Eeeeaasy there big fella! May charged in with full force but I finally had a moment to catch my breath last night and pull together a look back at April's highlights. It was such a whirlwind of a month but managed to be both invigorating and exhausting, in the best way. Today I'll be keeping it brief and letting the pretty pictures do most of the talking.
---
STYLE
As I mentioned in my 10 x 10 Challenge Recap, April was a pretty unpredictable one for weather. One day I'd be in sandals and short sleeves and the next it was back to boots and coats again. But that's how she always seems to be and I'll admit I never mind an excuse to wear cute boots!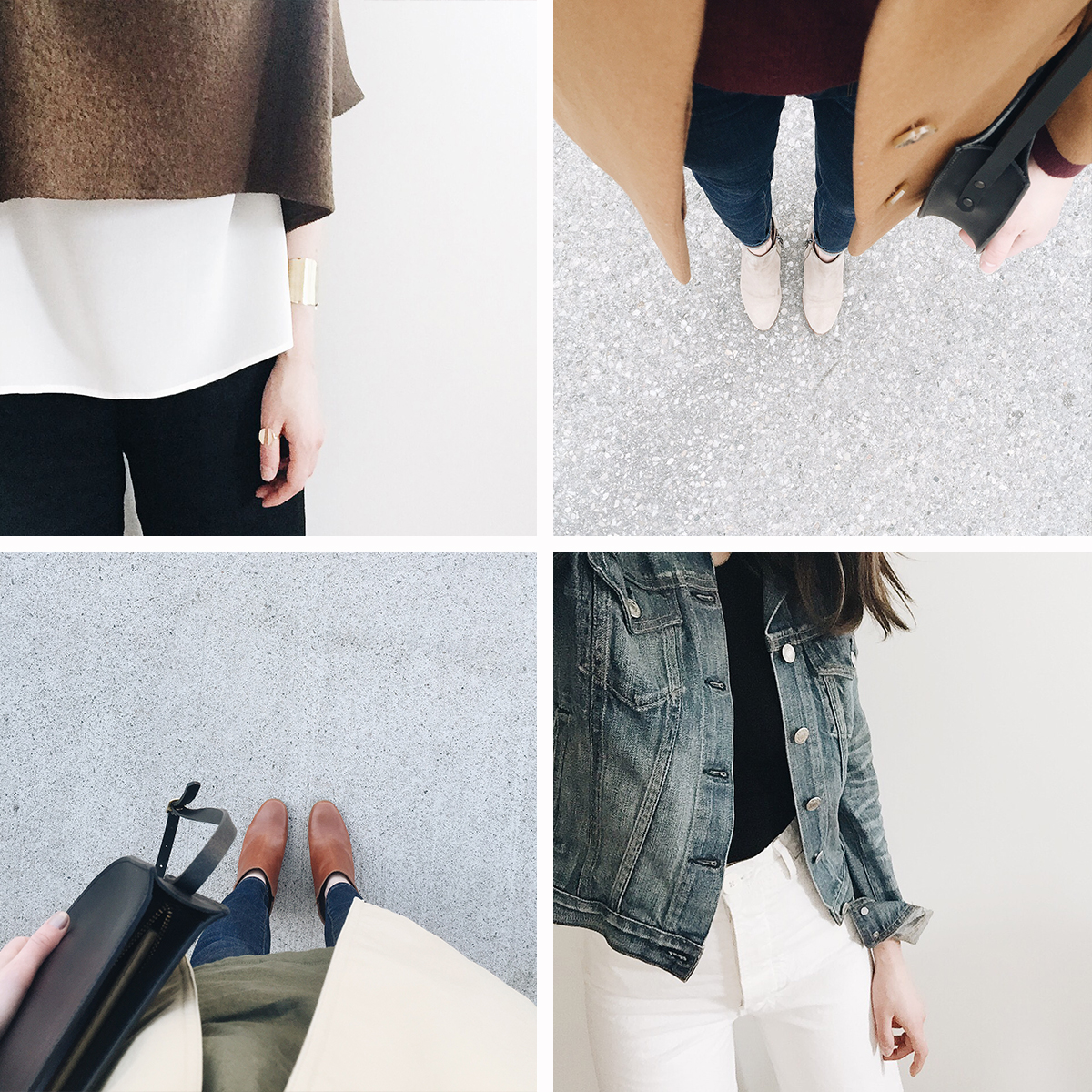 ---
---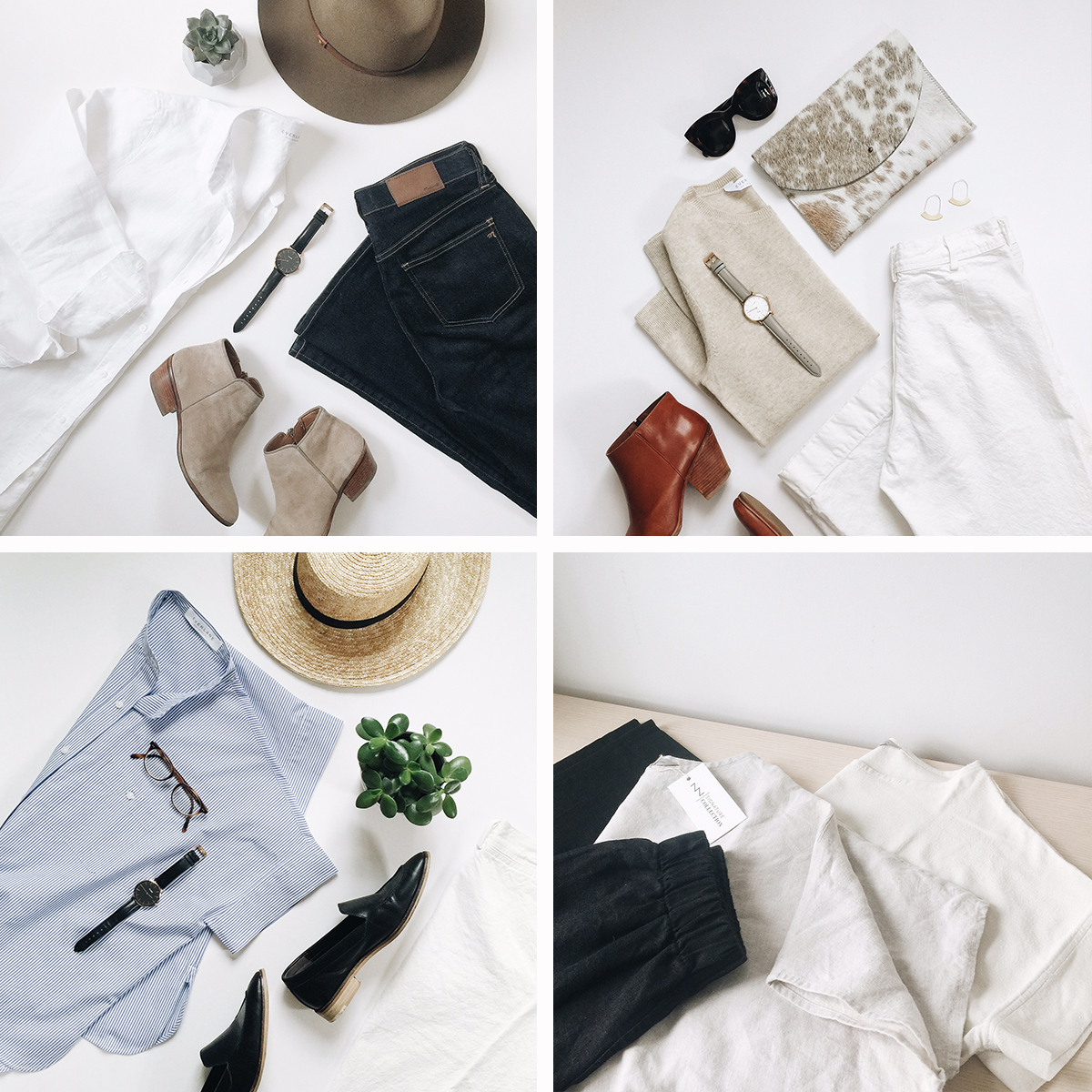 ---
---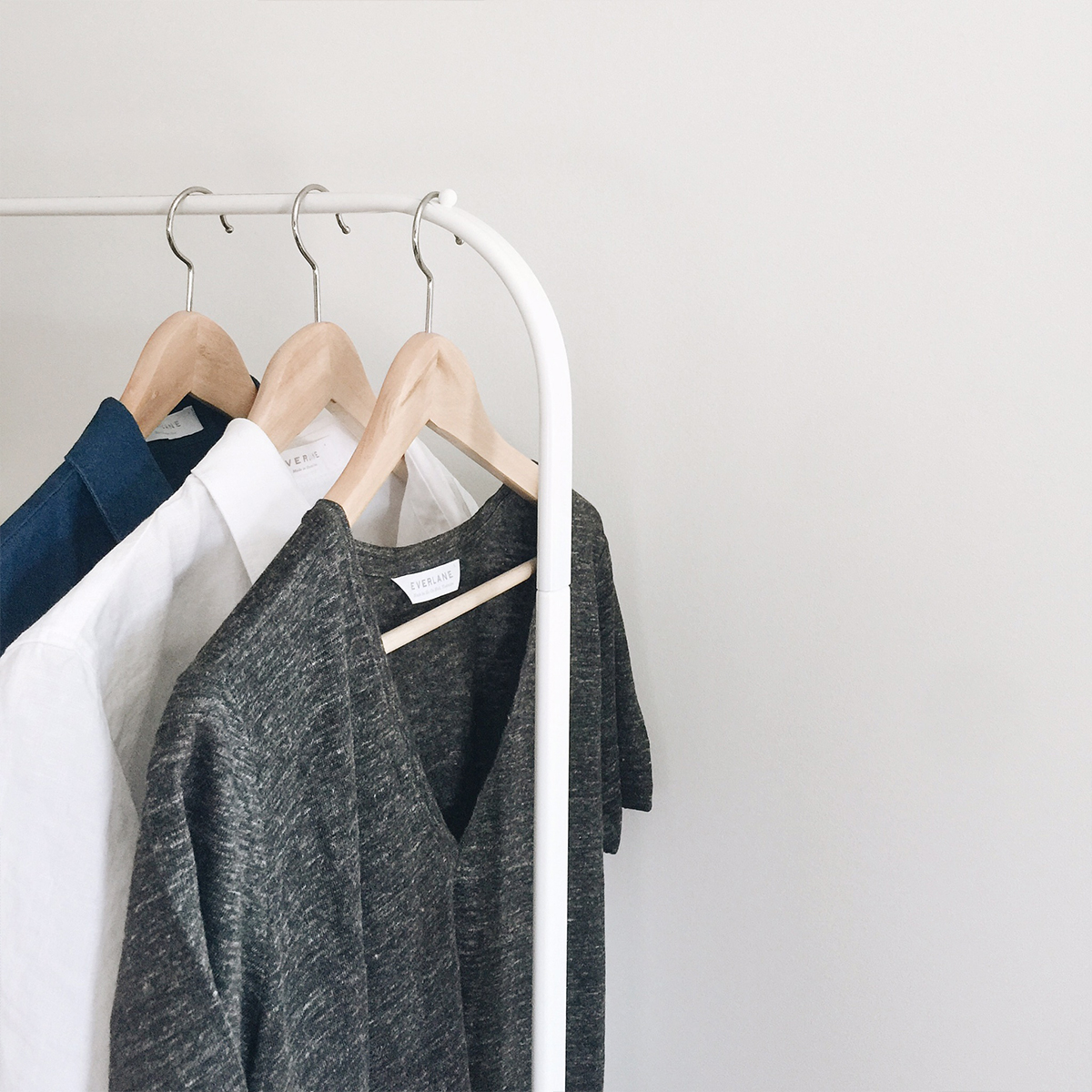 ---
Linen Dress | Linen Shirt | Linen Tee
---
FLOWERS + GREENS
Tulips were definitely the star of the show this April. I only needed to pick up two bunches during the month since they lasted so long. I can never get enough of how they open and change throughout their lifespan. They're also ridiculously photogenic so I always end up with 100s of photos of them on my phone.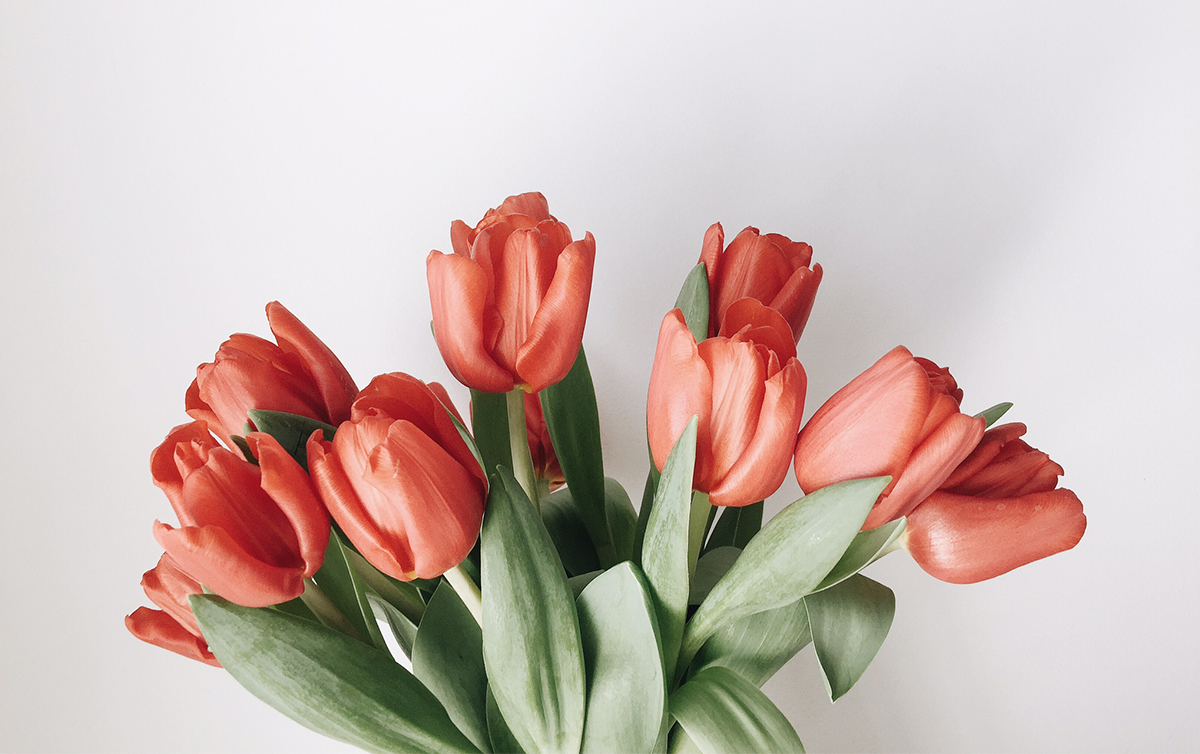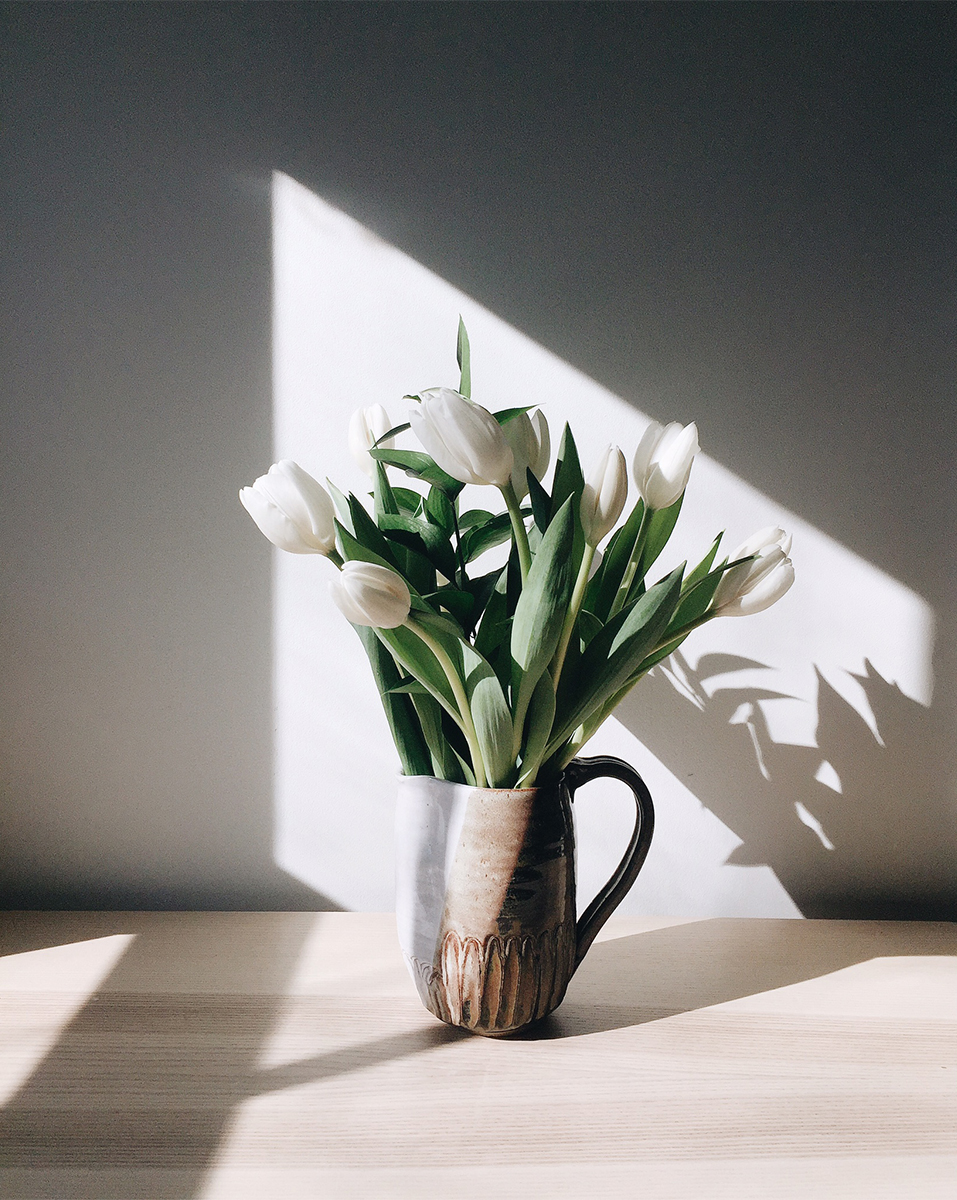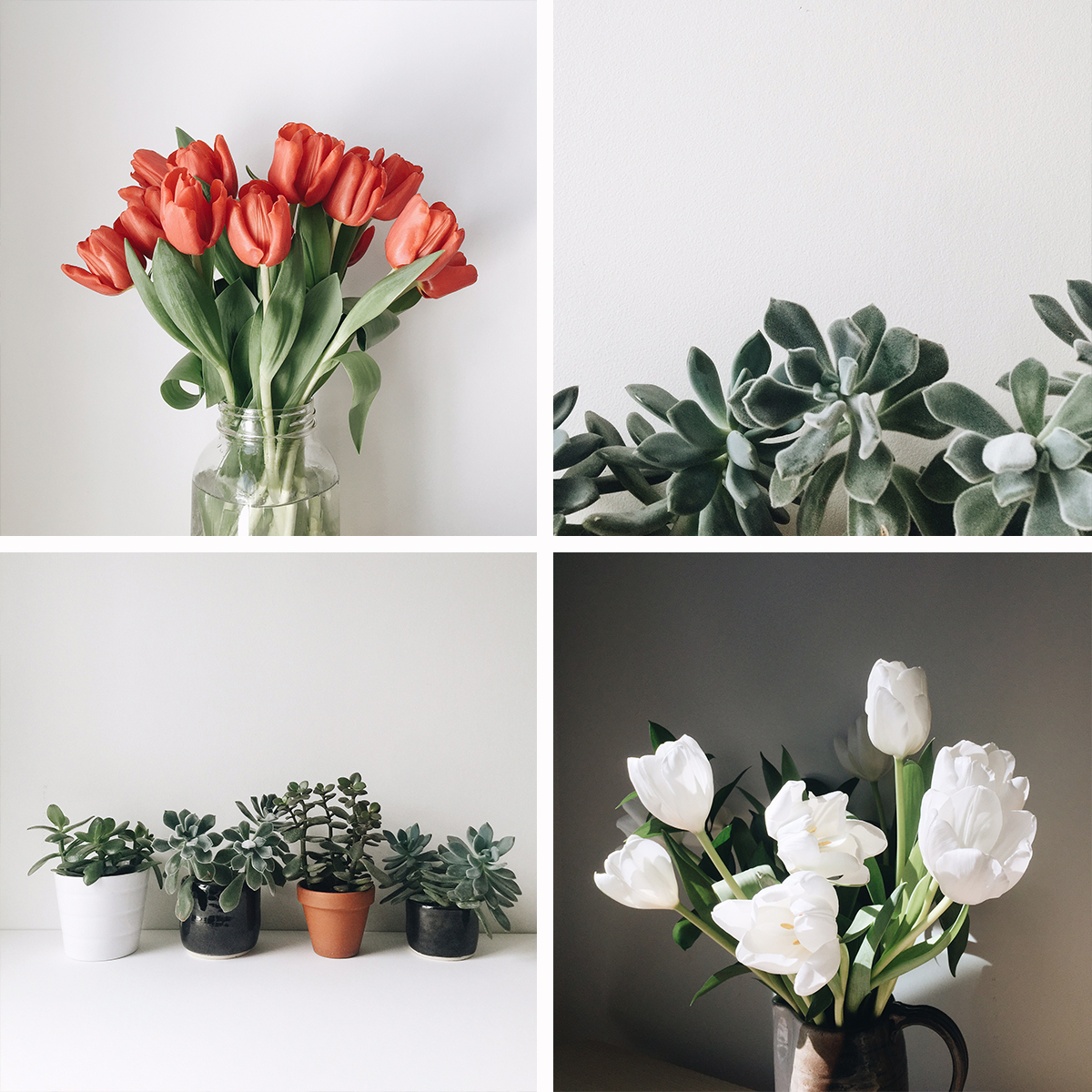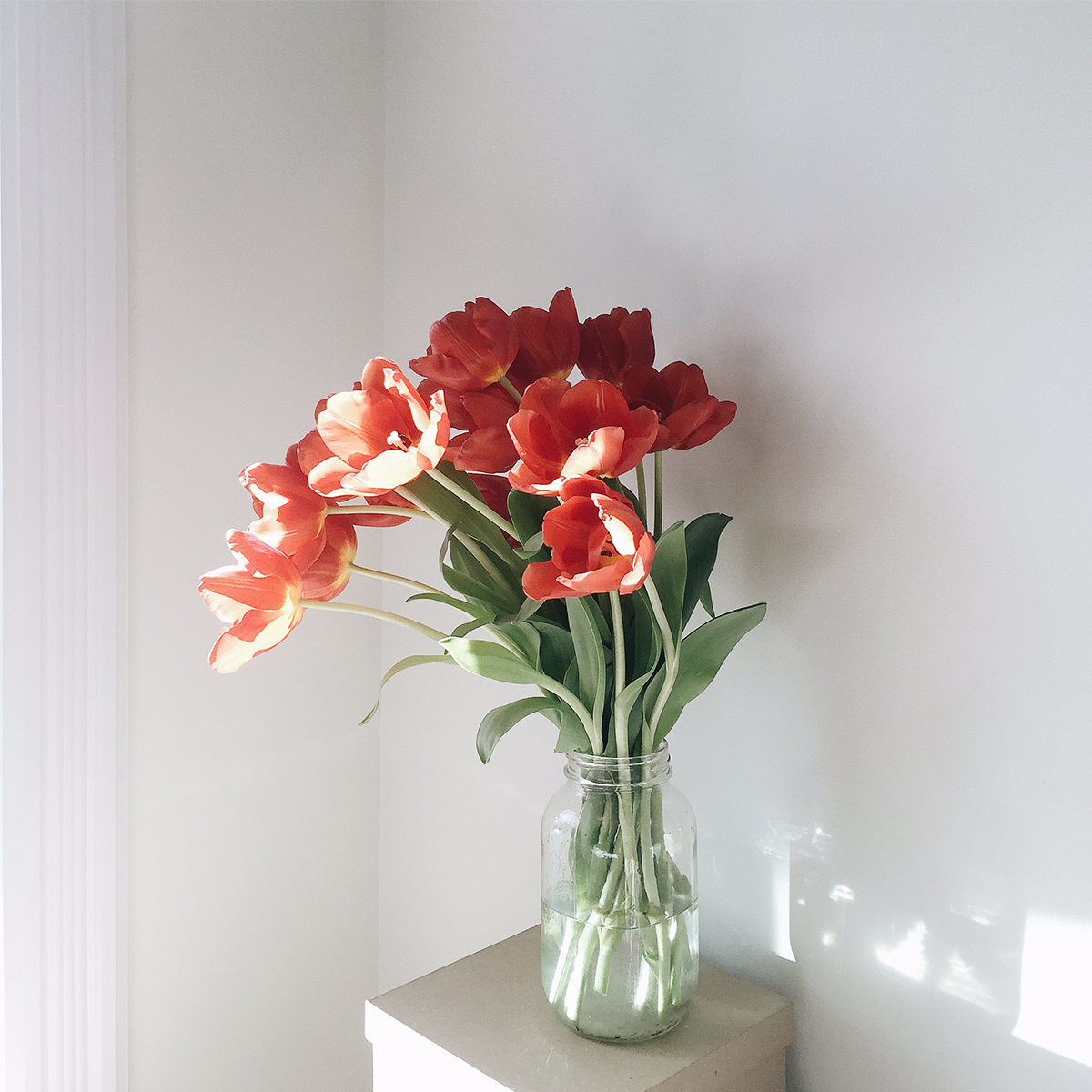 ---
DOBBY
My little prince has been a feisty devil this Spring. He's been feeling extra territorial and on high alert to any potential threats, one of course being the delivery man. But long days of fetching, walking, guarding and sniffing lead to lots of late night snuggles and afternoon snoozes. He's just the best buddy a girl could ask for.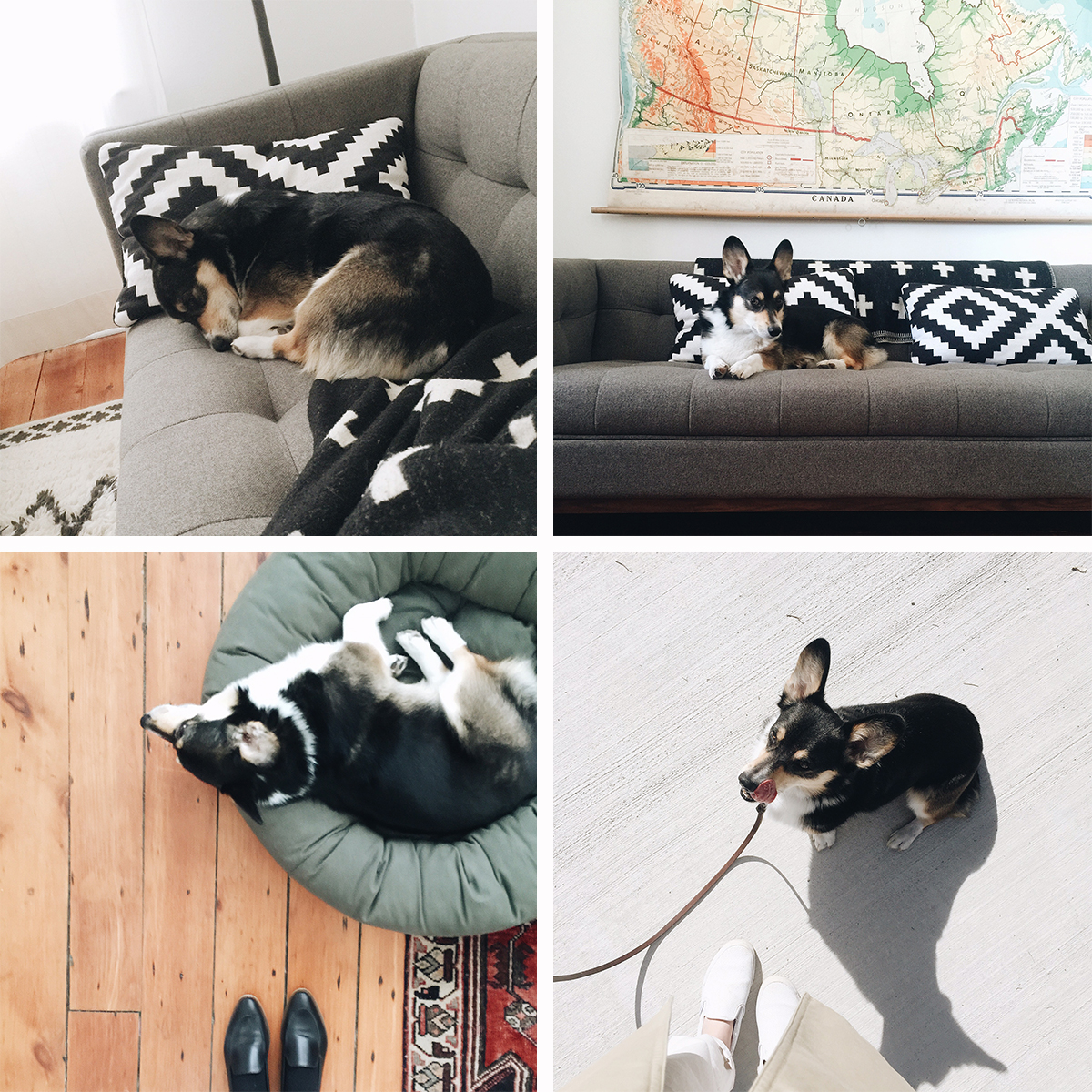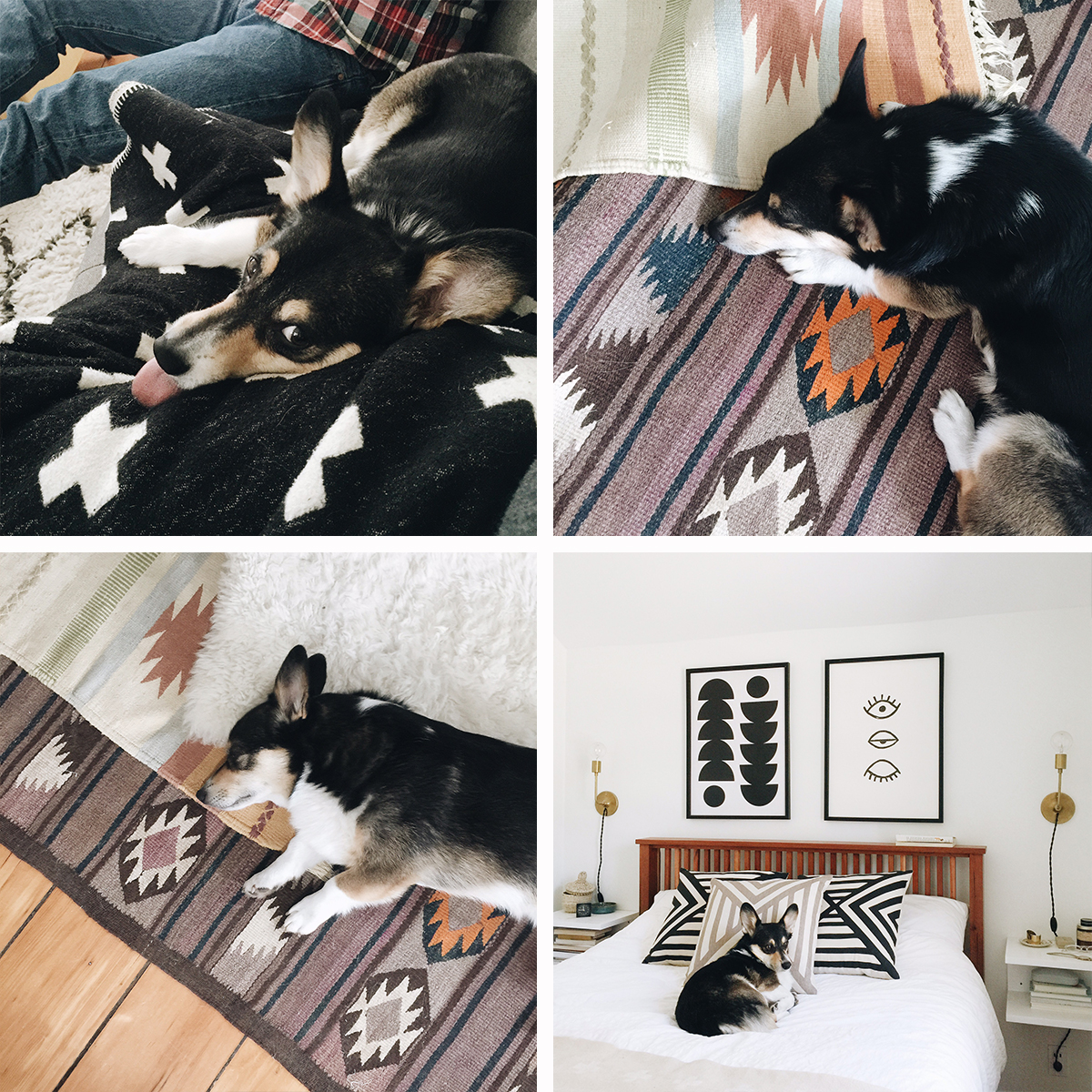 ---
As you well know by now, I hosted a 10 x 10 Closet Challenge during April and invited fellow bloggers and readers alike to join me! You can read the full recap here and see post from some participants on Instagram under the tag #StyleBee10x10. It's been such a pleasure to connect with like minded style enthusiasts all over the globe and see everyone's take on the exercise.
Here are a few of the accessories I used throughout the challenge. I can't stress enough how integral a good repertoire of bags, scarves, jewelry and sunglasses are for a functional lean closet.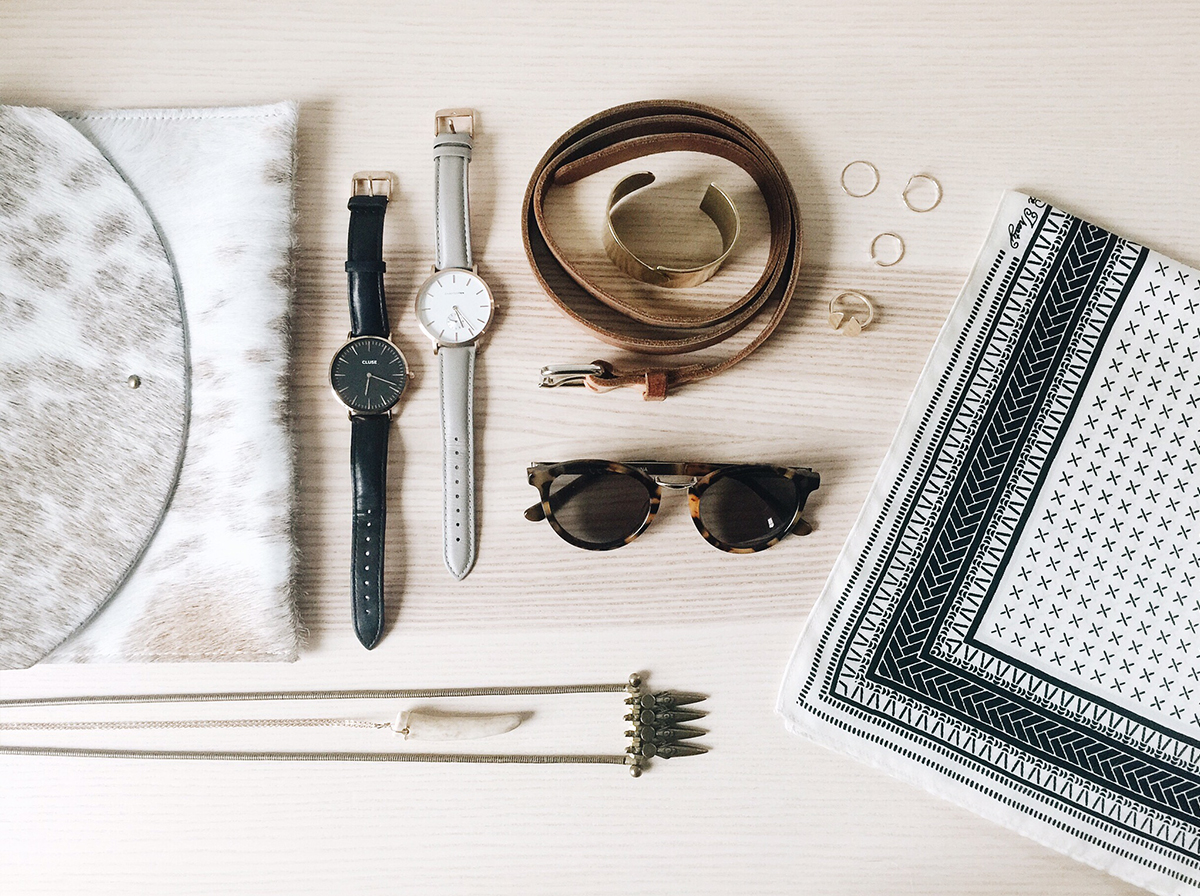 ---
Clutch (similar) | Watch | Watch (similar) | Belt (old) | Cuff | Sunglasses | Necklace (similar) | Ring | Scarf (n/a)
---
HOME
We're still plugging away on our home renovations and making little updates to already finished rooms, as I imagine will be the case until we decide to sell it one day. I can't tell you how sick I am of people asking, "Are your renos done?" but I try to grin and bare the questions as best I can. Truth is, we absolutely adore our little work in progress of a home and rushing the projects only leads to redoing things later on. So we're taking the time we need to make it right.
That said, I can't wait to show you the finished kitchen and main floor bathroom once they're all done. Still a number of little details to finish on the kitchen, like trim paint, hardware (who knew it would be so hard to find good hardware!) and floating shelves. There are still some major elements, like shower glass and vanity installation to bring the bathroom into working order but we're loving the results so far!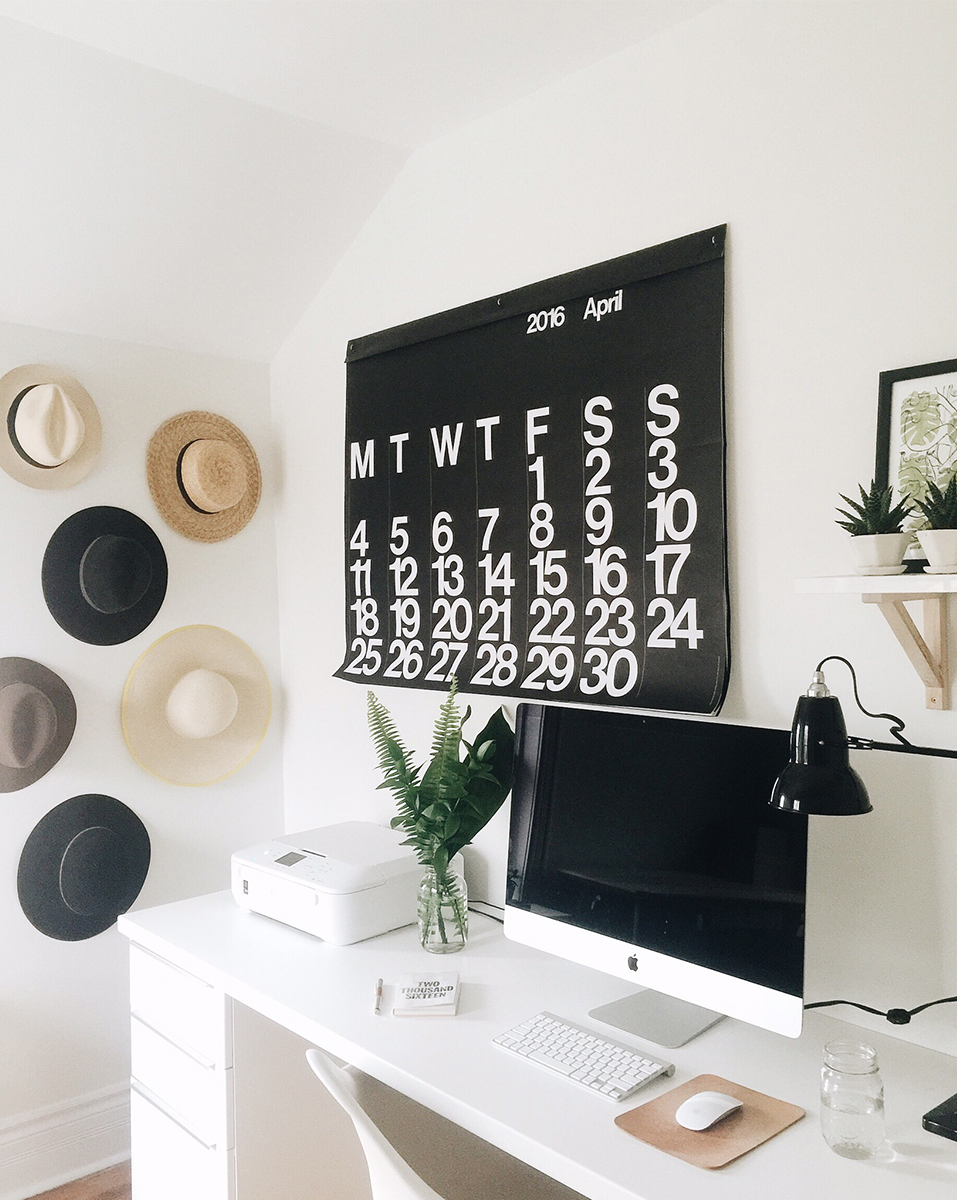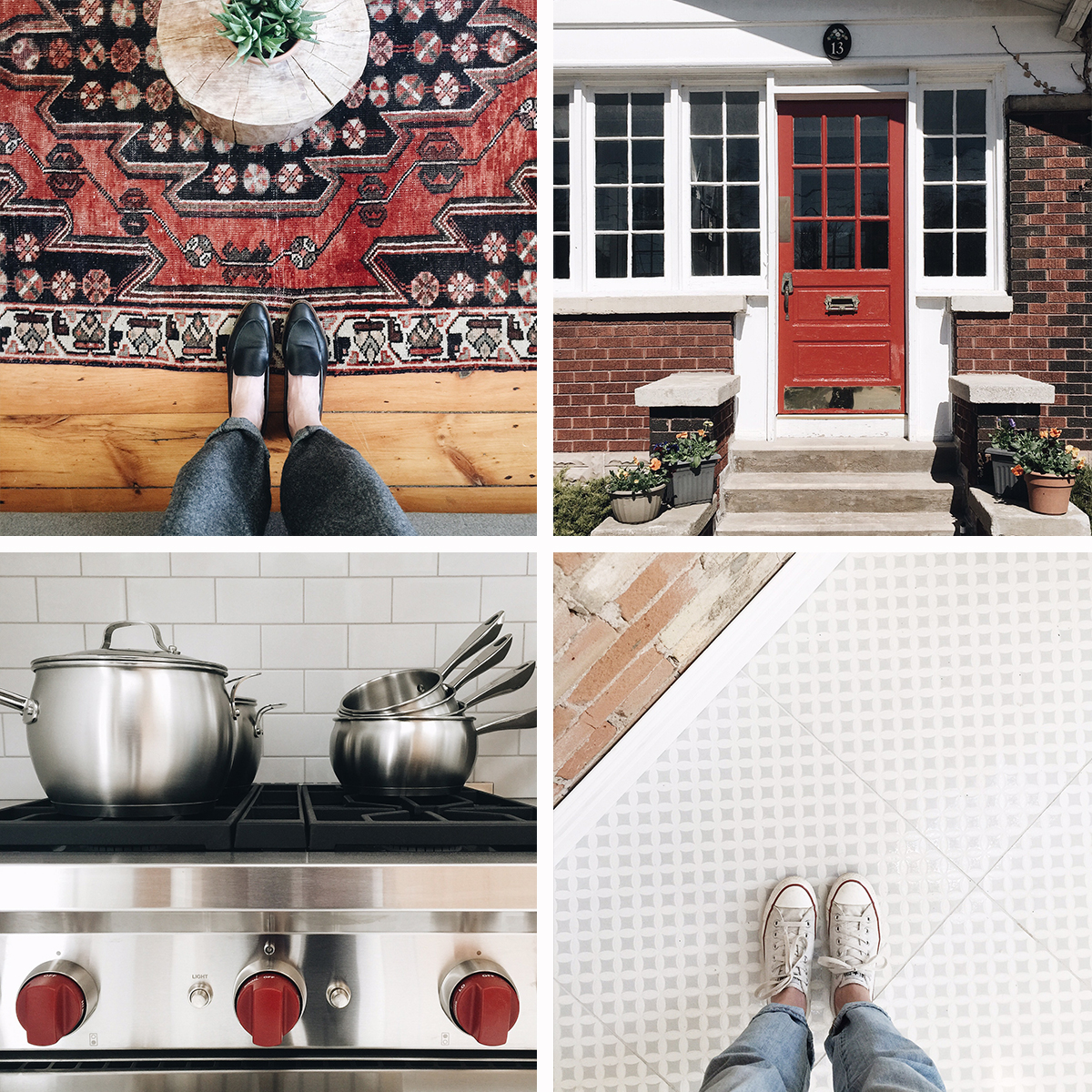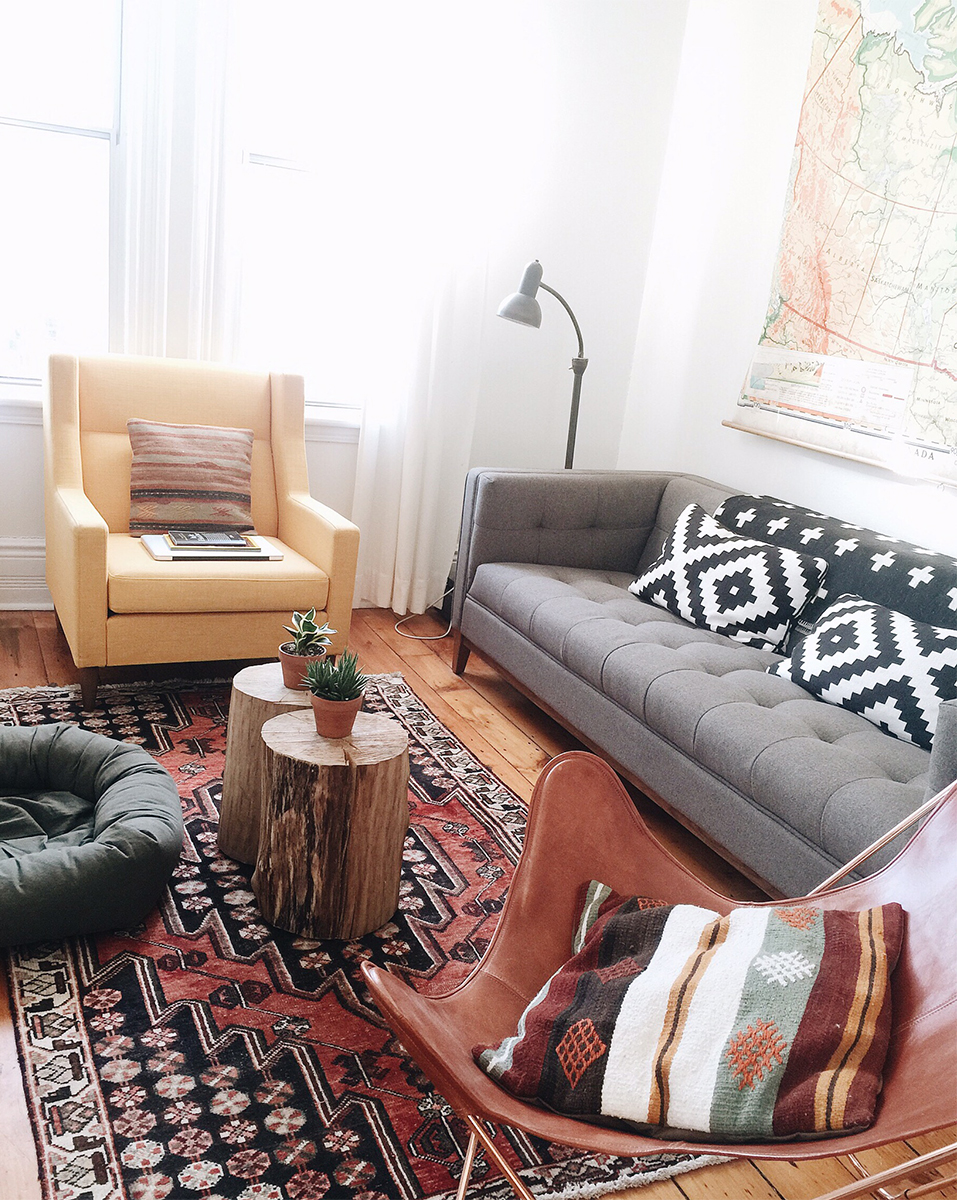 ---
OF NOTE: NEED SUPPLY SALE
Need Supply is easily one of my favourite spots to shop. They have some seriously on point buyers and a great selection of ethically made brands, which I love. You have to check the details list for where the product is made but they're pretty good about noting when it's been made responsibly. However, if the item is mass produced/made somewhere like China they will often leave it off the details list. So, as always, use your discretion when shopping.
They're currently running a sale and a ton of really great pieces are marked down. Here's my top 6 suggestions if you're in the market for simple, timeless essentials: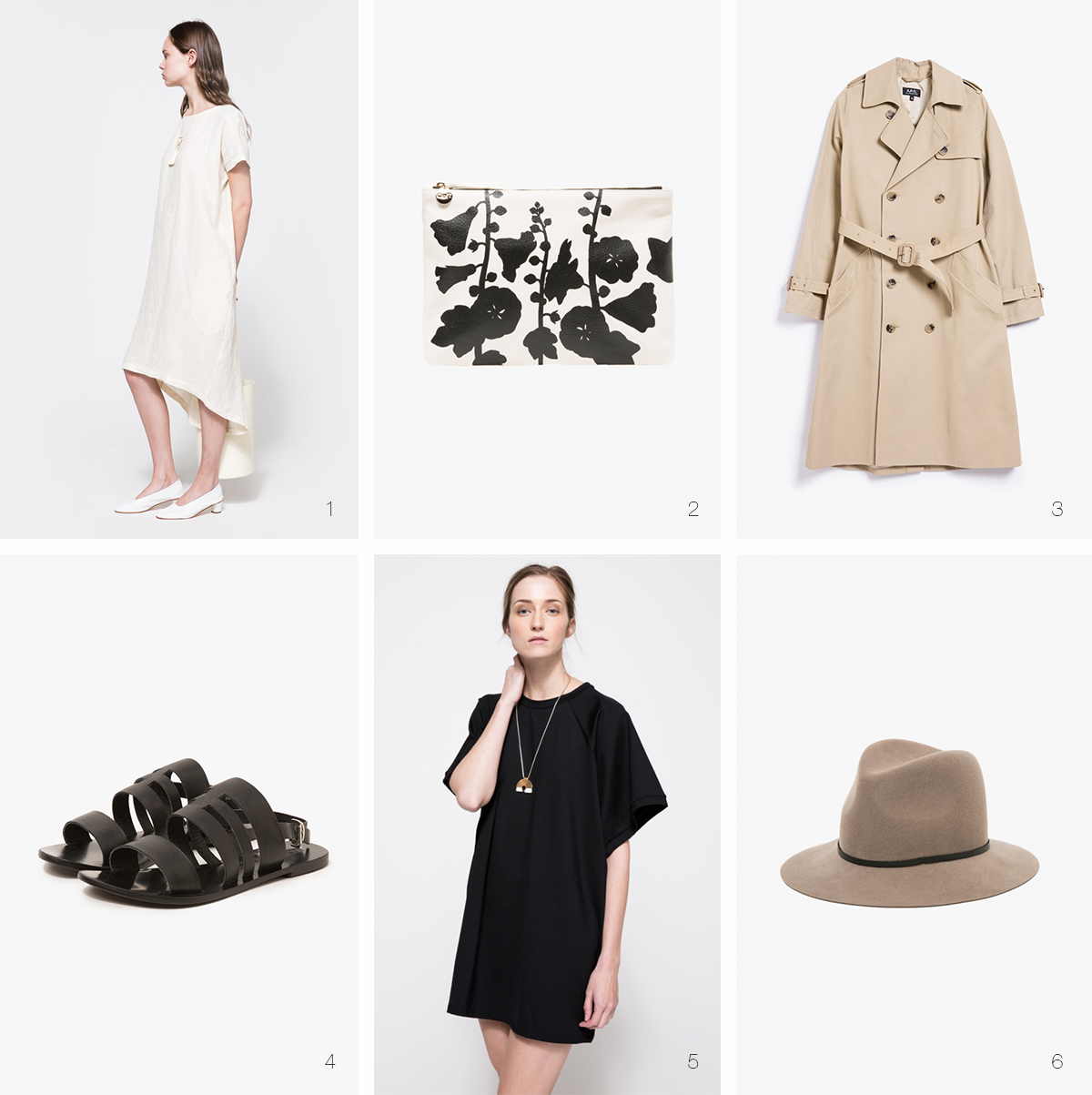 Pleated Cocoon Dress by Black Crane | Made in USA | $149 from $196 | I love this label and this dress is the perfect linen go-to for the Summer. It can double as both a chic day dress or as a coverup for the beach or cottage.
Flat Floral Clutch by Clare V. | Made in USA | $163 from $215 | If I had any weddings to go to this summer I'd be snatching this clutch up so fast! I love the graphic floral print made abstract in all black.
Classic Trench by A.P.C. | Made in Poland | $495 from $660| If you're looking for the most perfect timeless trench, this is the one! Save over $160 by snagging it on sale.
Phoenix Black Sandal by Sol Sana | Made in India | $69 from $90 | I have a pair of sandals by Sol Sana and they were my go-to last summer.
Matchpoint Dress by Stelen | Made in USA | $63 from $78 | I love this dress as a tunic over a pair of skinny jeans with some simple white trainers or a pair of clogs and a statement necklace.
Lola Short Brim Fedora by Janessa Leone | Made in USA | $128 from $170 | JL makes my favourite hats. They are beautifully detailed and fit really well. The short brim is a forever classic.
---

---
So how was your April? Anything exciting in the works for May?