Okay, so I was definitely NOT ready to say goodbye to May. It's always my favourite month and it always seems to be the most unpredictable one too. The weather is all over the place, for example our magnolia tree was in bloom and there was a snow storm on the same day, WTF? One morning I was digging out my wool hat to walk Dobby and a week later I was making sure I wore sunscreen for the same morning walk! But I feel like May's temperamental ways are part of her charm and I take the liberty of applying that to my own mood…fluctuations. As I was thinking about what to write for this intro I realized May is similar to a Parisienne woman in my mind. She comes off a little frosty at first, then she starts to warm up and reveal her softer side, maybe a fresh, colourful story or two, and then just when you feel like you're getting to be friends, she's gotta go. All I can say is that I can't wait to see you again May!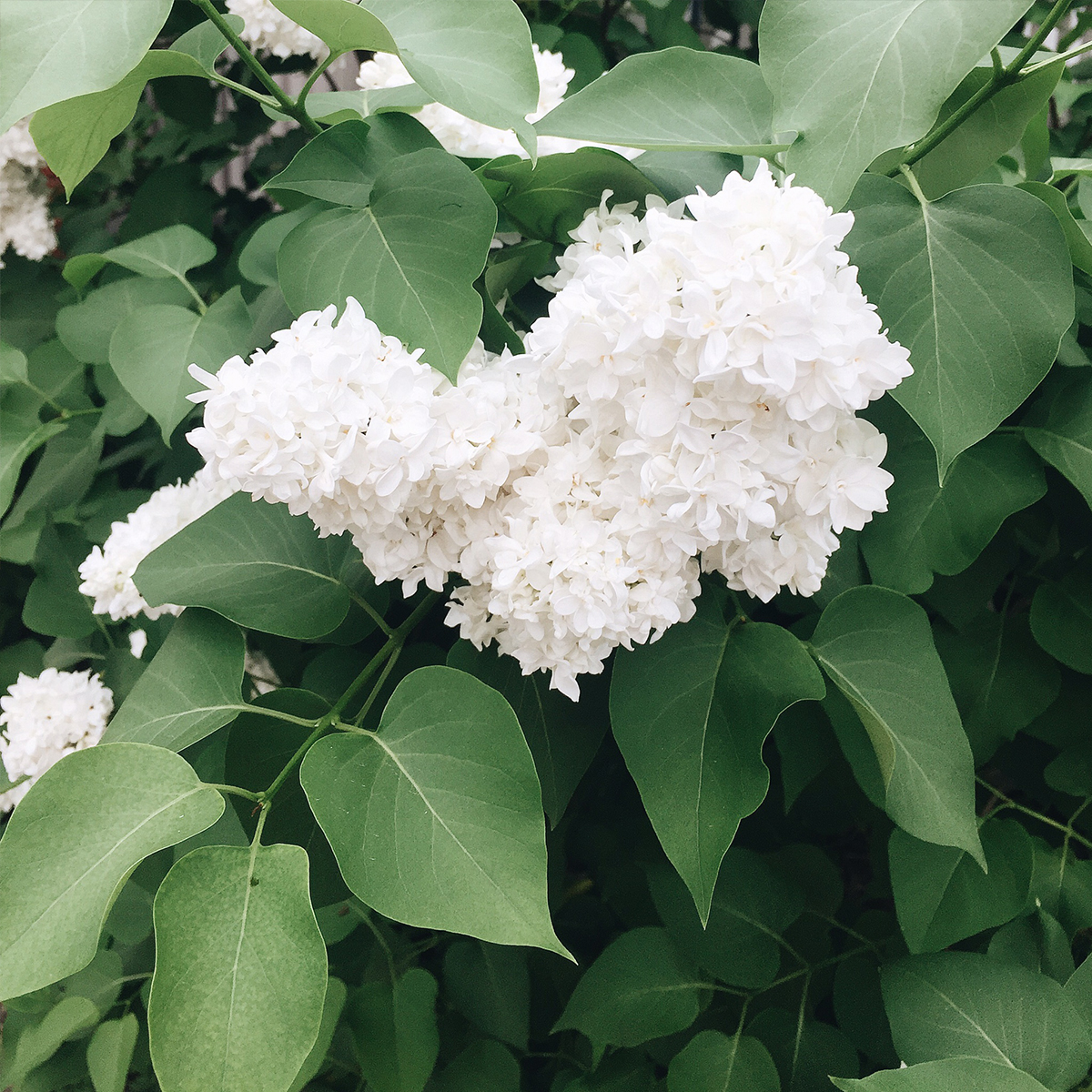 BLOOMS
The flowers and blossoms were totally out of control over the last couple of weeks. I fell head over heals in love with white lilacs and am determined to get some growing in the garden next Spring. Our Magnolia tree was the lushest we've ever seen it and the entire neighbourhood was a fresh, fluffy explosion of petals and foliage. I've had to delete all my text messages and just about ever app I have to make room for more flower photos on my phone. I'm not even sort of joking!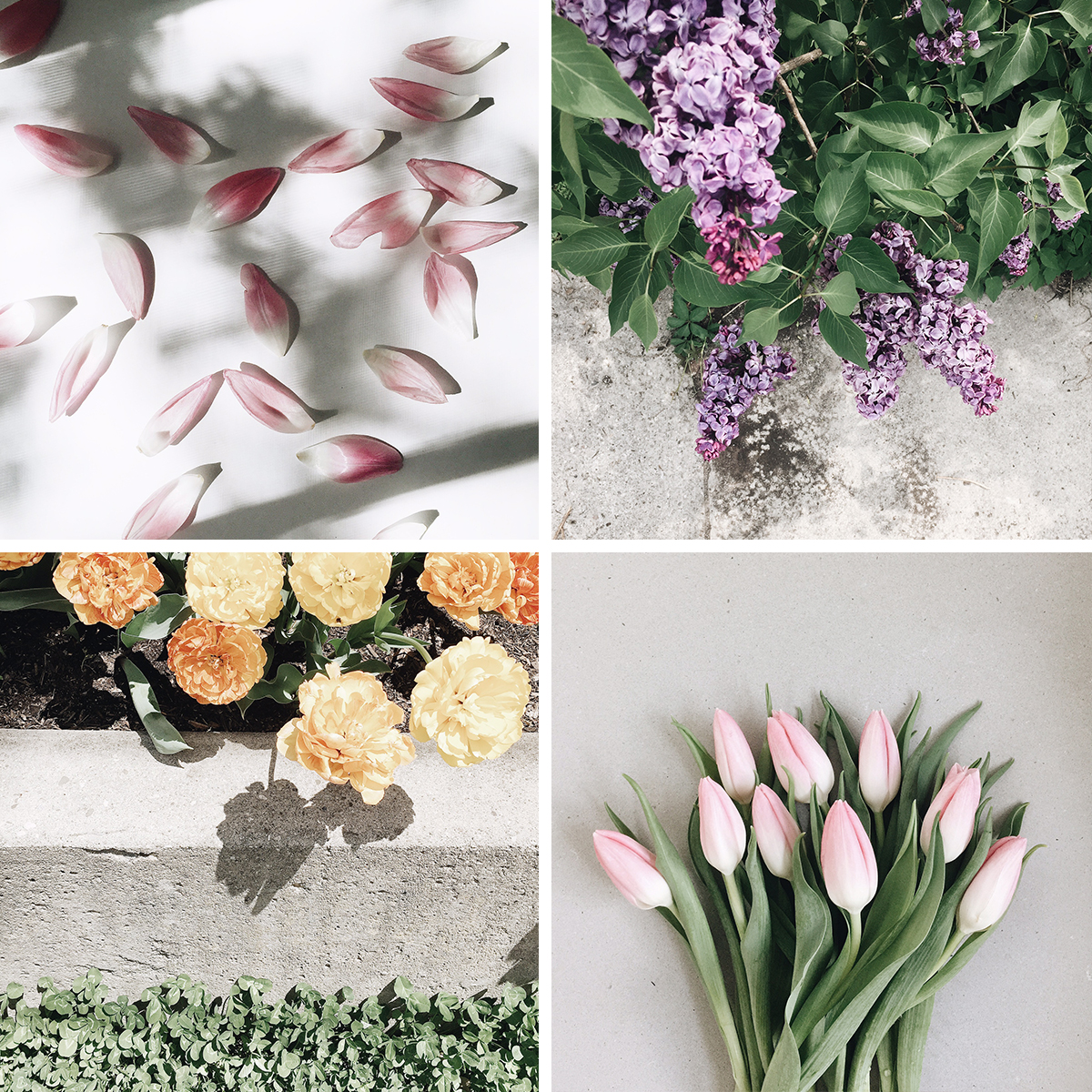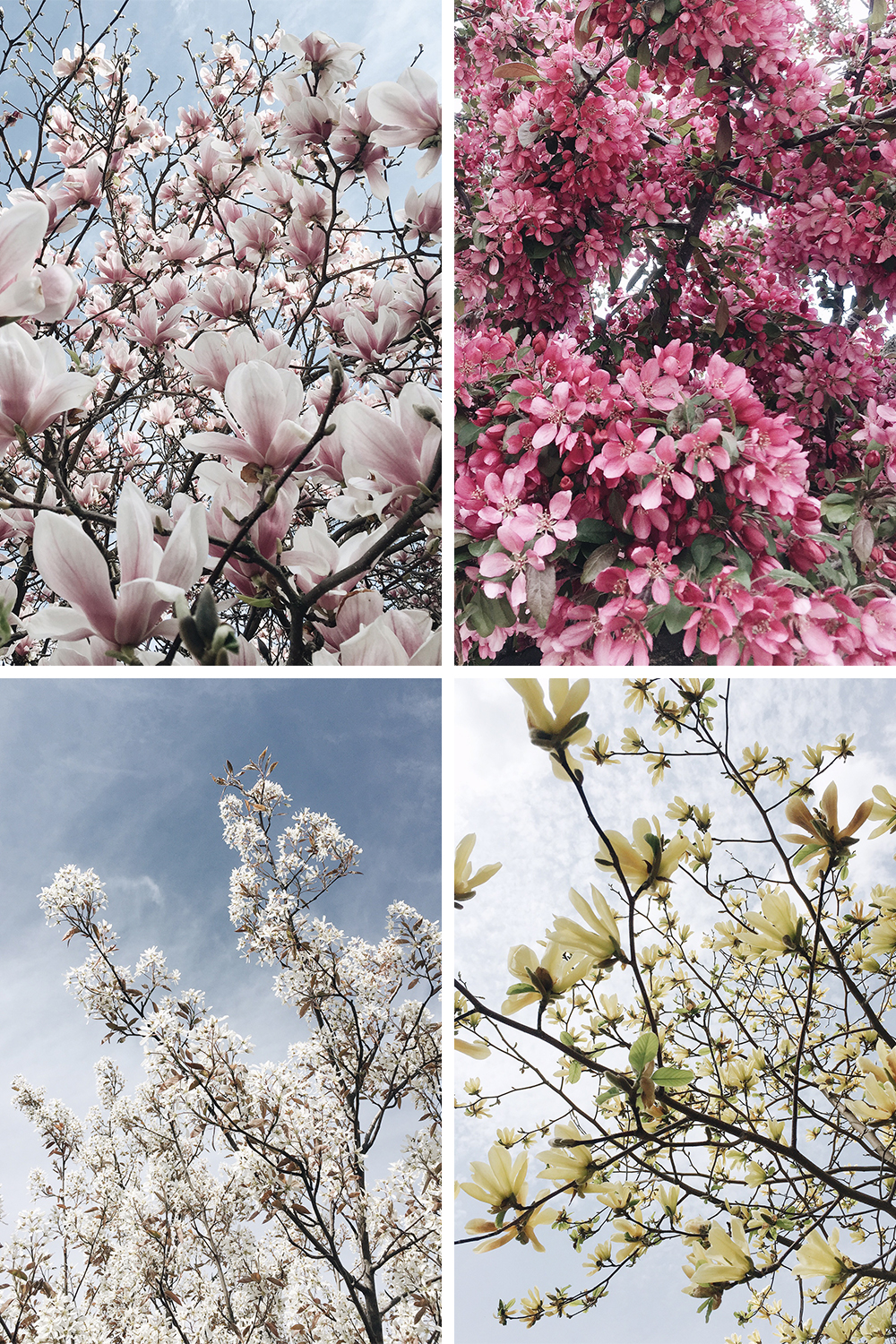 As much as I was revelling in May's beauty, this month was a hard one for my family as we said goodbye, too soon, to my Uncle Frank. He will be greatly missed by us all and I'll always treasure the memories of his wonderful sense of humour that he brought to every family gathering. He's been in my thoughts so much this month, especially when I'm on walks through the park with my pup.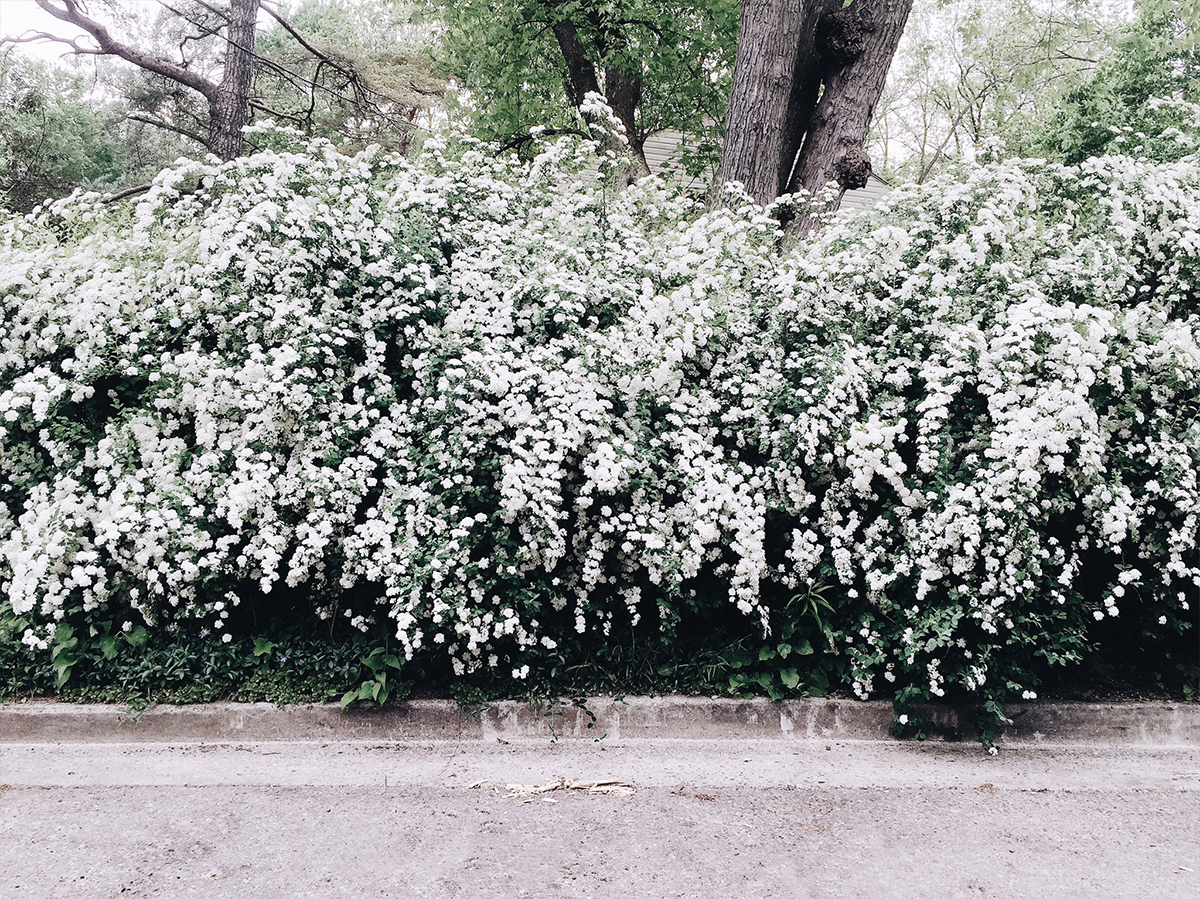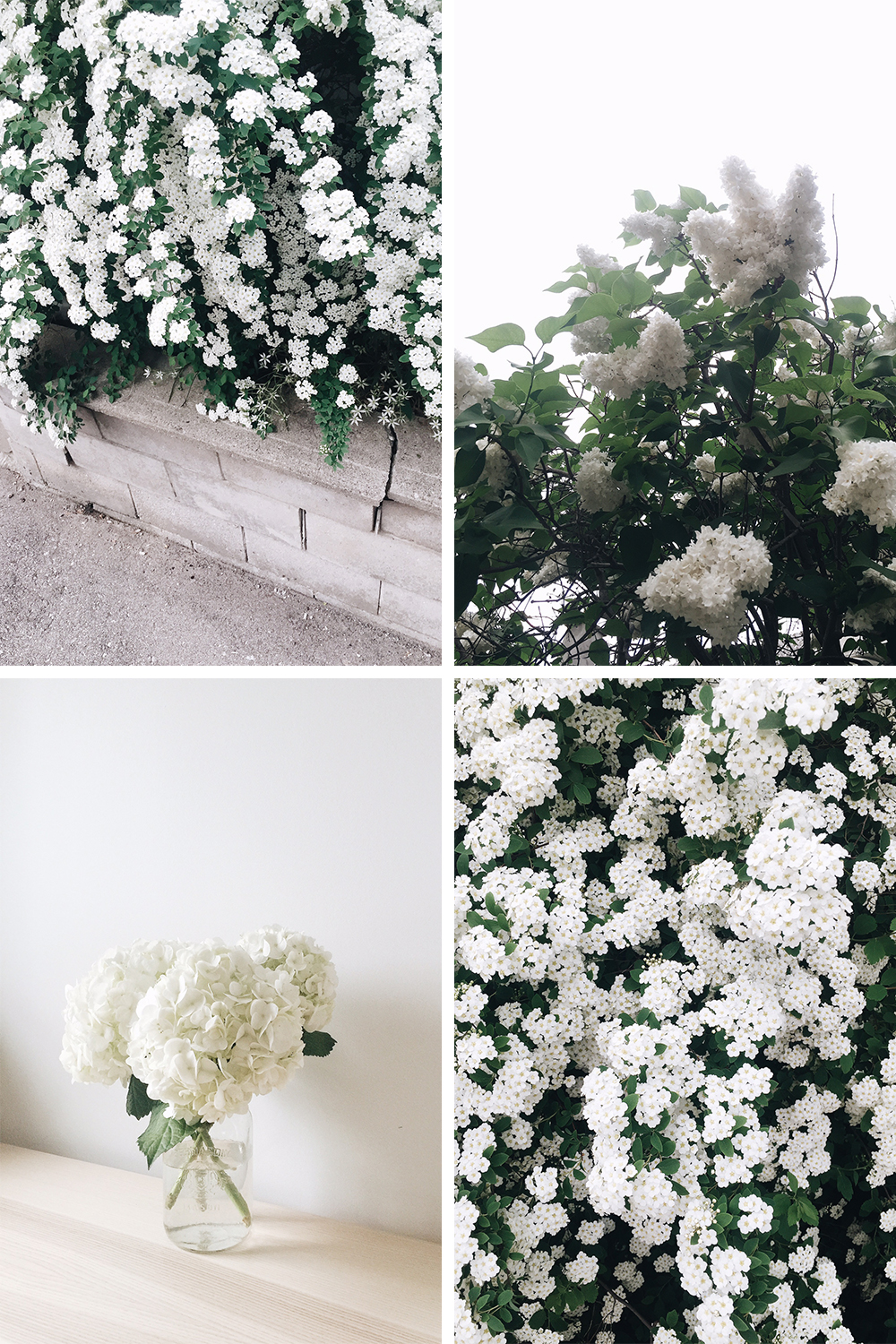 ---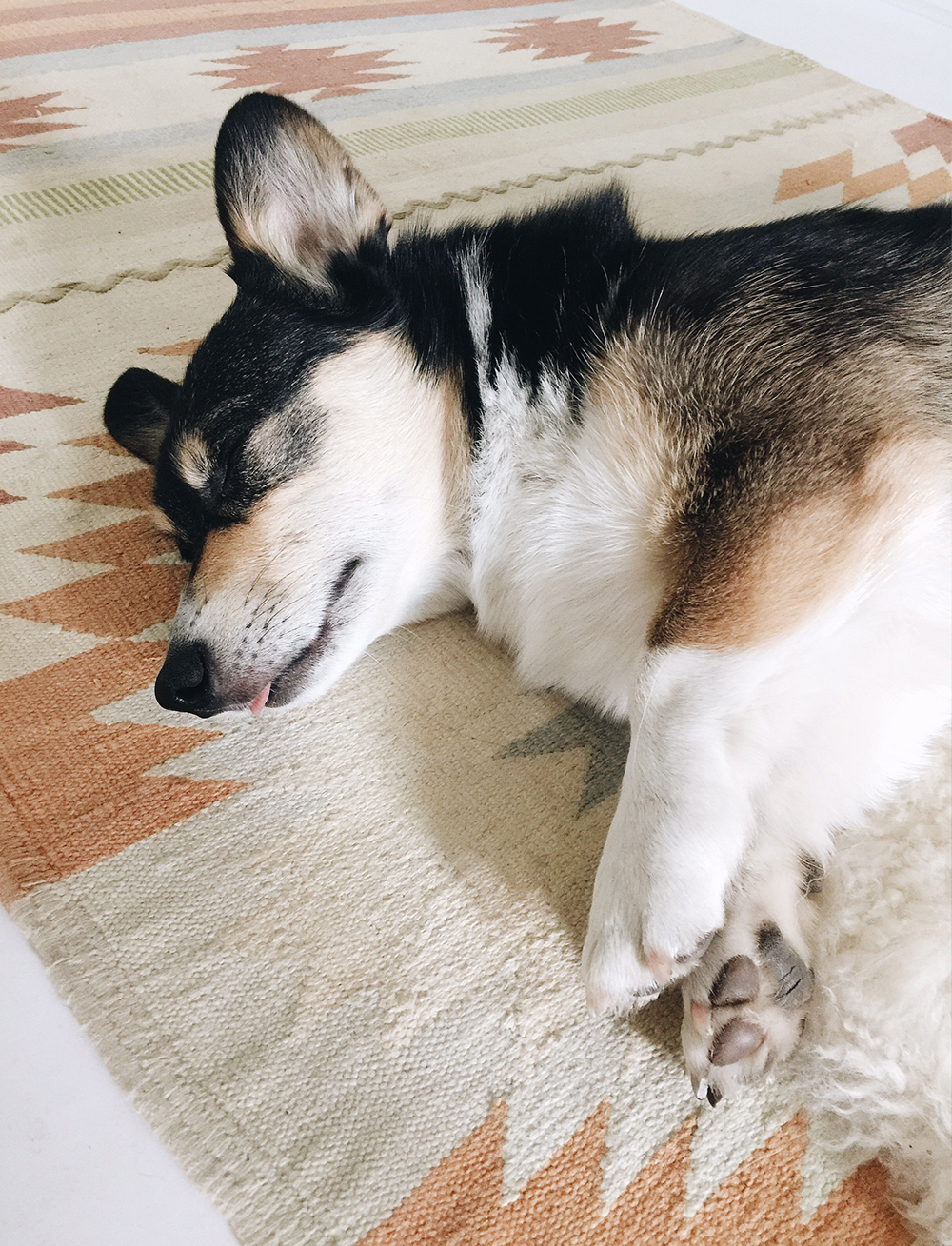 DOBBY
Speaking of that silly pup, Dobby, who makes a much anticipated cameo every month here on the blog. He's been loving this warmer weather just as much as we have because it means longer walks, more fetches and lots of extra time in the yard. You wouldn't know it to look at these photos though, seems like all he does is snooze. And with his little tongue out no less!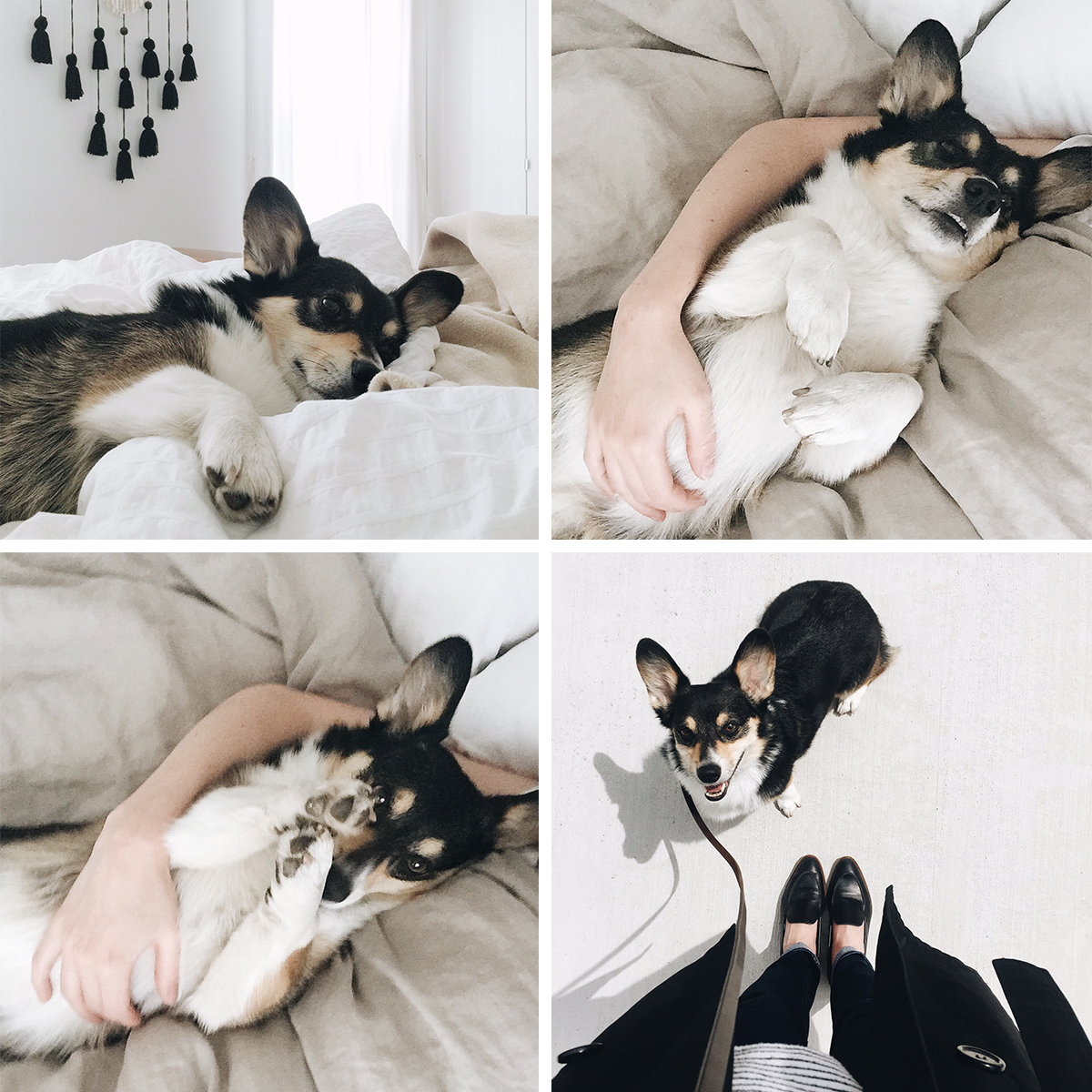 ---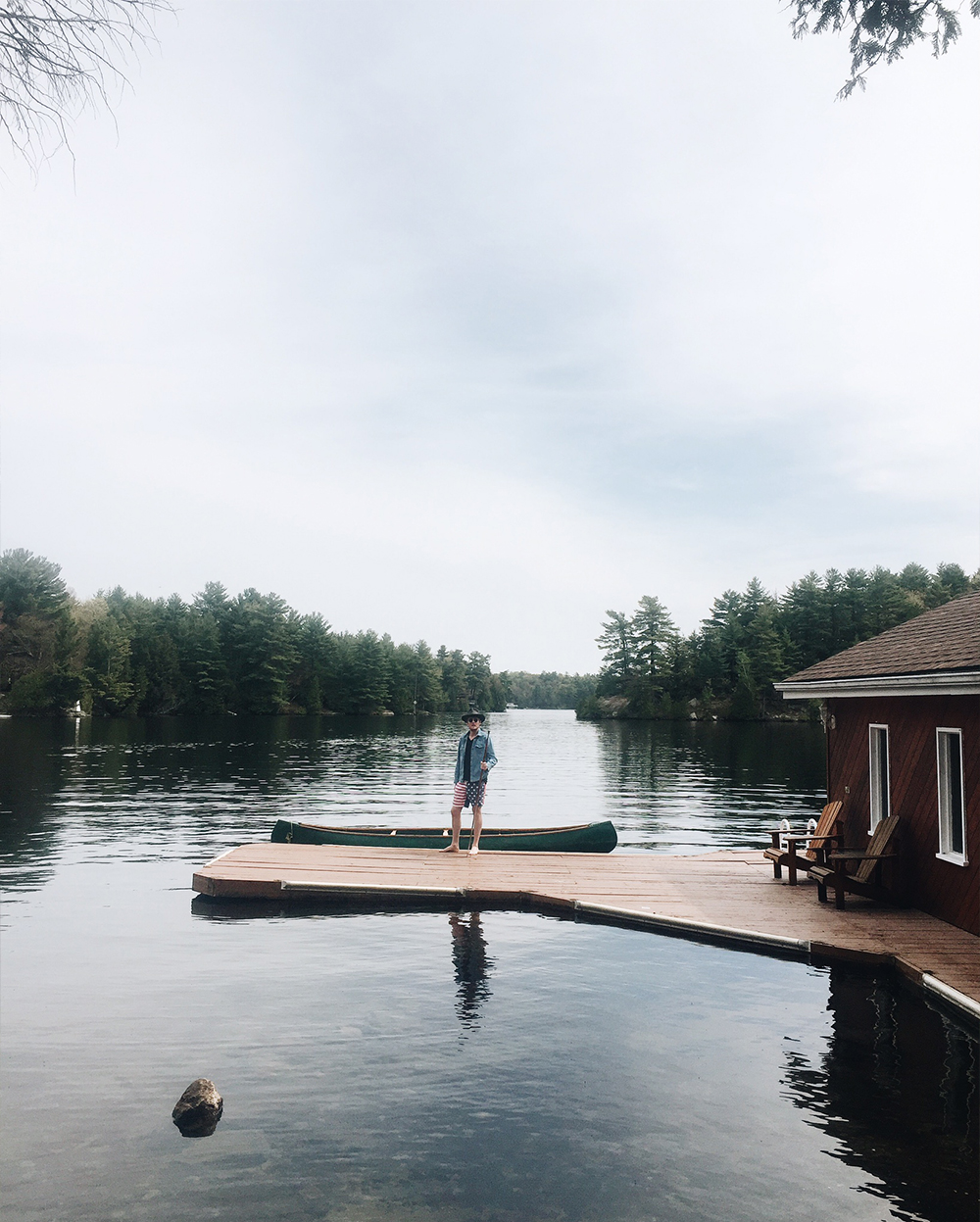 COTTAGE
In Canada we have a long weekend in May which is the best time for early summer cottage adventures, bbqs and just general good fun and relaxation. This year we rented a cottage in Muskoka with a big group of friends and it was an absolute blast. We canoed for the first time this year, dipped into the insanely cold (just thawed) lake, made tons of food, drank lots of wine, hung out in hot tubs and sat by fires. It was exactly the escape I needed and we couldn't have asked for better weather (actually though, May doesn't get any better!). Here's a few of the shots I snapped while we were there.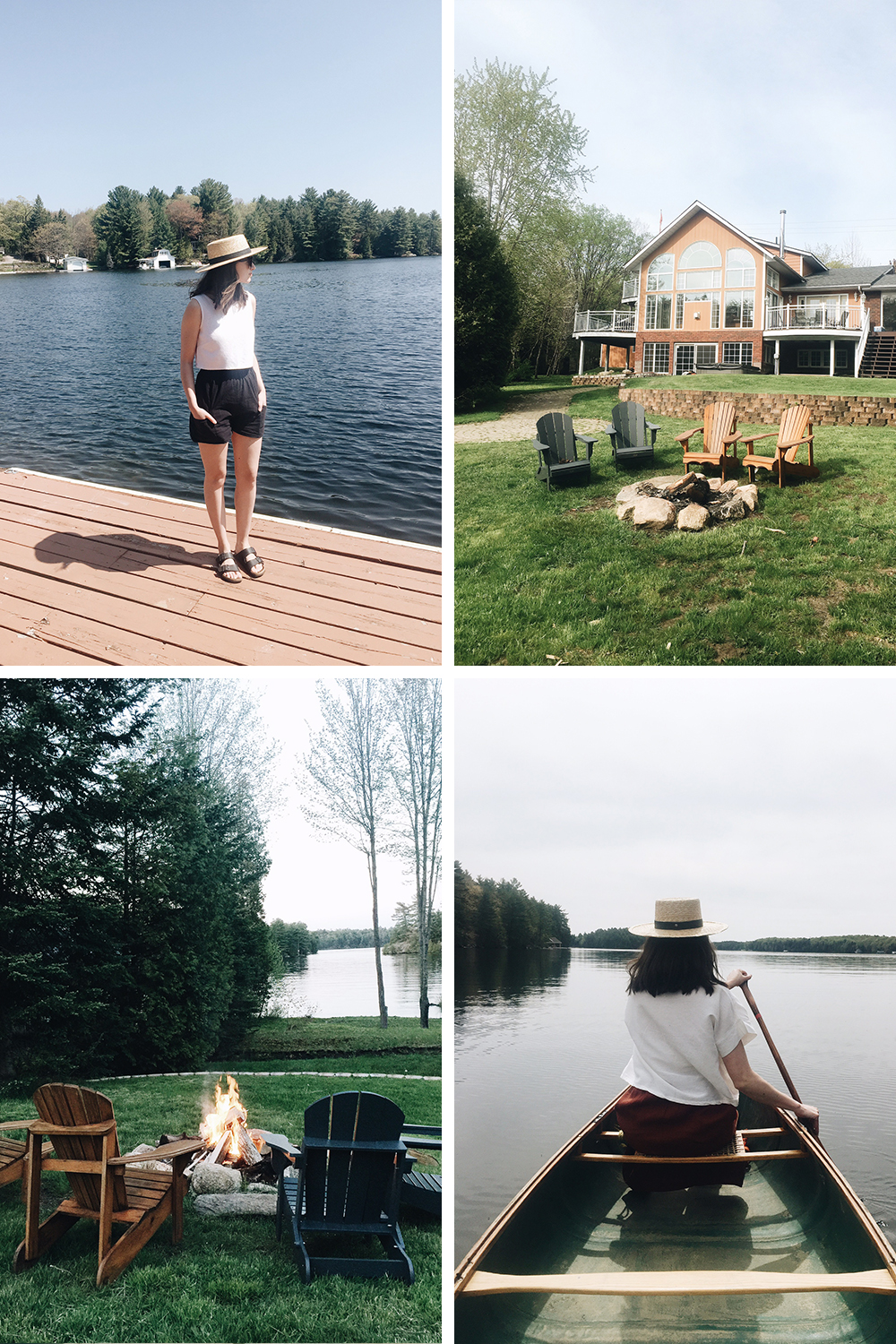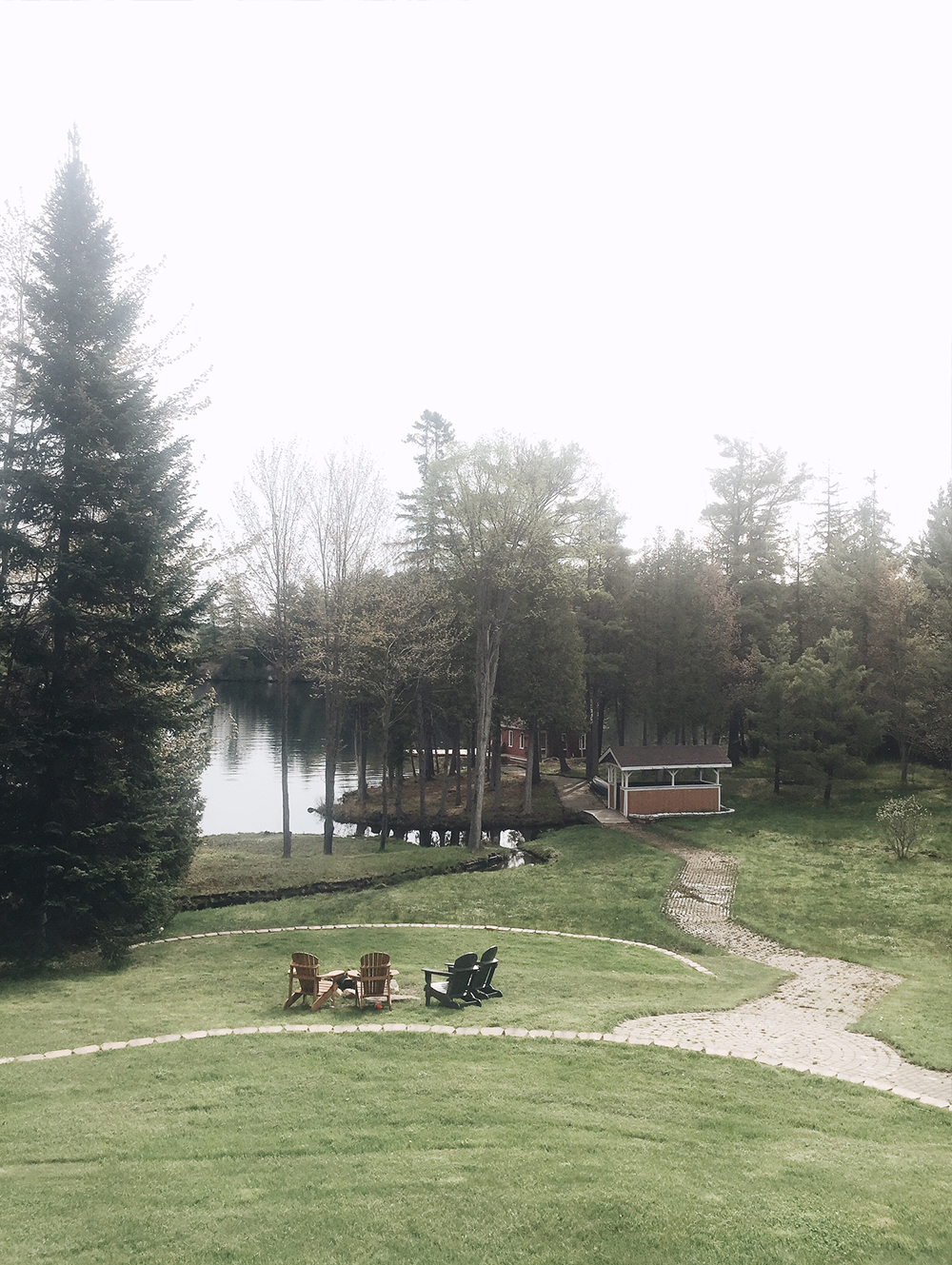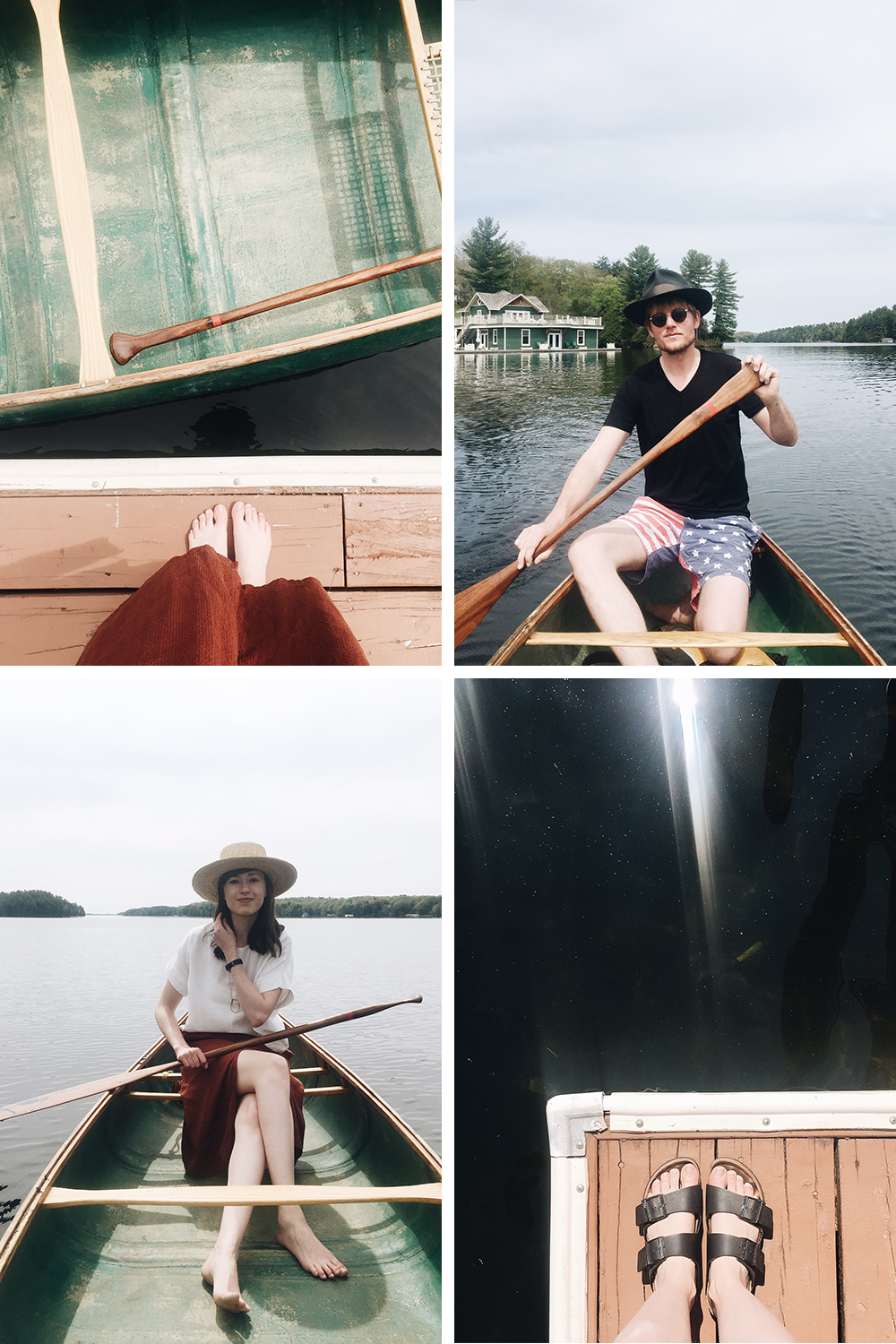 ---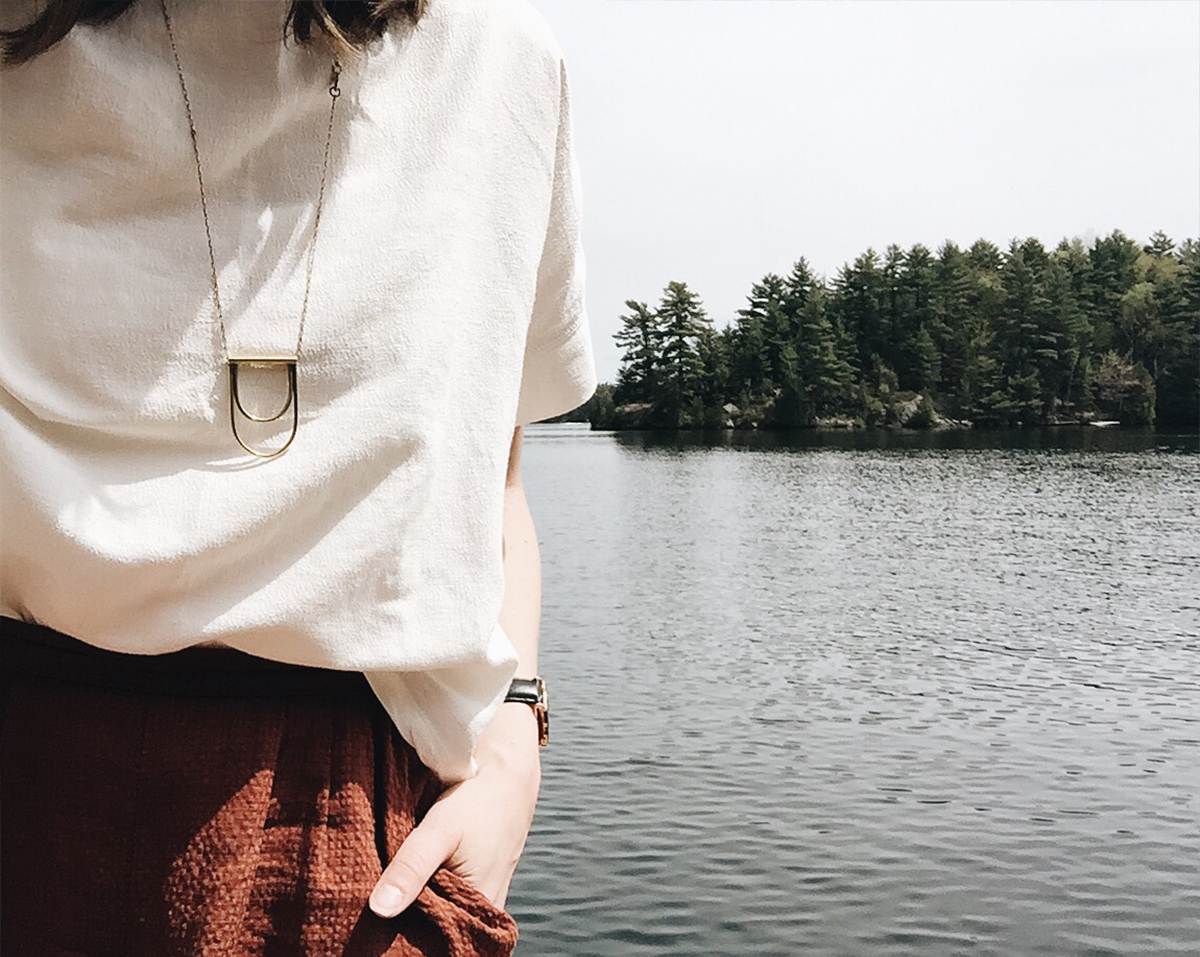 STYLE
I'm not gonna lie, ever since the Spring 10 x 10 I've basically just been repeating the same outfits or essentially the same uniform of wide pants, crop tees and sandals, along with my favourite loose top over simple dress layering trick. I've been breaking in my new Veja Sneaks and frankly, they've been a bit of a pain (literally) for two reasons, one being that I have narrow heels so they slip a little whenever I walk (hello blisters!) and the other being that the tongue is very stiff and digs in where my foot and shin meet. I'm also a bit of a whimperer when it comes to new shoes so who knows. Every day they get better and I love them regardless. I'm actually about to order these since I ended up returning the pair I talked about in my Closet Mission Check-In and I need something to jog in.
The other new summer piece I brought home was the Split Skirt by First Rite. I adore it and I'm so glad I finally pulled the trigger after months of swooning. I've already washed it and it comes out looking great. The fabric is even more beautiful in person and I love the deep, rusty, muted red. It's perfect with a Georgia Tee or a crop top like this.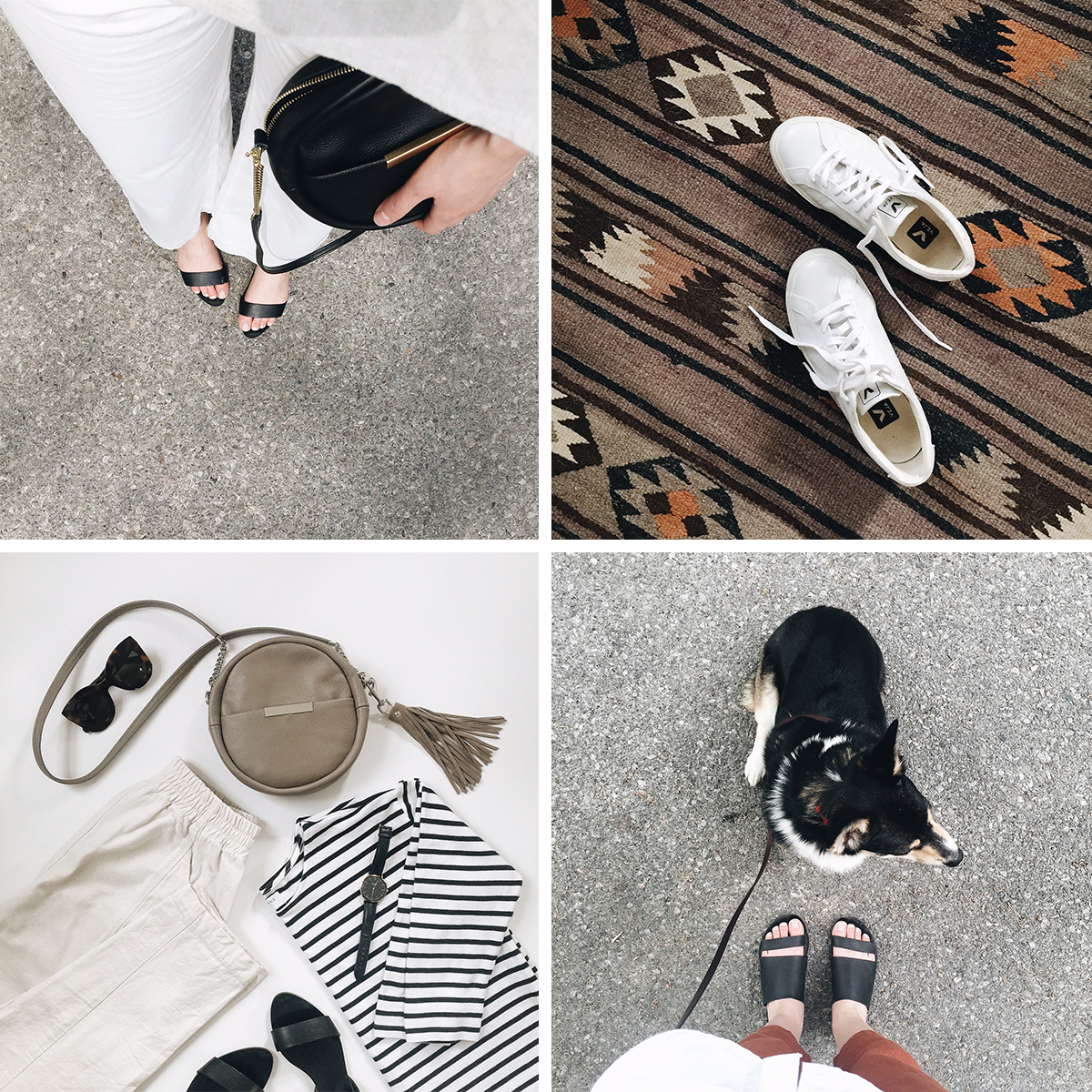 ---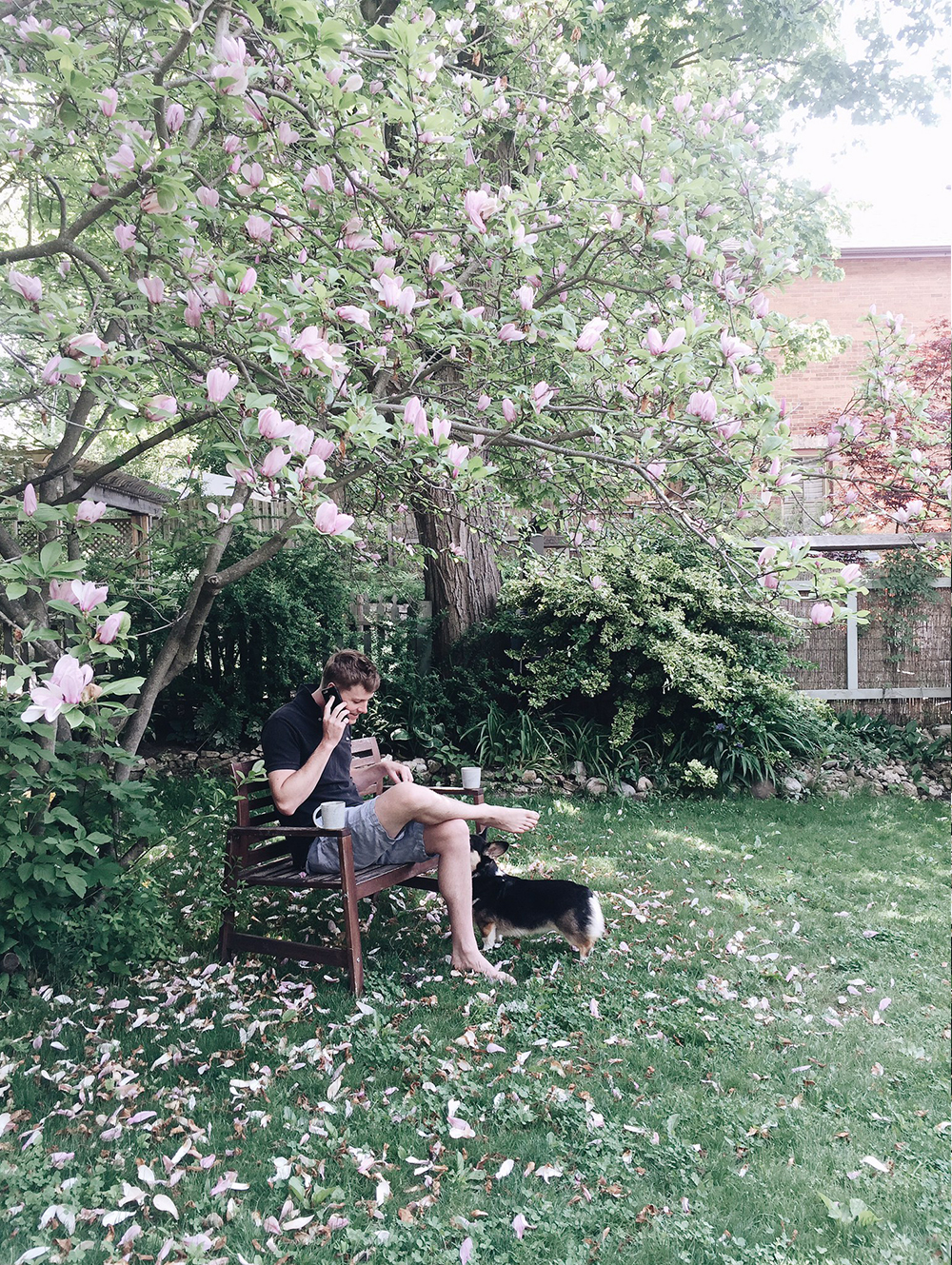 GARDEN
Our yard in general has been loving this hot spring weather and soaking up the sporadic thunderstorms we've been seeing. Our garden, though, is our prize possession for sure. We planted early this year and fretted about frost for weeks but it was worth it to see the progress that's already been made! From the top we've got:
Spinach
Kale
Romaine, Red and Regular leafy greens (+ more kale)
Radish (just seeded)
Beets
Butternut Squash
Hot Peppers
Onions
More squash, brussels sprouts, cauliflower, broccoli, tomatoes, sage
(lower left) Peas
(Along the left side) basil, rosemary, dill, cilantro, thyme, lavender, mint
Are you getting up to any gardening this spring and summer?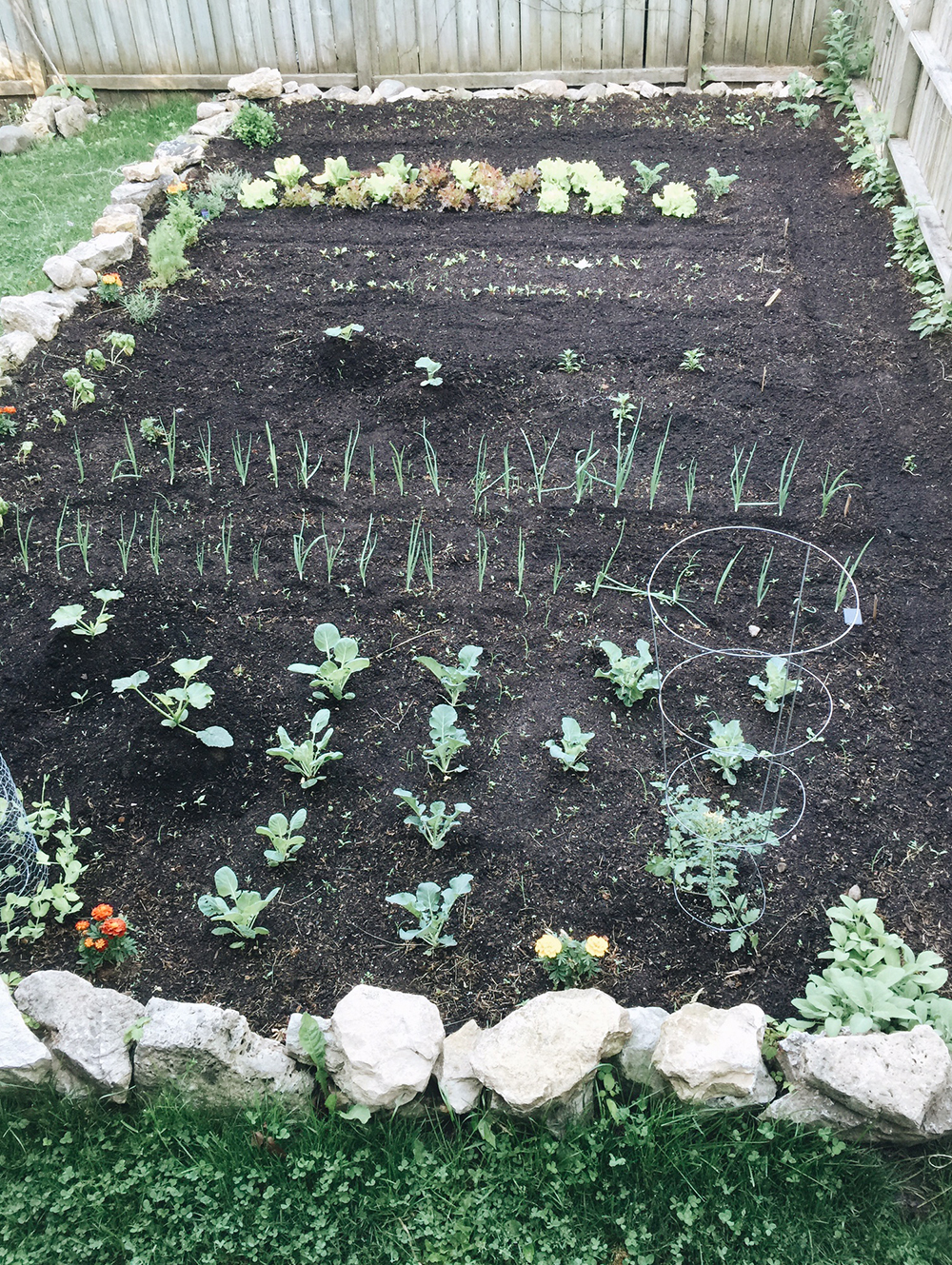 ---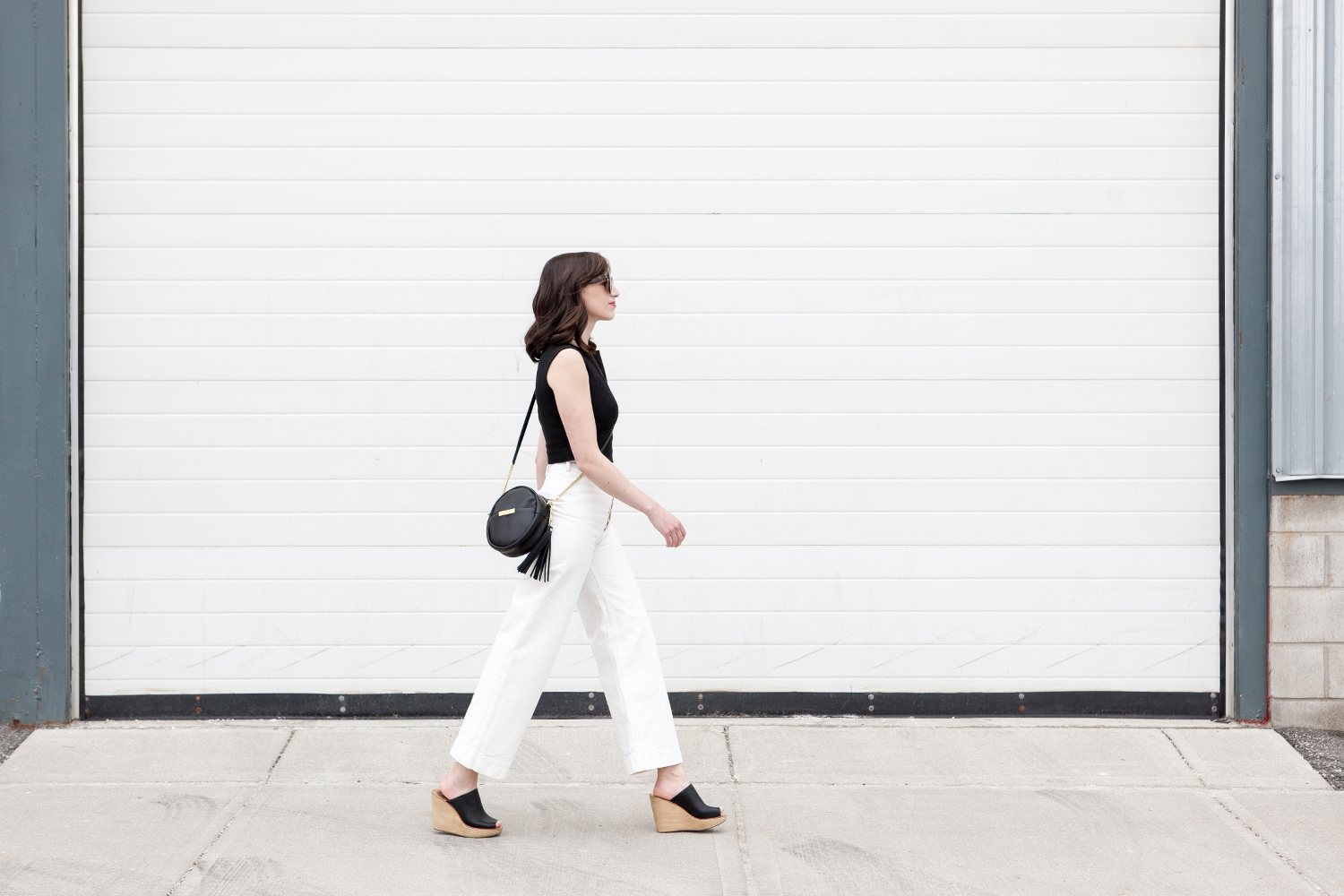 OPELLE X STYLE BEE
The highlight of May was at the verrrry start, on May 2nd, when I turned 29 and launched my limited edition collab with Opelle Creative. It has been so wonderful to see these bags heading out to their new homes all over the continent and to hear such positive feedback about the design (everyone seems amazed by how much they can hold). I've been interchanging between the Black and the Rocher pretty much every couple days and I just love how  both colours work with everything and ass the perfect pop of interest to any look.
There are still a few available in both colours (BLACK | ROCHER) but they'll only be listed for a little while longer!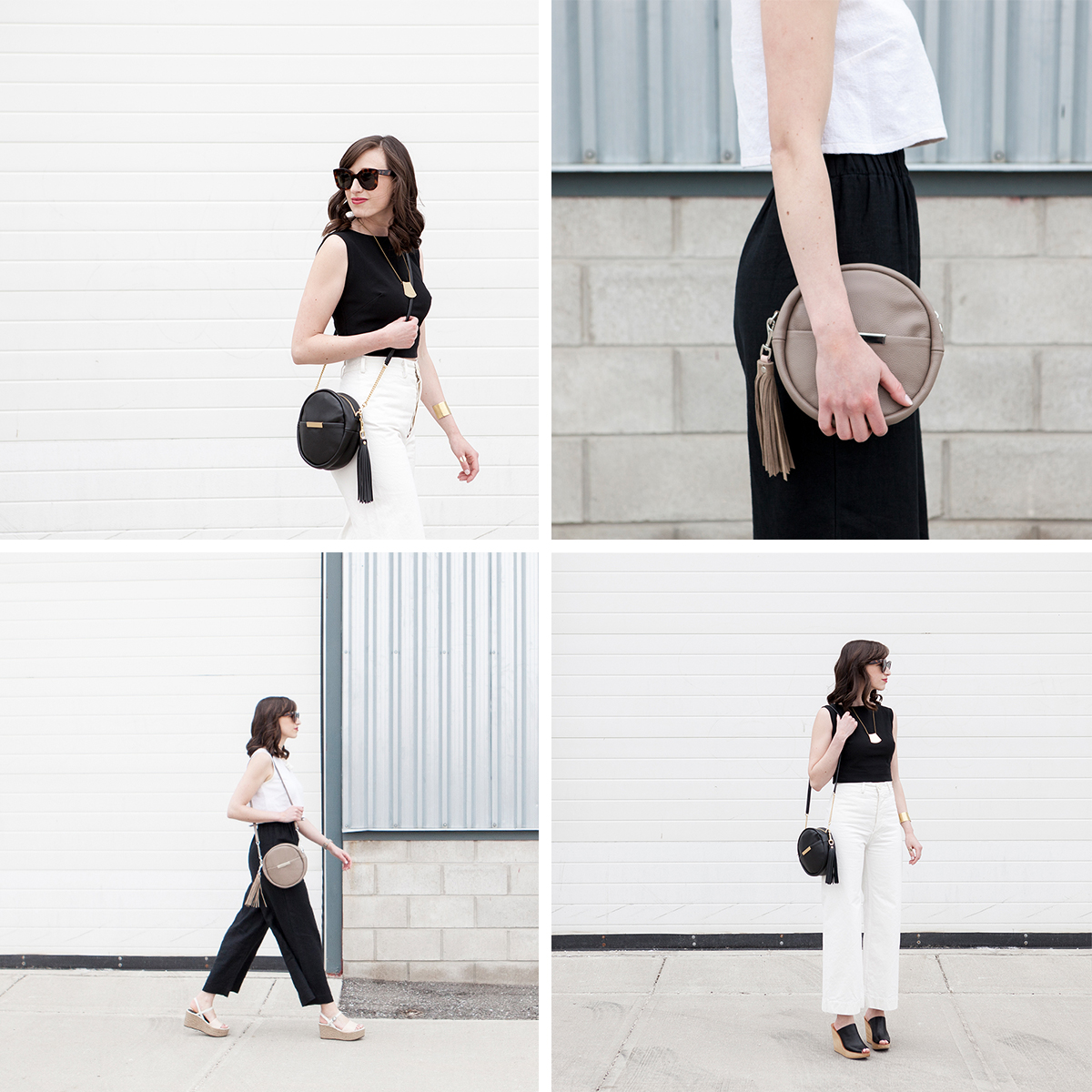 ---
JUNE
There are a lot of good things in store for June. I'll be sharing weekly Closet Mission posts, YAY! Not to mention, heading to Amsterdam and Paris. Oh AND releasing a collaborative piece I created with ONLY CHILD, the perfect summer dress in a gorgeous sage linen! Super sneak peek below. I've been wearing this dress non-stop since it arrived and I never want to take it off! Stay tuned for more soon and wishing you all the best for the month ahead!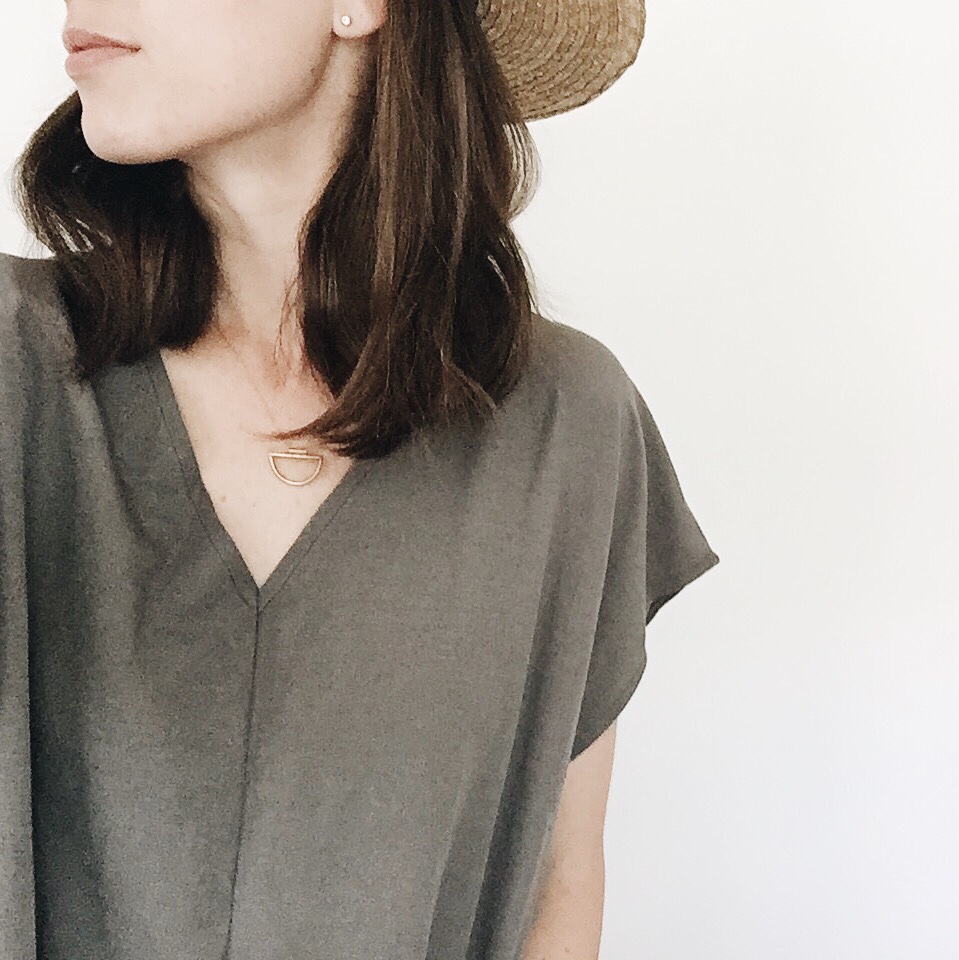 ---