This post has been on my mind and in the making for a long time. I knew I wanted to iron out the process of how to define personal style and keep it super simple, but there are SO many articles and posts on the topic that I found it really overwhelming. Last year I developed a workbook to help DEFINE one's personal style and while it was useful and somewhat effective it still felt too convoluted to me. Turns out, 1 year is a long time for someone as devoted to the quest of personal style as I am and has led to some great insights and findings that I was able to apply to this post and workbook.
This step to define my personal style was a critical one for me and has been integral to the success of my lean closet mission as a whole. Once I spent some time thinking about it and assigned a few key words to my style it felt a lot clearer to me, instead of just being a jumble of ideas floating around in my head. Having a definition in mind really helps when it comes to getting ready, planning looks, shopping and especially when I'm deciding what items need to go to keep my closet lean. So whether your style feels like a jumbled mess or you just need to get it into words, this exercise is for you!
Before we DEFINE YOUR STYLE here's what's in store today:
The Good News
The Goal
The Process + My Answers
Download The Workbook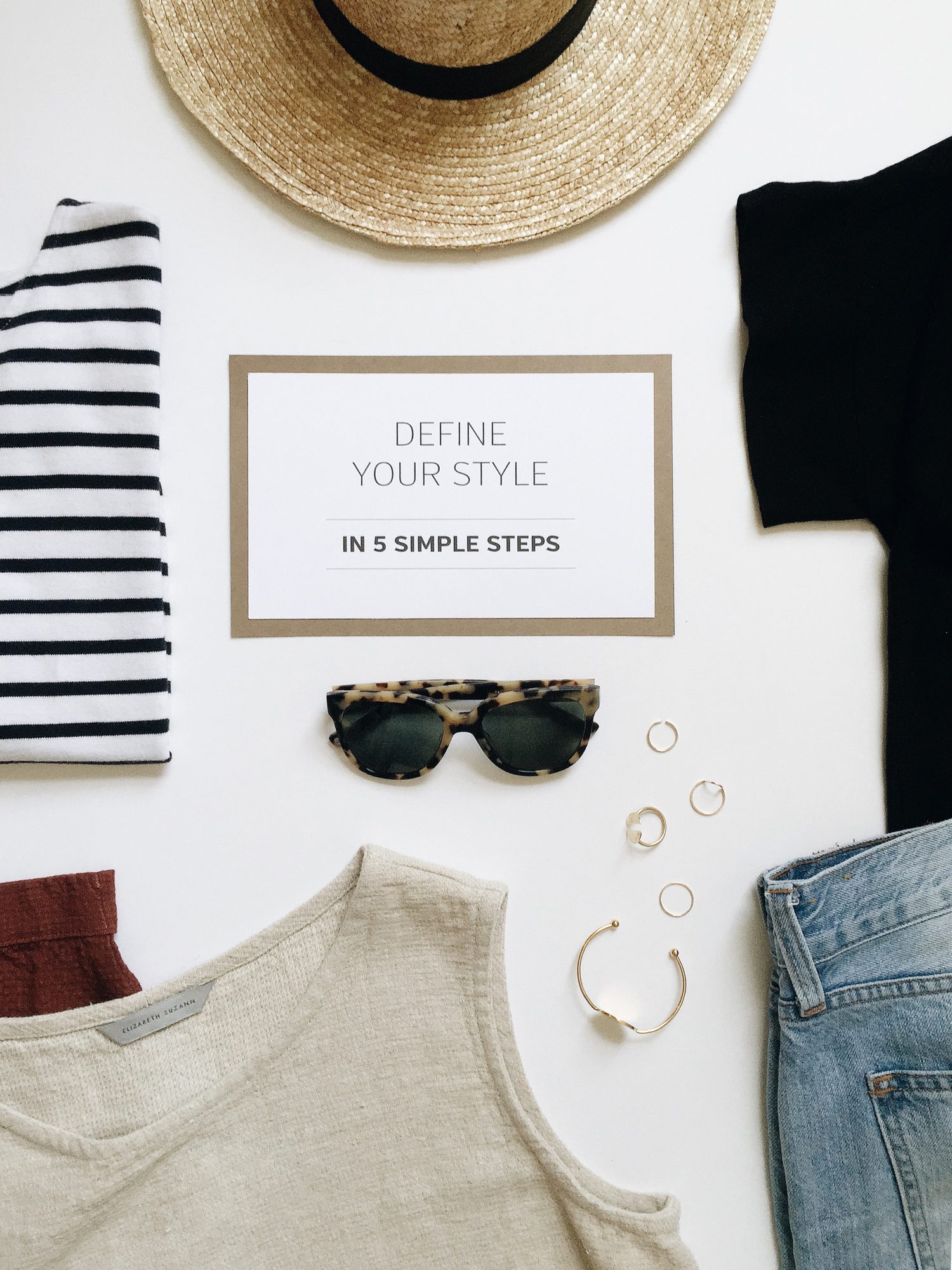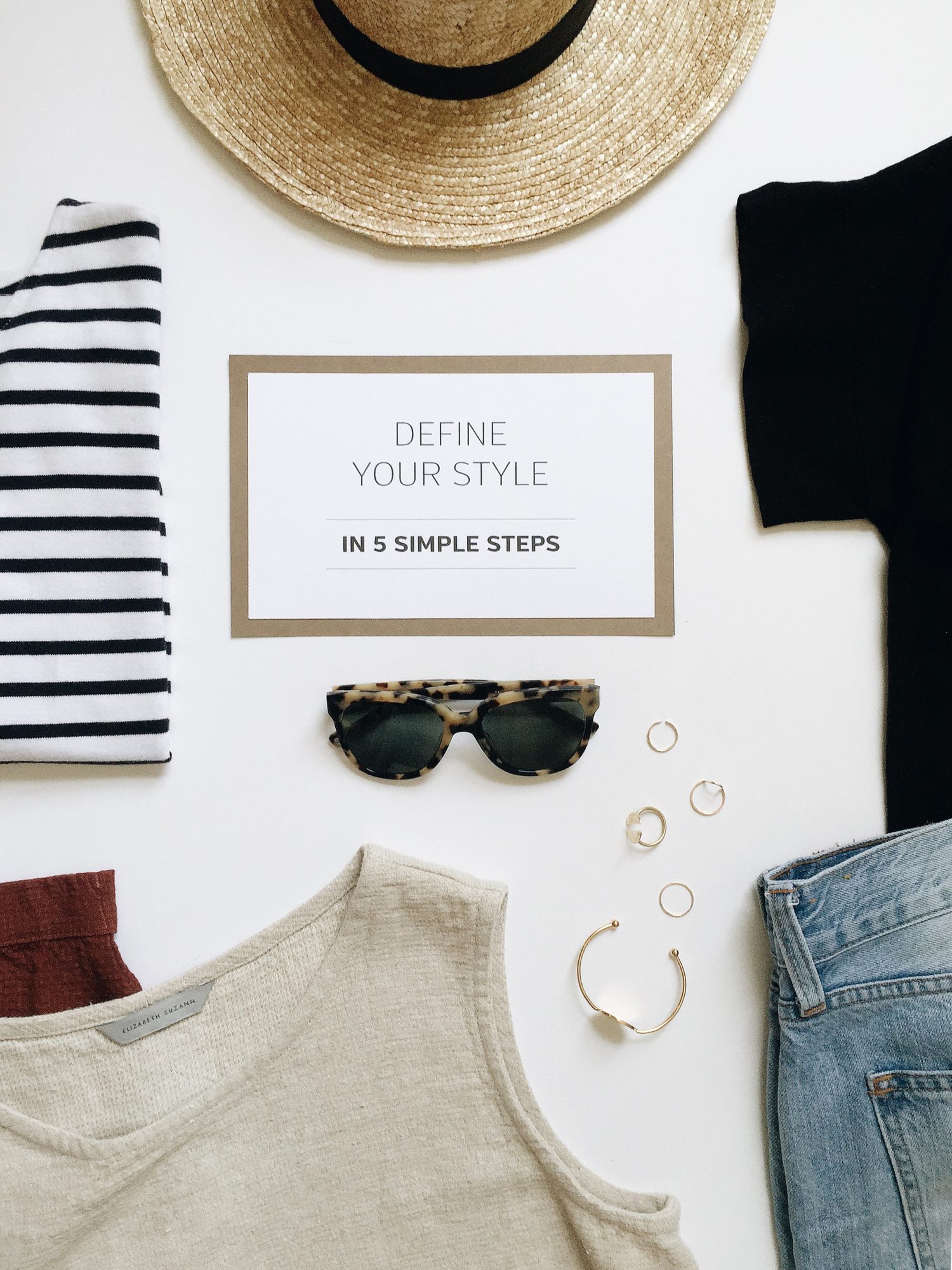 THE GOOD NEWS
1 | You already know your personal style definition, you just haven't put it into words yet. A lot of the people I've talked to about this topic have said they find it daunting or intimidating. That, and, 'I don't really have a style.' is a common phrase I hear but it's just not true! It might be that your closet is just too packed with things you don't actually love to wear or that you've just been in a rut lately. But absolutely everyone has a personal style that's worthy of a proper definition.
2 | This workbook involves ZERO Pinterest. I know people are always suggesting you pin your favourite looks to a board and you'll start to see themes and common elements but those themes and common elements aren't necessarily applicable to your true or current style. Don't get me wrong, I love Pinterest, and it's an invaluable tool for seeking inspiration and beautiful photos but I think it can muddy the waters when you're attempting to iron out your own style definition.
---
THE GOAL
While I'm obsessed with personal style and how it influences our daily lives, I don't expect that many of you will take it so seriously, nor should you! It's meant to be a fun, maybe slightly revealing and hopefully insightful exercise that helps you get a better sense of your closet and style. That said, the objective is that you'll come away from completing the workbook with a few key words in your back pocket to refer to next time you're putting together a look or going shopping. So let's do this! (If you completed last week's personal style assessment, now is a good time to keep it handy.)
---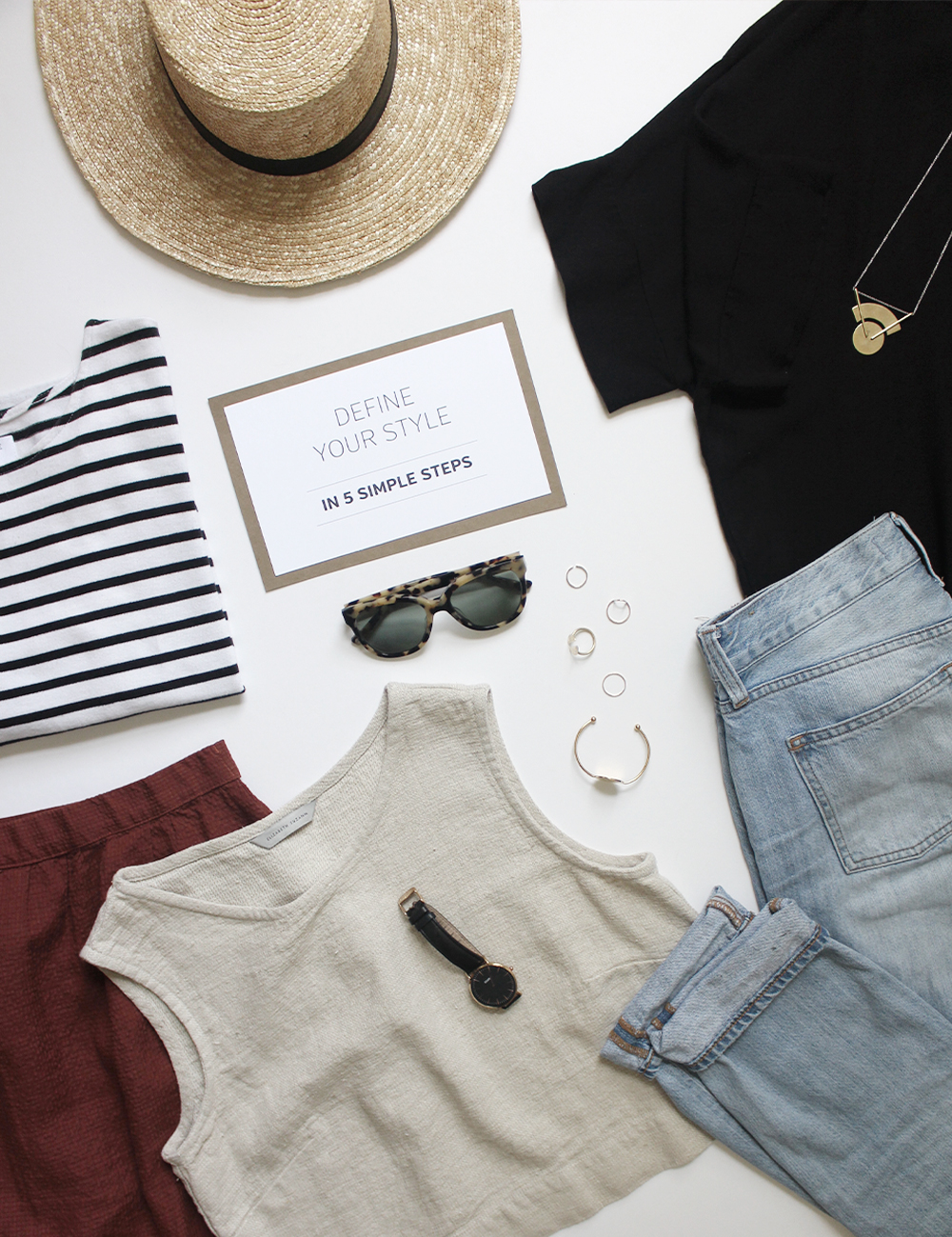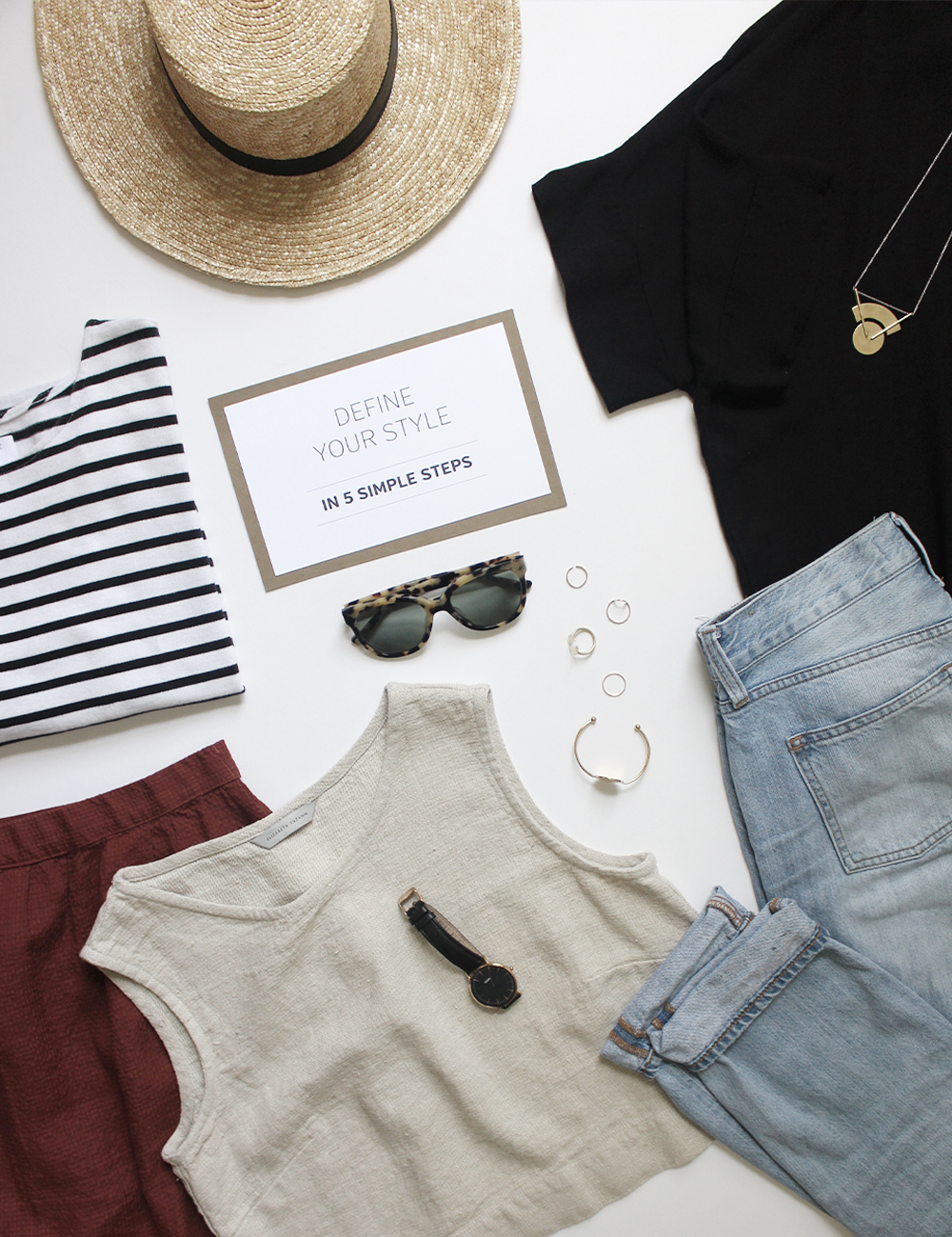 ---
DEFINE YOUR STYLE – IN 5 SIMPLE STEPS
---
STEP 1 | ASSESS | DESCRIBING THE GOOD AND THE NOT-SO-GOOD
---
Start by asking yourself the following:
A | HOW DO YOU FEEL WHEN YOU'RE WEARING A LOOK YOU REALLY LOVE?
Think about words like:
CONFIDENT
ELEGANT
PUT-TOGETHER
CAPABLE
EMPOWERED
COMFORTABLE
SLIM
ATTRACTIVE
---
I SAID: CONFIDENT | PUT-TOGETHER | ATTRACTIVE | UNIQUE | STYLISH | SOPHISTICATED | AT-EASE | HAPPY
---
B | HOW DO YOU FEEL WHEN YOU'VE WORN SOMETHING YOU DON'T LOVE?
Think about words like:
FRUMPY
FUSSY
EXPOSED
BLAH
UNCOMFORTABLE
SELF-CONSCIOUS
CONFINED
DOWDY
---
I SAID: EXPOSED | SELF-CONSCIOUS | DOWDY | UNPOLISHED | AWKWARD | CONFINED
---
STEP 2 | SORT | ISOLATE THE DOS AND DON'TS OF YOUR STYLE
---
A | WRITE DOWN ALL THE THINGS YOU DON'T LIKE TO WEAR AND DON'T CONSIDER YOUR STYLE
---
I SAID: BRIGHT COLOURS | ANYTHING SUPER GIRLY | BODY-CON DRESSES | PREPPY | STILETTOS | ANYTHING TOO REVEALING | CHEAP MATERIALS | SUPER TRENDY PIECES | OVERLY FANCY LOOKS | ORNATE JEWELRY OR TEXTURES | MAINSTREAM MEGA BRANDS
---
B | WRITE DOWN ALL THE THINGS YOU DO LIKE TO WEAR AND DO CONSIDER YOUR STYLE
---
I SAID : NEUTRALS | NATURAL FIBRES + BEAUTIFUL FABRICS | HIGH-WAISTS | RELAXED FITS | ITEMS MADE RESPONSIBLY | CROPPED LENGTHS | LONG DRESSES | STRIPES | SIMPLE SHAPES | CLEAN LINES | ELEVATED CASUAL | TIMELESS | EASY-TO-WEAR CUTS | VERSATILITY
---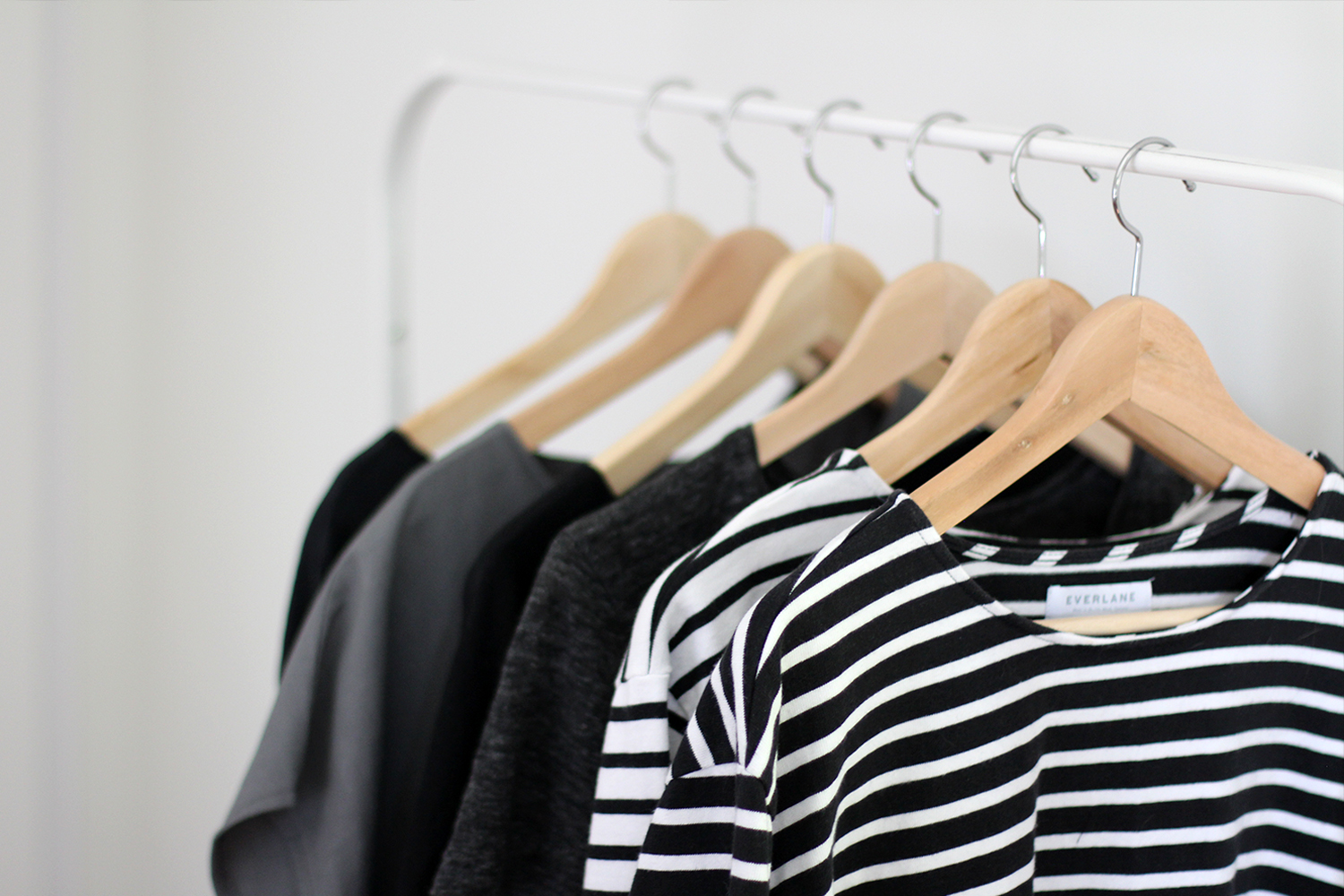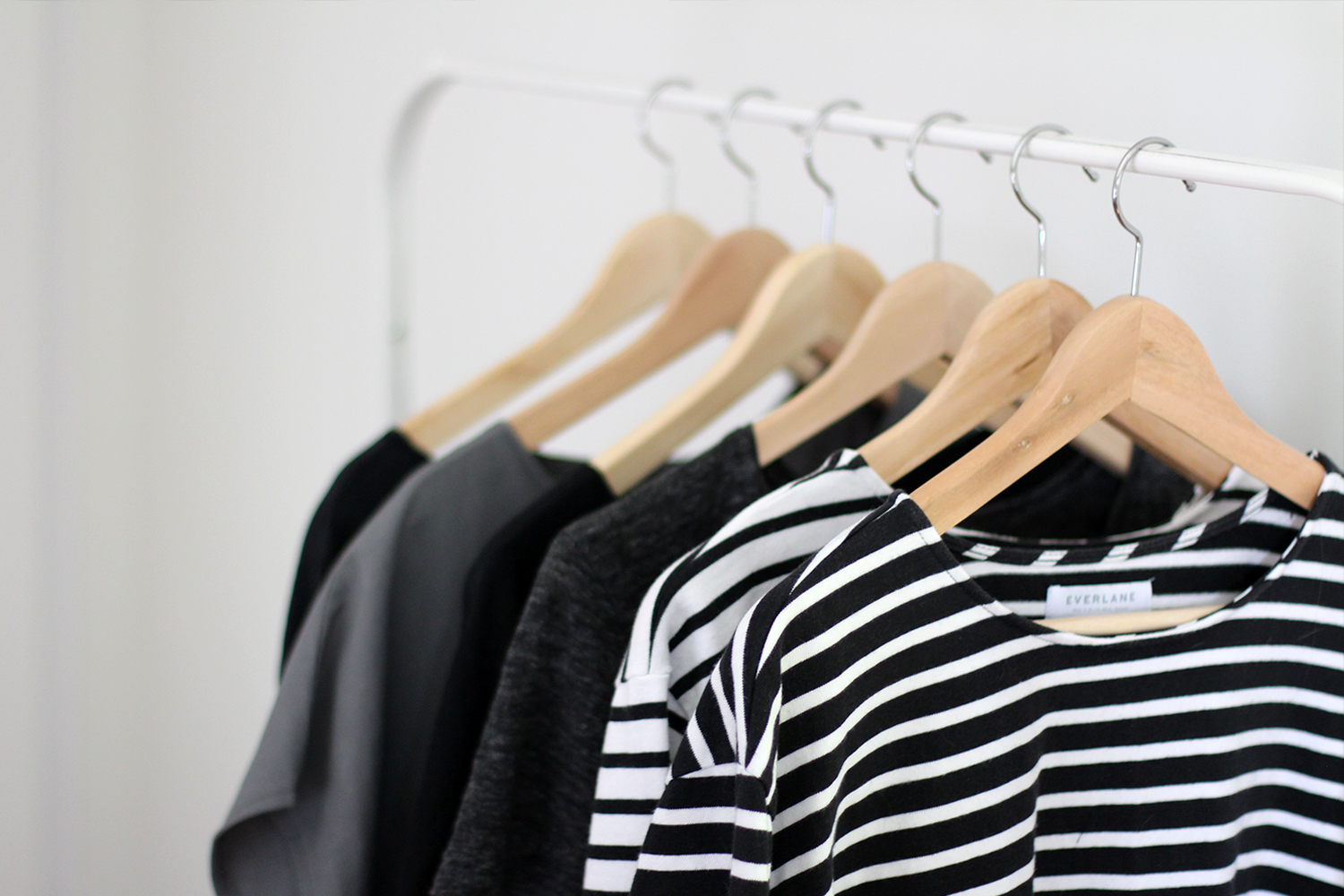 STEP 3 | GET REAL | IDENTIFY YOUR LIFESTYLE AND WHAT YOU DRESS FOR
---
WHAT ACTIVITIES DO YOU DO MOST? HOW DO YOU DRESS FOR THEM?
---
I SAID: STUDIO WORK > CASUAL | DINNERS / PARTIES / MEETINGS / EVENTS > ELEVATED CASUAL | DOG WALKS / TRAVEL > COMFY/CASUAL
---
HOW DOES THE WEATHER IMPACT YOUR STYLE AND WHAT IS YOUR TYPICAL MODE OF TRANSPORT?
---
I SAID: 4 SEASONS RANGING FROM VERY HOT TO VERY COLD WHICH MEANS I NEED A WIDE VARIETY OF OPTIONS | I WALK + DRIVE MOSTLY AND BIKE + CAB OCCASIONALLY
---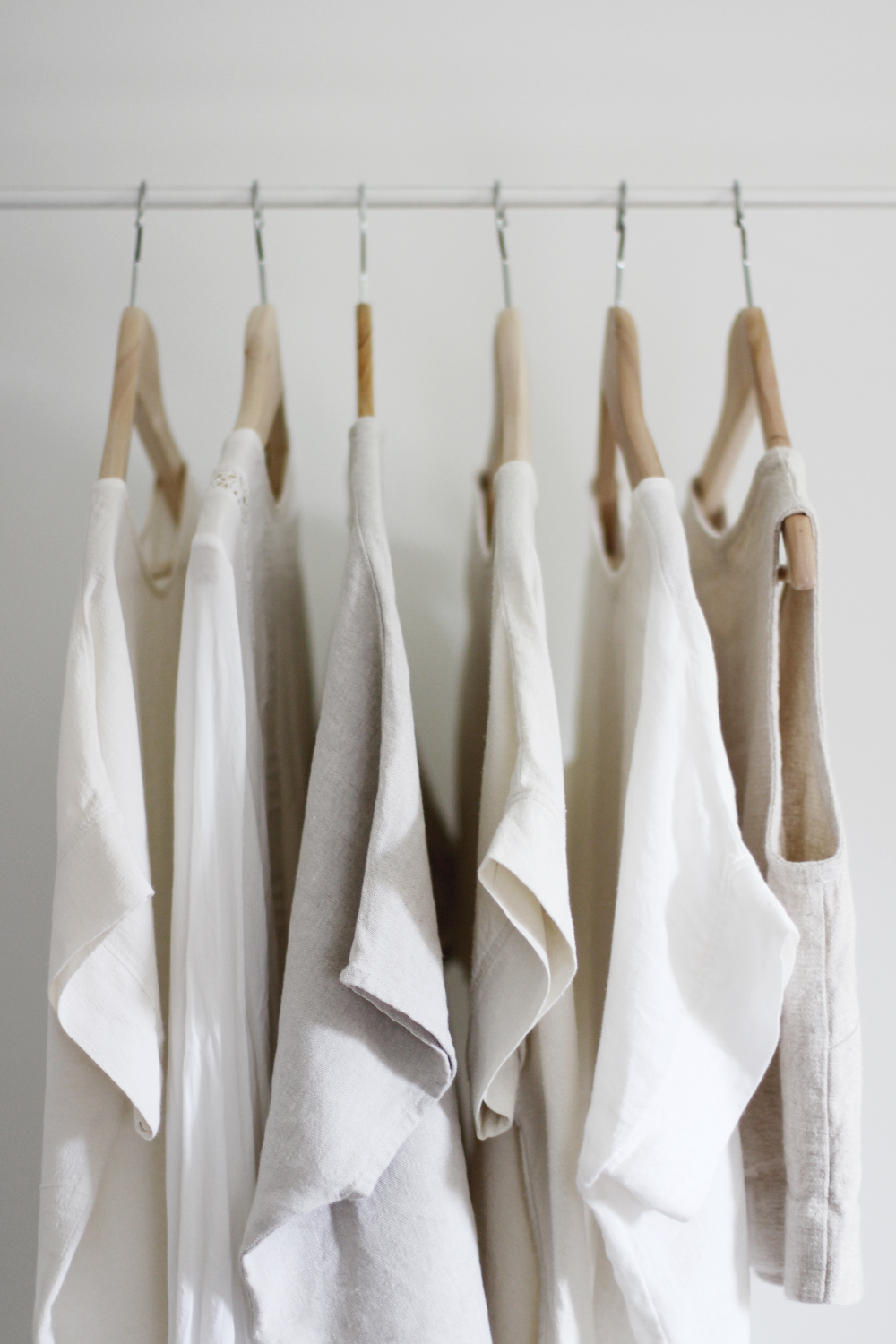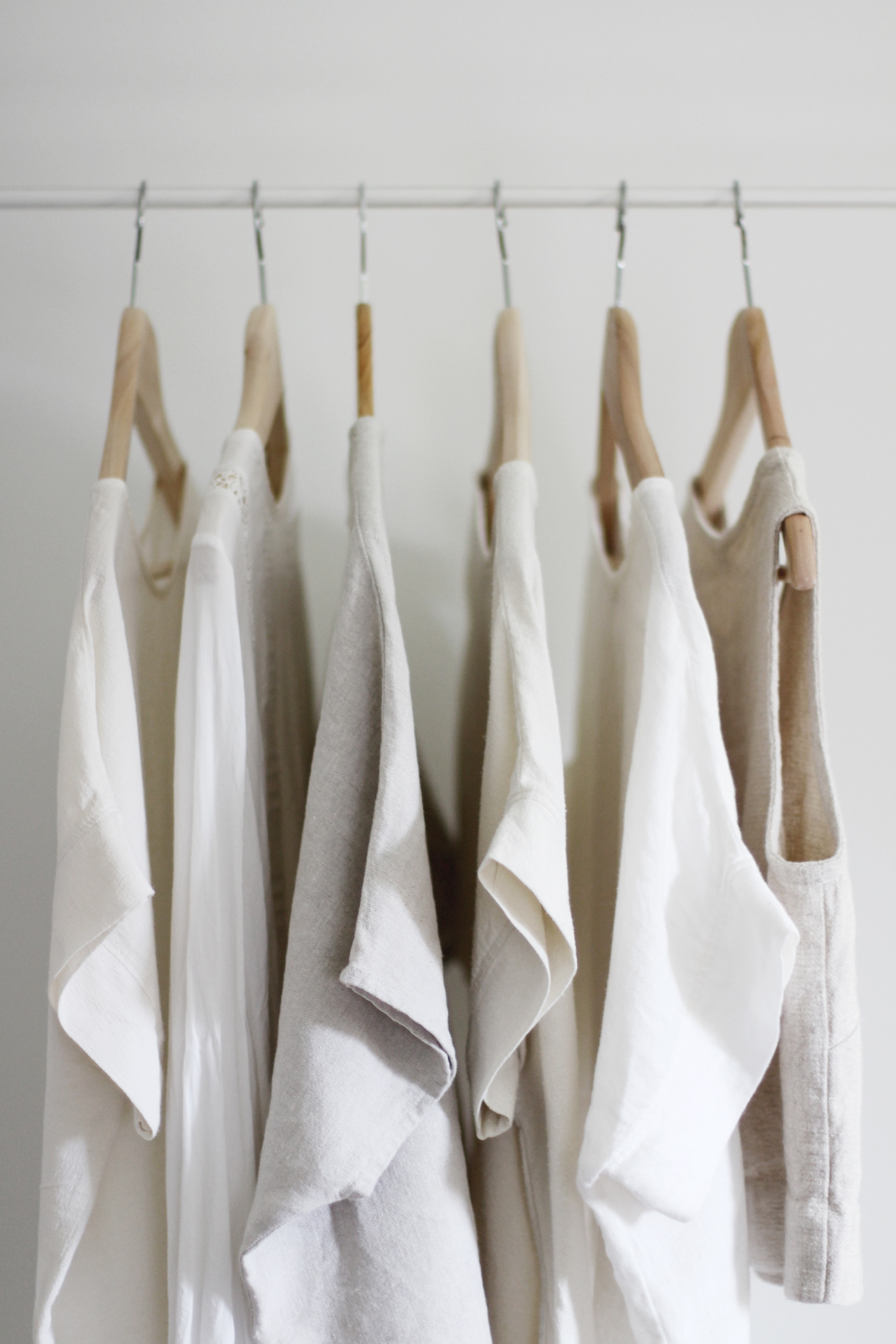 STEP 4 | EXAMINE | RECOGNIZE THE SPECIFICS FROM LOOKS YOU LOVE
---
 A | LIST YOUR TOP 10-20 MOST WORN ITEMS
---
I SAID: FLORENCE PANTS | KAMM PANTS | CLYDES | LOAFERS | LINN TEE | LOOSE TEES | GEORGIA DRESS | SNEAKERS | KIMONO JACKET | CECILIA PANT | LEE CROP | JEANS | BIRKS | LINEN BUTTON-DOWN | STRAW HAT | GOLD ACCESSORIES | CROSS BODY BAG + BACKPACK
---
B | LIST YOUR TOP 3 GO-TO OUTFITS/SILHOUETTES
---
1 – HIGH RISE – WIDE LEG PANTS + LOOSE CROP + WEDGE/SANDAL + STATEMENT NECKLACE + CROSS BODY

2 – FLOWY DRESS + BOOTS / WEDGES + KIMONO + HAT + STATEMENT NECKLACE + CROSS BODY

3 – SLIM PANT + TUNIC + BOOTS / FLATS + GOLD ACCESSORIES + CROSS BODY
---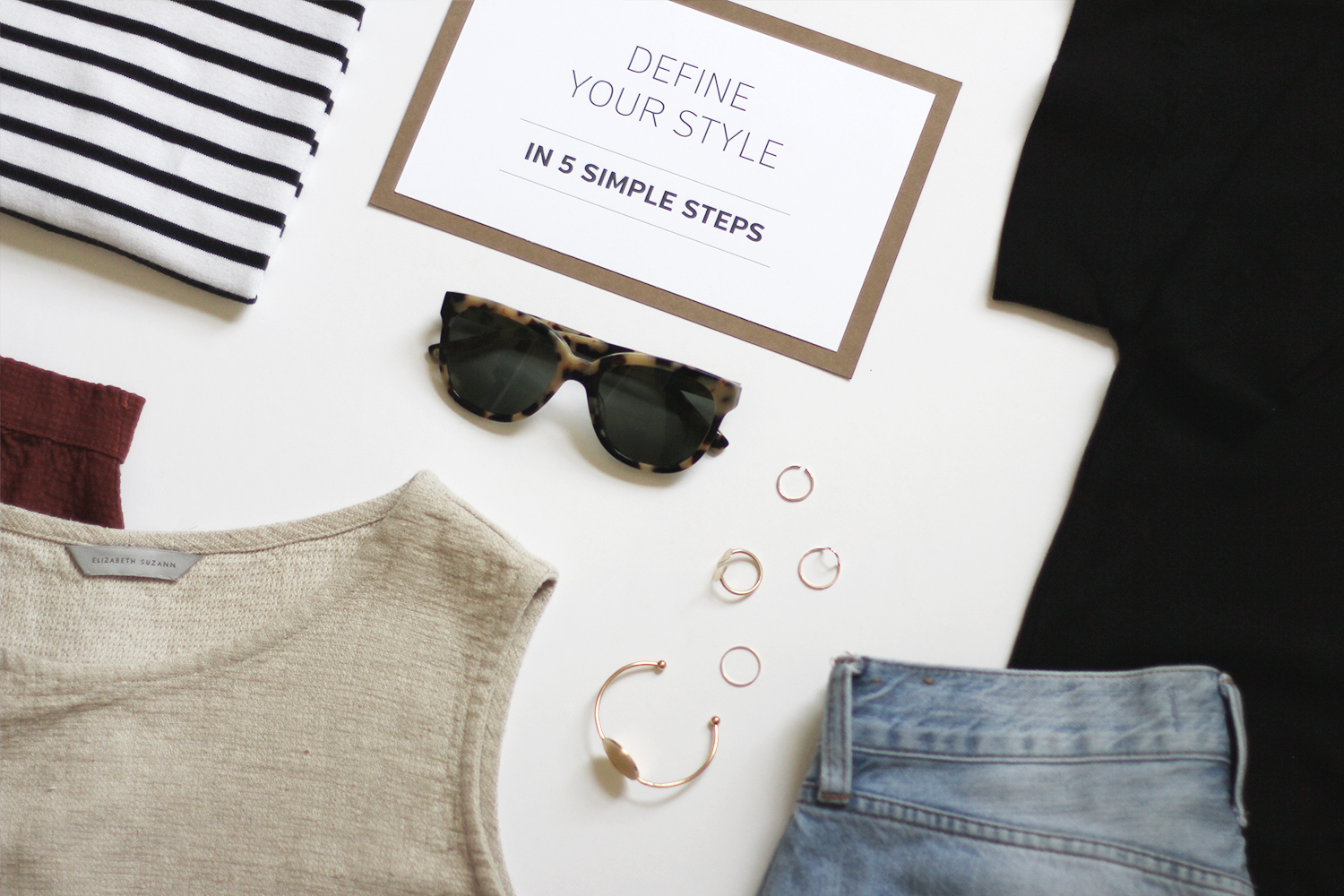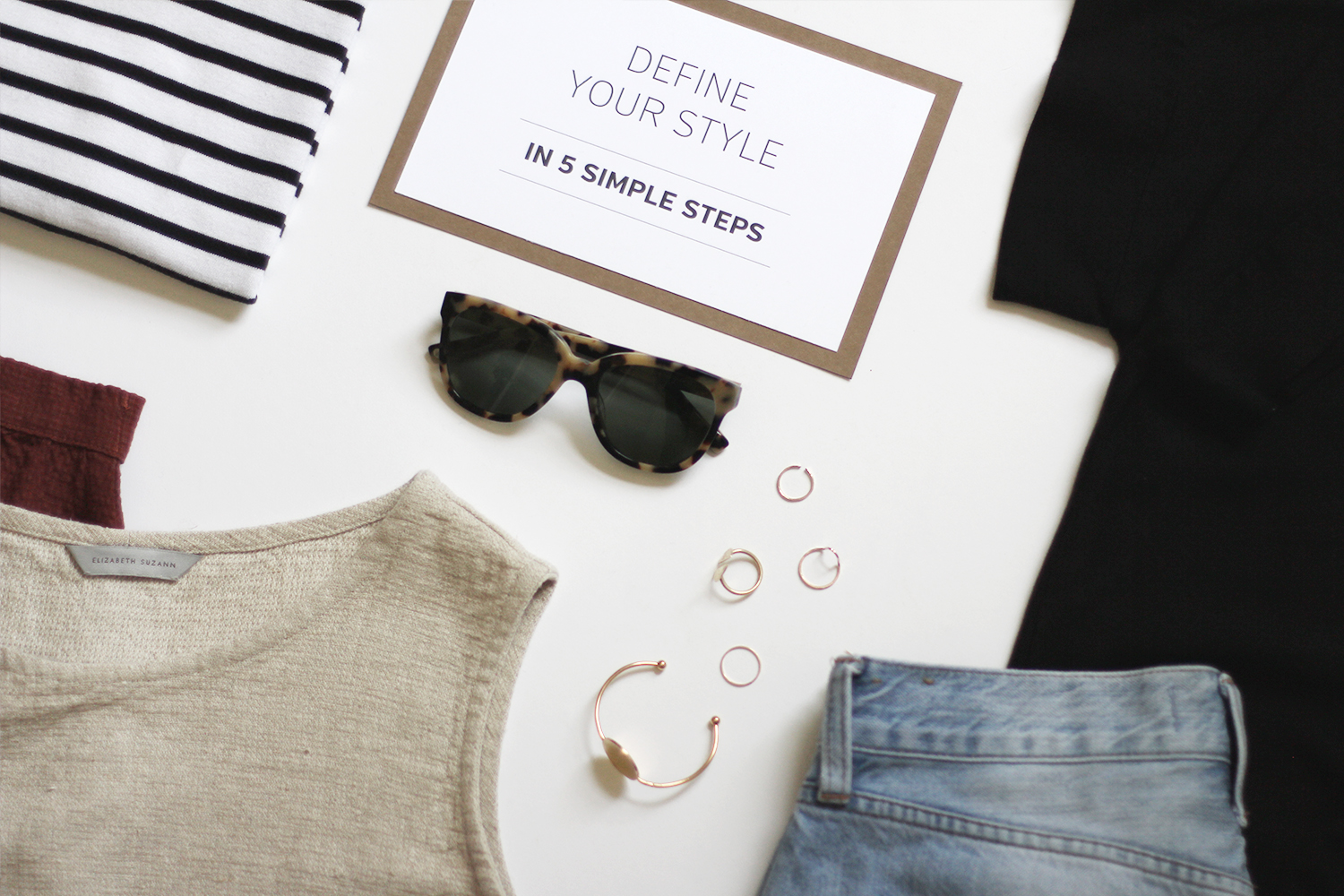 STEP 5 | DEFINE | PUT YOUR PERSONAL STYLE INTO WORDS
---
A | WRITE DOWN ALL THE KEY WORDS AND PHRASES YOU CAN THINK OF THAT ACCURATELY APPLY TO YOU STYLE. GET THAT THESAURUS OUT!
---
I SAID: CONSIDERED | MINIMAL | SIMPLE | CLEAN | NATURAL | VERSATILE | NEUTRAL | CASUAL | AT-EASE | RELAXED | HANDMADE | BASICS | PUT-TOGETHER | ESSENTIALS | WELL-MADE | NO-FRILLS | SPARSE | FUNCTIONAL | EFFORTLESS | CALM | CULTIVATED | REFINED | ELEVATED | ADAPTABLE | RESPONSIBLE
---
B | FINALLY, PULL THE 3 – 5 WORDS THAT REALLY RESONATE WITH YOU THE MOST. THESE WILL BE YOUR PERSONAL STYLE DEFINITION!
---
MY PERSONAL STYLE IS:
CONSIDERED | CLEAN | VERSATILE
---
And that my friends and fellow style enthusiasts, is all there is to it! 5 Steps, a bunch of answers, some thought and a thesaurus are really all you need to define your personal style. So please give it a try!
---

---
If you've made it this far there's a good chance that you're intrigued by this exercise.  If so, I'd love to hear how this workbook goes for you!
---
Now, if you're not happy with your style definition that's OK, here are a few things you can do:
Conduct a Closet Clean Out. It's much easier to define a style when your closet is lean. It's possible that your judgement is being clouded by clutter and items that don't belong.
Go on a Shopping Fast. 30 Days of no shopping means you have to spend some quality time with your current clothes, explore the pieces you really love and see which ones are just collecting dust.
Take the 10 X 10 CHALLENGE and explore your top items and how they can work harder and more efficiently for you. This challenge always reveals some key silhouettes and styles you're gravitating towards.
Try it again with a friend. We're all our own worst critics so if you're having trouble finding the right words or answering some of the questions it helps to have a good friend that knows you well to add some more objective thoughts. A glass of wine never hurt either!
---
There's one last thing I'll say before I shut up for the weekend, which is that Developing Personal Style and Defining Personal Style are definitely different things. I consider Defining Personal Style to be something you can do at any moment, whereas Developing Personal Style, is a much longer process, that takes time and thought and some trial and error. But, much more on that later!