Today's the day! The Style Bee Closet Sale will be going live on Instagram (@stylebeecloset) at 12:00 PM ET. I'll confess I'm new to this whole insta-shop thing so I hope everything goes smoothly (and please bare with me if it doesn't). Since you guys are awesome (and have the best taste!) I wanted to give Style Bee readers a chance to preview the sale a couple hours before it goes live just in case something strikes your fancy and you want to be ready (sorry, no presale or reservations). So please see below for all the sale details along with all 35+ items up for grabs. As of yesterday morning there were already WAY more people signed up to shop than there are items for sale!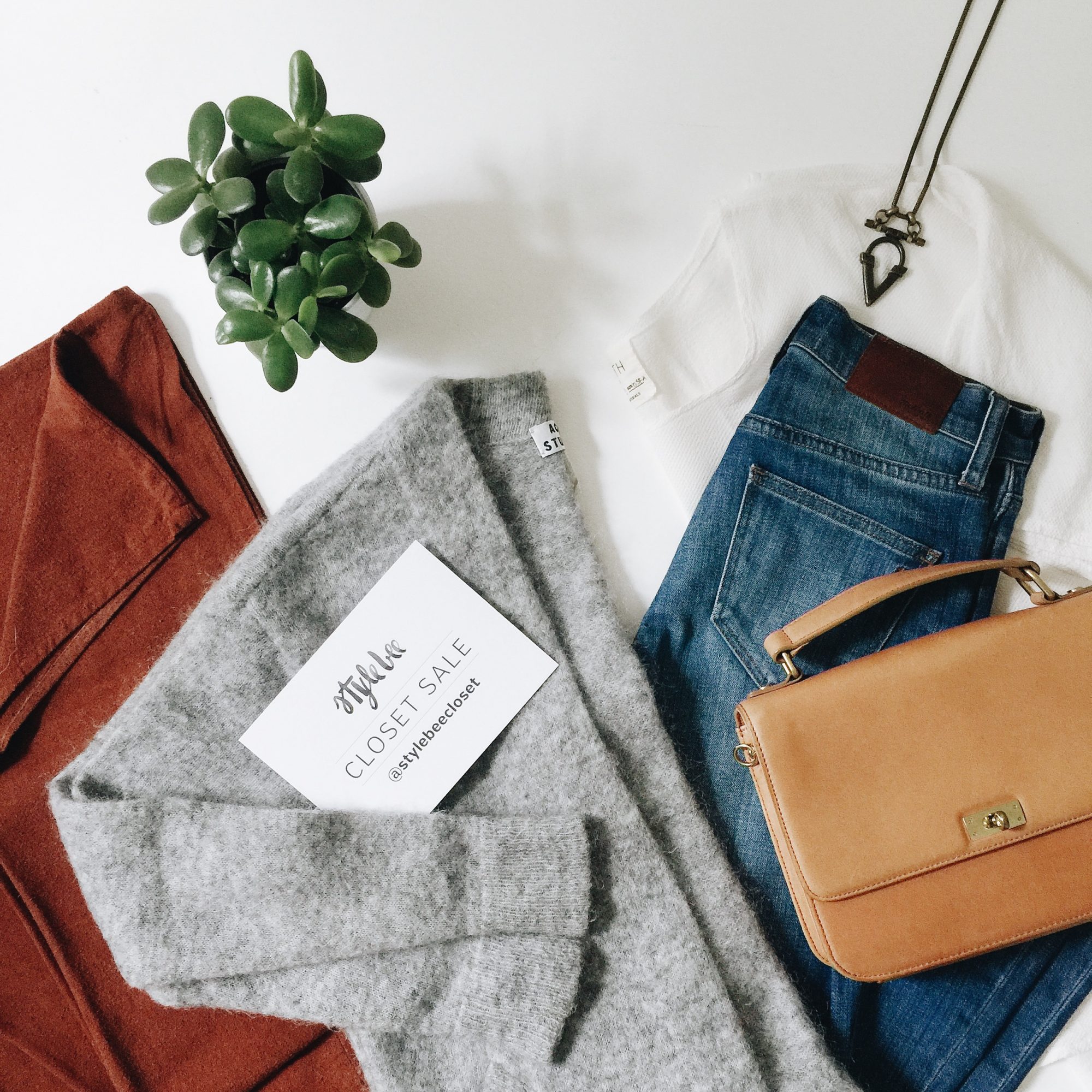 STYLE BEE CLOSET SALE INFO
Visit the @stylebeecloset page to shop (private until noon).
Free shipping within Canada. $15 shipping to USA (will only be charged once if buying more than one item). All prices in CAD. All sales final.
FIRST COME FIRST SERVE.
To Purchase:
Leave your PayPal email and location.
Invoice will be sent to the first person to comment.
Items will be marked SOLD when invoice is paid.
If unpaid within 4 hrs, invoice will be sent to the next person to comment.
Buyer will be tagged when the package has shipped. (Please allow 2-3 business days)
Wherever possible I've included an example of the item on so you can better see how it fits.
---
HOT TICKET ITEMS
I could be way off but I'm predicting that these six items are going to be highly sought after so I'm calling them out to give you an extra head's up.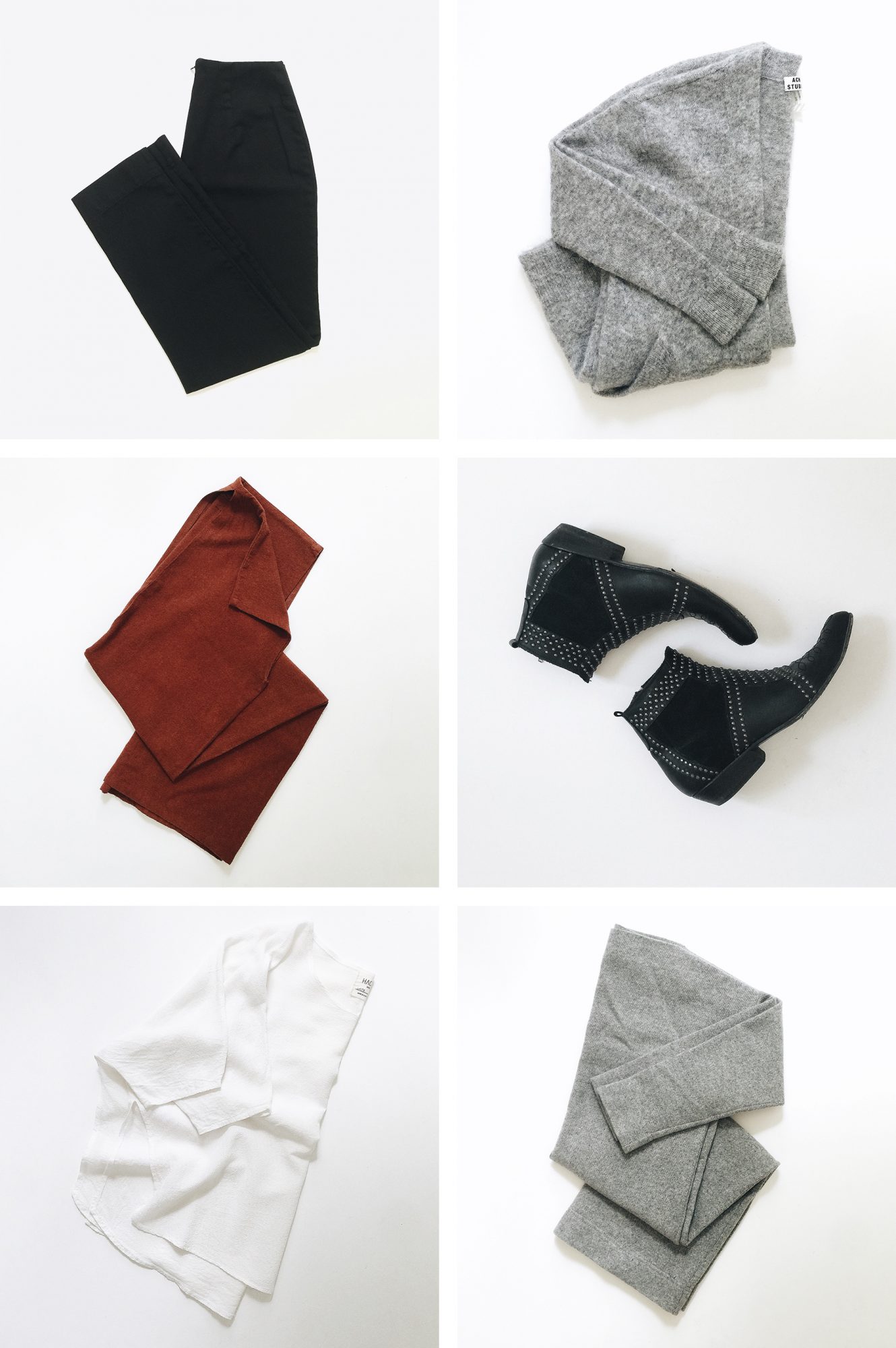 ES Jolene Pant (size 2, asking $120 CAD) – I decided to let these go after much deliberation. I really love them but they're fitting a bit bigger than I'd like and they should belong to someone who'll wear them a ton.
ACNE Studios Raya Short Cardigan (size xs, asking $150 CAD) – I've held onto this one for a long time because it's a beauty but I'm ready to say farewell and let it go to someone who'll love it for many cold seasons to come.
Miranda Bennett Everyday Dress in Silk Noil (os, asking $120 CAD) – Another gorgeous piece. I just didn't wear it at all this summer so it's got to go to someone more deserving.
Anine Bing Studded Boots (37, asking $200 CAD) – So these boots are awesome but just never quite felt like they suited me (ergo I'm not cool enough for them!) so again, off they go to someone who's more badass.
HDH Laite Top in White (os, asking $50 CAD) – From the early days of Hackwith, when her weekly releases sold in under 30 mins. I love this top but have to let it go from lack of use.
ES Eloise Wool Dress (size s, asking $140 CAD) – This is such a gem. If you want to look instantly chic and sophisticated while feeling toasty warm, it's a safe bet!
---
ALL SALE ITEMS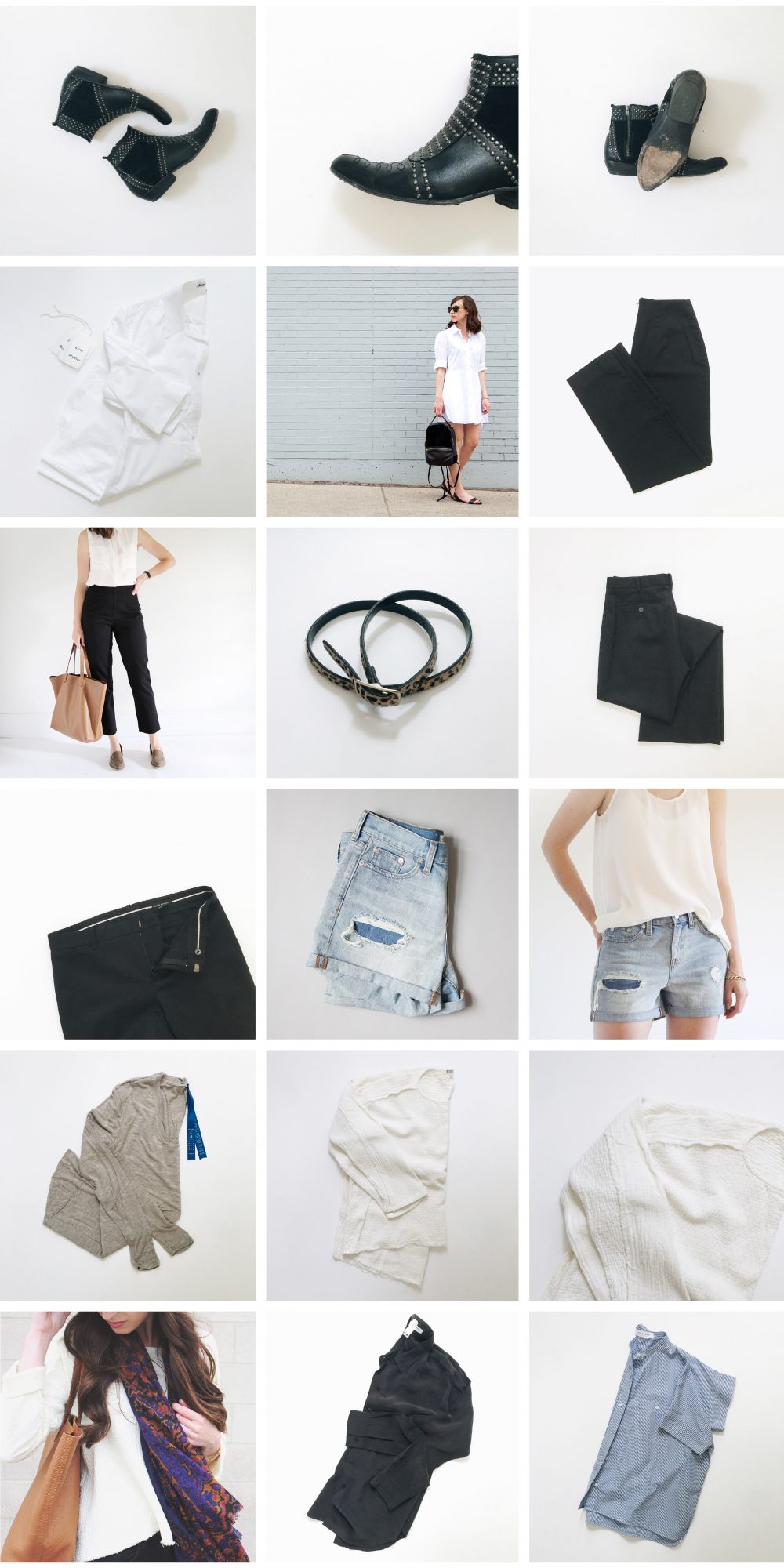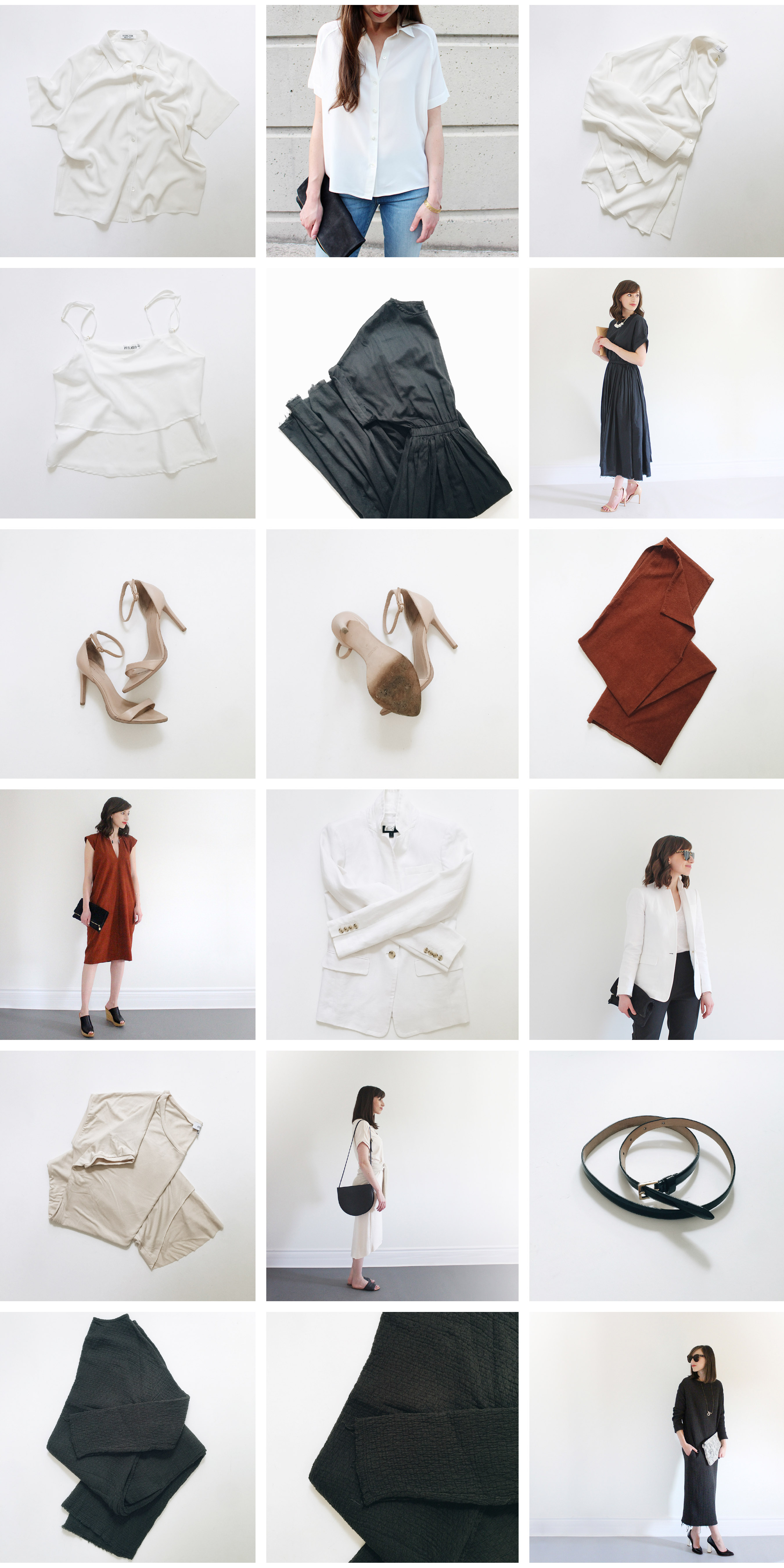 ---
OUTFIT INSPO
I couldn't help myself so I put together some outfit ideas using sale items. It took A LOT of willpower to keep everything in the SALE pile and not sneak things back into my closet!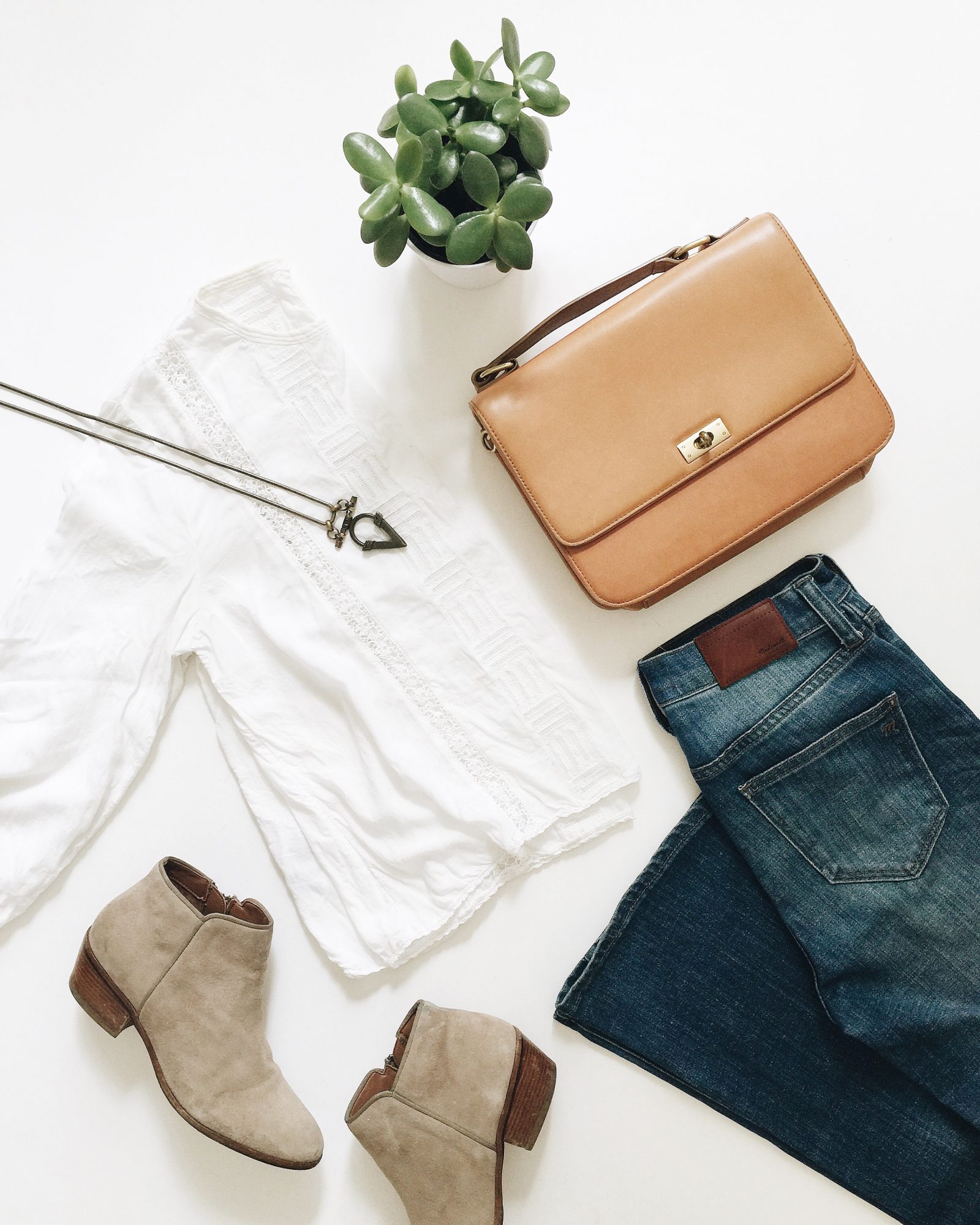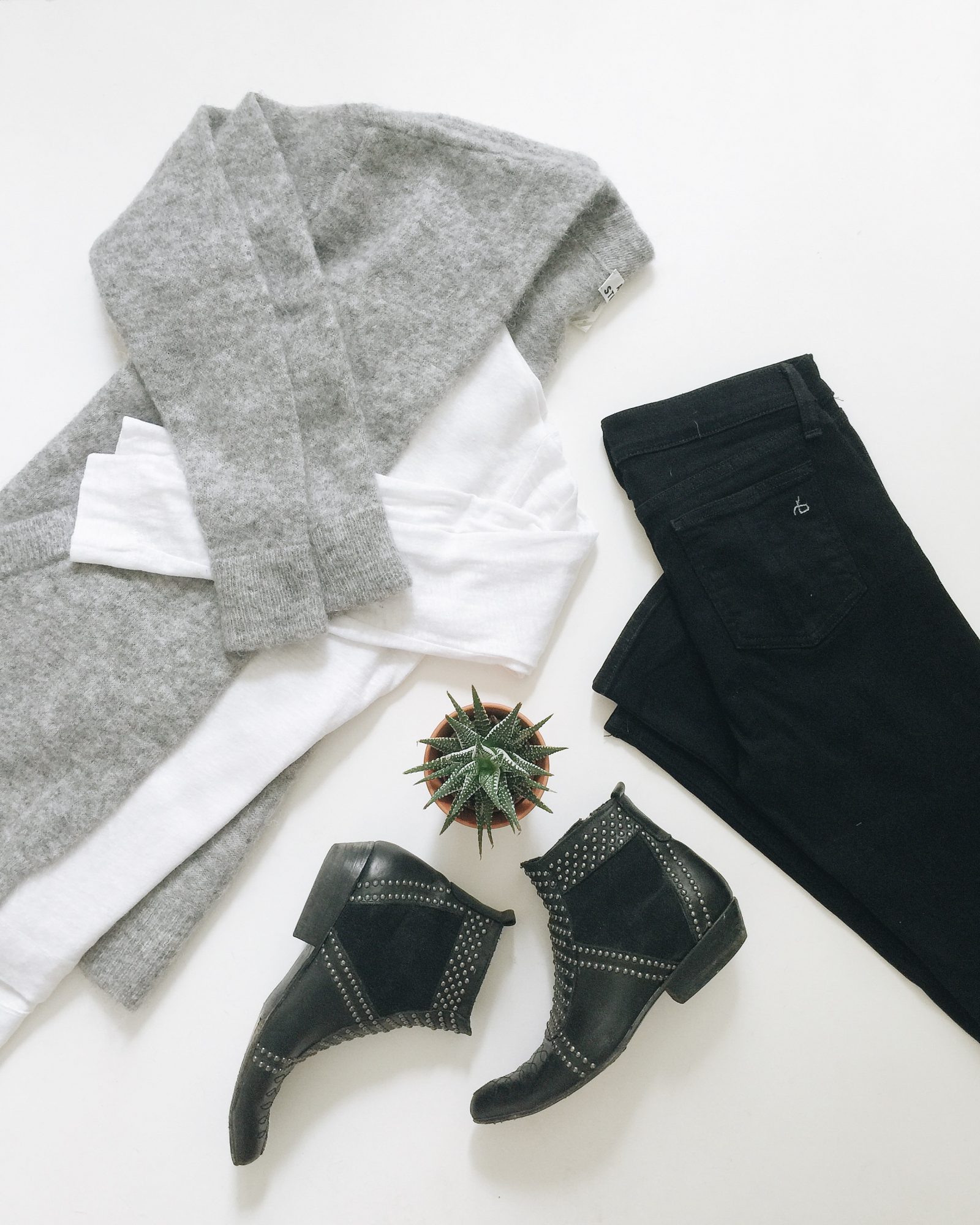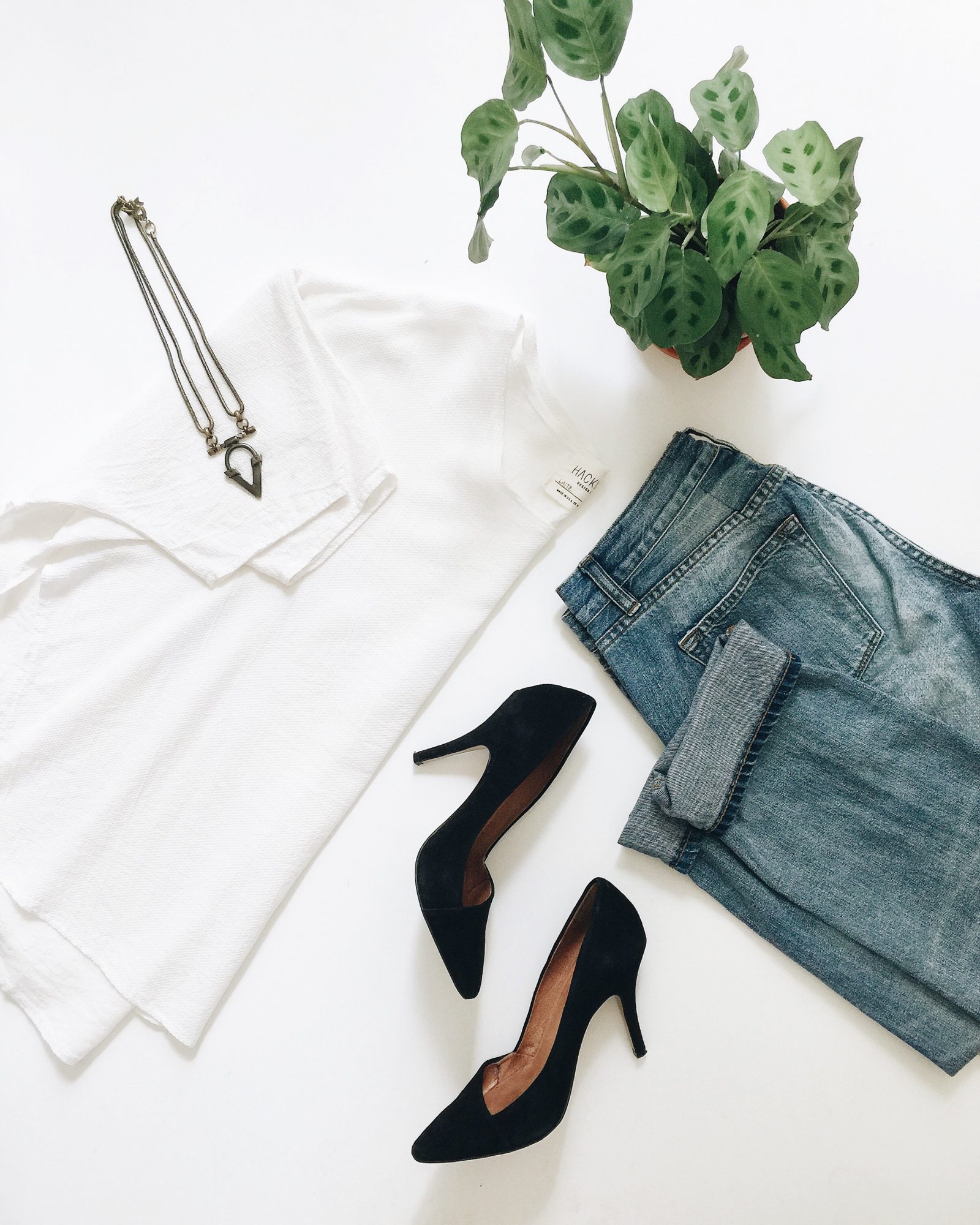 ---
So that's the @STYLEBEECLOSET sale! If all goes well, this won't be the only one!
---
---