Hoor'eh'! It's finally time to share this *UPDATED* post after years of compiling names, researching leads and refining my list of the best spots to shop in Canada. My goal for this list was not to simply mash together every Canadian maker, brand or designer that I came across or that someone mentioned, but rather to compile a comprehensive list of the ones I consider to be setting the bar high in terms of beautiful design, excellent craftsmanship and that I believe are helping to put Canada on the world map when it comes to great taste and style.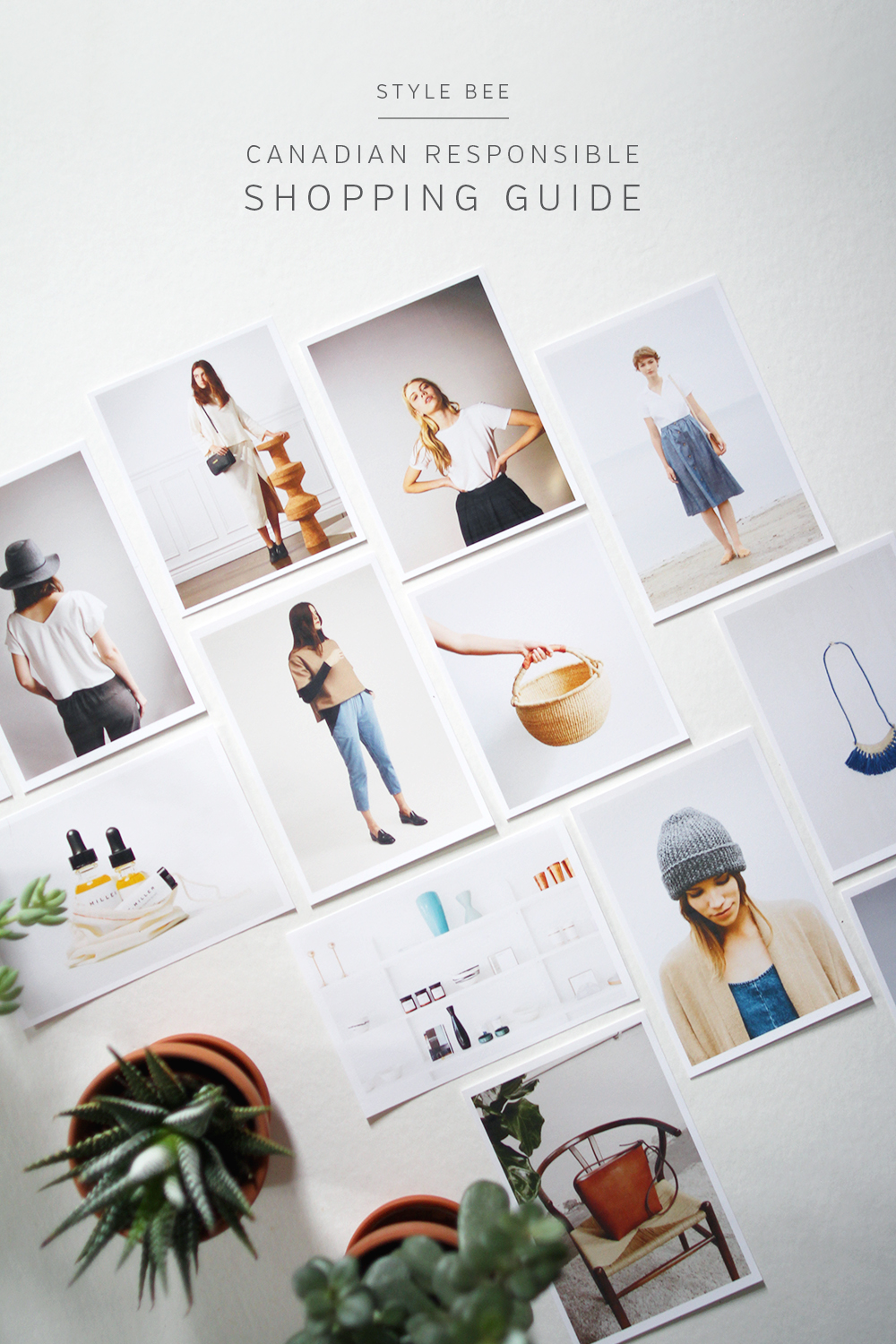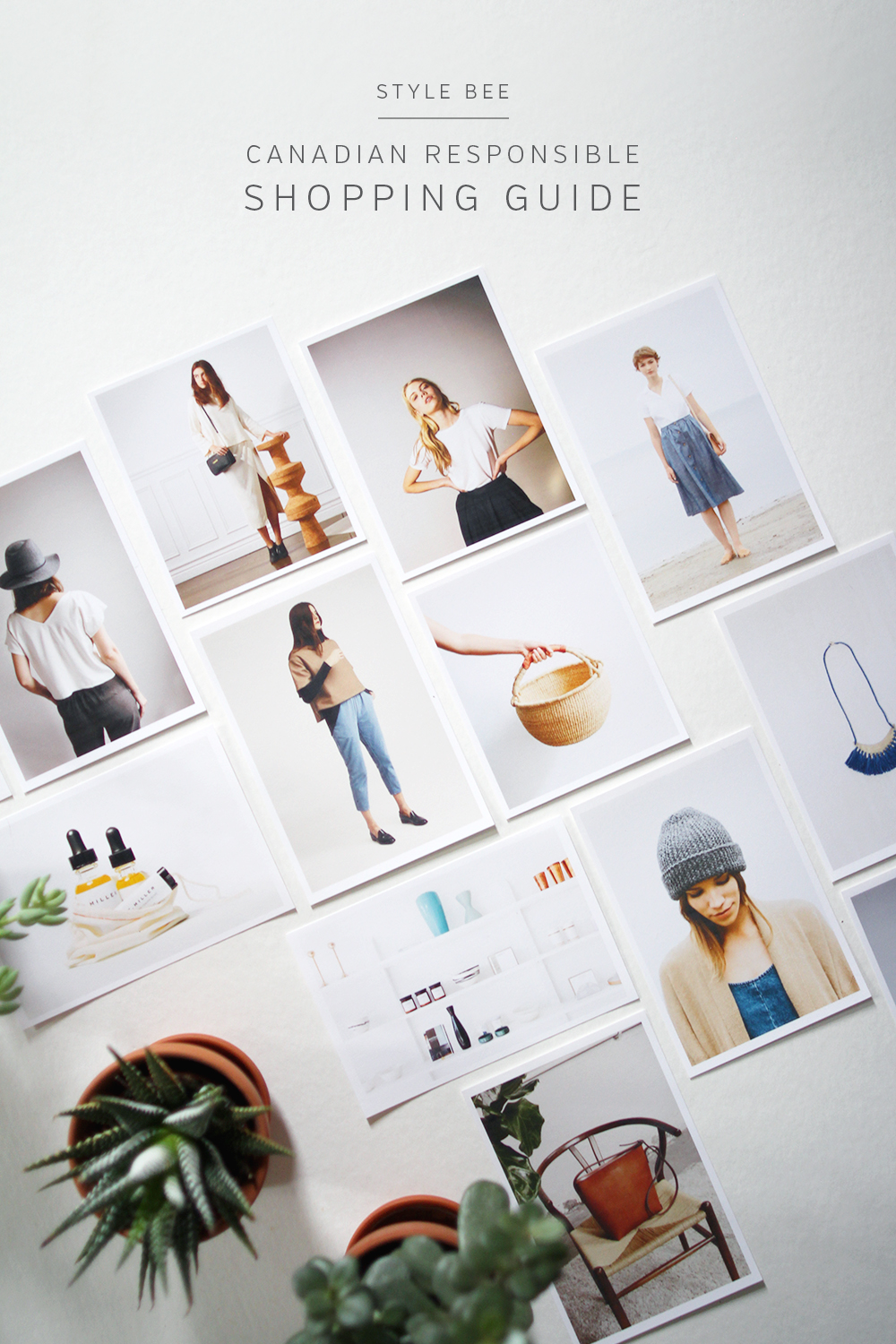 ---
HOW DID THESE BRANDS MAKE THE LIST?
I focused on brands that are making their products in Canada with a careful selection of some that are producing elsewhere but based locally. I have either personally shopped from them or hope to one day. They all have a relatively minimal, elegant and timeless aesthetic, which as you know by now is 100% my jam.
For all the independent clothing and accessories lines I've included a short note about the collection, my favourite piece and the general price point ($ = $100 or less | $$ = $150-$350 | $$$ = $350 +). For Skincare, Homewares and Shops I've simply linked to the site and mentioned why it's worth a look.
I've kept this list focused on womenswear but made note when menswear is also available. I opted to omit most 'local' boutiques across the country that despite looking great don't offer online shopping. For the time being, I left out children's clothing because that's a whole other ball game and frankly way off my radar at the moment.
---
NOT IN CANADA? 
No problem! As far as I can tell alllmost these shops and designers ship internationally.
---
STYLE BEE CANADIAN SHOPPING GUIDE
---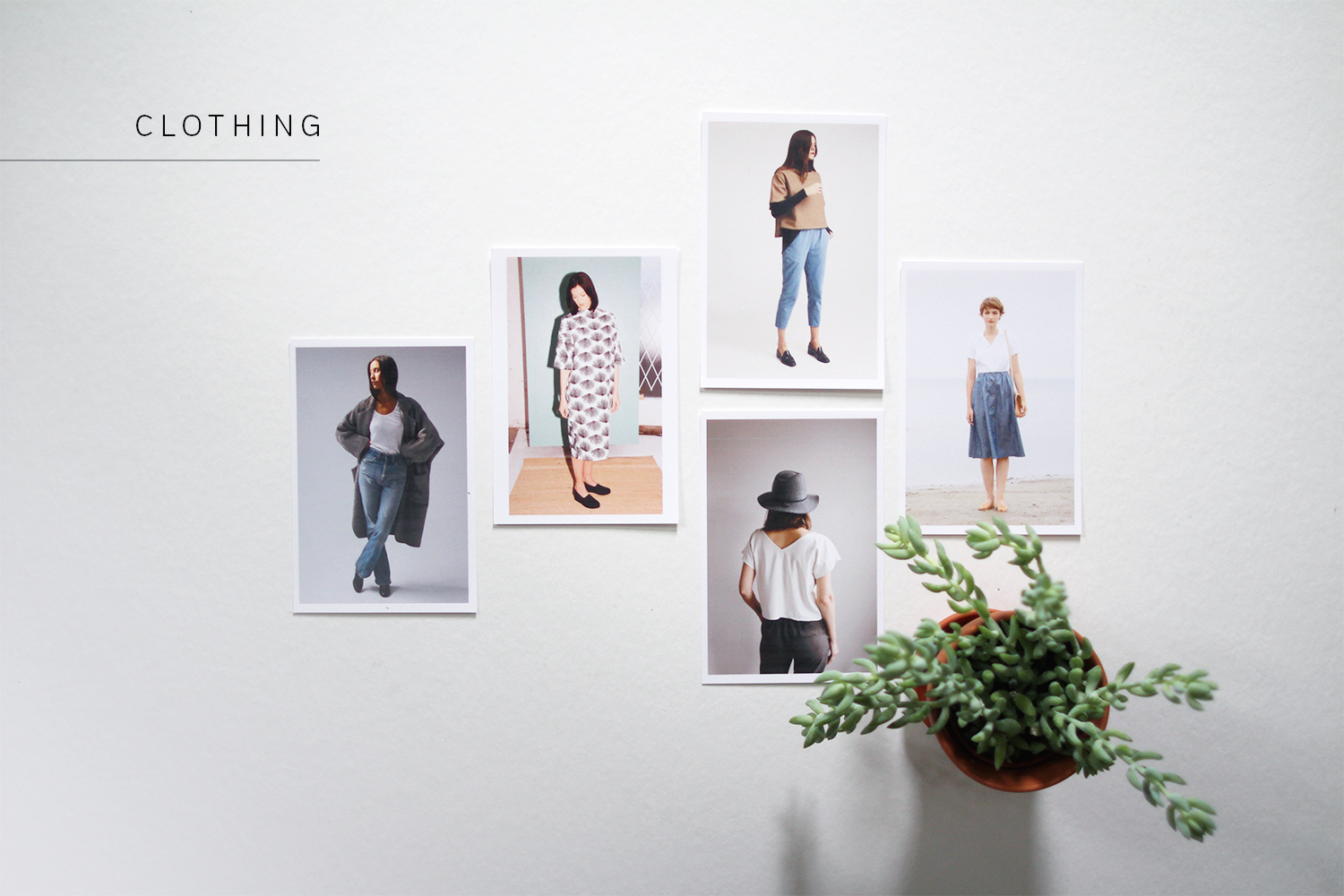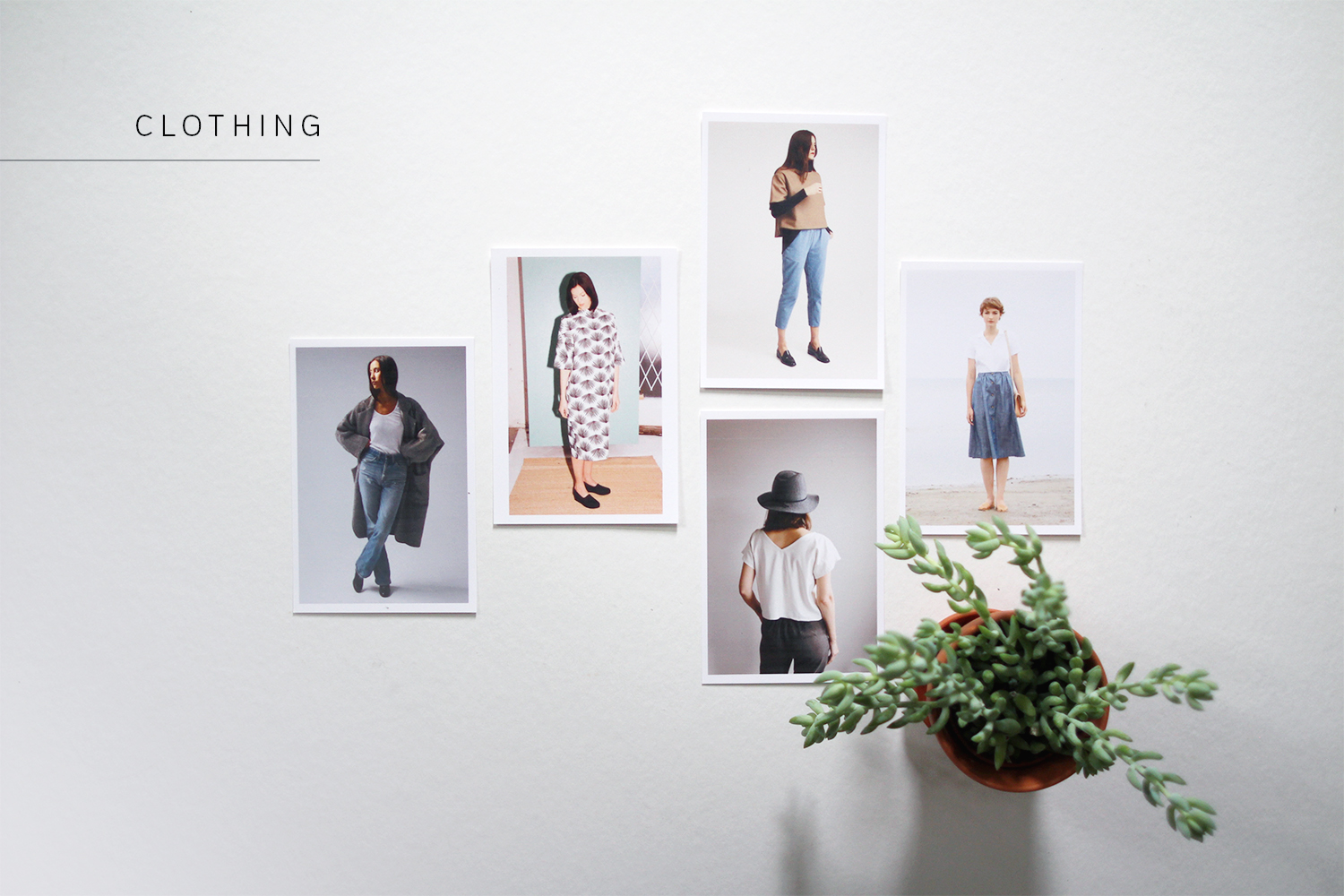 ---
CLOTHING
(In alphabetical order)
---

---
ACCESSORIES
(In alphabetical order)
OPELLE | Bags | There is no secret that I LOVE Opelle. I'll be sharing my new Meena bag soon and spoiler alert, it's perfect! | $$ |
MICHELLE ROSS | Jewelry | In case you missed it I shared a quick interview Michelle and a few amazing pieces from the new GAIA collection in Monday's post. | $$ |
HENDRIK LOU | Handknit Accessories + Clothing | I am seriously obsessed with this sweater and this bag. | $$ |
BIKO | Jewelry | This line has been a favourite of mine since long before I started blogging. The FW16 collection just hit the shop and it's SO GOOD. | $$ |
EMMY TRINH | Jewelry | I've had the pleasure of adding a few of Emmy's pieces to my collection and they're instant favourites. The constellation trio necklace is a personal fave. | $$ |
CADETTE | Jewelry | Gorgeous (and affordable!) line of minimal jewelry in unexpected geometric shapes. | $ |
BOOKHOU | Bags | A crowd favourite for block printing and functionality. | $$ |
ATTIC | Jewelry | LOVE this line so much it's silly. In fact, my engagement ring was designed and created by ATTIC. They make everything in a super rad Guelph-based studio and use ethically sourced gems and recycled gold. The cigar ring is everything. | $$$ |
GOOD NIGHT DAY | Handknit Accessories + Clothing | So many good beanie and chunky scarf options! | $$ |
ELEVEN THIRTY | Bags | This cult favourite collection is made in Toronto and the hides and materials they source are just amazing. | $$ |
FORESTIERE | Jewelry | I absolutely swoon over this jewelry collection. The natural colours, stunning textures and unique shapes are such a dream. | $$ |
BARE KNITWEAR | Accessories (Responsibly Made in Peru) | This brand is amazing for so many reasons. Stunning sustainable materials, ethical production, minimal design combined in a super wearable way. I can't wait to wear my classic beanie again soon! | $$ |
HART & STONE | Jewelry | $ | FW16 Collection arriving soon.
ERIN TEMPLETON | Bags | Total cult favourite (for good reason!) and definitely worth checking out! | $$ |
POPPY BARLEY | Shoes (Responsibly Made in Mexico) | I love my ankle boots so much! They are ridiculously comfortable and well made. | $$ |
---

---
SKINCARE
F.MILLER SKINCARE | Favourite lip balm for sure!
WILDCRAFT | Love this line and their branding is on point.
PROVINCE APOTHECARY | Gorgeous products, packaging and fragrances.
CLEMENTINE FIELDS | Amazing sample program.
DETOX MARKET CA | Very comprehensive stock of the best all natural lines.
WELL.CA | Great option for affordable green/natural products.
TRUTH BEAUTY | Local to Guelph!
ARTIFACT | Renowned for their masques.
THE CURE APOTHECARY | Beautifully curated shop filled with all natural skincare and beauty. (Toronto local)
GRAYDON | Love this line of all natural, Canadian made (and sourced!) skincare.
BITE BEAUTY | Epic lipsticks, epic branding all made by hand in Toronto. (not 100% natural but made without: Parabens, Sulfates, Phthalates)
---

---
SHOPS
(Made in Canada + Vintage + Thoughtful Brands)
---

---
HOMEWARES
(Carrying Made in Canada + Responsible Brands)
---

---
Thanks for giving these Canadian folks a look!
I'll be continuing to update this post as new ones make the cut so check back soon for more great responsible Canadian shopping options. In the meantime, check out MADE INLAND for even more leads!
If you have any suggestions that aren't on the list please feel free to let me know in the comments. 
---
This post was not sponsored, nor is Style Bee directly affiliated with any of these brands. All opinions are my own. All images borrowed from Canadian shops.