Today we're momentarily switching gears from all things Holiday and Winter to talk a bit about wedding ideas! In case you're wondering why the heck we'd do that, well, Dave, my partner and I got engaged at the end of July and we'll be making the whole thing official next September. So that's why!
Now if you'll indulge me, here's a look at a few concepts for our nuptials next Summer!
---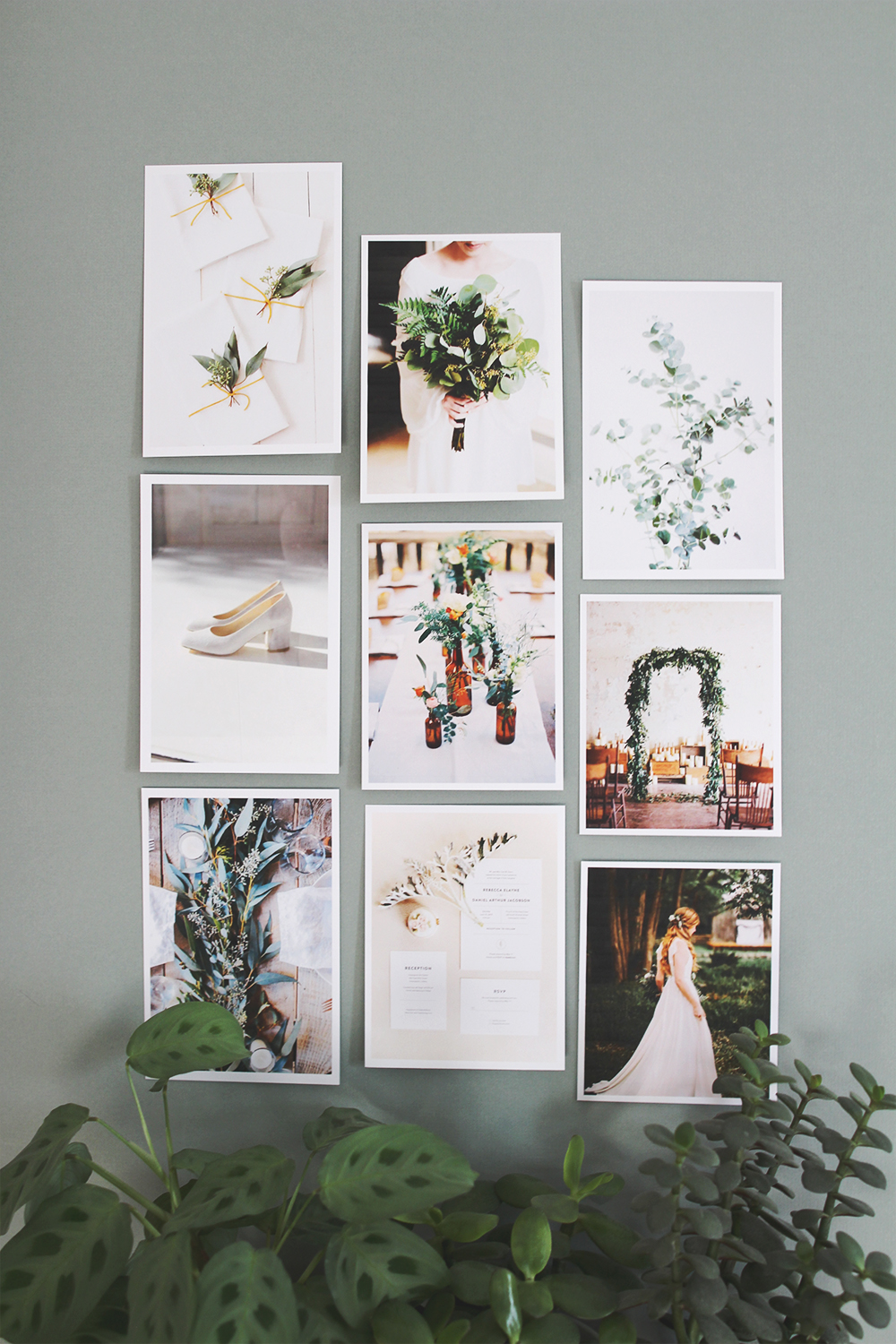 ---
RELAXED | NATURAL | INTIMATE | FRESH
These are the four words I keep coming back to when describing our wedding plans. To put things in perspective, our ceremony and reception will be held on a rural country estate, which will be very private and have a backyard wedding vibe, just on gorgeous grounds perfectly tailored to host such an event. We would have loved to have it in our own backyard, but the logistics were just getting way too complicated. So this ended up being the best of both worlds for us.
Without giving too much away I wanted to share some initial ideas I've gathered for our wedding. As I've mentioned before, I was really overwhelmed when the whole process began, but now that the balls are rolling and some decisions have been made I'm getting into it and trying to embrace the exciting creative elements to offset the stress and pressure to get everything ready.
So far I've got the dress, we've booked the venue, chosen a caterer and secured a photographer, but here's a few key elements still up in the air that I've begun to narrow down.
---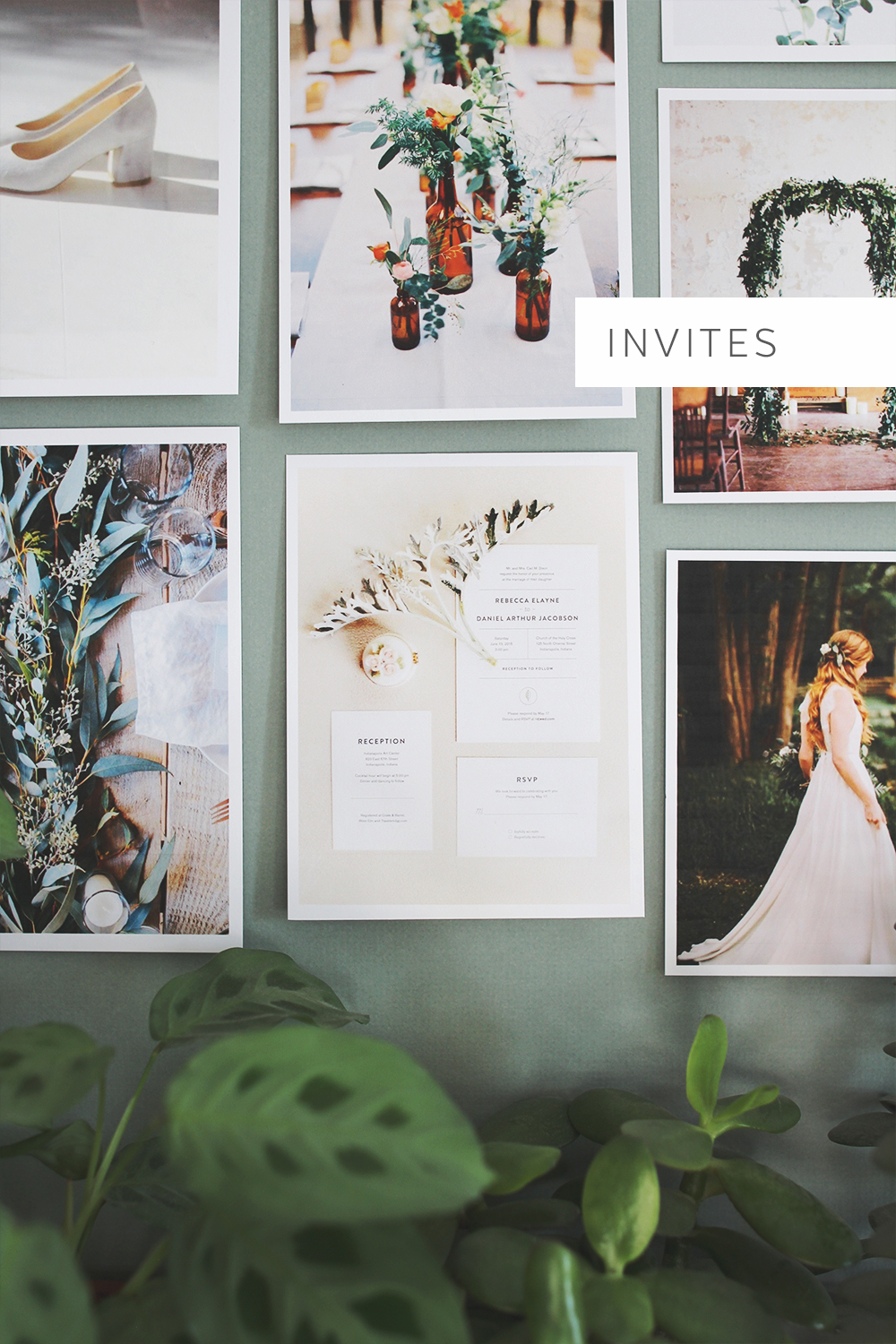 ---
INVITES
I've had the pleasure of helping some friends and family with their wedding and special event invites in the past so I've had a bit of practice designing them. For our invites I'm planning to keep it clean and simple with a basic black and white palette and let the type and space create the visual intrigue. We're planning to have them letterpress printed to add a beautiful tactile, hand made quality too.
The ideas below are a few I'm pulling from for inspiration. I really like the idea of using craft stock for the envelope, a custom return address stamp and incorporating an icon or too that can carry the graphic theme throughout other items and onto the website (we're using this theme). We'll pull from this piece to create signage, menus, itinerary and other printed pieces for the wedding day too.
---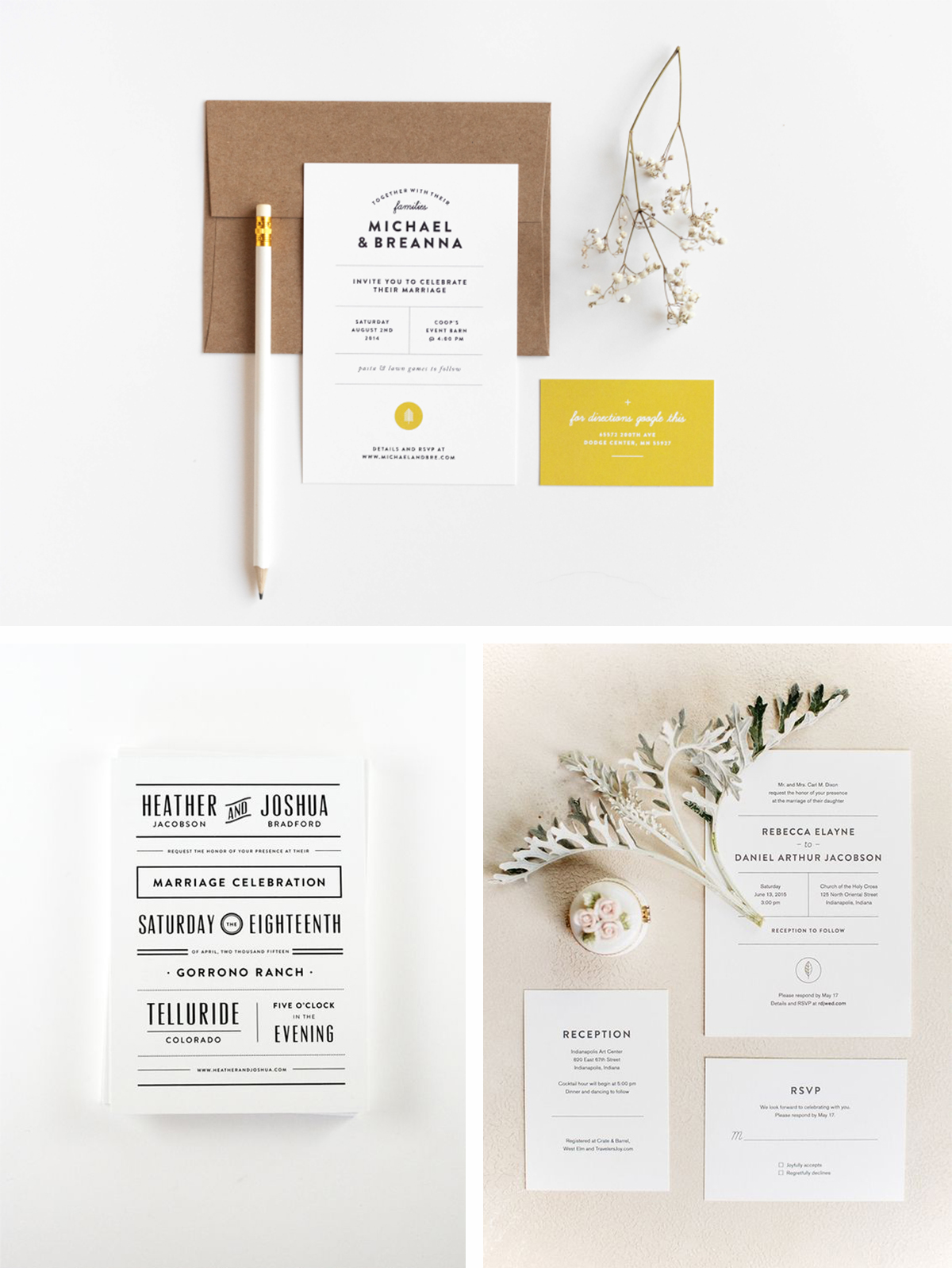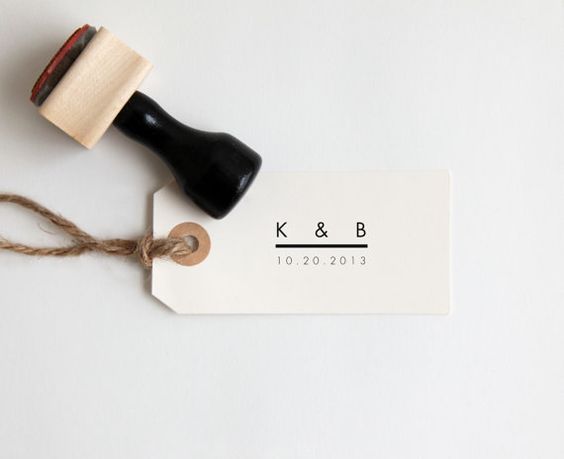 ---
---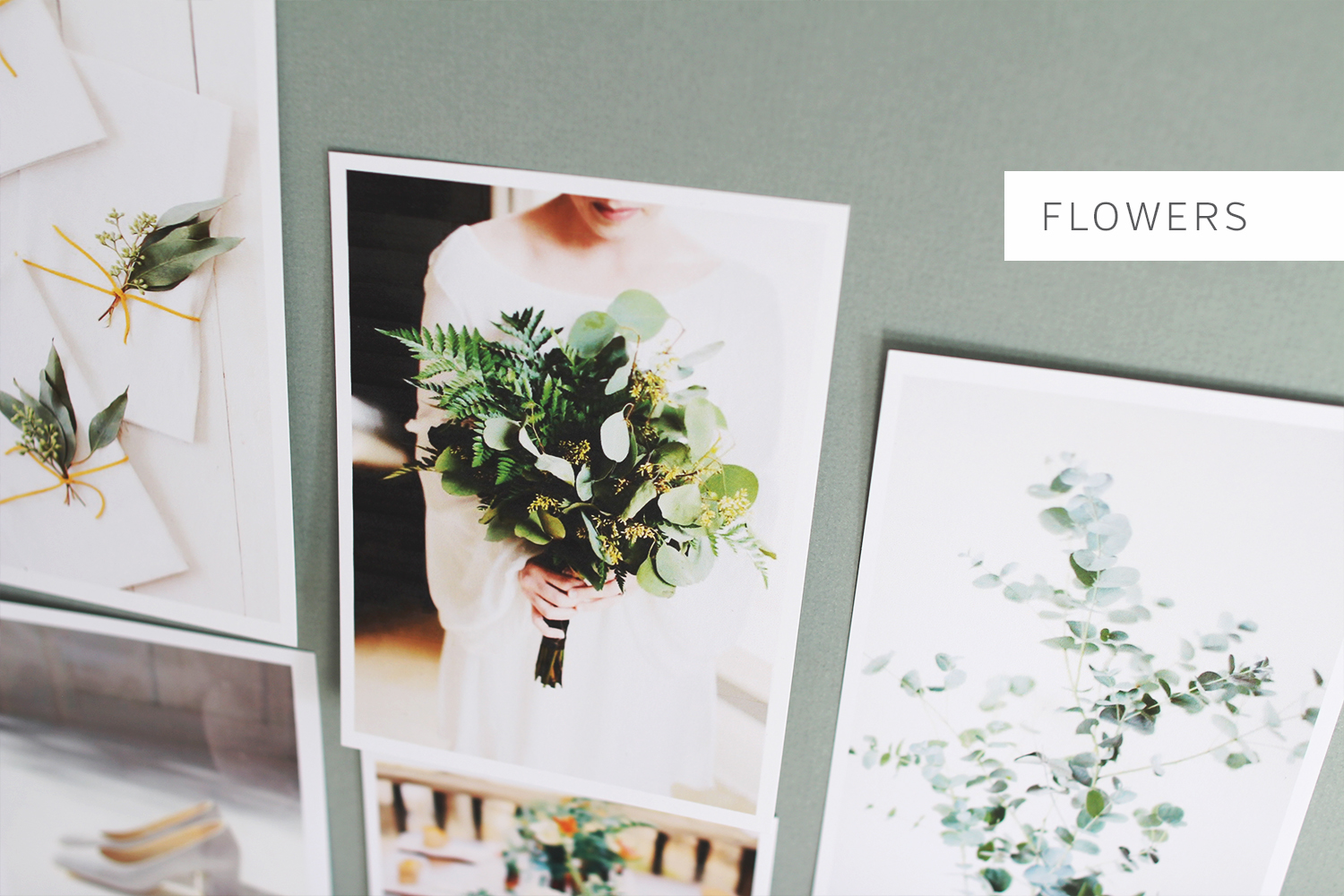 ---
FLOWERS
If you've been visiting Style Bee for long you'll probably know that I am a sucker for leafy greens and white petals. I also really love an imperfect, slightly more organic arrangement. I'm even considering an all green option like the first one on the left below. If feels very natural, relaxed and unfussy, which is what I'd love for the day to be.
---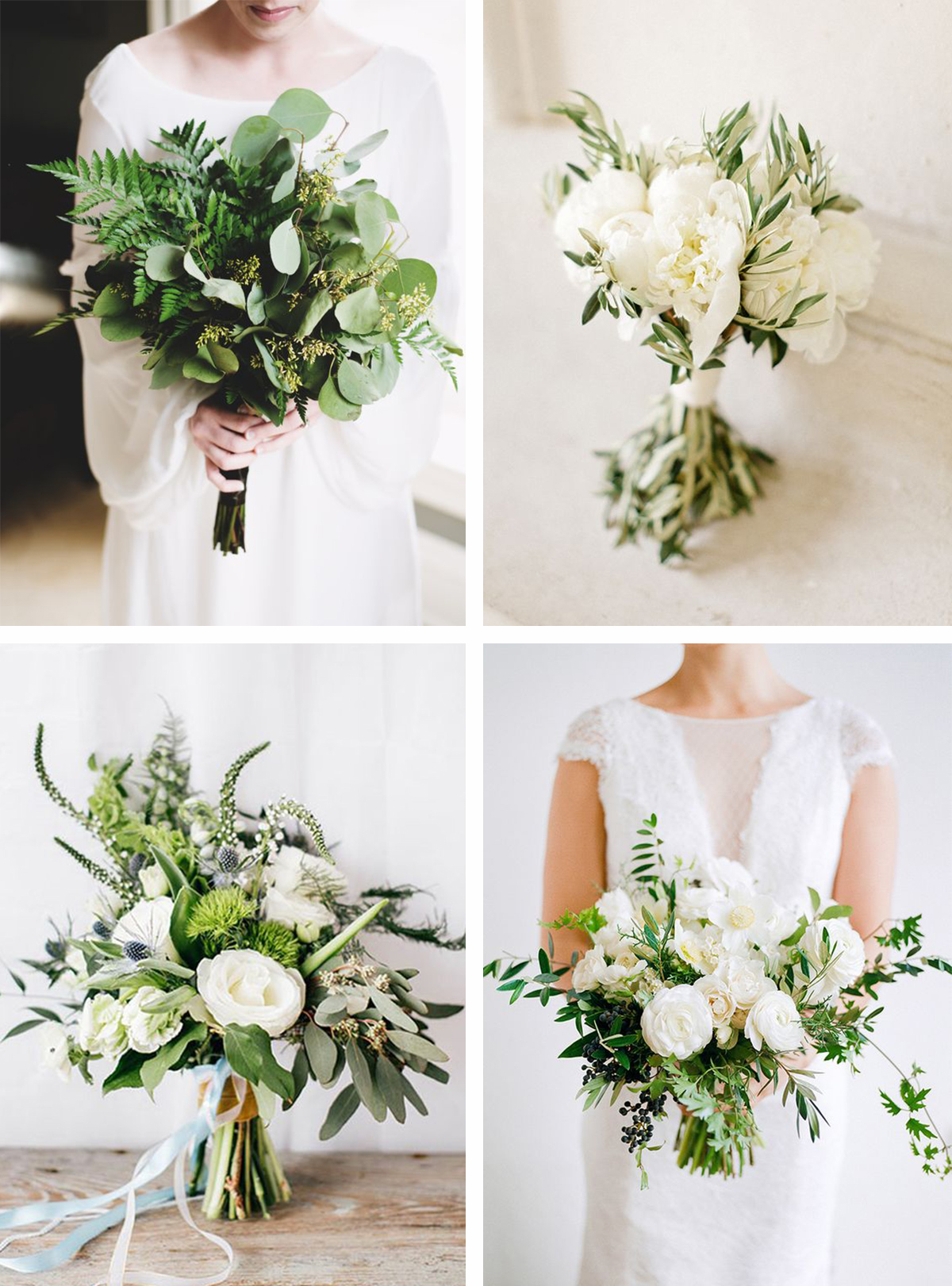 ---
---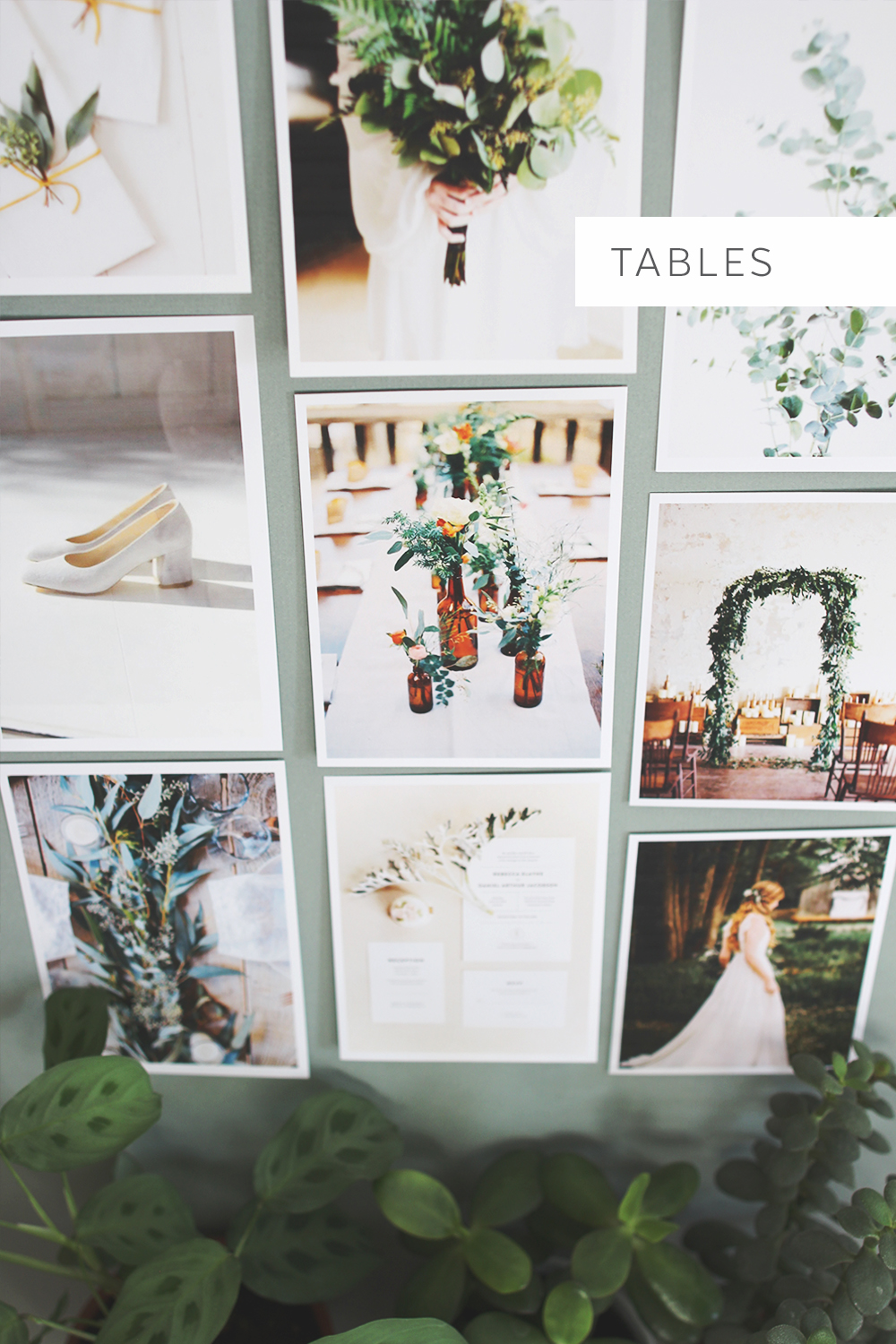 ---
TABLES
We were originally thinking all harvest tables for our reception but it started to get super expensive and we worried the dark wood might feel a bit heavier than we'd like in the space. So instead of all harvest we're thinking we'll do the head table only and let that be a focal point with either round or long tables covered in ivory/flax linens with either long boughs of eucalyptus or leafy centerpieces scattered with candles and a few amber/antique bottles with pretty flowers peeking out (like the lower left).  We love the cross-back chairs (in the lower left) for a French country feel.
---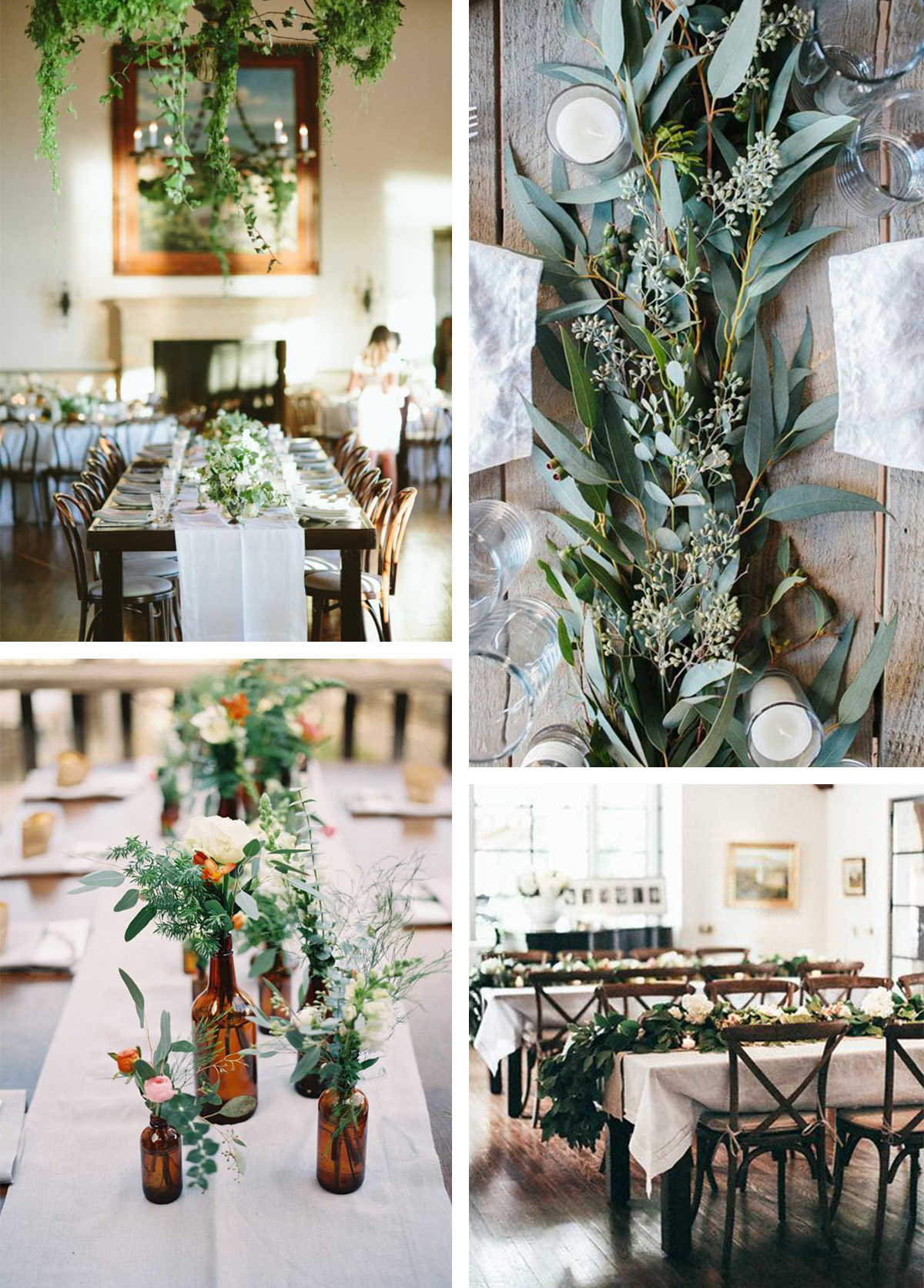 ---
---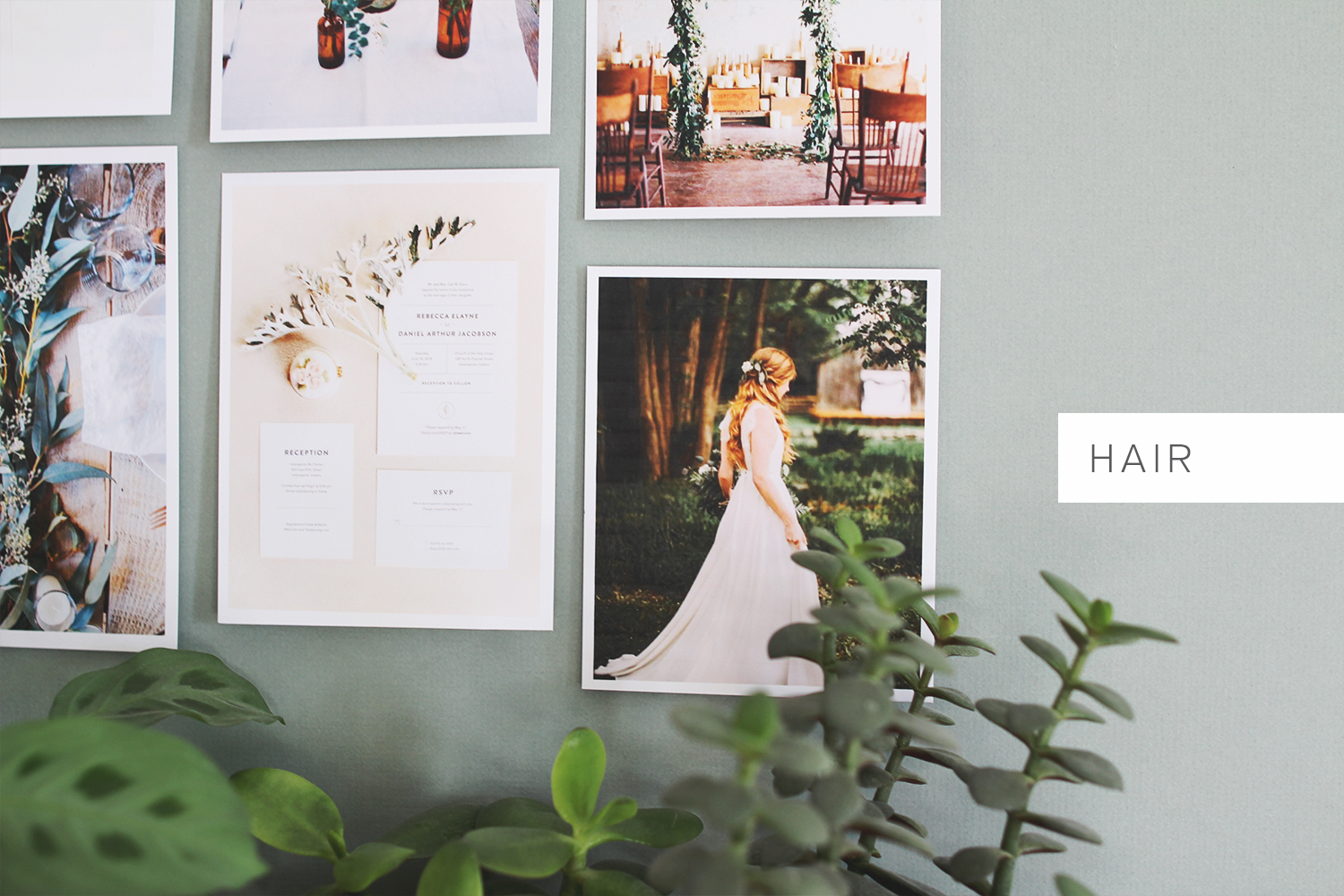 ---
HAIR
Maybe this is super lame but I really love the idea of having something fresh and leafy in my hair. I was originally thinking flower crown but that's been done to death now and it's perhaps a bit too boho for me when it comes right down to it. I figure since my dress is simple and I'm foregoing a veil a little floral touch in the hair won't be overkill. These are a few ideas I'll be showing my stylist when the time comes.
---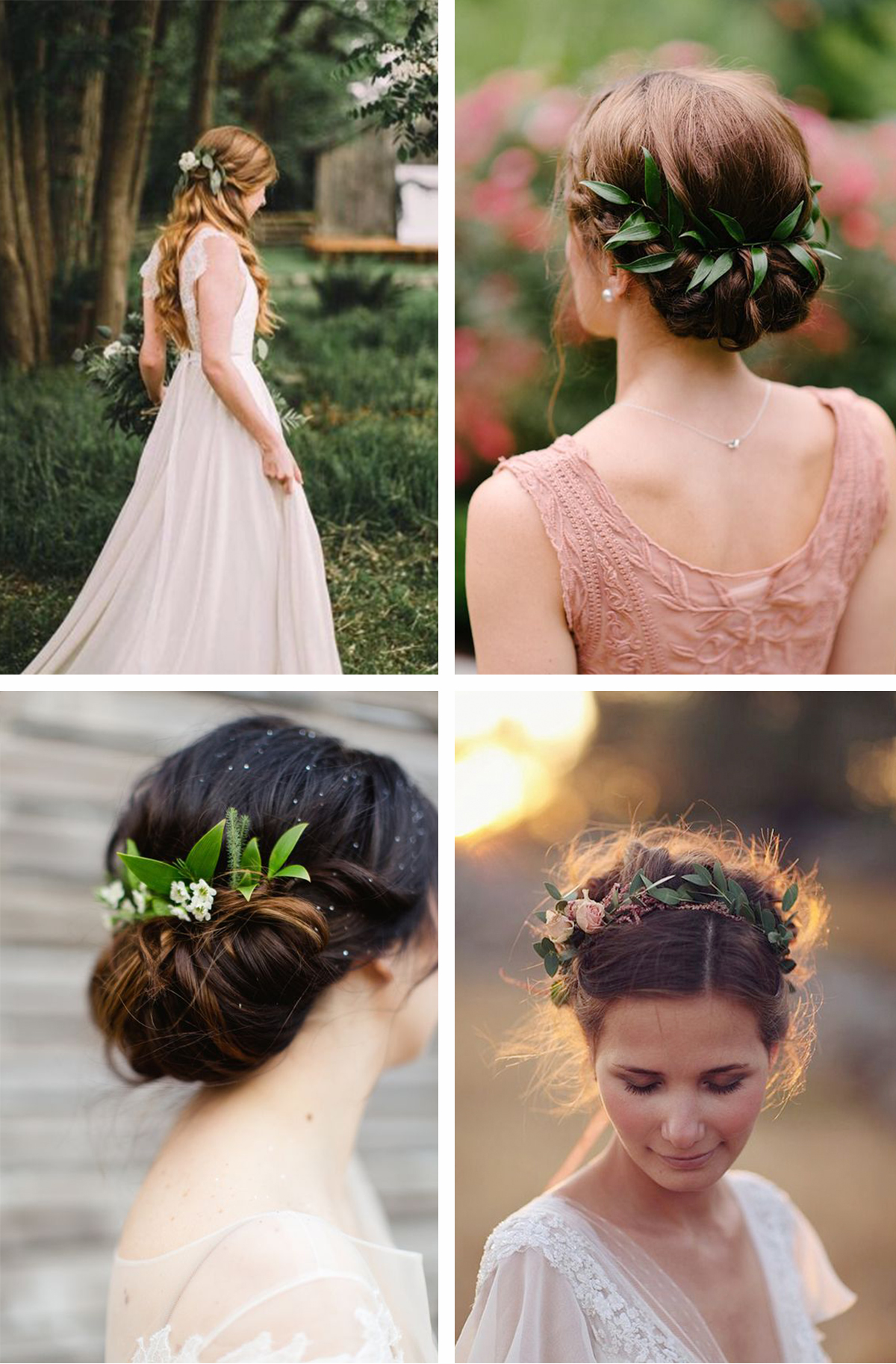 ---
---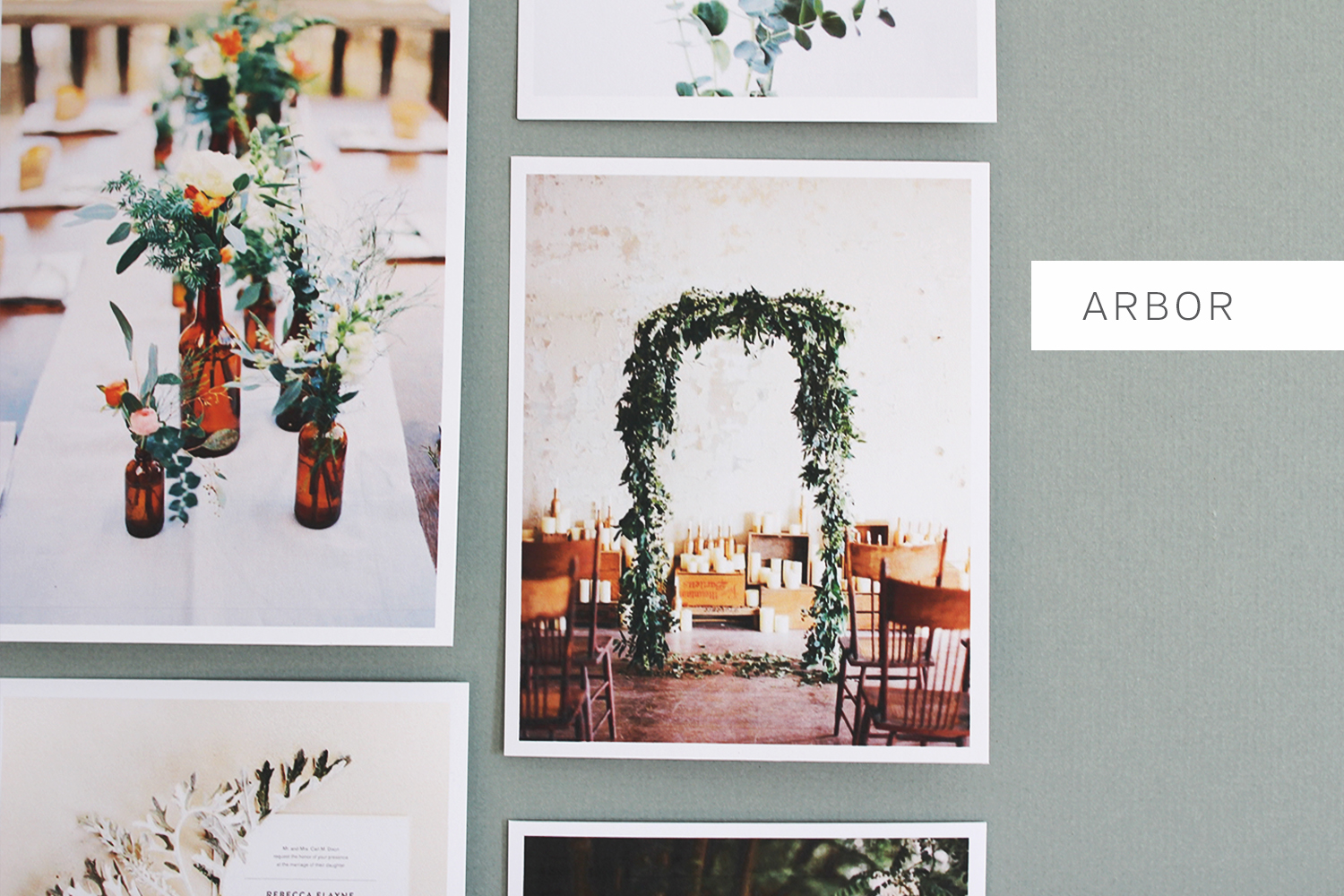 ---
ARBOR
Originally we weren't going to have a ceremony. We're not religious and it felt a bit odd. But after seeing the lovely little barn on the property we decided it would be a really nice way to start the evening. So we're going to ask a friend to officiate a very non-mushy, non-denominational ceremony that's short and sweet.
That said, we want this part of the day to set the tone for the whole event. So, guess what!? I'm thinking big green boughs for the arbor and maybe some pretty eucalyptus wreaths for the wall behind and pretty candles, string lights and more greenery for the isle and to cover a couple of pillars in the barn. We can then use those decorations on the reception tent later on in the evening and guests can take home a wreath if they're interested too.
I'm meeting with my florist tomorrow so this could all go up in smoke, but I think she'll agree it's totally doable!
---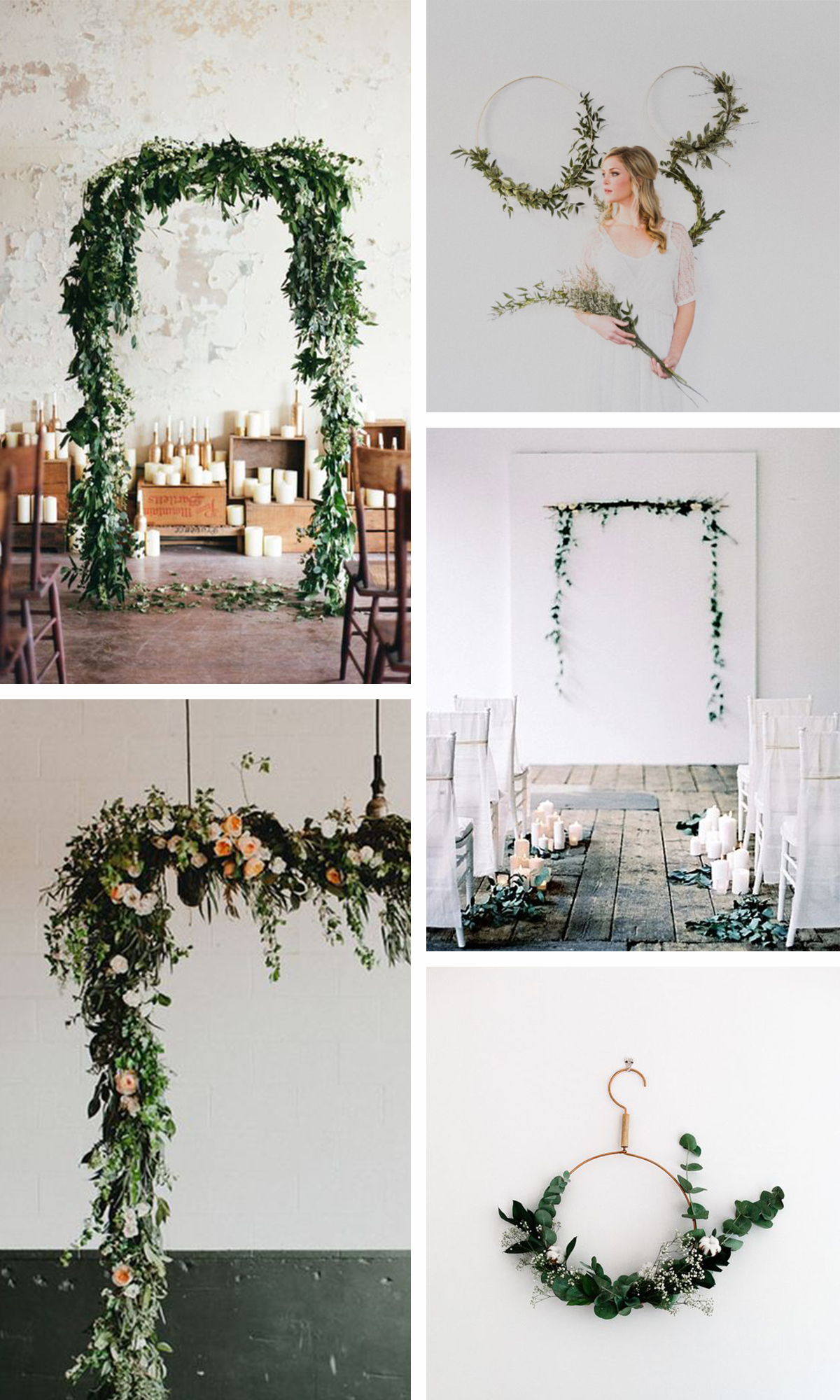 ---
---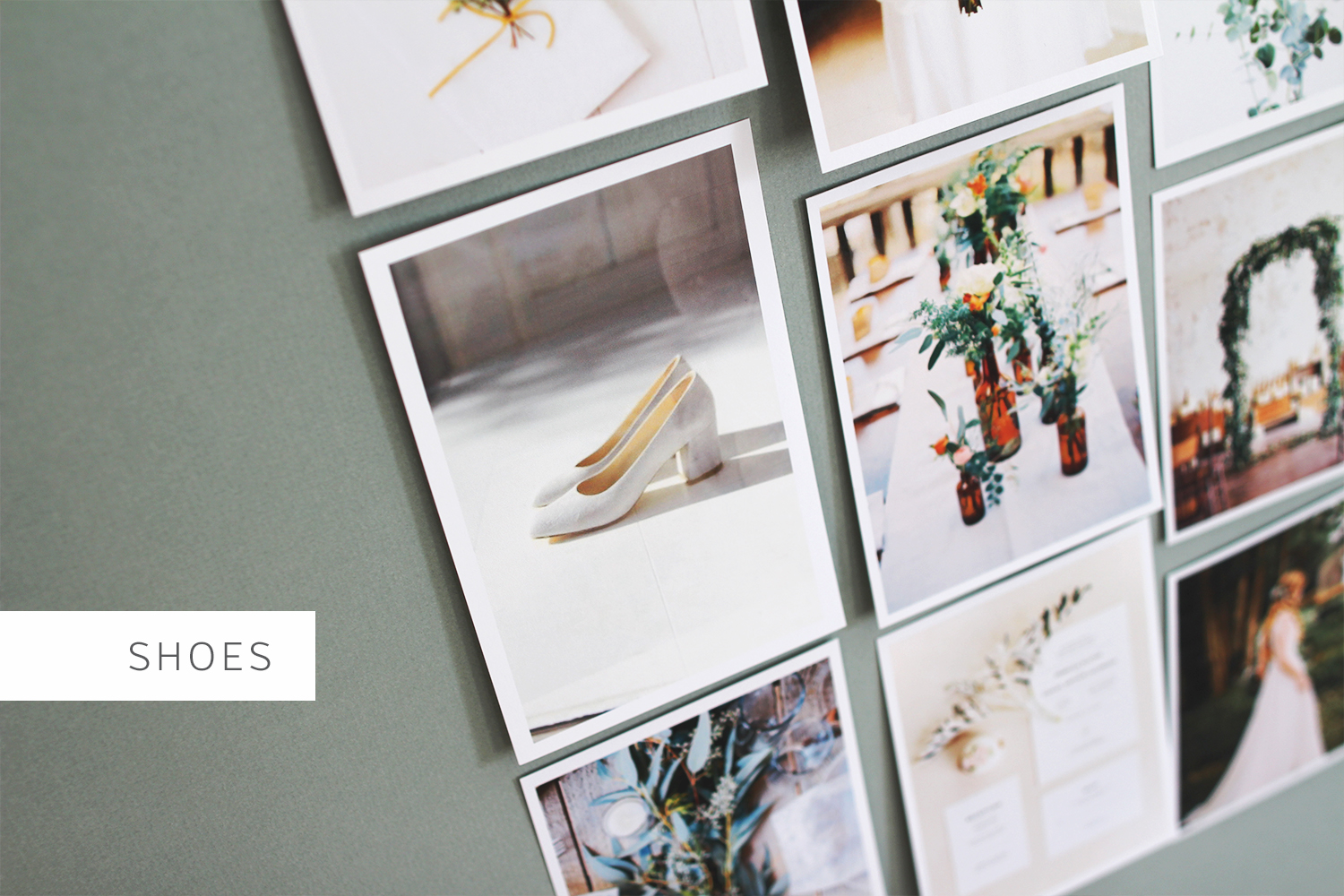 ---
SHOES
When we got engaged in July the first thing I started thinking about was my wedding shoes. Not the venue, not the dress, nope, the shoes. I'm a recovering (occasionally regressing) shoe addict so I wasn't at all surprised by my train of thought. I immediately thought, YES! I finally have a good reason to snag some light coloured MNZs or even add a new pair of RCs to my growing collection. Now I'm just holding my breath until the spring collections launch and I can make my move.
The must-haves for my wedding footwear are:
Height + Comfort – I want a heel of some kind but it's got to be a block heel (for both the comfort and grass factor).
Stay Put – I love all the gorgeous MNZ mules but I need a shoes that's going to stay on my foot for sure. This means either an ankle strap or a pump style.
Rewearable – I MUST be able to wear them again so I'm steering away from anything too bridal or fussy and opting for a timeless shape/colour that will work in lots of other scenarios.
---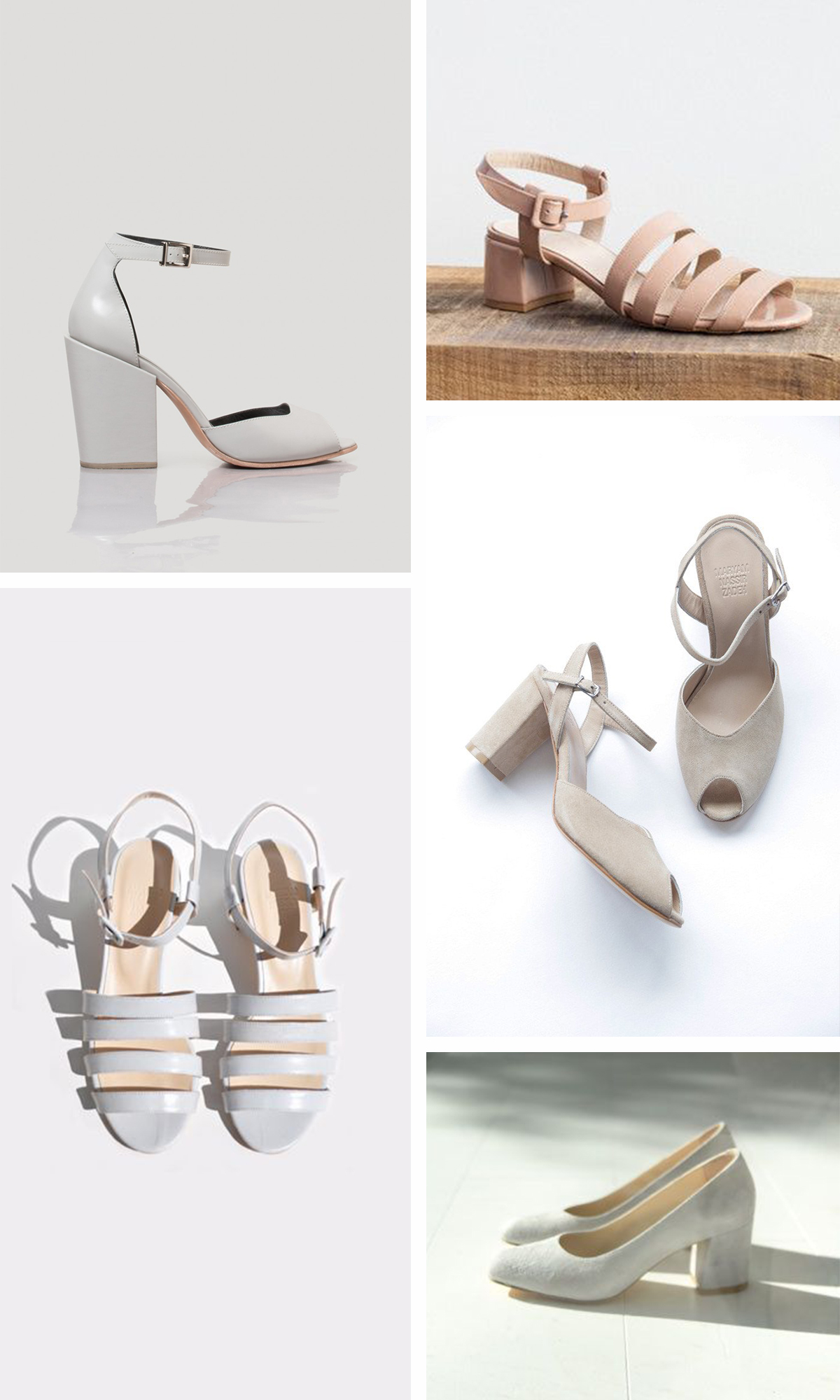 ---
Sources: 1 | All others by Maryam Nassir Zadeh
---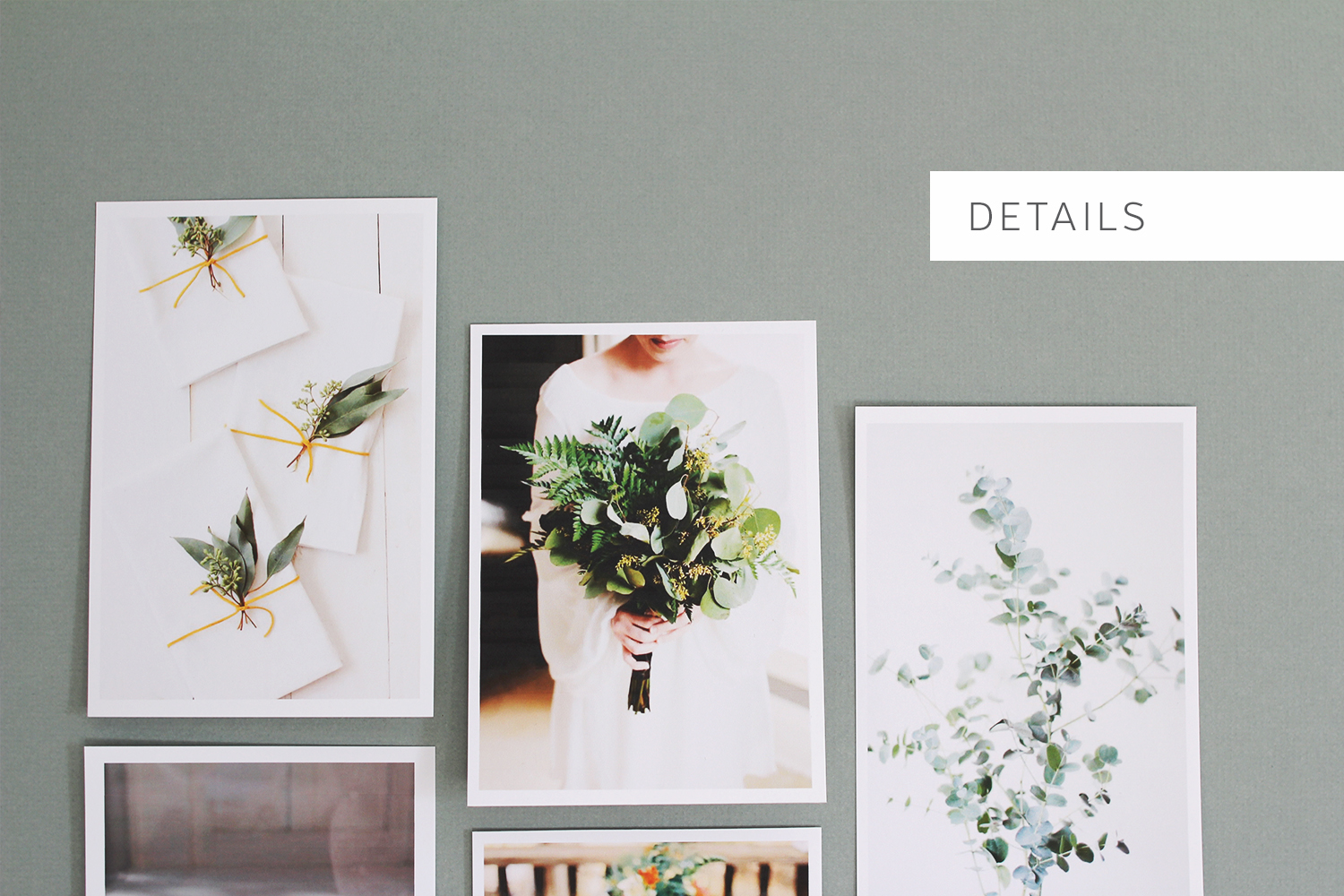 ---
DETAILS
OK, so this is a pretty broad category but it's an important one nonetheless. It's also super fun to think up unique and easy ways to make little details special. Things like adding a little leaf bunch and a soft string to the napkins or a sprig of rosemary to the menus make my perfectionist heart sing. I've even started brainstorming boutonnieres and corsages for the wedding party and family members.
Oh and the guest favours are something we've been contemplating too. I've always loved the idea of giving something living like a seedling or succulent but we think we've got something even better in mind. We'll just have to see how busy our bees are over the next Spring and Summer season 😉
---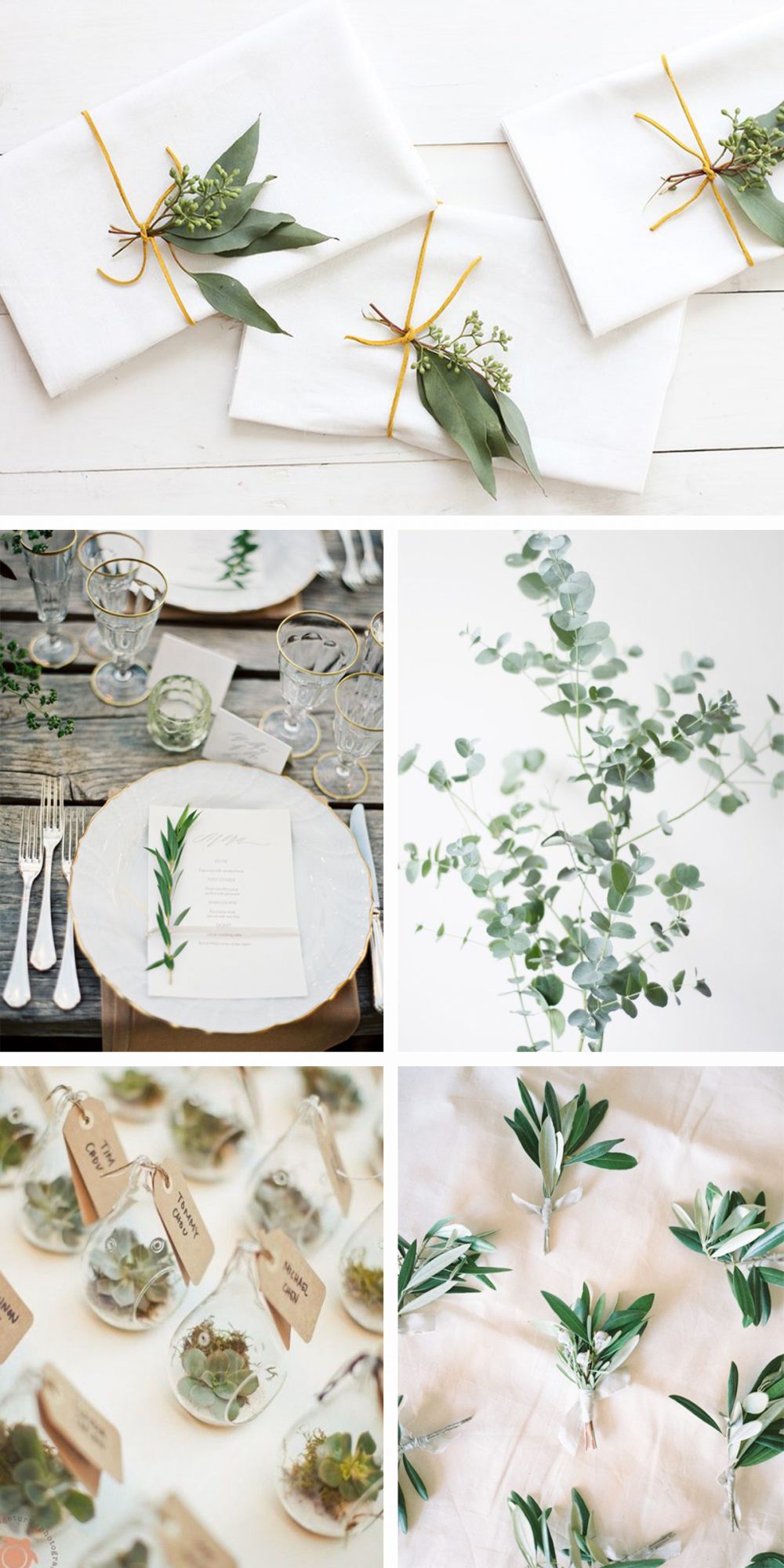 ---
---
That about sums up my ideas and plans for our wedding at the moment. If weddings aren't your thing don't worry this isn't going to be a frequent topic here on the blog. I was just feeling inspired and thought it might be worthwhile to share some of what we're up to incase anyone else is in the planning phase too.
---
Now I'm hoping a few of you married ladies might be willing to impart a bit of wisdom unto me!
Any tips you'd care to share on prepping for the big day?
Anything you wish you'd thought of or realized that you didn't need?
ANY INSIGHTS ARE MUCH APPRECIATED!
---
This post is not sponsored and does not contains affiliate links. All opinions are always my own.