This is going to be the last new outfit post of the year. There are still a few great posts coming up, including my 2016 Closet Mission Conclusions and The Best of 2016, but this will be the final look I share before taking a short Winter break. I decided not to overthink it and just shoot something I was planning to wear already and as it turns out this is one of my favourite looks to date! It truly embodies my current style definition and is a perfect lead-in look for 2017.
---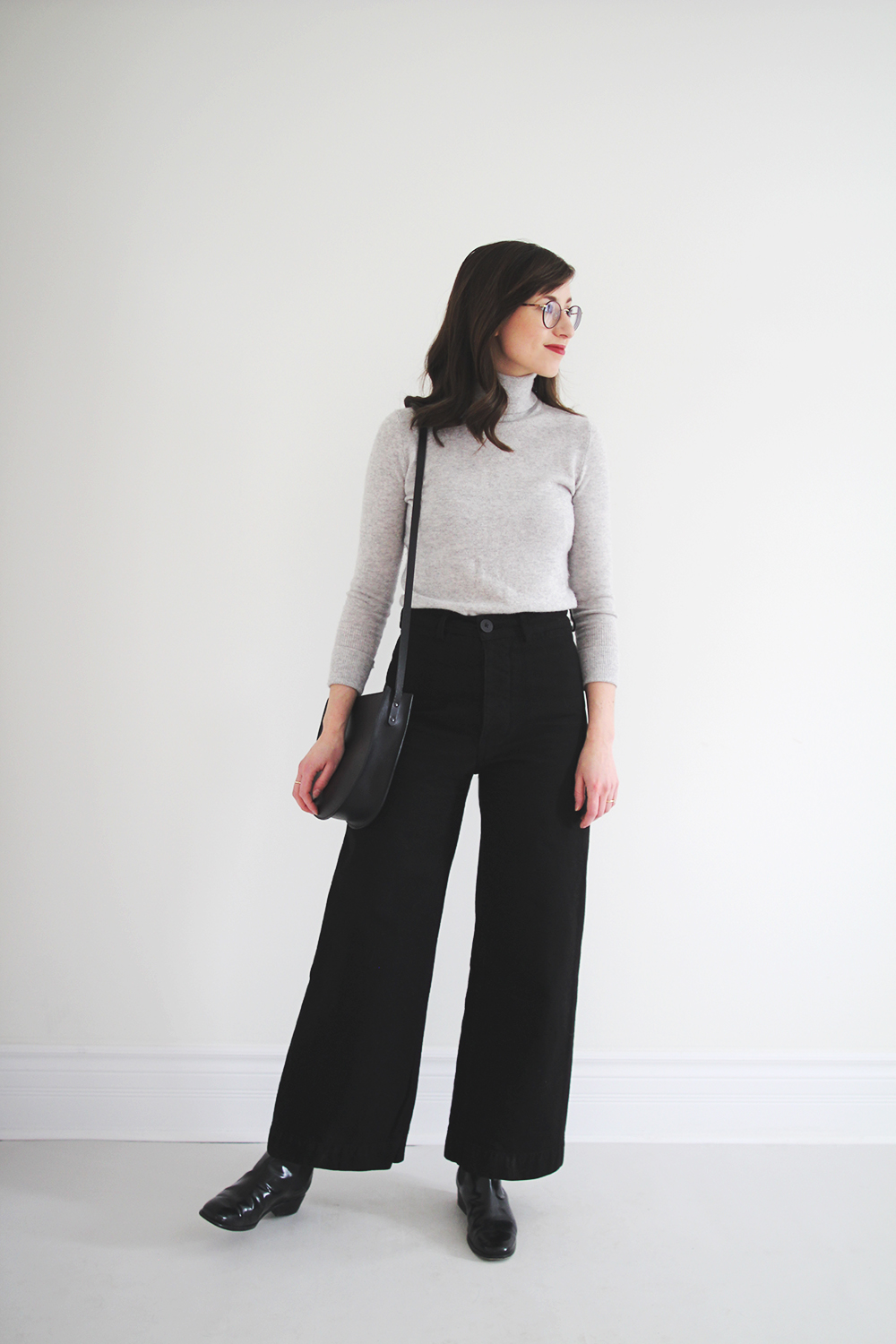 ---
Instead of going into outfit details today, I wanted to address a few ways I'm approaching personal style for 2017 and some simple steps that you can take if you're interested in defining or further developing your style. The best part is they're quick, easy and totally free so no worries if the purse strings are a little tight right now!
The steps are as follows:
Define your current style + where it's headed
Streamline your influences
Make note of your favourite 2016 style moments
Pick out a few style muses to pull ideas from
Acknowledge a few pieces you felt were missing this year
---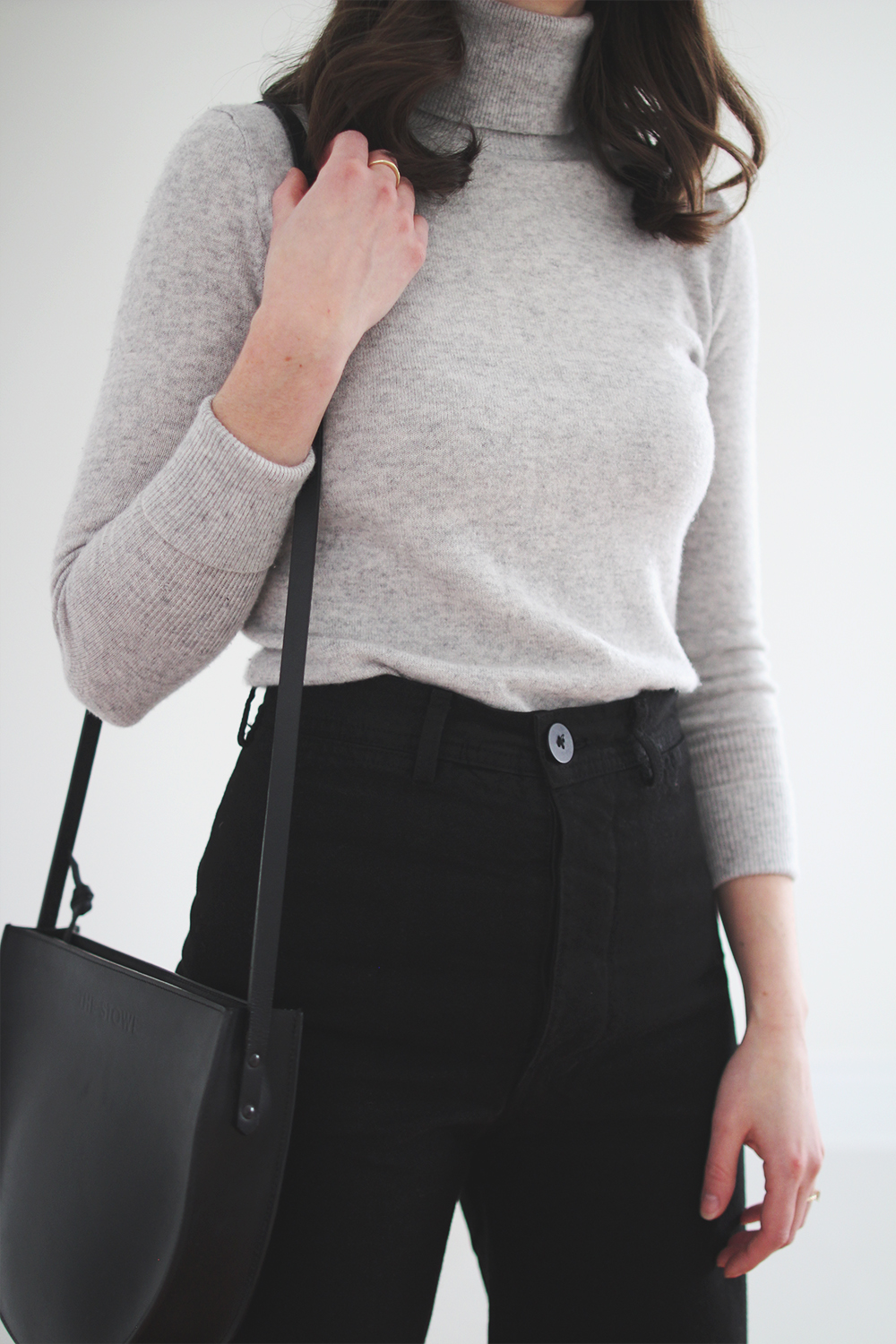 ---
1 | DEFINE YOUR CURRENT STYLE
For me, the single most beneficial exercise in developing a clear sense of my personal style was to sit down for a few minutes and actually put it into words. A lot of people avoid this step for various reasons such as: the fact they don't really like their style, they don't think they can define it, they don't want to feel restricted or they're just not convinced that it even matters. But it's actually so liberating and such a constructive step towards establishing a personal style you love.
I've developed a super simple 5 Step Process that you can use to define your style right now! 
---
MY CURRENT STYLE DEFINITION IS: CONSIDERED CLEAN VERSATILE
---
NOW DECIDE WHERE YOUR STYLE IS HEADED
If you're content with your style definition, awesome! If not, no worries, this is where you get to make some changes. Try swapping out one or two words that you'd like to be able to apply to your style instead. I'm quite content with my style but I might revise it to something like: CONSIDERED | VERSATILE | UNIQUE
I'd like to move more towards a look that's a bit more distinctive and take a few more risks with my choices rather than playing it safe and simple which is what 'CLEAN' implies to me.
So give your words a little switcheroo and see what you come up with. After all, nothing is set in stone, it's just fashion and it should be fun!
---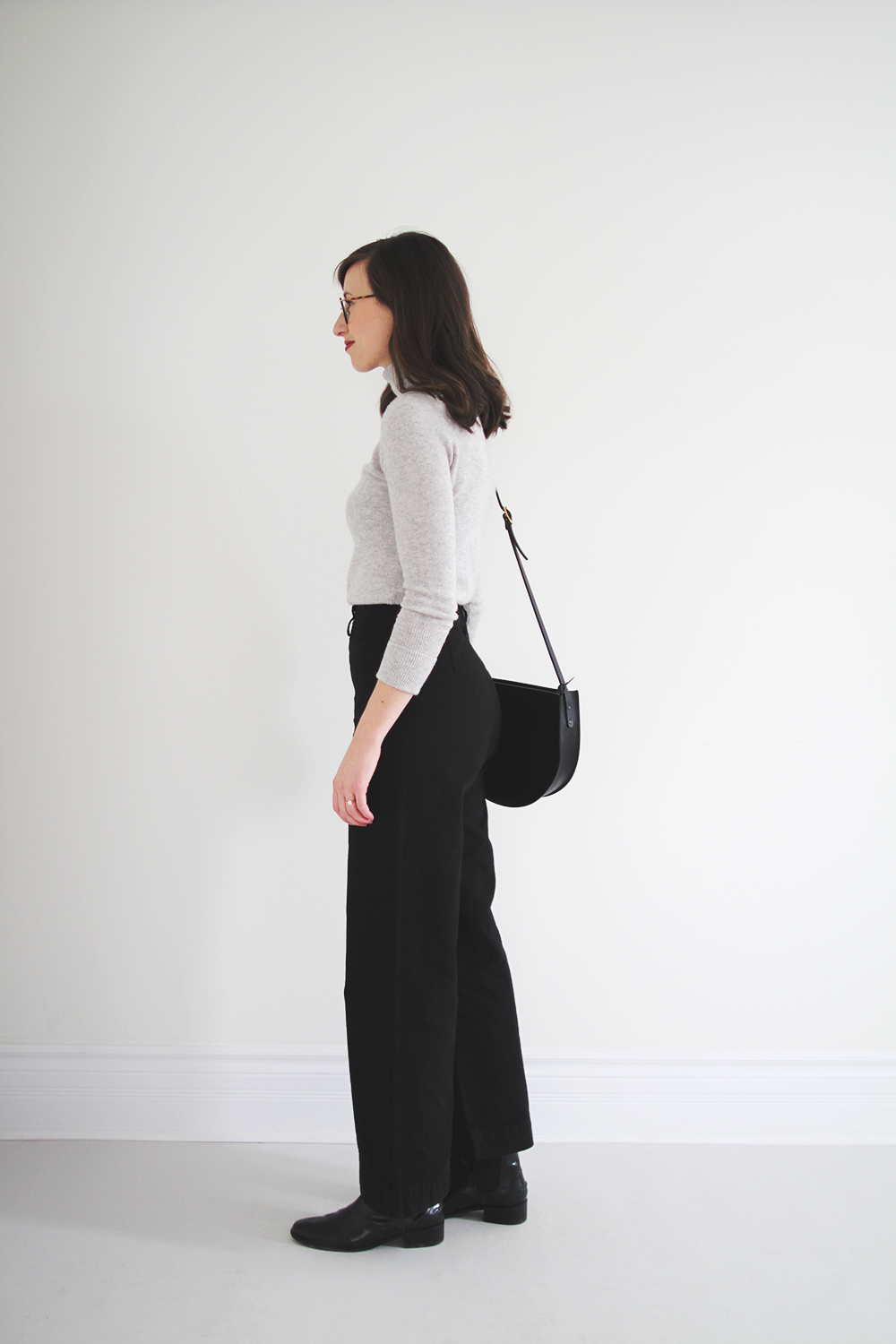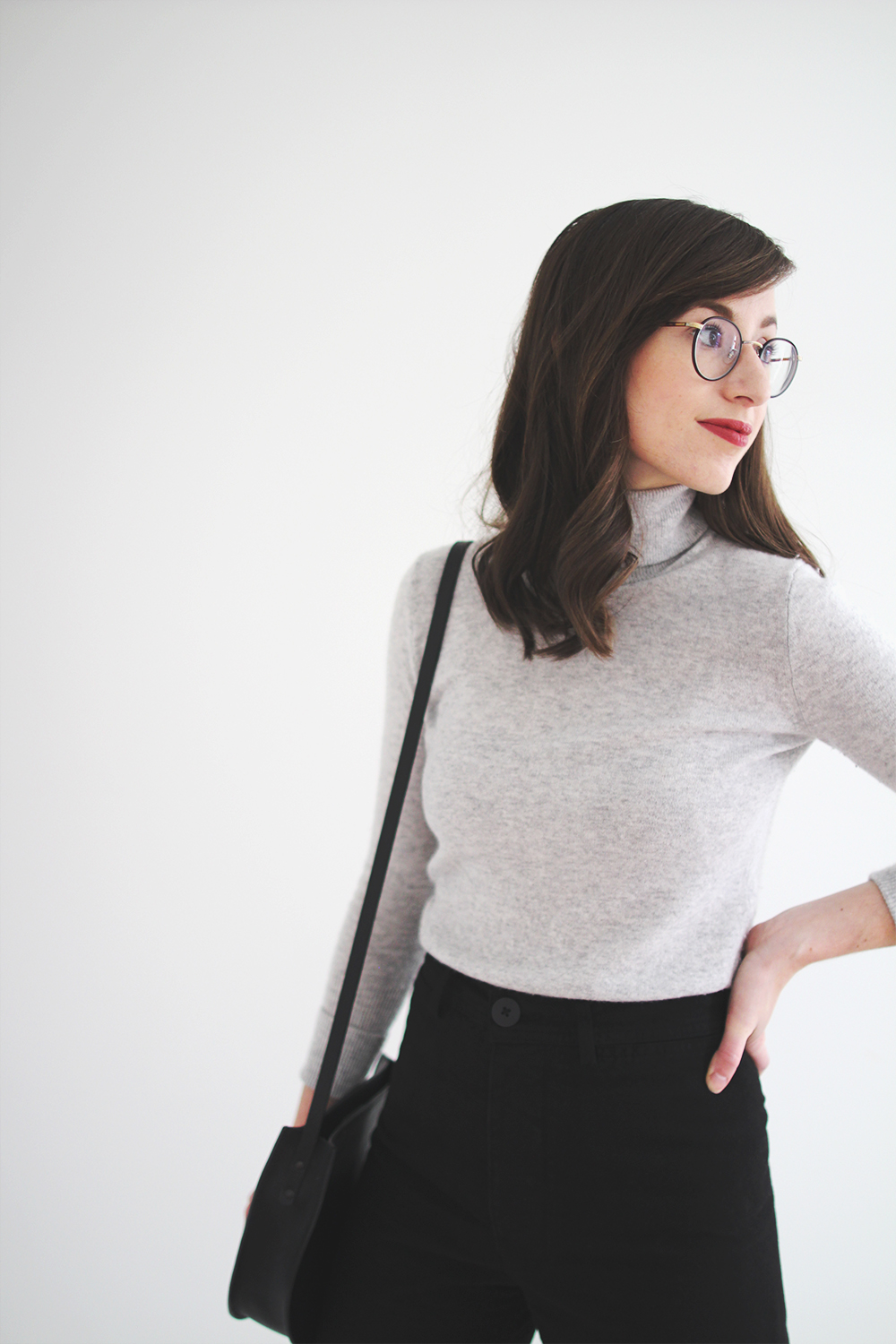 ---
2 | STREAMLINE YOUR INFLUENCES
This is another critical step in moving towards a clearer sense of style and eliminating sources that can sometimes confuse and hinder your progress. Do this simply by:
UNSUBSCRIBING + UNFOLLOWING newsletters, magazines, newsfeeds and anything else that you feel is muddling your sense of style.
I think we sometimes forget (at least I have) that we're largely in control of our influences. Whether it's blogs we follow, Instagram feeds we scroll through, publications we get in the mail or newsletters from shops and brands, we have chosen to let them influence us. Just as easily, we can choose not to.
For me this has meant unsubscribing from lots of shops, blogs, fashion news outlets and other sites of the like that I may have connected with at one point but no longer feel aesthetically aligned with. I've also unfollowed a lot of fashion bloggers I was following because they were popular, even though their style didn't resonate with me anymore. It's quite surprising how much this type of influence edit helps and how it clears the path for your own ideas and vision, rather than constantly feeling like you're being pulled in conflicting directions.
---
---
3 | MAKE NOTE OF YOUR MOST STYLISH MOMENTS THIS YEAR
When did you feel like the best version of yourself? What were you wearing? What was your mindset? Make a mental note, or better yet a real note, about these outfits. It might seem indulgent or frivolous to do that but it's an excellent resource to have the next time you're feeling like you have nothing to wear or you're tempted to shop.
Think about the silhouettes you feel best in. Is it fitted tops and relaxed bottoms? Maybe you're loving vintage jeans and button downs or skinny jeans, fitted shirts and boyfriend blazers. Were there any pieces you added and were surprised by?
I'll be tallying up my top 10 looks from the year and my most worn items on Wednesday so stay tuned for that one!
---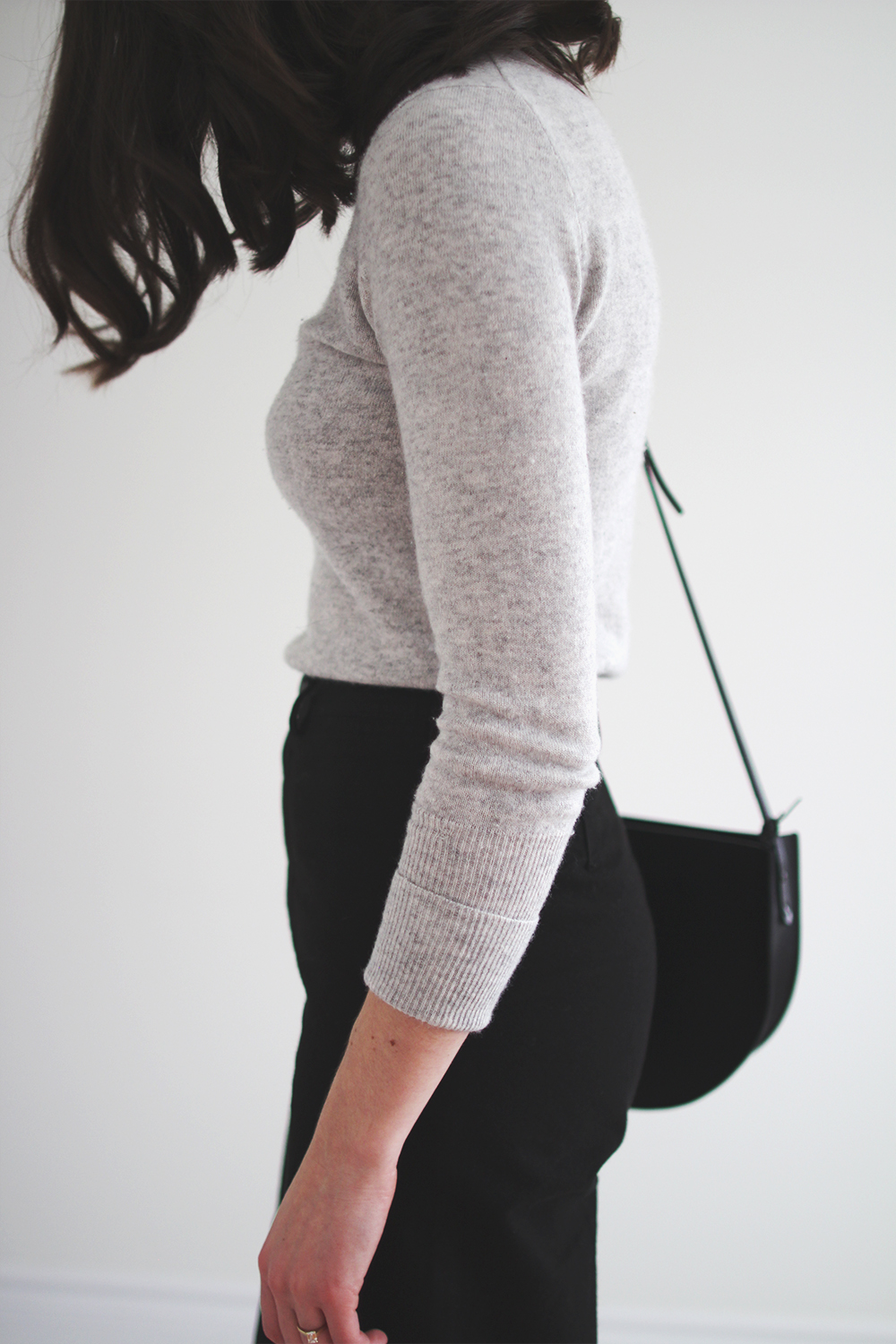 ---
4 | PICK A FEW STYLE MUSES TO WATCH
It's easy to let comparisons get the best of you or feel pangs of envy when you see someone with your dream closet or living a lifestyle you'd love to have yourself. Instead of letting this get you down treat their influence as a tool that you can use. Like OK, she looks like a million bucks in every post, but why? Is it the way she pairs shapes and colours? Is it that one bag or pair of shoes she wears a lot that tie it all together? Maybe she just has a killer hair cut. Try to dissect the styles of those you admire and use their tricks to your own advantage.
A couple of my style muses are:
Haley is the Creative Director of Marais USA a super rad shoe line, so she has an endless selection of perfect footwear. But she rocks some seriously amazing looks that are by no means out of reach. Think vintage denim, classic button downs, high-waisted pants, retro vibes, a-line skirts and monochrome separates. All entirely possible!
Another powerhouse creative and intensely talented photographer that you could write off as living a luxurious NYC life that's unattainable. But I'm so inspired by Alice's use of colour, both in her home and closet, how she executes simplicity of the highest caliber. Of course, I won't be buying a velvet couch or draping myself in Cartier anytime soon but I'll pull from Alice's ability to see light, composition and colour in such exquisite ways and try to apply those principles to my own work and style.
Of course it's no surprise that the co-founder of the impeccably designed clothing line Stil. would have some kick-ass personal style. Elora's images always remind me that Less is More, bed head can be chic as hell and black is never a bad call. Oh and high-rise pants for life!
---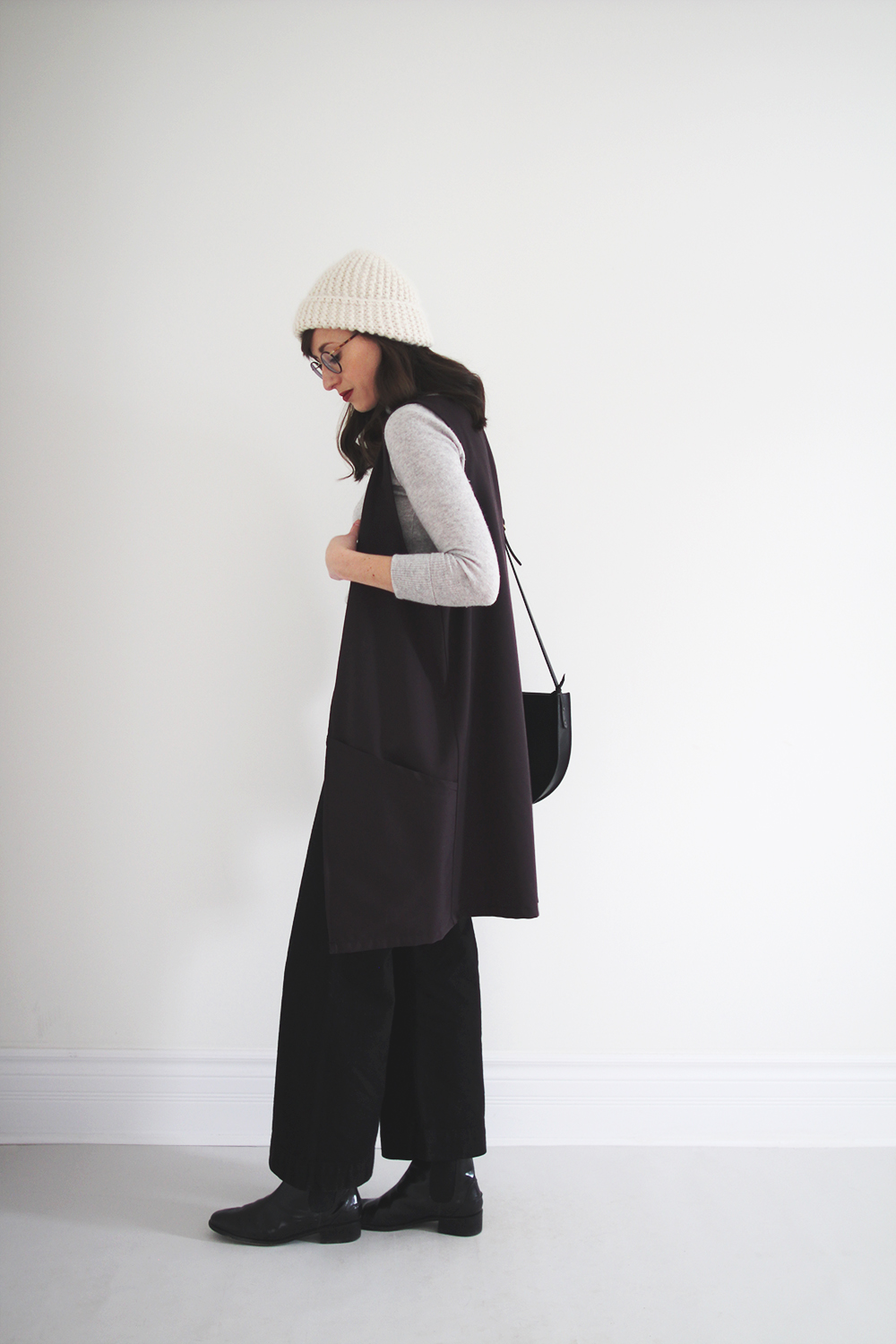 ---
5 | PIECES YOU WERE MISSING
As you probably know by now, I'm a huge proponent of planning ahead when it comes to shopping (and just about everything in life actually). Now is the perfect time to look back on the year and think about the items you were missing, before you're tempted to buy anything else. Think about the pieces you loved wearing and what you'd really like to pair them with. Maybe it was that perfect vintage denim you've been searching for or a really great pair of flats. Whatever they are make a note so you've got the 'needs' on your list before your budget is spent!
WHAT ARE MINE?
1 | FLOWY FEMININE DRESS | I've been eyeing up the DÔEN collection all year and with lots of events and a few weddings already on the calendar I know I'll need one more than ever. Plus all dresses are 25% off right now! (Code: DRESSES25)
2 | CUTE TALL WINTER BOOTS | This item is almost an oxymoron but I'd love to have a pair of winter boots that are snow proof, extremely comfy and super warm. I've been seriously considering either this pair or this pair.
3 | REDONES | I'm obsessed with these vintage jeans and honestly visit the Redone site weekly. Currently saving up for my 30th b-day present!
---

---
So there you have a few simple ways I'll be preparing for a stylish 2017! Now I'd love to know your thoughts: 
WHERE DO YOU SEE YOUR PERSONAL STYLE GOING IN 2017?
WHO ARE YOUR STYLE MUSES?
WHAT PIECES ARE ON YOUR LIST FOR THE NEW YEAR?
---
Turtleneck old J.Crew (linked to similar) | Sailor Pant by Jesse Kamm (Wearing a size 4) | Thora Boots by Rachel Comey | Hat c/o Bare Knitwear | Reeves Vest c/o Only Child | Eloise Bag by The Stowe (Made in Montreal) | Wilson Frames – Garrett Leight (Wearing 46 mm)
---

---
This post is not sponsored but contains affiliate links. When you shop via the links above I may make a small commission from a sale. Thanks for supporting the brands that support Style Bee! All opinions are always my own.