Happy Friday! I'm super excited to end the week by revisiting a series I started awhile ago called Behind the Design, through which I ask my favourite designers about what they do, how they're navigating the slow fashion industry and some fun facts about personal style. Today, I'm sharing an inspiring Q&A with my friend Molly Spittal, Founder of The Stowe, a stunning line of handcrafted bags and accessories, designed in Montreal and made in Spain.
As you may already know, I've been a huge fan of The Stowe for years now. I first came across the line in a little Toronto boutique and was struck by both the deliberate simplicity of the design and the incredible quality of the leather and assembly. Later that year I brought home my black Eliose bag and from that moment on I was hooked. Now, I'm a self-admitted bag lady, for lack of a better term, so I really really appreciate a well-made and beautifully designed bag and The Stowe does not disappoint in either department. Molly's ability to fuse form and function is uncanny and her production partners in Spain bring each design to life impeccably. I'm not exaggerating when I say each one is like a wearable work of art.
I'm proud to be able to support a true Canadian talent such as Molly and to have the opportunity to style her work and share a bit of The Stowe's story with you all. So let's dig into today's post, which will cover lots of good stuff including:
An insightful Q&A with Molly about building The Stowe brand.
Some fun facts about Molly's personal style, which is awesome.
A few places you can shop The Stowe.
An outfit I styled inspired by the timeless elegance of the new Margot bag.
---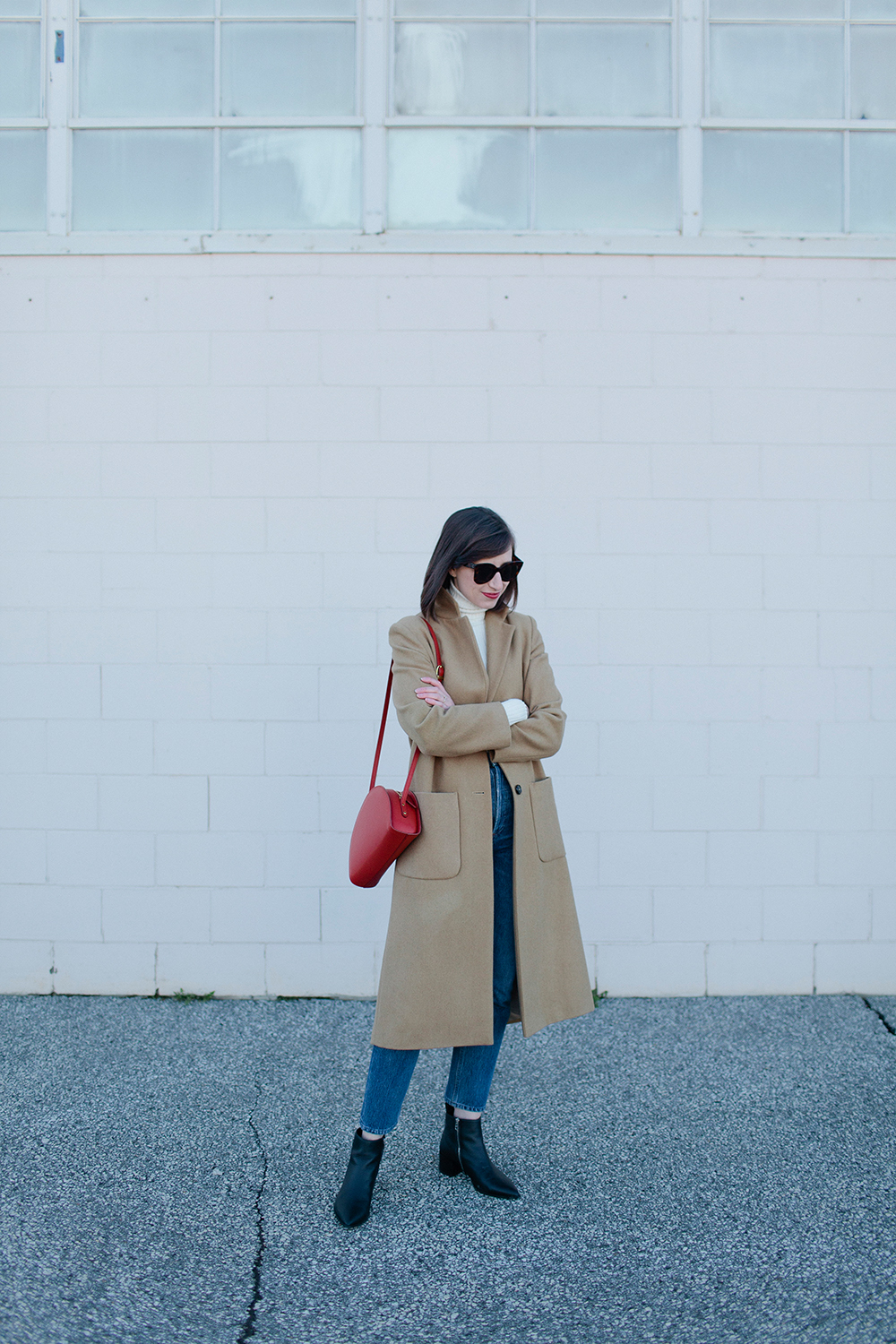 ---
A FEW QUICK FACTS ABOUT MOLLY SPITTAL – Founder of THE STOWE
---
NAME: Molly Spittal

LOCATION: Montreal QC

BRAND: The Stowe

ESTABLISHED IN: 2013

AGE: 31

INSTAGRAM: @thestowe

WEBSITE: www.thestowe.com
---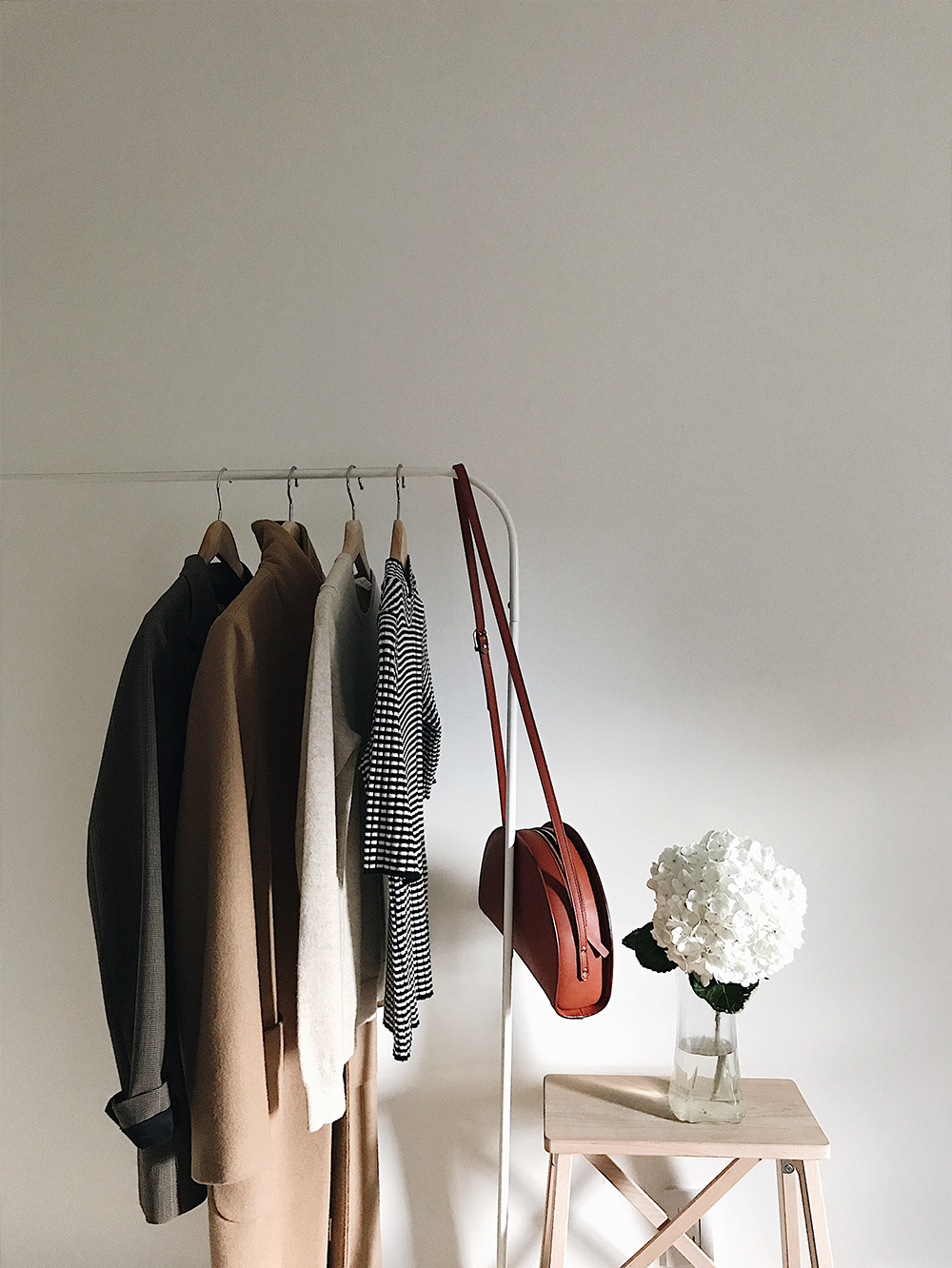 ---
Where did the inspiration to start The Stowe come from?
---
It was sort of coincidental actually. I had a leather belt that I wore every day and it broke after years of love. I am pretty hands-on as you can imagine so I set out to make myself a new one. Having zero experience working with leather, I needed guidance which I found in my local leather retailer in Vancouver. He taught me how to pull my first strap and I just kept teaching myself from there! I have a background in design, but when I started working with leather it was like a lightbulb switched on.
---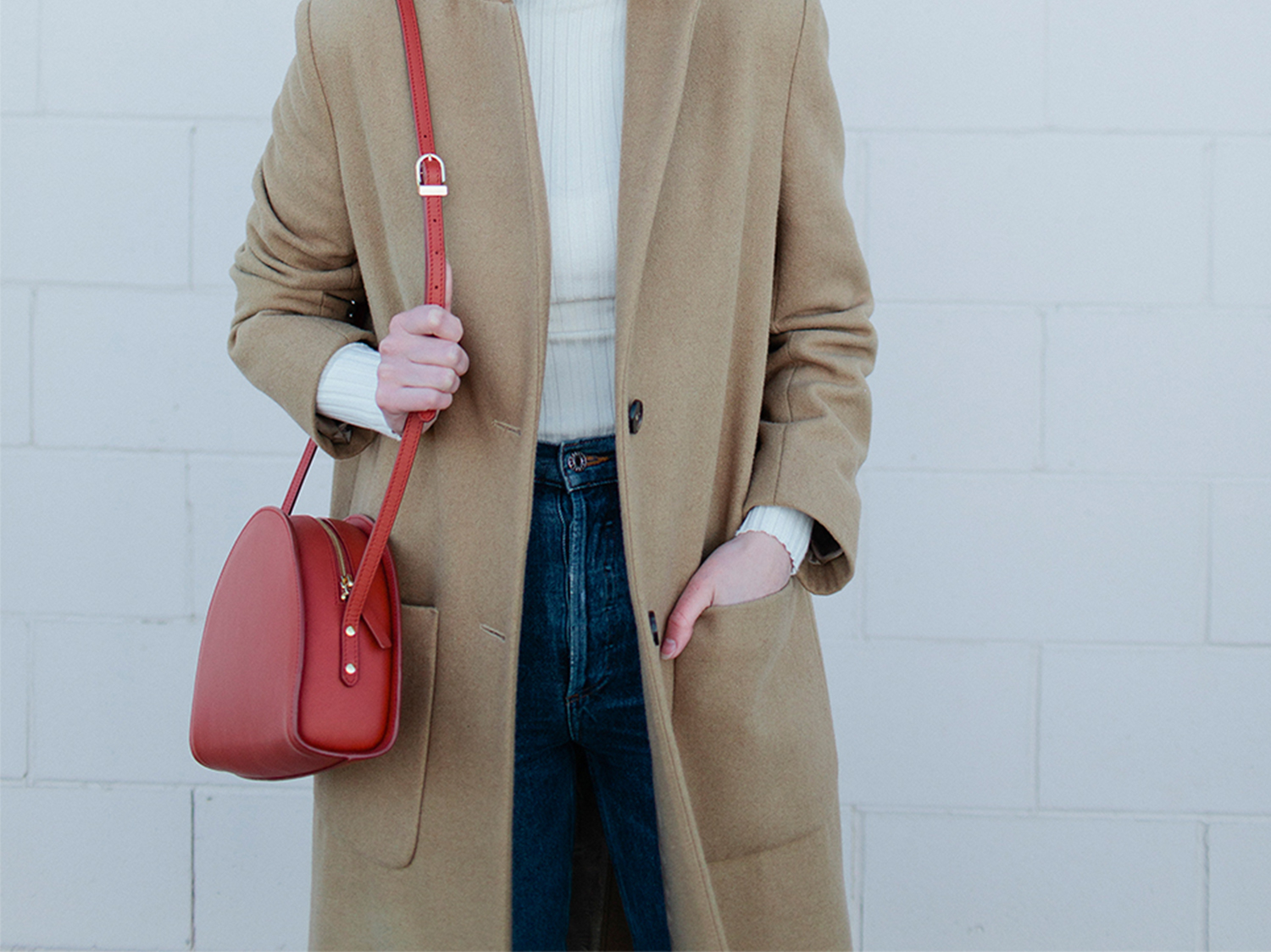 ---
You seem to be part of a fabulous community of independent Montreal based artists. How has this creative community helped you grow as a designer and The Stowe as a brand?
---
I founded, manage and operate my business out of an arts collective of 15 artists in the Mile Ex neighborhood in Montreal. The creative energy is always flowing and it has really pushed me to work tirelessly towards my goals. Constantly being surrounded by other creative professionals gives me the momentum to carry on day to day in an industry that can often beat you down.
---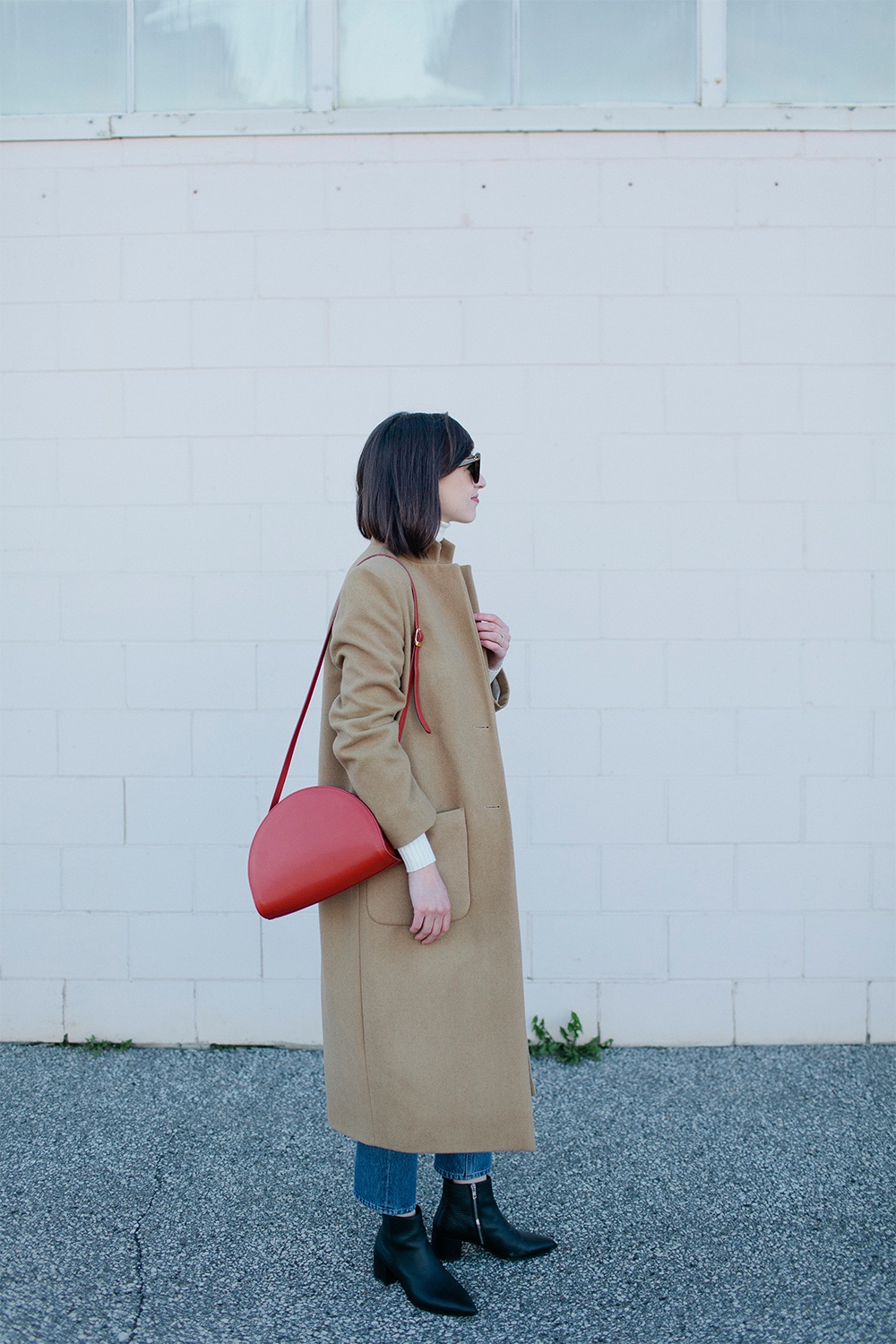 ---
You've recently made a big and exciting change in your production process.
Can you tell me about your decision to make The Stowe bags in Spain after making them in Montreal since the start?
---
In the first couple of years after I launched I felt very attached to making everything by hand. I felt like it was part of my identity as a designer. As the business grew I learned that I couldn't support the demand on my own and the next step was to find help. After overcoming the mental hurdle of the brand identity being "compromised" by outsourcing labour I hired a few people to help in-house. It is ridiculously hard to find workers with the level of expertise I require, so I found myself in an endless loop of training. Finally I was approached by a brand new production team here in Montreal and it seemed as though all my prayers had been answered, until they began slipping and the product suffered as a result.

We decided to take everything in-house once again to regain control over the production process which was one of the busiest years of my entire career (which just ended a few months ago!). While I was in the deepest pits of production we researched tirelessly and found our perfect fit in a production team in Spain. This family run factory has been making beautiful leather goods by hand for over 40 years and we have a very close working relationship with them. We have visited the facility and we couldn't be happier with our decision. The product has never looked better as we have revisited and refined every detail from zipper-pull tabs to the actual leather used. I think everyone will be very happy with the changes we've made, and it also frees up time for me to focus on some exciting new projects I have on the go!
---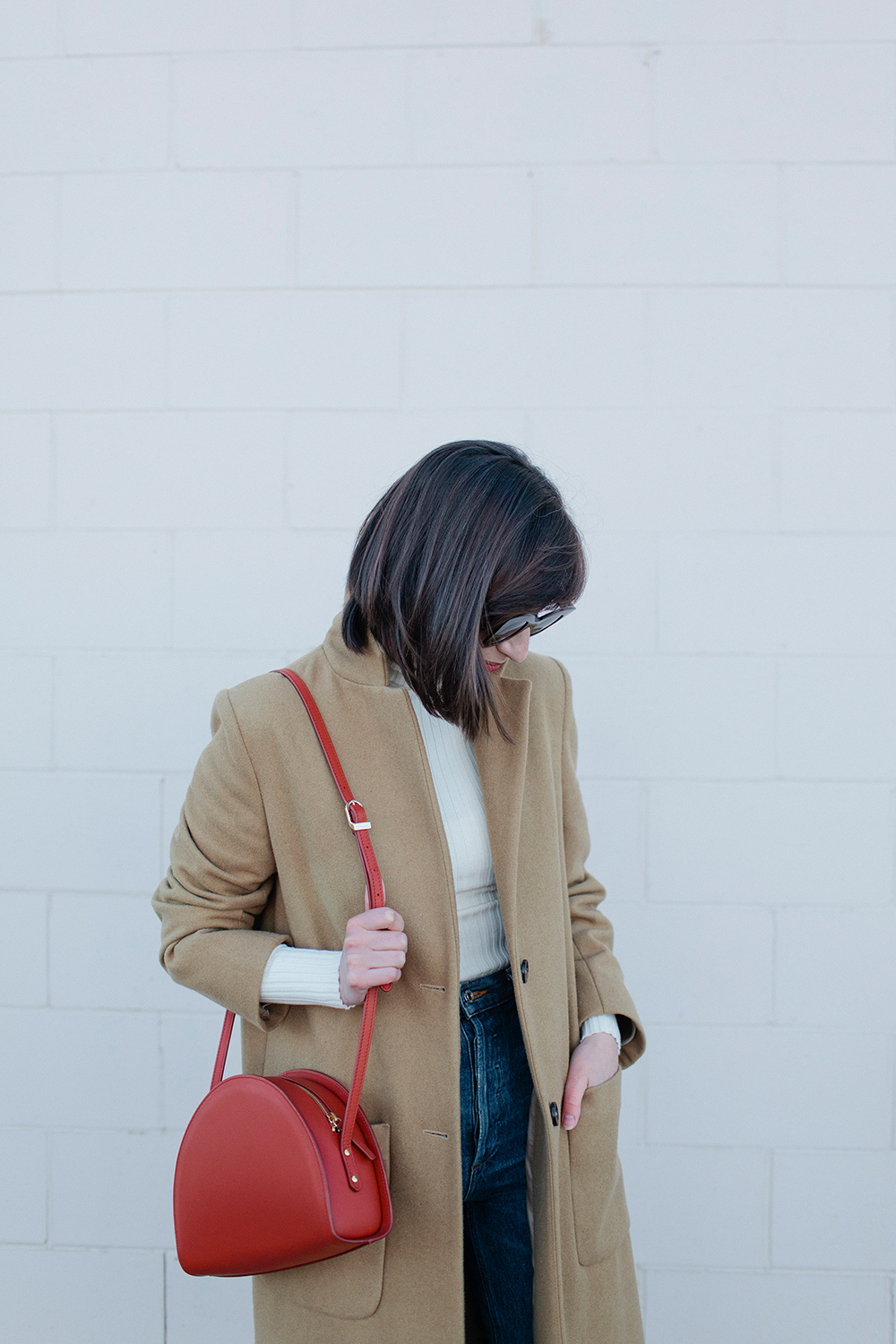 ---
What is your #1 piece of advice for creative entrepreneurs?
---
Don't get ahead of yourself and don't be afraid to fail. Try to always be working on something that you yourself would wear or use every day. If you're not the No.1 ambassador for your own brand you're doing it wrong.
---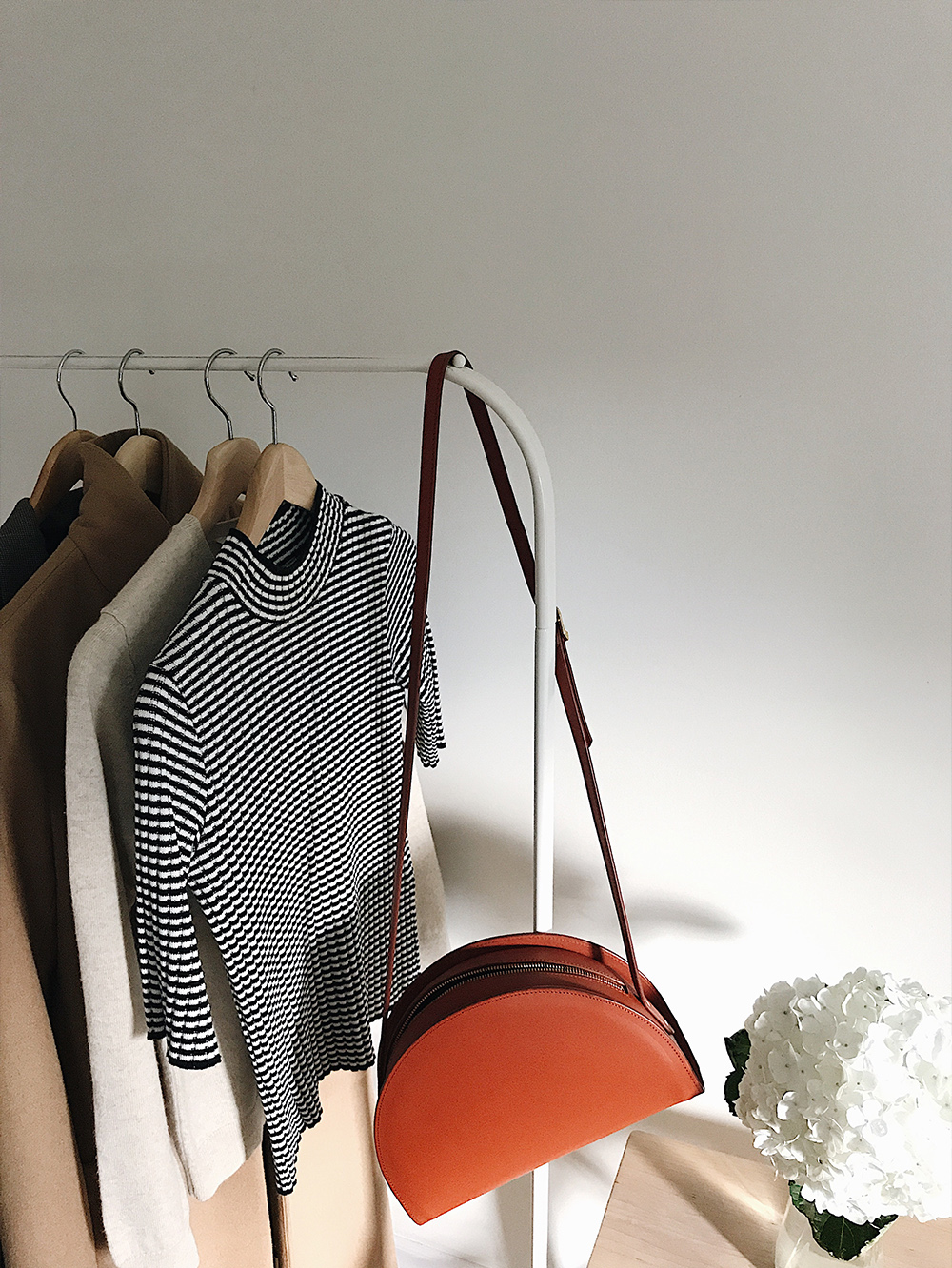 ---
FUN FACTS
---
If you haven't already, be sure to check out @thestowe on Instagram. Molly shares tons of inspiration through her travels, behind the scenes buzzings at The Stowe and glimpses of her fabulous style. You'll soon see why she's my #1 girlboss crush.
YOU HAVE GREAT PERSONAL STYLE! WHAT ARE YOUR TOP 5 CLOSET ESSENTIALS:
Midi wrap skirts – I designed one of these and had it made in 2 different linens. I truly don't even reach for anything else when getting dressed. They go with everything (although I love them best styled with an oversized tee tucked in) and it shows just the right amount of leg when walking.
Mules – I am totally shoe-obsessed and at the moment I am rotating through several pairs of mules including By Far's Sienna, LOQ's Vale and Maryam Nassir Zadeh's Andrea. All of these shoes have the perfect all day heel height and are easy to style with everything in my closet. It's an added bonus that they're all made by independent designers!
Cross body bag – I have several bags on the go at all times (go figure!) but nothing beats the perfect cross body bag. Right now I am loving the Elliott (my own design) in black. It's the perfect size for all my essentials but no clutter.
Kimono jackets – The perfect cover-up year-round. They look polished but not stuffy like a blazer often can. I never feel like I'm being true to myself in a blazer if that makes sense. I prefer the more casual cut of a kimono style jacket.
Silk cami – I rotate through my collection of silk cami's all year round. They are the perfect go-to for any occasion and layer so well with just about anything.
---
CITIES YOU'VE LIVED IN:
I was born in Calgary, moved to Vancouver to attend design school in 2006 and them moved to Montreal to launch my business in 2012. I would love for my next move to be somewhere in Europe, but I swear I can sometimes hear New York calling my name in the distance!
YOUR FAVOURITE MONTREAL BRANDS:
Eliza Faulkner is unbelievably talented and she takes big risks that really pay off.
Arc Jewellery's Lina Hu is a very special designer with a focus on minimalism which I love.
Ovate is one of the original Montreal design heavy-hitters and she has stayed true to her roots since day one.
Odeyalo is a new label started by two amazing women from different sides of the industry who have created perfection in the form of loungewear.
This is just to name a few in a vast ocean of talent!
CURRENTLY LISTENING TO: The new Young Thug album on repeat!
CURRENTLY READING: I'm Just a Person by Tig Notaro
NEXT PLACE YOU'D LIKE TO VISIT: We just finished a month-long work trip in September and hit up Portugal and Italy, which were two countries I'd been dying to visit.
---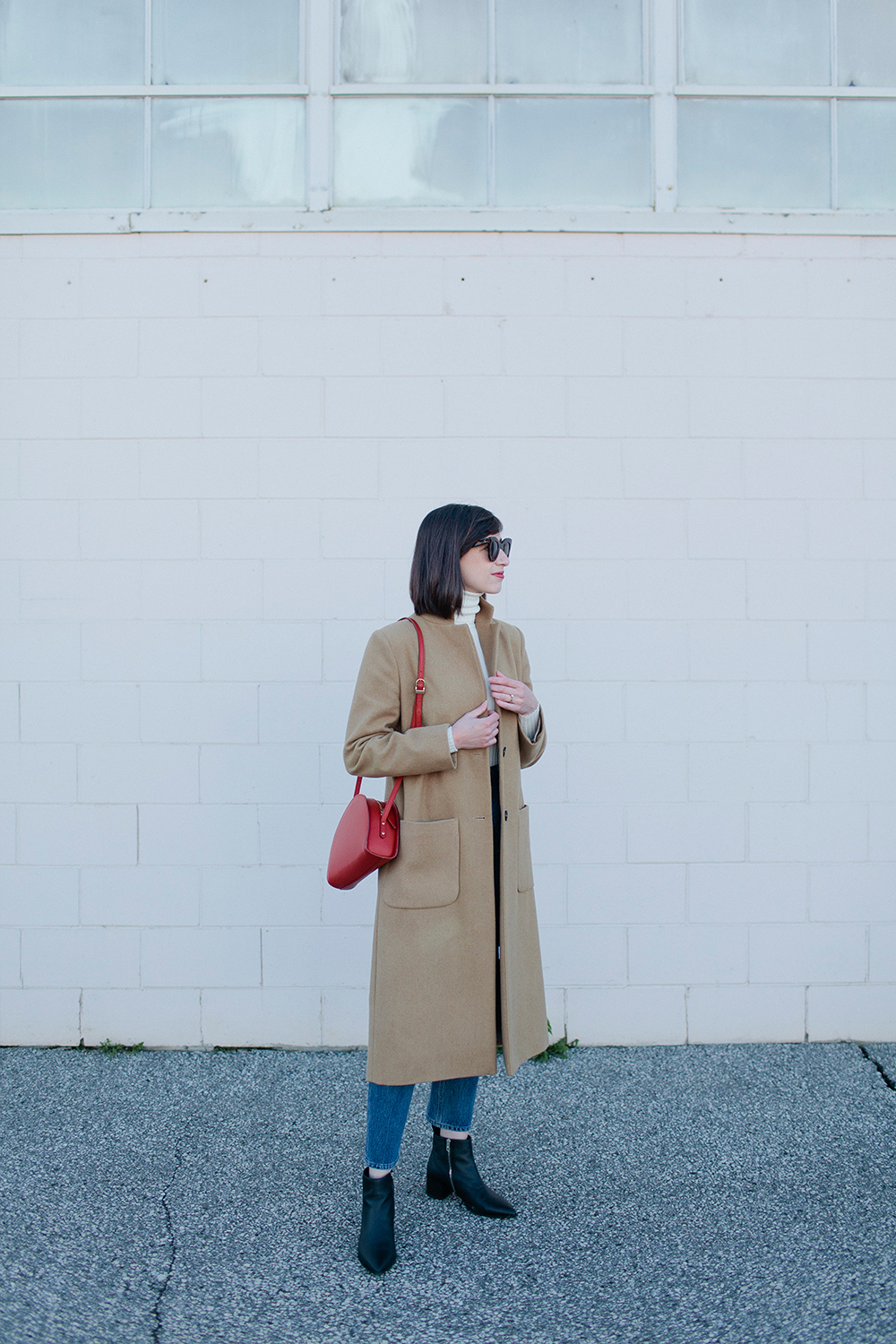 ---
SHOP THE STOWE
---
DIRECT: You can shop The Stowe directly from the designer's website here. Free shipping throughout Canada and USA.
GARMENTORY: You can find The Stowe via various boutiques on Garmentory. Save $20 when you sign up here and get free shipping and returns always.
SHOPBOP: Find a selection from the latest collection including the sold out Margot in black and paprika.
Full list of stockists available here.
---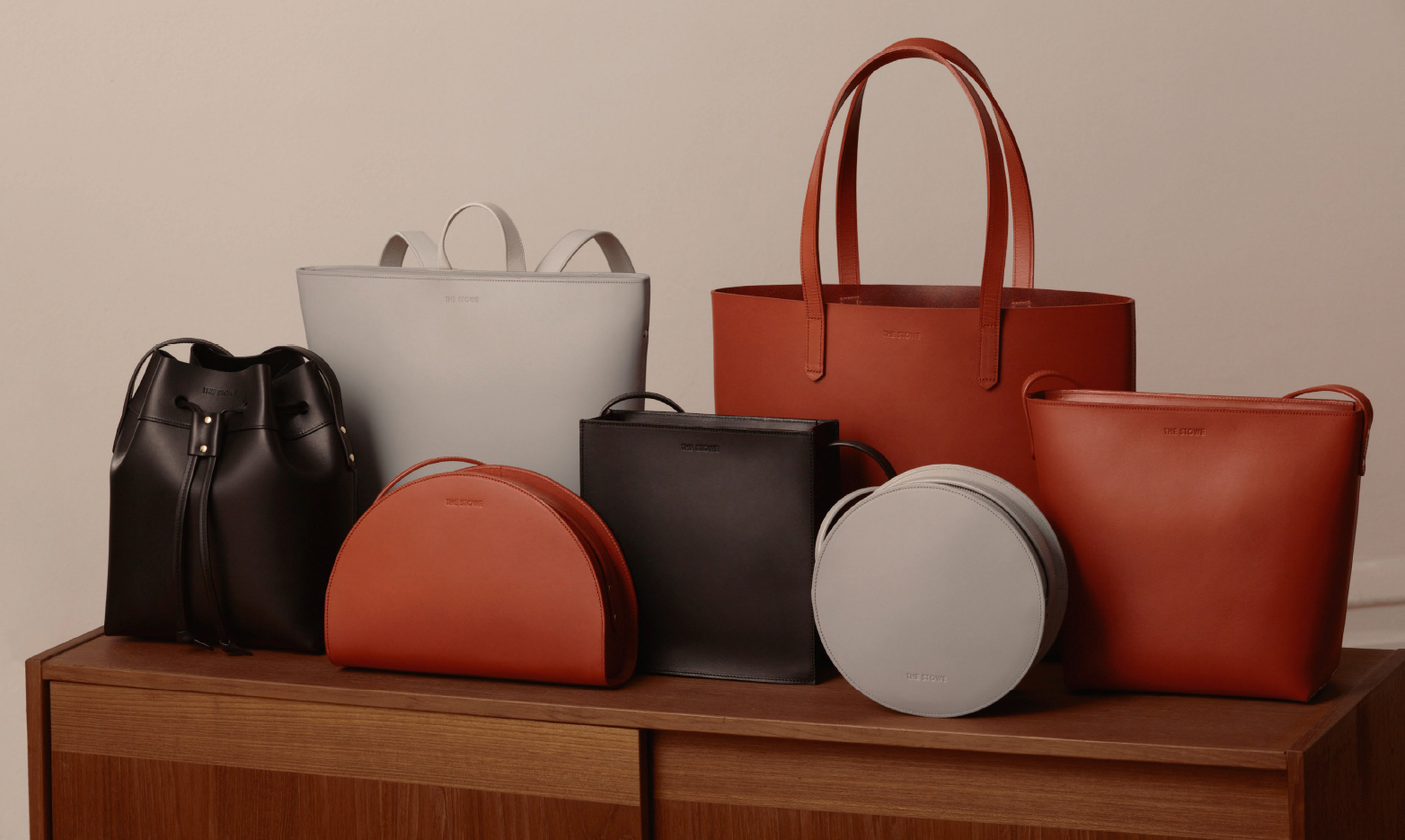 ---
Both my Eloise (not shown) and Margot (2nd from left, front row) bags are extremely high quality and totally functional. I carry my wallet, phone, notebook, pens, lip balm, sunglasses and always a few other odds and ends in each without an issue. I've had my Eloise in black for 2 years and it still looks like new. I've had my Margot in paprika for about a month and a half and it's shown zero signs of wear other than the zipper getting smoother and easier to use. For all care instructions please see this page.
If you're looking for something to hold a tablet or laptop check out the Katie Tote (back row, right) or Alex Backpack (back row, left). If you're a fan of bucket bags the Brady (far left) is a stunning take on a classic style. For a more compact, night out option the Elliott is perfect (2nd from right, front row). As always the classic Juliette (far right) and Charlotte (middle front row) cross-body styles are highly versatile too.
Trust me, it's really hard to choose a favourite!
Please feel free to ask me any questions you might have about The Stowe in the comments.
*Above photo courtesy of The Stowe
---
Thanks so much to Molly Spittal for giving us a glimpse into the world behind her work!
Thank you for tuning in and taking an interest in slow fashion. Wishing you all a wonderful weekend! 
---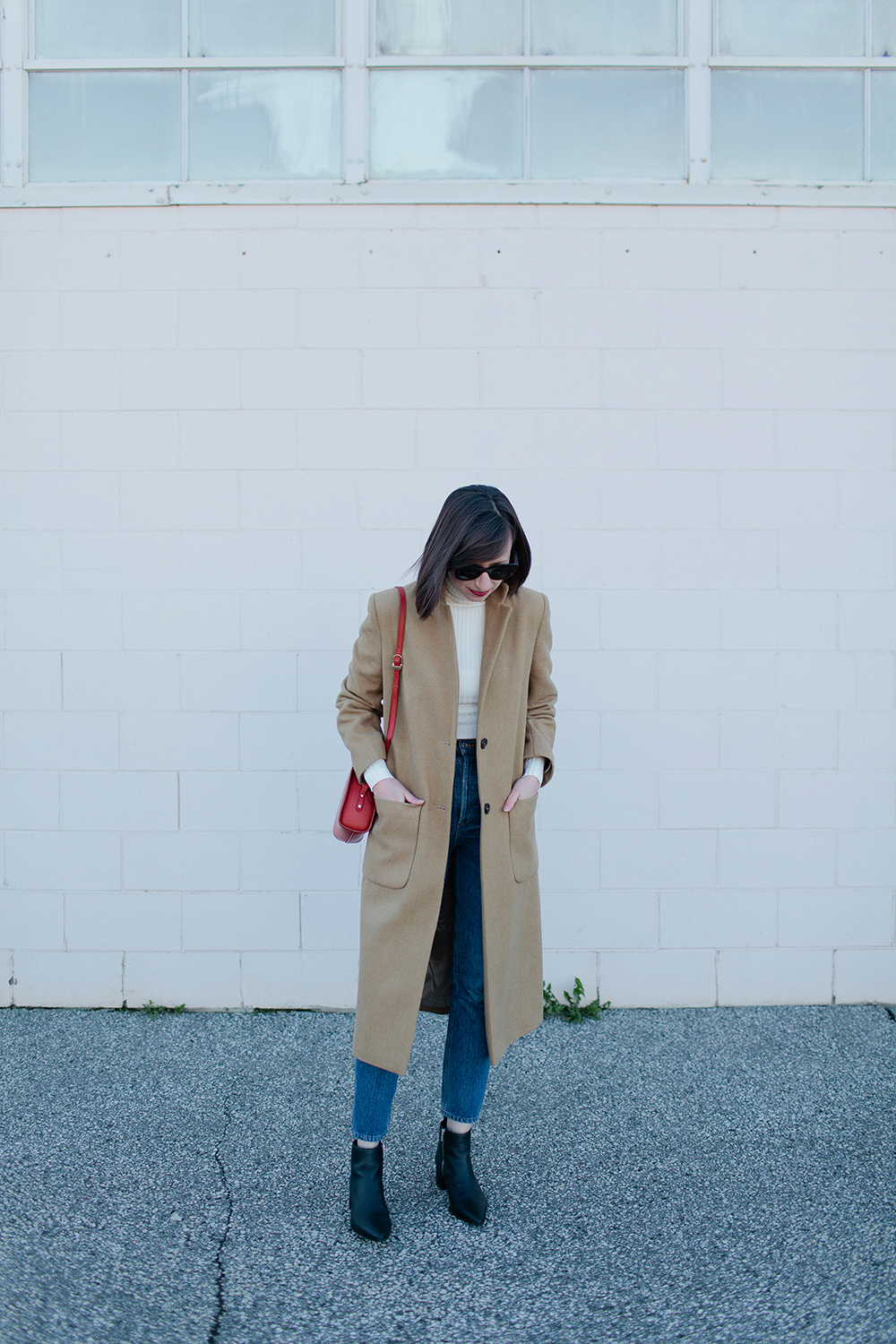 ---
SHOP TODAY'S LOOK
---
MARGOT BAG | c/o The Stowe | $390 USD | Designed in Montreal and made in Spain.
COAT | Purchased in Spitalfields Market London, UK | Similar here (made in Canada) and here (made responsibly in China).
TURTLENECK | GIU GIU via Garmentory | $290 USD | Made in USA.
JEANS | AGOLDE | $158 USD | Made in USA.
BOOTS | c/o Everlane | $225 USD | Made in Italy.
---

---
Photography by Jacklyn Barber.
---
This post was produced in partnership with The Stowe and contains affiliate links. When you shop via the links above I may make a small commission from a sale. Thanks for supporting the brands that support Style Bee! As always all opinions are my own.