I hope everyone had a great weekend! I managed to get a little Black Friday shopping done, cured my holiday craft cravings with a wall hanging project and had a chance to spend some quality time with friends and family. In addition to all those good things, I had an opportunity to put together a fabulous gift giving guide with my friends at ETSY Canada.
I don't work with a lot of large companies but I really enjoy teaming up with ETSY because it's such a natural partnership. As you probably know by now, I love supporting independent makers and have personally shopped from the marketplace for years. In this case, as a special treat, ETSY Canada gifted me some store credit to put towards a few goodies for this post so I got to personally try out a couple of new makers!
Of course, the ETSY marketplace is vast and can certainly be overwhelming but thanks to our collaboration(s) I've had the pleasure of discovering and assembling lots of outstanding Canadian sellers. Some of them are long-time favourites while others are new gems but I'm excited to share them all with you today. So let's dig in and get our digital window shop on shall we?  
---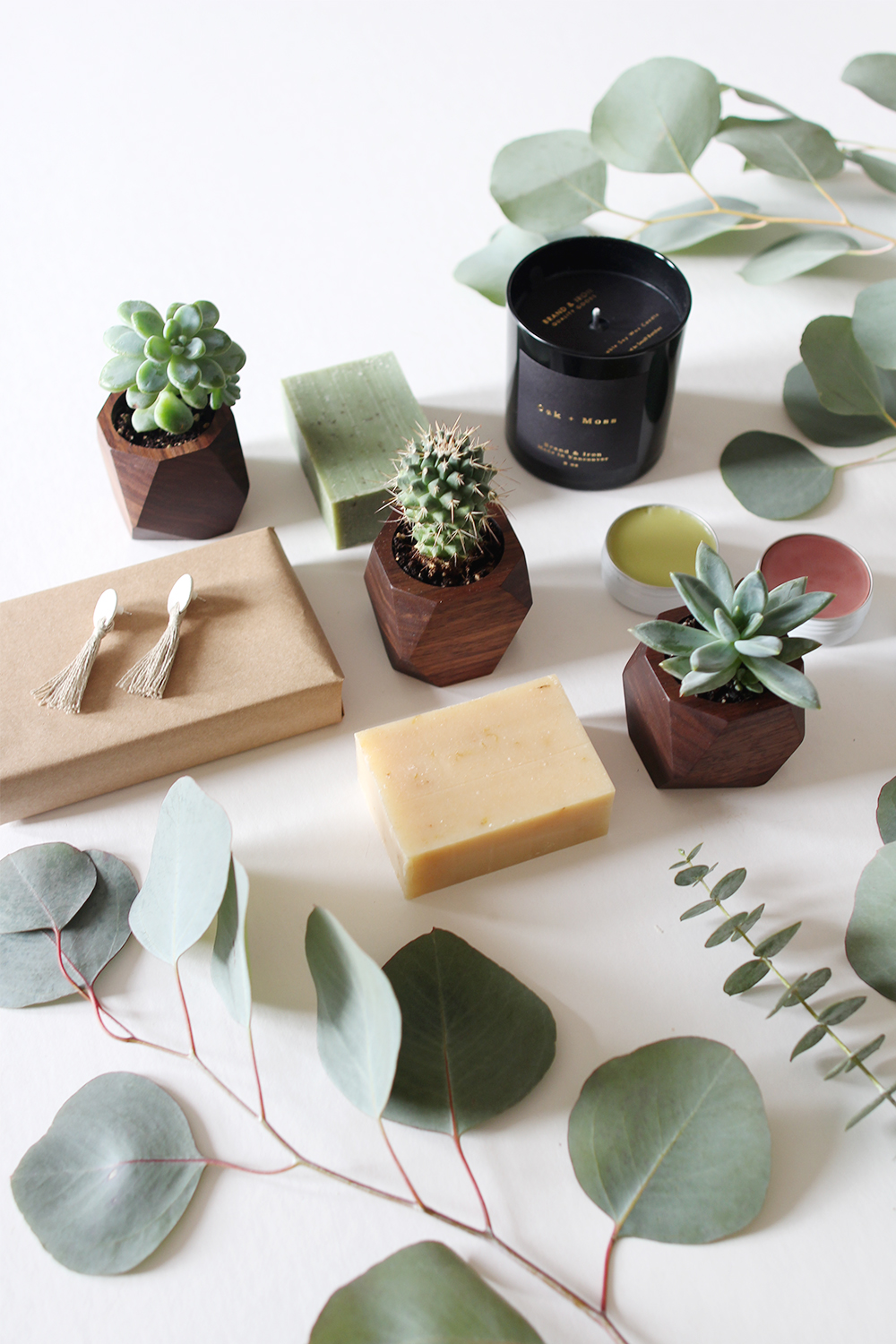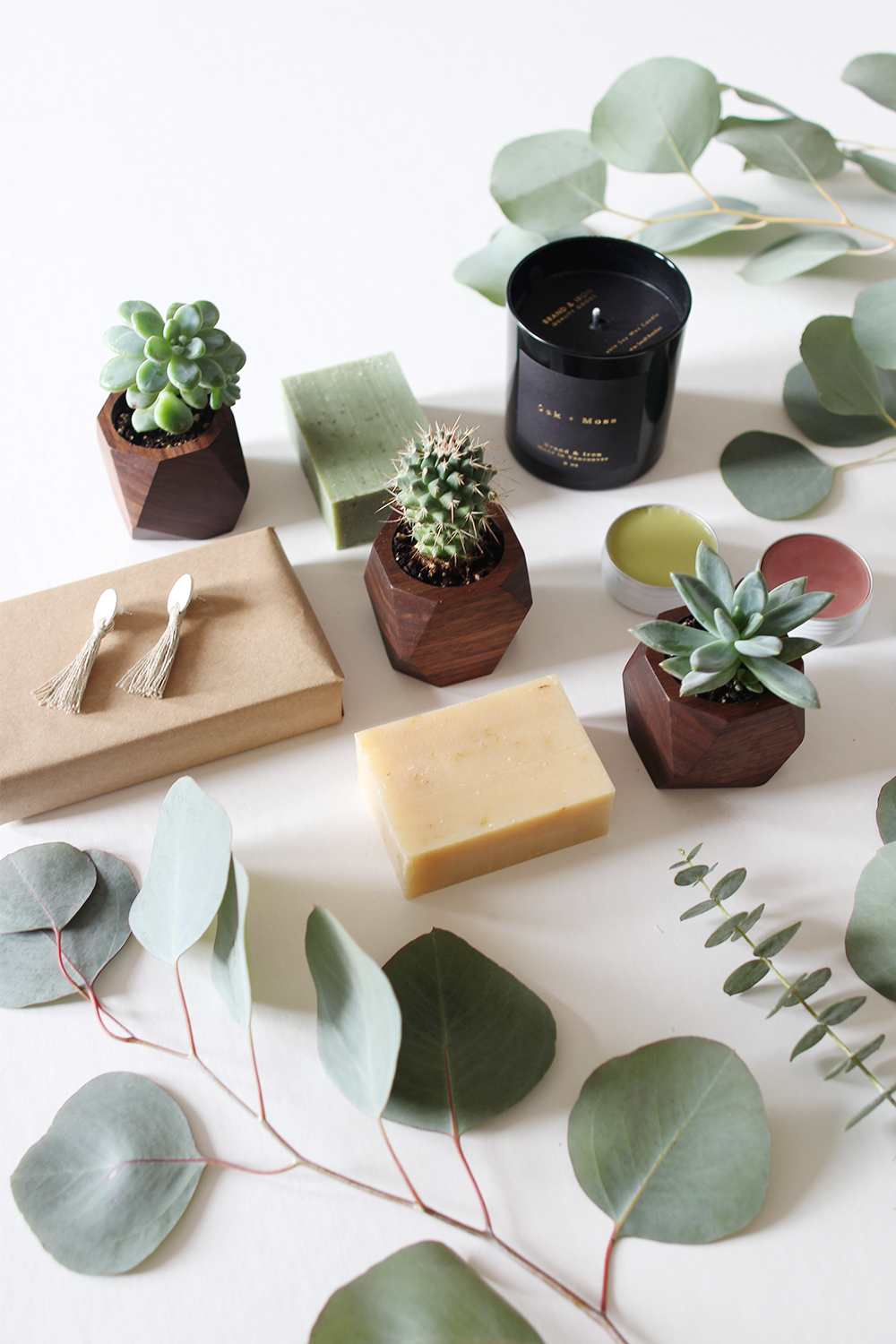 ---
PERSONAL FAVOURITES
---
My family used to be pretty into gifting when I was growing up but over the last few years we've been keeping things a bit more low-key. That said, I still really like to surprise my Mum, Dad, Dave, close family, secret santa recipients and best girlfriends with something special when the time comes.
Now, I have to admit that my favourite gifts to give are the ones I would actually like to get so I usually start my list with the simple goods I'm interested in. Right now that's cute accessories, unique planters (always!), natural beauty, scented candles (another always!) and of course adorable clothing for my little nephew. From that point, with my giftee list in hand, it's usually pretty easy to start assembling some great options for everyone on it.
So with that in mind, here's a look at some of the gifts I'll be giving (and a couple I'll be keeping!) from ETSY this year. 
---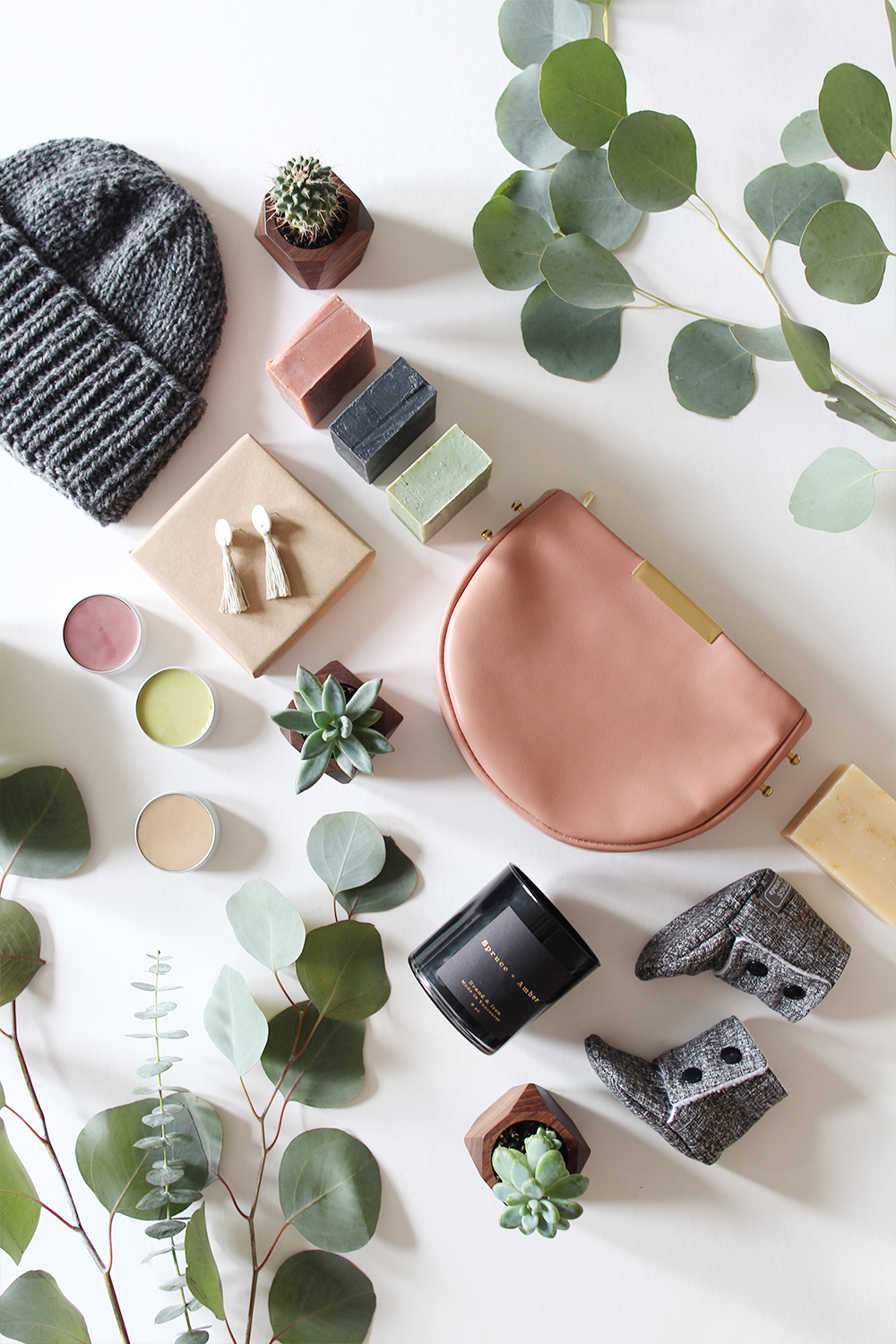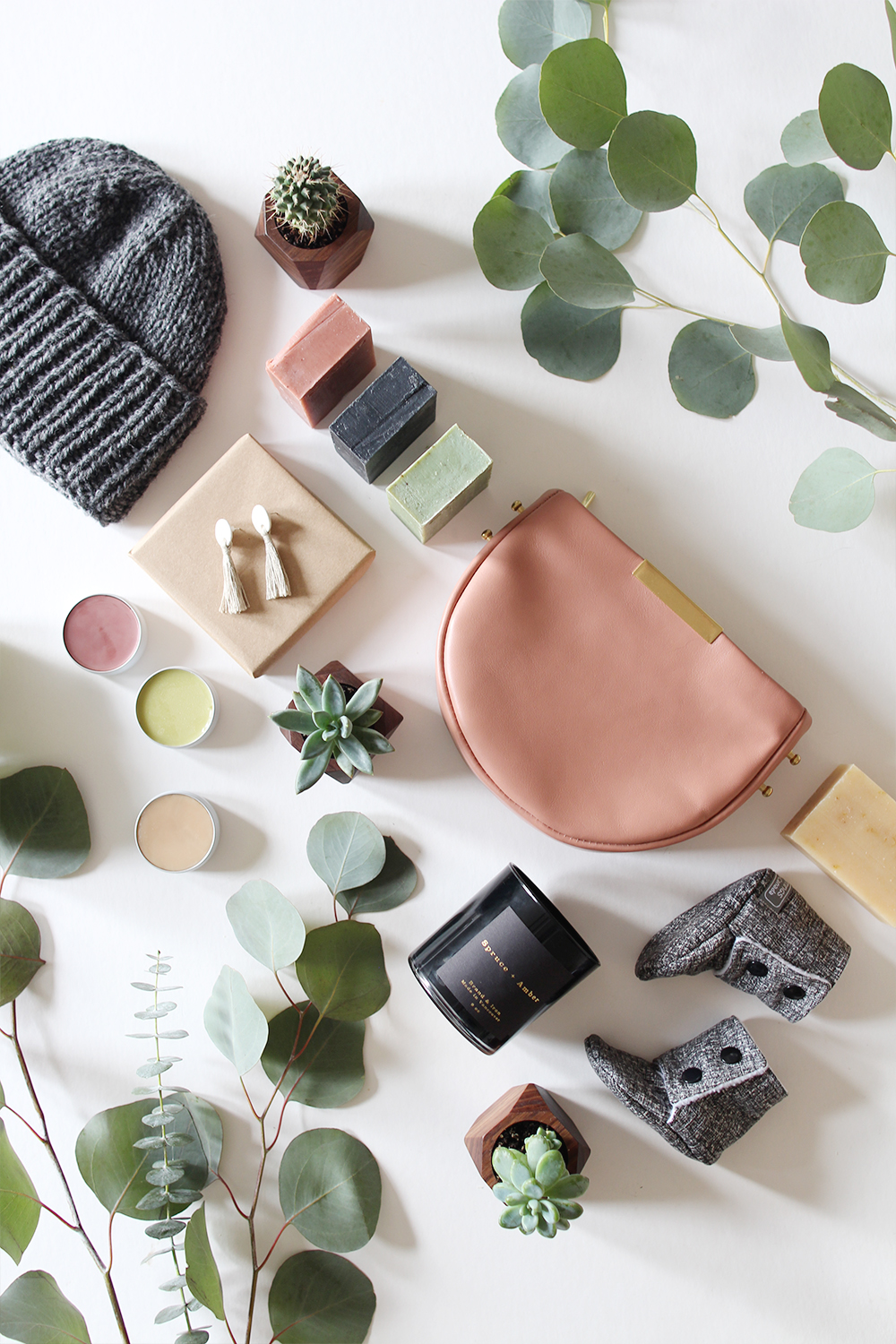 ---

---
WOOL TOQUE* | via La Tisserande Mtl (linked to similar available option) | The shop I ordered from will be back soon, in the meantime try this option made of 100% merino wool ($60 CAD). | I was looking forward to getting this hand knit toque for Dave after I found the shop in the spring. They're beautifully hand-made right in Montreal out of Canadian sheeps wool (and 20% nylon for softness). Safe to say, it's been really hard to keep Dave from stealing it off my desk!
TINY PLANT HOUSES* | Hook & Stem Co. | $ 52 for set of 3 | Other wood options. | I fell madly in love with these walnut planters when I discovered the shop this spring and couldn't get them off my mind. So I ordered myself a set and they are every bit as well made and adorable as I'd hoped. If you have a plant lover on your list definitely take a peek at this shop. I really like that these even have a hole in the base for proper drainage (which succulents need!). Just put them on a dish when you water them so there is no leakage.
They are quite small but easily house a tiny succulent, cactus or air plant. 
---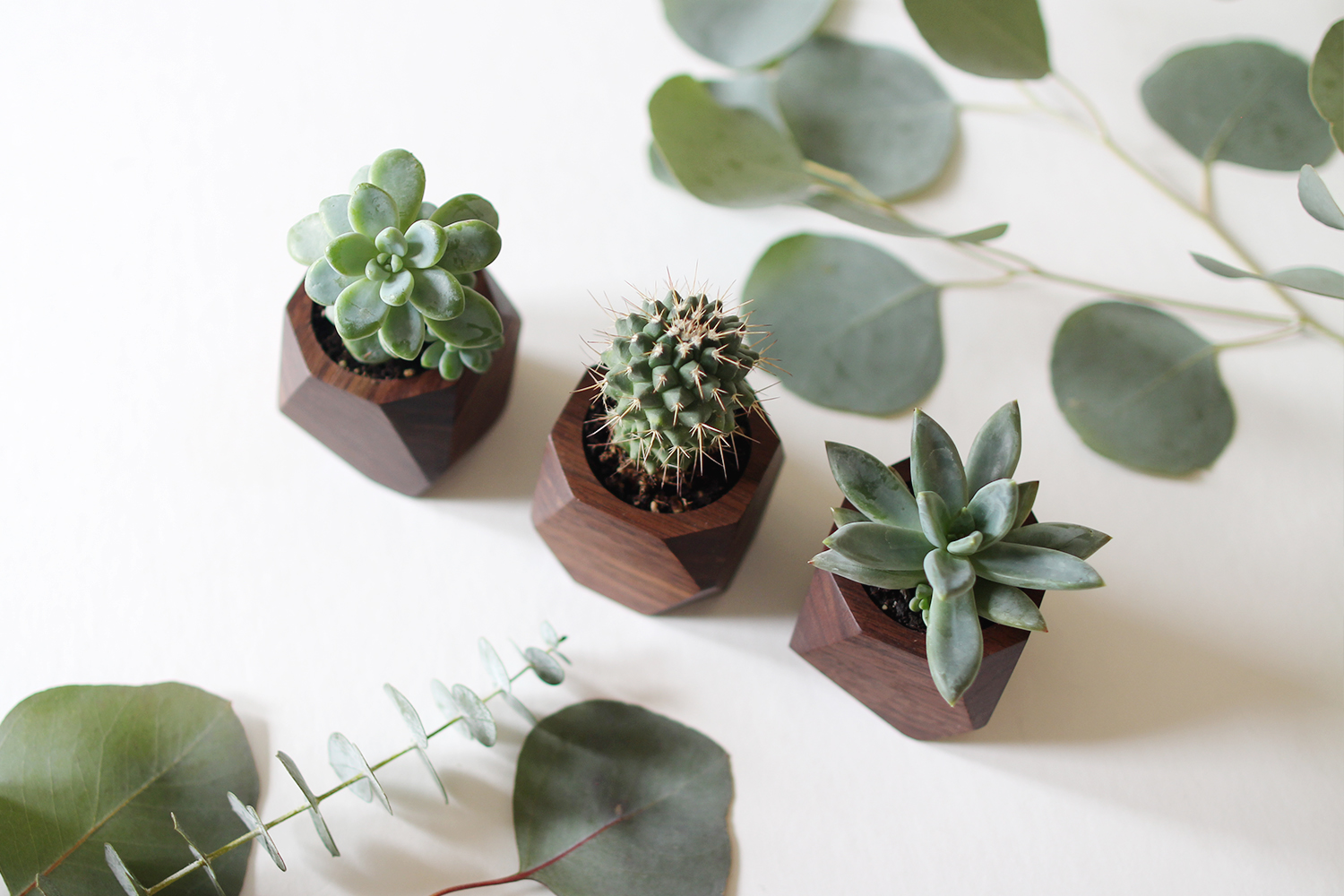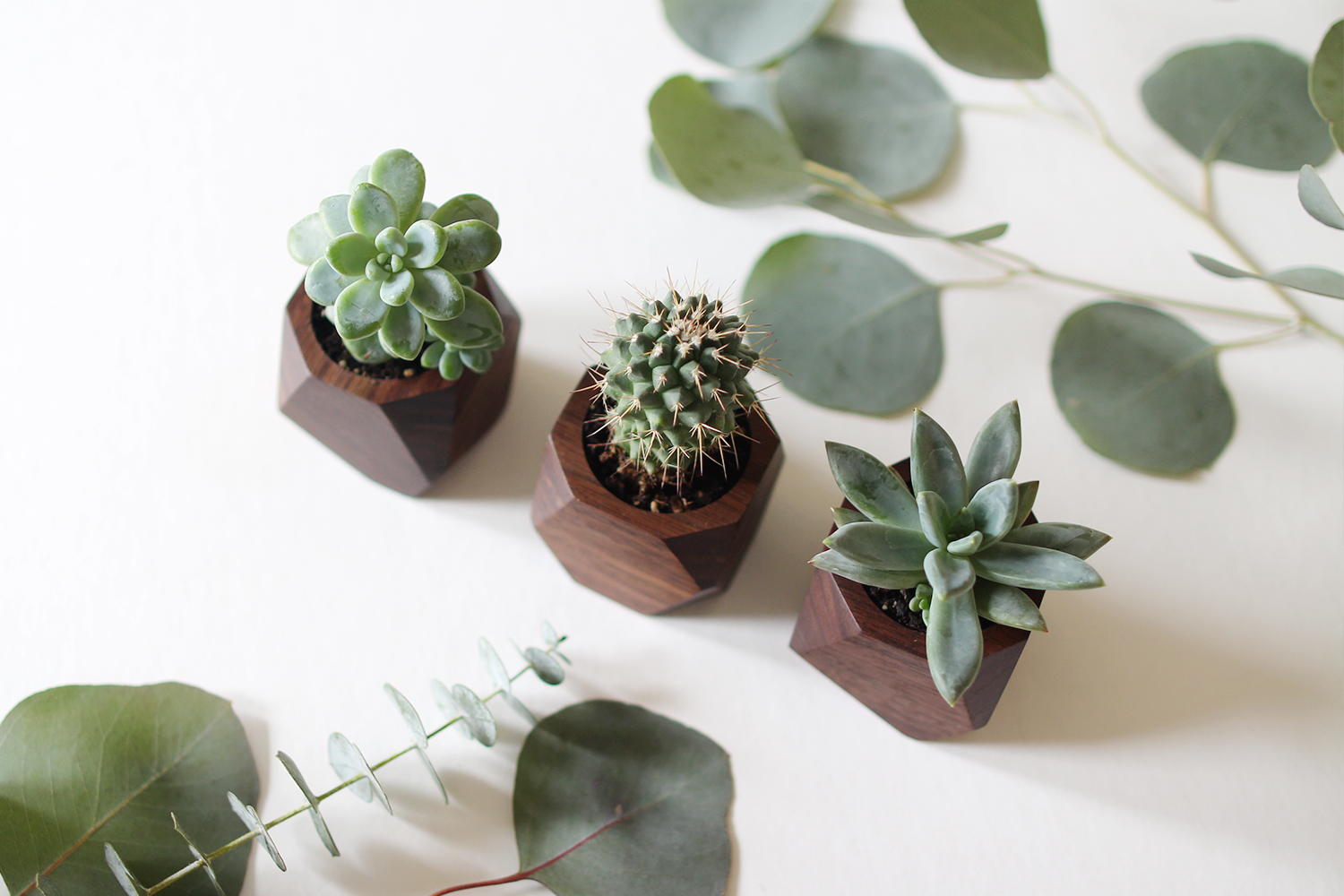 ---
SPECIAL SOAPS | via EVY JO & CO (linked to similar) | This shop is on a short break, try this set of 3 natural soaps for just $15 CAD, which also look beautiful! | These soap bars are so gorgeous in real life and the scents are rich and inviting without being overpowering. The collection I bought of 4 includes: charcoal, green tea, coconut milk and pink clay. I think they're great gifts for anyone you know who needs a good reason to pamper themselves, plus the bars are 100% natural, organic and vegan! My plan is to pair them each with a lip balm, which will make for great stocking stuffers and secret santa sets.
SIMPLE STATEMENT EARRINGS | Korinne Vader c/o | $50 CAD | Available in white or black and this pair is also super cute! | I received these beauties from my friends at Korinne Vader this summer and they're one of my favourite sets to wear out on the town with friends or the fella. That said, they're perfect to spice up a look for work and would be awesome paired with a simple silk dress for an office holiday party. Korinne also makes beautiful clothing and necklaces!
They're very lightweight so they don't weigh you down and the posts are surgical steel to reduce sensitivity. 
LUXURY CANDLES* | BRAND IRON | $30 CAD | More scents available. | One of my all-time favourite gifts to give and get are scented candles. I spend a lot of long hours at my desk and having a candle burning while I work the day away makes it feel a lot better! I was so excited to discover Brand Iron during my latest ETSY perusal and the scents are INCREDIBLE. I've may actually need to keep one for myself but I'm having the toughest time deciding which one! Unlike some essential oil candles, which can be quite overwhelming, these scents are fresh and light. Honestly, just having them on my desk has made my office smell wonderful.
---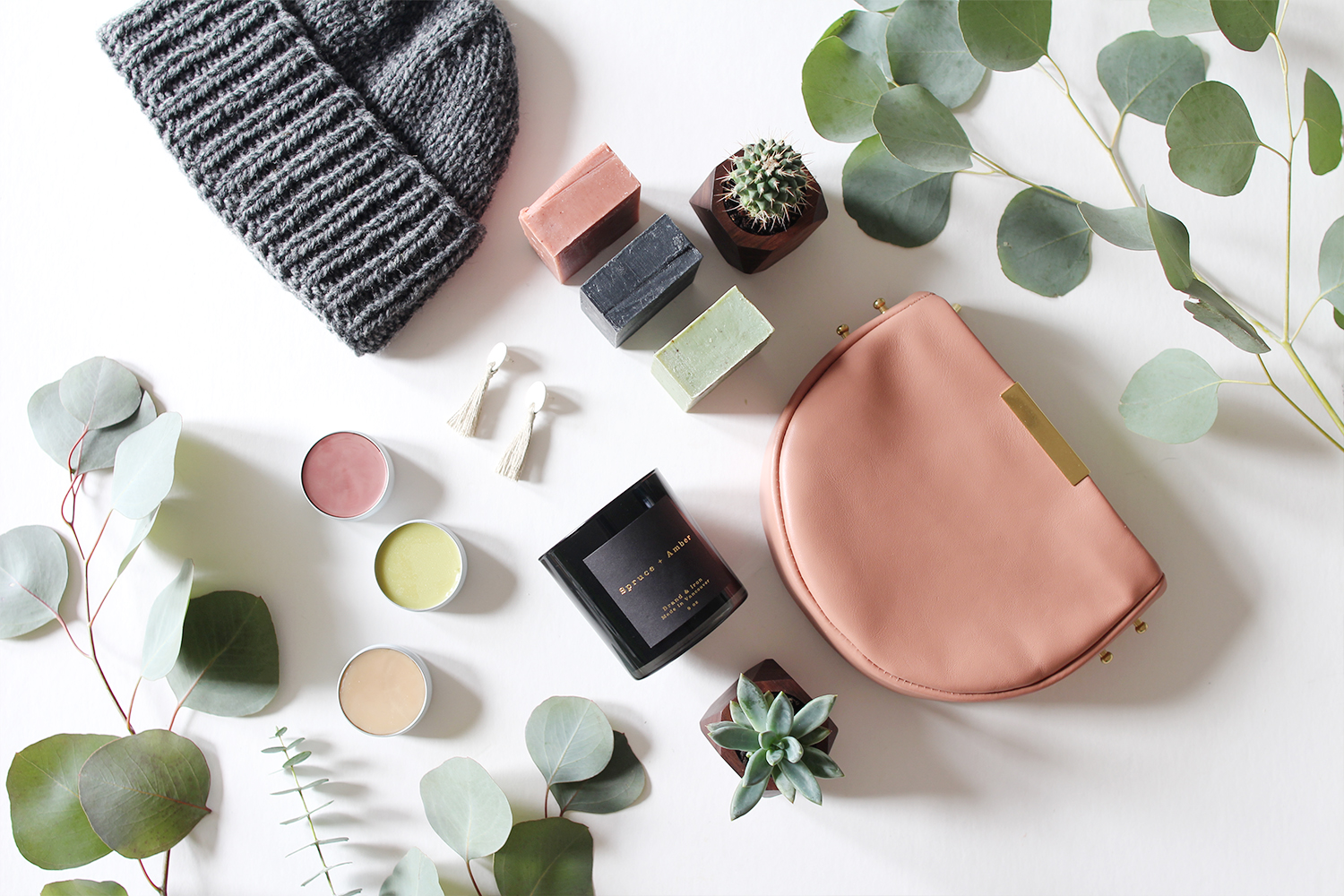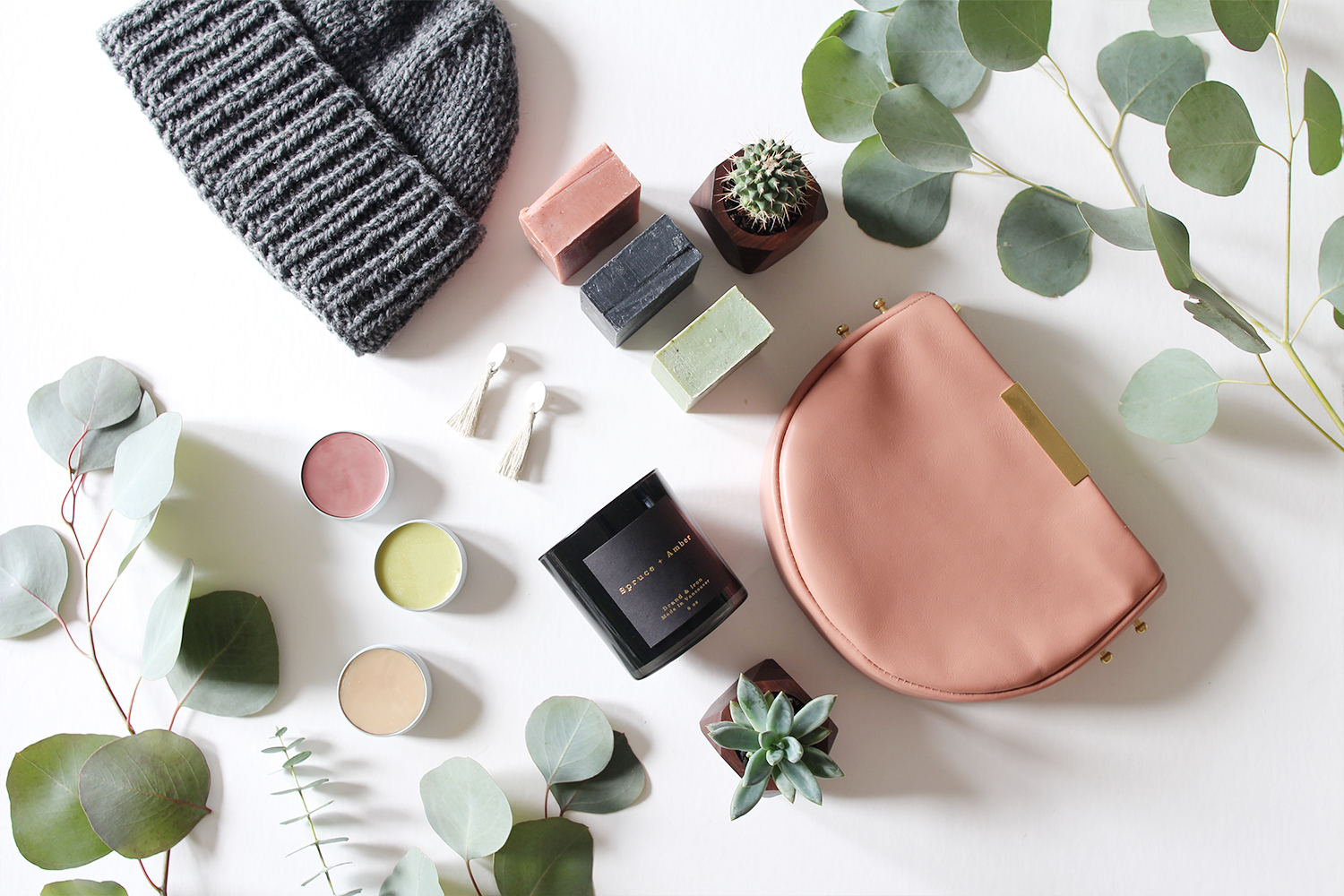 ---
LIP BALMS | via EVY JO & CO (linked to similar) | This shop is on a short break, try this set of 5 natural lip balms for just $20 CAD, these are next on my list for sure. | If there's one thing in my winter life I can never have enough of it's got to be lip balms. Turns out they're also a great gift to give because they're thoughtful without running the risk of going over board, plus everyone needs an extra lip balm, right? I like to wrap them up like a salt water candy.
A PERFECT PURSE | OPELLE Creative c/o | $390 CAD | More colours available. | I've mentioned this before but OPELLE Creative was the first shop I ever ordered from on ETSY and, in turn, a major reason why I began taking an interest in responsible style. The leather quality and craftsmanship (I should say craftswomanship!) is absolutely top of the line and every detail is impeccably considered. The Micro Meena is a perfect bag for going out (ie: all your holiday festivities) and for travel because it's compact but still highly functional. My wallet, phone, keys and lip balm all fit without an issue and the strap is great for wearing on your shoulder, cross-body or removing completely for a little clutch. After experiencing my Micro Meena in Bone I knew I had to give this one to a special lady on my list. I just won't spoil the surprise by saying who!
BABY BOOTIES | Kozy Kuttings | $24 CAD | My new little nephew is so fun to shop for and I was so excited to find him a cute set of little winter booties. This pair looked particularly soft and cozy thanks to their fleece lining and they also looked like they'd be easy to put on and would have a better chance of actually staying on too. Now I just hope he doesn't grow too much before I get to give them to him!
*Purchased entirely or partially with ETSY Gift Card c/o ETSY Canada. 
---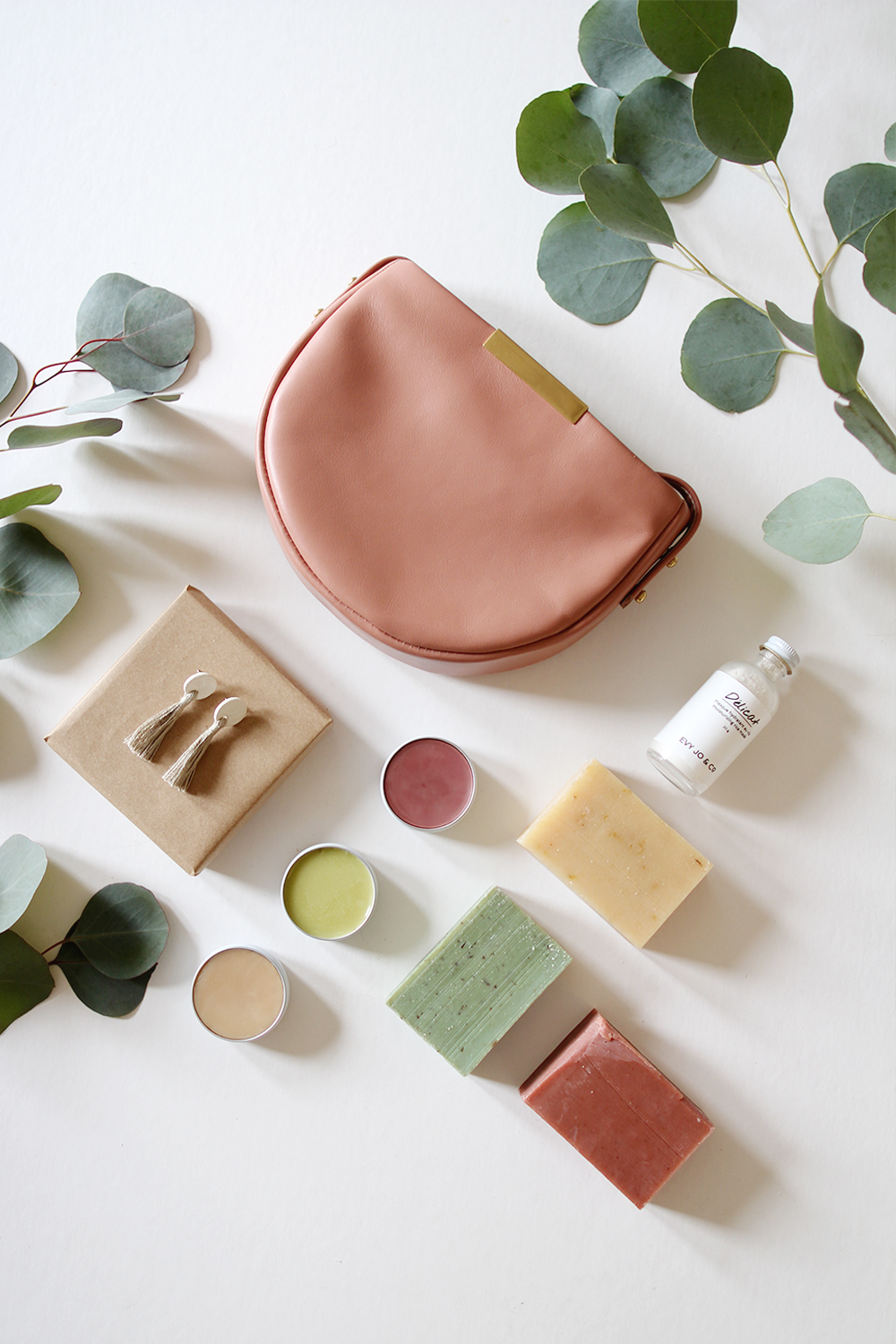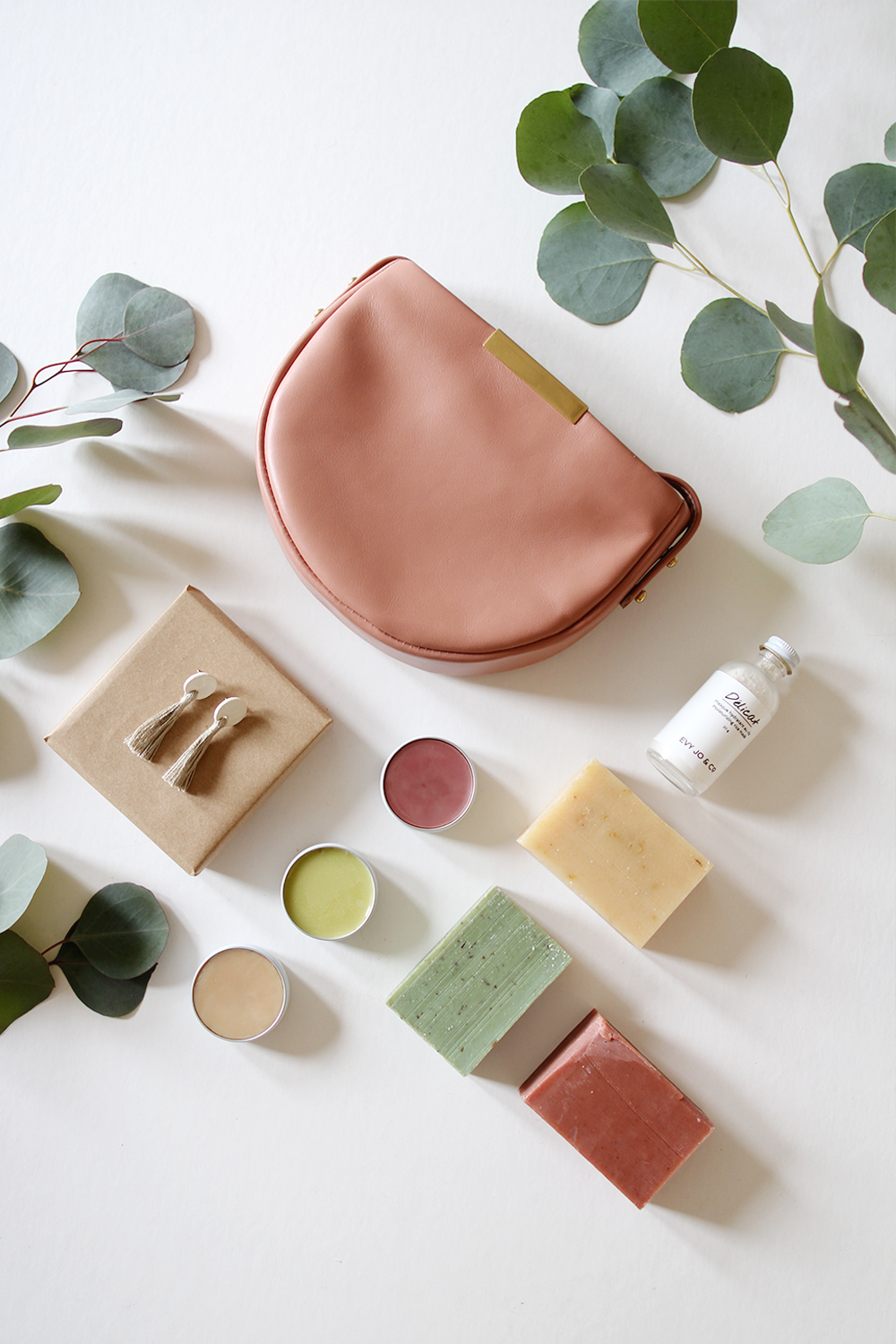 ---
GIFTS FOR THE HOST, GOOD FRIENDS & DISCERNING HOMEBODIES
---
It's definitely safe to say I'd be thrilled to give or to receive any of the beautiful items in this section! I thought I'd maybe pull 10 favourites from my latest ETSY sleuthing but honestly it was too hard to narrow it down so I've put together a full collection of my favourite apothecary, accessories, entertaining, pampering and just generally delightful finds.
Some of these makers are long-time favourites like Objective, Pépin and Opelle but I was very excited to discover a few new ones like MLKANHNY (gorgeous jewelry!) and ANITAKO (organic skin care, I can't wait to try their deodorant). I also love the vases by Talia Silva and the beautiful robes by Lost in Linen. Ah, so much goodness!
I hope these give you some good gift ideas, even if the recipient is you.
Click directly on the images to shop a product! 
---
---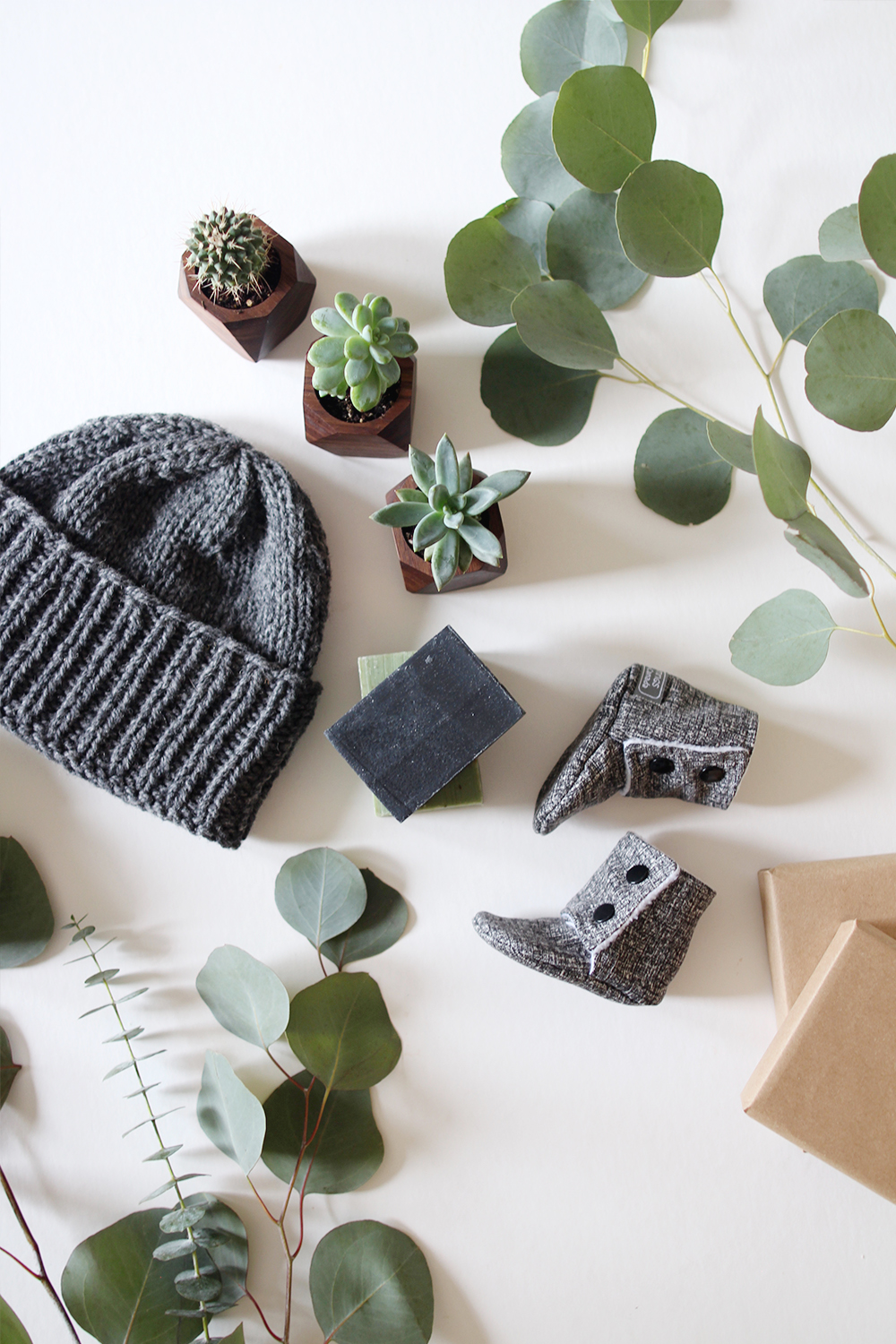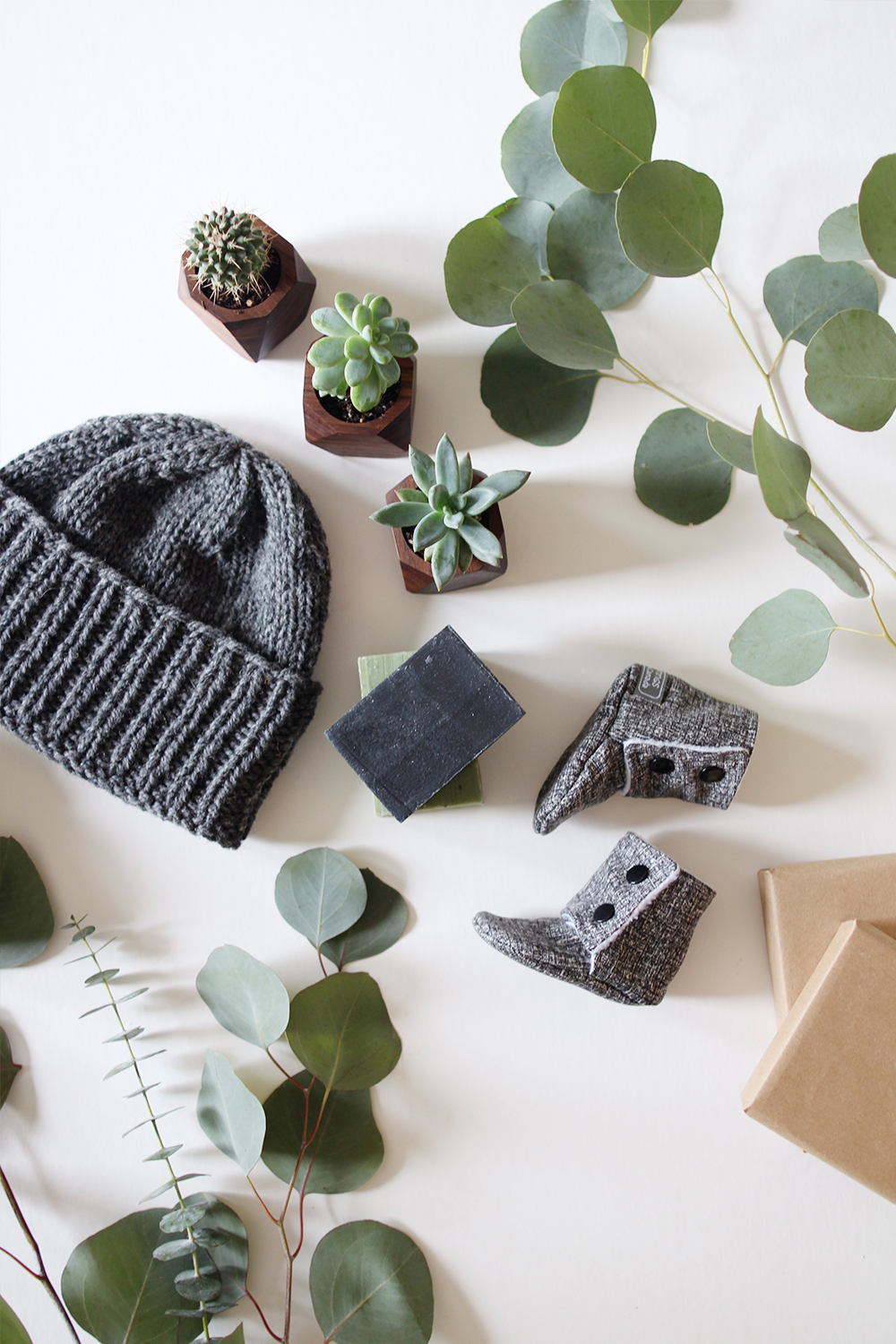 ---
GIFTS FOR THE FELLAS 
---
It's no secret that guys are hard to buy for. When it comes to shopping for my fella, my Dad or any in-laws I find it's best to aim for gifts that are somehow related to food, daily necessities, booze or comfort. If the item happens to combine one or more of those things, even better! With those in mind, here are some great, function focused options for the fellas on your list!
Click directly on the images to shop a product! 
---
---
GIFTS FOR LITTLE FOLKS
---
My sister-in-law, who's also a very dear friend, had a baby boy this summer and finding goodies for him has been so much fun. I definitely lean towards cute booties (there's just so TINY!), soft stuffed animals and cute onesies. If you've got a new member in the family or your circle of friends these are some really cute options, along with a couple intended for toddlers too. BTW I am seriously OBSESSED with all the felted creatures by Elisa Shine. They're just so ridiculously cute. Oh and that Pom Pom Bonnet? Too good! 
Click directly on the images to shop a product! 
---
---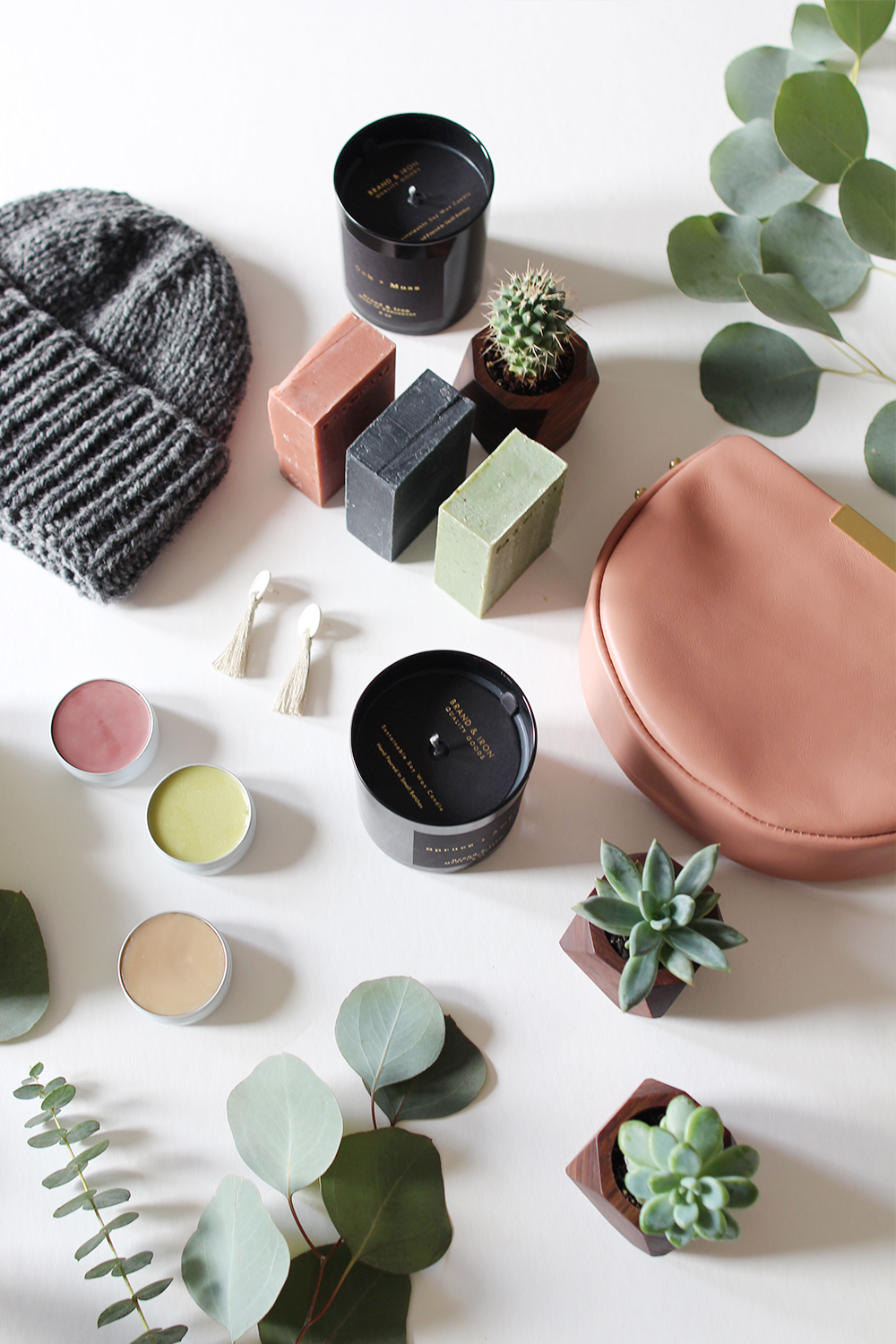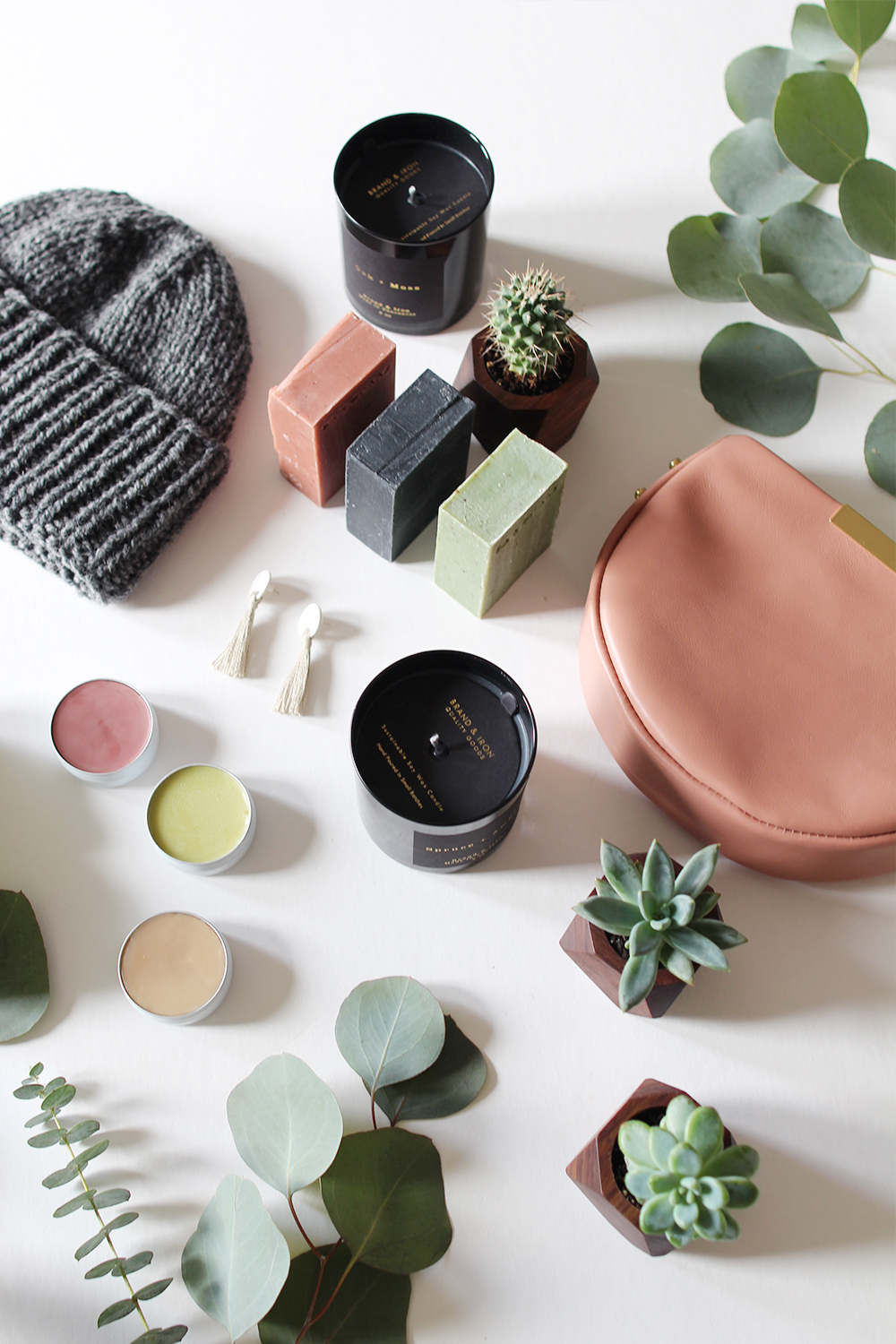 ---
Thus concludes my not so short list of gift ideas from ETSY Canada.
---
I hope that your gift gathering is going well so far and that this post might make it even easier. This will be the last you'll hear from me about gifting and holiday shopping but if you're looking for more gift ideas be sure to check out the ETSY CANADA Gift Guide for lots of other options. Just prepare to get lost in all the creative goodness the marketplace has to offer.
Here's a thought, I'd love to share my favourite international ETSY shops in the new year. Would you be interested in a post on those? There are some pretty special ones out there!
---
As always, thanks for reading and have a great week! 
---
Thanks to ETSY Canada for sponsoring today's post. This article was produced in partnership with ETSY Canada and I received both store credit and compensation for the content. This post contains affiliate links throughout. All gifts and sellers were chosen by me and all opinions are, as always my own. Thanks for supporting the brands that support Style Bee!