Hello again! It's been a minute since my last post but I'm so glad to be back after a lovely summer holiday. I hope you've been having a fabulous July so far!
If you've been following my IG stories you'll probably know that I recently spent some time in France with my Dad and a few days in Barcelona, Spain with my dear friend Hannah.
After receiving a few requests for an easy-to-reference overview of the trip, I decided to break my travels into a series of blog posts (France, Barcelona, What I Wore) to better encapsulate each part of the journey. So today I'll be covering part 1, my trip to France, during which we spent:
1 day and night in Paris
5 days and nights in Carcassonne
1 day and night in Toulouse
---
Short on time? Check out my latest travel diaries in my IG highlights: FRANCE & BARCELONA. You'll find lots of videos and boomerangs in there too. Otherwise, let's get into the post!
---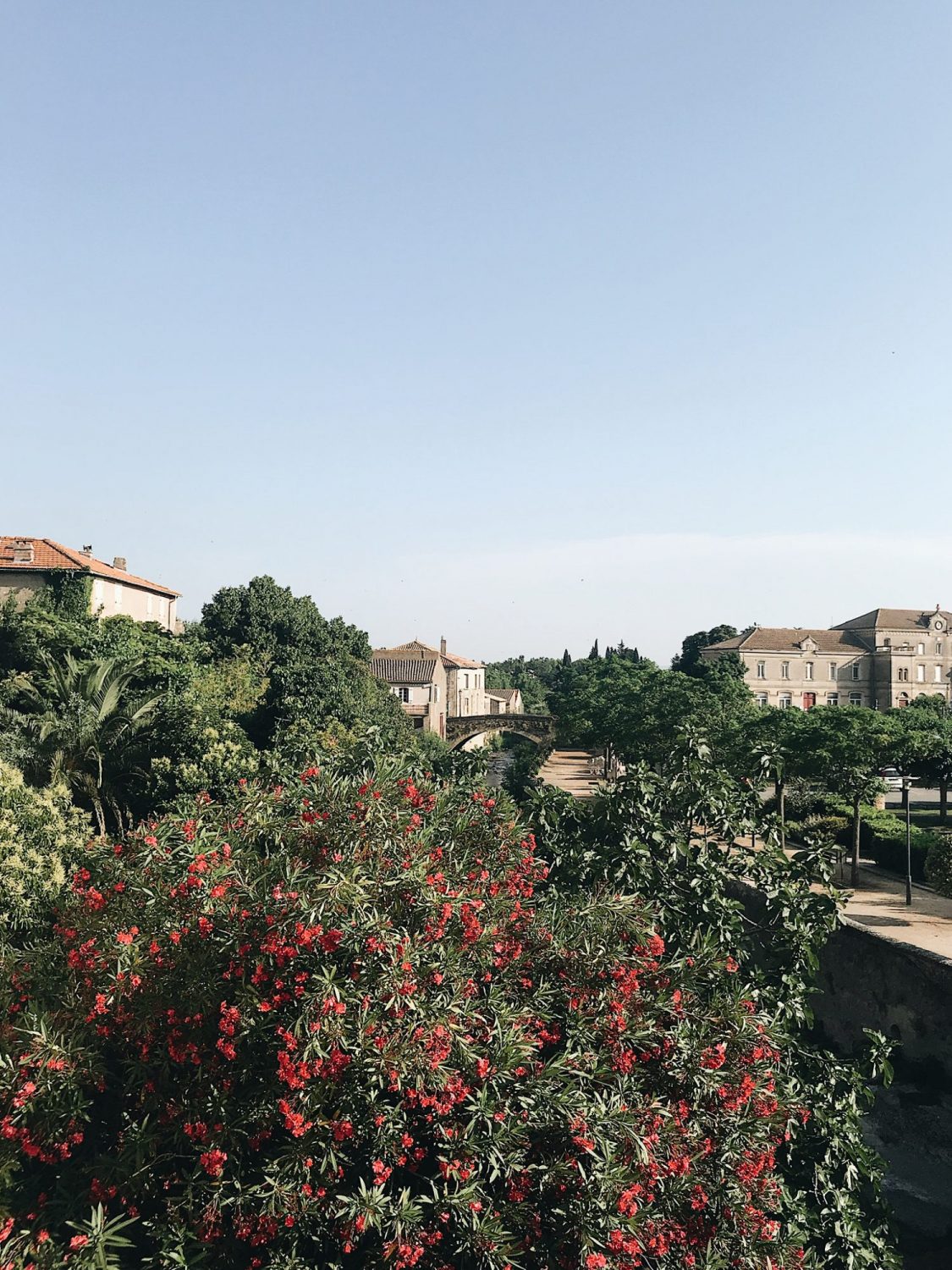 ---
REASON FOR THE TRIP
---
This year my Dad turned 70 and asked if I would like to join him on an adventure to visit a couple of his friends who reside in Caunes Minervois (a small town in the south of France) for a 70th birthday celebration they were hosting. My Mum wasn't able to travel and, of course, I couldn't pass up an opportunity to spend some time with my Dad on this special occasion and was thrilled to visit parts of France I might never otherwise see. So we packed our carry-ons and hopped across the Atlantic to have ourselves a father-daughter adventure!
We had an absolute blast zipping around the countryside in our rental Peugeot, exploring villages, medieval cités, museums and eating tasty treats all while enduring a blistering heatwave.
The town we were heading to for the birthday celebrations, Caunes Minervois, was not terribly easy to reach but we made our way via Paris, then flew to Toulouse, grabbed a car and drove to our home base of Carcassonne, about a 25 minute drive from Caunes Minervois.
So without further adieu, as they say, here is our travel itinerary in case you're headed to any of the same areas or if, like myself, you just love reading a good travel diary!
---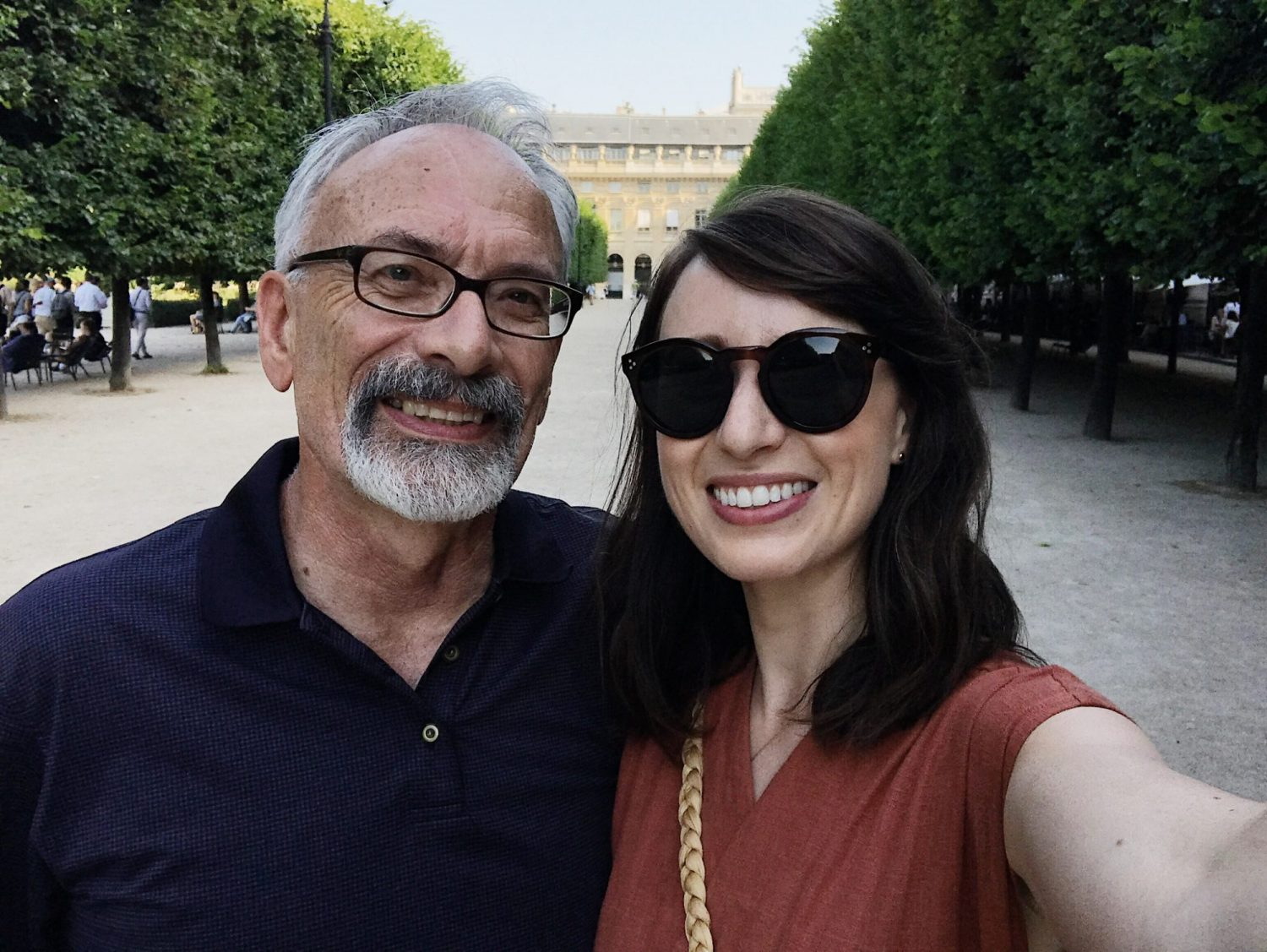 ---
PARIS
1 Day & 1 Night
---
---
WHERE WE STAYED: HOTEL PANACHE
I found this spot listed on quite a few Paris travel guides and loved the look of it, the location (right between the 9th & 10th Arr.) and the price point was right for our budget (under $200 CAD). Overall it was a little more basic than advertised but it was totally sufficient for our 1-night stay and gave us good access to all the sites and spots we wanted to visit that day.
---
---
WHERE WE ATE
---
BREAKFAST: We got in late the morning of June 27th from a red-eye so we missed the more traditional breakfast spots and lunch wasn't being served yet. After checking in early we made our way to a little boulangerie called JULHÈS for a spot of quiche, baguette and a flat white to fuel us for the day. It wasn't the best café but it seemed like lots of locals were in and out buying bread and goodies and gave us a nice spot to regroup after a long flight before.
LATE LUNCH: After A LOT of walking around the city we met up for rosé and a cheese plate with fresh bread near le Musée d'Orsay at La Coupe d'Or. It was a great spot for people watching and gave our feet a much needed break. It was fun to window shop along Rue Saint-Honoré where you'll find all the major brands like Christian Louboutin, Chanel and Tom Ford that are all just kind of fun to see in person.
DINNER: We didn't have far to go for dinner so we toured the area and explored the Jardin du Palais Royal for a bit before we sat down for a delicious dinner at Ellsworth.
---
---
WHERE WE WENT
---
MORNING & AFTERNOON: We got changed and hydrated at the hotel then set out on separate missions for a few hours. My Dad made a beeline to the Musée D'Orsay to take in some of the old masters like Degas, Monet and Renoir while I took a more scenic route through the city.
L'APPARTEMENT SÉZANE: I was thrilled to see how close our hotel was to L'Appartement Sézane and had been dying to visit and check it out. It didn't disappoint from a sartorial perspective and the merchandising was brilliant. The lack of A/C however, not so much. In the blistering heat I couldn't bring myself to try on clothes but I walked around and admired the gorgeous collection for a good 15 minutes.
---
---
LE MARAIS: Filled with style inspiration I began a meandering route to Le Marais where everything started to feel a little less hectic and the fact I was actually in Paris started to sink in. I stopped into Boot Café for another flat white boost and then headed south to walk along the Seine.
---
---
THE SEINE: I walked west along the Seine river where I hopped from one shady spot to the next, stopped to refill my water bottle and took a few snaps of the beautiful buildings across the river. The pathways were bustling with scooters, bikes and tourists from all around the world and I could feel a sense of summer glee emanating despite the dense heat.
---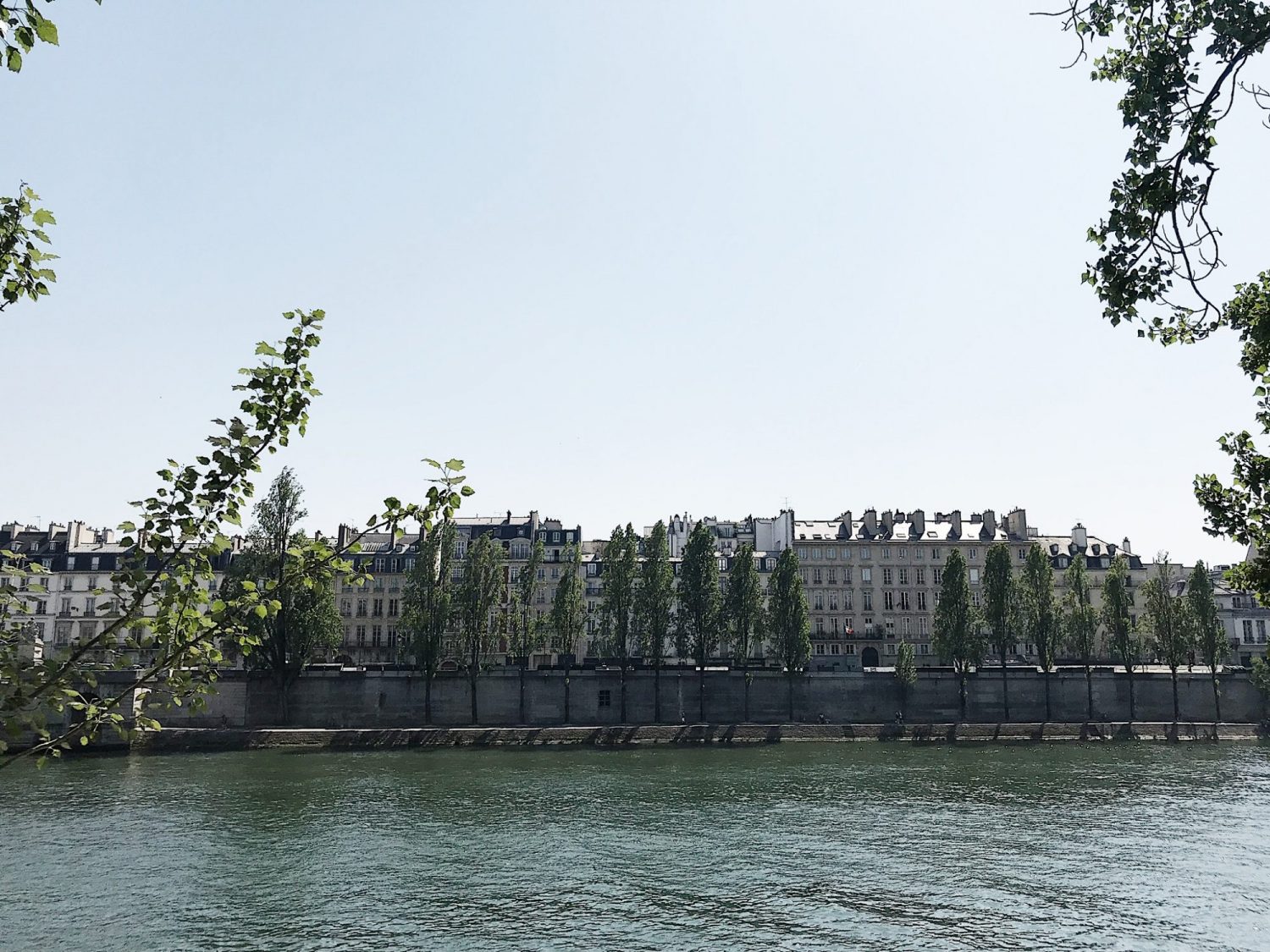 ---
JARDIN DU PALAIS ROYAL: After meeting up with my Dad, who was all abuzz about his Musée D'Orsay sightings, and stopping for a bite and celebratory rosé we found our way into one of my favourite spots, le Jardin du Palais Royal. Groups of friends were playing pétanque (similar to bocce) and families were parked on benches with pups snoozing in the shade. The sun had finally lost some of its intensity and it was a lovely spot to explore before dinner at Ellsworth.
---
---
LATE NIGHT WANDER: After we made our way back to the hotel, my Dad called it a day and I took a little tour of the neighbourhood (Fauberg-Montmartre). The cafés and bars were bustling with people and it seemed down every little corridor there was another spot spilling over with folks taking advantage of the cool night air. I plopped onto a chair at La Comète for a night cap and a pavlova with crème fraîche and seasonal berries.
I ended the evening with a cool shower, feeling thankful for a great day and a perfect start to the trip. Then we were back on the road early the next morning to catch a quick flight from Paris to Toulouse.
---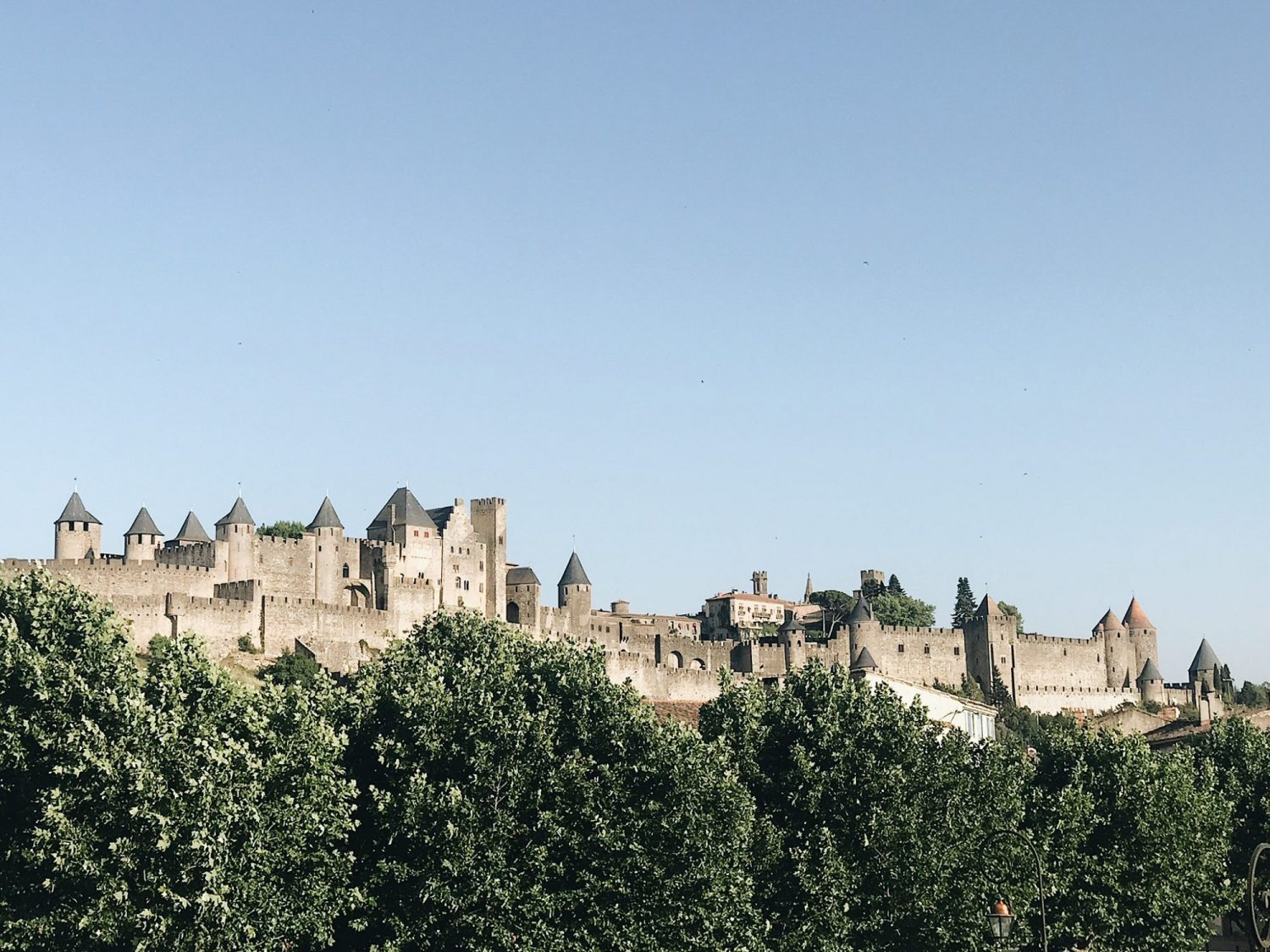 ---
CARCASSONNE
5 Days & 5 Nights
---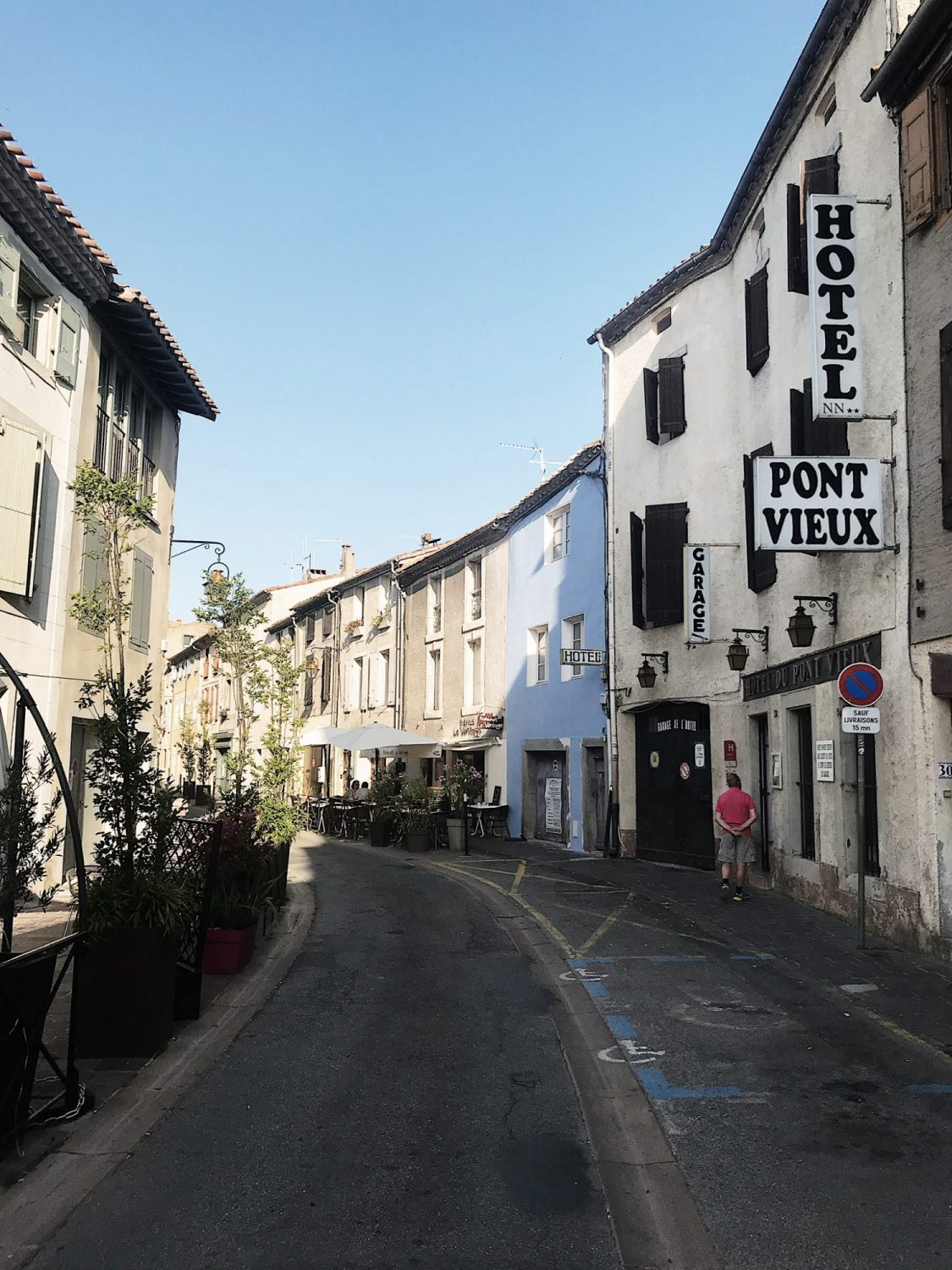 ---
WHERE WE STAYED: AIRBNB
We found a great little Airbnb to stay in during our time in Carcassonne and while it doesn't seem to be listed right now, I thought I'd share it anyway. It was the perfect location (on Rue des Calquières) for walking access to the medieval cité and the downtown alike and had all the amenities we needed such as: A/C, 2 bedrooms, a kitchen, parking and easy access. It was excellent value (< $500 CAD for 5 nights) and the hosts Sabine and Claude were super helpful and welcoming. We'd stay again in a heartbeat!
---
---
WHERE WE ATE IN CARCASSONNE
---
BREAKFAST: We had a couple of nice breakfasts at Freaks Café and La Briocherie where I got my pain au raisin fix and we grabbed brioche sandwiches for our day trips. Both were great for watching people but the briocherie was particularly nice for a more local feel as people popped in on their way to work through the Place Carnot centre square.
PLACE CARNOT MARKET: I don't know about most places in Europe but the south of France seems to do farmer's markets extremely well. On Tuesdays, Thursdays and Saturdays vendors from all over the area would set up their stalls in the square and display their beautiful fresh fruits, veggies, flowers, cheeses, breads and meats for the locals and tourists alike. We picked up some great goodies at the market for road trips and snacks between adventures.
LUNCHES: Most lunches we either brought with us from the market or stopped for a light snack at a little café or brasserie wherever we were for the day. There is no shortage of options for meals when you're in the south of France. Just keep an eye on the time because a lot of spots are closed between lunch and dinner (about 3-6pm).
DINNERS: We had two fabulous dinners within the Cite Médiéval at L'Escargot (tapas style) and La Table d'Alais (more traditional prix fix format), which were a bit of a mission to find but well worth it. We also had a great final meal at Le Passage just on the outskirts of the cité.
---
FREAKS

MARKET

L'ESCARGOT

LA BRIOCHERIE

MARKET
---
WHERE WE WENT
---
CITE MÉDIÉVAL (in Carcassonne)
The fortified city first built in the 12th–13th centuries, with grand walls, 52 towers & valley views is what the city of Carcassonne is best known for (other than the board game of course haha). We spent a couple of evenings wandering up the winding cobblestone pathways, twisting corridors and hidden courtyards. It was honestly hard to wrap my mind around a structure so old with such rich history. We didn't do a formal tour of the ramparts, which I'm sure would have been interesting but didn't feel necessary for the time we had.
I will note that the cité is not very accessible and even on very sturdy legs it can be a bit treacherous to reach to centre and to walk around at night.
---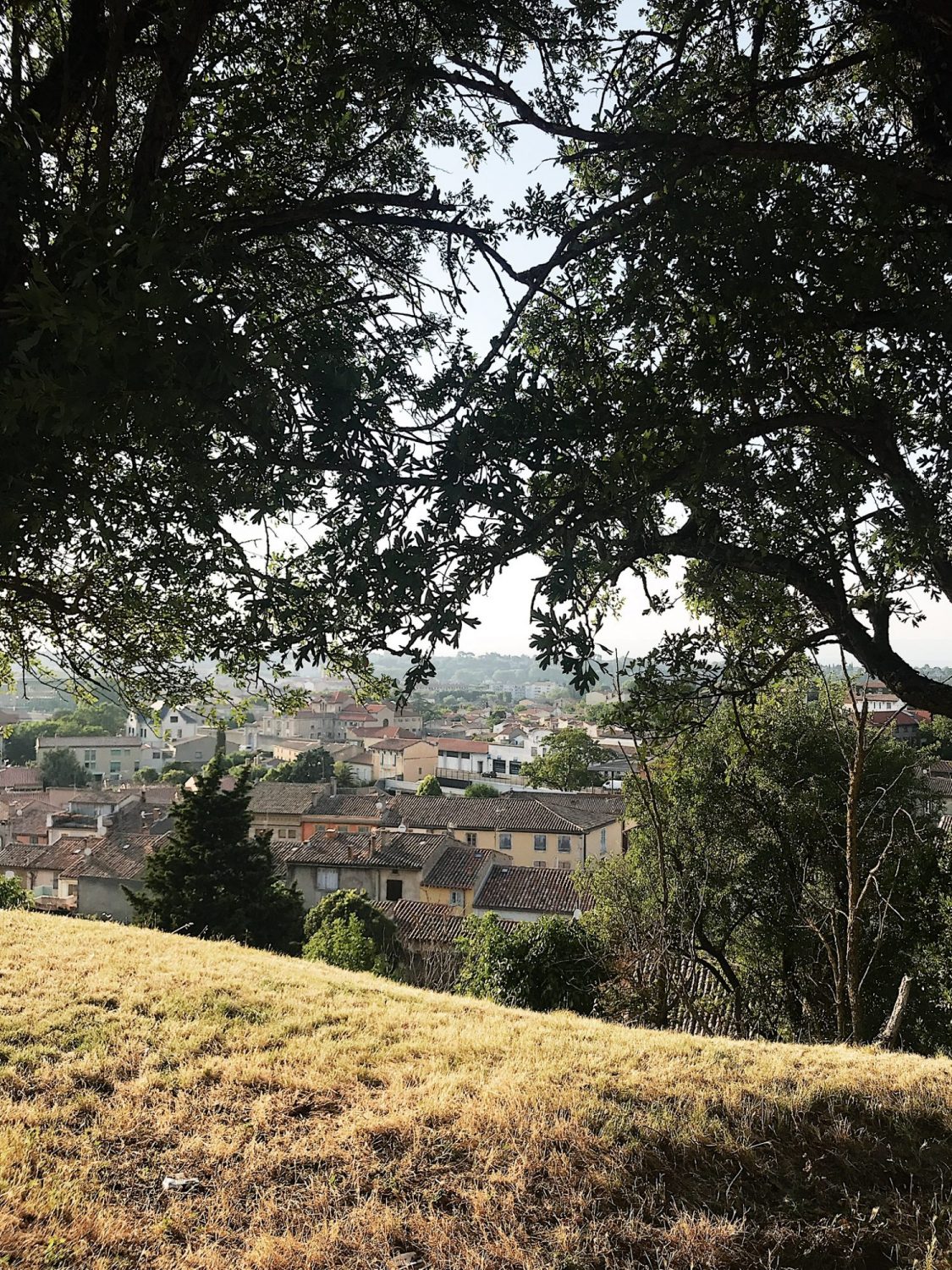 ---
CAUNES MINERVOIS (25 min drive)
Caunes-Minervois is a small medieval town in the Occitanie region in southern France. It is known particularly for its ancient Abbey, dating from the eighth century, and the outstanding red marble that has been quarried locally from Roman times.
This is where my Dad's friends now live (after many years in Toronto) and they have the most charming home with a beautiful, plant-filled courtyard and resident lizards and local cats who pop by to say hello. The party was hosted at Hotel d'Alibert in the wine cellar (which was as cool in experience as it was in temperature) and we stayed nearby at La Marbrerie Hôtel.
We had such a wonderful time meeting their friends from the UK, France and Denmark, all of whom had known each other for decades. I can only hope my friends and I are still getting together and going on adventures in 40 years too!
If you do the math, we were technically double booked this evening but it was worth it in the end to keep our Airbnb and avoid driving late at night.
---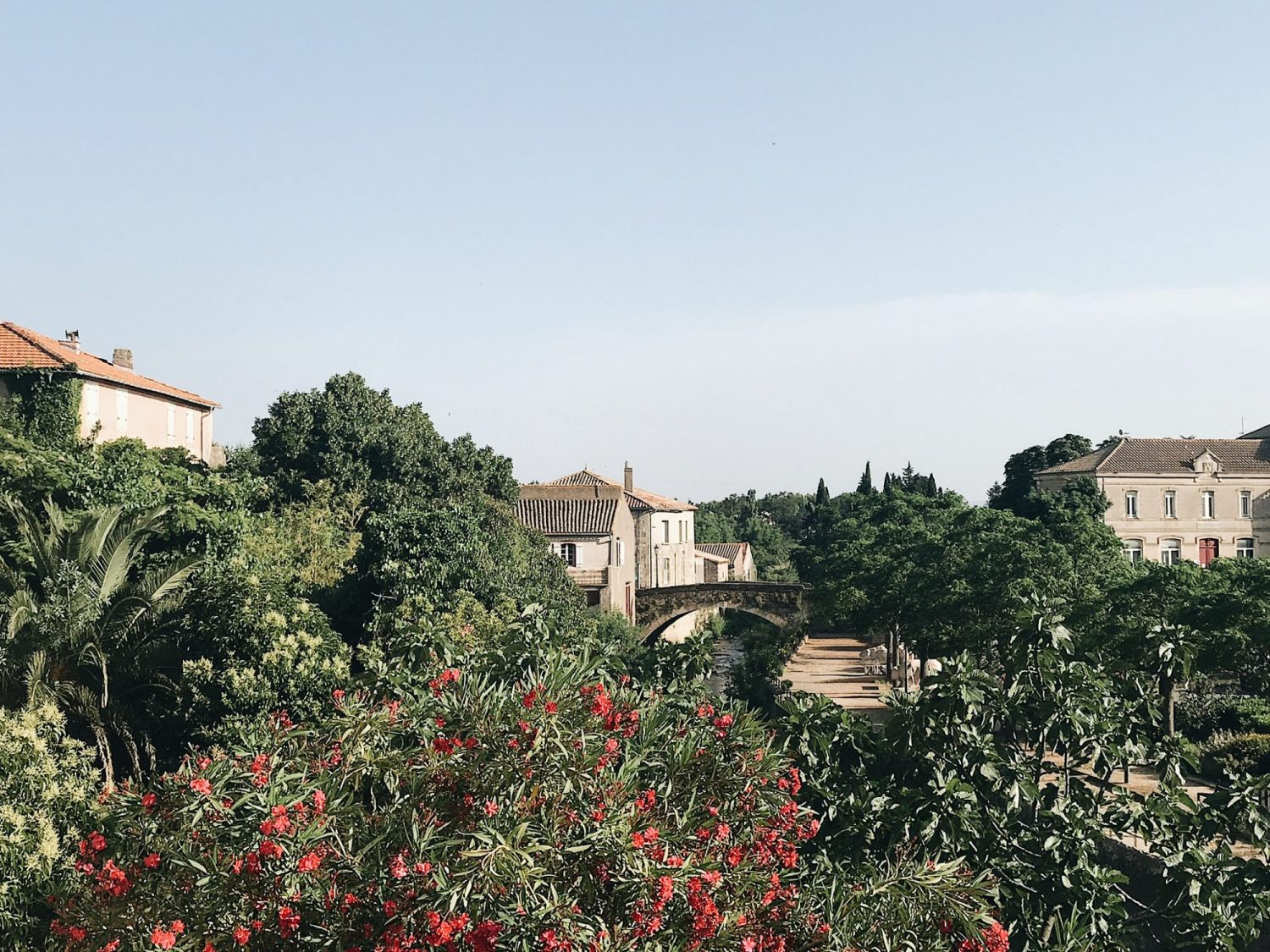 ---
MUSÉE DES BEAUX-ARTS (in Carcassonne)
This small fine-arts museum specializes in paintings & ceramics from the 17th century to the present was recommended by an artist we met the night before so we knew it would be worth a look.
We visited the museum in Carcassonne on our most low-key day and it was the perfect spot to escape the heat and take in some beautiful artwork. They had a stunning contemporary show on at the time, which I thoroughly enjoyed.
---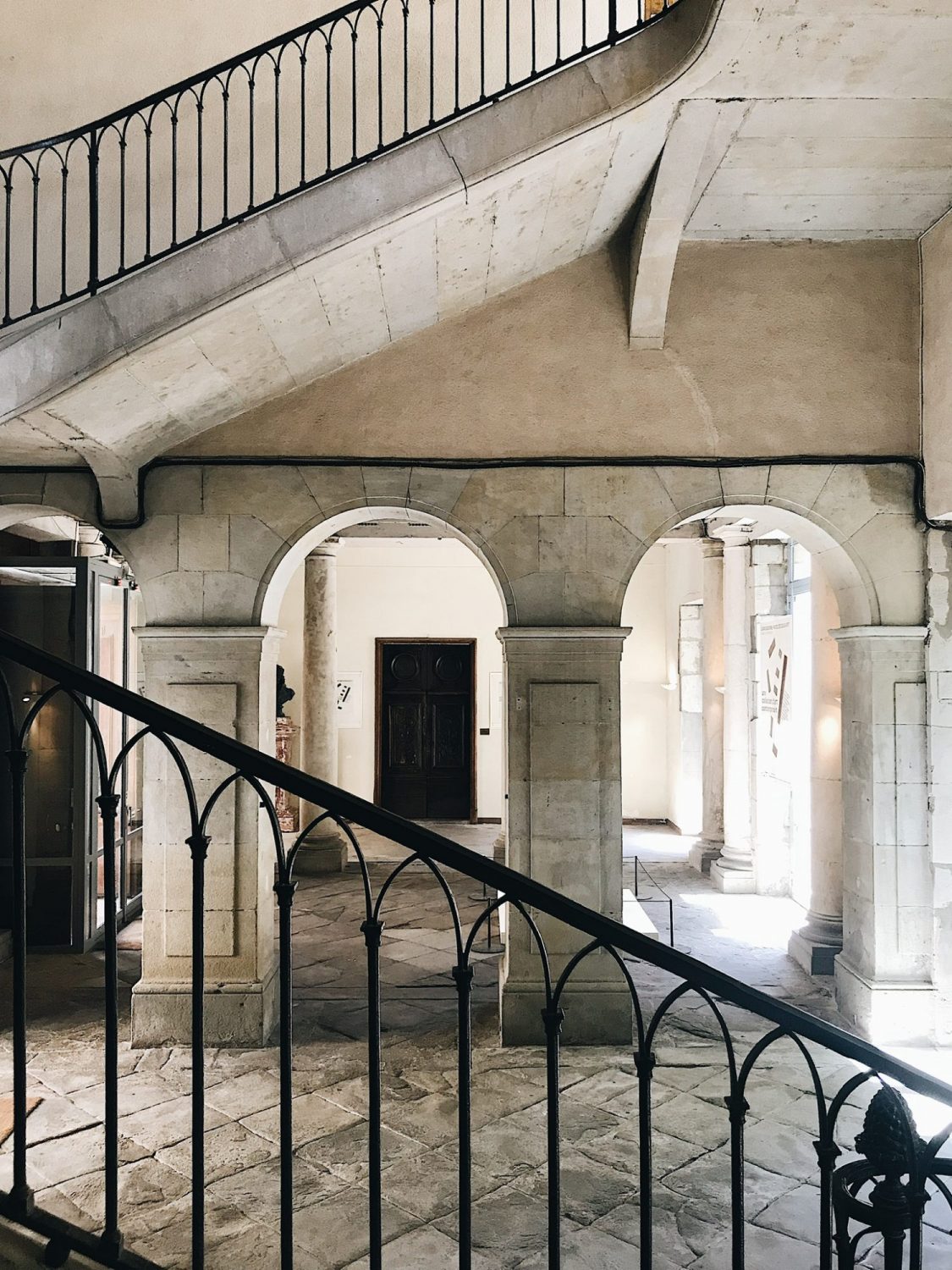 ---
SAINT-GUILHEM-LE-DÉSERT (1.5 hr drive)
Saint-Guilhem-le-Désert is a commune in the Hérault department in the Occitanie region in southern France.
At the behest of some friends back home we planned a day trip to this little village hideaway tucked in the narrow valley of the Gellone river where it meets the steep-sided gorge of the Hérault River. The town is also home to the Gellone Abby founded in 804!
We thoroughly enjoyed the drive and our day exploring the village and wandering its winding streets, popping into little shops, micro breweries and cafés in the centre square. I picked up some lovely earrings made by a local jeweller along with a few blocks of savon de Marseille à l'huile d'olive for friends.
---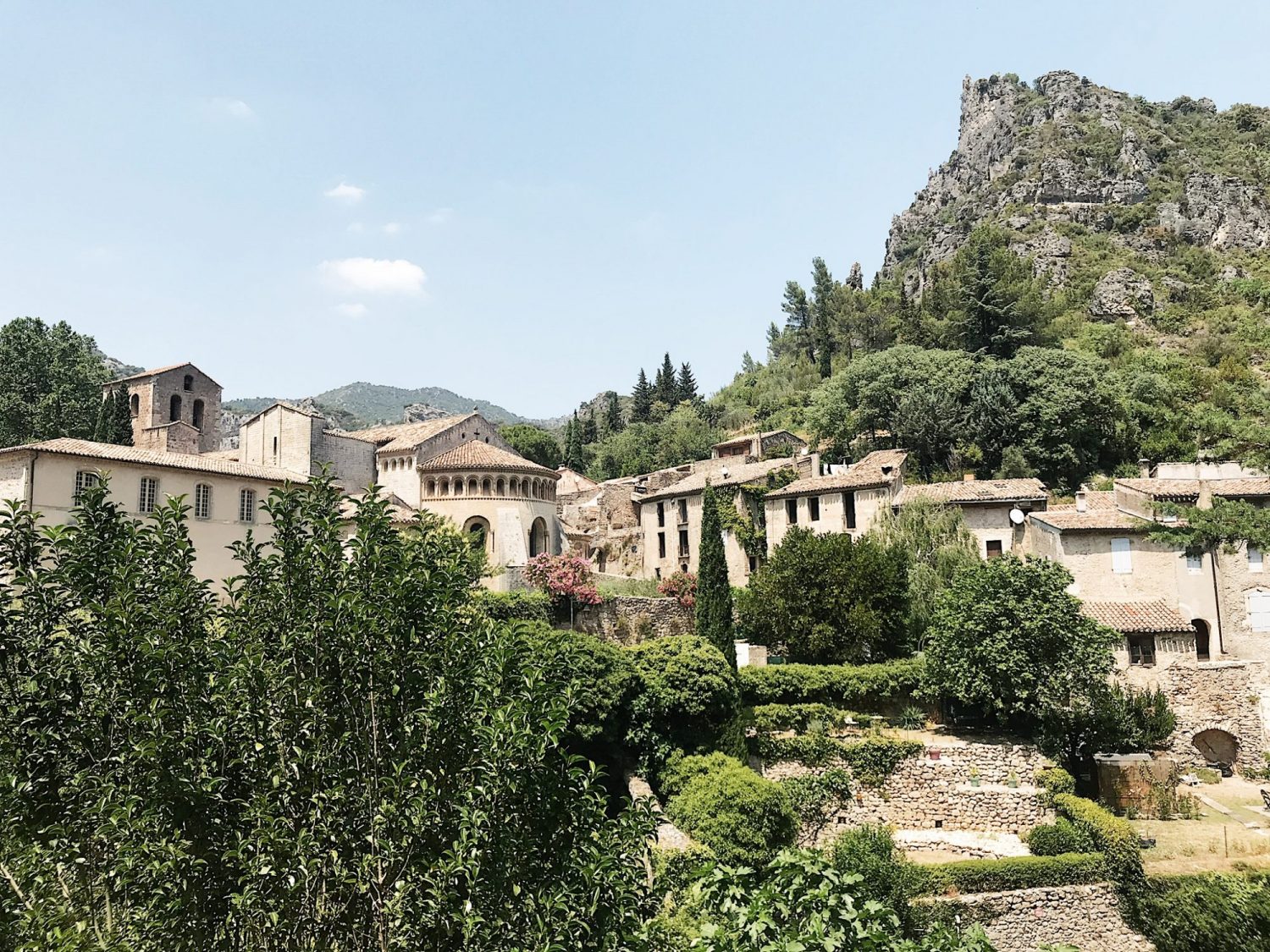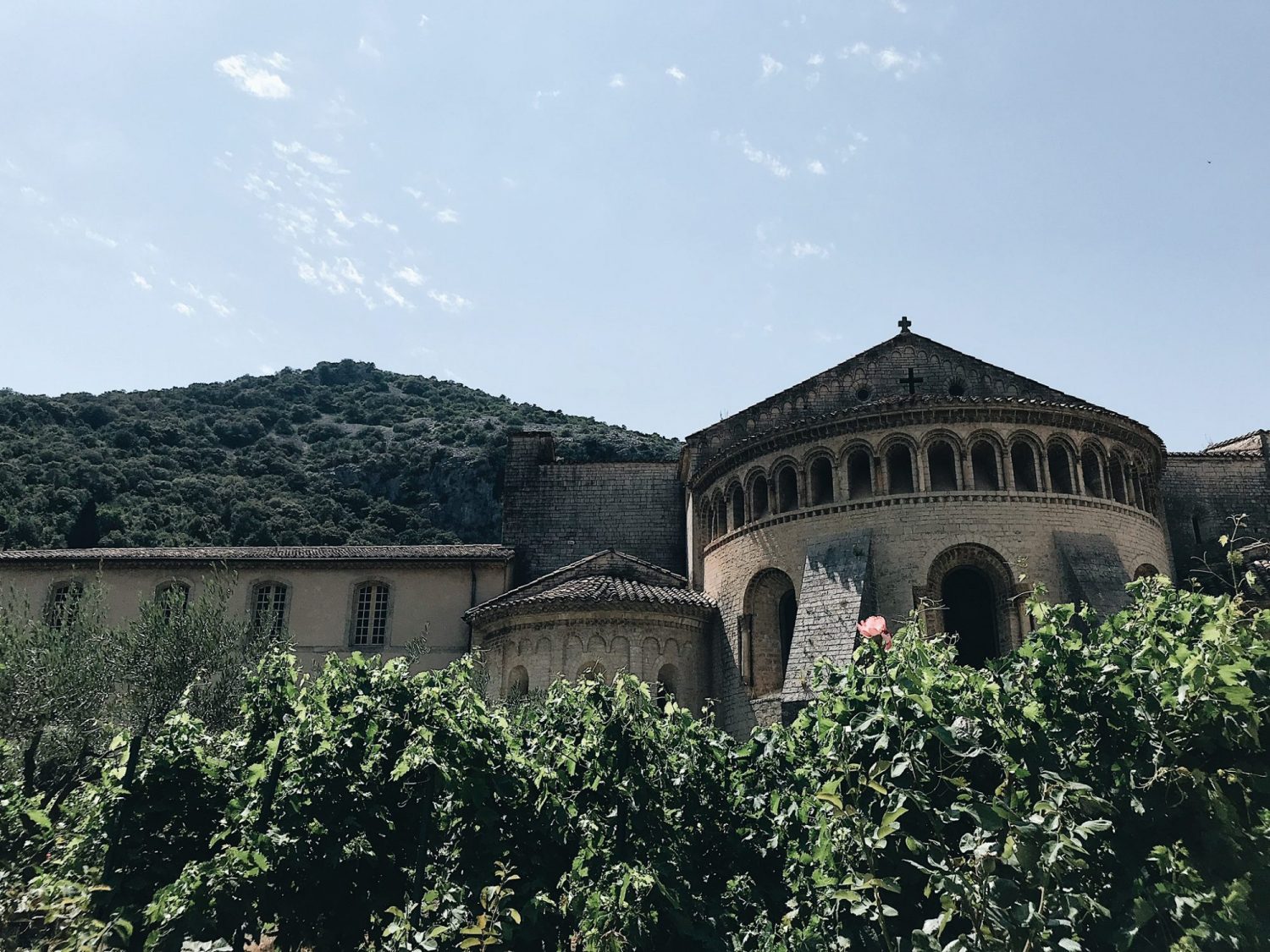 ---
MARSEILLAN (1 hr 20 min drive)
After meeting a friendly Scotsman and his sweet dog in Saint-Guilhem-Le-Desert we followed his suggestion to visit the coastal town he lives in called, Marseillan, just down the coast from Montpellier. It was on the way back to Carcassonne and the drive was lovely. We parked and got down to the port where we found a couple of chaises at L'escale and ordered some fresh seafood to end the day.
---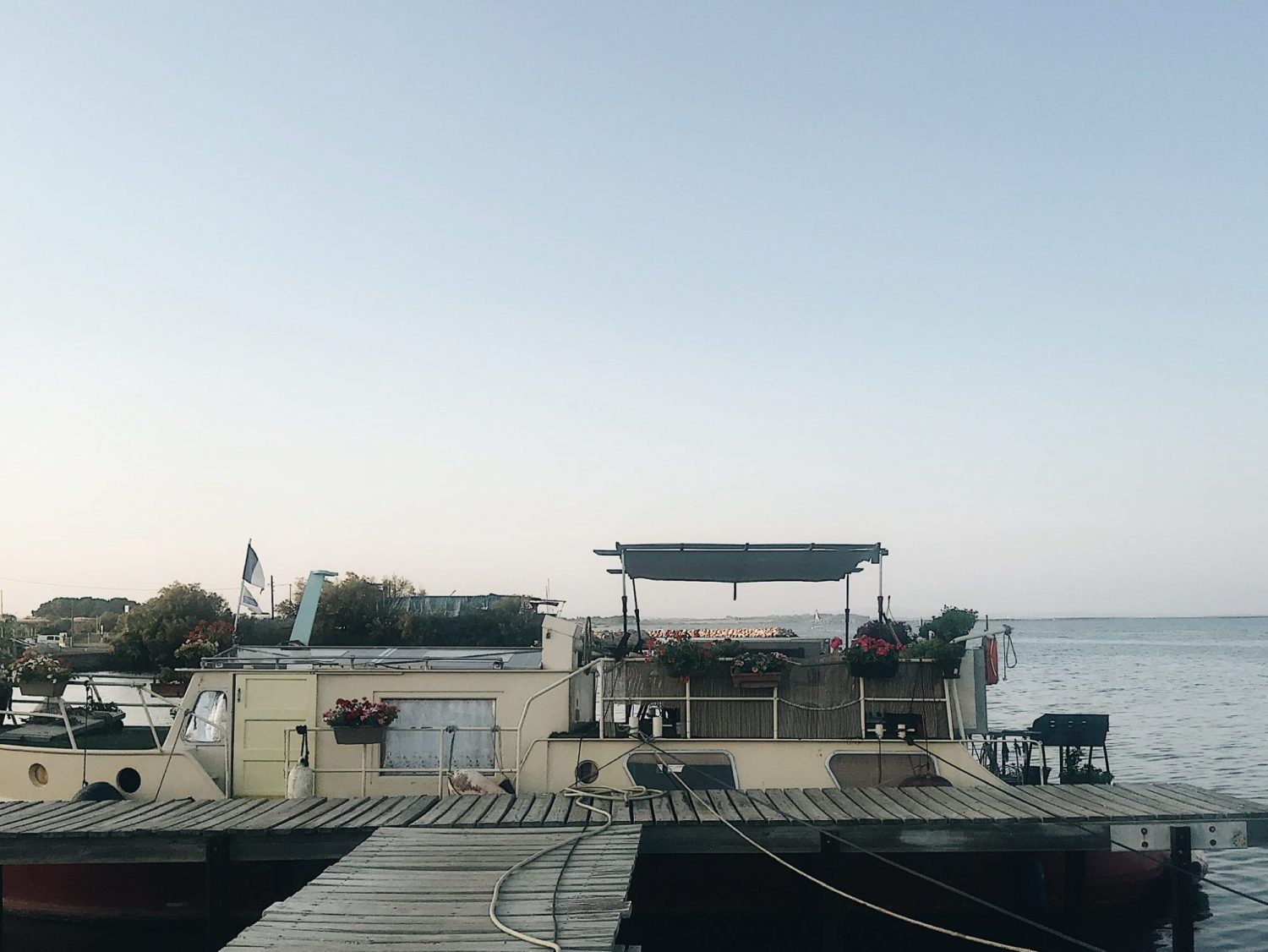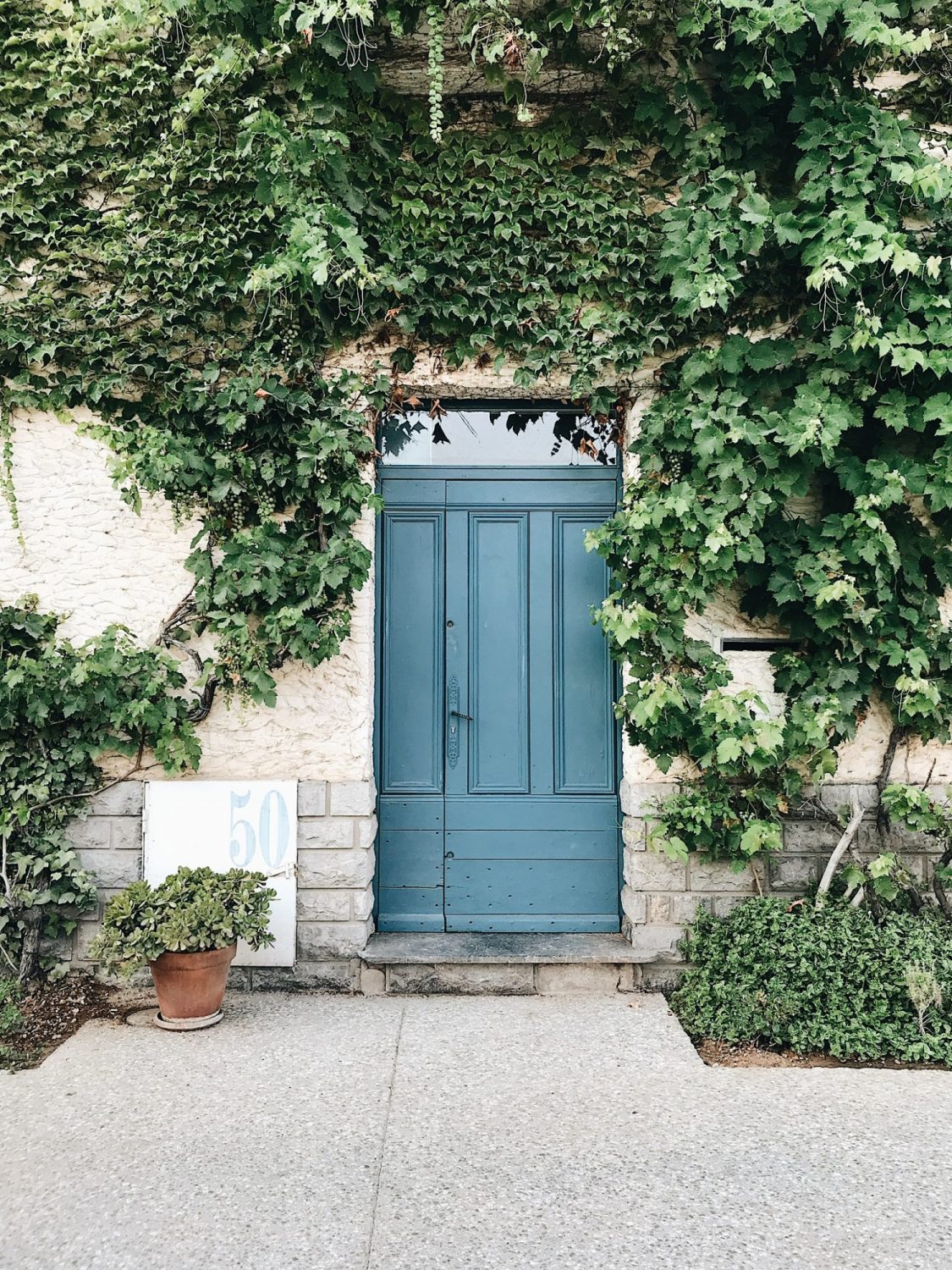 ---
DALÍ THEATRE MUSEUM ( < 2 hr drive)
Being art lovers we couldn't miss an opportunity to visit Dali's 19th-century theatre, an elaborate museum, designed by the artist himself. Located in Figueres, Spain it was an easy day trip from Carcassonne and well worth the effort to get there.
The space was truly awe-inspiring and filled from floor to ceiling with some of the most unique, brilliant and bizarre works of art I've ever had the pleasure to witness. It was definitely very busy, even on a Tuesday, but we still got through pretty quickly and were able to see everything we had hoped to, including the Dalí Jewels Collection.
---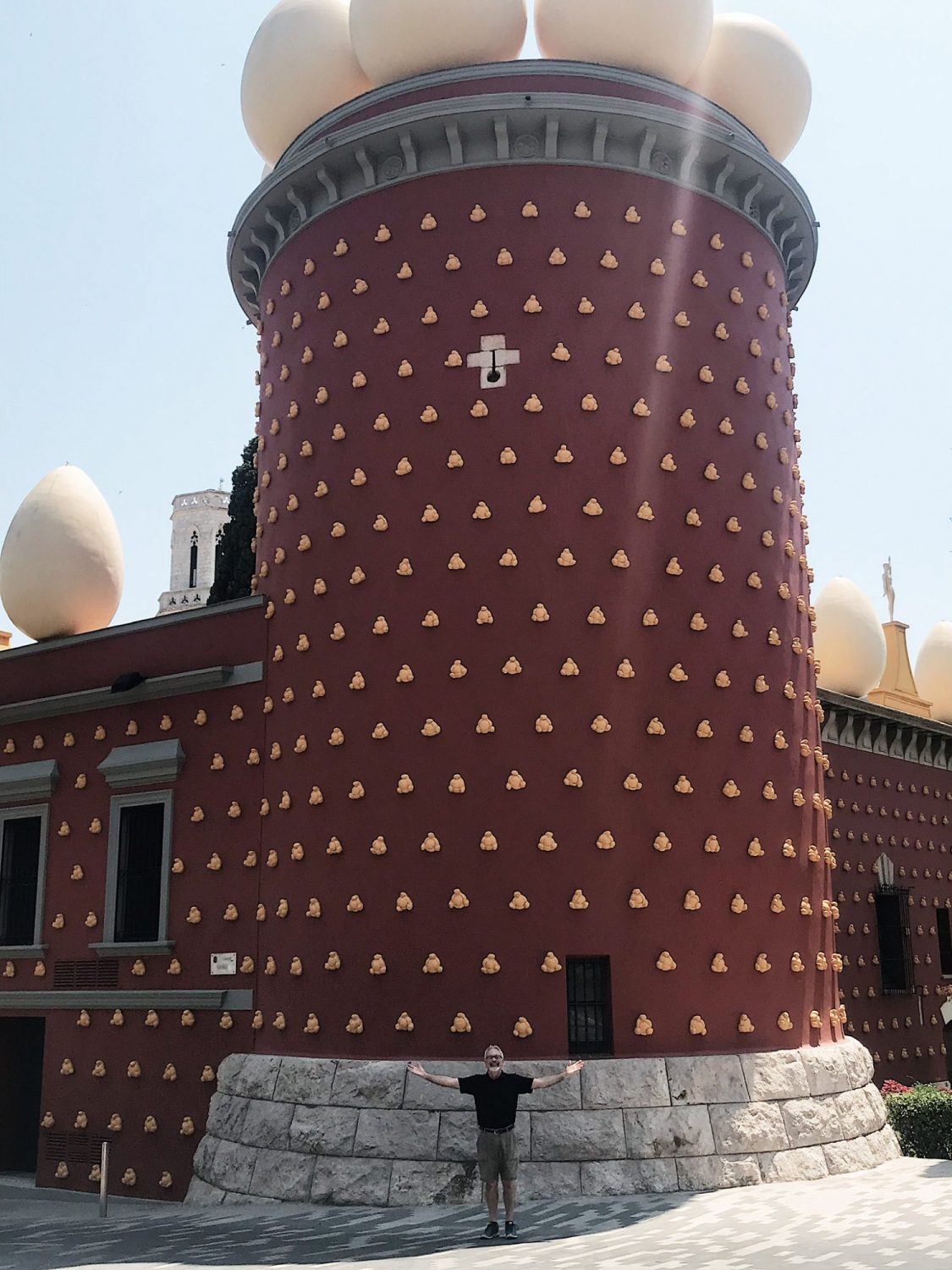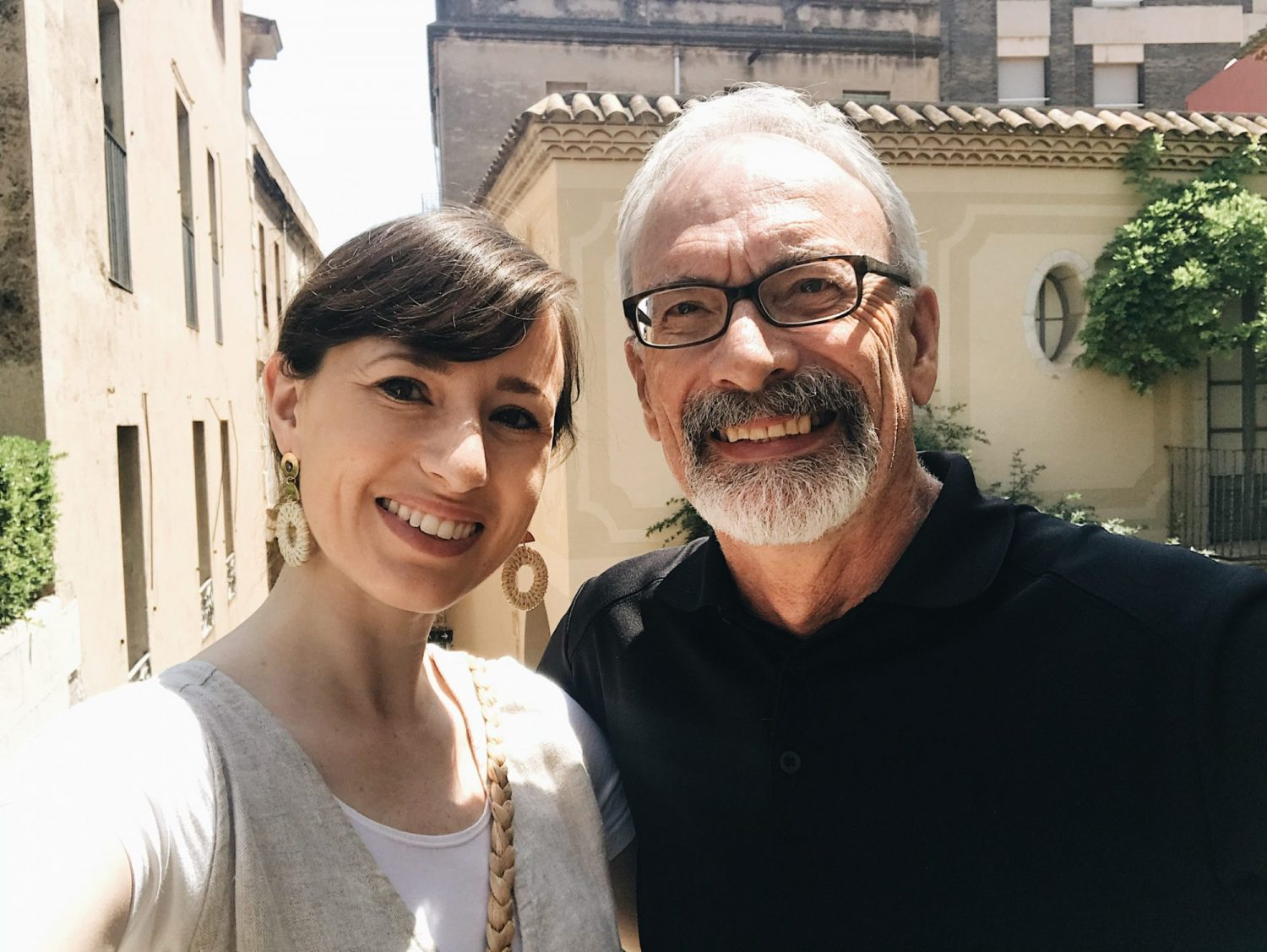 ---
WALK ALONG THE AUDE RIVER (in Carcassonne)
On our last evening in Carcassonne we took a pre-dinner walk along the Aude river. There were families out for a stroll and locals getting their daily run in after the heat had subsided and I felt right at home. The sunset was lovely and it was a great way to end our visit.
---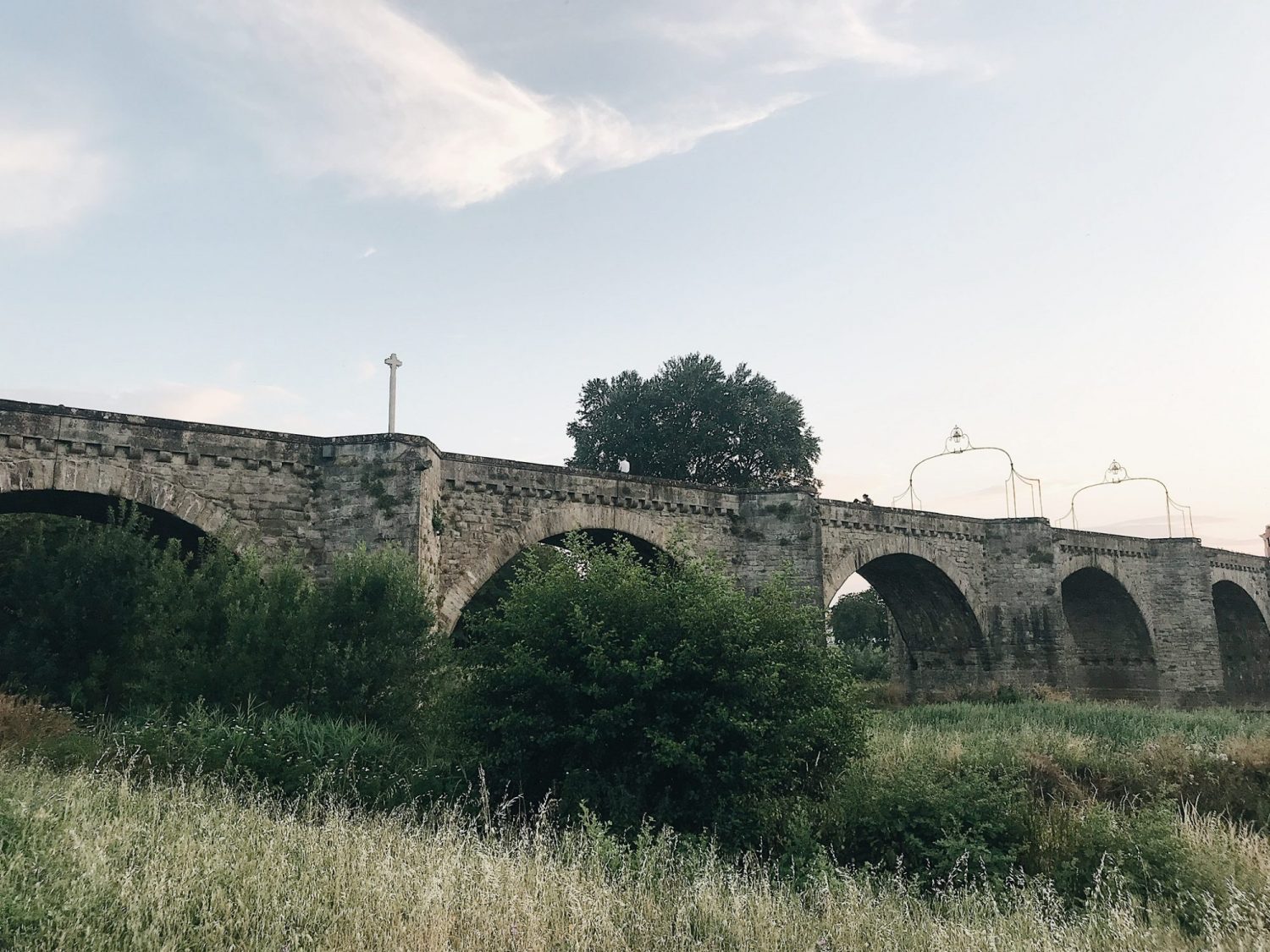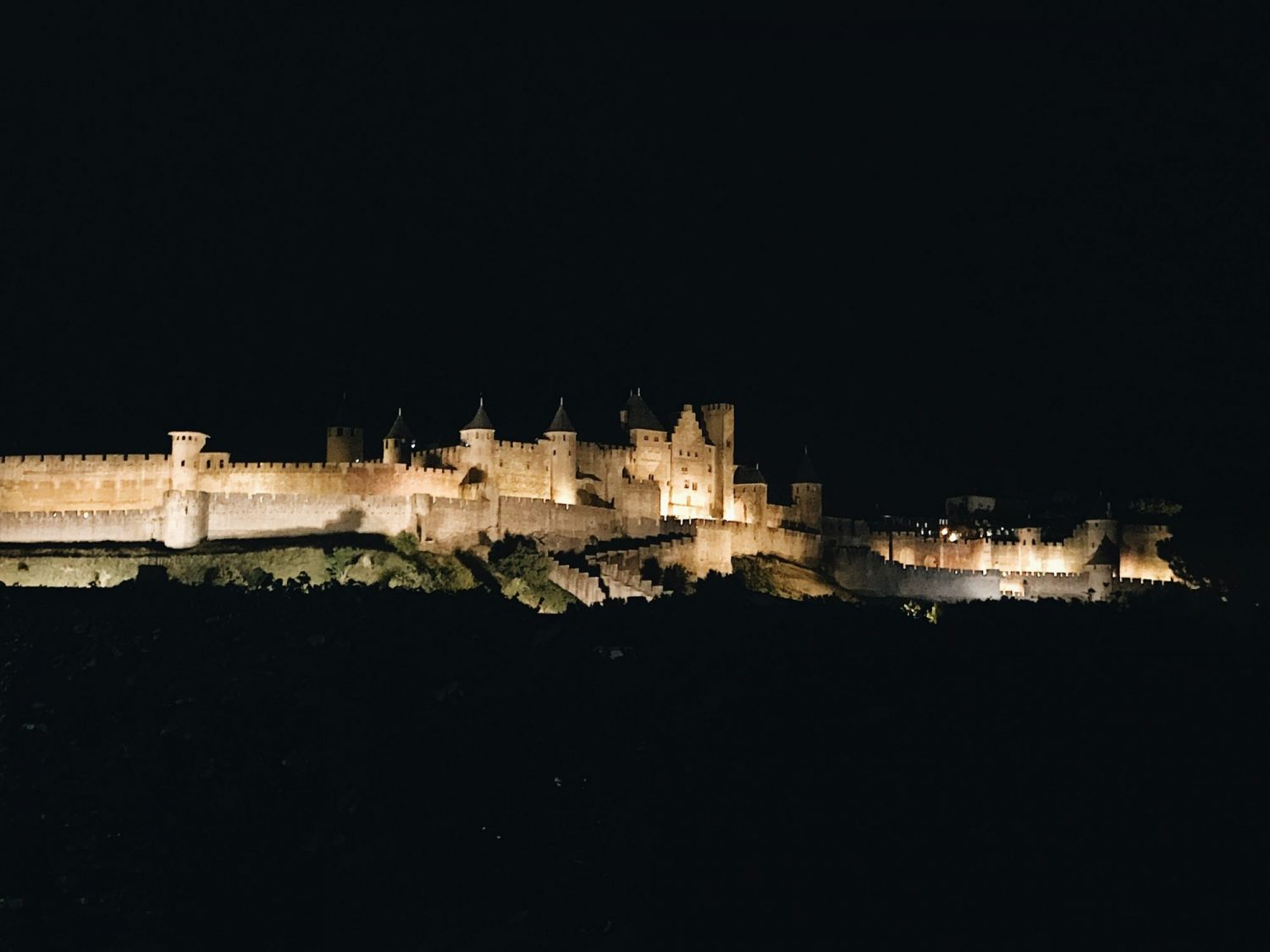 ---
TOULOUSE
1 Day & 1 Night
---
We ended up in Toulouse as a result of logistics and it being the closest major airport to Carcassonne, however, it ended up being one of my favourites parts of our trip! I had done very little research about Toulouse other than where to stay so I had no major expectations. We found it was quite a metropolitan city, particularly around our hotel, and after several days wandering small villages and exploring quaint Carcassonne, this was a welcome change. The hustle and bustle gave us the energy boost we needed to make the most of our final full day of the trip.
---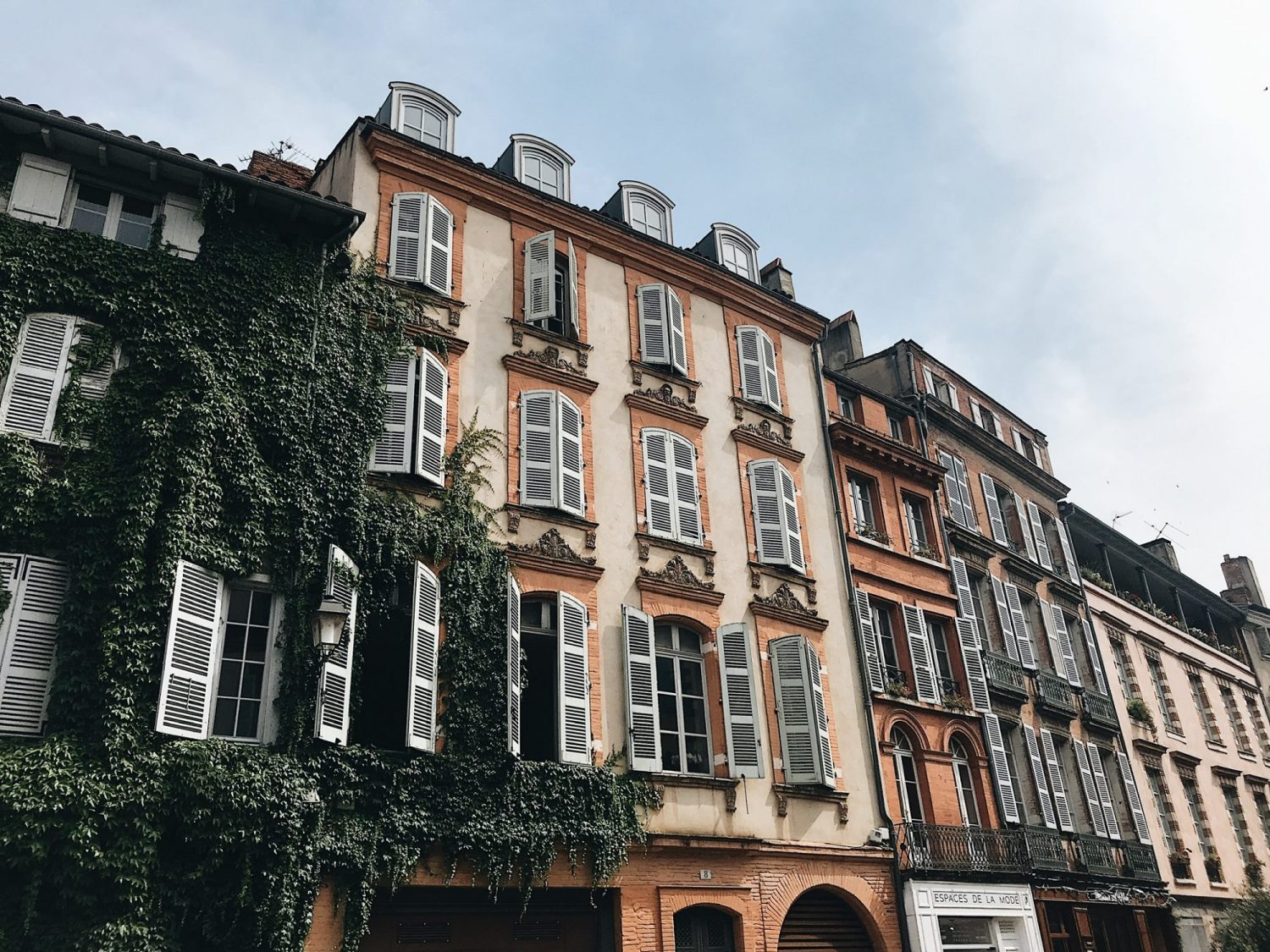 ---
WHERE WE STAYED: GRAND HÔTEL DE L'OPERA
This was another hotel I'd seen on lots of travel guides and seemed to be in a good location. It was indeed central and I'm glad we had a good launch point for our single day of explorations.
The staff was very friendly and welcoming and the hotel has an old world French opulence to it, which was pretty fun after all the minimal spaces we'd been staying in. Lots of velvet, ornate wallpaper and intricate, dark woodwork.
---
---
WHERE WE ATE
---
DINNER: Like I said, we hadn't planned much for our time in Toulouse so once we got settled I realized we needed a good dinner spot. A quick Google search pointed me to No.5 Wine Bar and holy crap am I ever glad it did! The cellar restaurant is lesser known than it's upstairs bar, which boasts a collection of over 500 bottles of wine and holds the title of World's Best Wine Bar.
We booked an early dinner seating and it was honestly one of my favourite meals of all time. The food was so delicious with inspired seasonal ingredients and creatively presented plates. The wine pairings were all unique and interesting and the sommelier, a 28 year old woman, helped us appreciate each one.
---
---
WHERE WE WENT
---
SELF-GUIDED WALKING TOUR: Wanting to make the most of our time in Toulouse I discovered a 3 hour walking tour and it ended up being a great way to check out some of the key spots throughout the city. While we didn't manage to visit all 13 sights (and one was closed) we did get around to most of them and saw some local neighbourhoods, parks and fascinating hideaways along the way.
---
---
PLACE DU CAPITOLE

WAR MEMORIAL

CATHEDRAL SAINT-ÉTIENNE

RUE PIER DE FERMAT SHOPS

JARDIN DES PLANTES

PONT NEUF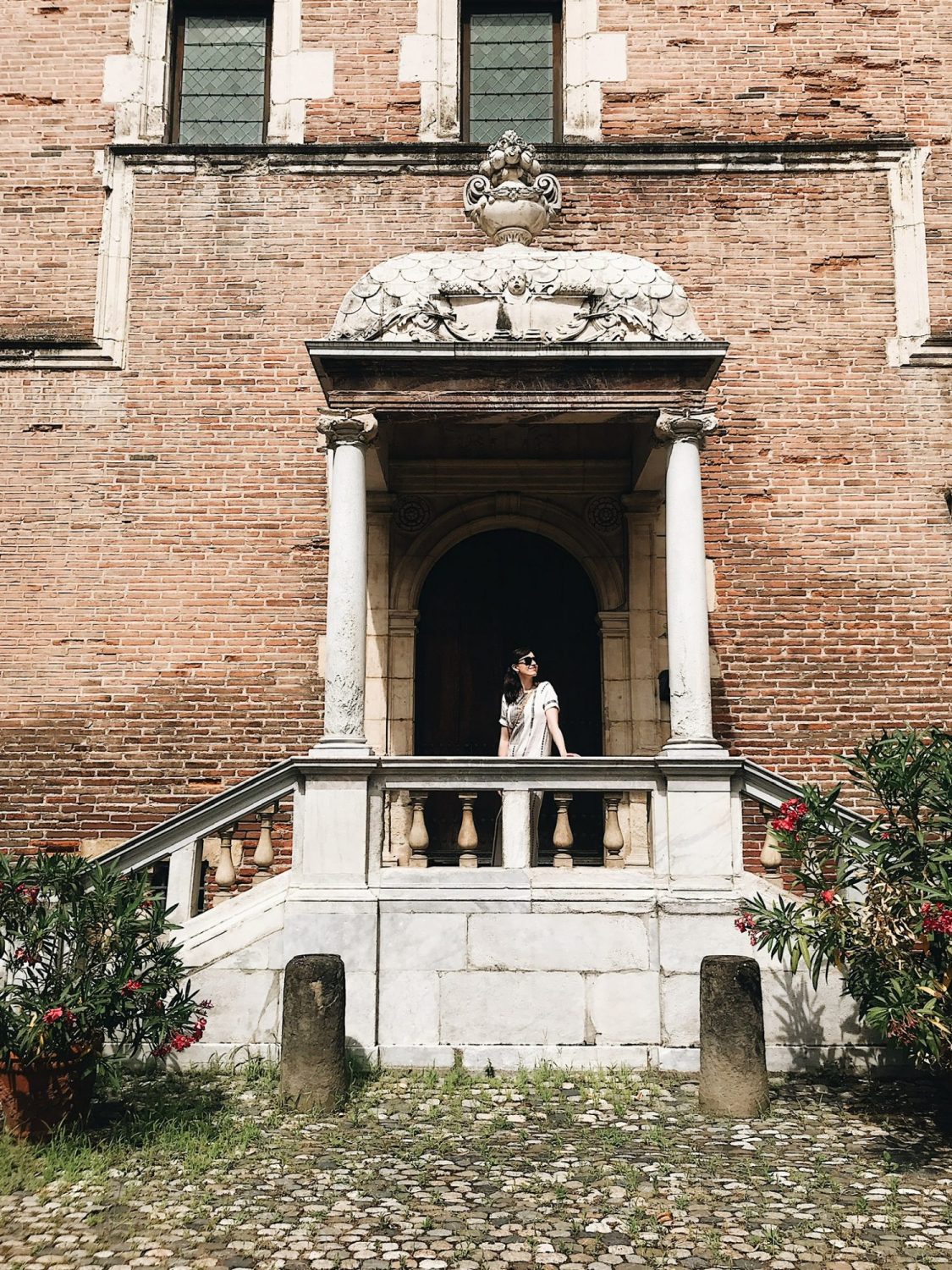 ---
Toulouse was the perfect place to close out a wonderful France trip with my Dad. He journeyed home the following day before I headed south to Barcelona, which I'll share about on Monday!
I feel so incredibly fortunate to have been able to go on this adventure together. I know it's one that neither of us will ever forget! Thanks a million Dad, you're the best!
---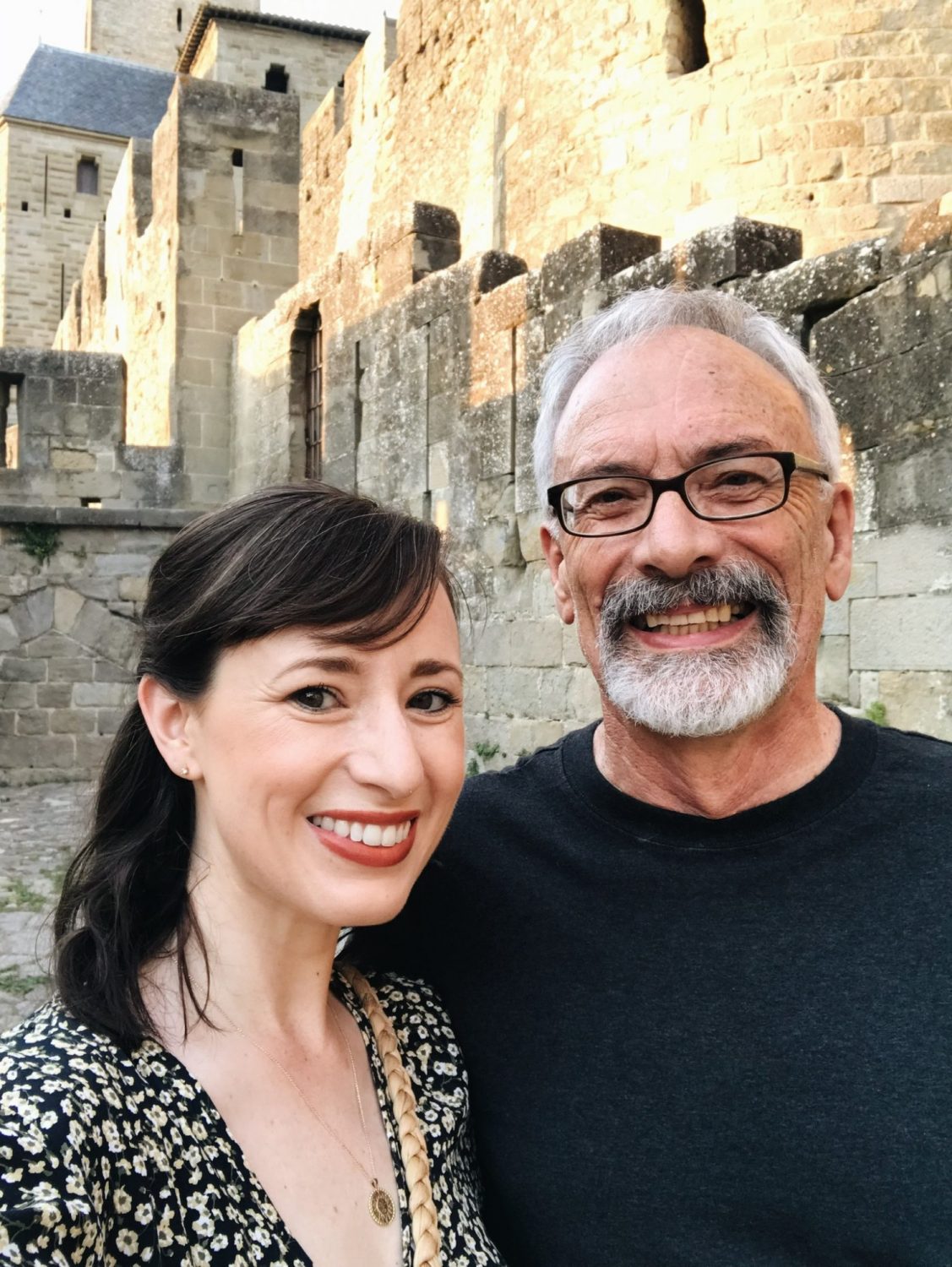 ---
I'd love to hear about any recent trips you've taken! I find the best way to fight the post-travel blues is to dream up another adventure!
ANY QUESTIONS ABOUT THIS TRIP? LET ME KNOW BELOW!
---
Thanks for reading! See you Monday with 3 Days in Barcelona!