Ready for part 2/3 of my summer travel series? Well, it's coming right up!
This portion of my trip was only three days long but it felt so full. Between the lively city, delicious food, exciting wine, awe-inspiring sights and the company of a best friend, I left my short time in Barcelona feeling grateful and enriched in so many ways.
We walked and walked, and walked some more, yet despite the heavy heat, I'm glad we chose to explore the city by foot. It's my favourite way to take in a new place and gives you time to smell, hear, see and feel things as you go. A city like Barcelona is definitely an adventure for all the senses!
We traded some of the more touristy spots such as La Sagrada Familia, for slightly less busy spots like Park Güell and made it a priority to wander and eat in as many different neighbourhoods as we could.
Keep reading to see where we ate, went and shopped during a 3 day stay in Barcelona!
---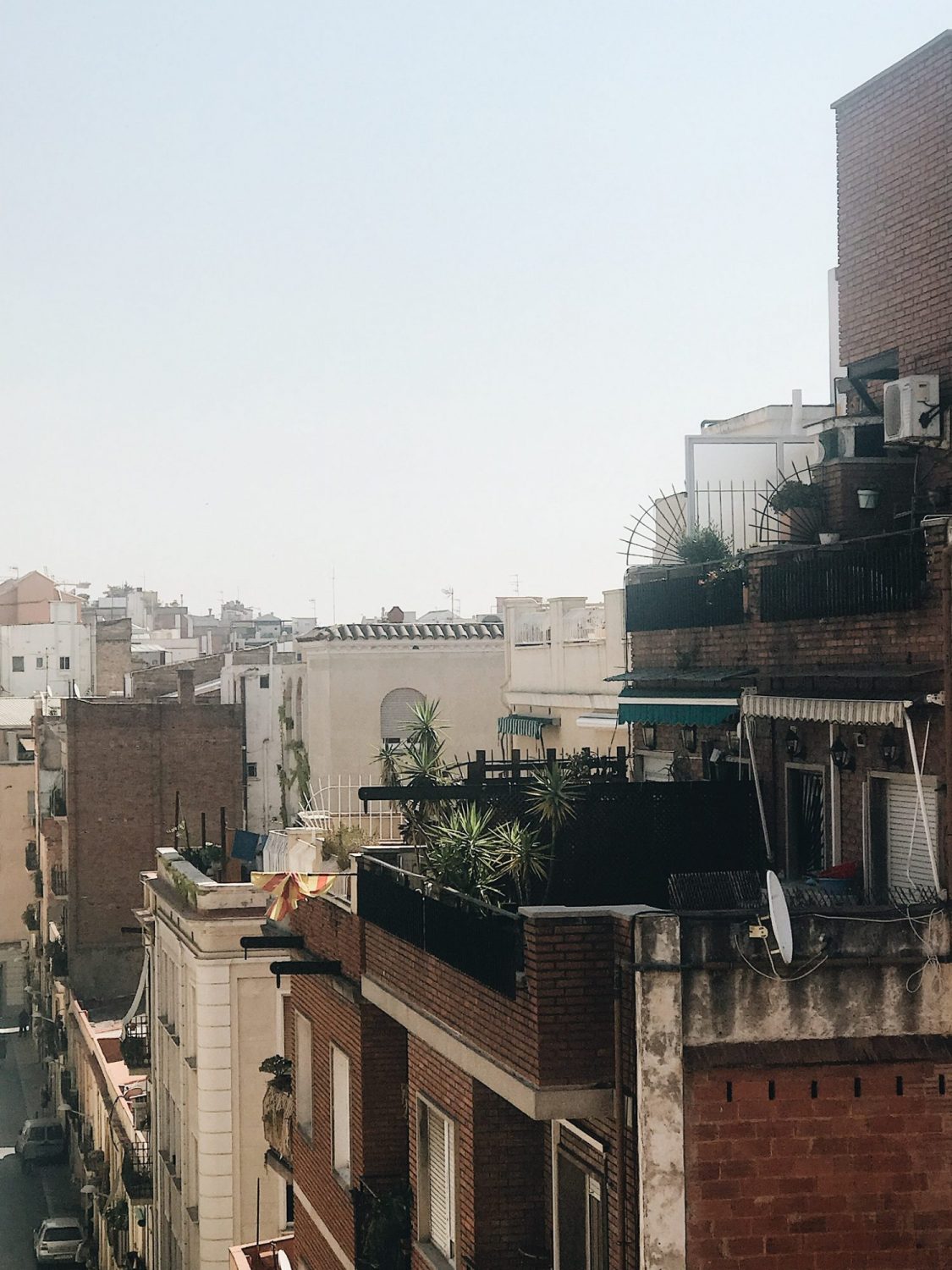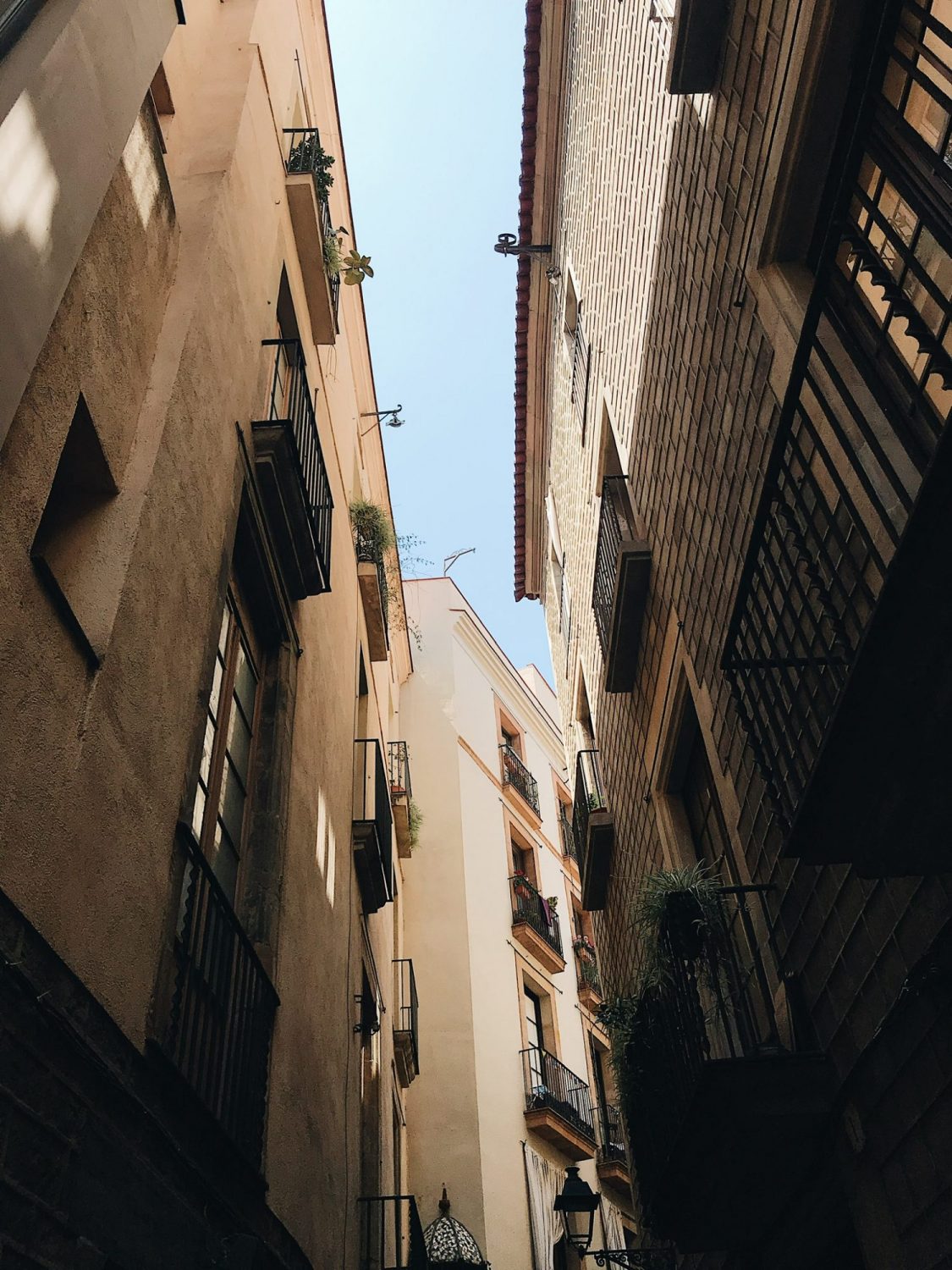 ---
REASON FOR THE TRIP
---
Fate brought my friend Hannah and I together in 2005 during our time attending OCADU and she's been one of my best friends ever since. Hannah is currently a boss babe in the advertising industry, kicking some serious global brand butt in Amsterdam as a Creative Director at the world renowned agency of Wieden + Kennedy (#friendbrag). Since we currently live an ocean apart, anytime we're on the same side as one another we try to meet up. This time I extended my stay after France and we decided to check out Barcelona for a long weekend. It turned out to be a great option for a girl's weekend!
---
---
WHERE WE STAYED
---
We decided to splurge a bit on a bright, spacious apartment in an area we felt would be best for exploring without being super touristy or hectic. Hannah found this gem nestled in the Vila de Gracìa neighbourhood and it was perfect!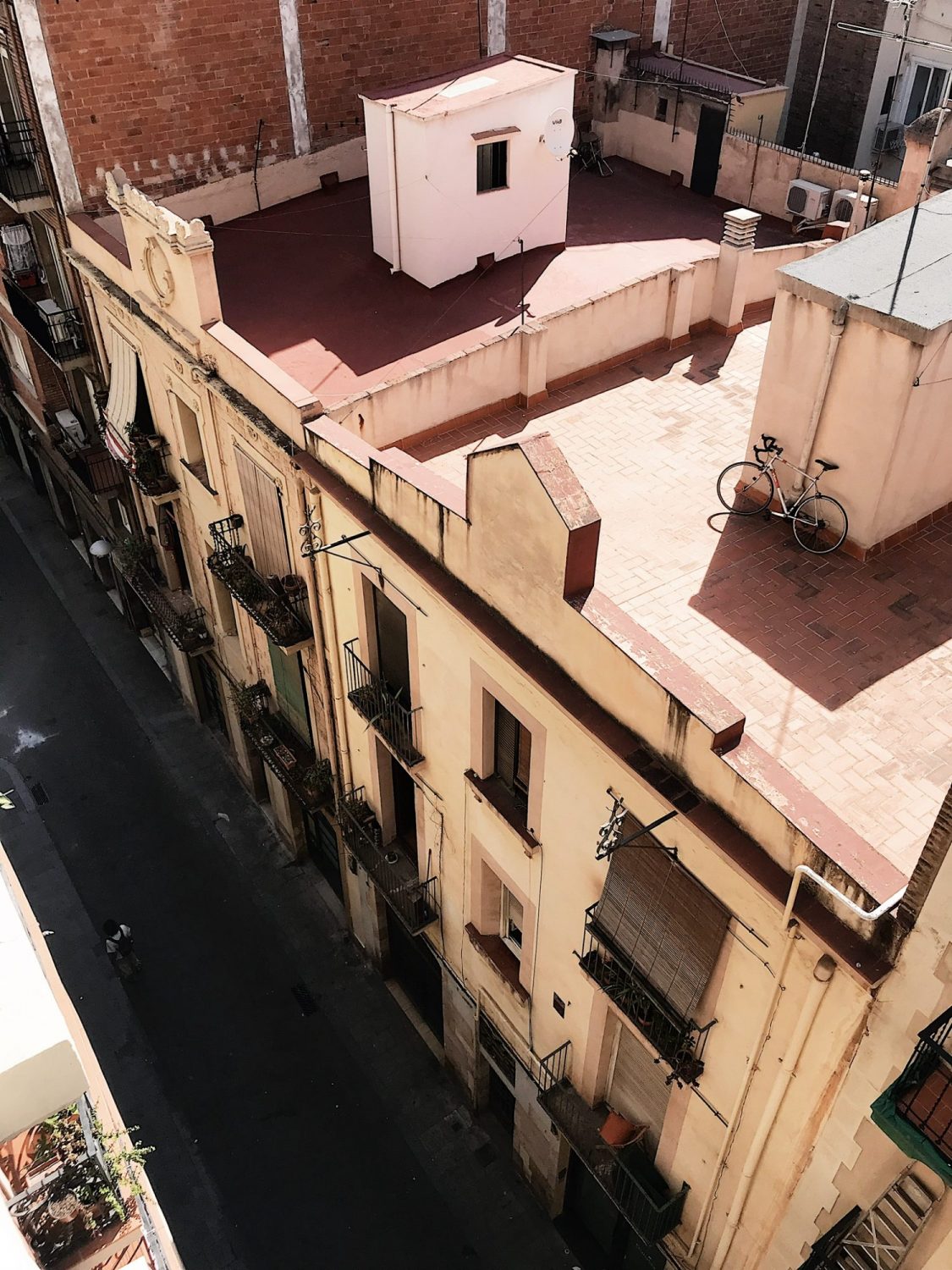 ---
WHERE WE ATE
Being a pair of devout food and wine appreciateurs, we made it a point to try food in lots of neighbourhoods. Here are the places we chose to eat in chronological order.
---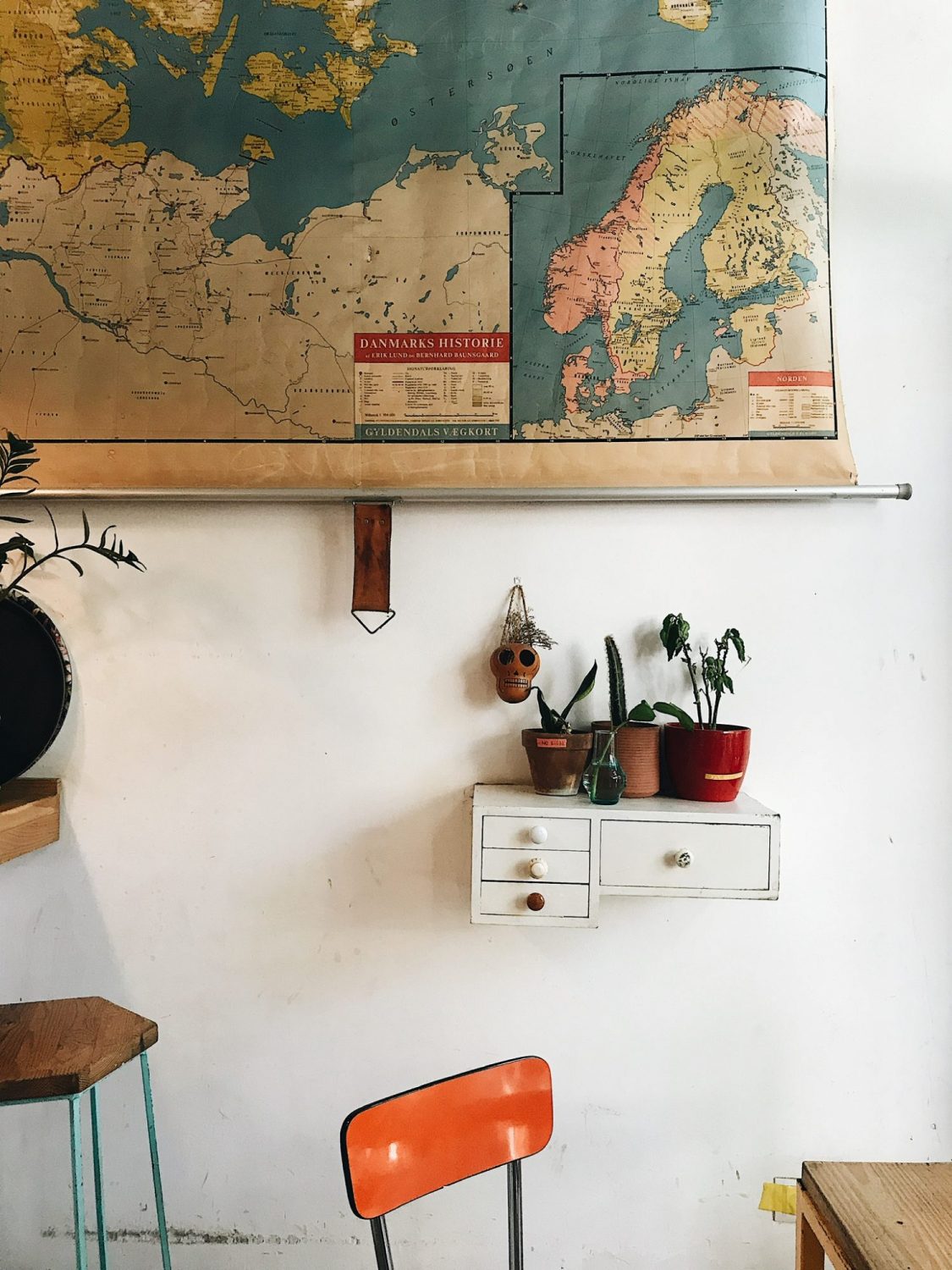 ---
DAY 1 (Thursday) – COCKTAILS & SNACKS – BAR BUT: This cozy, plant filled spot was around the corner from our AirBnB and the perfect place to stop for cocktails and nibbles before a long walk to our eventual dinner reservation. We grabbed a seat at the bar and watched the chef prepare ceviche, fresh waffles or other highly appetizing delectibles.

DINNER – BAR BRUTAL: Fuelled and ready for the 30 minute jaunt to the Gothic Quarter we headed south to this lively spot. It was astir with friends and families gathering together and the walls were packed with wine bottles and artwork. Our server was a Brit with a passion for natural and orange wine and gave us some great recommendations.

It was too hot to eat much but we had some excellent seafood and found ourselves completely lost in conversation until 1:30 am. In Canada we'd have been ushered out hours before but we were far from the last to leave.

DAY 2 (Friday) – COFFEE – eLFORNET: Naturally the next morning had us hankering for some coffee to stave off the effects of late-night orange wine indulgences. On our way towards the Gothic Quarter, where we were starting our explorations, we popped into a eLFORNET for cappuccinos.

BRUNCH – BISTROT LEVANTE: Despite getting lost repeatedly on our mission to find brunch (even Google got confused) we eventually got there and it did not disappoint! Our server was so friendly and helped us navigate the menu off of which we wanted one of everything!

Bonus: getting lost meant we got to see more of the Gothic Quarter than we otherwise might have!

HAPPY HOUR (Shown Above) – CAFÉ COMETA: After meandering through several neighbourhoods for a few hours we stopped into this inviting little spot for a cerveza and a short break. It was the perfect place to park for a little cool down while people (and pup) watching. We noticed that folks in this area (Sant Antoni) had really great personal style too!

DINNER – ALNORTE: Once we were home and showered after a truly scorching day we decided to go easy on our feet and picked a spot close by for dinner. Alnorte came highly recommended and again, did not disappoint. We tried vermouth served on the rocks with a slice of orange (a Catalonian staple) and it was DELISH. The menu had lots of authentic dishes from northern Spain (as the name might suggest) and we had a great evening at this small but vibrant spot.
---
BAR BUT

eLFORNET

BISTROT LEVANTE

CAFÉ COMETA

ALNORTE

ALNORTE
---
DAY 3 (Saturday) – COFFEE – NABUCCO OBRADOR: On our way north for a day of walking in the Gràcia area we stumbled upon a charming vegetarian bakery and café where we grabbed a couple of cappuccinos dusted in cocoa. This was probably the best coffee I had all trip!

PICNIC GROCERIES: While making our way towards Park Güell, our main attraction for the day, we stopped into a couple of different fruiterias and delis to gather supplies for a picnic lunch. These are often my favourite types of holiday meals because you get to taste lots of local goods such as fresh fruits, cheeses and other nibbles like olives and hummus produced nearby.

DINNER – PEZ VELA: For our final dinner of the trip we headed to the platja (beach) to take in the ocean air and check out the scene (which it most certainly was at the W Hotel). It was humid, windy and threatened to rain the whole evening but we had a great dinner of fresh shrimp, mussels, clams and cockles with a side of pan con tomate! We strolled the beach after dinner and it was a great way to end our time in the city.

DAY 4 (Sunday) – BREAKFAST AT HOME: I woke up early to catch my flight home and made a fresh bowl of yogurt and fresh fruit. The figs in Barcelona were amazing and I made a point of getting a proper dose in before I left!
---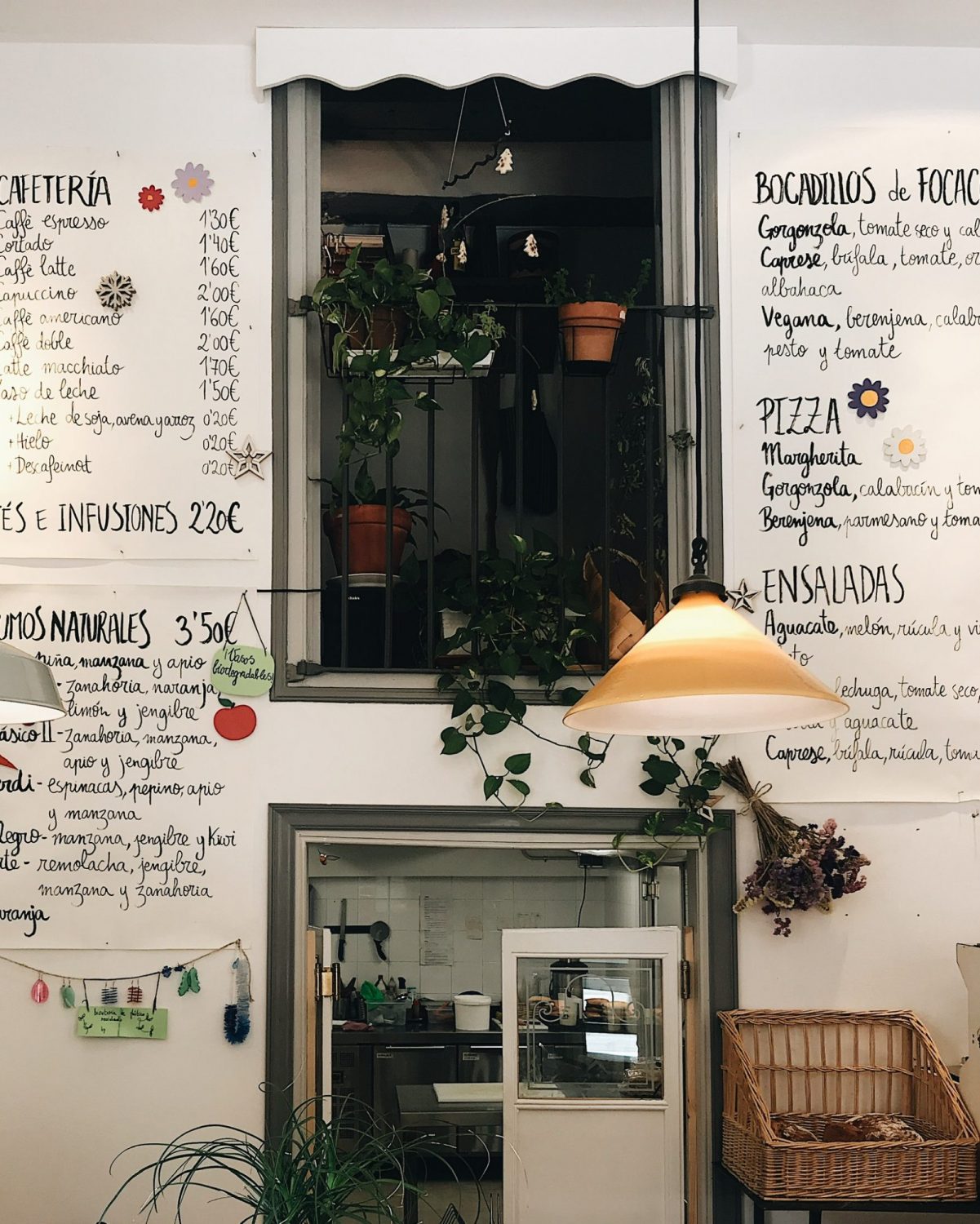 NABUCCO OBRADOR

NABUCCO OBRADOR

GROCERIES

GROCERIES

PICNIC SPREAD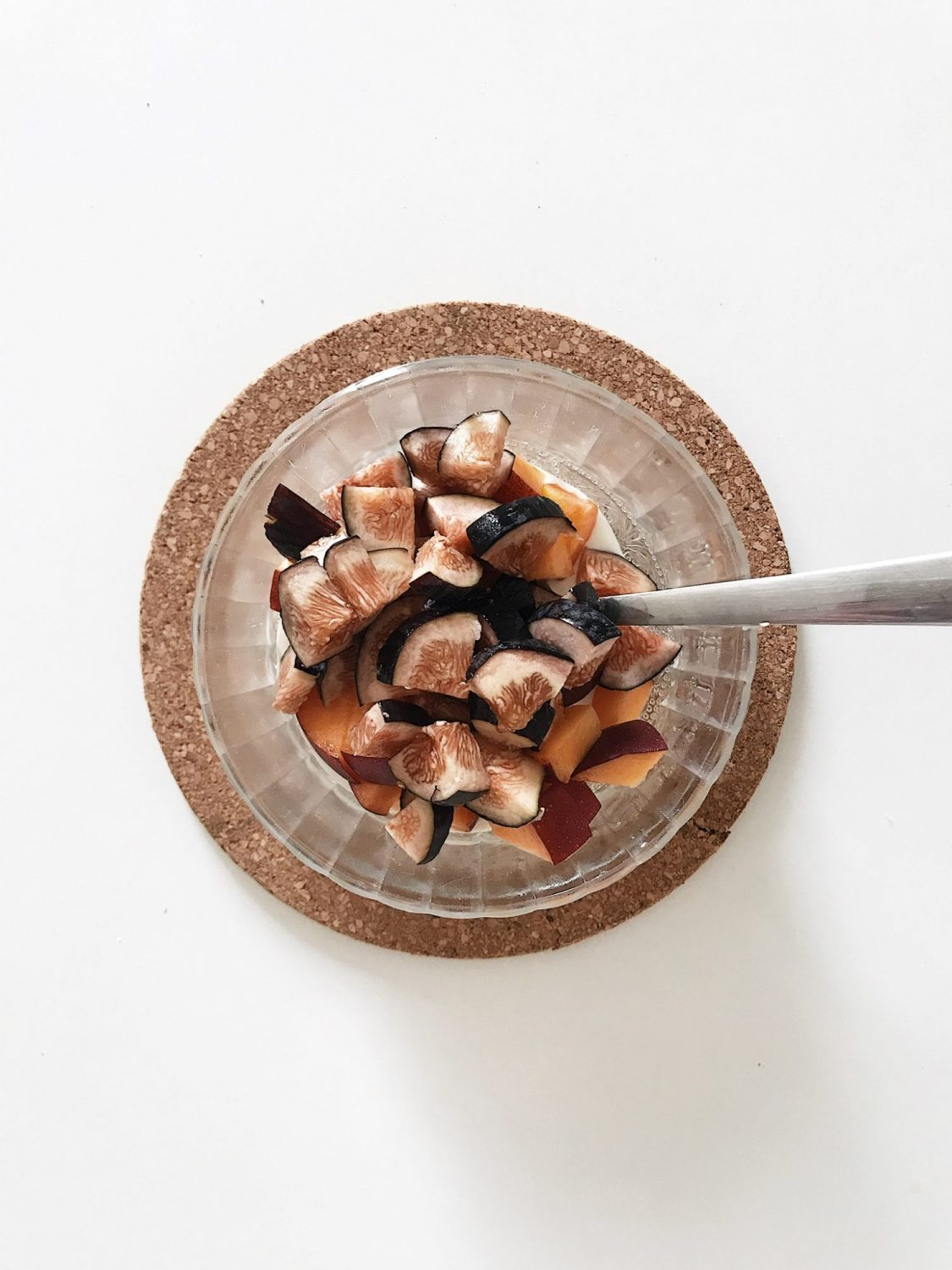 ---
WHERE WE WENT
(In chronological order. Each location linked to Google Map.)
---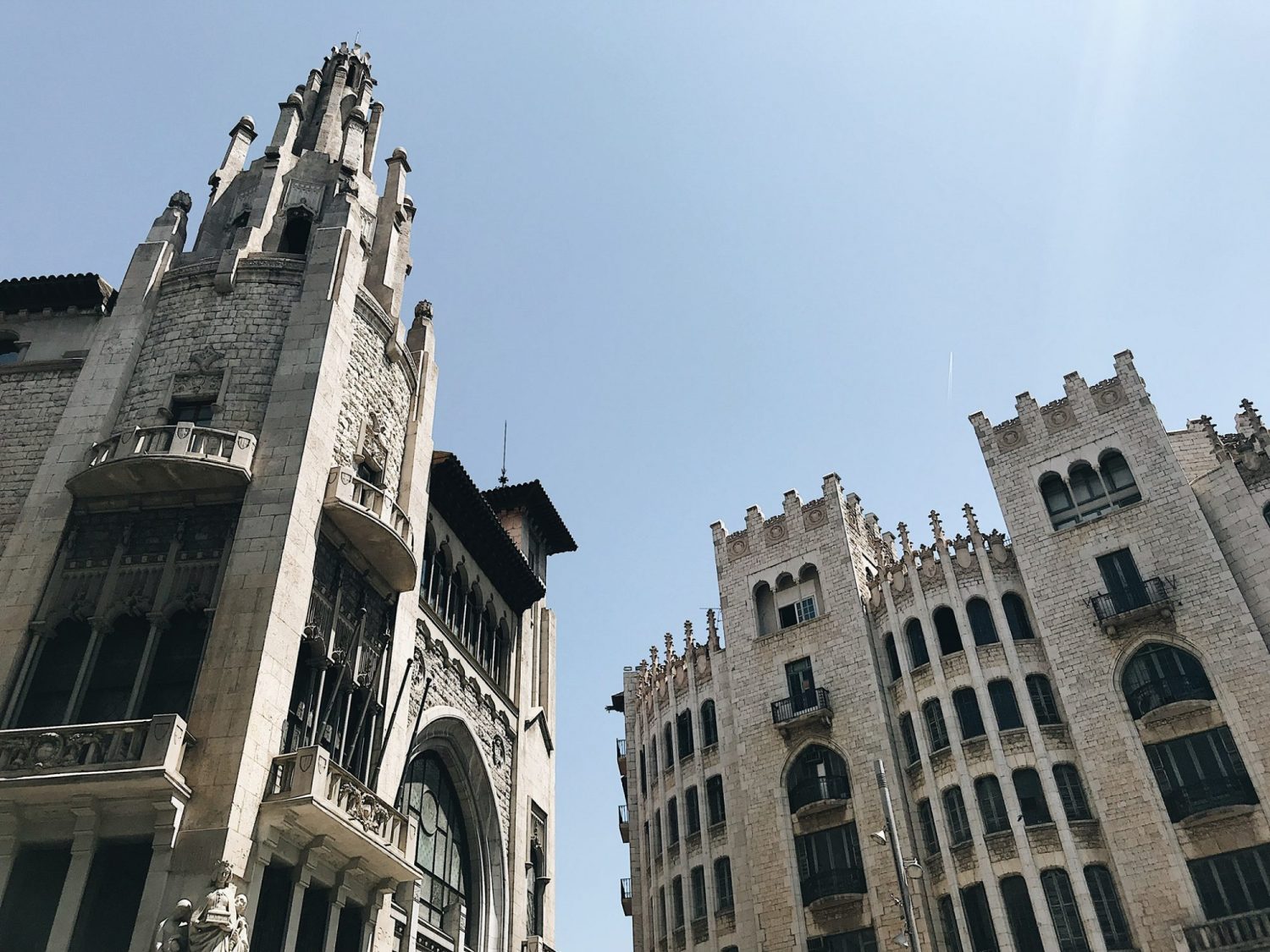 ---
---
The Gothic Quarter was probably the area I had most clearly associated with Barcelona in my mind and it was every bit as magnificent and imposing as I'd imagined. It was also the busiest area we ventured into. Every narrow street was dotted with boutiques, bars and tucked away places to explore. There were Catalonian artisans selling their work in the markets, cathedrals around seemingly every turn along with, my favourite, gargoyles looming over all that walked below.
---
---
---
After lunch and a tour through the Gothic Quarter we headed further west to the artistic and vibrant streets of El Raval where we found the Mercado de la Boqueria market. After a bit of sensory overload we found our way into the streets, which were lined with funky, art-filled bars, contemporary design shops, low-key restaurants and lots of niche little vintage collections.
---
---
---
Drifting further west still, we wound up in Sant Antoni, a smaller section within the Esquerra de l'Eixample neighborhood. I felt right at home here with the quieter streets, cozy cafés and plethora of bookstores. Locals were parked on benches reading or in little corners typing away on their laptops. We also noticed how many people were out with their kids and pups so it definitely felt more residential. If/when I make it back to Barcelona, this is an area I'd consider staying in for sure.
---
---
---
On our second full day in town we headed north from our airbnb towards Park Güell, through the Gràcia neighbourhoods. This was primarily where we shopped, which I'll cover more in the section below. We loved this area and all the bright palettes and colourful buildings.
---
---
---
Once we'd done a bit of shopping we pushed onward and UPWARD to get to Park Güell. It was literally all uphill, for several kms, on a scorching hot day, without a cloud in the sky, but of course, it was entirely worth it!

The park, designed by Antoni Gaudì commissioned by Eusebi Güell, is an intricate public park system composed of pathways, gardens and architectonic elements located on Carmel Hill, in Barcelona, Catalonia, Spain (thanks Wikipedia).

Maybe it was the climb, the heat or the fact that other monuments hold more tourist appeal, but we found the park relatively calm and entirely awe-inspiring. We knew about the iconic mosaic terrace but hadn't imagined that there would be so many other amazing elements to explore in the park. It was truly incredible and the views over the city were as breathtaking as the structures themselves. I definitely recommend!
---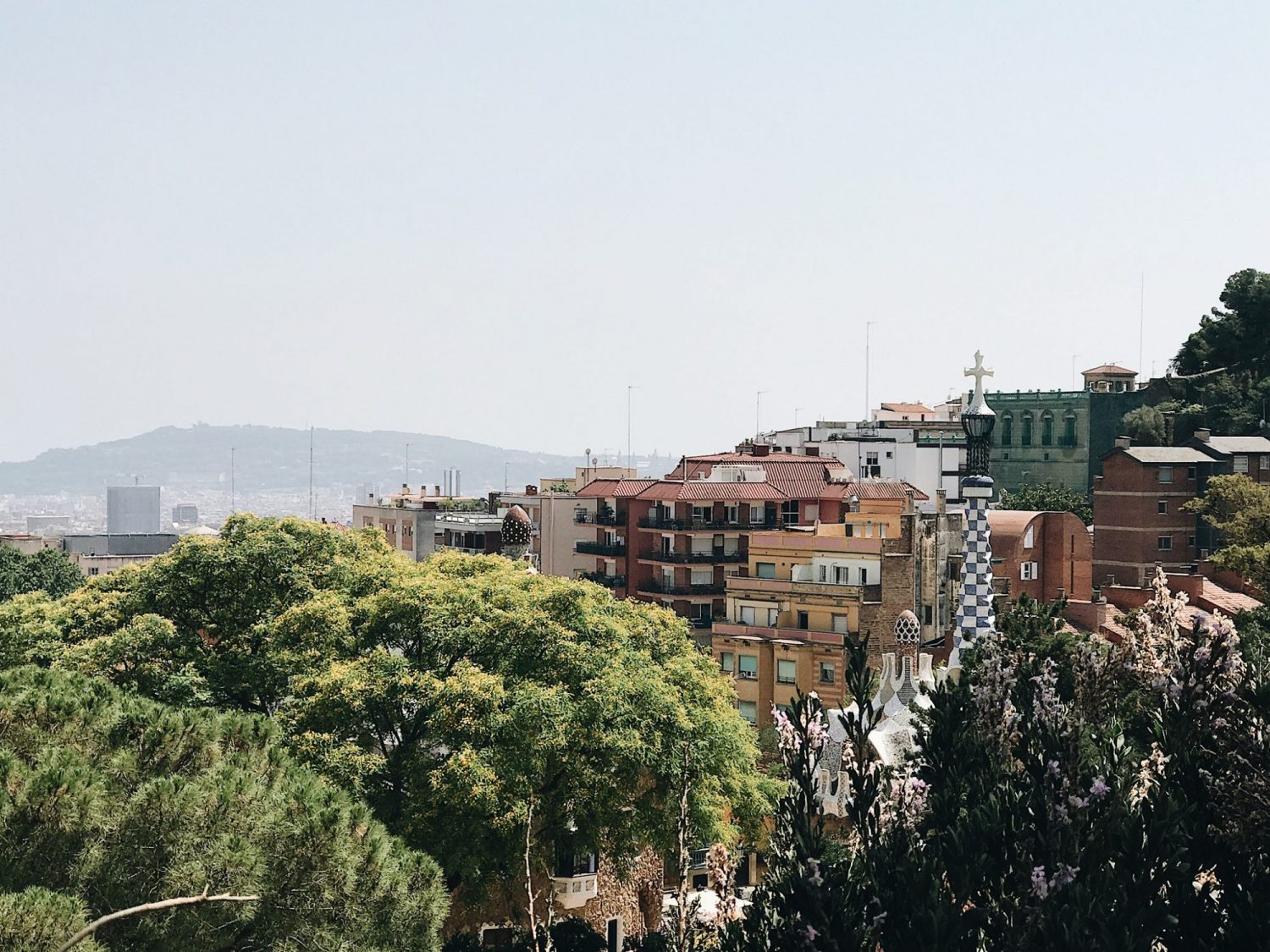 ---
---
If we had one more day in Barcelona, we'd have spent it at a beach for sure. Since that wasn't in the cards we headed there for our final evening in town. If it hadn't been so blustery and threatening to rain we would have spent more time strolling the boardwalk, taking in the beach vibes and might have even dipped in. Next time for sure!
---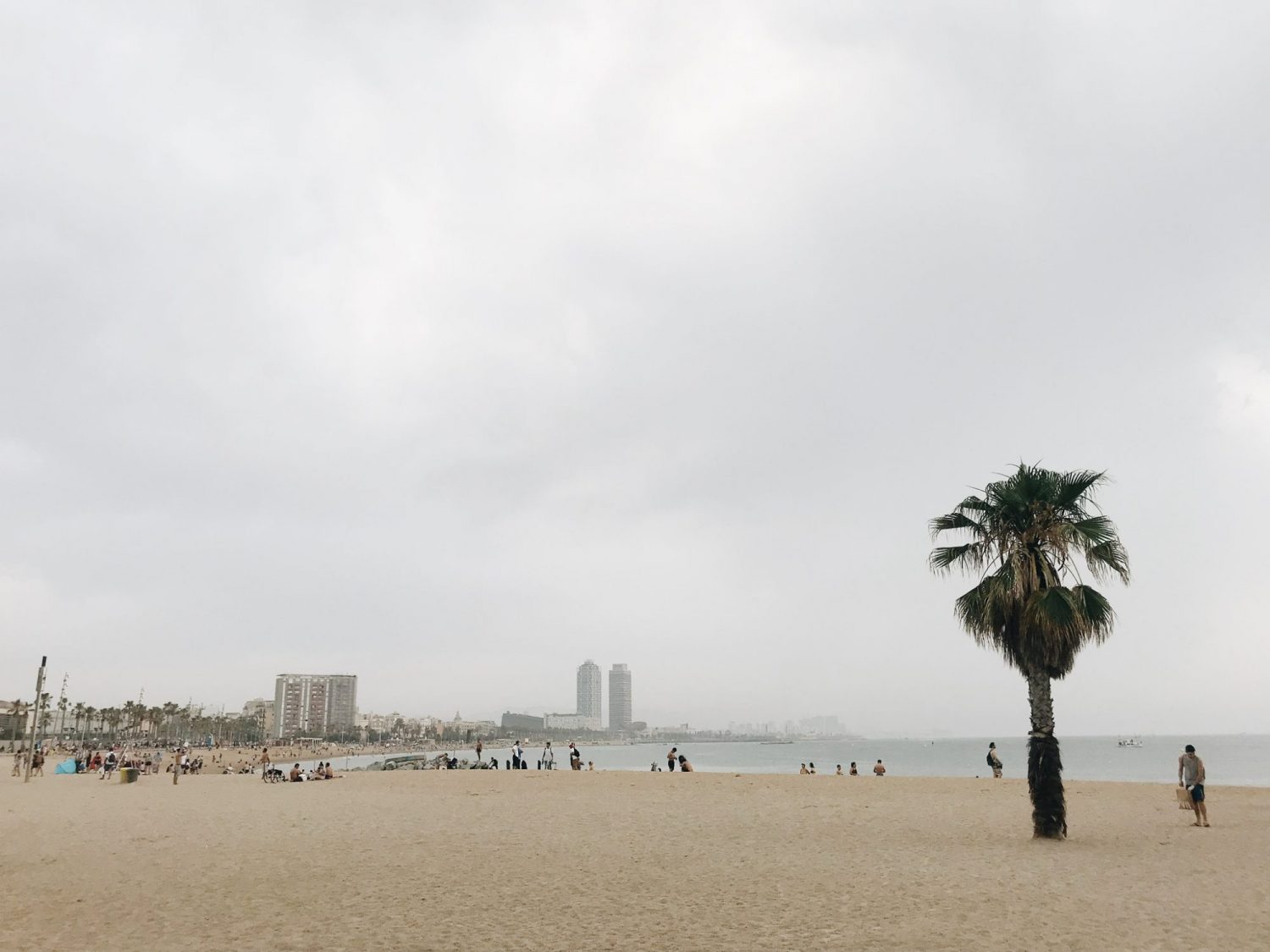 ---
WHERE WE SHOPPED
---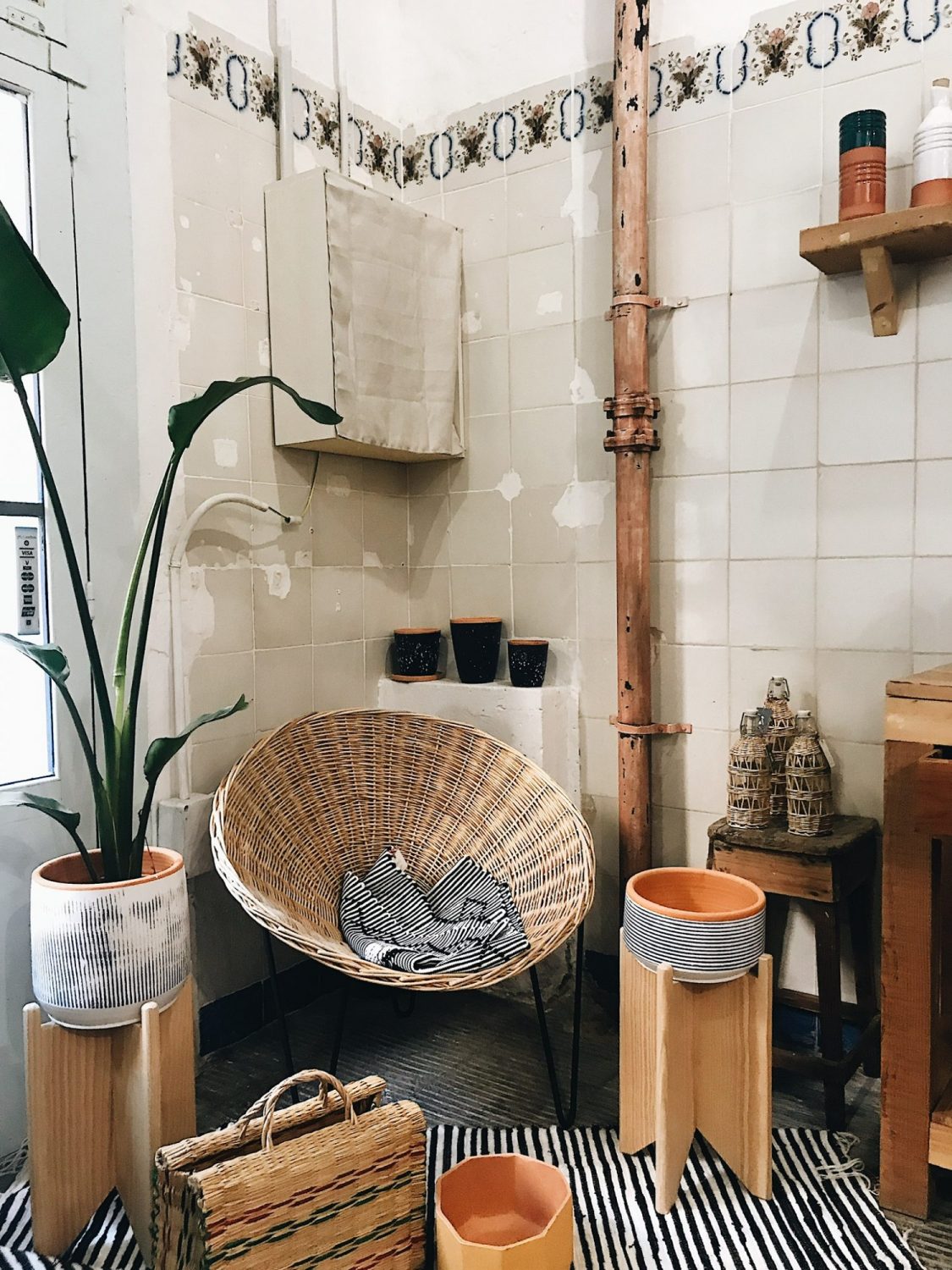 ---
There was fabulous shopping all over the city and lots of great options for thoughtfully made, sustainably produced gems. We came across boutiques carrying products ranging from clothing and accessories to homewares and ceramics to beauty and skincare too.

With carry-on only baggage my space was limited but I loved discovering and exploring lots of shops nonetheless! We found several great spots in the Gràcia neighbourhood along:
Carrer de Badia
Carrer D'Asturies
Carrer De Verdi
Carrer Del Torrent De L'Olla
---
CASA ATLANTICA
(Made in house ceramics)
MINT & ROSE
(Made in Spain footwear & accessories)

EL RECIBIDOR – CASA SINGULAR
(Vintage Furniture)
CASA LOIDI
Boutique stocking locally-made lines

BATAC
Discovered at LOIDI this line of bags and accessories was a favourite.
---
WHAT I BOUGHT
---
At LOIDI, my favourite of the shops we visited, we chatted with the lovely owner and she showed us the studio of accessories designer Cristina Gómez in the back of the shop. Her handbag line, BATAC, stopped me in my tracks with its clean lines, geometric shapes and unique but wearable styles.

I picked up a pair of suede slides from NAME: that fit too well to pass up and a gorgeous leather bag from BATAC, both made sustainably in Barcelona. I wore them both on our last night in town and haven't stopped since I got home!
---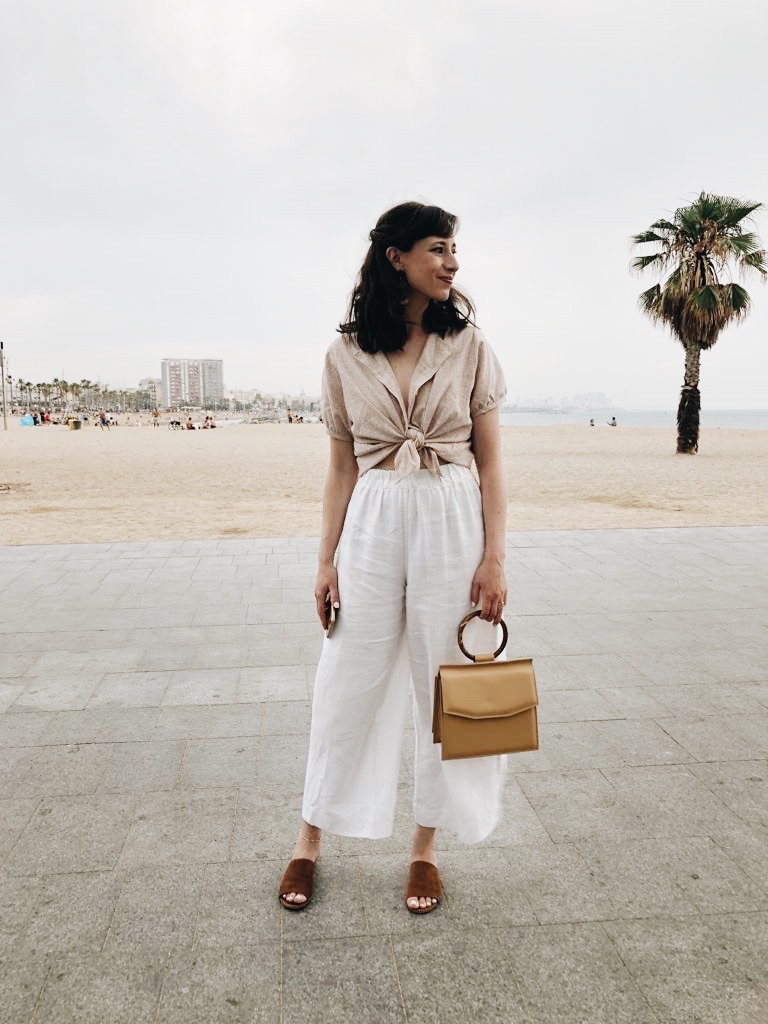 ---
THAT'S ABOUT IT FOR MY FAST & FABULOUS 3 DAY TRIP TO BARCELONA, SPAIN!
GRÀCIES TANTA BARCELONA!
---
Be sure to check out my latest travel diaries in my IG highlights: FRANCE & BARCELONA. You'll find lots of videos and boomerangs in there too!
---
Questions about this trip or any suggestions for next time? Please feel free to share in the comments.
---
Thanks for reading! See you soon with all my travel looks and packing list!