Hello again folks! I'm so glad you're as excited about this August summer series as I am! I woke up with such a pep in my step and excitement for the month ahead. I think August is the perfect time of year to try out new ideas, set intentions and listen to those inner hints that can be all too easy to brush off. Now onto August Look #2!
---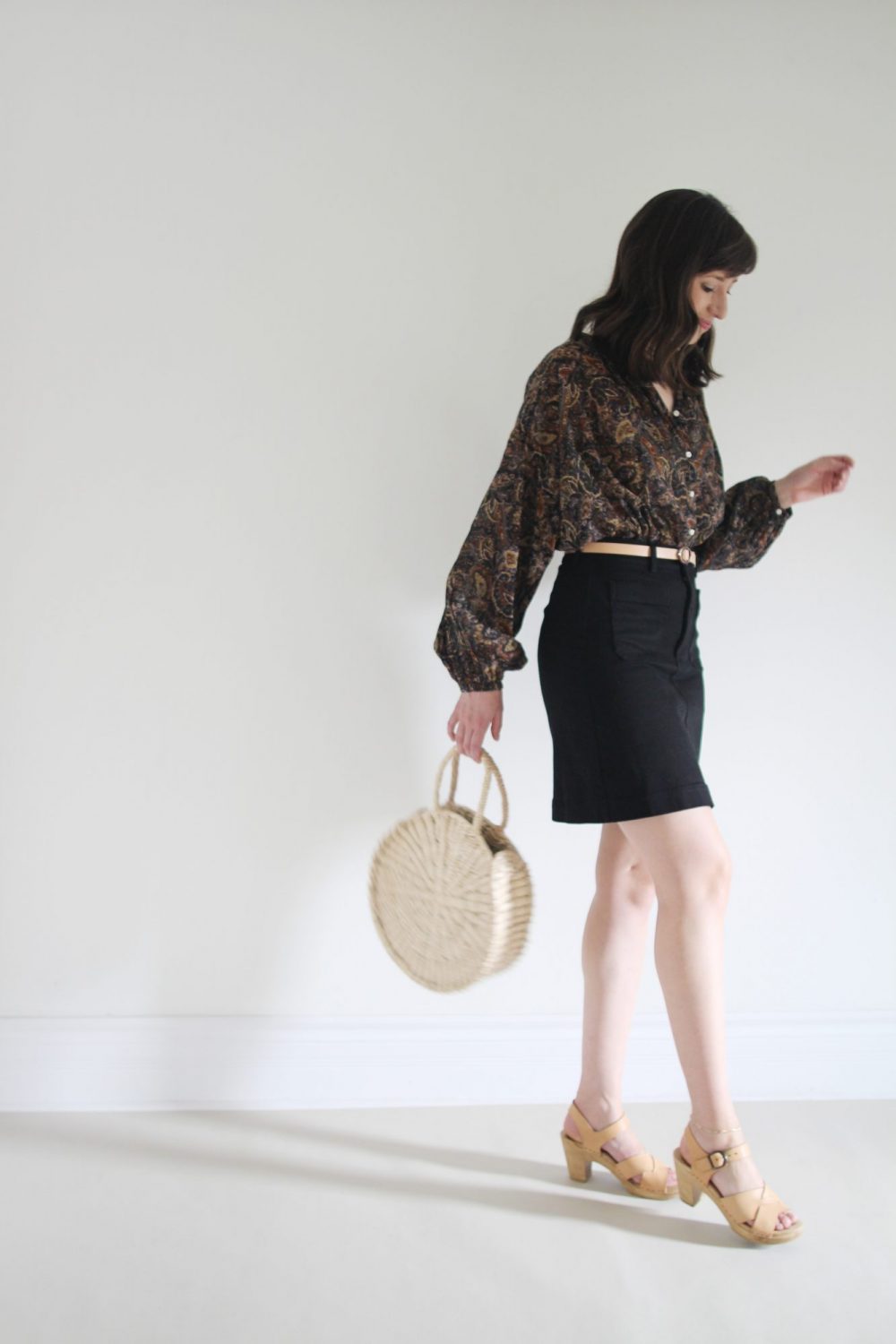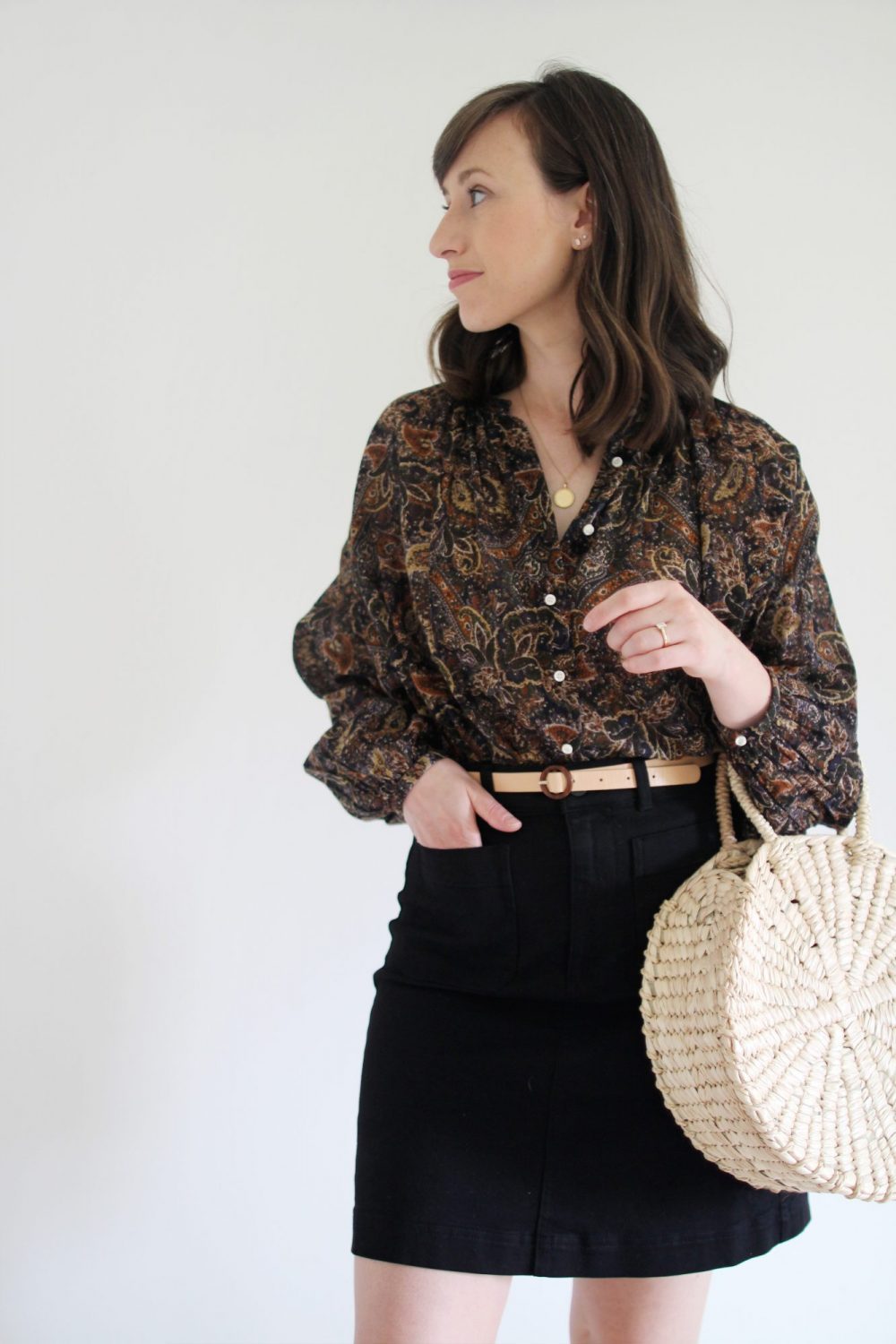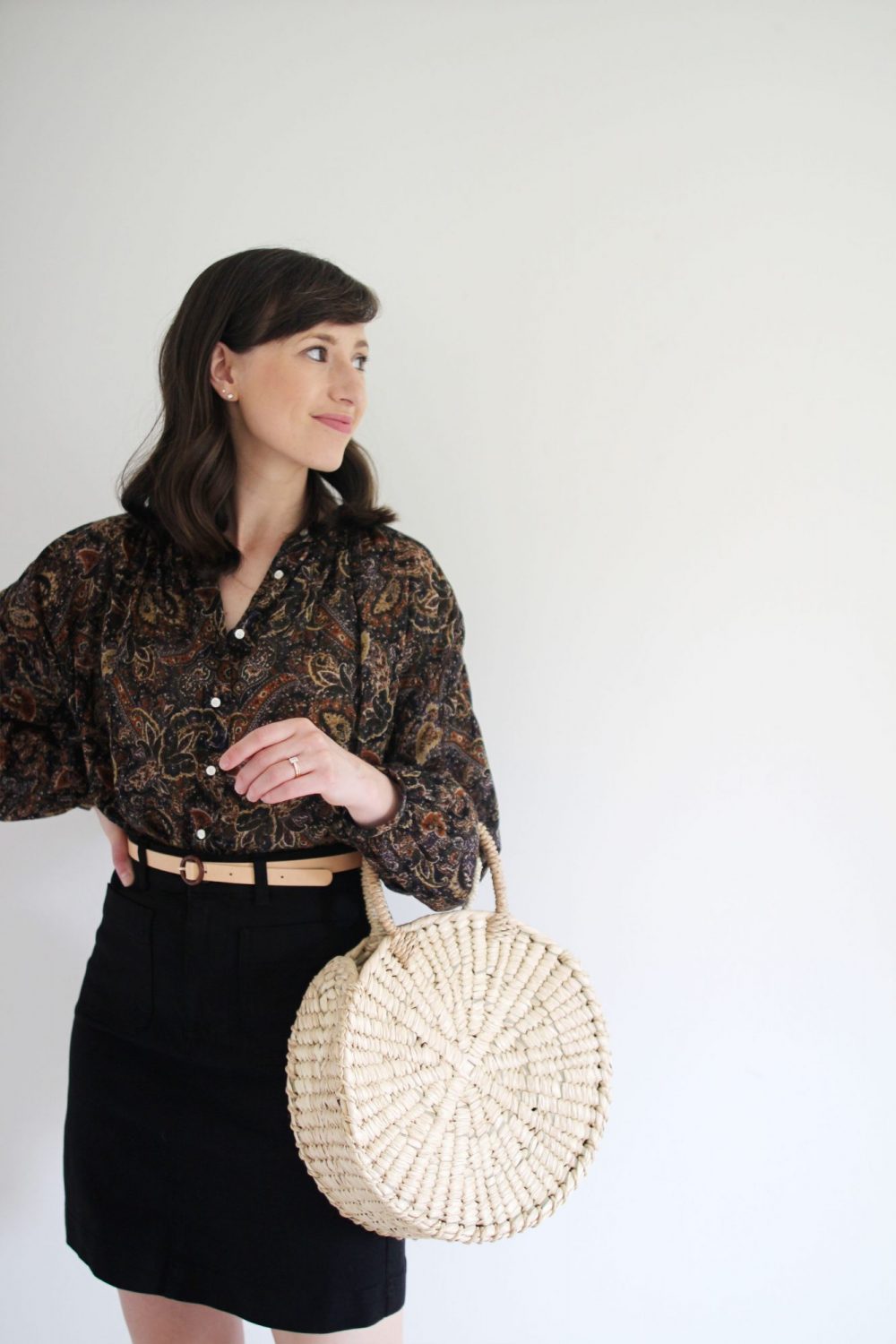 ---
TODAY'S TOPIC: SURPRISING SUMMER PALETTES
I wouldn't have thought a black mini skirt and an autumnal paisley print could work for a summer look but I'm kind of loving this combo! I wore this outfit to dinner with my parents and Dave last night and it felt perfect for pasta on a riverside patio. Here are some styling thoughts and notes on how I make an unexpected colour palette work for summer.
LOOK FOR LIGHT TONES – I pulled the lightest tones from the paisley print, which you can see is a light tan, and repeated it in other areas of the look too. You can see it repeated in my belt, bag and clogs. This helps the lightest shades in the print pop and helps to balance things out.
FRESH FOCAL POINT – I had been looking for a light belt to add to my collection and this one fit the bill perfectly. I love how the little round buckle in a contrasting brown adds just enough to make it interesting. In the look it serves as a focal point and breaks up the dark top and skirt.
PALE POUT – My first inclination was to add a deeper lip colour to finish this outfit but I resisted the urge and went for a more subdued and natural shade (Stardust to be exact). I think it helps keep the feel of this look soft and summery whereas a deeper colour would have been more dramatic.
How do you feel about dark colours for summer?
---
OUTFIT SOURCES: BLACK SKIRT gifted | PAISLEY JANE BLOUSE old (similar here and here) | BELT gifted | CLOGS (on sale) | BAG gifted (on sale) | LIP COLOUR (see why I love these here)| EARRINGS gifted
---

---
HAVE A GREAT WEEKEND EVERYONE!
---
This post is not sponsored but contains some gifted items and affiliate links. If you see something you like and decide to shop through the links above I may make commission on a sale at no additional cost to you. All opinions are always my own. Thanks for supporting Style Bee!