Today I'm sharing another neutral look but this one flips the palette and proportions on yesterday's Look 5. I've never intentionally approached my outfit or styling with a plan to reverse a recent look but I'm thinking it could be a fun new way to go about it!
Speaking of intentions when getting dressed, something in the latest @elizsuzann team style stories really stuck with me. In a Q&A with Desiree DeStefano (@desijocelyn), a member of the ES cutting team, Desiree said, "When I'm getting dressed, I usually start with the question, 'Who do I want to be today?'". I think this is something we can all ask ourselves while getting ready each day, or maybe subliminally we already do.
More thoughts on dressing with intention and how this look came together below. I realize this one doesn't include any ES items but the concept is applicable to any style!
---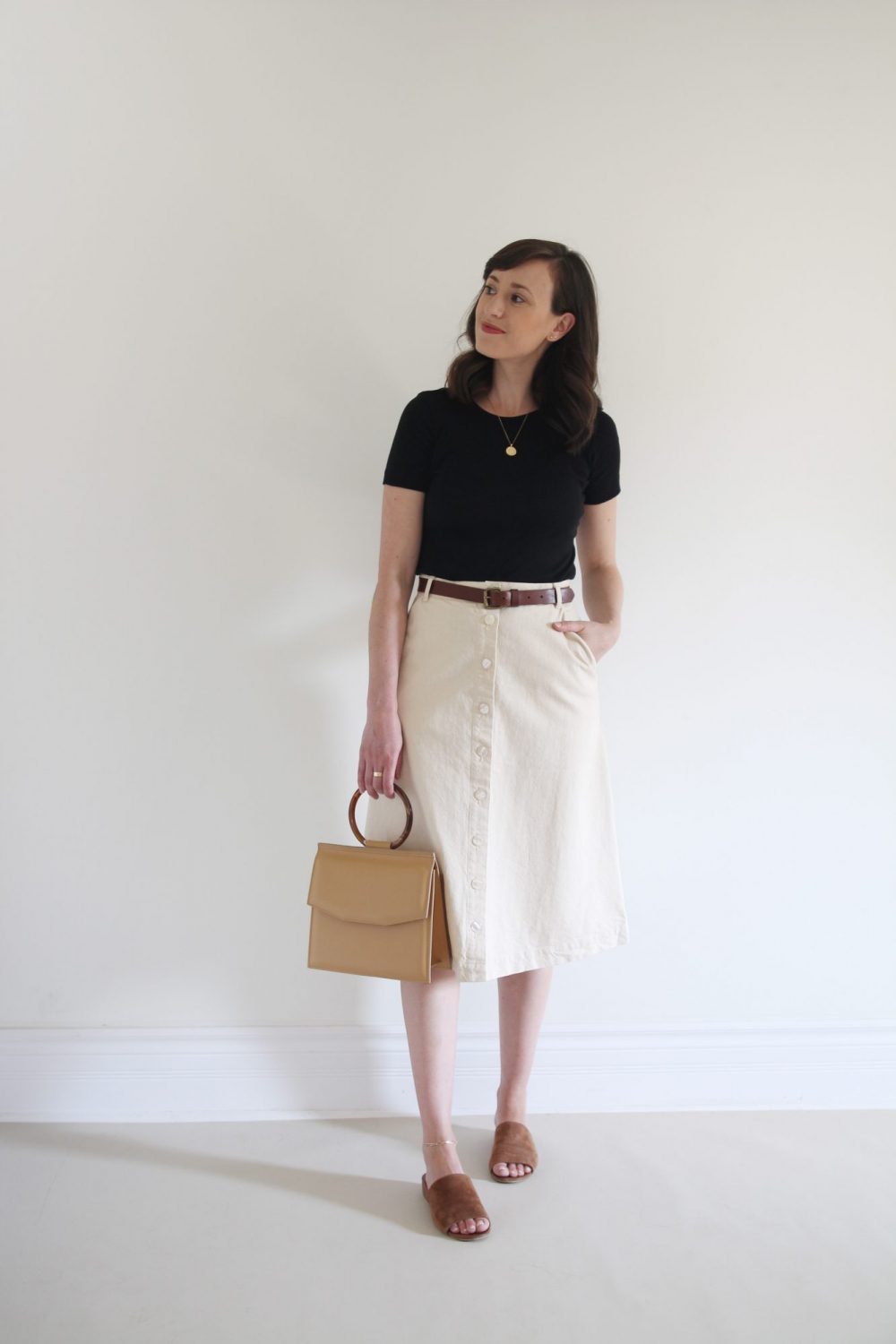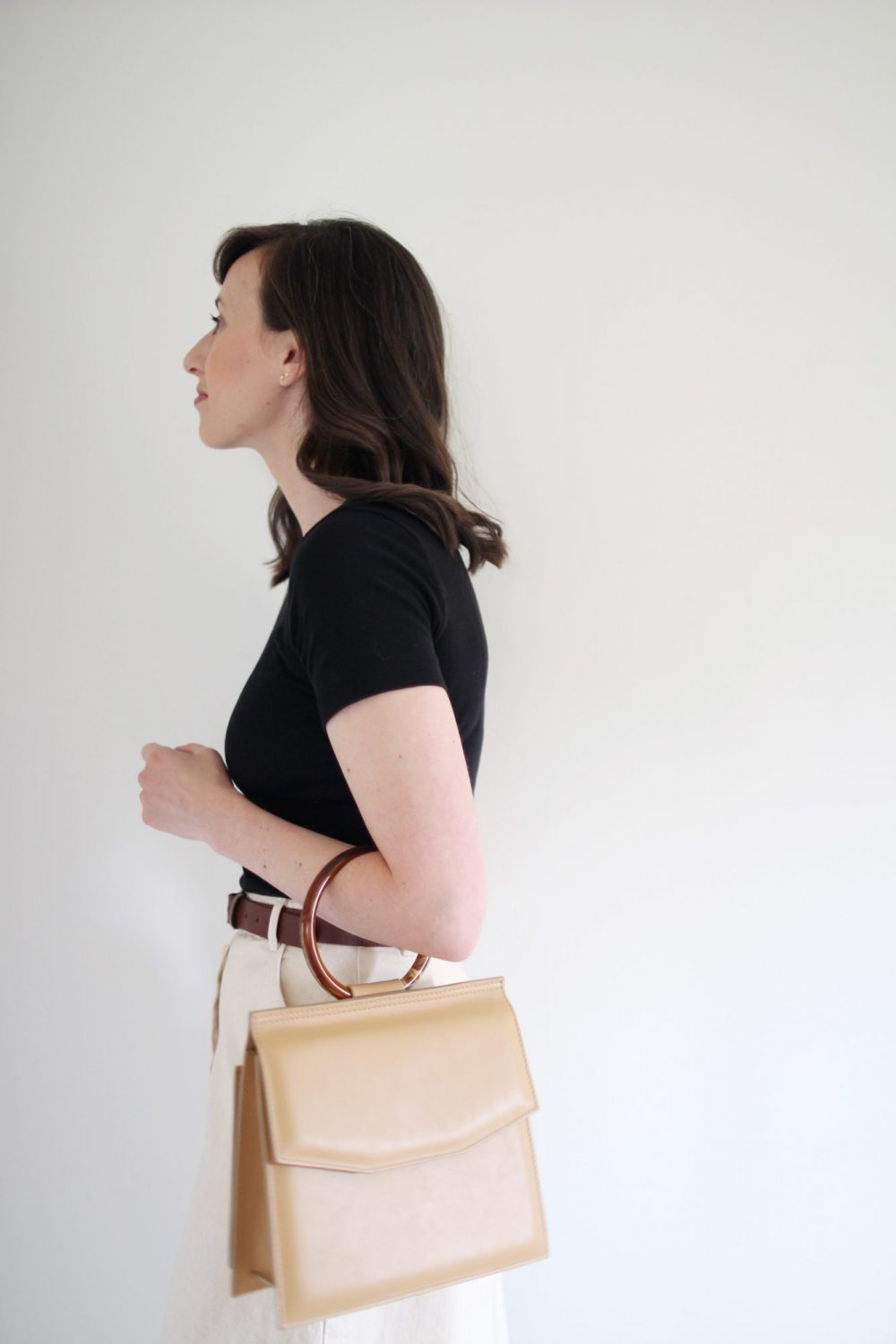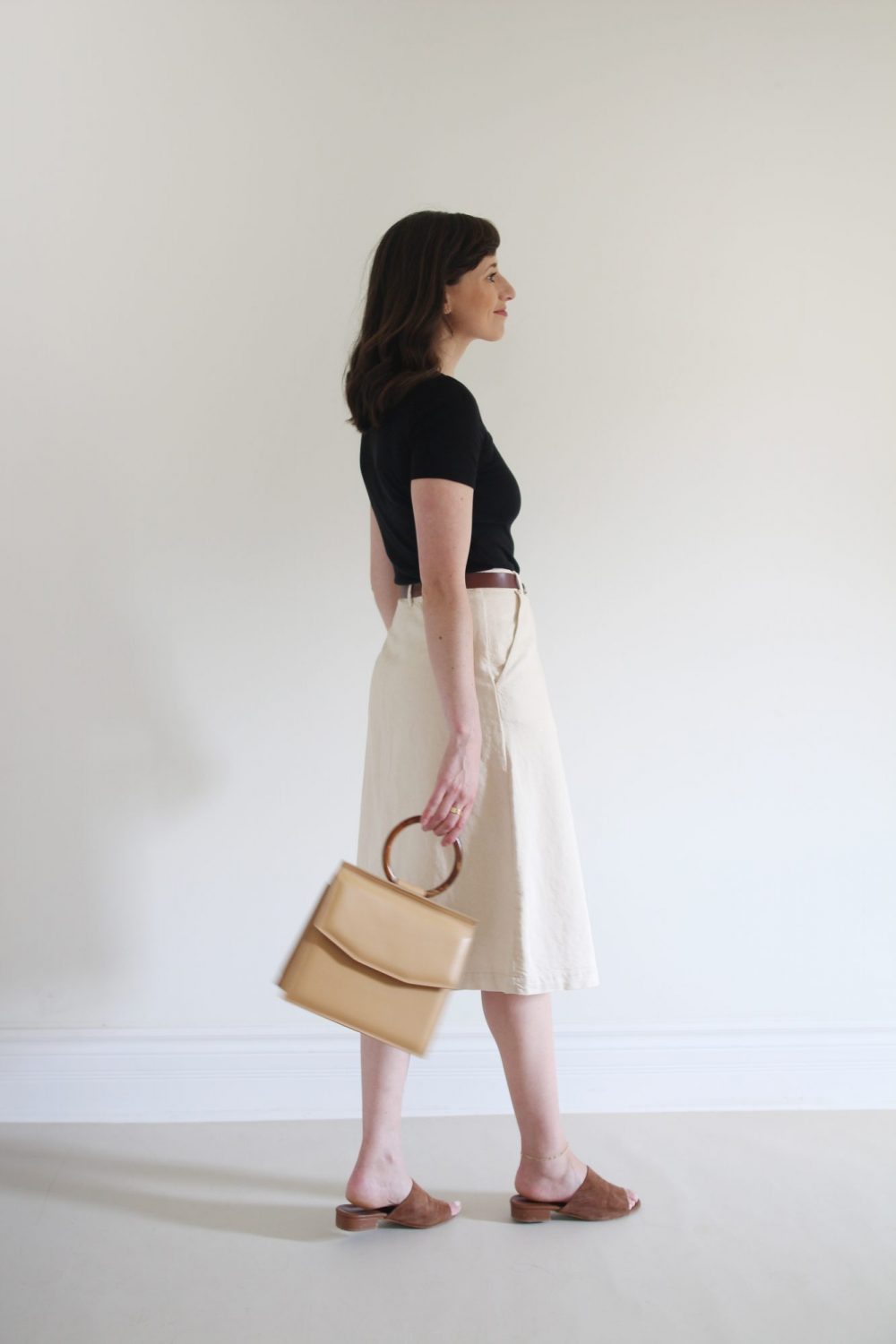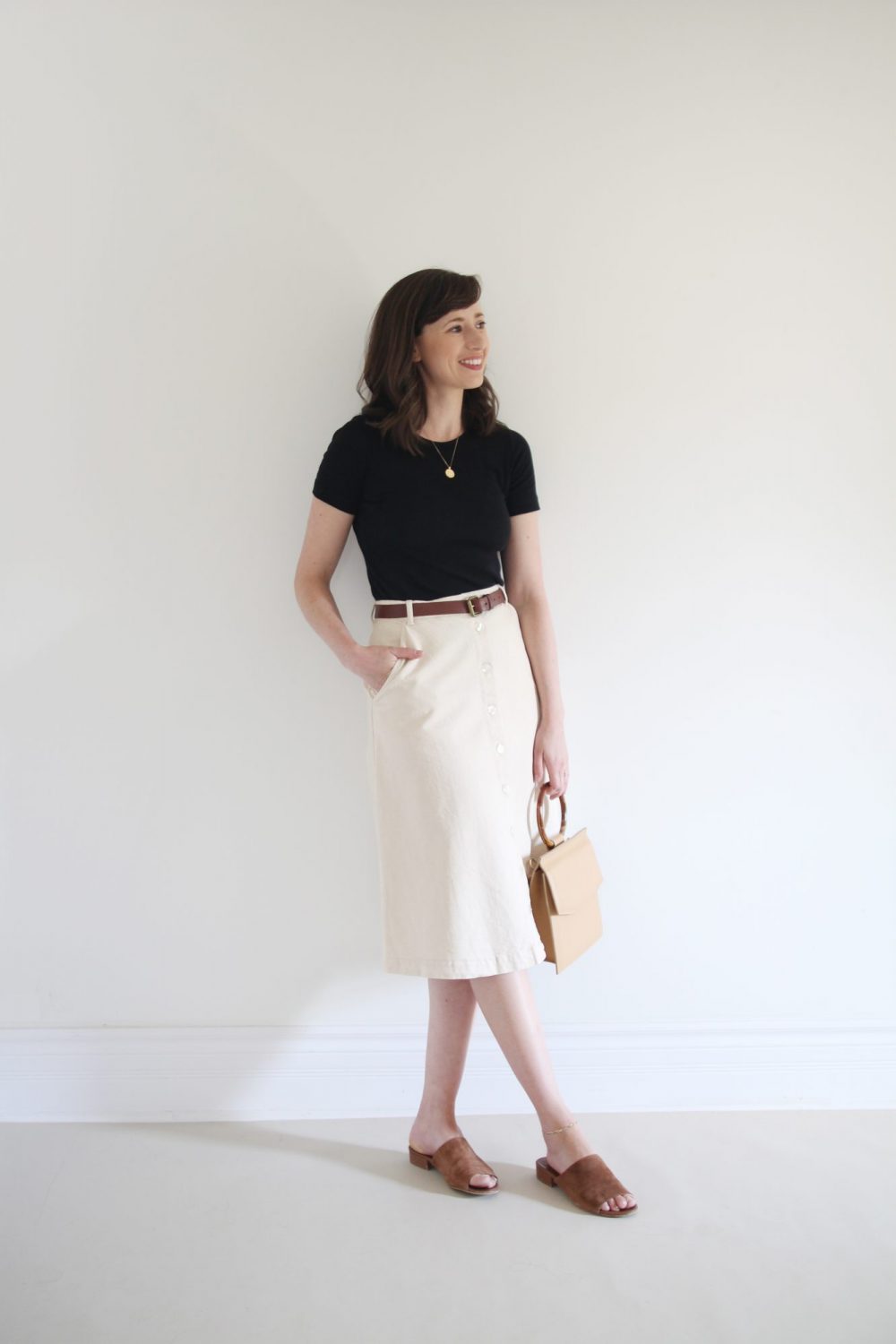 ---
TODAY'S TOPIC: DRESSING WITH INTENTION
This concept of dressing for who we want to be from one day to the next really resonated with me because it both sets boundaries and alleviates them. You establish clarity on how your clothes can serve you for the day, and yet tomorrow is free to be completely different.
Here's how you might try dressing with intention:
1 – Start by asking yourself: 'Who do I want to be today?'
There is really no right or wrong answer. Even if you said Beyoncé you can use that concept to channel strength and fearlessness. The 'who' need not be a person either, it can be an idea, an adjective or even a place.
For this outfit I said: I want to be confident and push myself outside of my comfort zone.
2 – From there you can start breaking the idea of who you want to be into a few more questions like: 'How am I feeling? Calm? Anxious? Friendly? Quiet? Bold? Relaxed? Fabulous? Tired? Uneasy? Excited?'. It will likely be a combination of things and you can use those to guide your style decisions.
For this look I said: I'm feeling a combination of tired, resilient and driven.
3 – Once you have an intended direction and have acknowledged where you're at, you can start to connect those two points with your style choices. As Desiree said, "[Clothing] has a way of speaking first for you, and I like to take authority over that type of expression."
By choosing what you wear with a clear intention you are taking charge of the message you put out to the world without having to say a word and I think that's incredibly powerful.
For this look I chose: A fitted black tee for comfort, ease and support. Then I added a crisp a-line midi skirt and structured, sculptural bag. These pieces are symbolic of where I see my style and mindset focusing this fall. I added a brown belt and wearable slides to soften the contrast of black and cream. I finished the look with my sun pendant necklace that reminds me to lead with my heart and keep it open!
---
What do you think about this idea of dressing with a daily intention? Is it something you already do?
---
OUTFIT SOURCES: FITTED TEE | SKIRT (similar option here)| BELT | STRUCTURED BAG | SIMPLE SLIDE SANDALS* | GOLD NECKLACE* | ANKLET* | EARRINGS gifted | *Currently unavailable but linked to similar option

---
This post is not sponsored but contains some gifted items and affiliate links. If you see something you like and decide to shop through the links above I may make commission on a sale at no additional cost to you. All opinions are always my own. Thanks for supporting Style Bee!