Yay! Double digits!
August has been packed with good times but I'm not going to lie, this week has been kicking my butt in no uncertain terms. I've been up to my eyeballs in deadlines and emails, still regrouping after a long-weekend off the grid, sleeping like crap and eating even worse. On top of it all, I feel like my outfit posts have been a bit lack-lustre compared to last week. Of course, it's all okay in the grand scheme of things but sometimes it's better to accept where you're at than try to pretend all is fine and dandy.
I suppose I'm sharing this to let you know that it's okay if you don't have it all together right now either. Let's take some deep breaths, drink some water (at least until wine o'clock) and go a little easier on ourselves, shall we?
In the meantime here's look number 10 from my August Outfits and a formula using trusted staples that I rely on when life feels hectic.
---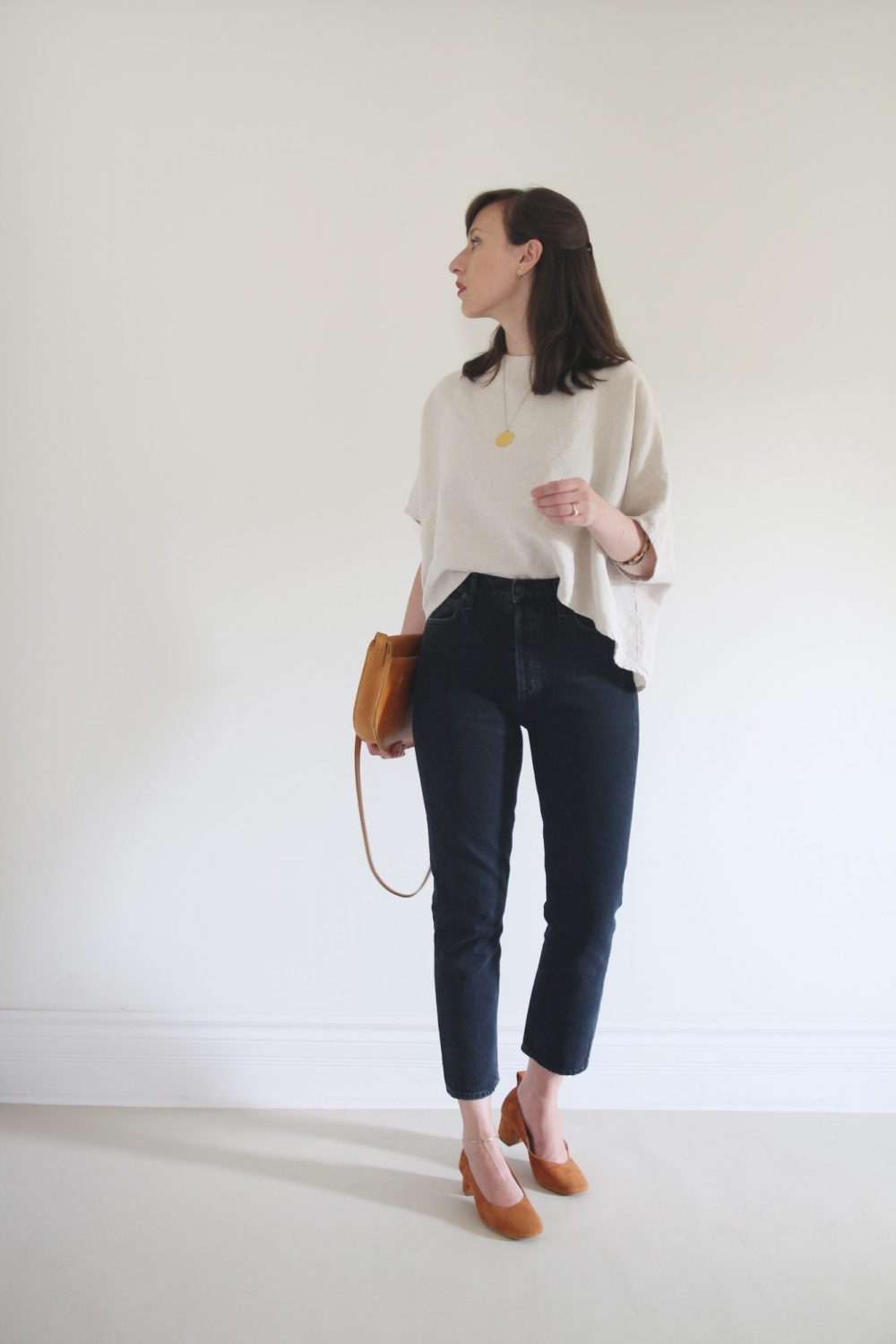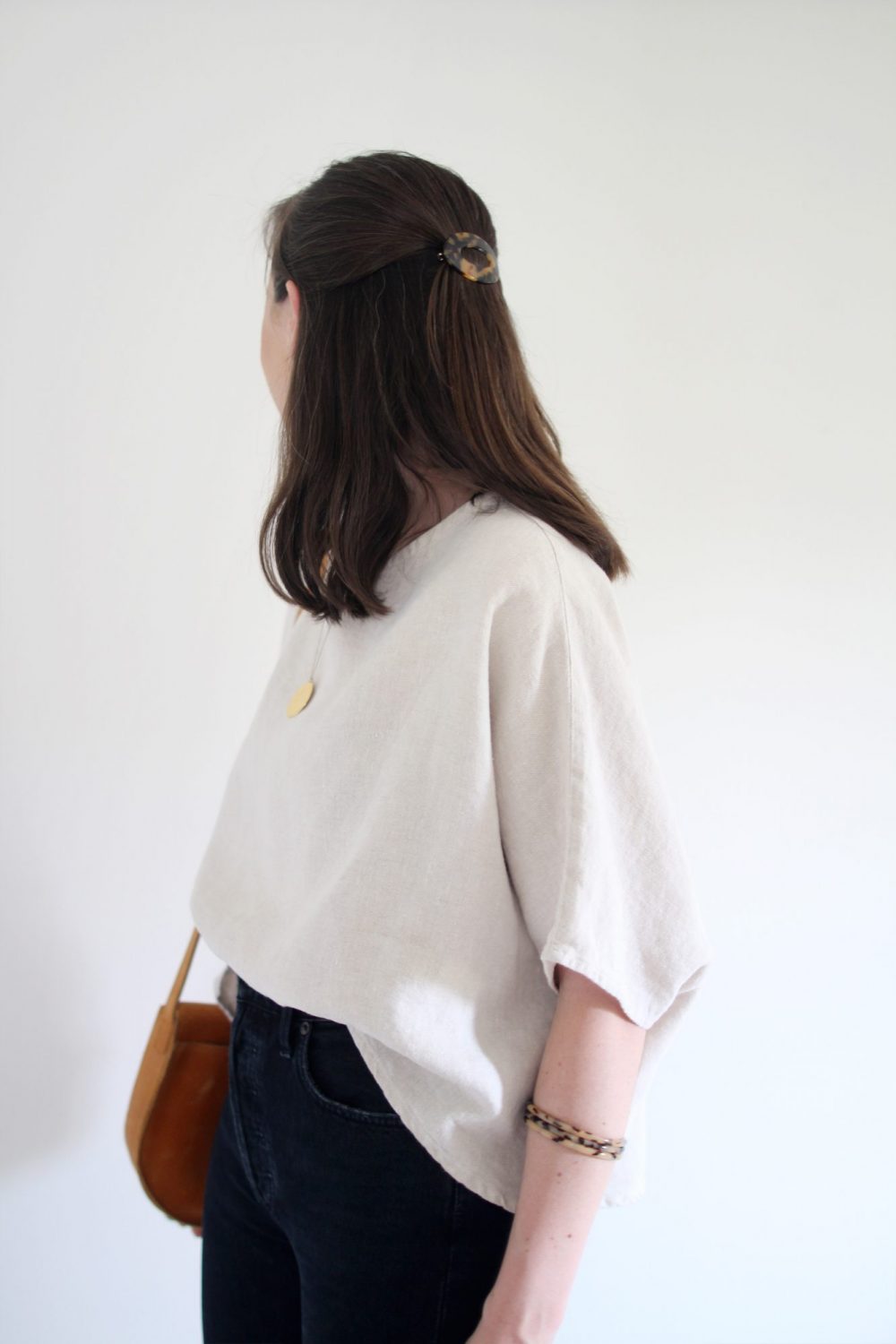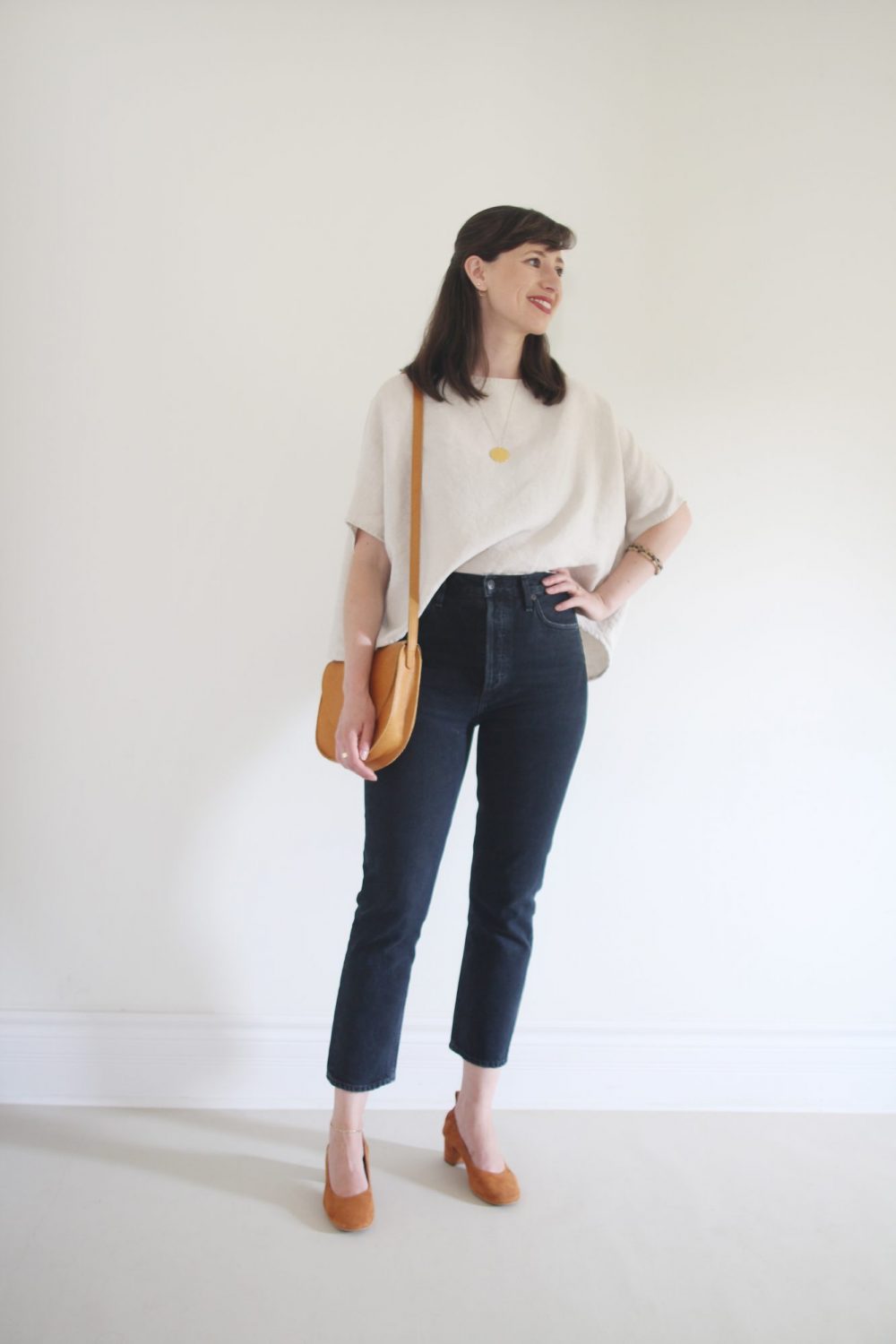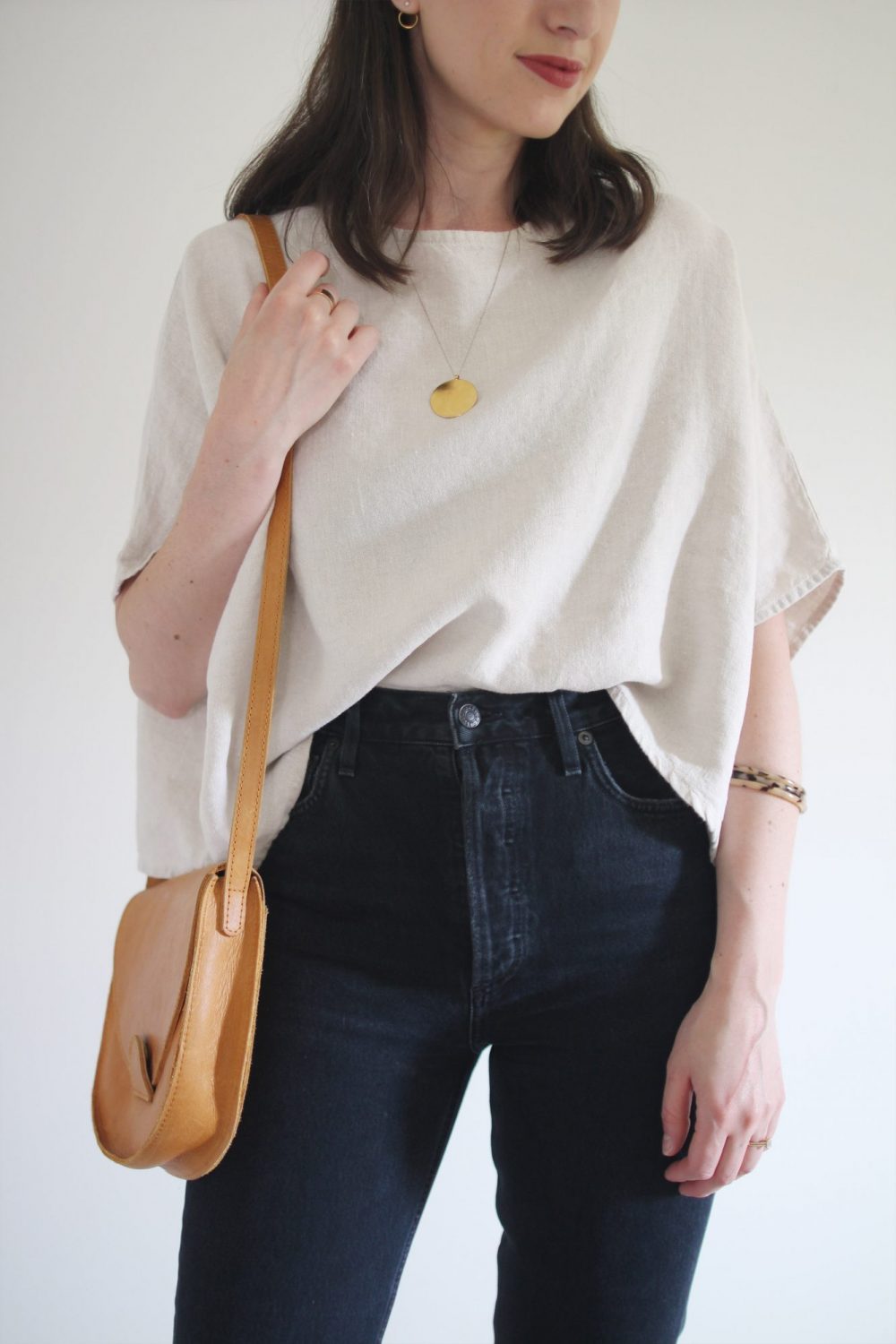 ---
TODAY'S TOPIC – MY TRUSTED STAPLE FORMULA, WHICH IS:
Oversize Top + Fitted Cropped Jeans + Crossbody Bag + Comfy Heels + Tortoise Accessories + Gold Necklace
---
For outfit #10, I opted to pull on some old favourites and slip into a comfy pair of heels to give myself a little boost. As luck would have it, I kind of love this look and feel particularly pleased that these jeans still fit despite my less than stellar health regimen lately. It's the little wins haha!
This look is comprised of some long-time staples in my closet, those being:
The Linn Tee, which is the perfect oversize top to pull on over a comfy bra. I wear it French tucked with a high rise pant in either a wide leg for a more boho feel or straight profile for a little bit of contrast. It's such a simple piece but the unique shape makes a statement.
My Riley straight-leg crops are still a go-to and I appreciate the elegance of a cropped inseam on a pair of basic jeans. Somehow it elevates them and gives a touch of intentionality to the styling.
I decided to spice up this base with some cognac and texture through my leather Hana bag and suede Day heels. I love matching my accessories with my shoes to give any look an instantly cohesive feel.
A couple of tortoise accessories and a gold circle pendant were the final additions to this look and they never let me down!
---
DO YOU HAVE A GO-TO FORMULA FOR DAYS WHEN YOU JUST NEED TO PULL YOURSELF TOGETHER BUT CAN'T SPARE ANY BRAINPOWER?
---
OUTFIT DETAILS: LINN TEE in flax linen gifted (I'm wearing an OS) | RILEY JEANS (I wear a 27) | HANA SADDLEBAG* gifted | HAIR BARRETTE* old | DAY HEEL gifted (TTS I wear a 7) | TORTOISE BANGLES sold out | CIRCLE PENDANT* old | *Linked to similar
---

---
Tomorrow I'll be taking the day off from August outfits BUT I've got a special post queued up that's been a very long time in the making. I hope you'll tune in!
---
This post is not sponsored but contains some gifted items and affiliate links. If you see something you like and decide to shop through the links above I may make commission on a sale at no additional cost to you. All opinions are always my own. Thanks for supporting Style Bee!