It's safe to say I did not foresee March 2020 going the way it did. The whole world has been thrown for a loop and I know we're all trying to grapple with it as best we can.
I've been giving myself some space to process the experience but my mind is currently a jumble of emotions and numbness. Life being what it is, I still wanted to gather up a few of my favourite moments throughout March and share them with you all.
In this life lately recap:
A few bright moments from March.
My 5 words for 2020 & what they mean right now.
Snaps of the hilarious quarantine duo, Dobby & Evie.
How to help small businesses right now. + 2 local ones I love!
Daily habits that are helping my mental health.
---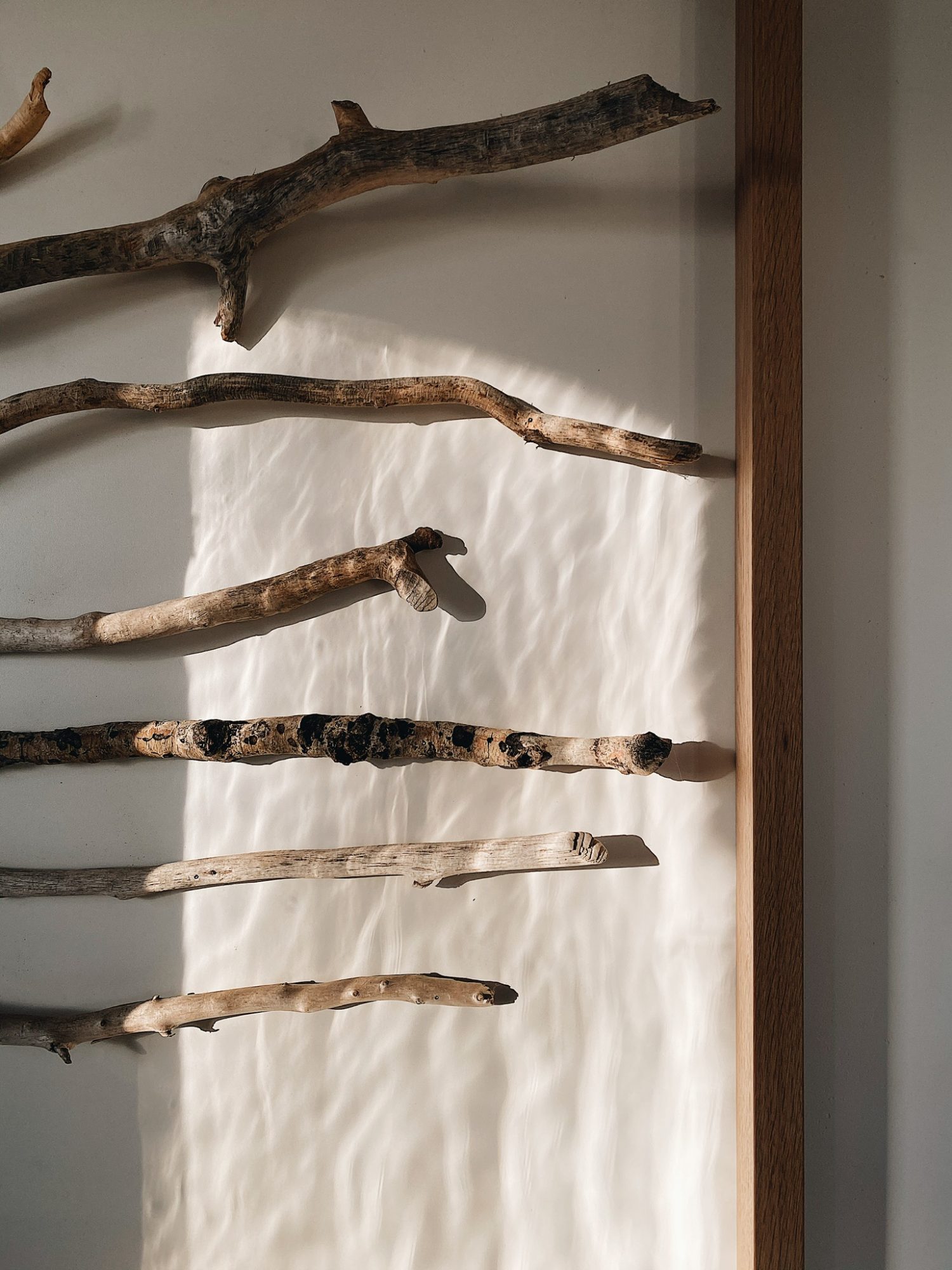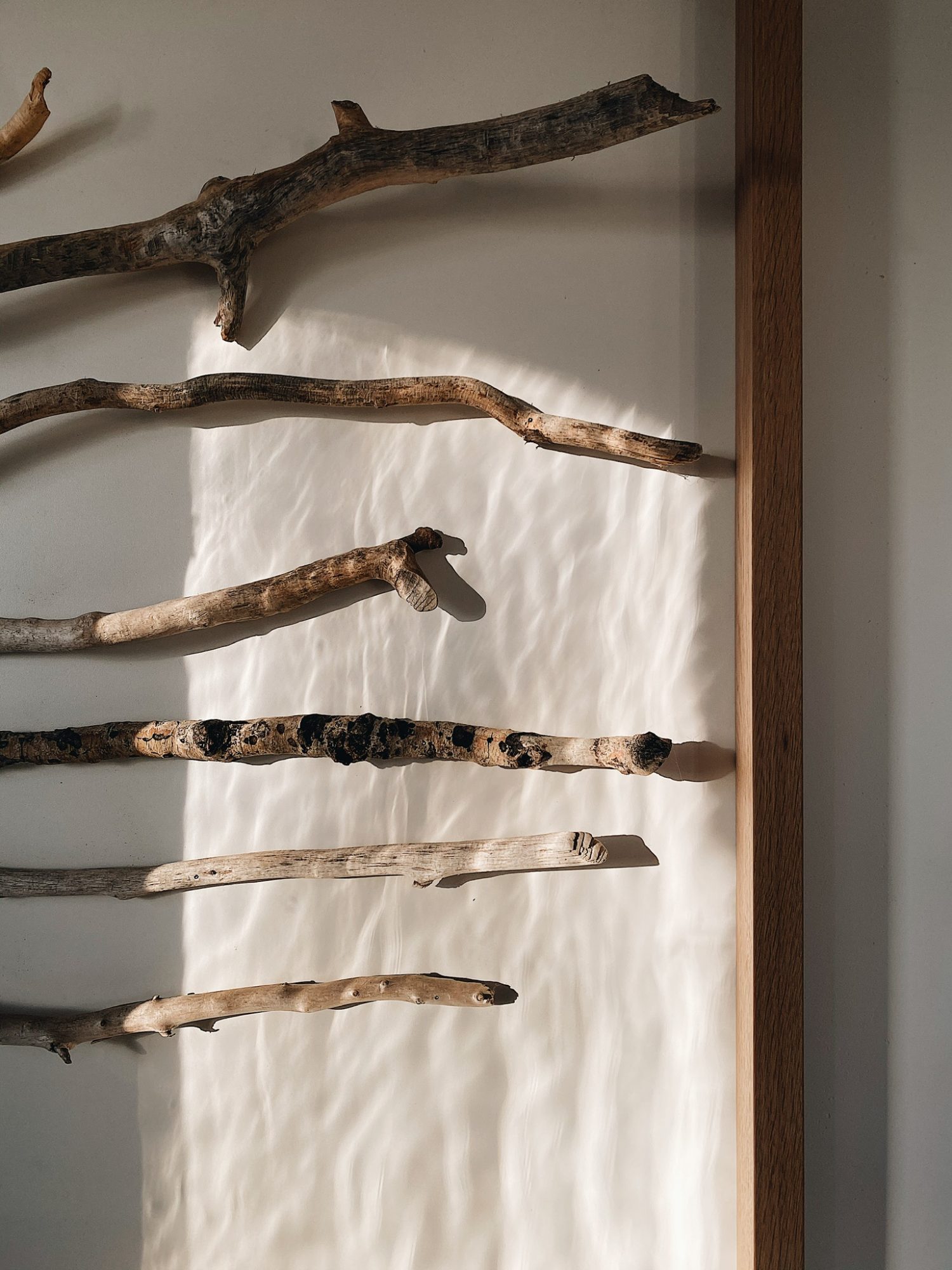 ---
A FEW BRIGHT MOMENTS FROM MARCH
---
NEW GROWTH
---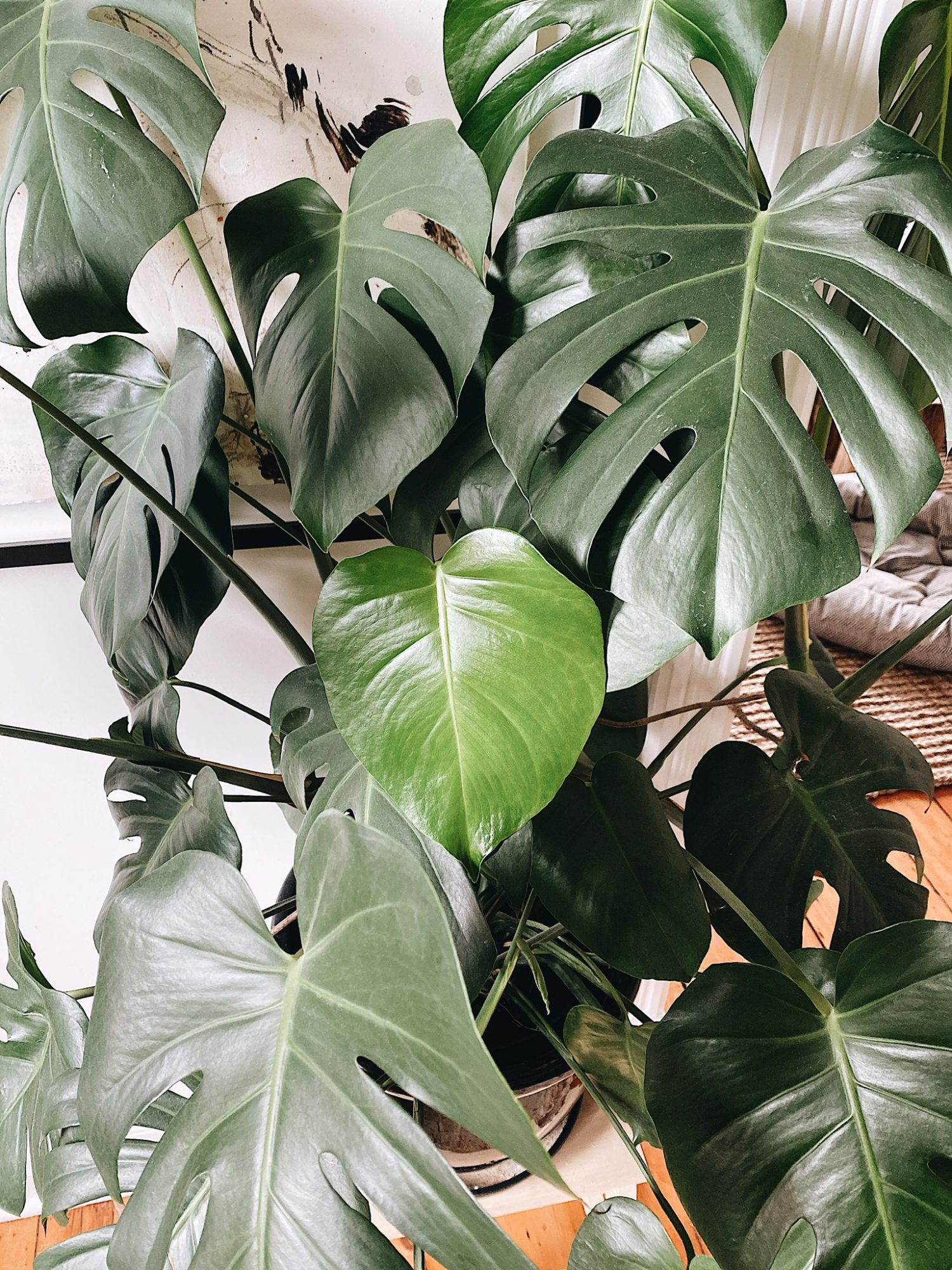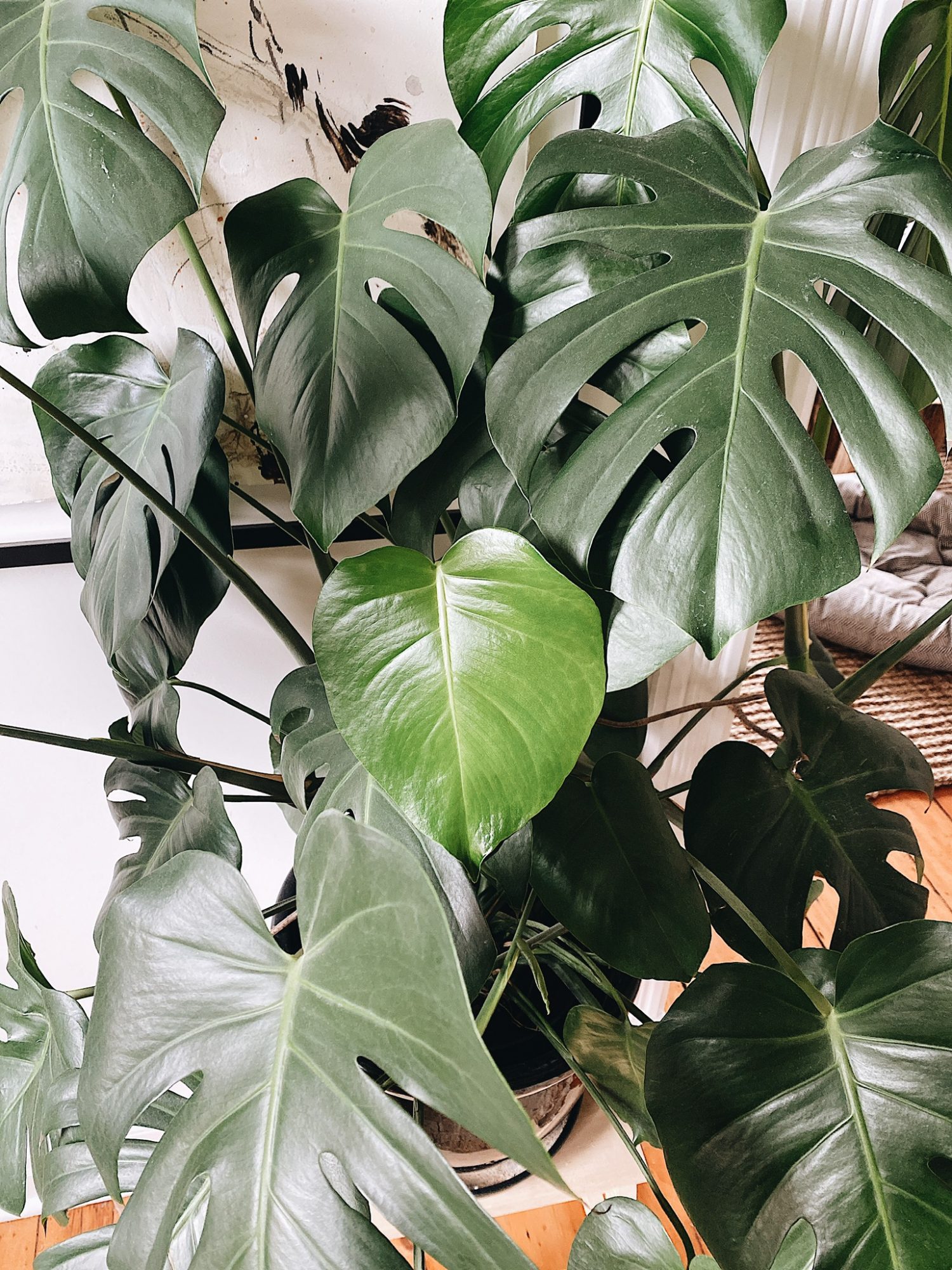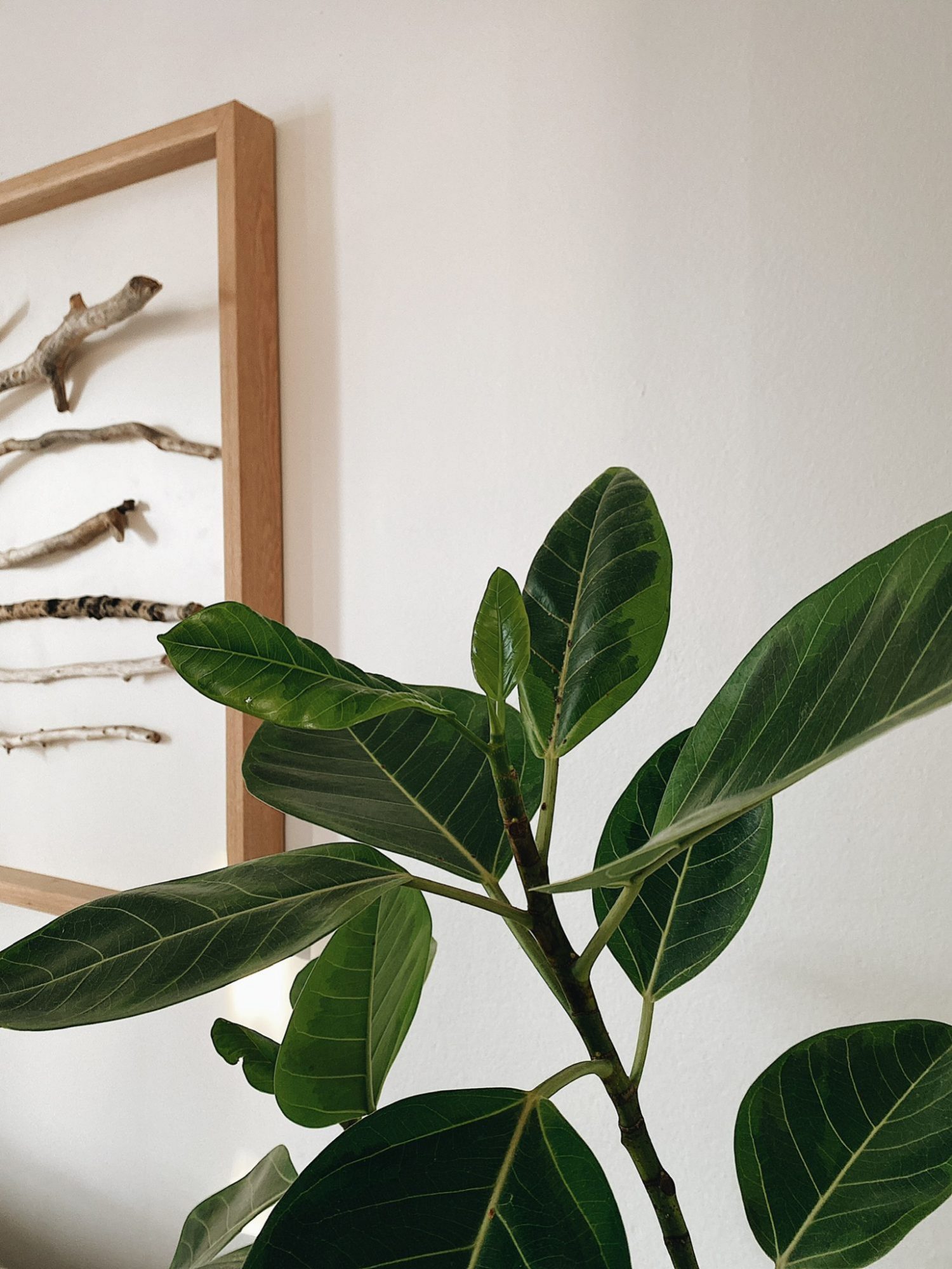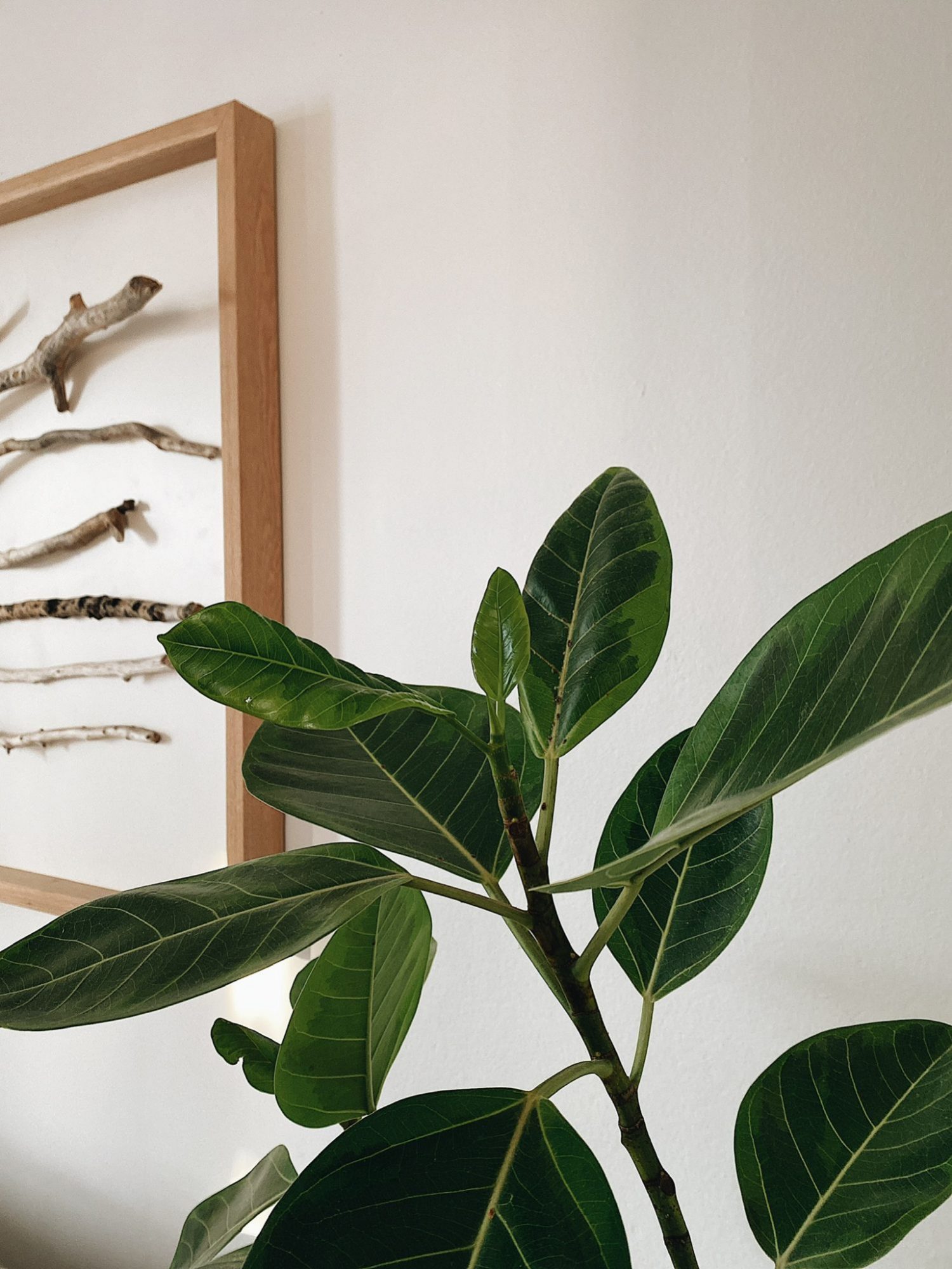 ---
EVENING LIGHT THROUGH OLD GLASS
---
---
SHADOWS & TEXTURES
---
---
BANANA BREAD FOR BREAKFAST
---
---
TIME SPENT IN NATURE
---
---
AFTERNOON SUN ON TULIPS
---
---
My 5 words for 2020 & what they mean right now.
---
NATURE – I've never taken our access to the outdoors for granted but these days I could downright kiss every single blade of grass in our yard. This sentiment rings very true and this article offers a lot to consider when the time comes.
FOCUS – This crisis has given me a whole new appreciation for my business and it's ability to not only support my essential needs, but to be of service to others. A renewed sense of purpose has been infused into my work mindset and I'm gaining clarity on what I want to strive for now and after this pandemic subsides.
GRATITUDE – This word is acutely top of mind right now. My list of what I'm grateful for is never a short one but this pandemic has definitely changed my perspective. Basics needs I may have taken for granted have risen to the top of what I'm most grateful for. Shelter, access to food, health, family/friends accounted for and safe, the ability to work, furry pals to keep me company and the list goes on.
While I generally feel pretty helpless, I'm doing what I can by giving to organizations that support front-line workers, the food insecure (also here), homeless youth, women in crisis and local small businesses.
CREATE – One thing I've noticed in talking to fellow creatives is that this crisis has been an effective barometer for what really matters to each of us. While I may not be my most productive right now I know that there are things brewing and bubbling in the creative spaces of my mind and heart.
TRUST – "This too shall pass." Is my current mantra.
---
DOBBY & EVIE
---
---
It's been such a pleasure sharing Dobby's daily fetches and discovering Evie tucked into her cosy covers or basking in the sun. I've received countless messages about how their antics bring a bit of joy to your day and I'm so glad I can share some of their silliness with you!
---
DOBBY
---
---
EVIE
---
---
HOW TO HELP SMALL BUSINESSES RIGHT NOW
---
---
Shown above: Tasty goods from Guelph Box, a delivery service that brings all your local favourites right to your door.
---
Many of these tips are from a post shared by J.Hannah an independent jewelry and nail polish designer from LA. I thought this advice was a great start and can apply to shops, designers, restaurants, artists, photographers and lots of other small businesses.
If you have the means to shop:
Have you had your eye on something? Now is the time to place an order.
If you don't need anything but love the brand or shop, purchase a gift card for a friend or for later.
If you don't have the means to shop right now:
Share your favourite items and brands on social media
Sign up for their newsletter
Leave a 5 star review on Google for when brick & mortars are open again.
Encourage the designer and the folks behind the brand by liking and commenting on their posts. Engagement matters more than we might realize.
In the coming weeks/months I'll be sharing my favourite small businesses from all over the world here on Style Bee. I may not be able to financially support them all right now but sharing my love for their work is one thing I'm well equipped to do.
ARE YOU A SMALL BUSINESS OWNER? I would recommend listening to Jenna Kutcher's Goal Digger podcast, episode #348. How to safeguard your small biz during the Coronavirus Outbreak. It's full of relevant, helpful, inspiring tips and tools to use right now.
---
---
TWO LOCAL SMALL BUSINESSES I LOVE
---
1 – THE BARE HOME – I discovered this line of sustainably products through one of my favourite local shops Blooms & Flora and had the pleasure of meeting Ashley, The Bare Home founder, at a networking event. I received a hand soap tester and loved it so much that I picked up the Home Essentials Starter Kit (also available through Well.ca) shortly after. I've loved the products so much that I just ordered the refills.
The glass bottles are all refillable and formulas are made with biodegradable dye, free of synthetic-fragrance and never tested on animals. Everything is handmade in Burlington, Ontario and scented using high quality, sustainably sourced essentials oils. Free shipping on any order over $35 CAD in Canada and $15 CAD flat rate to anywhere in the USA.
---
2 – RUG & WEAVE (Style Bee affiliate) – Located right here in Guelph, Ontario, Rug & Weave offers a gorgeous array of both vintage and new rugs along with a thoughtfully curated collection of home wares, furniture, artwork and apothecary. We bought our beautiful vintage Persian rug (shown above) from Rug & Weave and it has held up brilliantly.
Rug & Weave is currently offering 25% OFF everything in the shop with 'SPRING25' at checkout. I just bought a set of forest green linen pillow covers that I'd been dreaming of and a lovely bath mat. They'll both come in very handy as our time at home continues.
---
---
3 DAILY HABITS THAT ARE HELPING MY MENTAL HEALTH
These aren't groundbreaking by any means but they're so helpful so I thought I'd share.
---
LISTENING TO MUSIC – My favourite Canadian artist @BasiaBulat recently released a new album, "Are You In Love?" and it's AMAZING. I usually opt for a podcast over a playlist but starting my day with music has really helped me find a positive headspace and even gets me dancing!
MEDITATION – I'd let my daily mindfulness practise slip before the crisis took over the world and for the first two weeks of social distancing I wasn't doing it. This past week, however, I got back into a rhythm and it's made a huge difference. I use the Waking Up App and The Good Trade has a great article on meditation and breathing apps to reduce anxiety.
HAVING A LAUGH – It doesn't feel like there are many things to laugh about these days but watching Disney classics and my favourite comedies has been critical. Schitt's Creek is a Canadian gem that I highly recommend (available on Netflix).
---
On one final note, here are some recent selfies for proof of life!
---
THANKS FOR READING!
I hope you're staying safe at home if you can. My thoughts are with you and I'll be here, continuing to serve up lighthearted, stylish posts to help get you through these difficult times.