Happy Friday! Today's post is the final instalment of my Spring Colour series, which I hope has helped to bring out some fresh ideas for your closet and creativity. It's been so fun to play with some of my older spring favourites and share something a little bit different through my daily collages.
I believe that creating, in whatever form you're drawn to (style, photography, painting, knitting, music, cooking etc.), is always a worthwhile exercise. Particularly during such uncertain times as we're currently in. Creating can be a form of meditation, therapy or self-expression and is an undeniable component of being human.
This weekend, even if you only have half an hour, grab the medium that speaks to you and give yourself permission to play!
Now let's dive right into spring look #5 and the collage inspired by it.
---
This post was not produced in partnership with any brands mentioned but does contain affiliate links and some gifted items. If you see something you like and decide to shop through the links included, I may earn commission at no additional cost to you. All opinions are always my own and I only feature items I love. Thanks for supporting Style Bee!
---
THE OUTFIT
---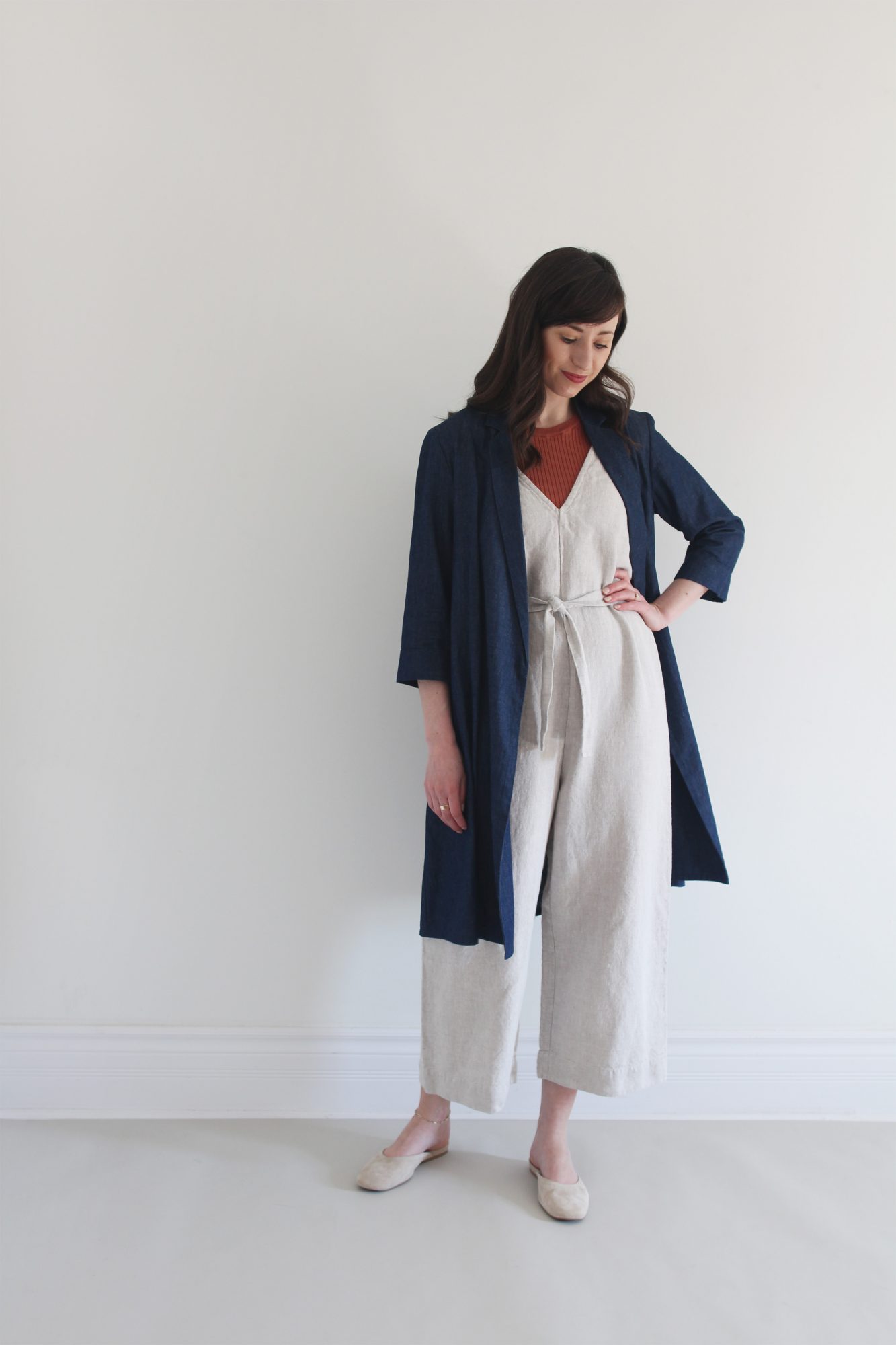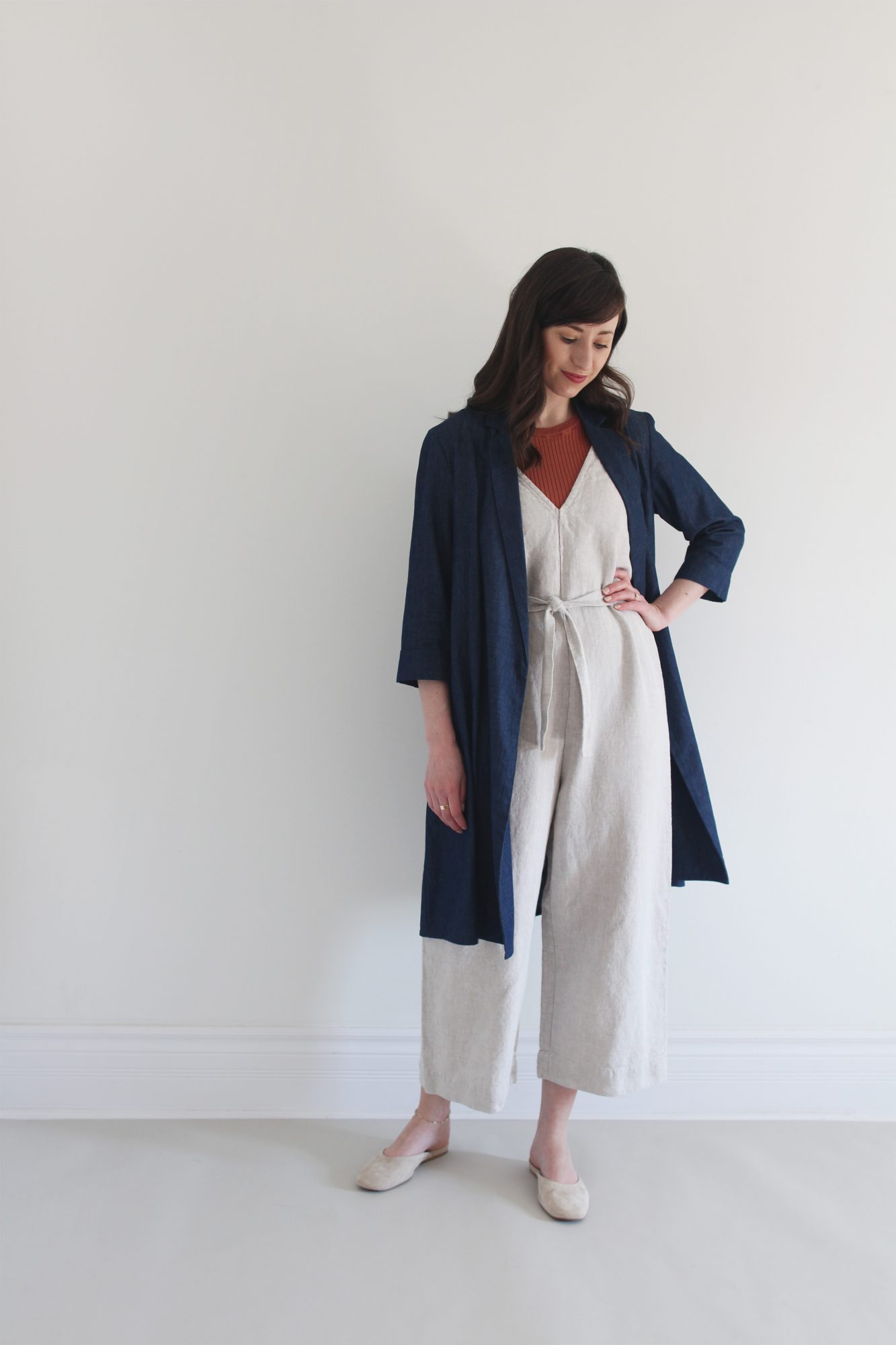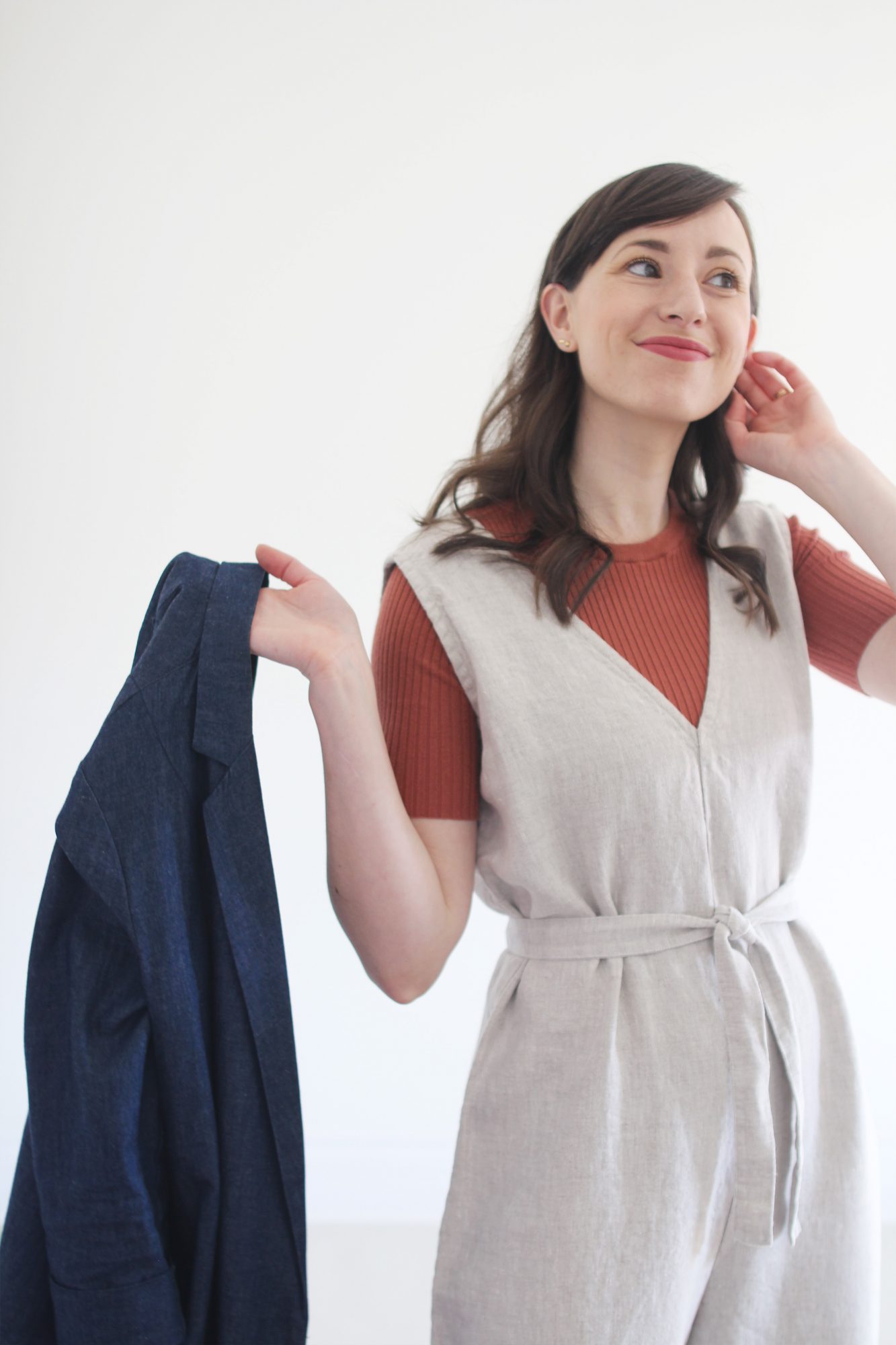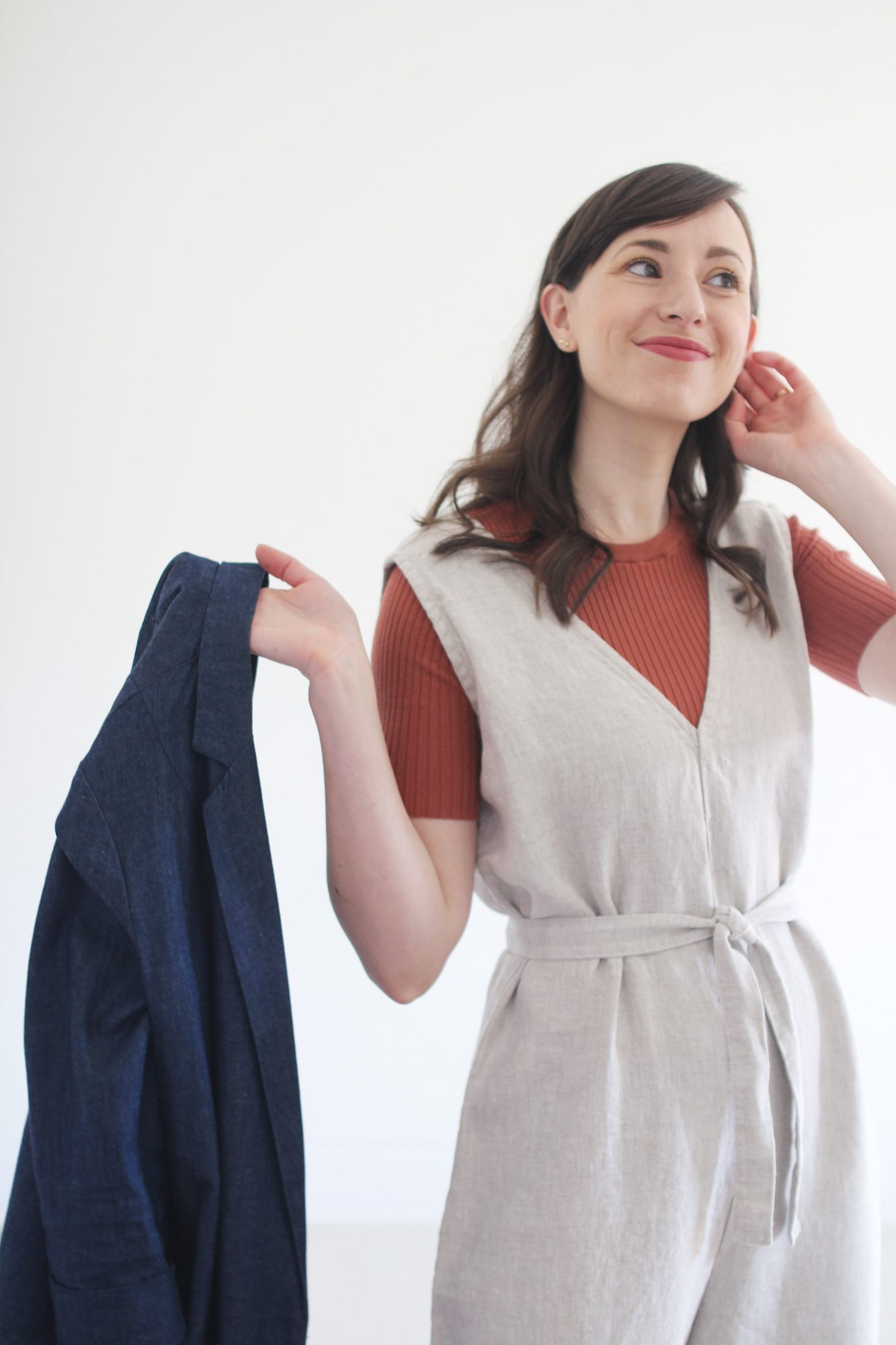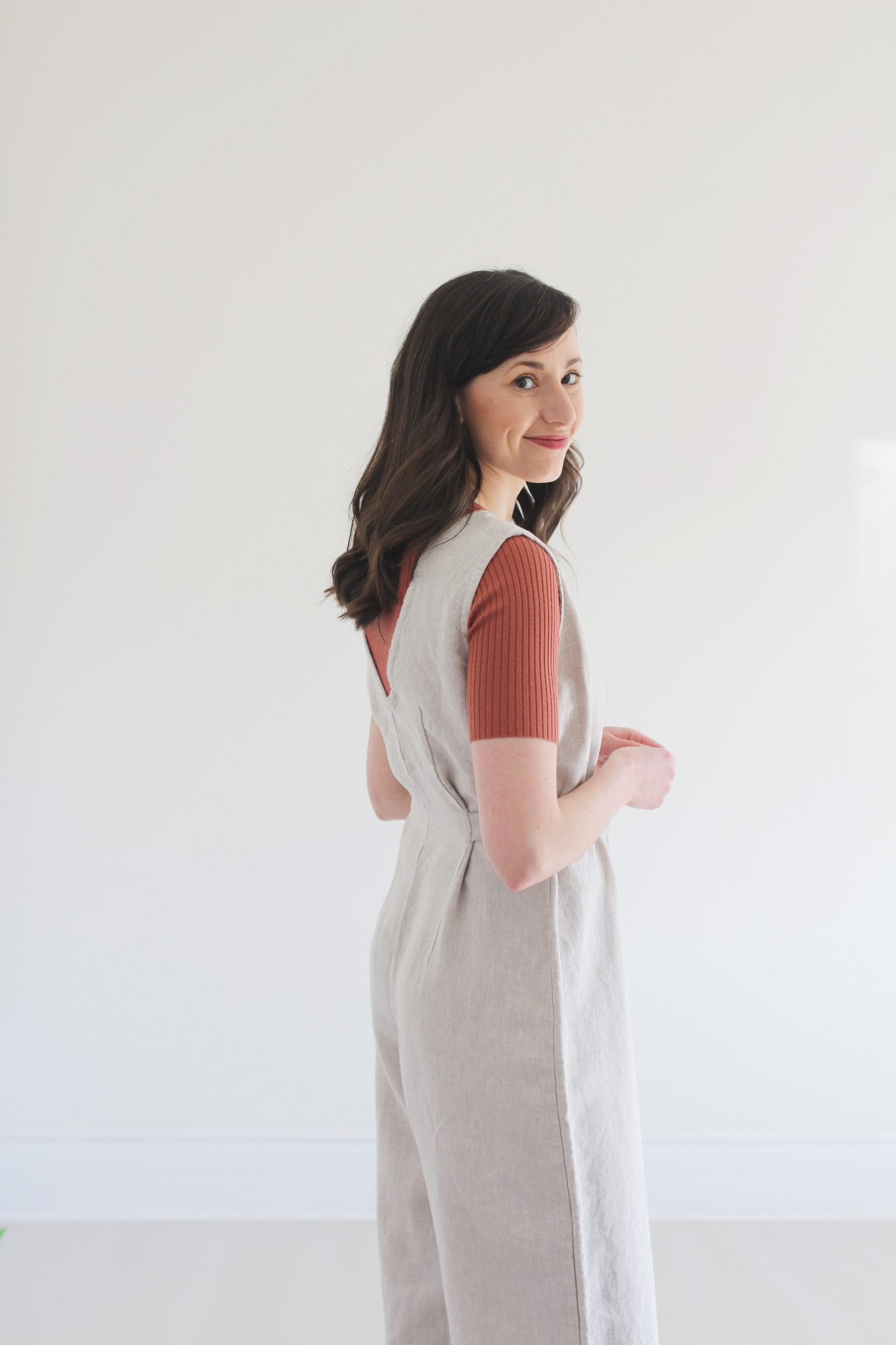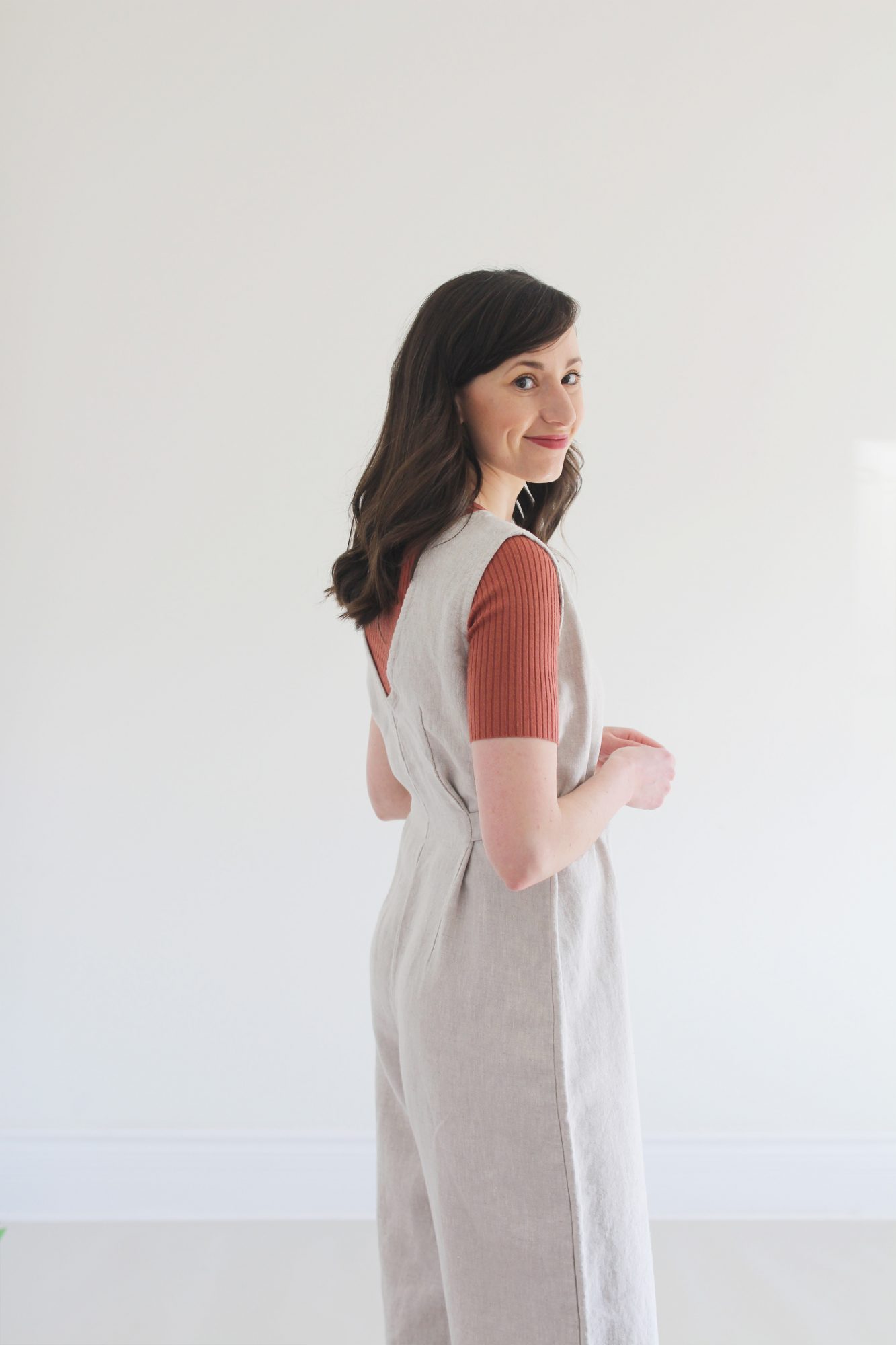 ---
Another day, another duster! I've had this one in my closet since 2016 and little did I know at the time, that it would soon become a signature element of my personal style. Long outer layers are easily one of the most reoccurring themes in my wardrobe.
Another two signature styles I love to wear are bodysuits and jumpsuits. I've worn this combo a few times in real life but I don't think it's ever made it onto the blog. I often pair a jumpsuit with a fitted bodysuit underneath for a bit of added warmth and coverage. I love layering fitted pieces under more relaxed ones to create a dynamic combination that is still comfortable to move in.
The next, and final, outfit prompt in this series, is to choose a piece from your closet that feels like a 'signature' style. Maybe it's a specific pattern or a type of sweater or just a pair of jeans you love to wear. Use that piece to build out a look you haven't worn for a while or maybe ever, and see where that takes you!
---
OUTFIT SOURCES: DUSTER JACKET* old ALI GOLDEN // LINEN JUMPSUIT old gifted ELIZABETH SUZANN (wearing a Small Reg) // RUST BODYSUIT* by BODYSUIT of BARCELONA (wearing a Medium) // SUEDE SLIDES* old EVERLANE // SOLITAIRE & PEARL STUDS gifted JEWELS & ACES (Canadian) // *Linked to similar
---

---
THE COLLAGE
---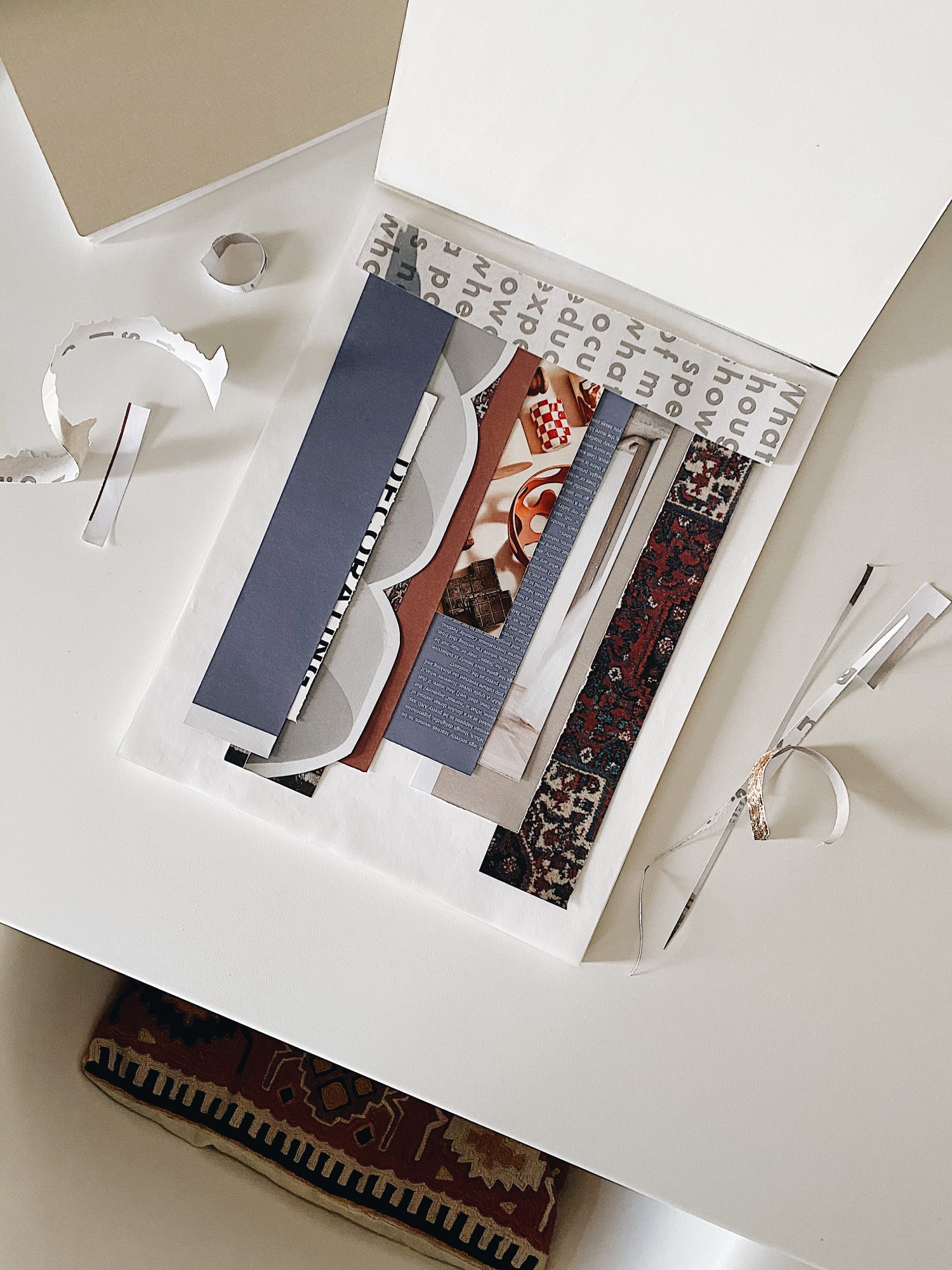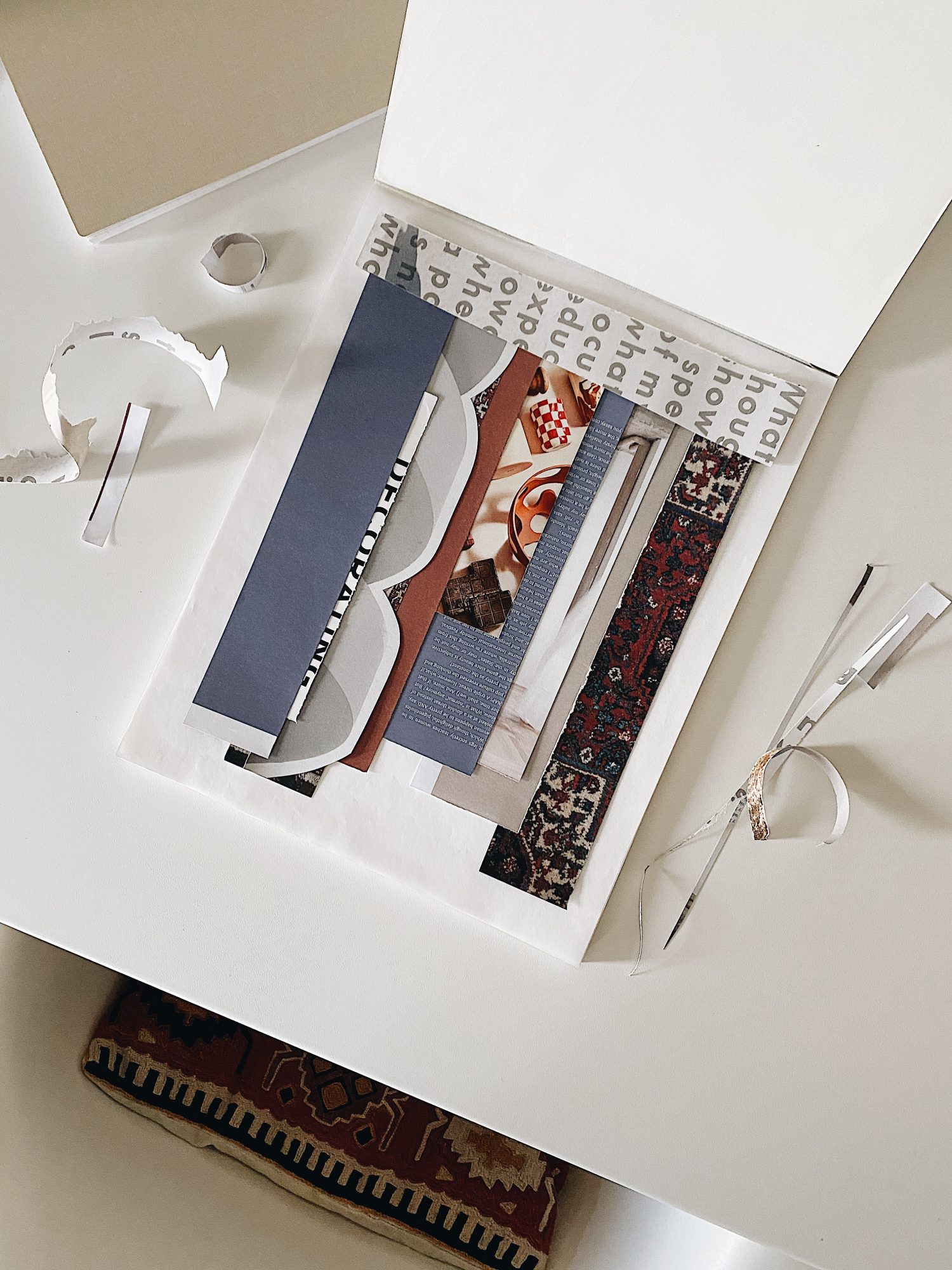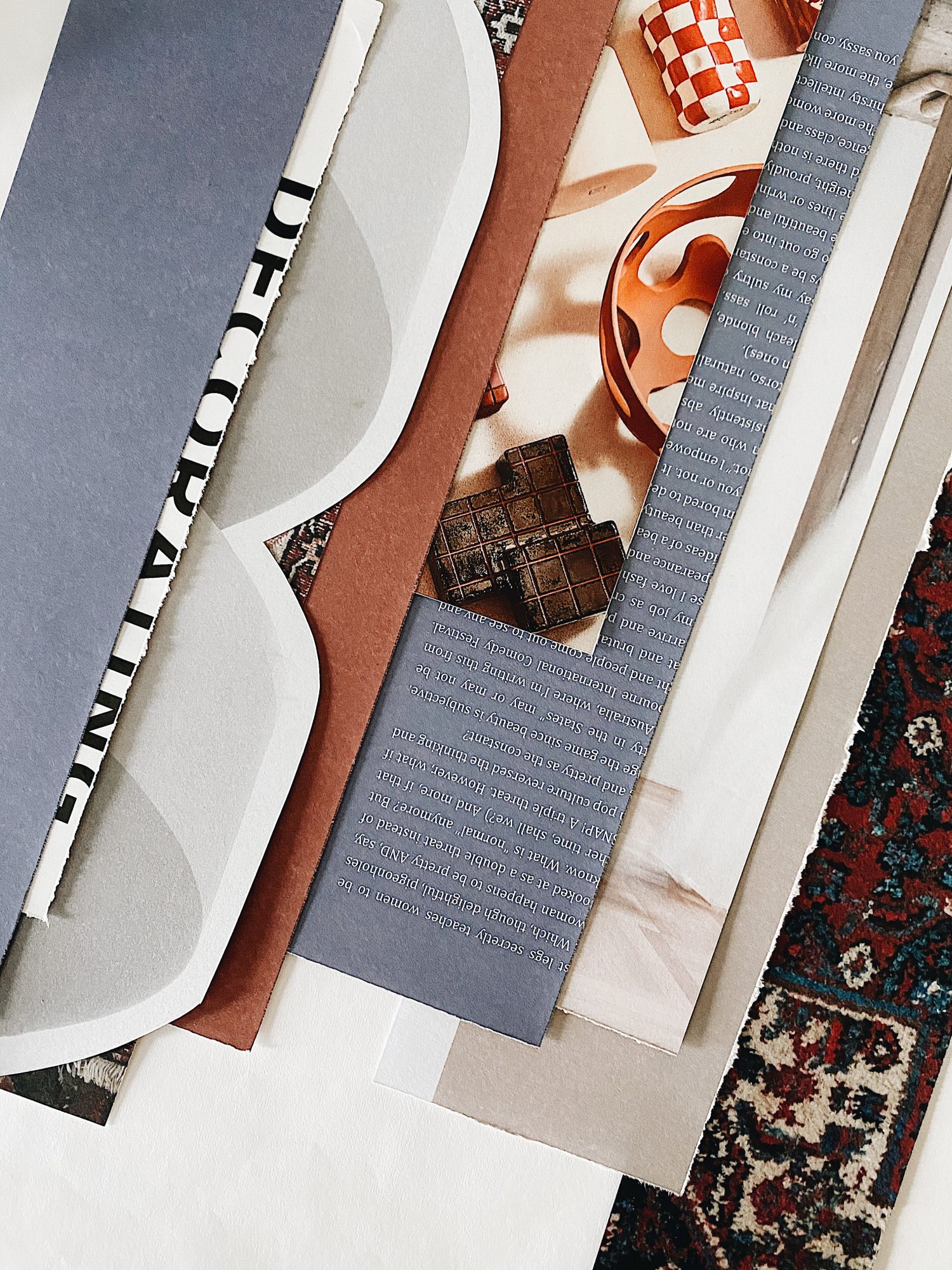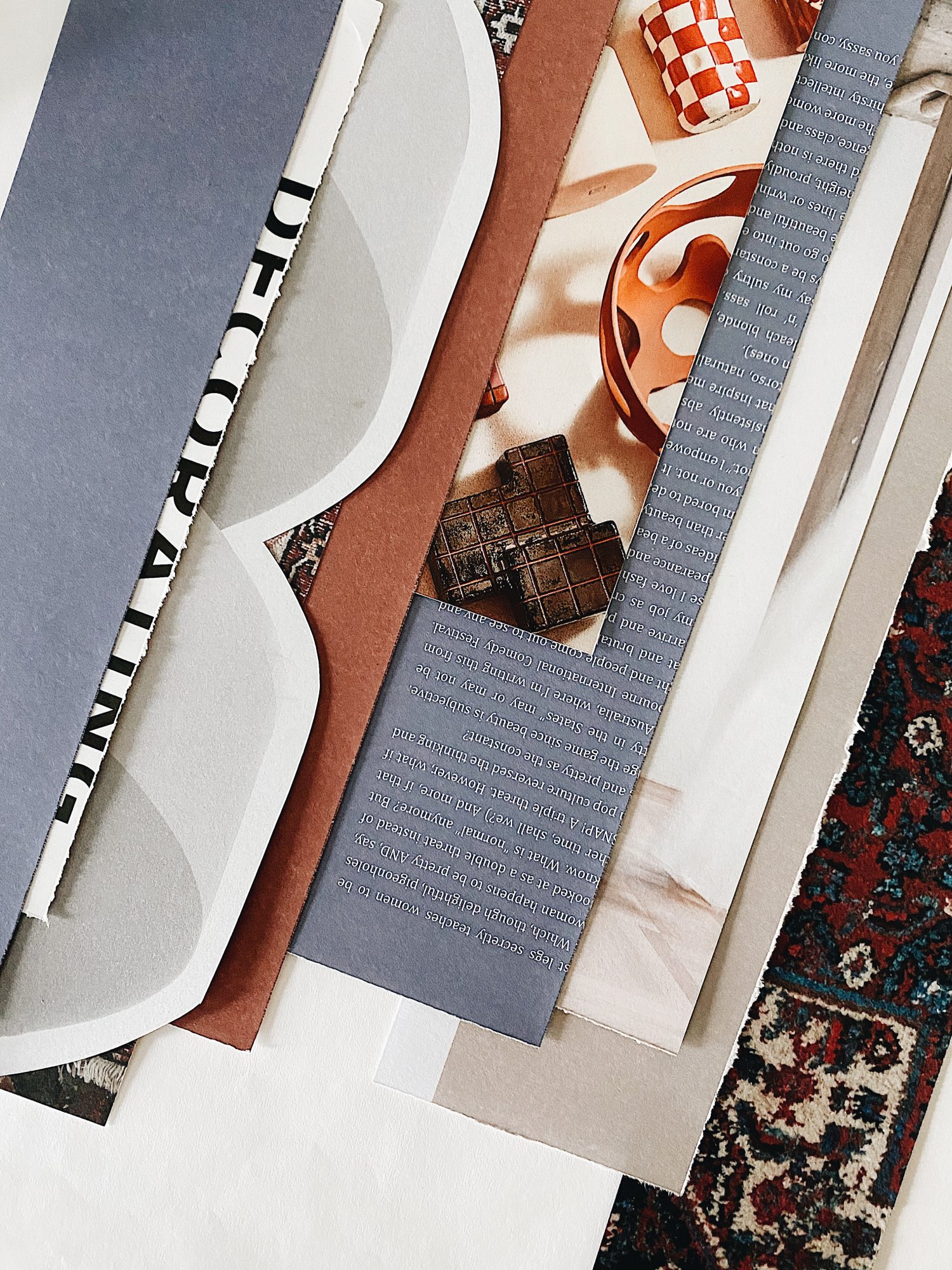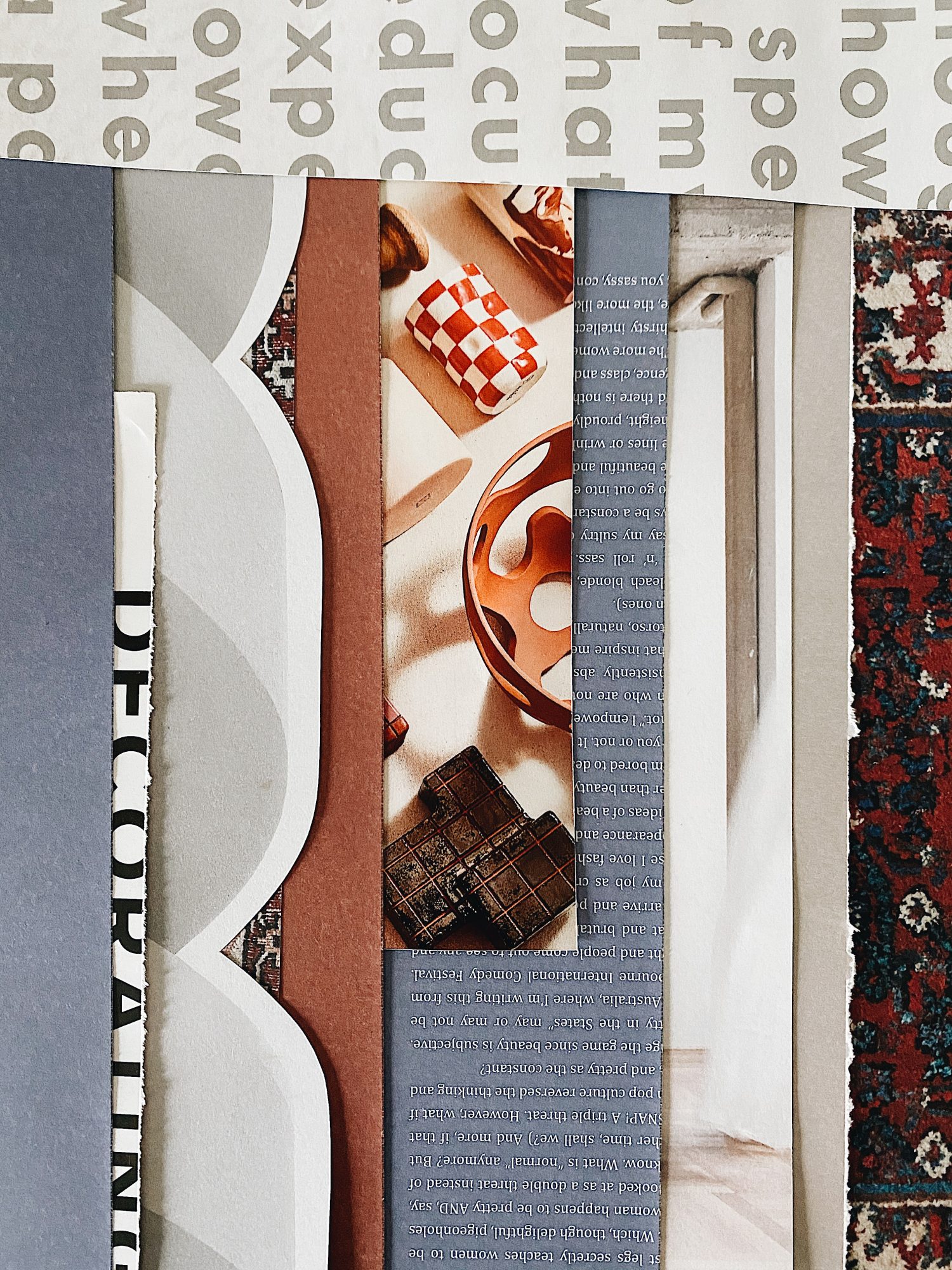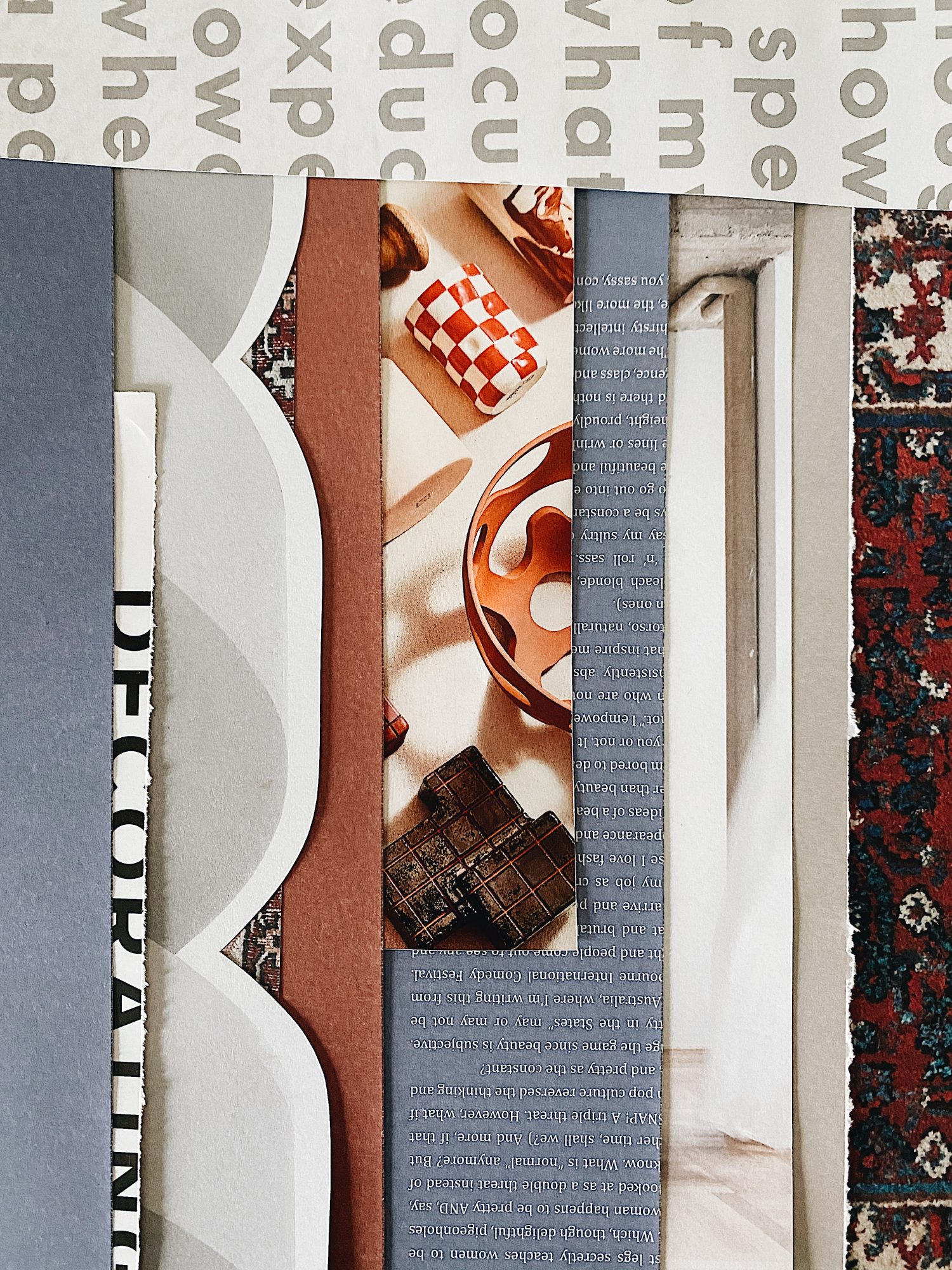 ---
This last collage is a medley of colours I very rarely gravitate towards. Even though reds and blues are not my typical palette, it was fun to go hunting for something different within the pages I'd been frequenting all week.
I'd initially thought that by day 5 I'd have all sorts of insights about my collaging experience but my brain seems to be more foggy than it is clear. One thing I do know is that I looked forward to my hour of creative time each day more than anything else. That alone is enough of a take away for now.
---
Thanks for indulging my creative whims this week!
Did you try any of the outfit prompts or take some time for creative play? Of course, no worries if this wasn't your thing! I'll be back again soon with new style ideas, creative experiments and more.
Wishing you all a safe and restful weekend.