If you've been around these parts for long, you'll know I love a good staple. I recently picked up a few pieces from Nordstrom Canada to boost my warm weather closet and I'm excited to share those with you today. I was pleasantly surprised with the range of brands and options that are currently available and I've curated some really functional, classic styles that can serve as the foundation to any closet.
Read on to see what I picked up and a curated selection of other staples I think you might like too!
---
This post is a paid partnership with Nordstrom Canada. All products featured were purchased by me and all opinions are my own. The links included are affiliate, which means if you see something you like and decide to shop through the links included, I will earn commission on the sale at no additional cost to you. Thanks for supporting Style Bee!
---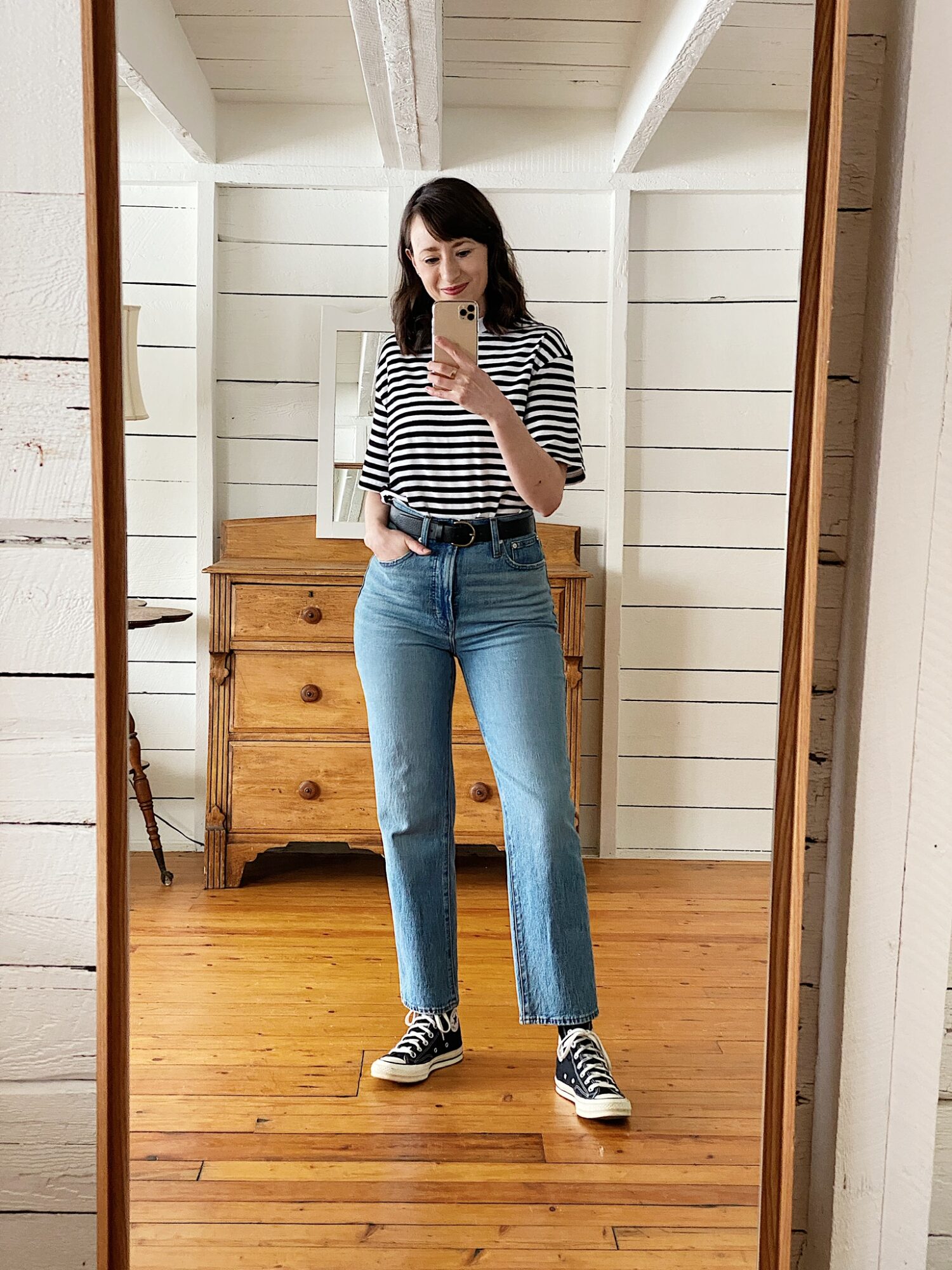 ---
---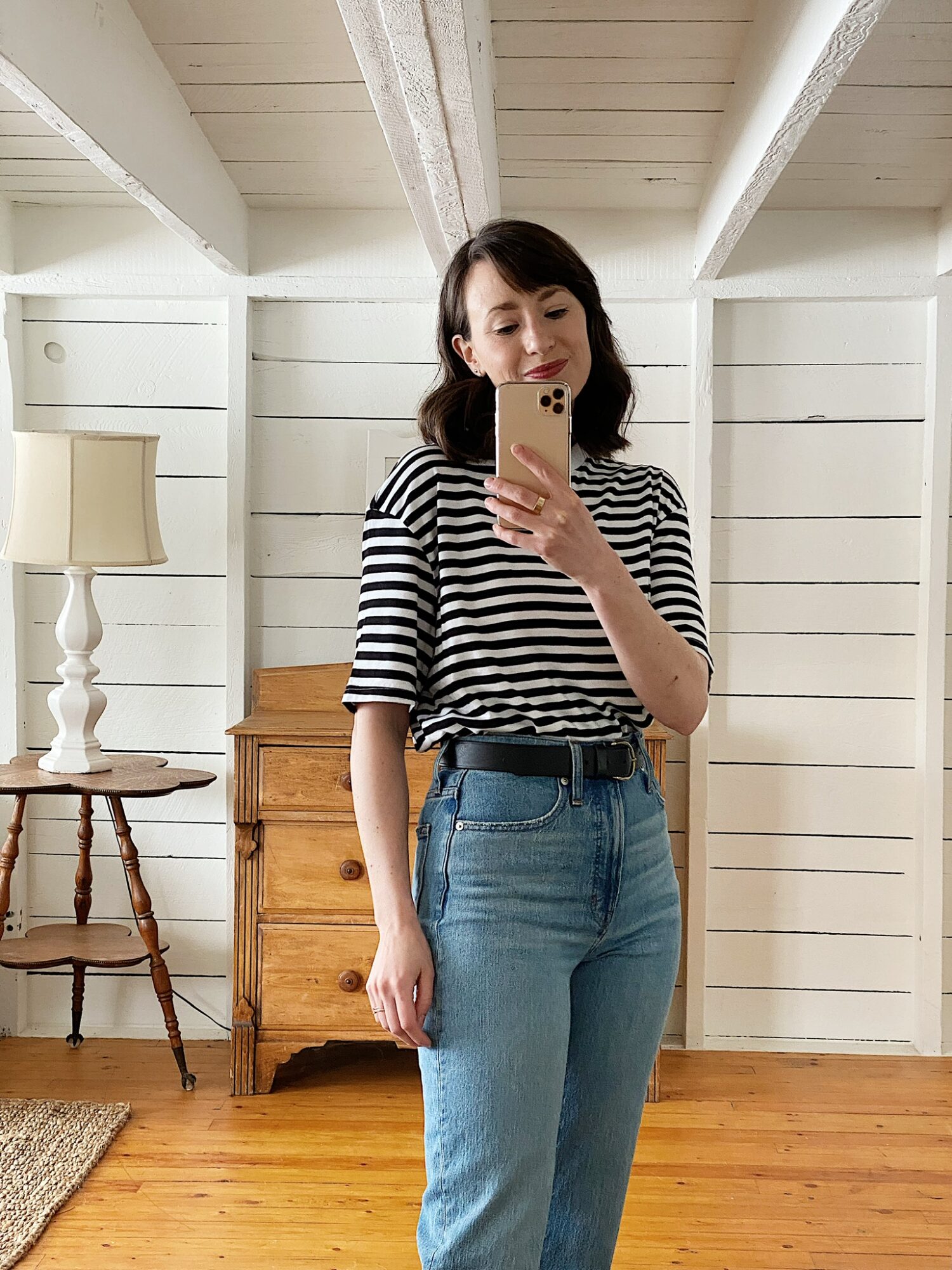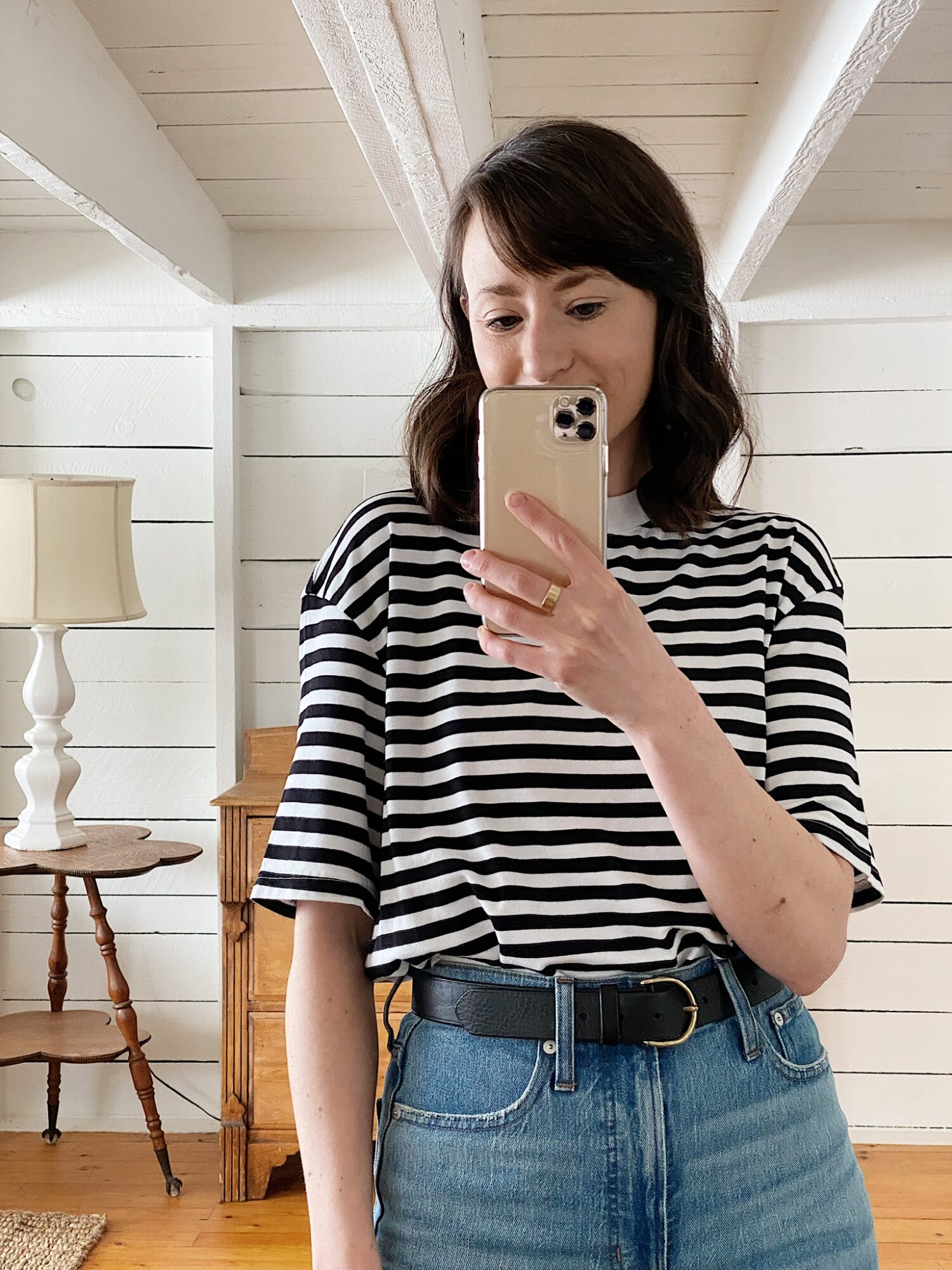 ---
A classic striped t-shirt is one of my favourite things to wear any time of year but particularly in spring and especially in black and white. A striped tee always adds some energy to a simple look.
I wanted to try this one in particular from the Nordstrom Made line (currently all on sale) because I loved the exaggerated sleeves and the thick, high, crew neckline. It's also made from a Supima cotton blend that's incredibly soft and drapes like a dream. It has a great vintage vibe and I've been wearing it non-stop since it arrived.
This particular one is currently on sale and comes in both Black & White (shown) and an Ivory & Pale Pink, which is so lovely for a slightly softer look.
---
FIT: I'm wearing my usual size Small in this piece. The fit is quite oversize so you could size down for a slimmer fit.

---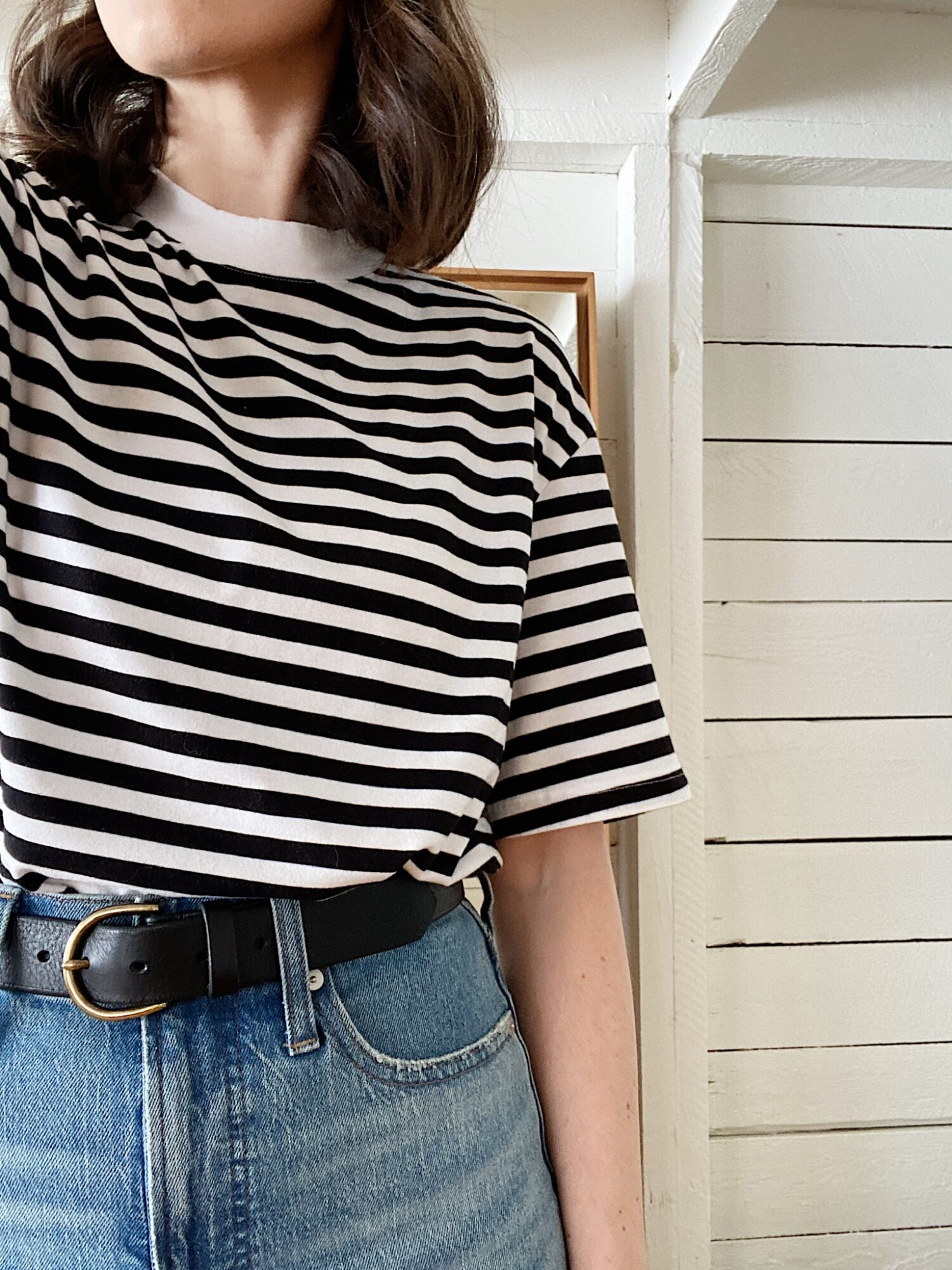 ---
---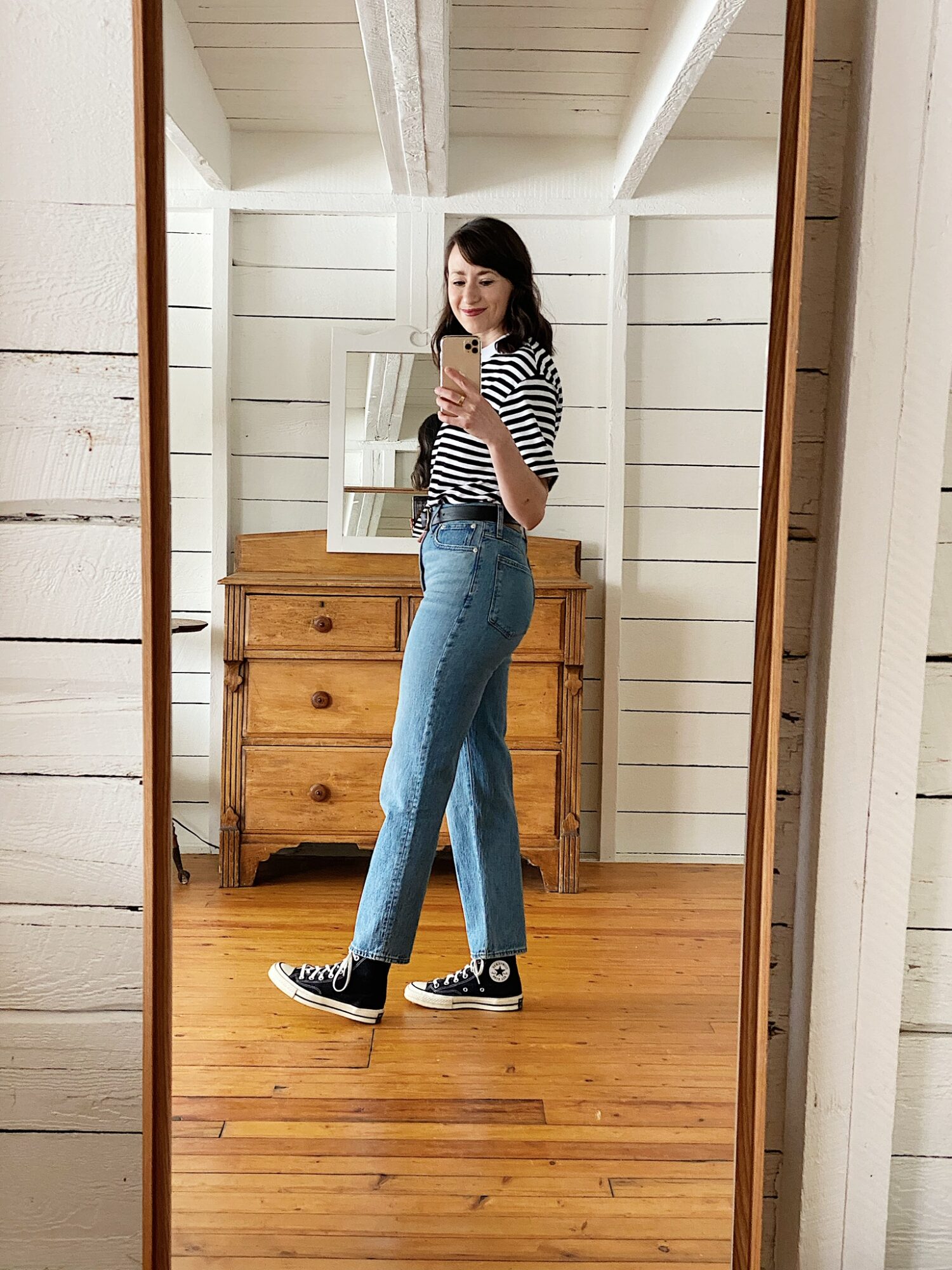 ---
Another mainstay in my spring and summer foundation closet is a high rise, light wash, vintage fit jean. I love a high rise for a bit of shape and a high visual midpoint, which elongates the lower half. A straight cut leg works with so many different types of shoes and has an easy-going, timeless feel to it.
This pair is The Perfect Vintage Straight Leg (in Hoye Wash) by Madewell. I've had a pair of this style in a lighter wash for almost 7 years so I decided to try a new pair in a darker wash. The second I pulled them on I knew they were keepers. They're soft, with just enough stretch, but still rigid enough to really feel like a true denim. They've jumped to the top of my go-to jeans list.
Finding jeans online is tricky, but I will definitely order denim from Nordstrom Canada again because their return process is completely free and painless. I was able to try these in two sizes and only keep the best fitting ones.
At the moment this wash is almost sold out but I've linked to several options in Madewell's Perfect Vintage Jean range below.
---
FIT: I bought my usual Madewell size in these jeans. I go between a 26 and 27 in different denim brands and have these in smaller of the two. For reference I'm 5'7 so these land just above the ankle.

---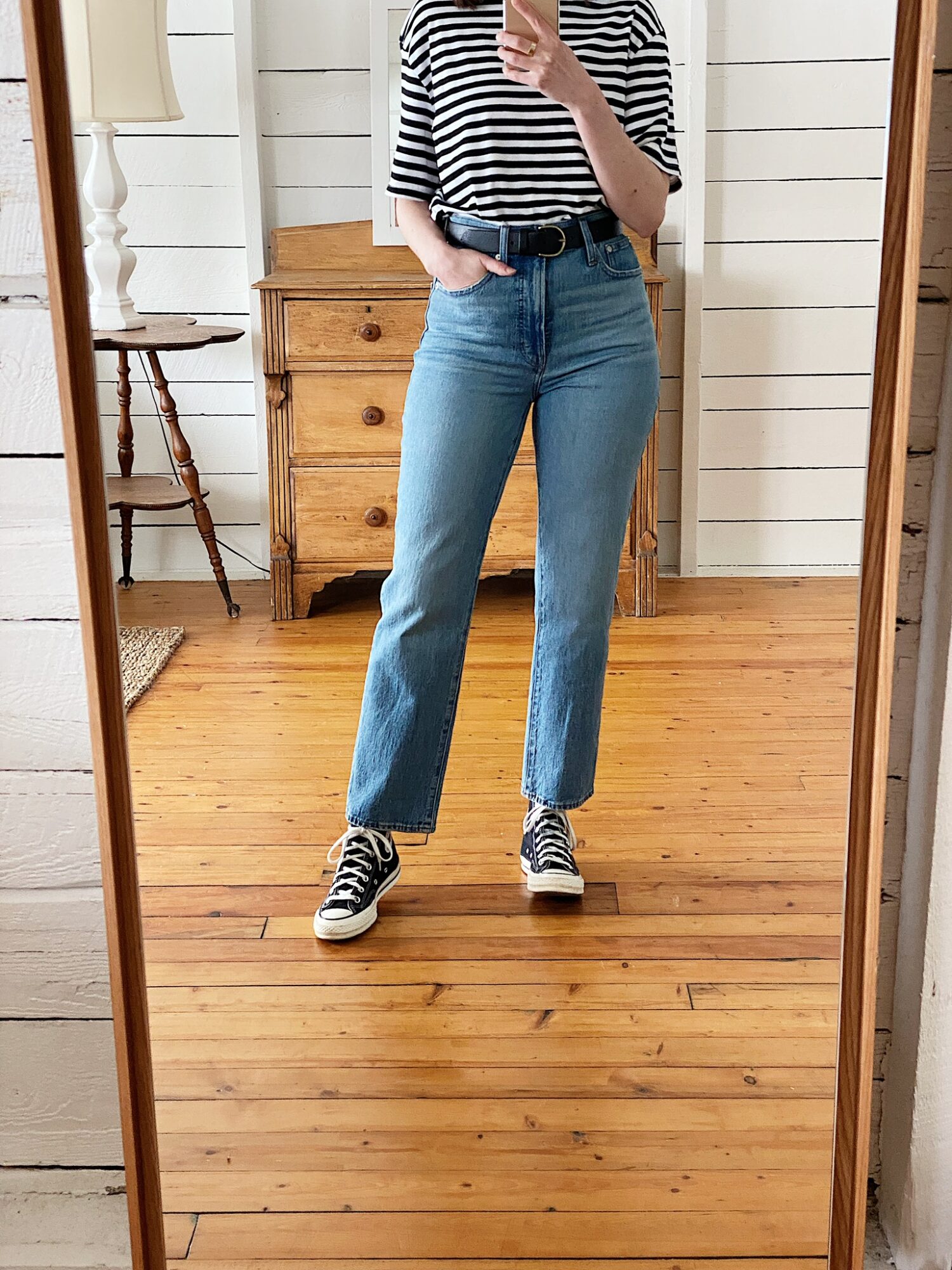 ---
---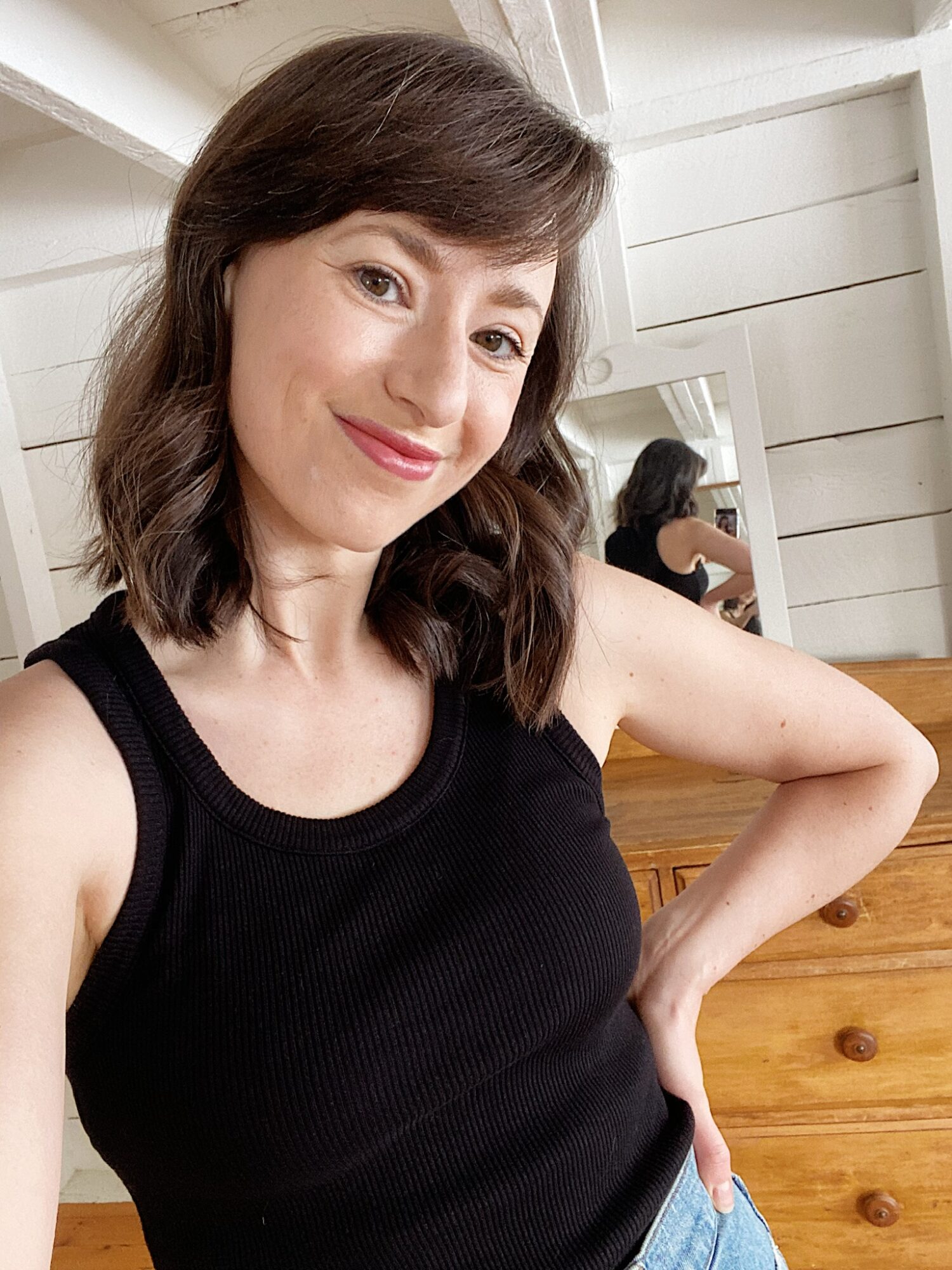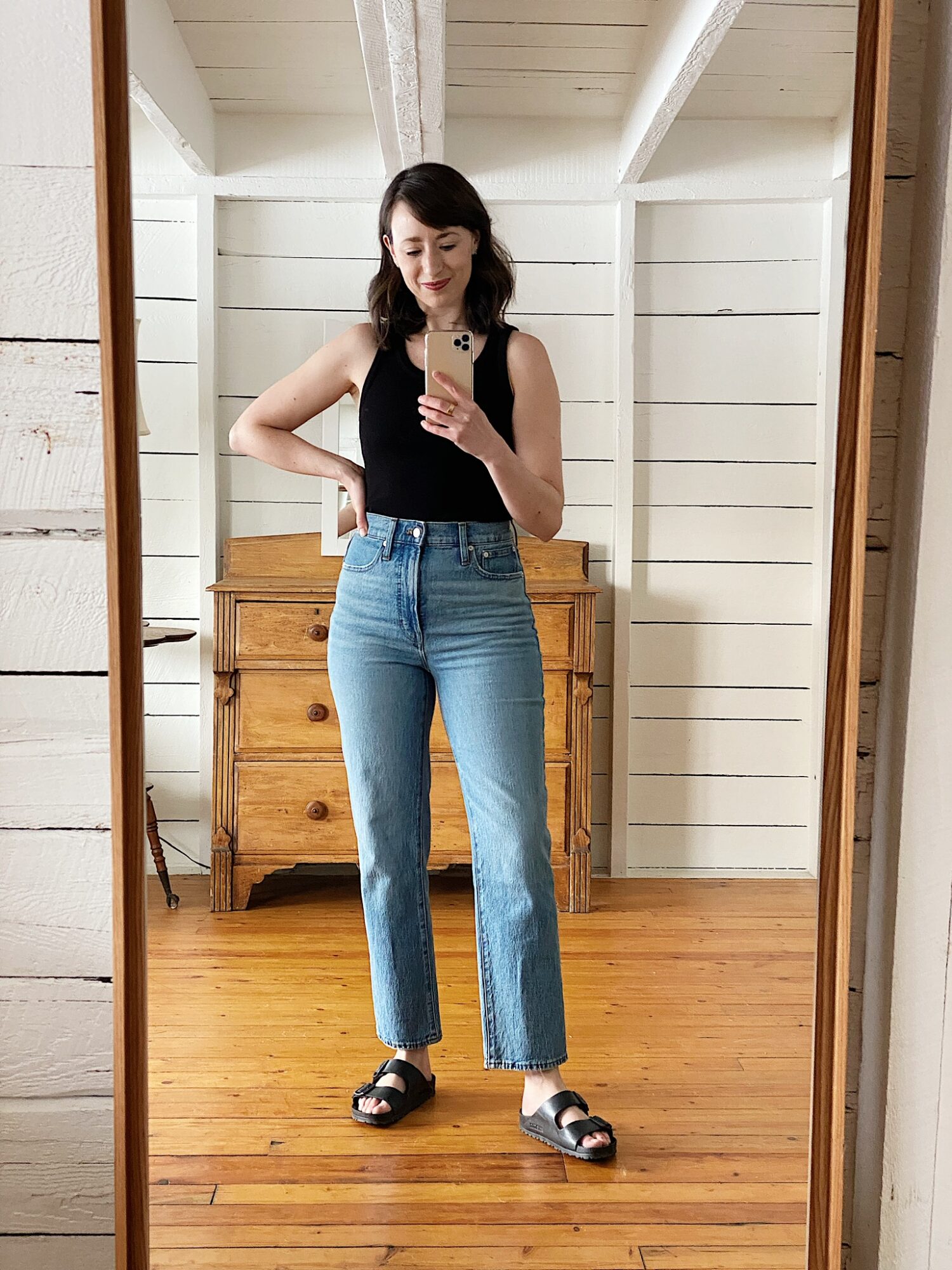 ---
When it comes to summer outfits, simplicity is paramount for me. A classic black tank top with a pair of perfect vintage jeans or linen pants, and black slides is a perfect everyday outfit.
If its cool in the morning I like to layer a cozy cardigan or light jacket over top. Then for a dressier occasion a black blazer and a pair of cute slip on heels is all I need.
---
FIT: I went for my usual size in tops and its fitted but not super tight. The Poppy Tank is low in stock but Nordstrom Canada carries a huge range of AGOLDE's basics and denim line and I've linked to more black fitted tanks below.

---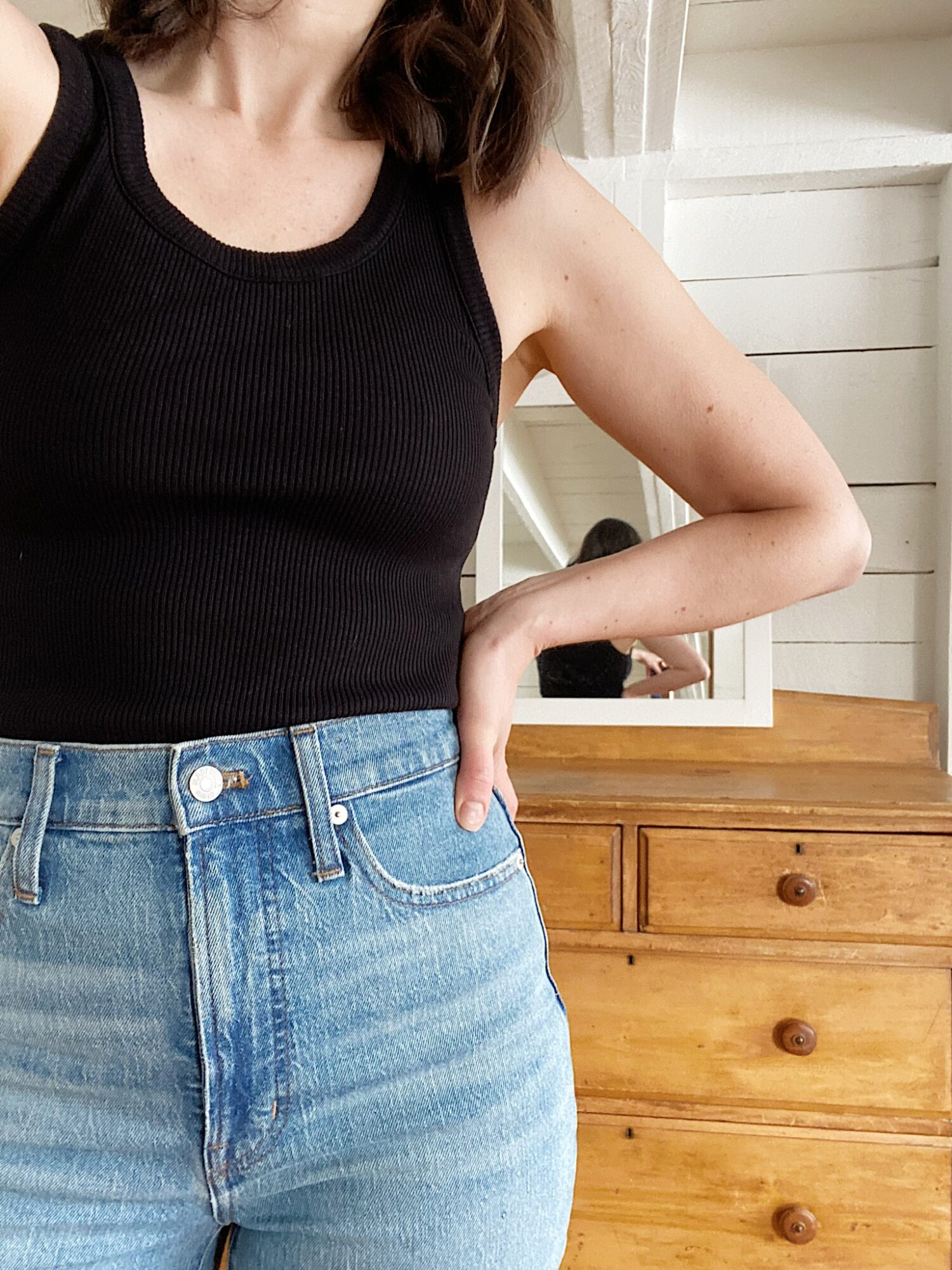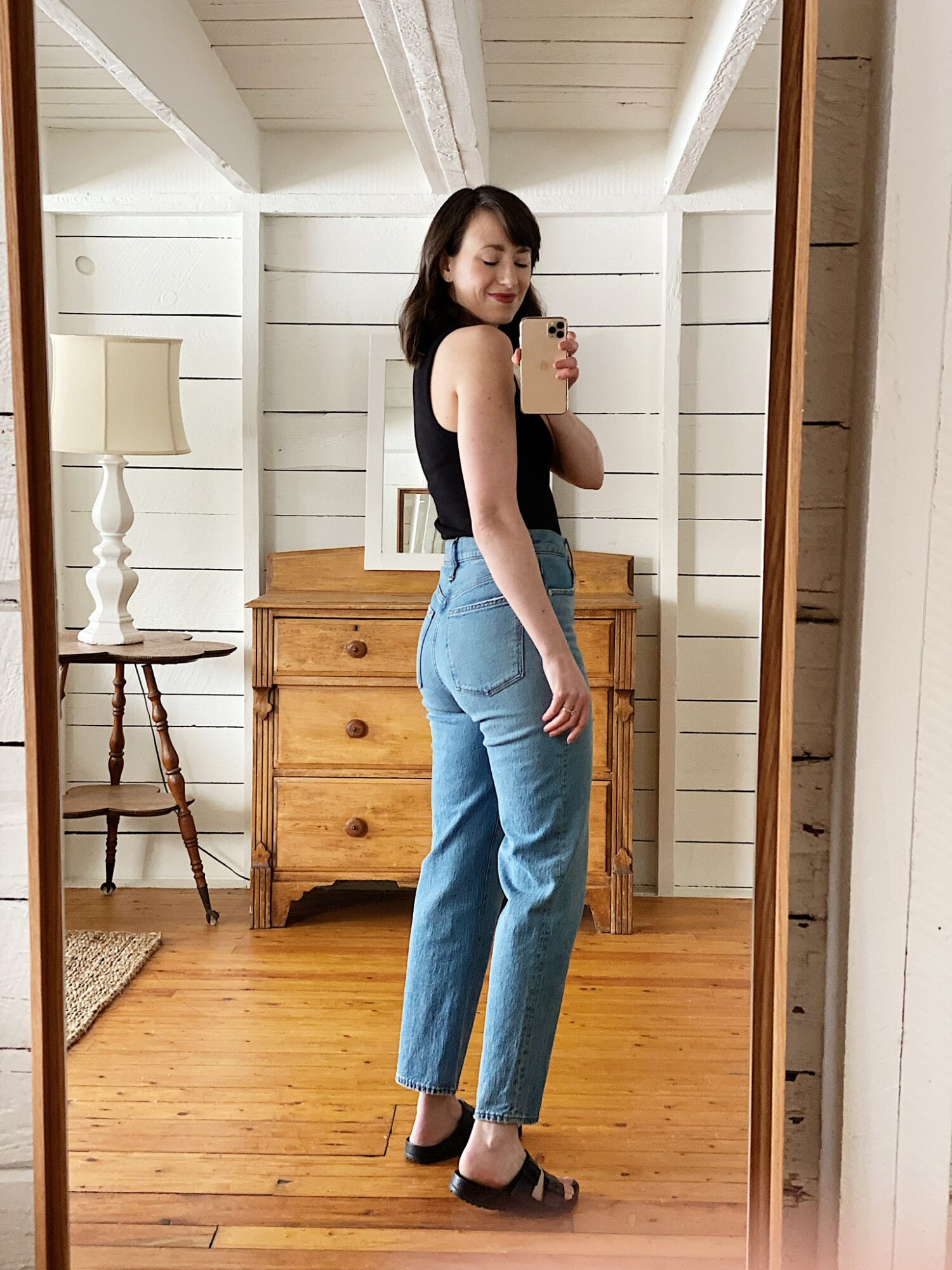 ---
---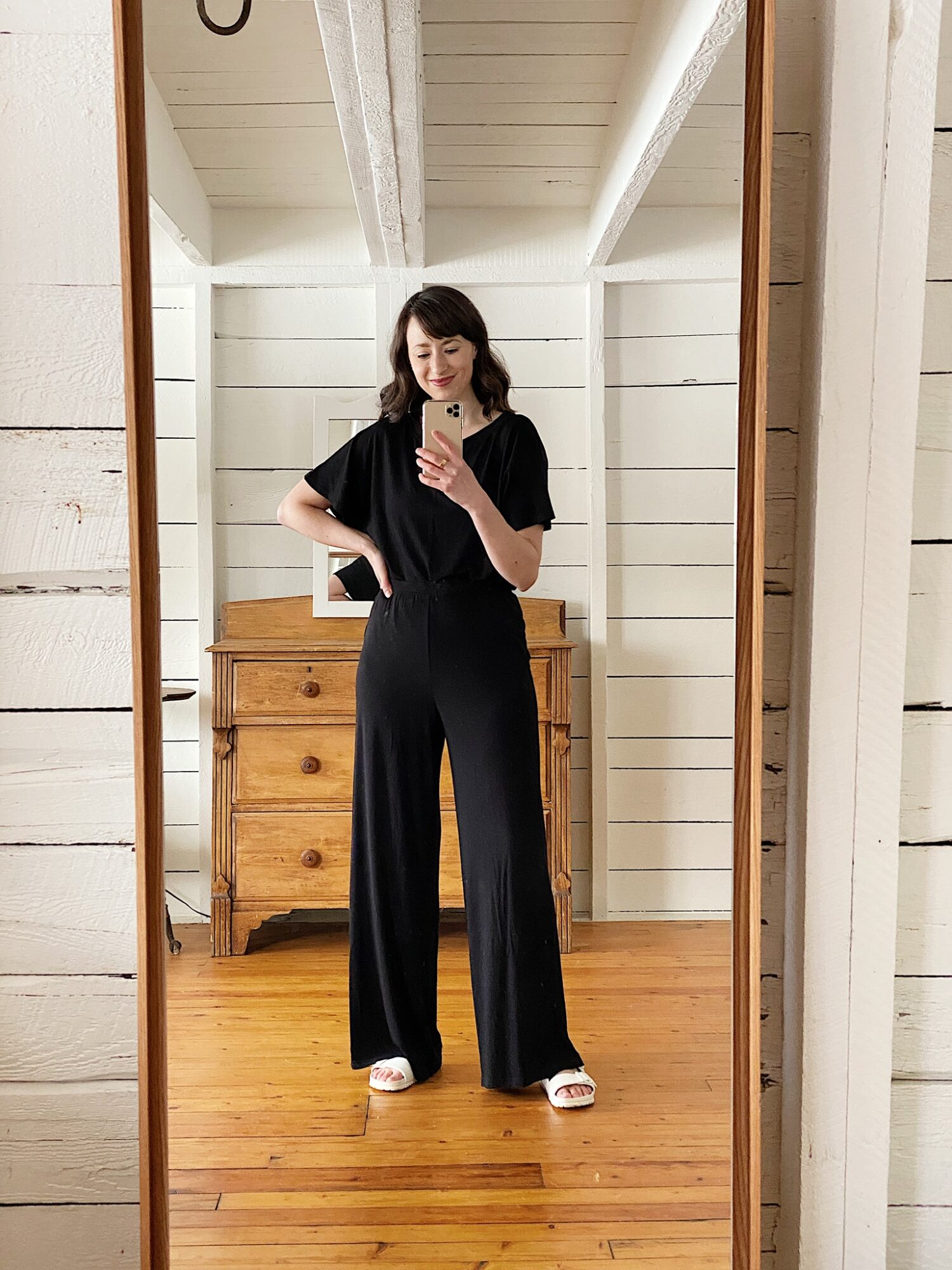 ---
I was looking for a new set of chic PJs that were minimal, floaty, and light for the spring and summer months. This set fits the bill perfectly.
I've been getting ready for bed early these days and these pieces are so nice to put on for an evening movie and herbal tea before hitting the hay.
The Moonlight Easy Pajama Set comes in three colours and is currently on sale. If your size is sold out, keep an eye out for a restock since these are part of the Nordstrom Made line. I just ordered the grey and the camelia pink is a delight for folks who prefer some saturation.
---
FIT: True to size. I'm wearing a Small and the fit is just the right amount of roomy.

---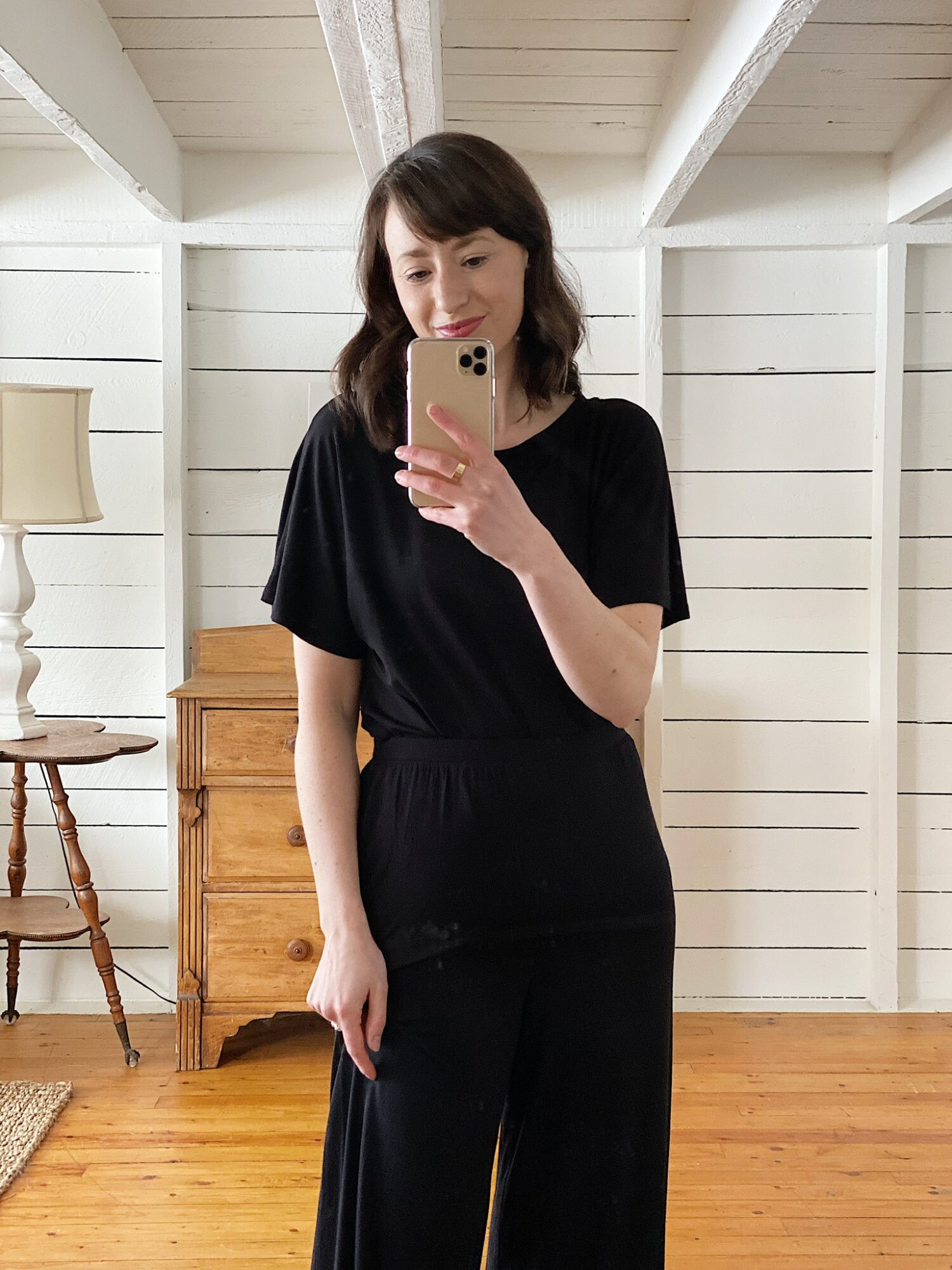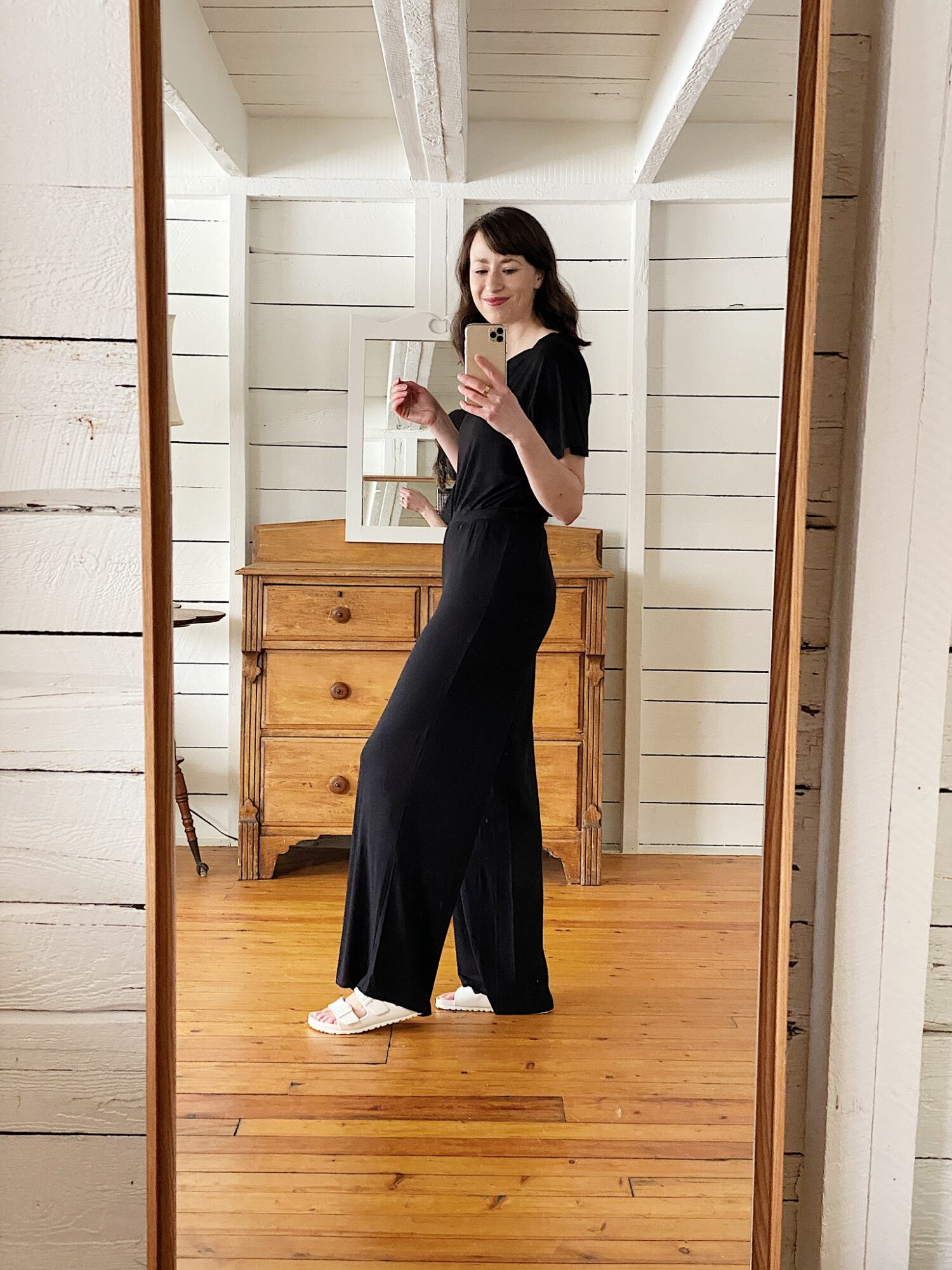 ---
A CURATED SELECTION OF
SPRING & SUMMER STAPLES FROM NORDSTROM.CA

---
THANKS FOR TUNING IN!
What are your go-to staples for spring and summer? Do you like to keep it simple like me or go for more colour and interest?