Do you want to make some positive improvements to your style or closet without the daunting task of a massive overhaul? Or maybe you're feeling good about your style overall and just want to streamline your closet to ensure that every item included serves a clear purpose? Either way, you've come to the right post!
Over the many years I've been sharing my approach to closet refinement, I've found that the notion of a personal style or wardrobe overhaul can often be more prohibiting than encouraging. So my suggestion is to start with small, manageable sections, one at a time.
Today I'll be sharing three of the the small upgrades I made to my own closet last year and, *SPOILER ALERT*, the last one requires literally no changes other than a mindset shift!
---
This post contains affiliate links. This means if you decide to shop through the links included, I may earn commission on a sale at no additional cost to you. All opinions are always my own and I only share items I love and think you might too. Thanks for supporting Style Bee!
---
UPGRADE #1
CURATE A JEWELRY CAPSULE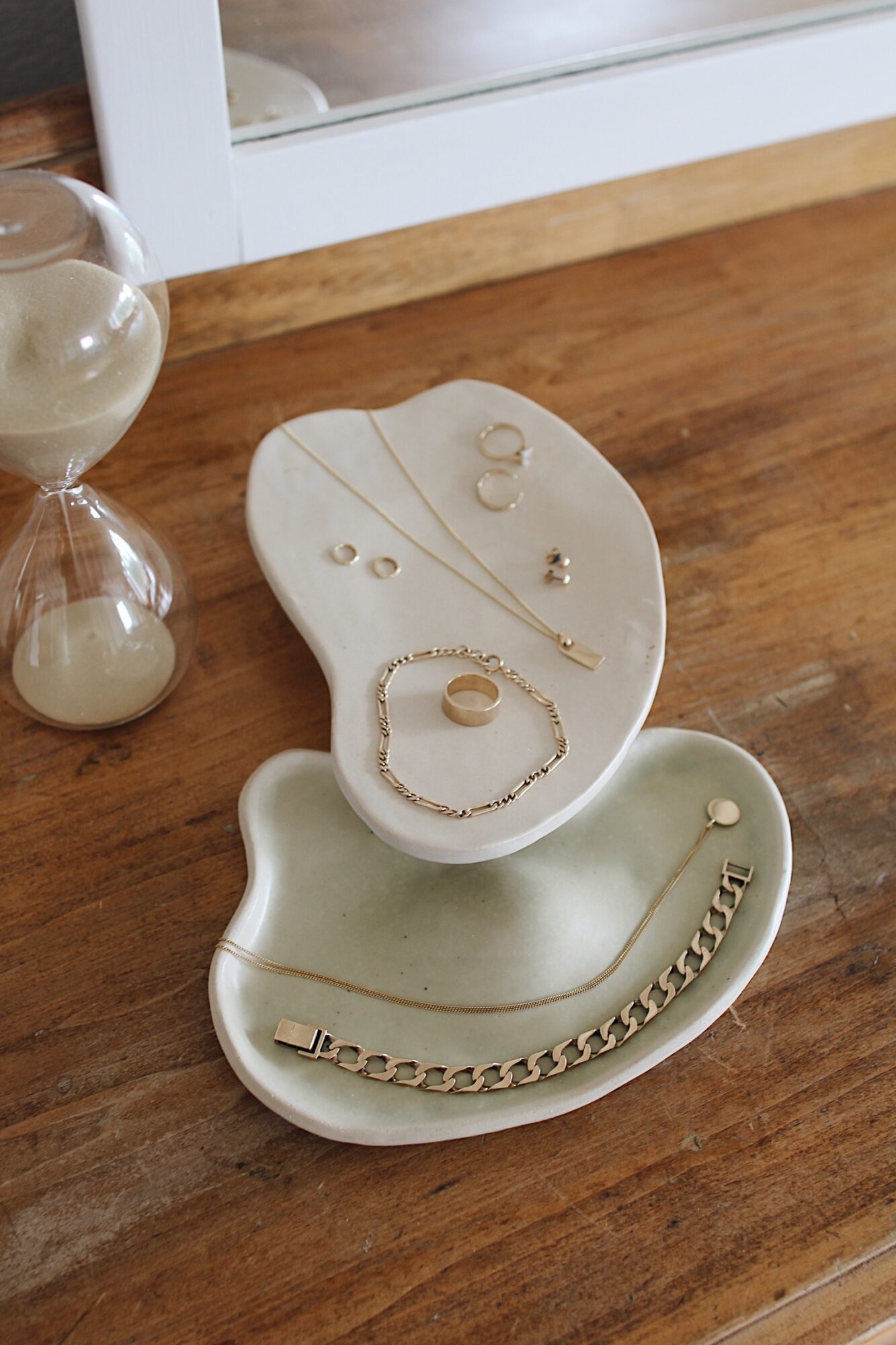 This seemingly small change has had such a profound effect on my personal style overall. It has made daily dressing simpler and packing for trips so much easier. I wrote more about this decision and the "why" behind all the pieces I chose to keep in my jewelry capsule in this blog post.
You don't need to have a bunch of high quality jewelry to do this either. It can be done with ANY jewelry collection at any stage in life. Simply take an hour or so to:
Determine the key pieces you love to wear for everyday (rings, studs, simple pendants and bracelets) and special occasions (I have a few pairs of statement earrings that I kept).
Edit out the pieces that you haven't worn in a long time, don't find comfortable or don't feel suit your style (if they're of good quality they can be taken to consignment shops or even to a jeweller for reinvention)
Determine a space to keep your capsule organized and easy to see. I use a set of ceramic catch-alls (shown above) but you might prefer a jewelry case like this.
If there are any specific items you'd like to add to your capsule, add them to your wish list and keep your eye on the prize!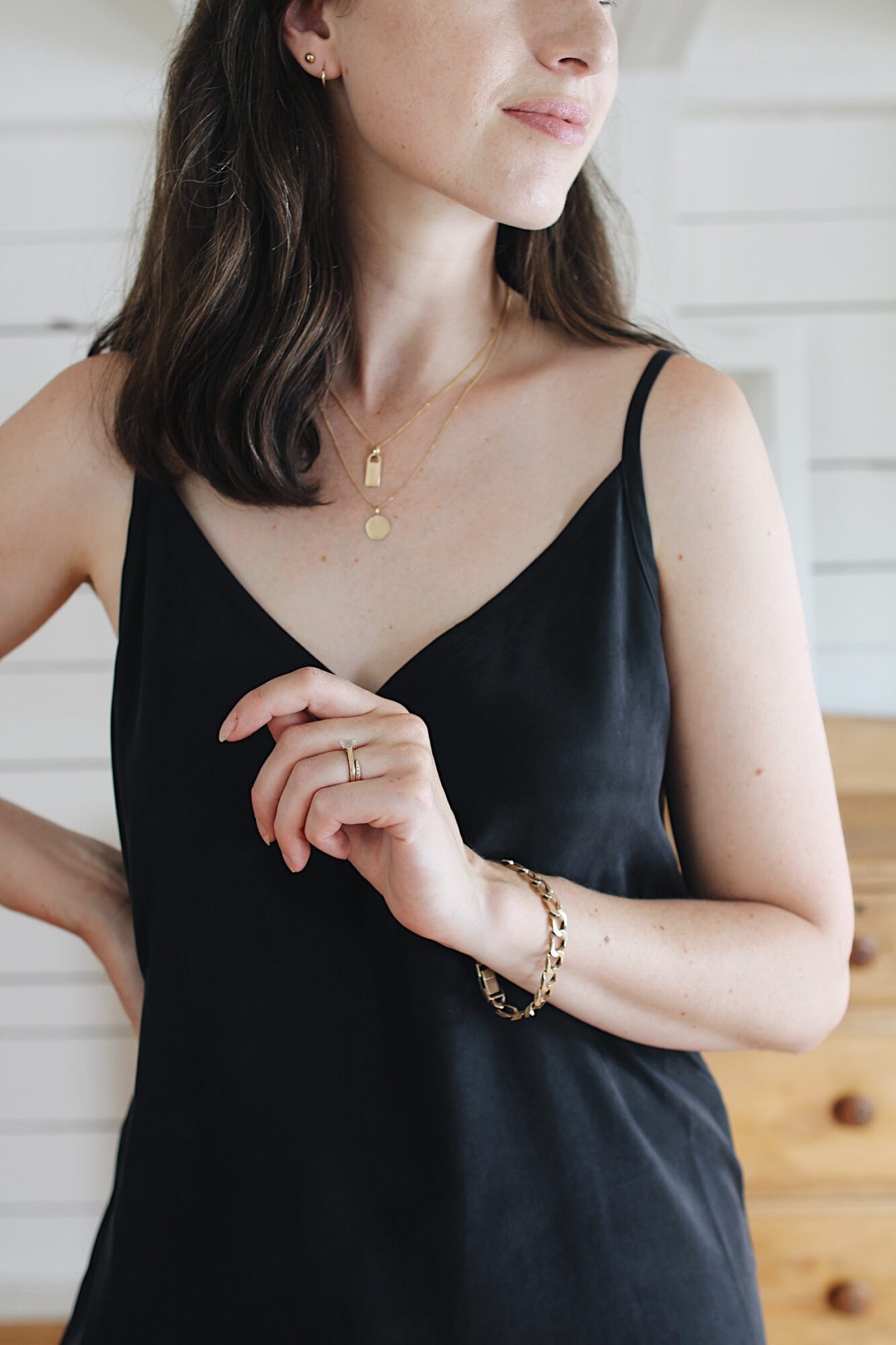 WHERE I SHOP FOR MINIMAL SOLID GOLD JEWELRY:
(Beautiful ready-to-wear staples and custom designs made right in Toronto.)
(A good source for more budget-friendly options that are still solid gold.)
(An account I stalk for very special pieces)
(There are loads of great solid gold sources. Start here. )
---
UPGRADE #2
EDIT & INVEST IN GOOD SLEEPWEAR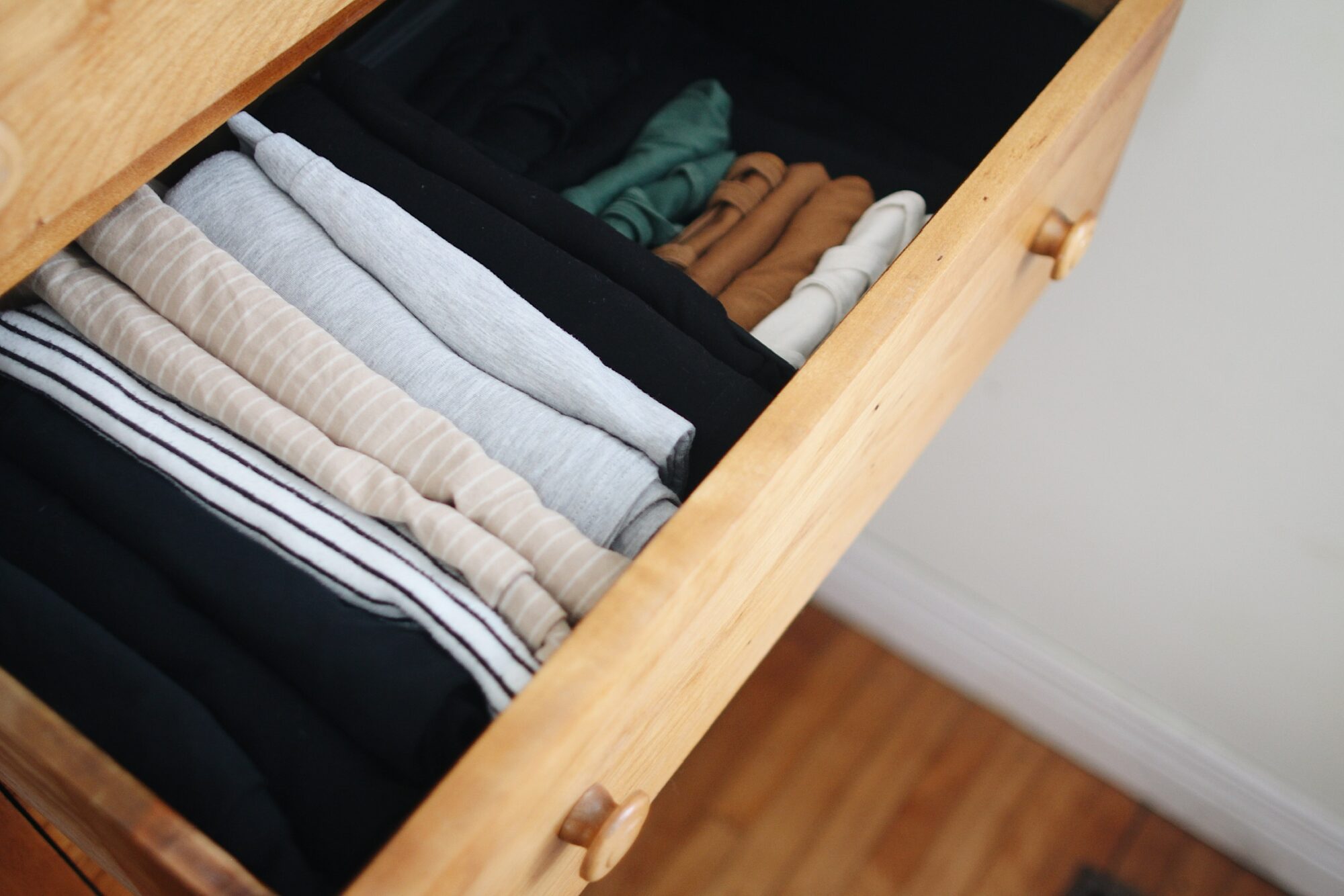 For years and years, my pajama drawer was a sad neglected corner for rejected t-shirts and shrunken loungewear that had been banished from use in daylight. I'd had a difficult relationship with sleep for a long time so investing in this section of my closet never felt worthy of prioritizing. Plus, I figured, who's going to see it anyway?
However, having had the opportunity to try out some beautiful sleepwear (thanks to a couple of brand collaborations), I soon discovered that I'd been neglecting what is arguably the MOST important section of my closet. I decided to let go of all the ripped, stained, ill-fitting and uncomfortable pieces I'd been saving for sleep and budgeted for some sleepwear upgrades within my wish list.
For me this involved:
A range of organic cotton underwear sets from ARQ (I run hot when I sleep so these are great for the summer)
A few simple pajama sets that I could wear as loungewear before bed, to bed, and in the morning.
Now on the other side of these upgrades I can honestly say that I not only sleep better, but I look forward to going to bed and winding down much more than ever before. Similar to my jewelry capsule, having a streamlined collection of sleepwear also makes packing for travel so much easier.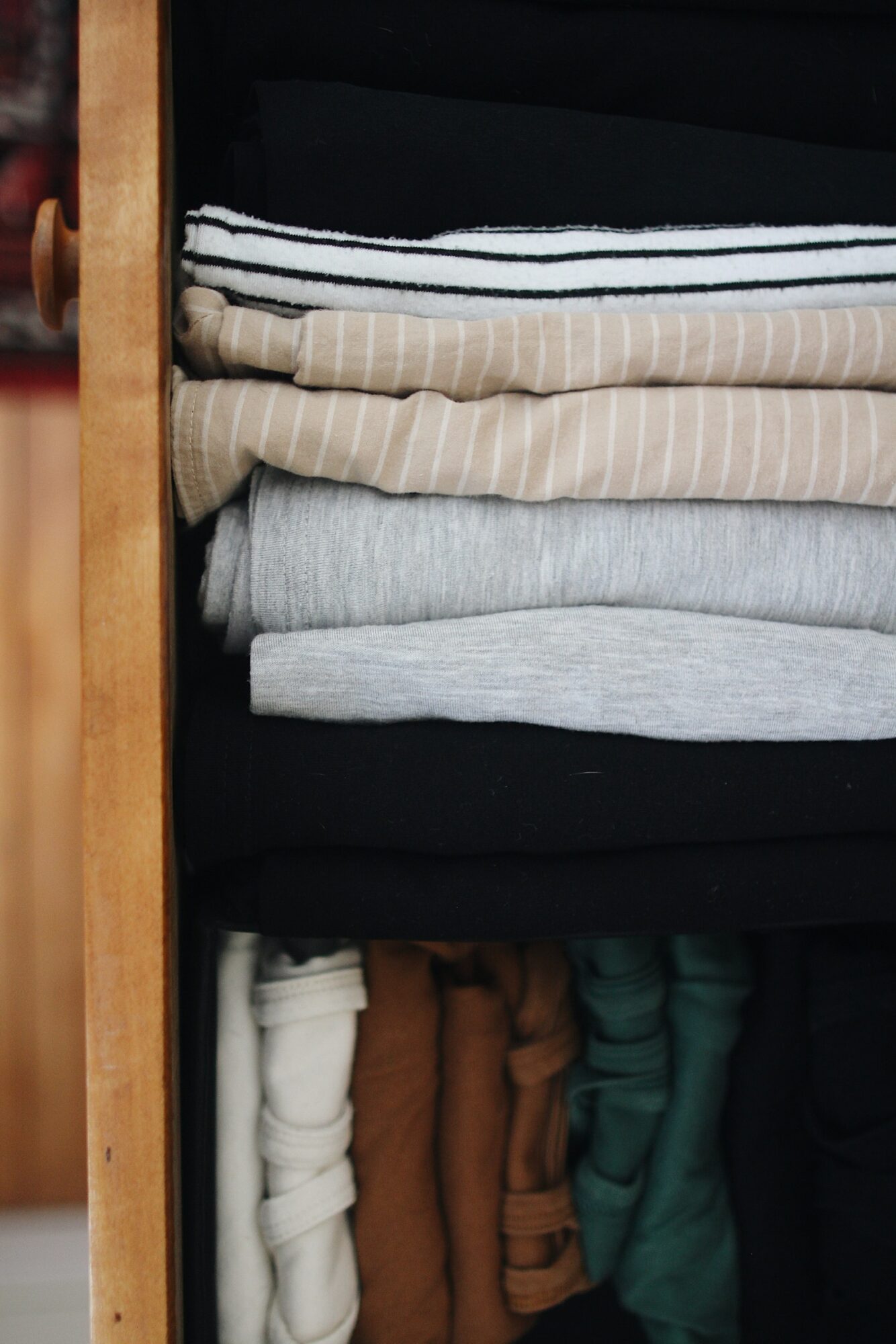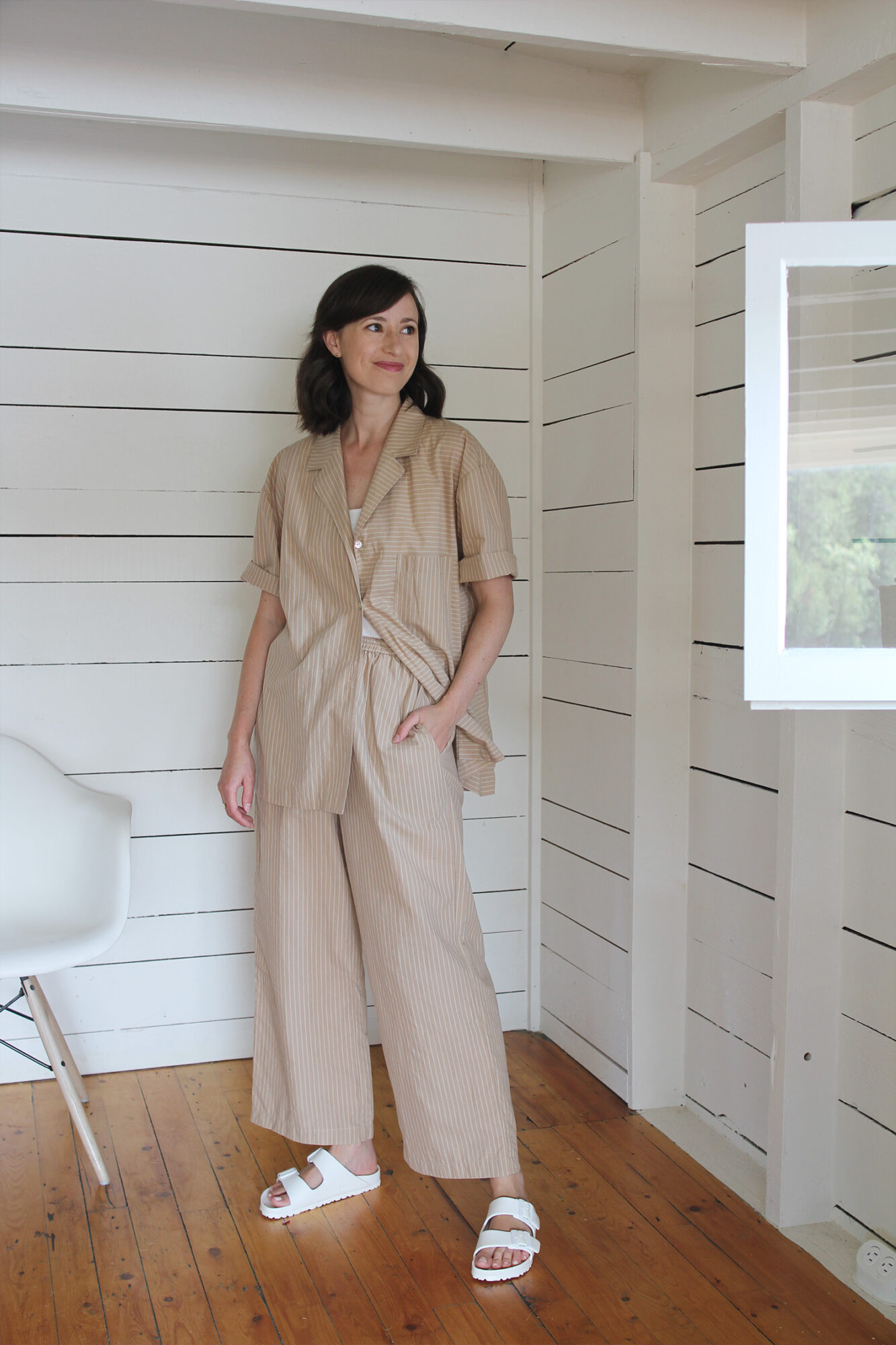 STRIPED SET IS OLD FROM SOFT FOCUS
---
WHERE TO FIND GOOD PAJAMAS?
The sets I have (shown here) are sold out but there are several good options.
Canadian Brand – STYLEBEE for 15% Off
I've worn the Tank and High Rise sets to bed for years and love them.
Designer of my striped set above. Canadian Brand
I have a set from this brand that I've worn and washed for many years.
Gorgeous washable silk sets, similar here for much less.
Reader recommended and claiming to offer "the softest pjs imaginable".
---
UPGRADE #3
WEAR, DON'T SAVE, THE PIECES YOU LOVE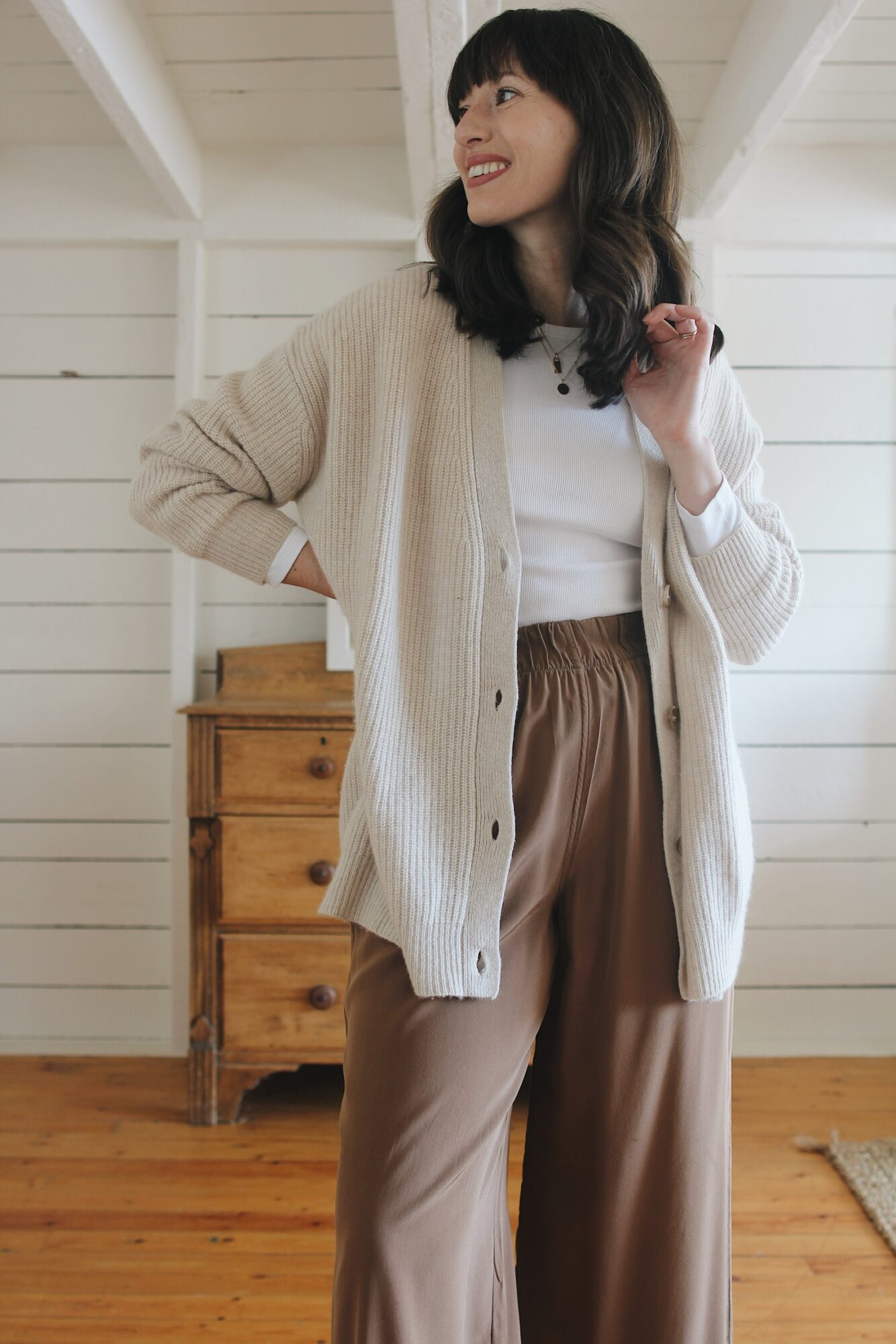 CASHMERE CARDIGAN (LEE15 for 15% Off) | LONG SLEEVE TEE | SILK PANT (Linked to similar)
The notion of "don't save your favourite things for special occasions" is becoming a way of life when it comes to my style here on the lake. Even though I don't always have a "reason" to wear my most treasured pieces, just the simple act of wearing them at home on an average day brings me joy.
This year more than ever I'm committing to wearing the silky pants, the good knits, the flowy dresses and my best t-shirts, simply because I want to.
It can start with something as simple as wearing your favourite blouse for a night of take out and a Netflix movie or your chicest blazer to grab groceries or a quick coffee. It doesn't have to happen all at once but as you embrace wearing the pieces that make you feel your best on an average day I'd bet that you'll start enjoying the otherwise mundane activities a little more.
Now, thanks to my jewelry capsule and pajama edit, I actually wear the gold jewelry I love every day and I pull on my favourite pjs every night!
We aren't guaranteed anything beyond today, so I don't want to miss a chance to make it feel special, because when it comes down to it, it already is.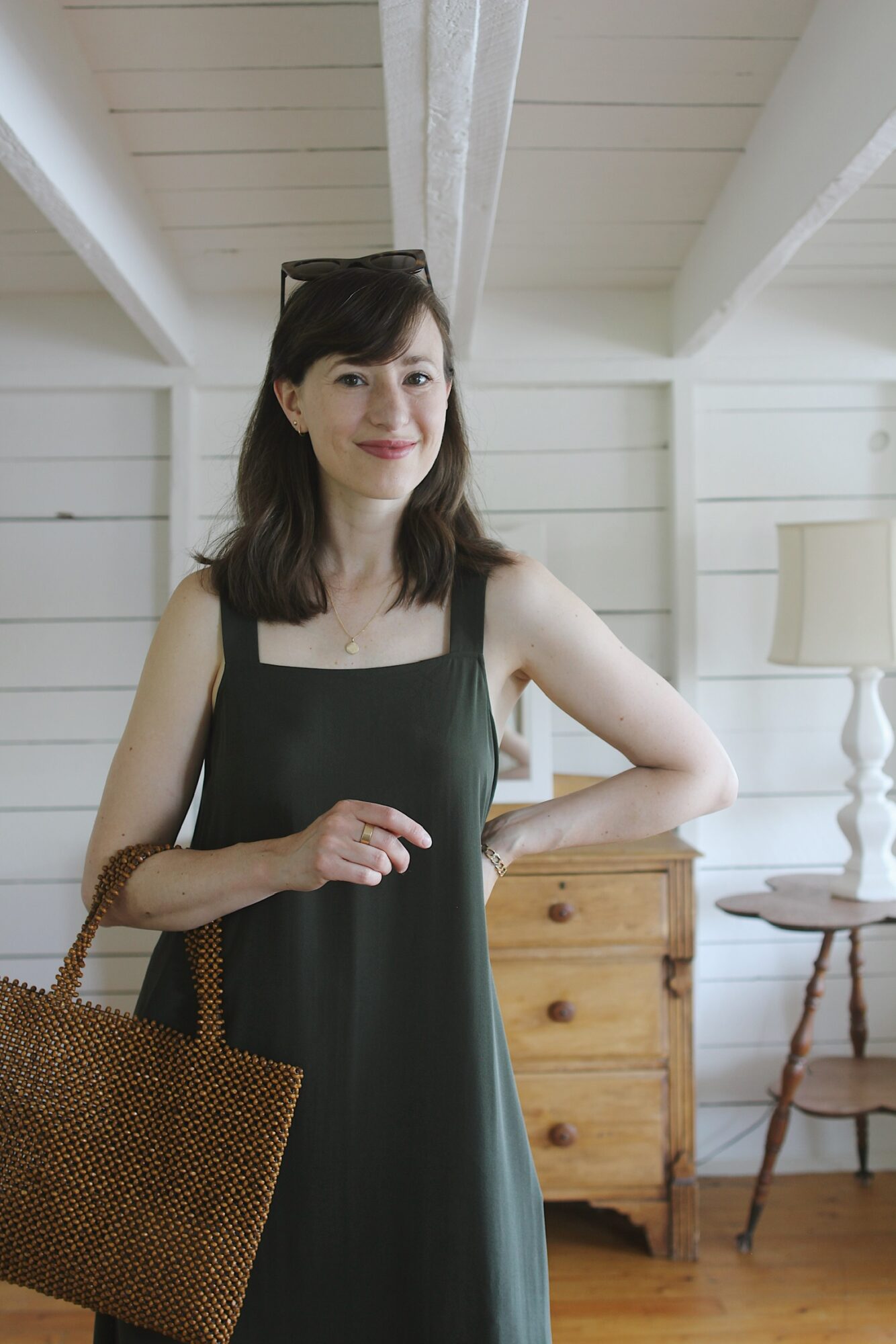 DRESS OLD EILEEN FISHER & BAG OLD
---
Thanks for reading!
I hope that these ideas inspire some positive updates in your closet.
What changes would you like to make to your closet this year?