The time has ALMOST come to share the finished Steep Hill Cottage garage!
I realize you're probably not used to visiting Style Bee for garage content but I promise this one is very stylish. It's also kind of a big deal because aside from a few days of help with roofing and heavy lifting, Dave and I built this three bay beast entirely ourselves.
This space is the culmination of many years of imagining, months of planning and many MANY hours of painting, framing, roofing, siding, installing and finishing. I just couldn't bring myself to skip to the finished result knowing how much time and literal blood, sweat and tears had gone into it.
Read on for a look at some key stages in the development before the full reveal goes live tomorrow!
---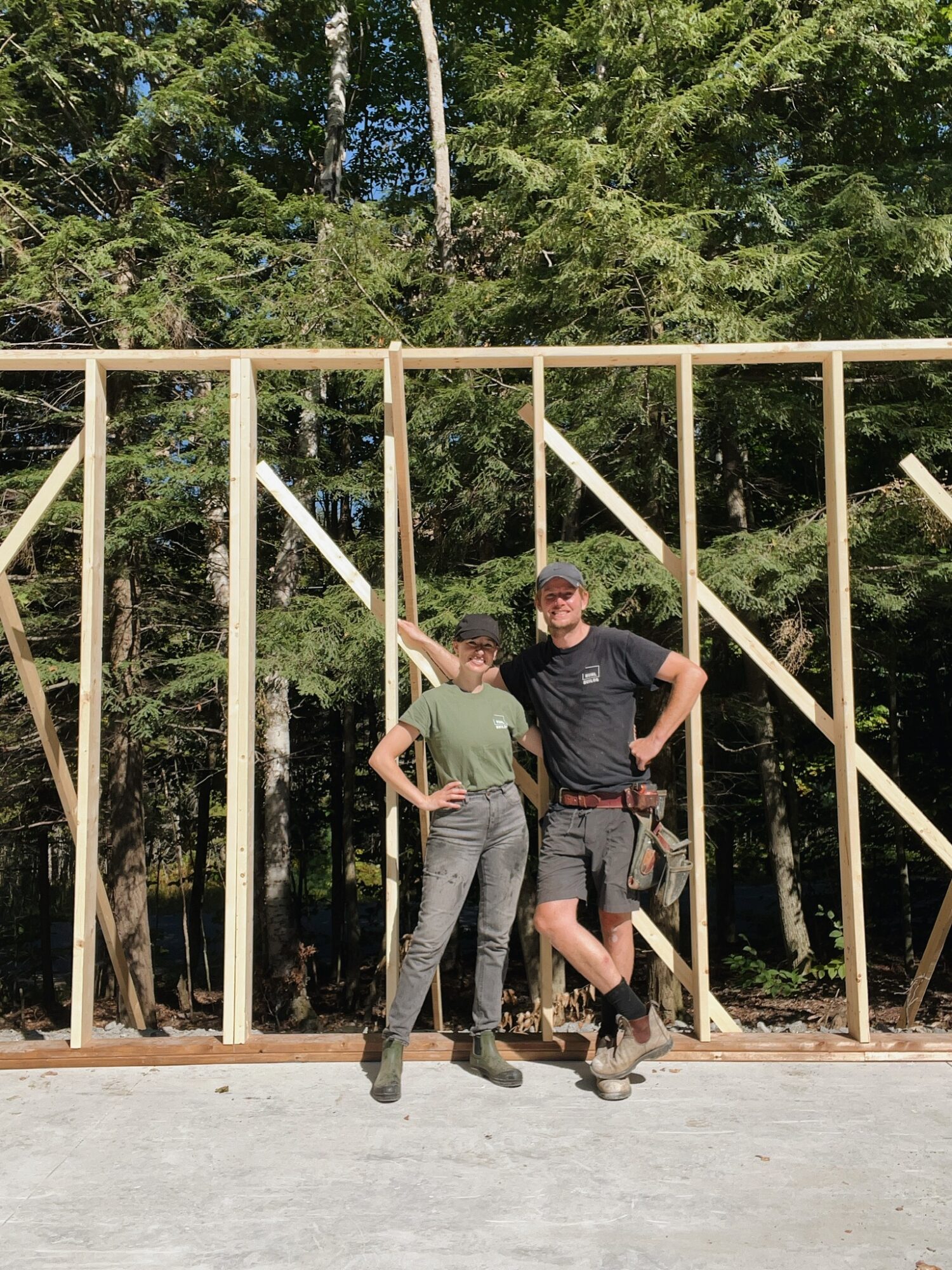 ---
The project started with some earthwork and gravel to level and prepare the area for a foundation.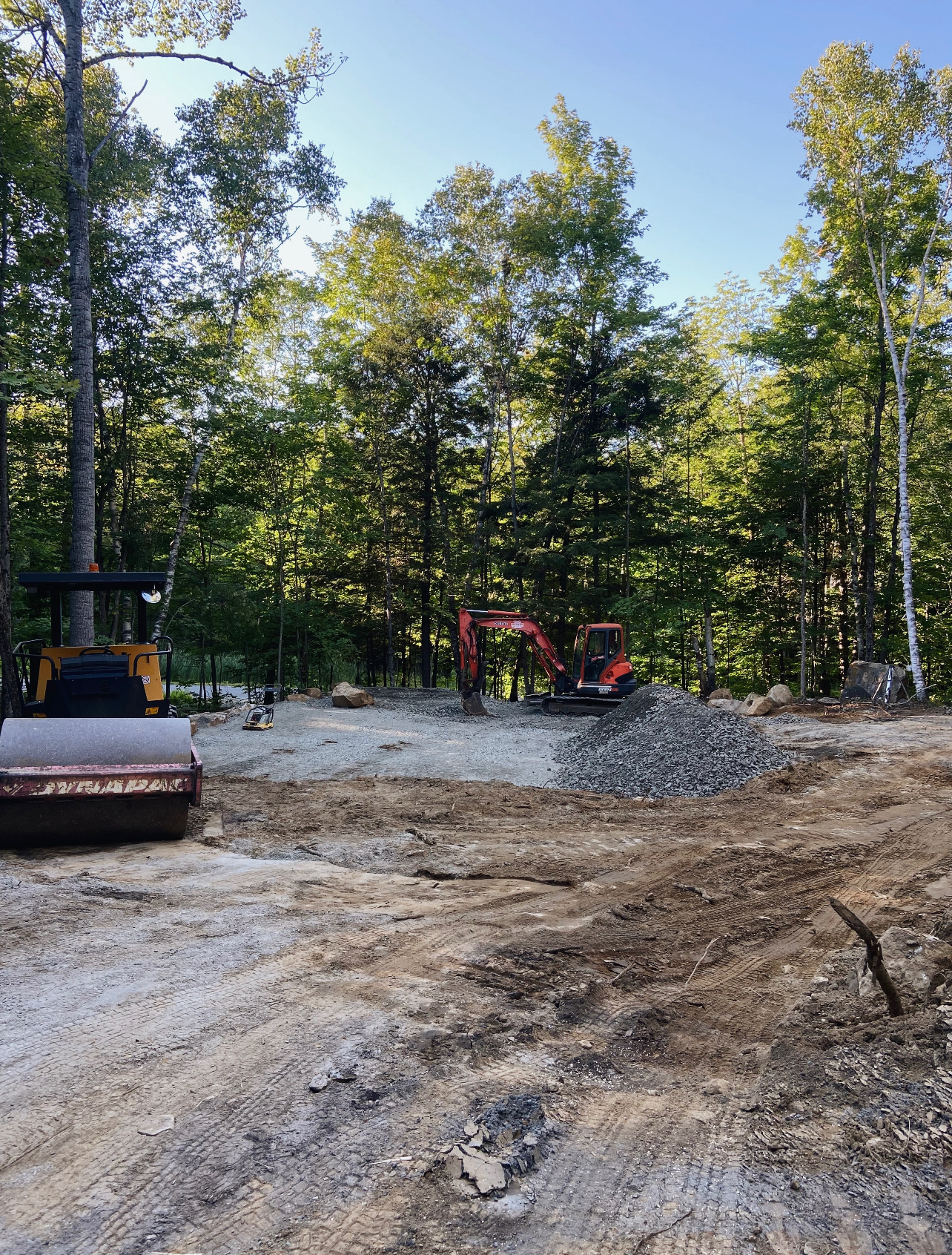 Then is was time to pour the concrete slab. Genie and I are there for scale.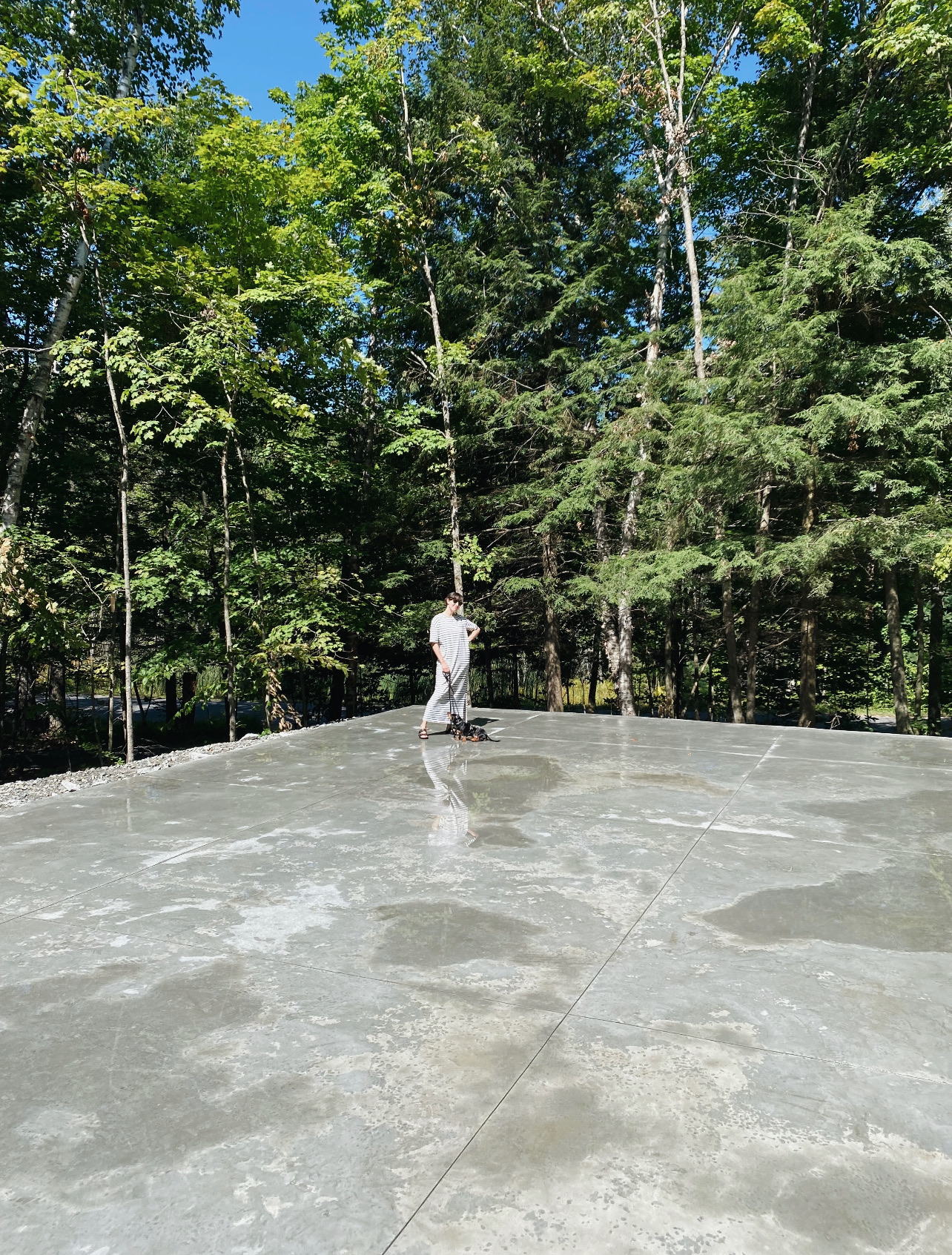 Then the siding painting went into full production. I was so grateful for all the space and good weather.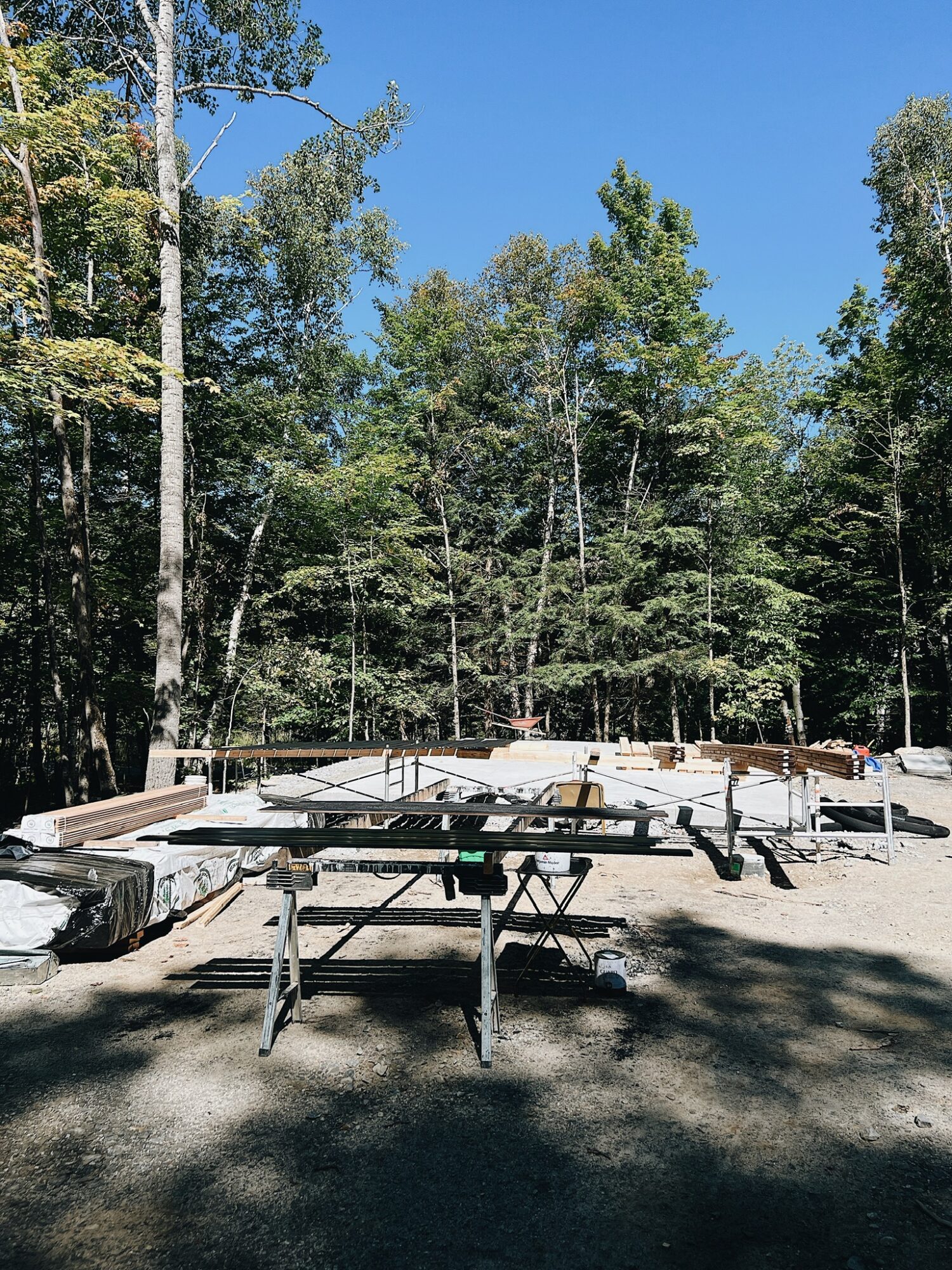 Meanwhile framing began.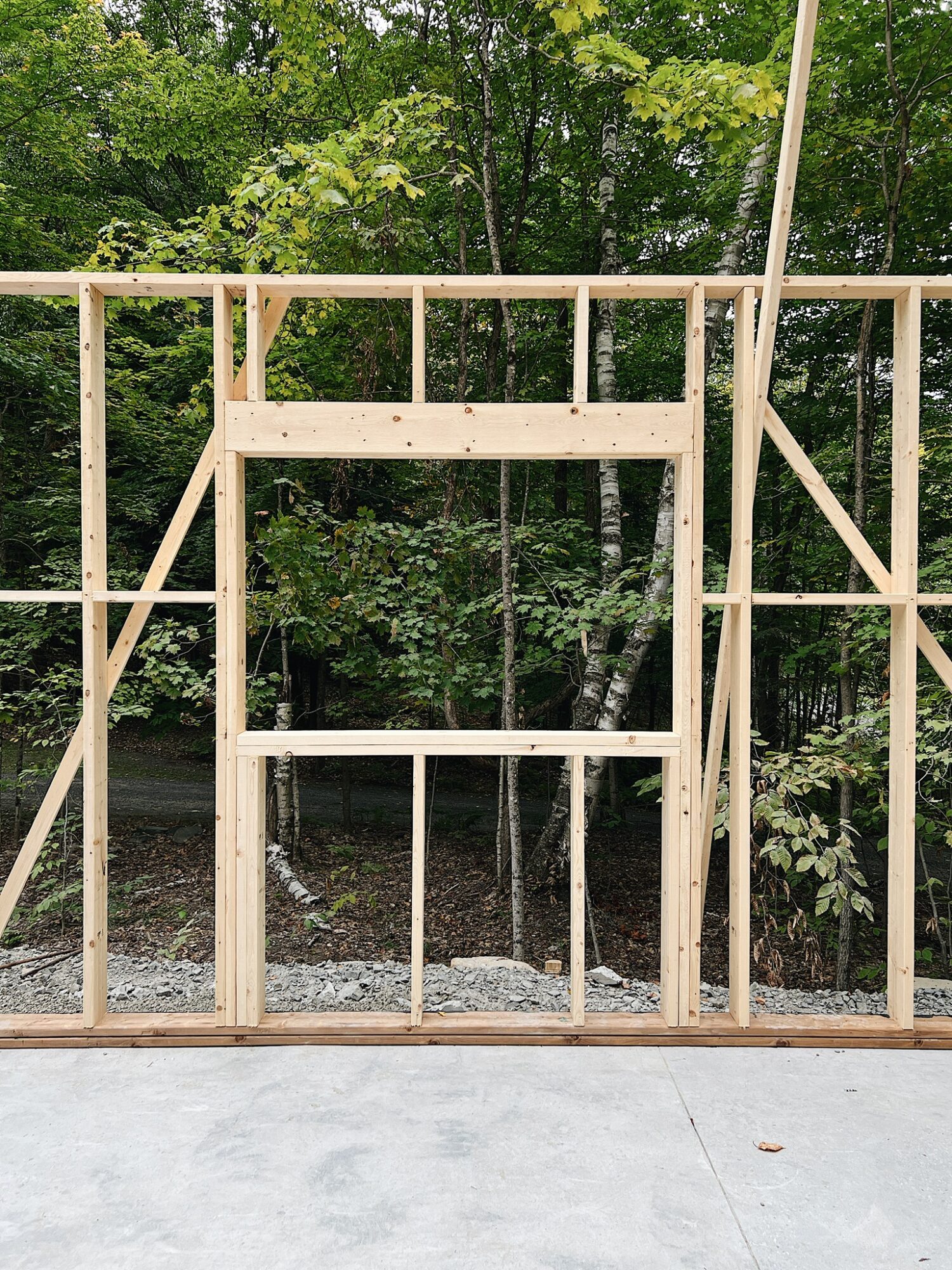 And within a couple of days we had the makings of a building!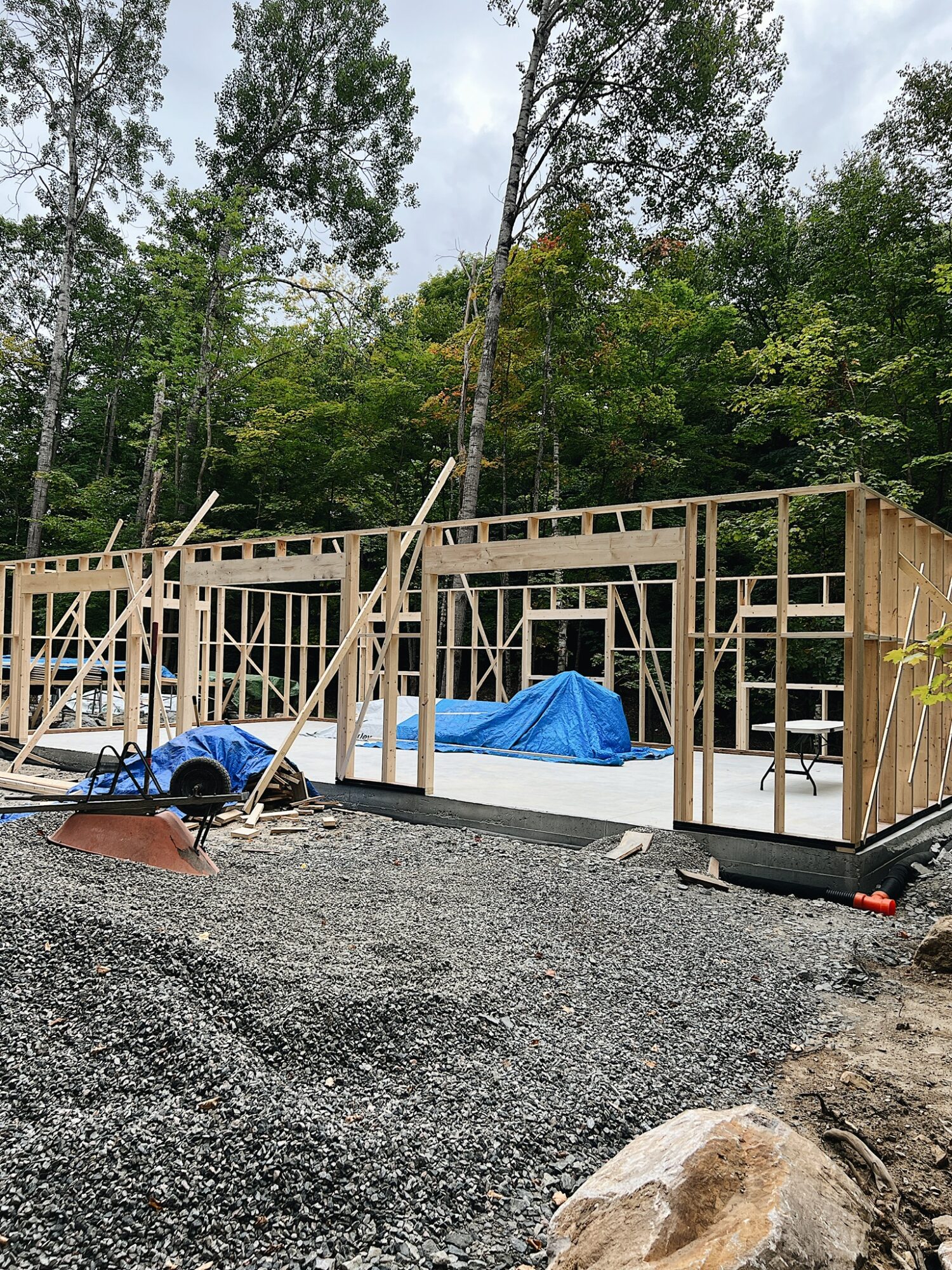 Painting continued throughout the whole framing process. The amount of painting required was truly astonishing.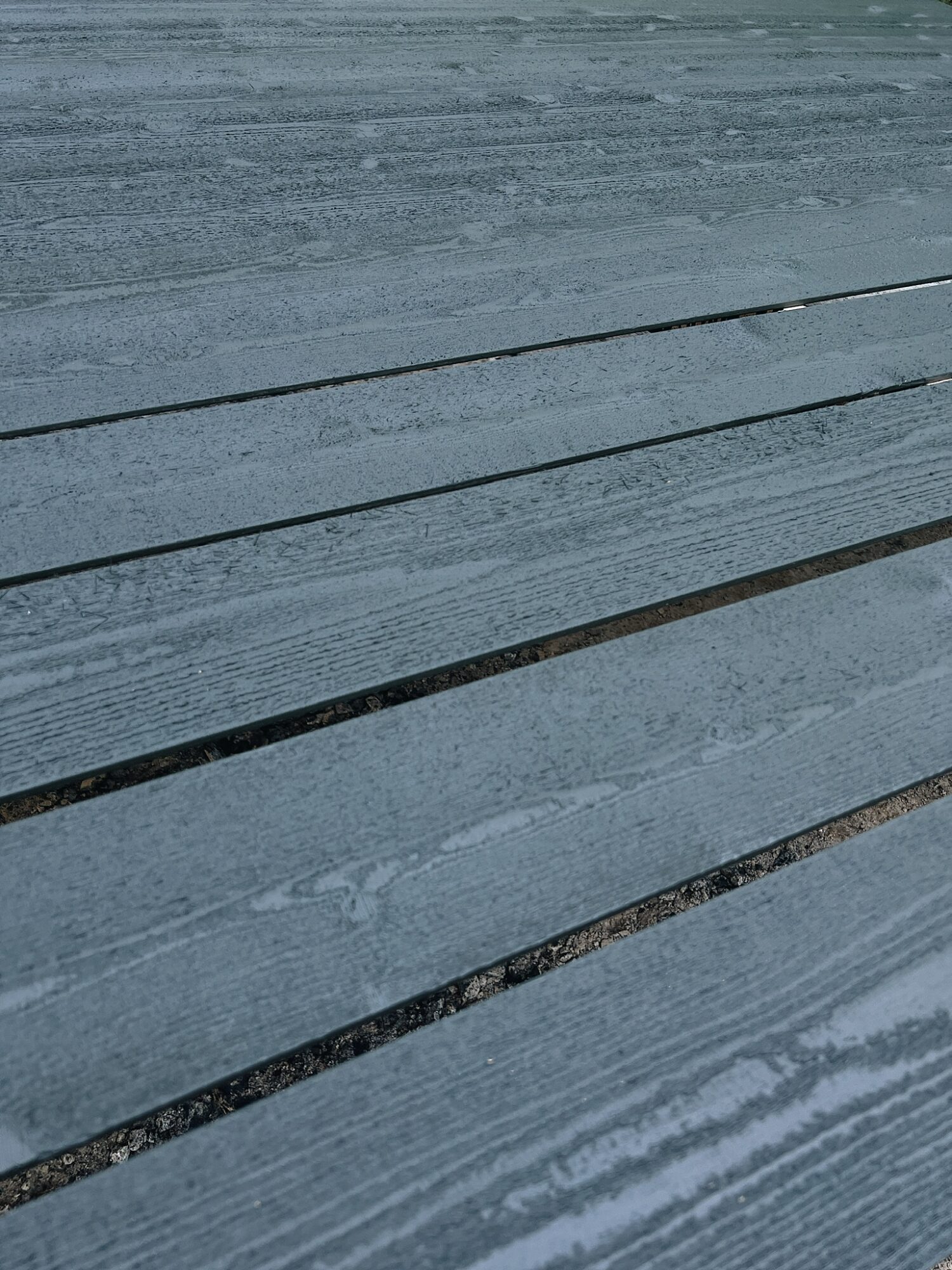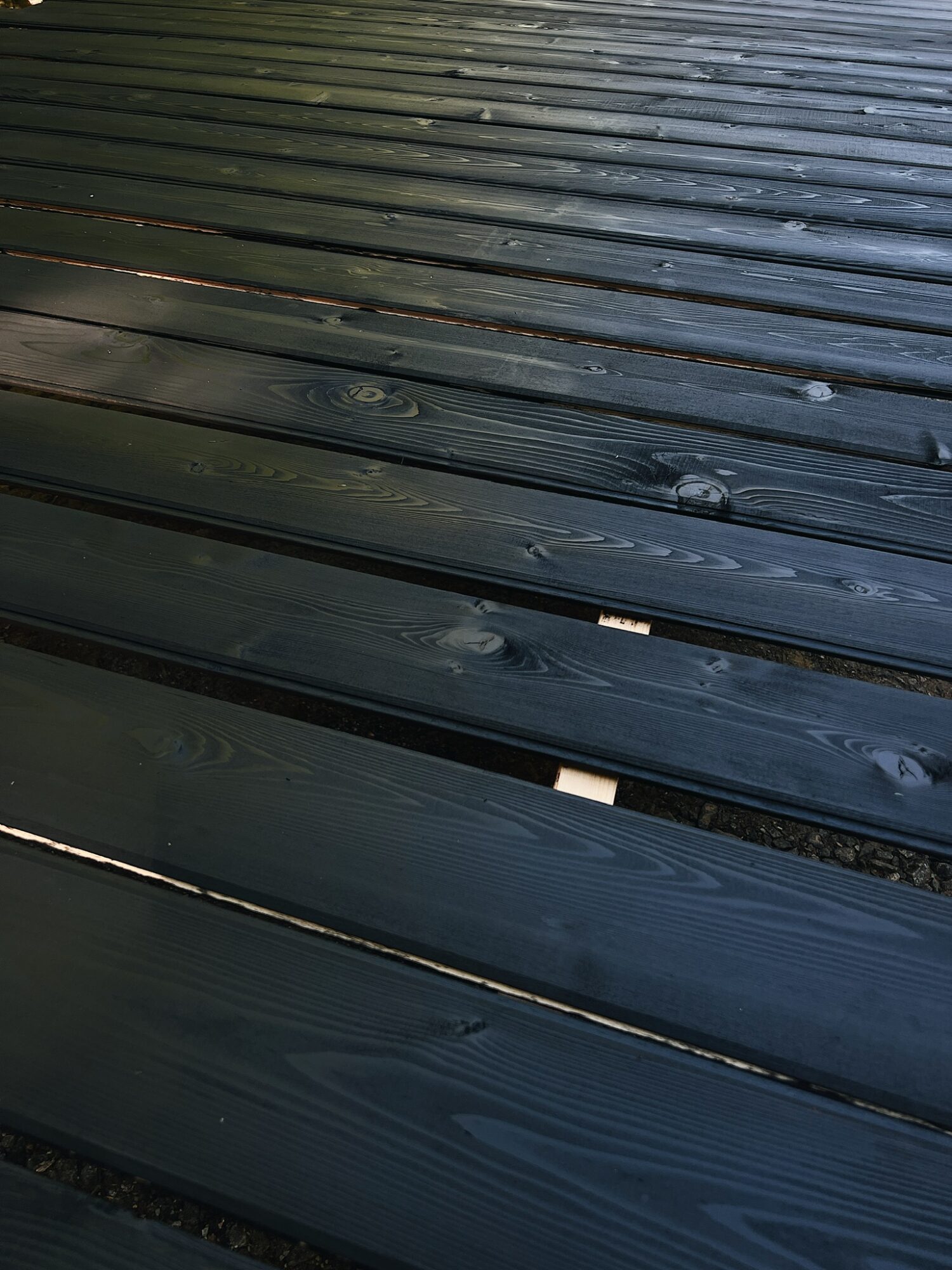 Seeing the colour palette come together was a highlight.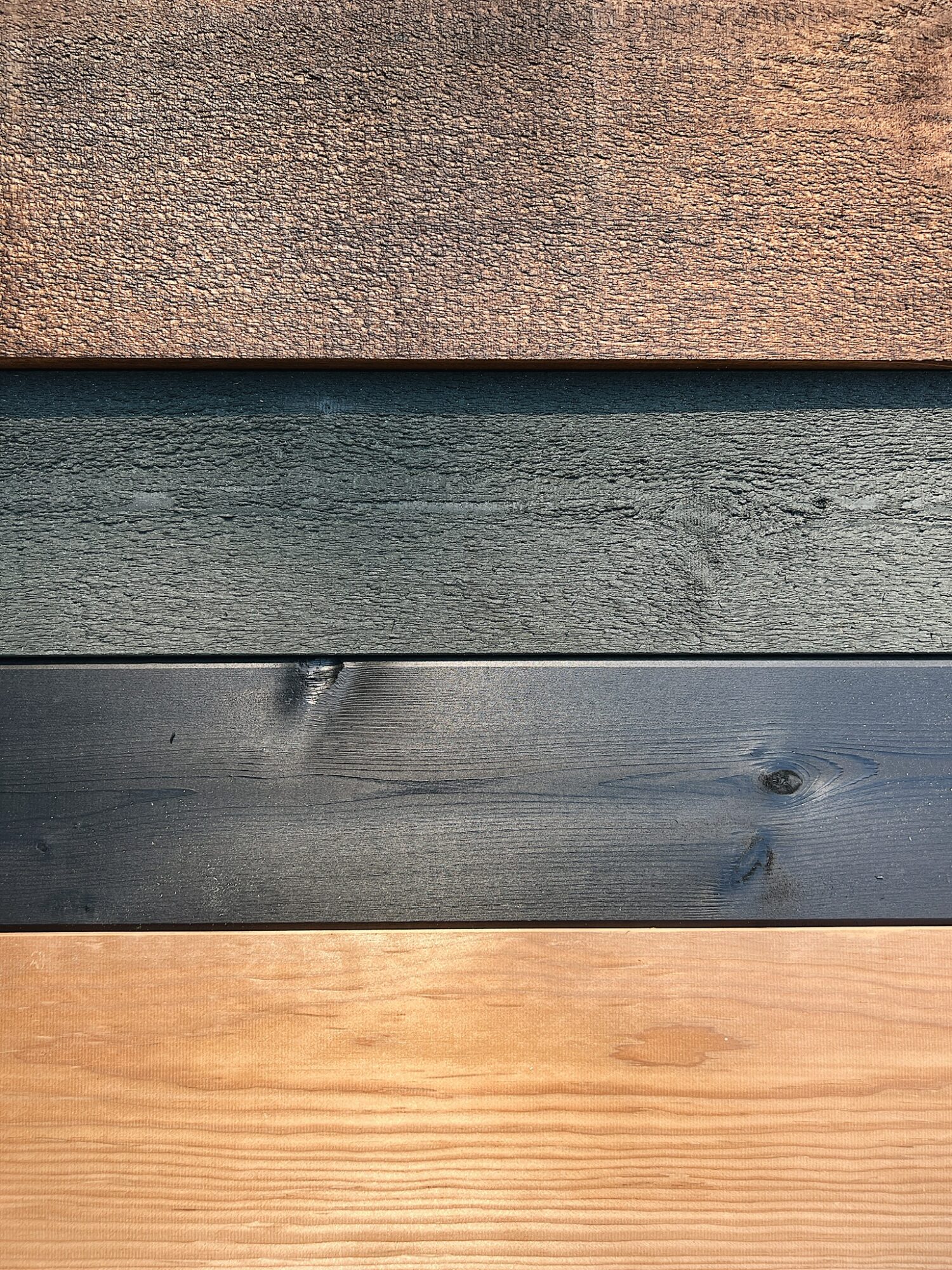 Then it was time to install the roof trusses, which Dave and our handy friend John completed in one day!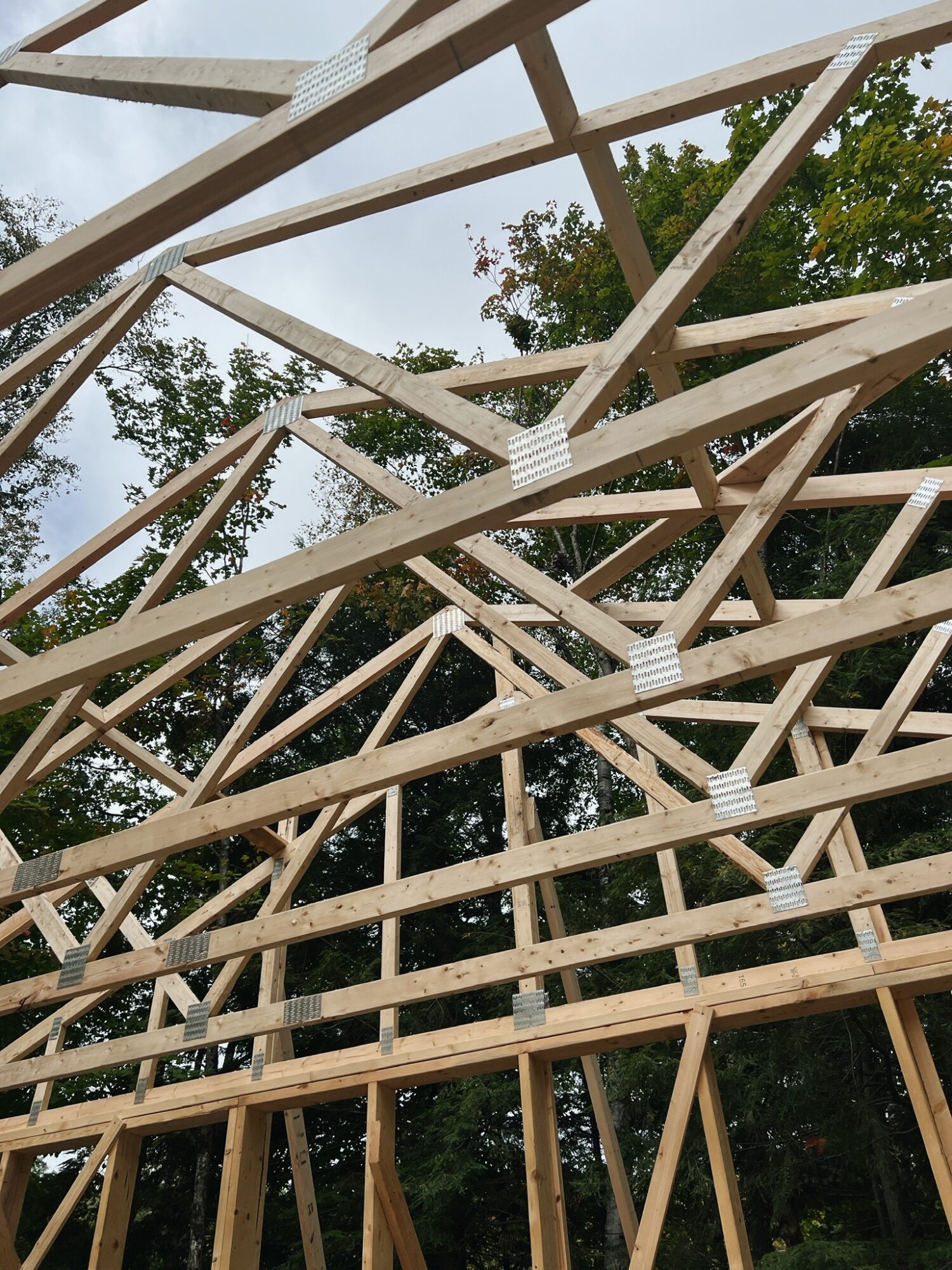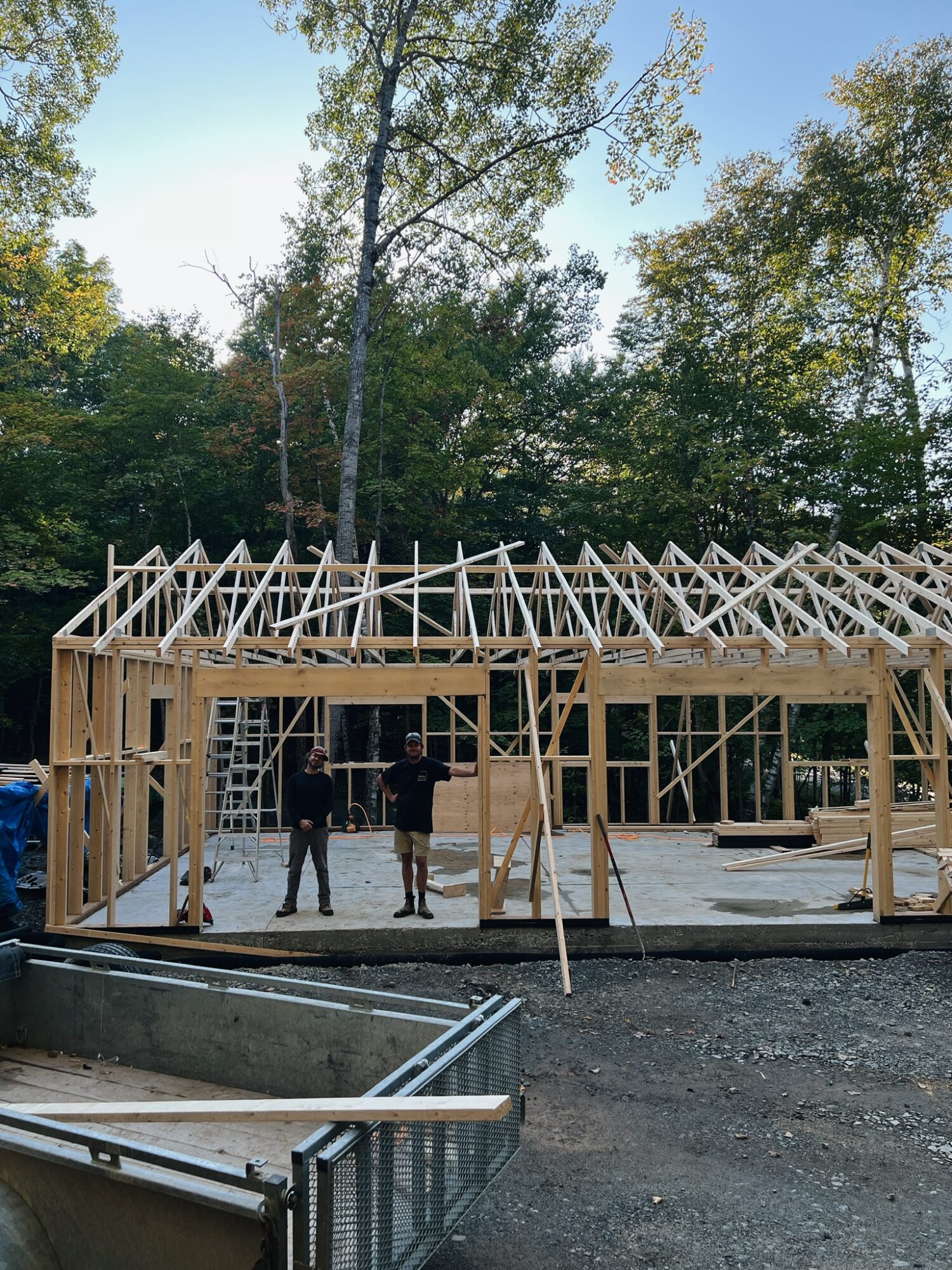 Then the plywood sheathing went on. Followed by the roof shingles and skylights.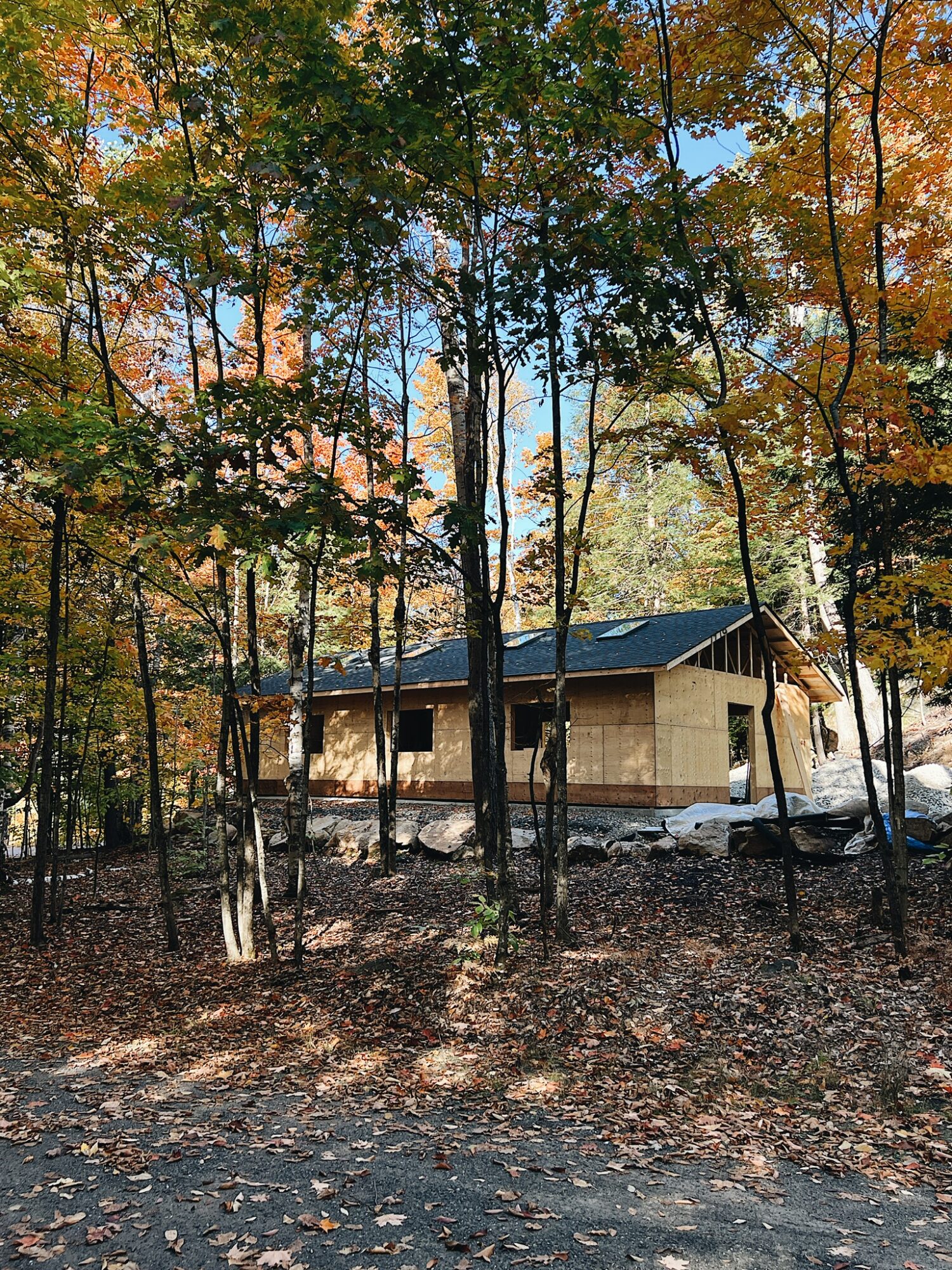 The final structural element to complete was the portico.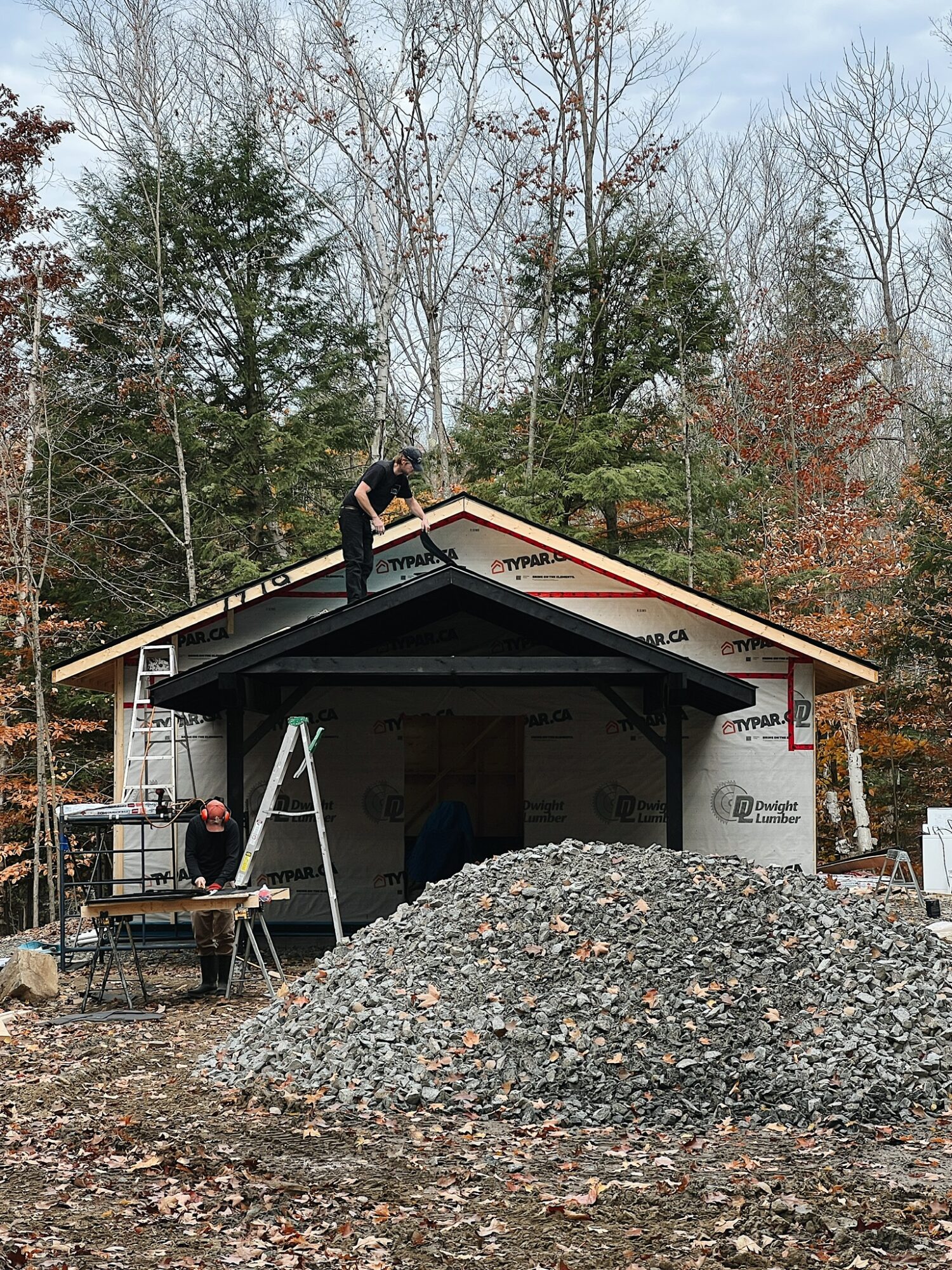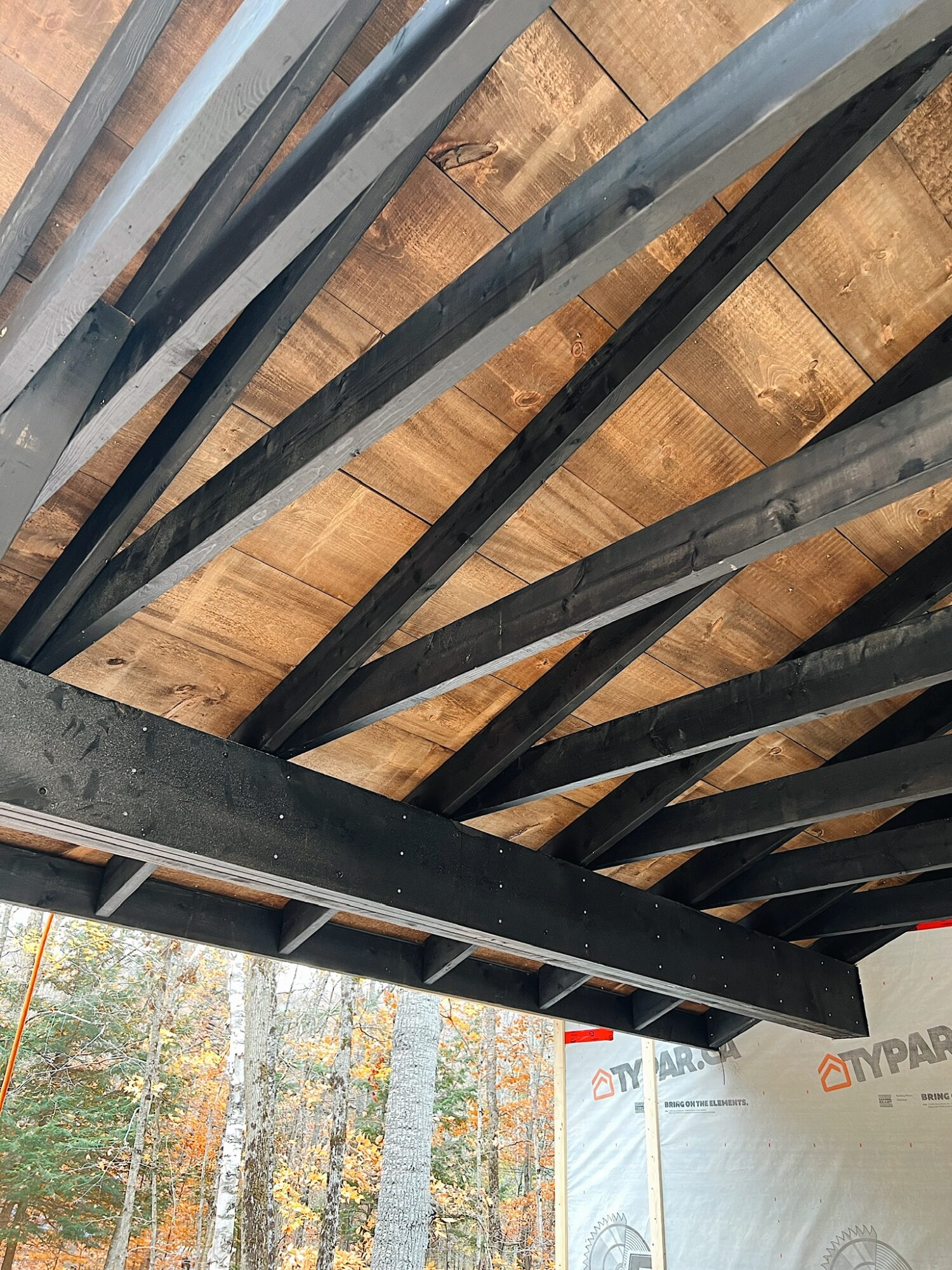 And soon after it was time to start siding.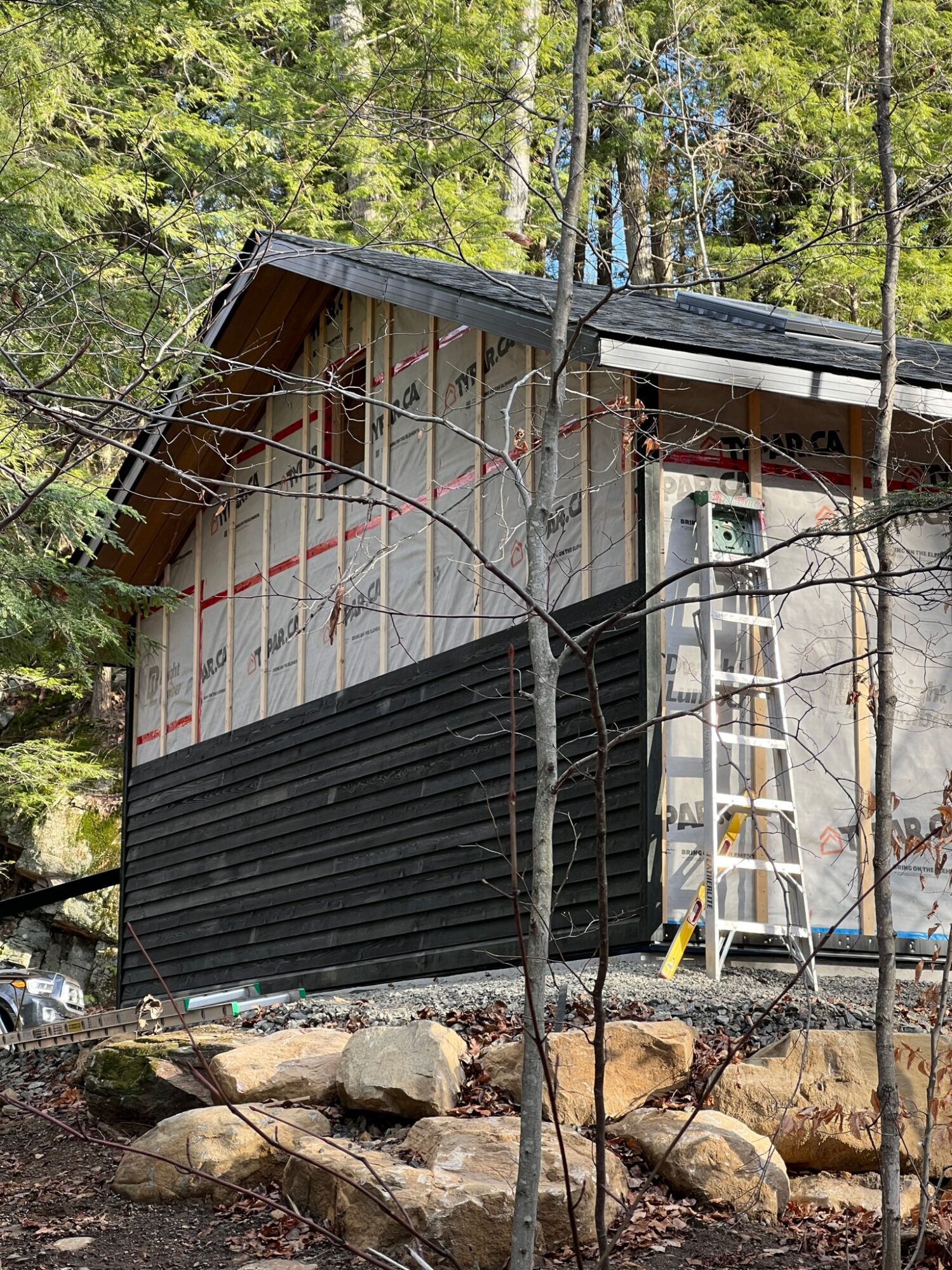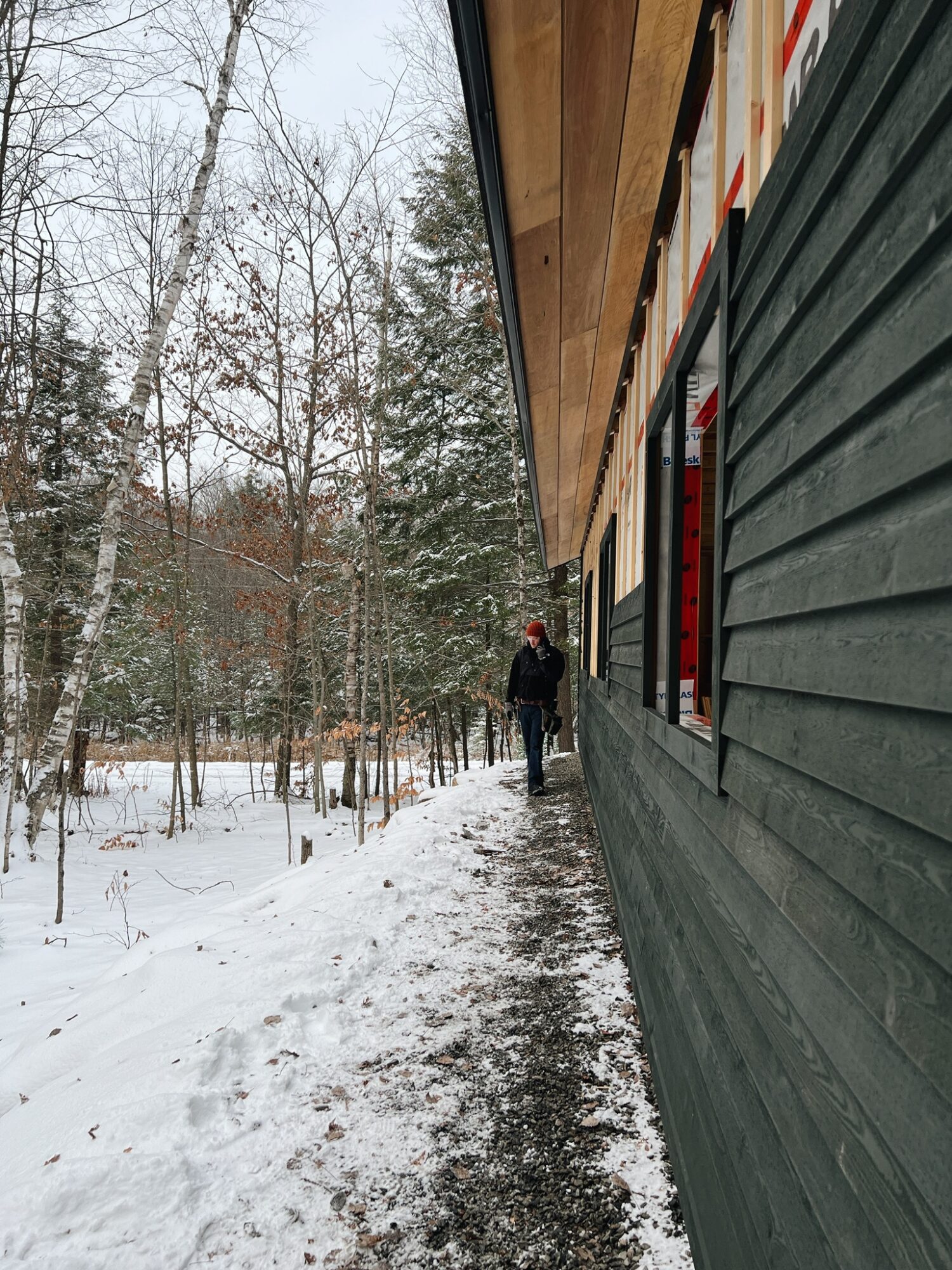 This was no small job and on cold, snowy days, we questioned our life choices…lol
but mostly it was fun.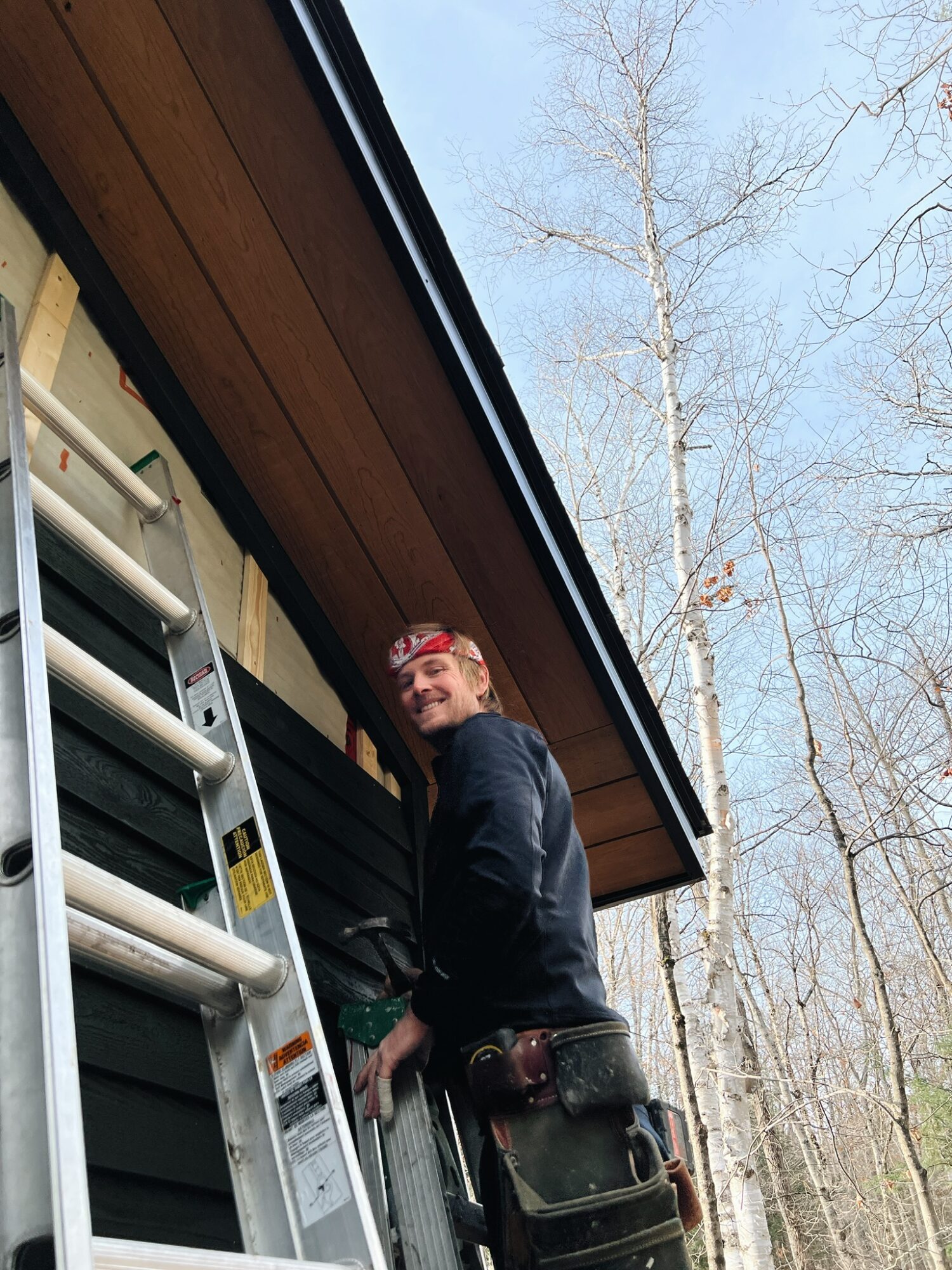 Once the siding was done it was time to put in the windows, which were salvaged partly from our cottage and via kijiji. Of course they needed new paint, a few replacement panes and fresh glazing.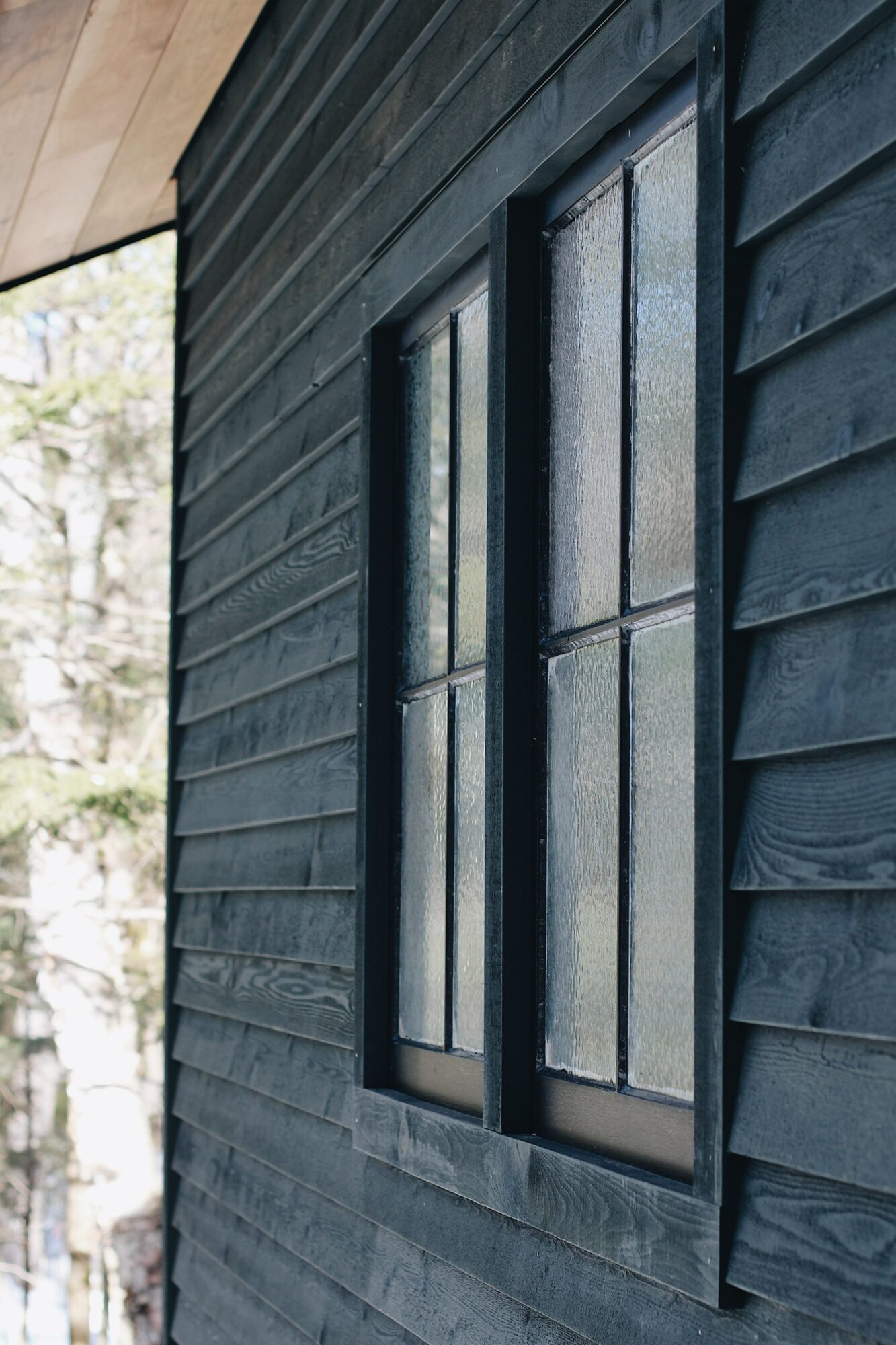 Then Dave went to work building the garage doors, which were installed on very sturdy ball bearing gliders to function like barn doors.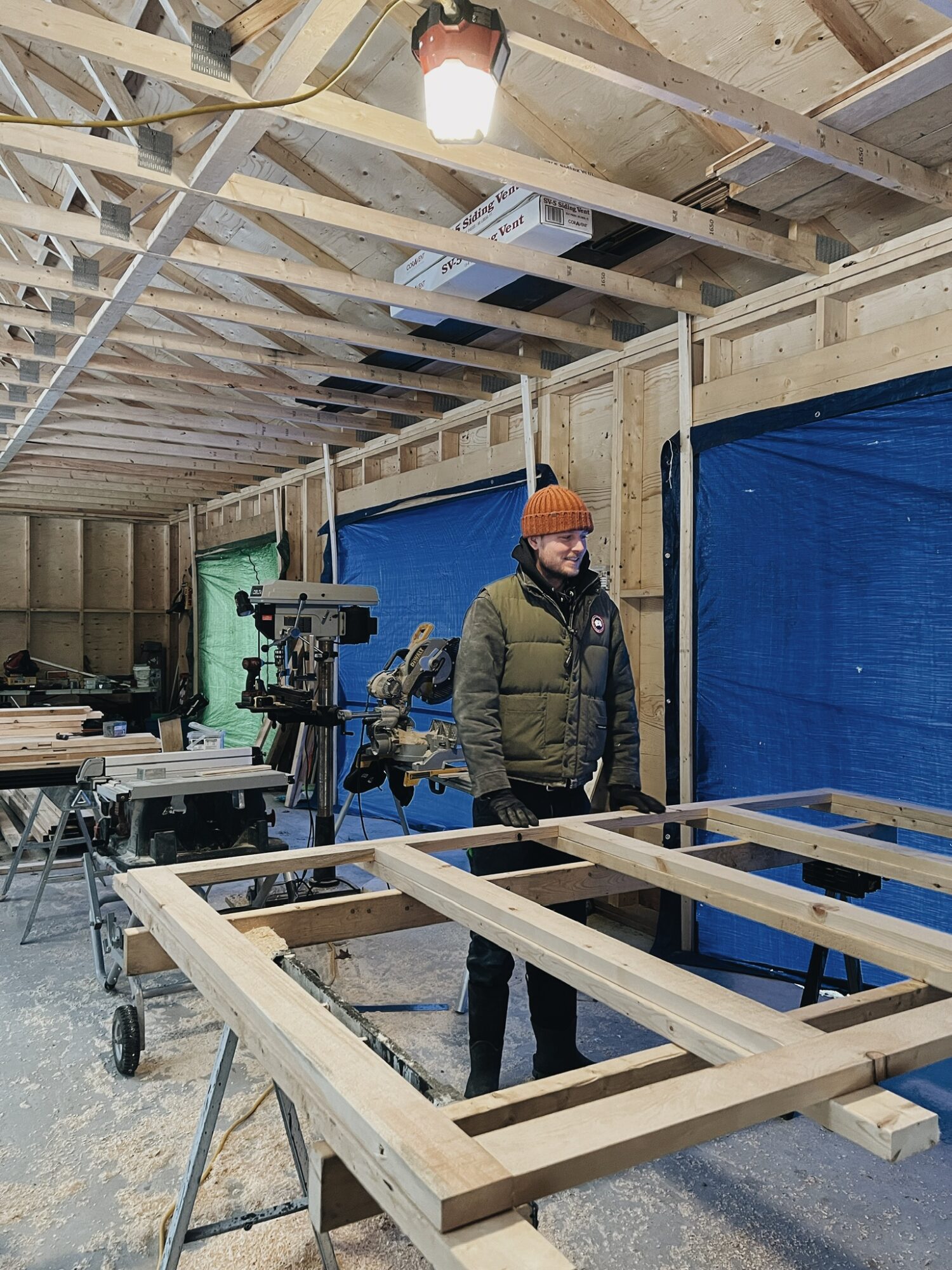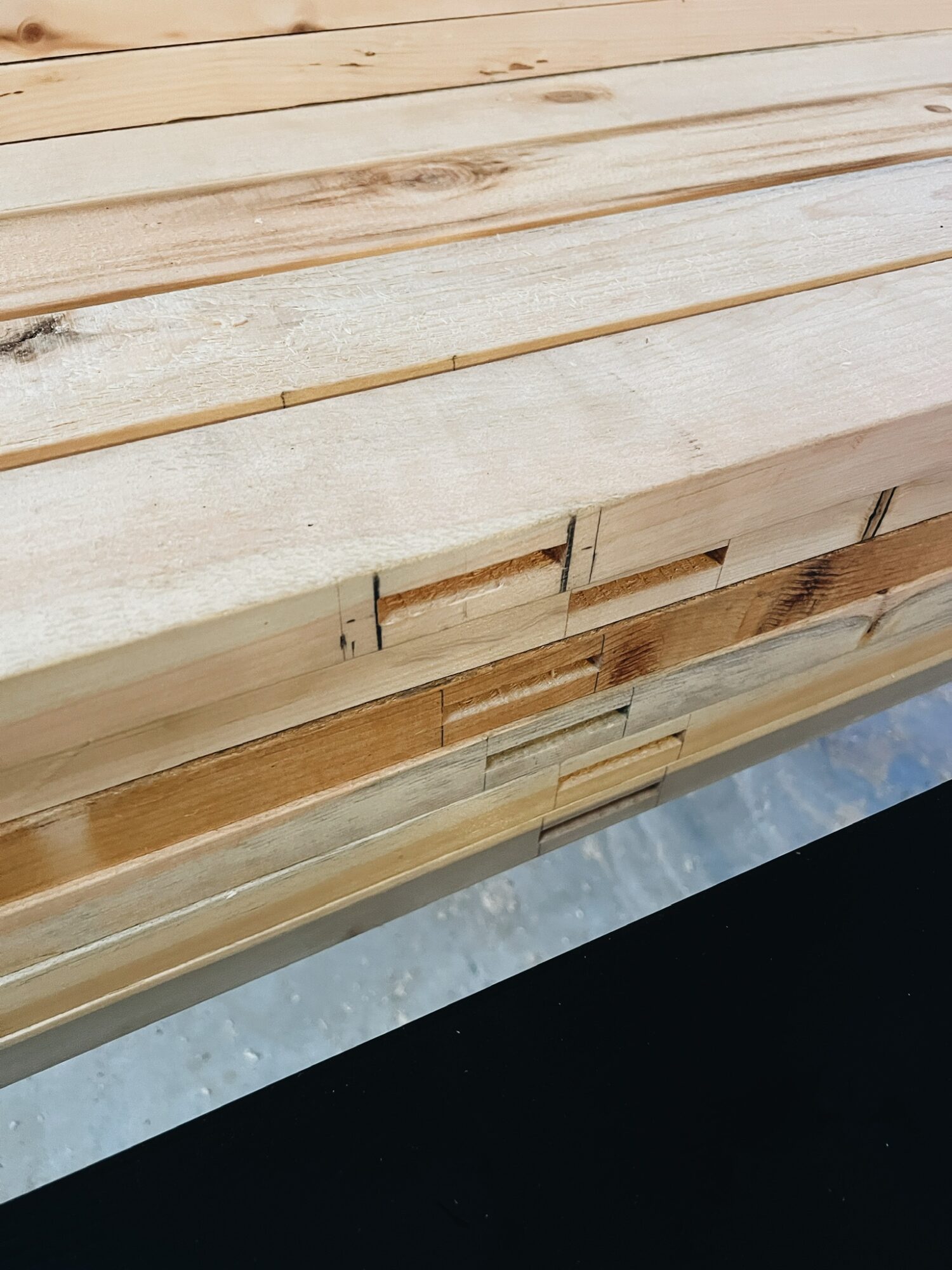 Then the finishing touches like unlacquered brass handles were placed and screwed into place!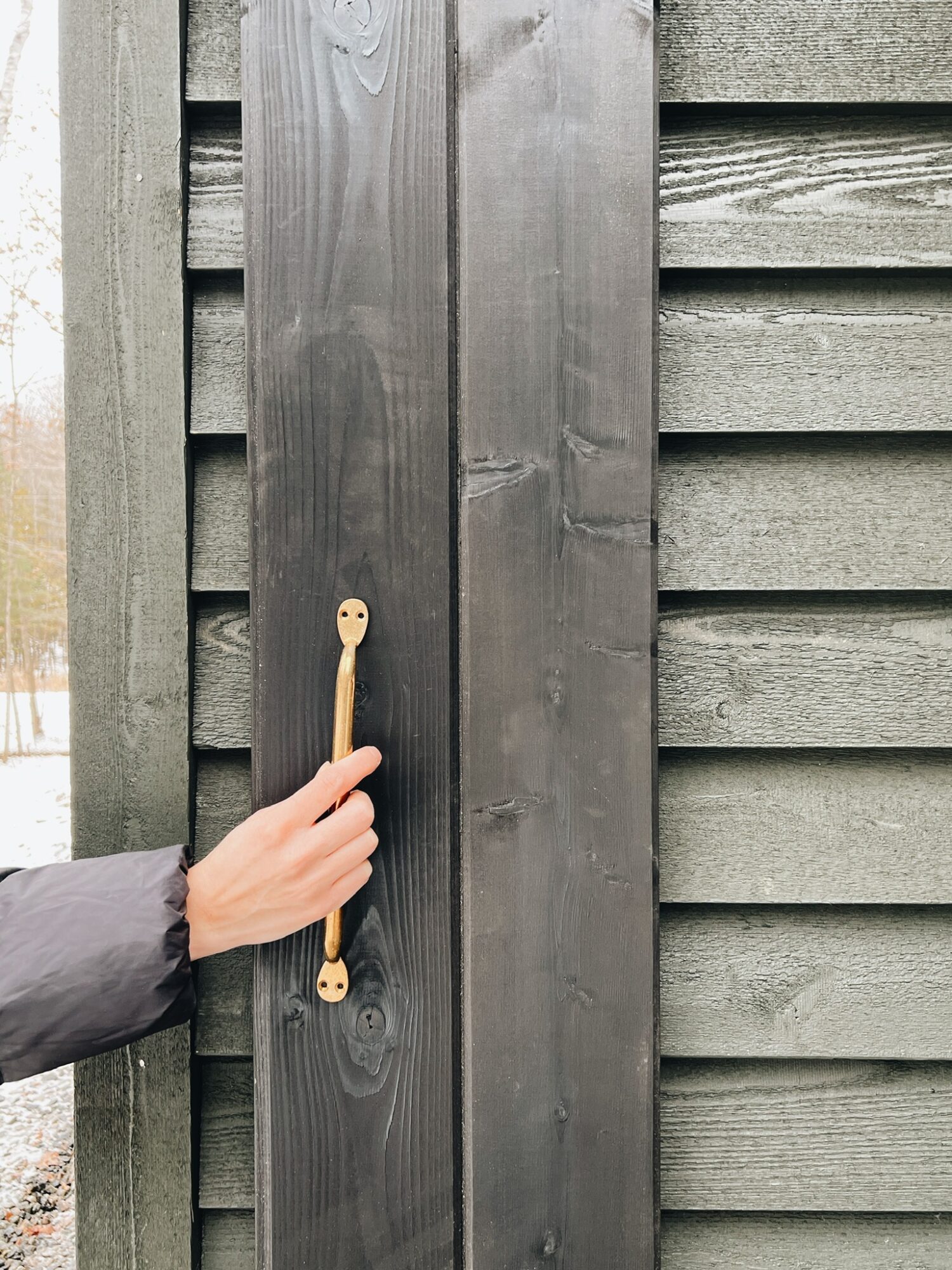 And that is where I'll leave things for the moment!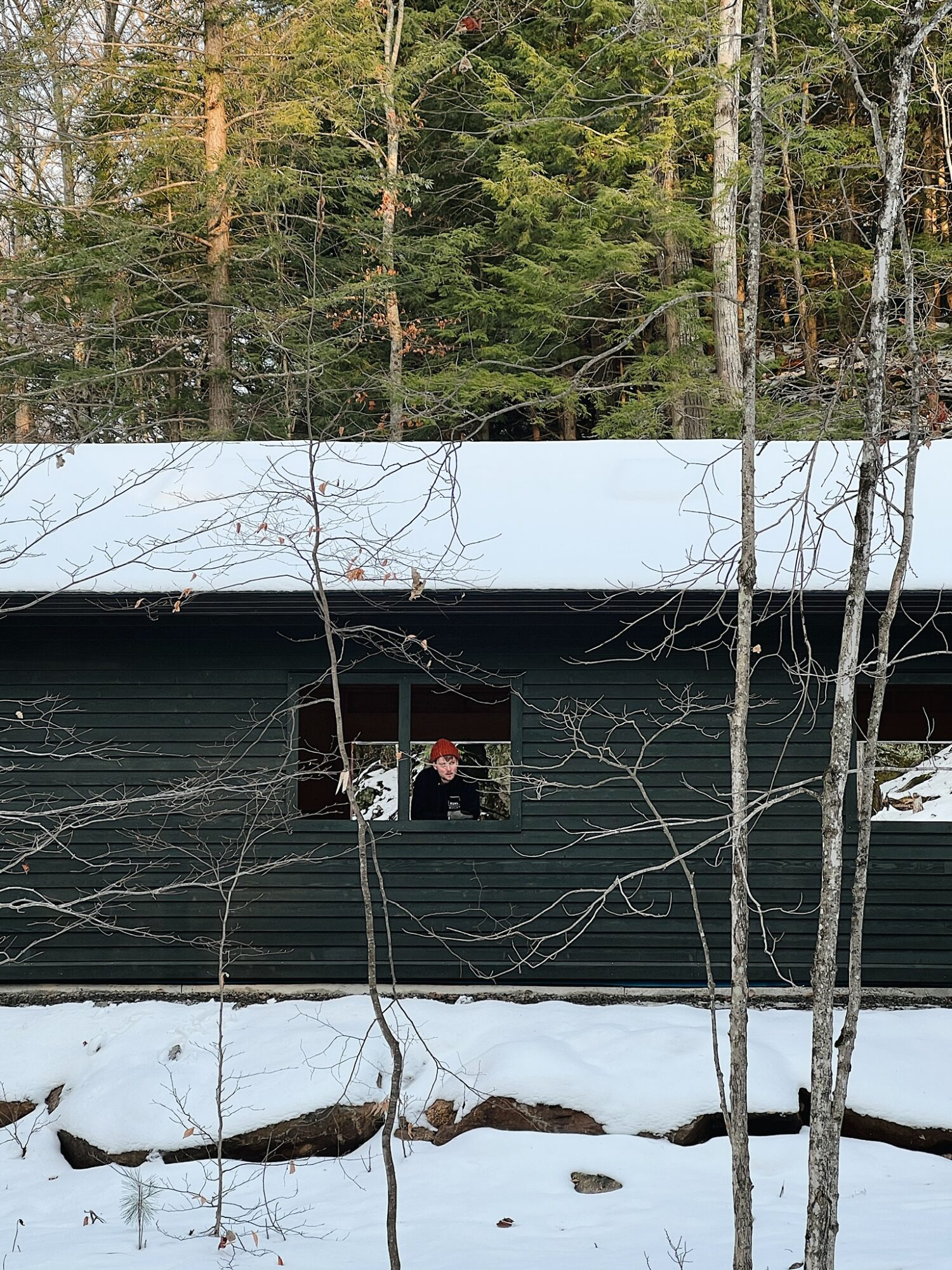 You'll want to tune back in tomorrow for the final reveal!