A TRENCH AND TOUCHES OF GREEN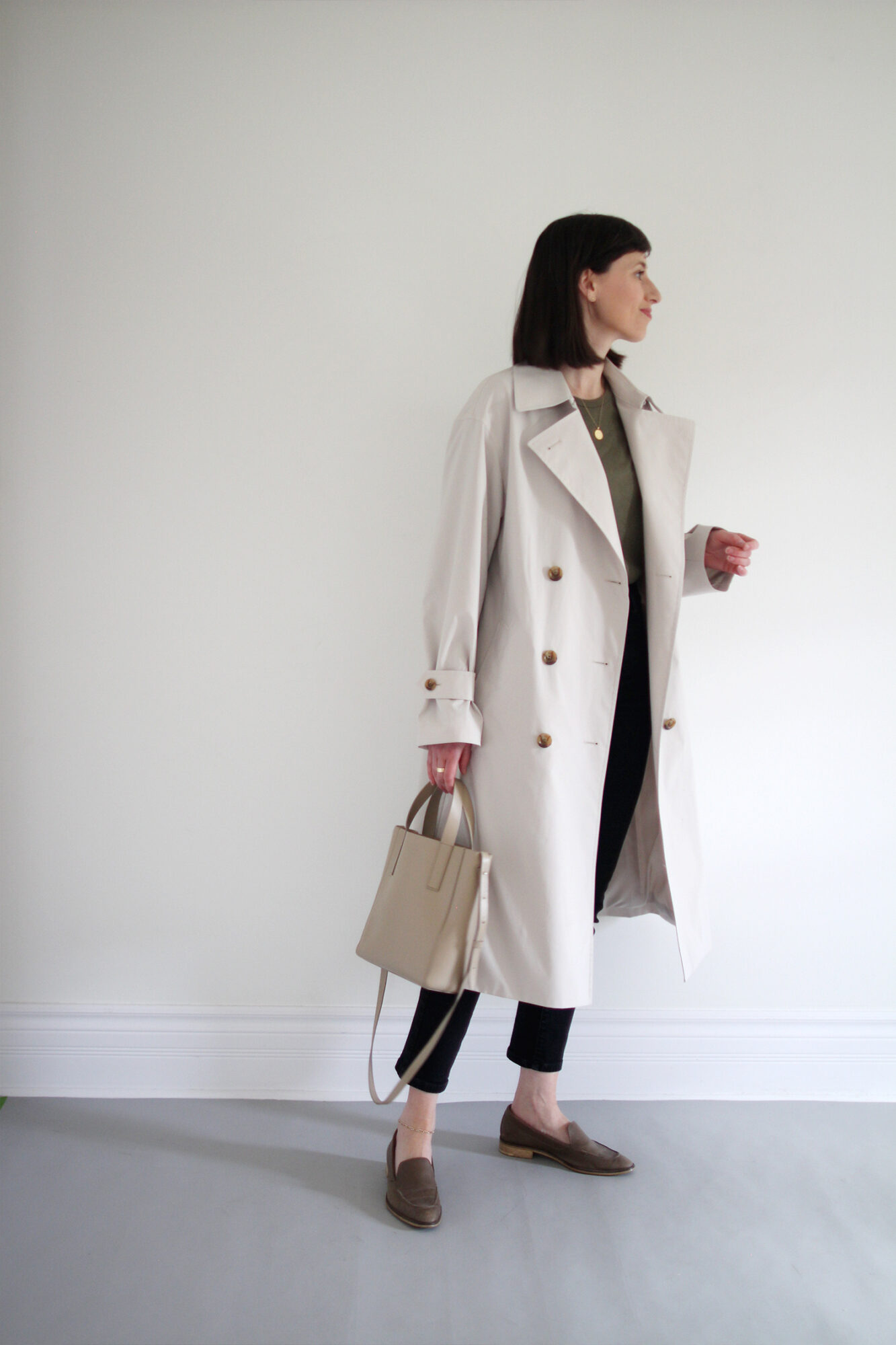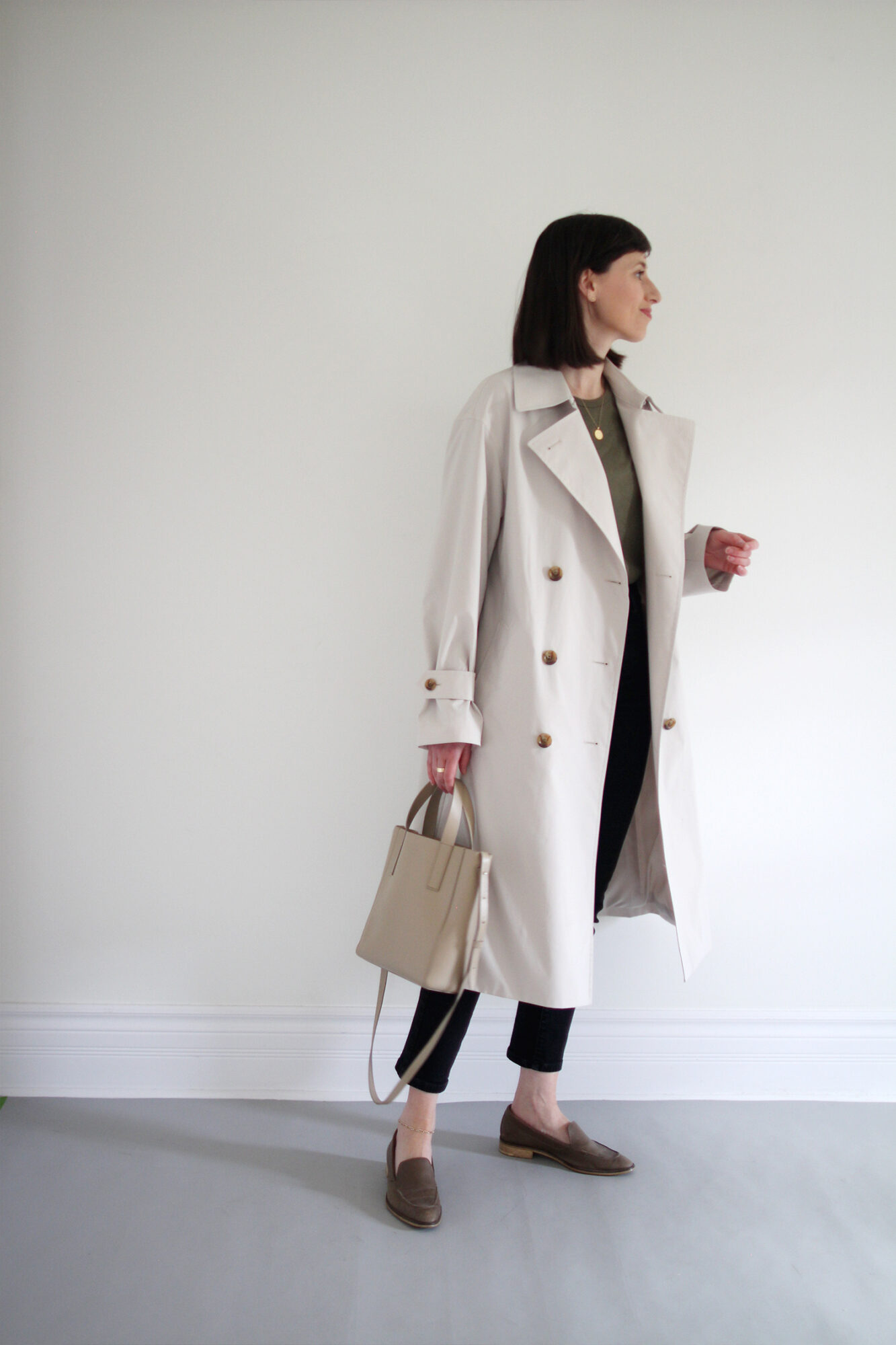 You might remember this style journal entry from the spring, and yes, it's pretty darn close to this one. So what's different?

Well, instead of a green button-up I'm wearing a green t-shirt, and instead of a brown bag, I've got my trusty taupe mini tote. Beyond that the jeans are different (these are slightly less cropped) and, well, that means it's just the trench and loafers that made a second appearance. This one feels a little more easy going and I love how subtle changes can accomplish this.

How can you repeat elements from a past look with tiny adjustments that make it feel fresh?

Outfit Details
This post contains affiliate links.