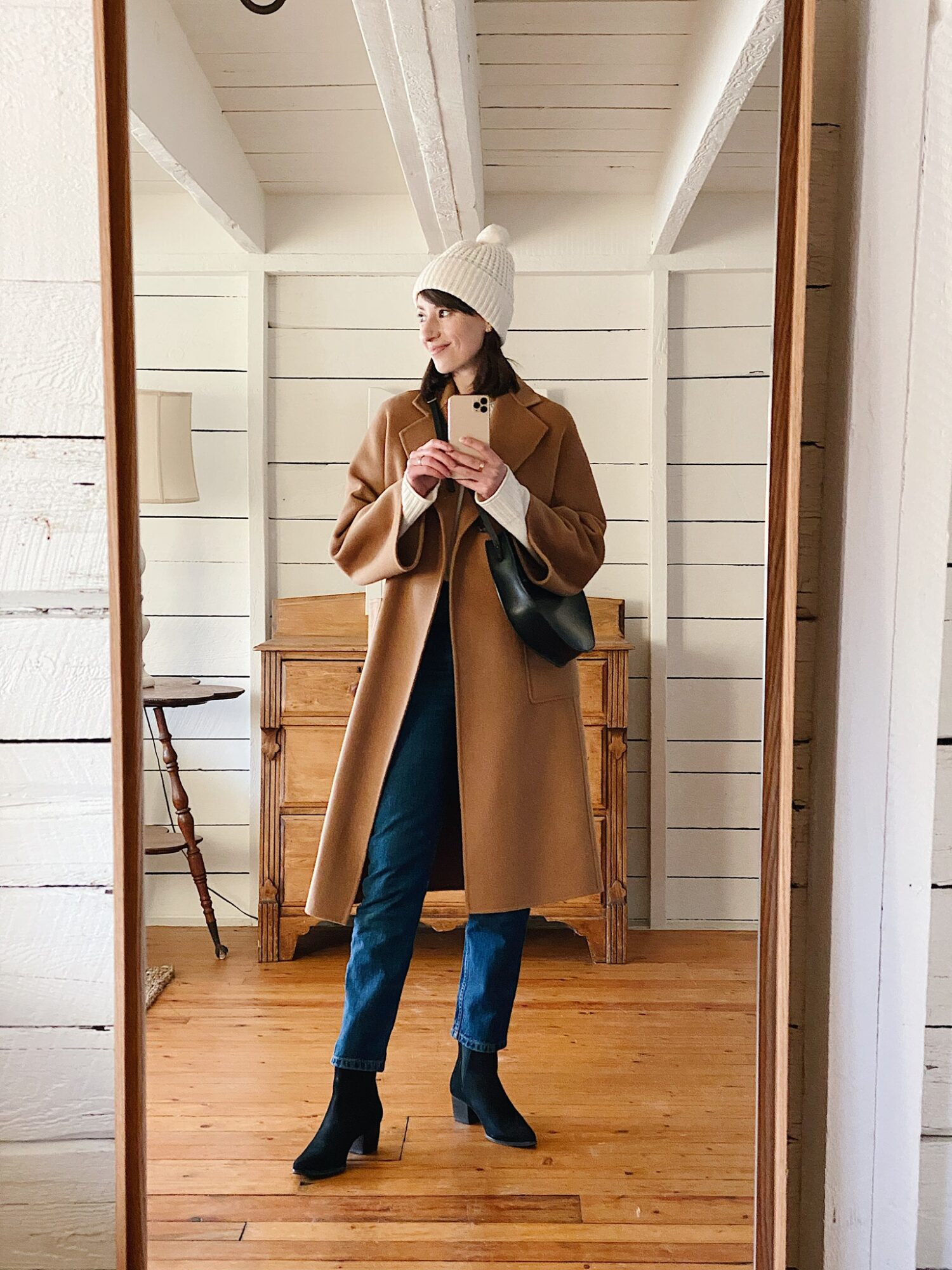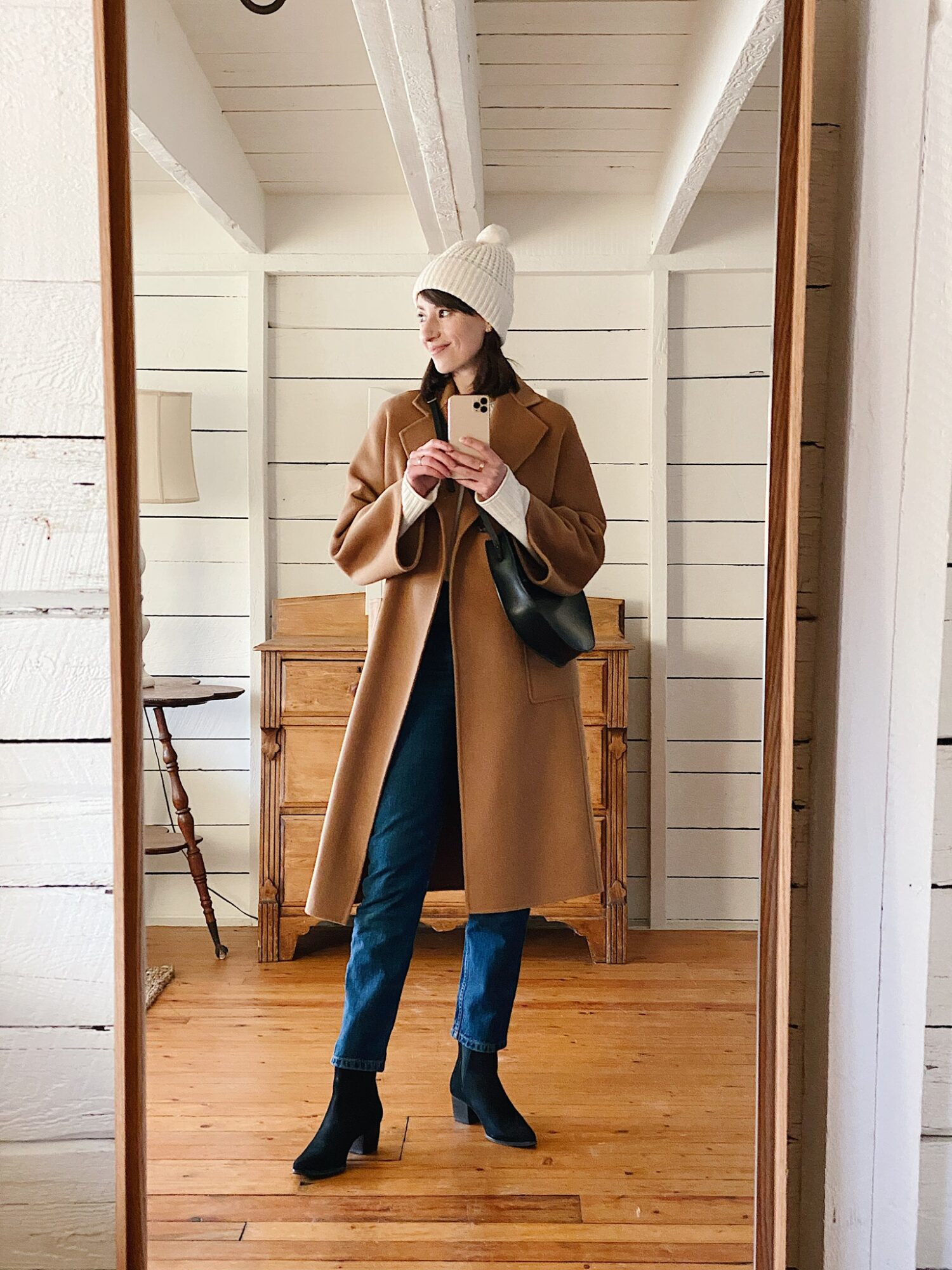 Here's a classic cold weather look that I love for a day in the city. When it's cold out and you're adding accessories like a hat, scarf, or gloves, try matching them with a tone that's already part of the base look.

In this case my hat matches my sweater, which are both an ivory knit. My bag also matches my boots. These small repetitions of colour are an easy and subtle way to keep a look feeling cohesive and minimal.
Outfit Details
This post contains affiliate links.