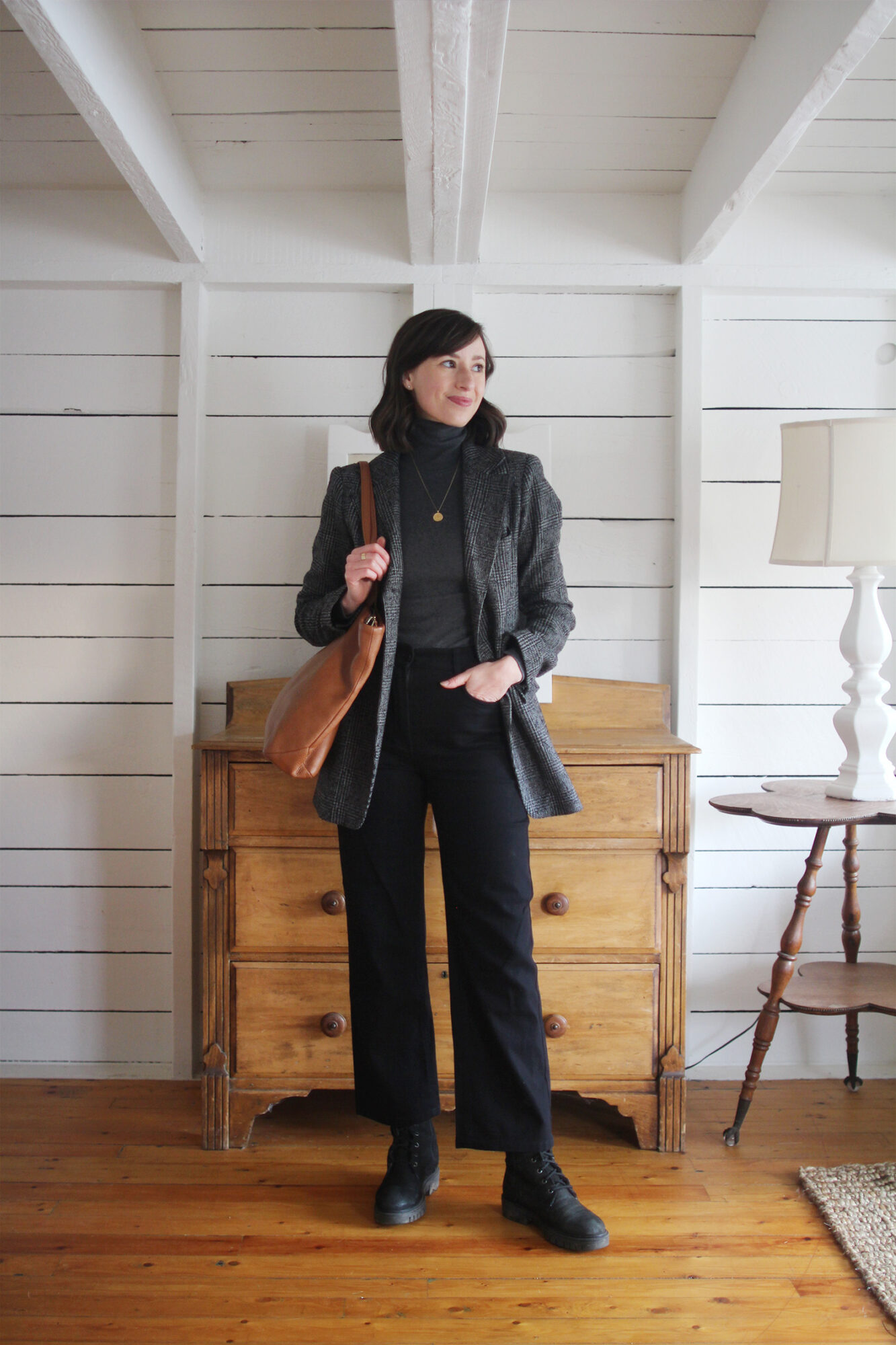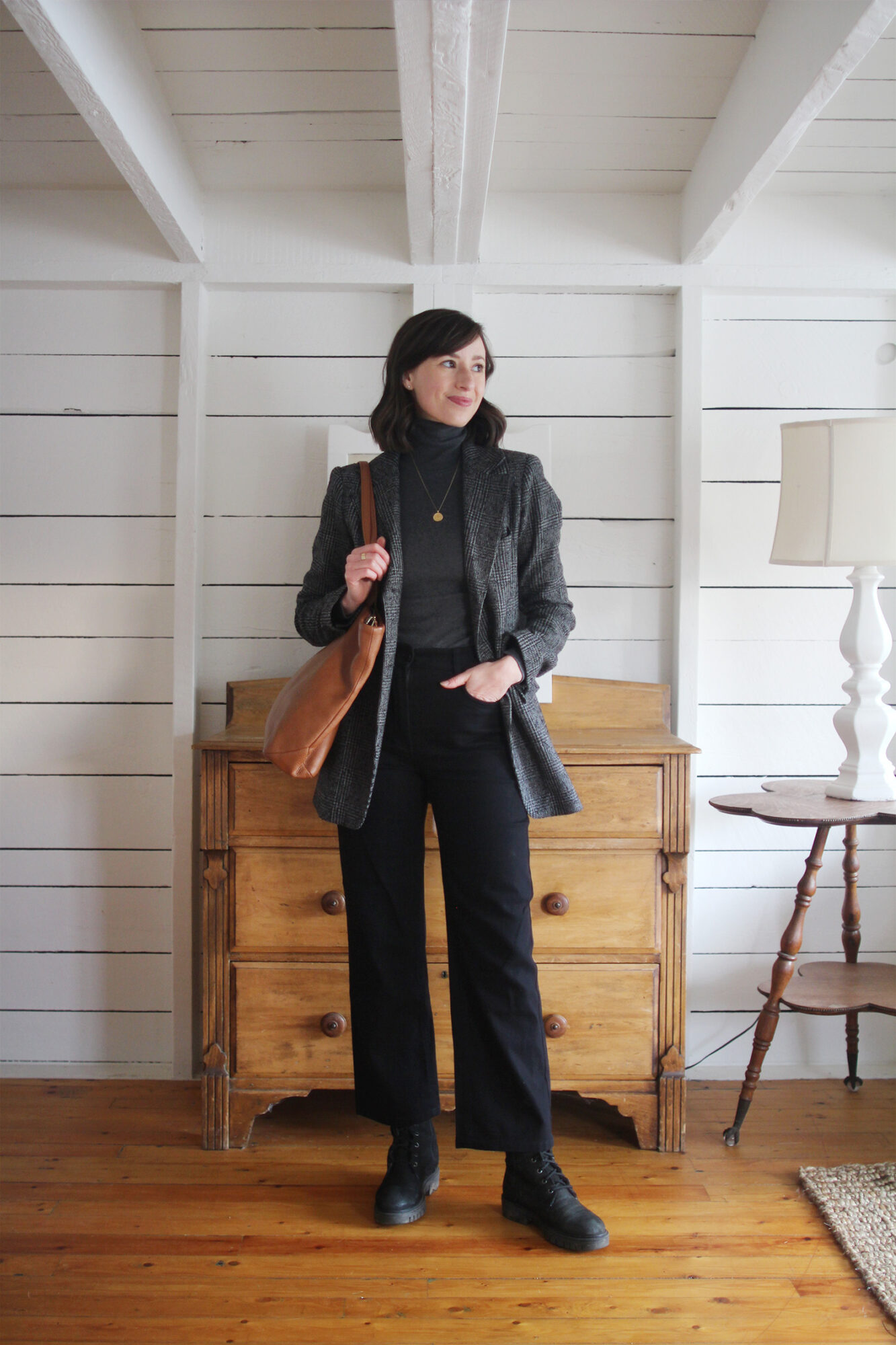 I saved the most polished all-Canadian look for last and I'm loving the combination of this blazer and these chunky combat boots. Both pieces are a great example of form and function teaming up.

I probably wouldn't have put them in the same look if it wasn't for this series and it's given me the incentive I needed to mix and match refined and rugged styles within my closet more often.

Are there two styles in your wardrobe that you tend to keep separate? What if you gave them a go together?
Outfit Details
This post contains affiliate links.