BREEZY LATE SUMMER 10×10 – LOOK 4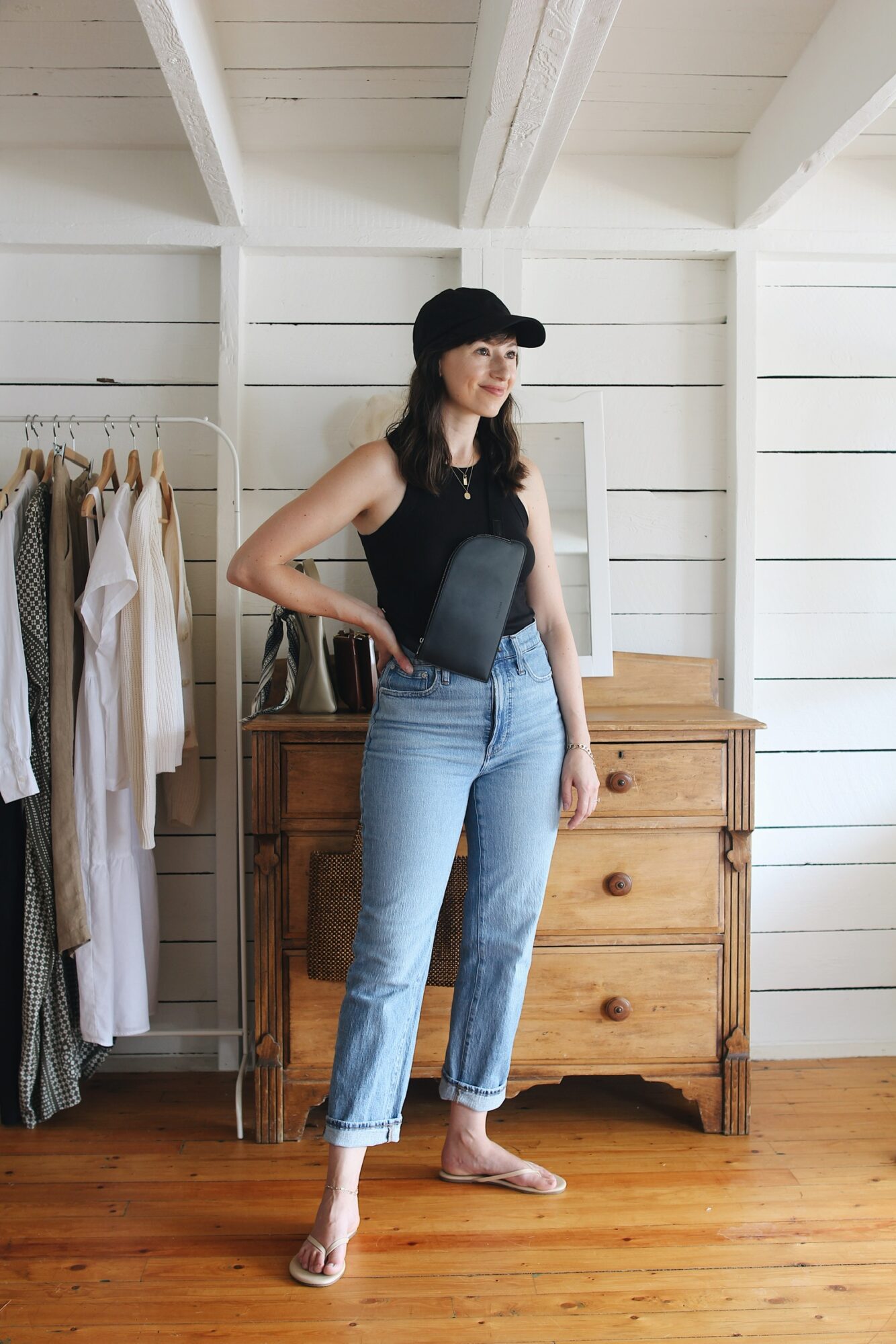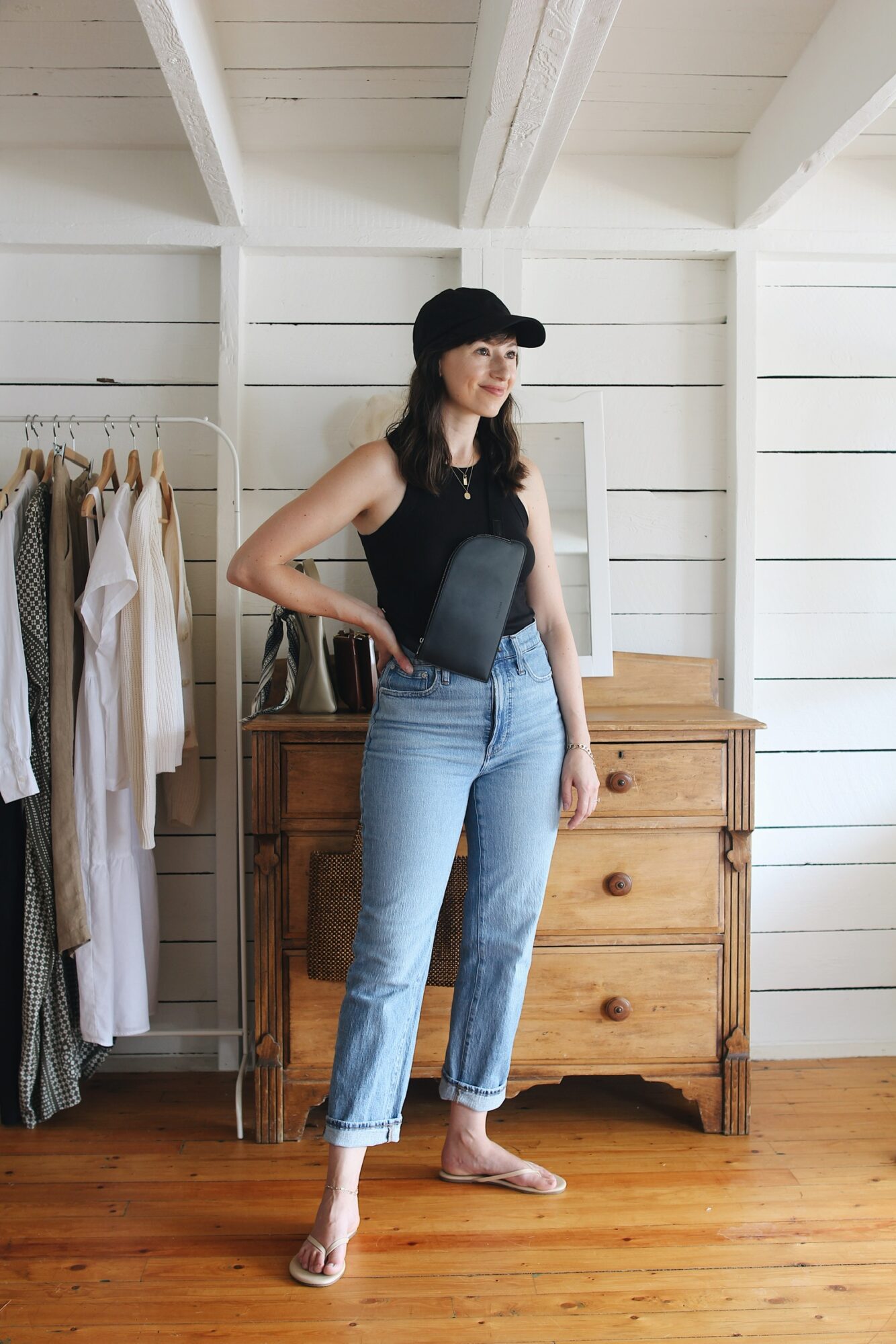 Here's a fun one for a day of activity. It's perfect for the weather we're having because it's sunny and warm but not super hot. I also love the sporty feel that a cross body bag and baseball cap bring to any look I add them to.

Fun fact: I bought this hat last summer and only wore it a couple of times because it didn't quite feel like "me". This year however, something changed and I've worn it A LOT. I'm just mentioning this as a reminder that sometimes we may need a bit of time for a new item to adapt within our style and closet. Just because you didn't wear something a lot the first year or season you have it doesn't mean it's not a good fit.

Style note to self: Give it time, see how you feel!

ICYMI – See my Breezy Late Summer 10×10 Capsule here.
Outfit Details
This post contains affiliate links.