BROWN BLAZER, WHITE TEE, TROUSERS AND POINTED FLATS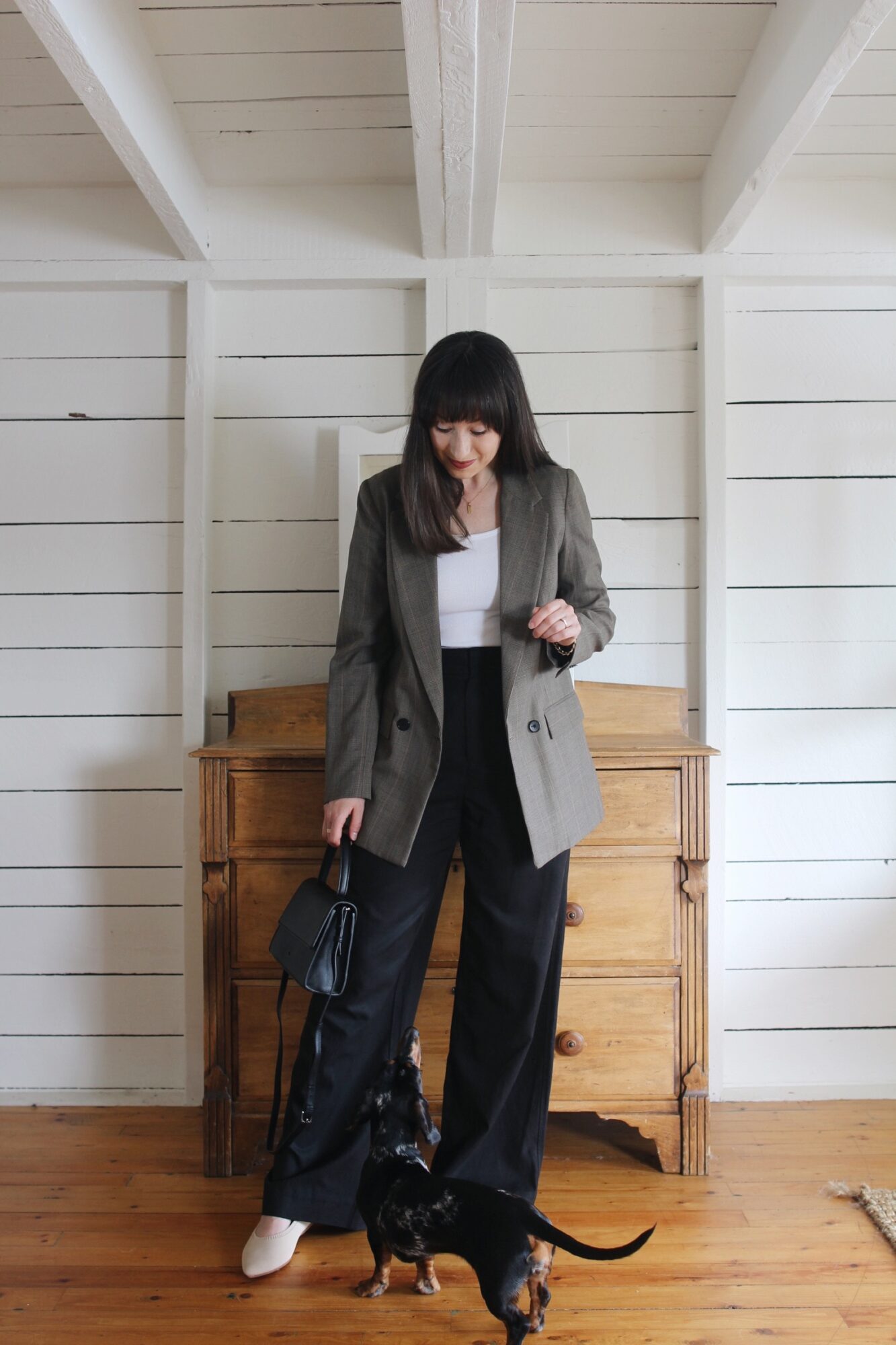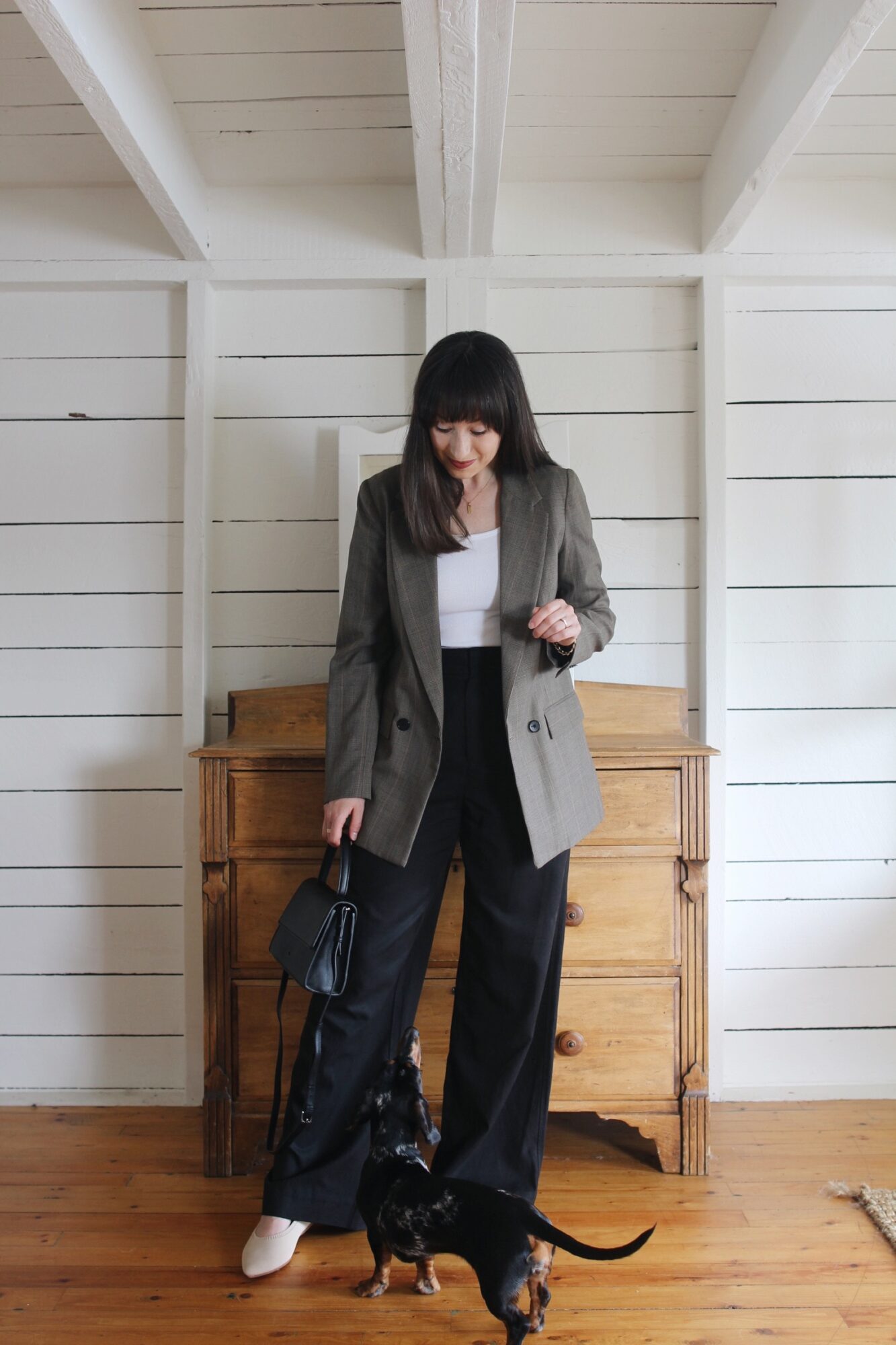 For the final look in this little series, I had to try these flats out with my favourite trousers. Then I added a fitted tee with a relaxed blazer for a bit of structure. A little black top handle bag felt like the perfect accessory for this look. My girl Genie agreed!

If I still worked in an office I'd definitely wear this on a regular basis. I think these flats would be the perfect work shoes to bring to the office if you commute and want something sleek to wear while working.
Outfit Details
This post contains affiliate links.