CASUAL SPRING TRAVEL 10×10 – LOOK 8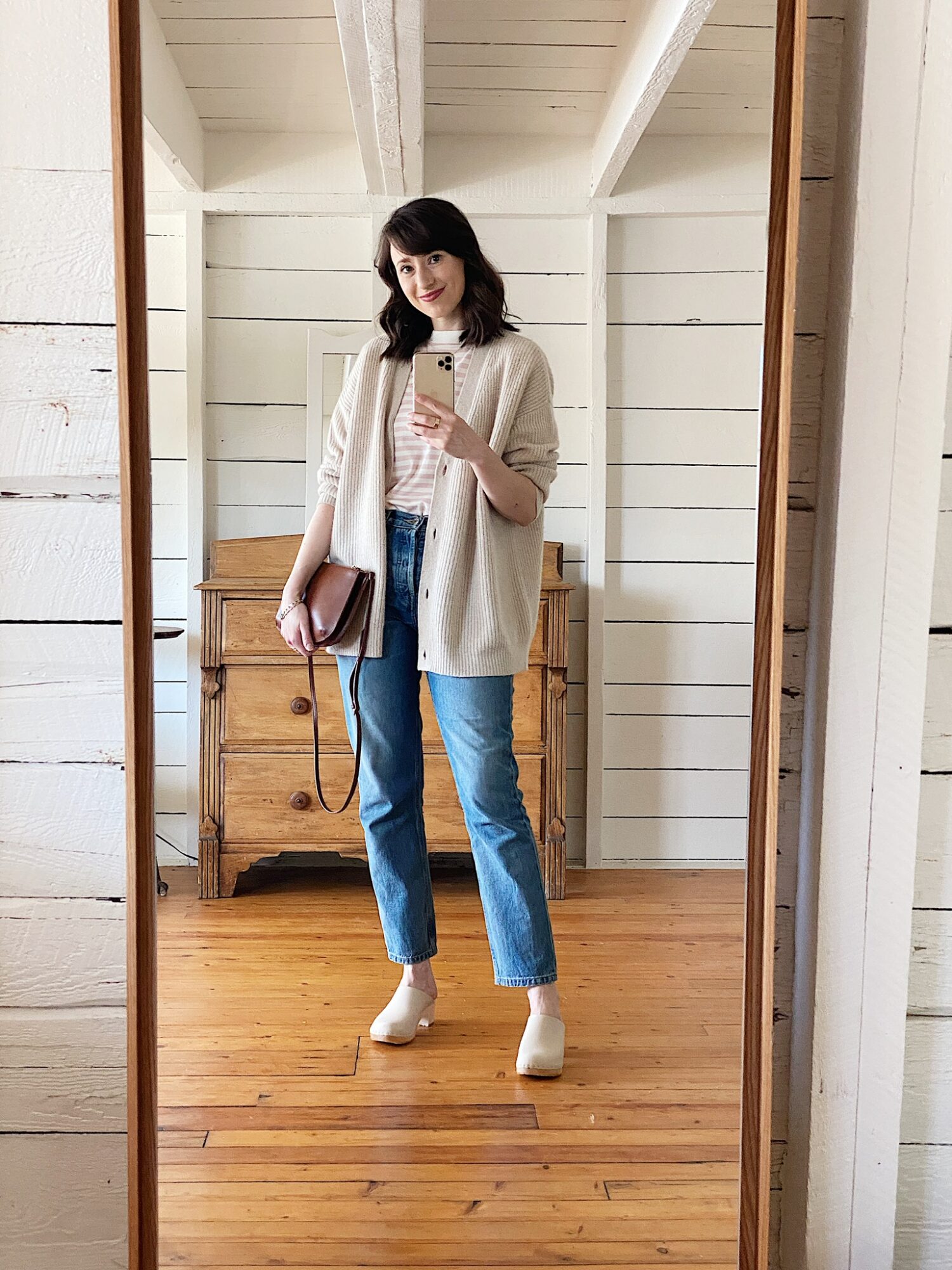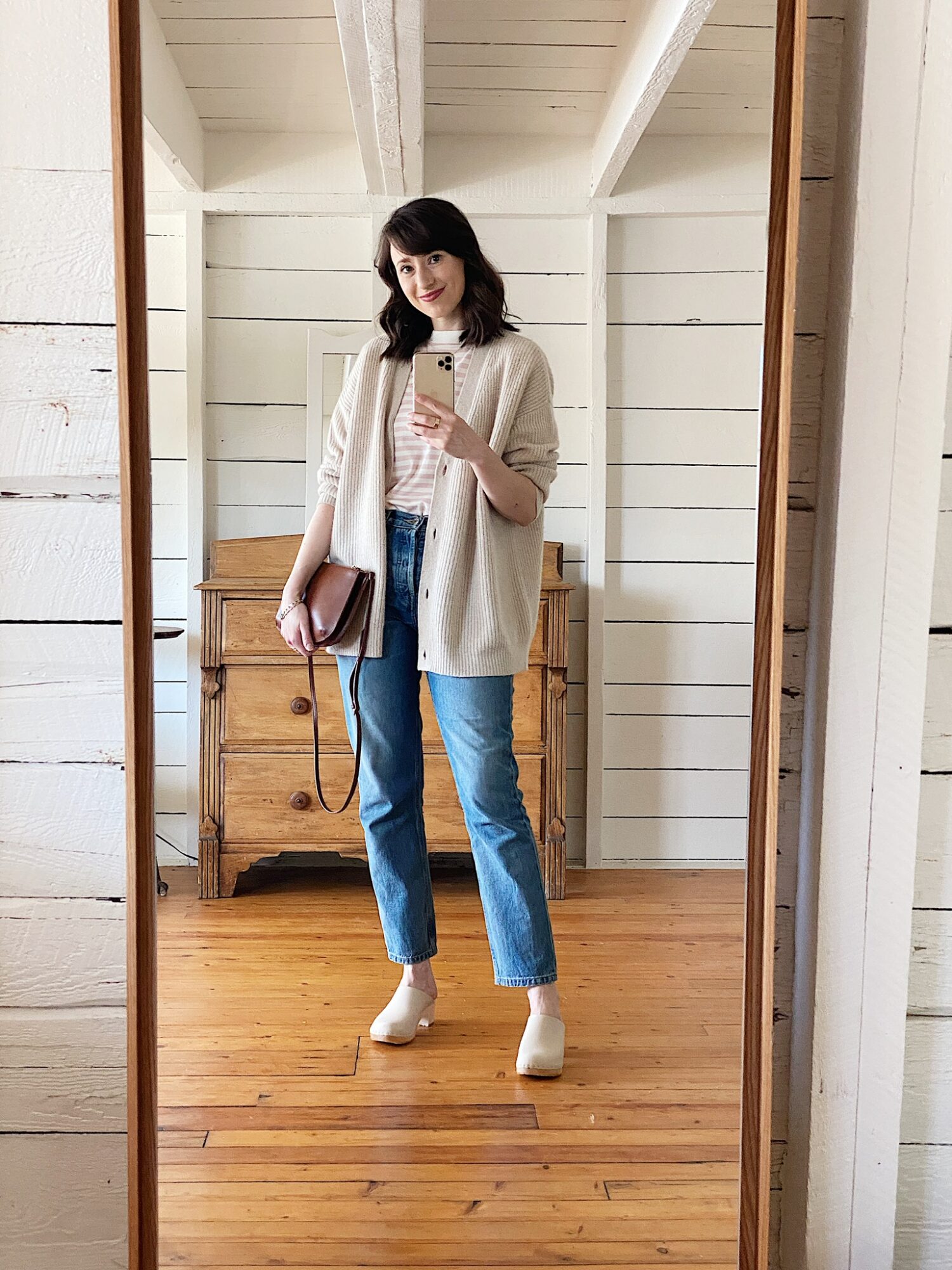 This was actually the first look that came to mind when I initially chose my 10 items for this capsule. I'd seen this oatmeal cardigan next to my pink striped tee and knew I had to try out the combo. It's not one I would have put together in my mind, which is often the case when it comes to discovering new colour palettes.

I also love how close in colour the oatmeal cashmere is to the bone leather on these clogs. Wearing them both in the same look gives it such a calming and cohesive feel.

Next time you need to get creative with your closet, pull out some pieces you like and toss them around on the bed. See what combinations appear that you might not have otherwise considered!
Outfit Details
This post contains affiliate links.