COCOON CARDIGAN, SILK PANTS AND SLIPPERS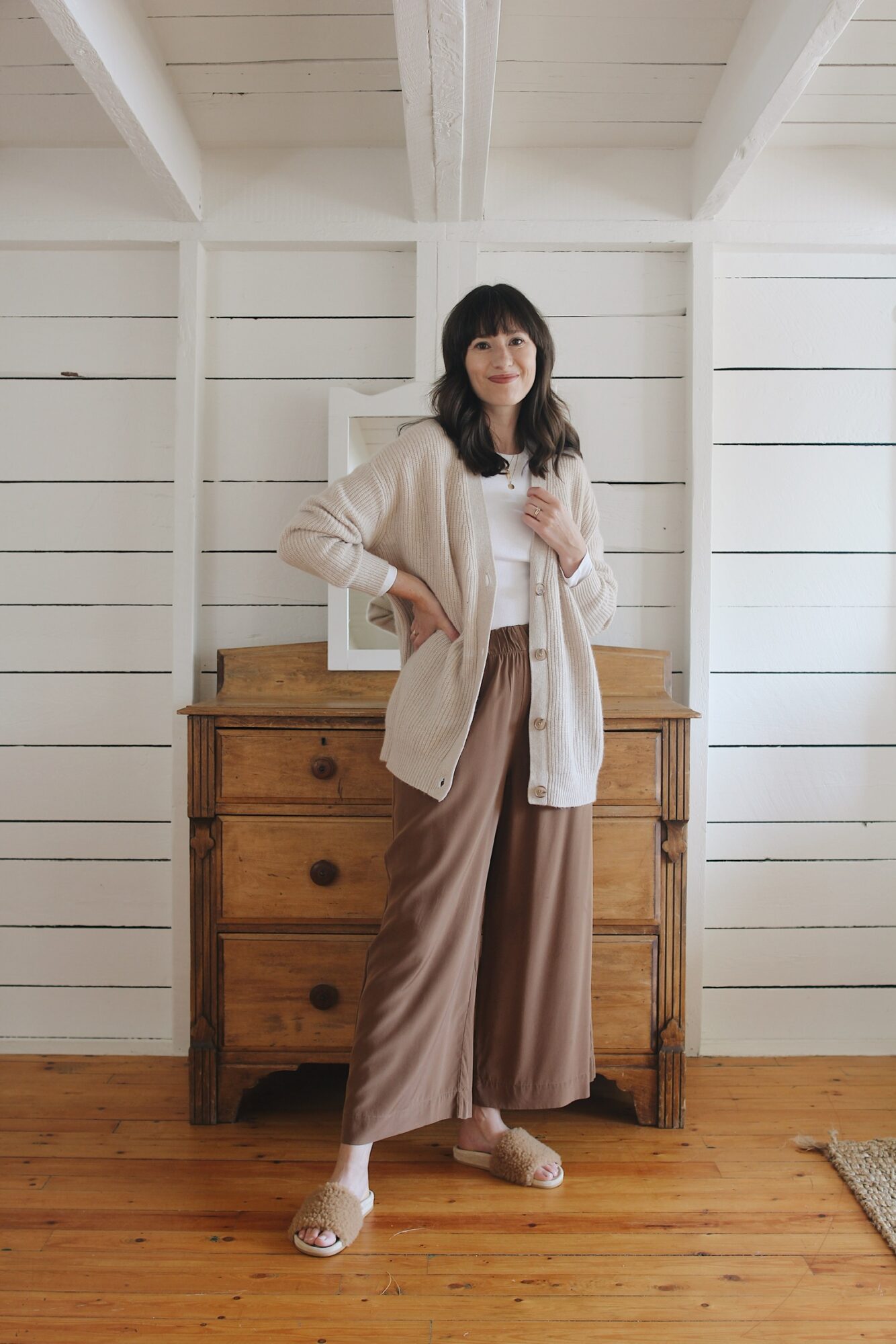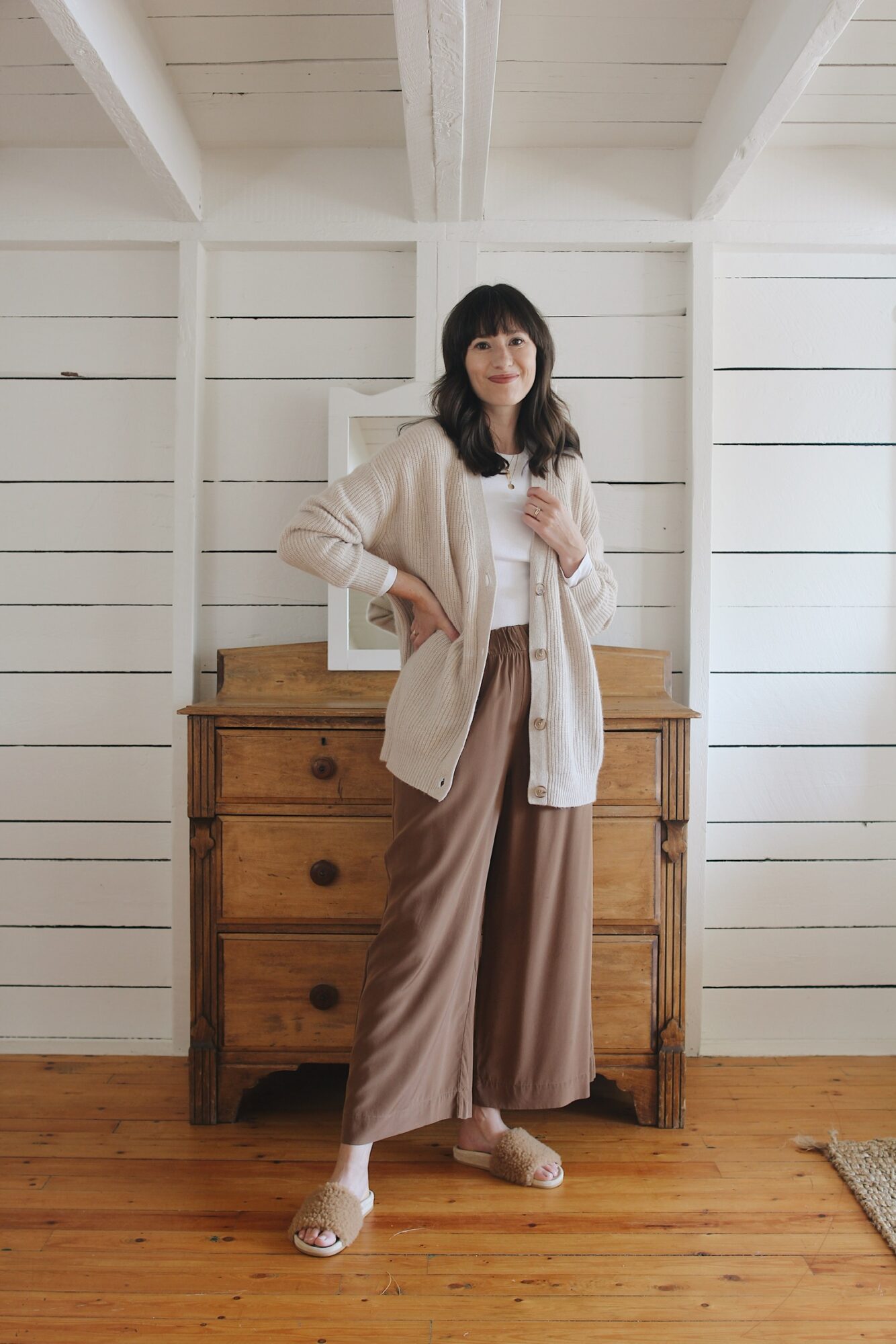 We've had some delightfully warm weather recently and this is one of my favourite outfits to wear while the air is soft and mellow.

I basically spend every day in a fitted tee once the summer ends and this outfit is no exception. It's just the perfect staple to dress up or down. In this case I'm kind of doing both by combining the dressier feel of silk with the cozy feel of an oversize cardigan and slippers.

No one said you can't look chic as hell and also feel every bit as comfy too.
Outfit Details
This post contains affiliate links.