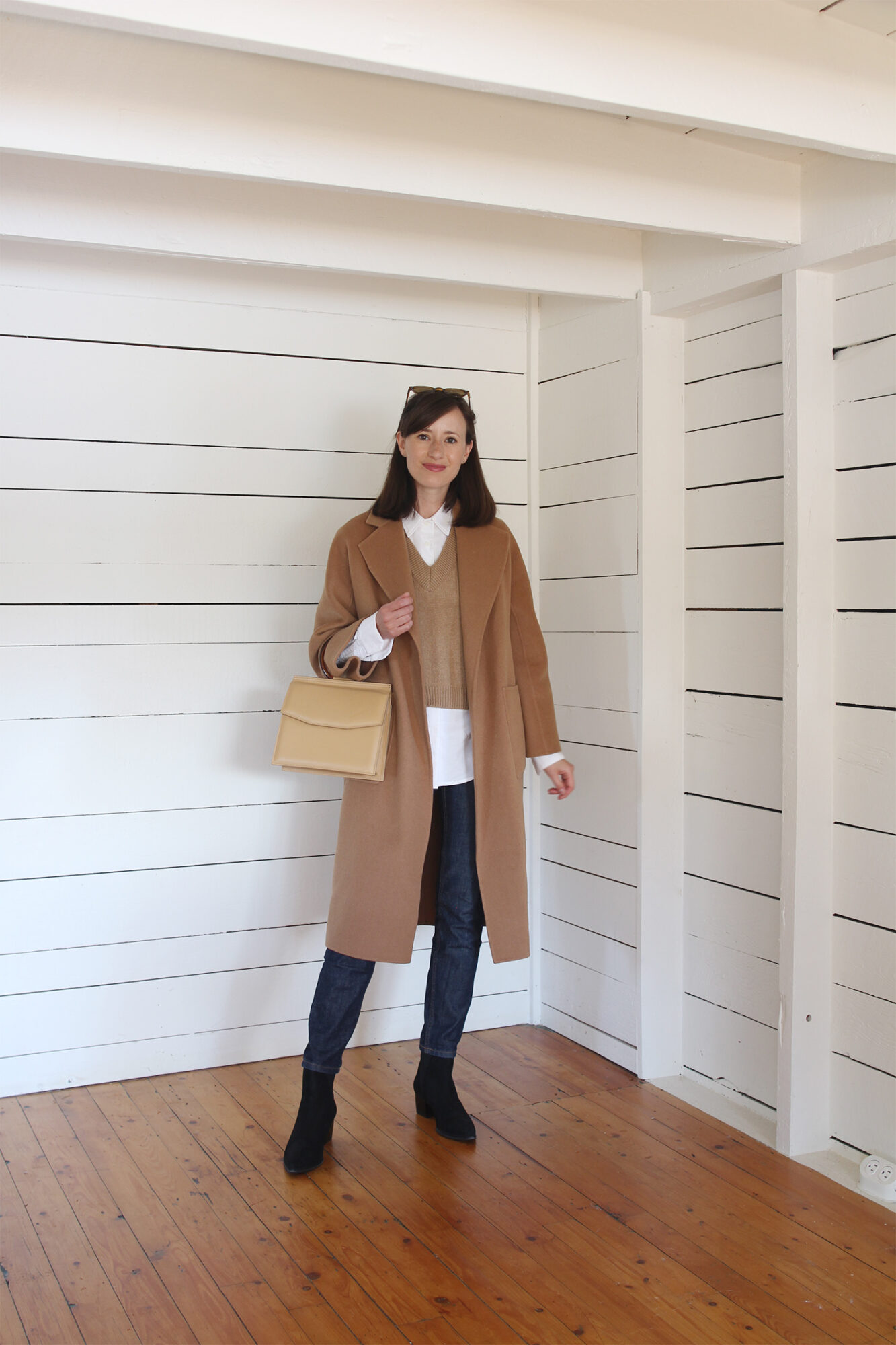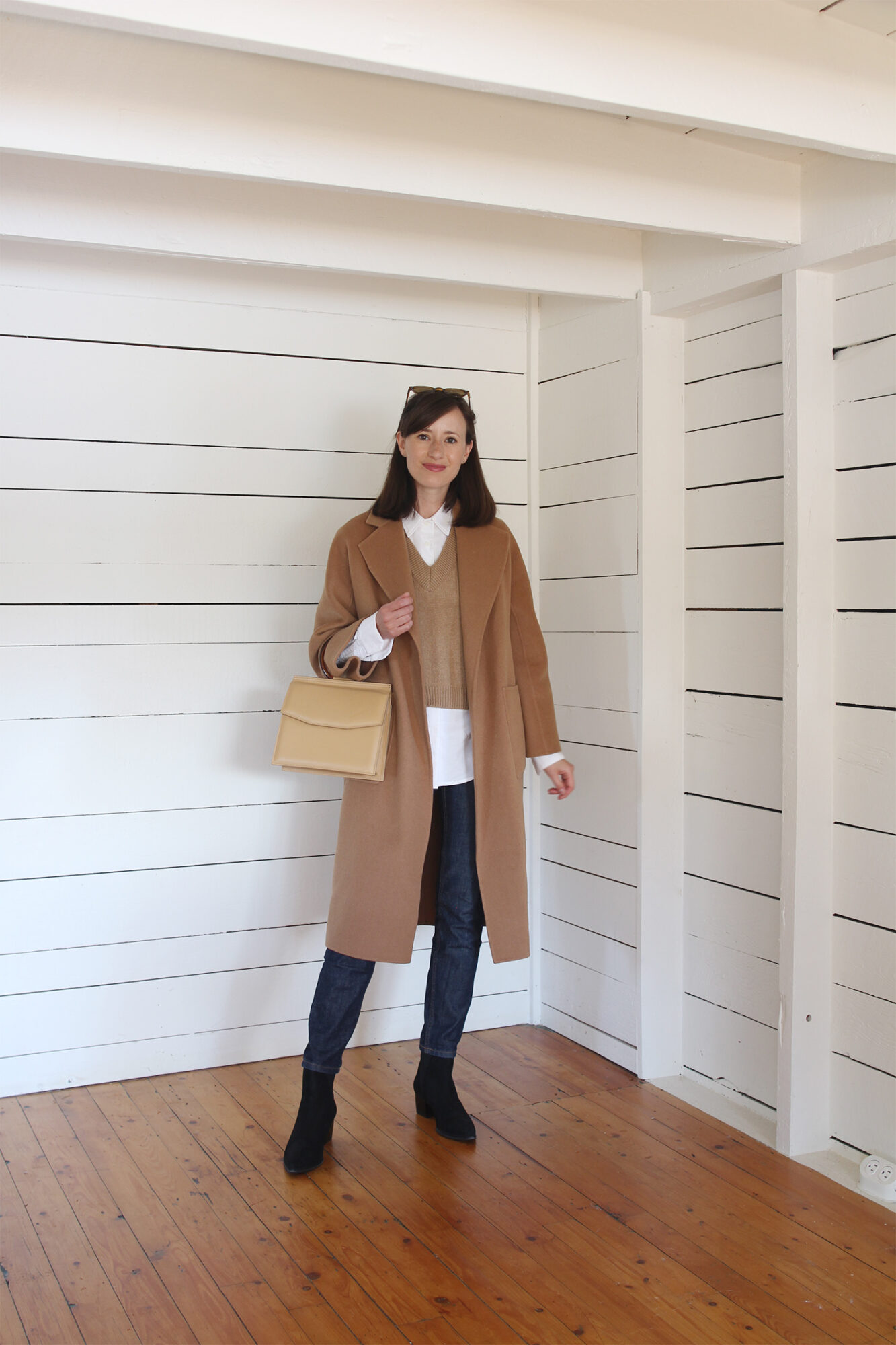 I used to think that to wear multiples of the same colour, they had to be identical but these days I like the dynamic created by mixing different tones and shades within the same range. In this case of course, I'm referring to camel. Adding some fresh white and neutrals like dark denim and black keeps this colour play as the focal point.

Maybe try mixing colours that you might not have otherwise combined.
Outfit Details
This post contains affiliate links.