Comfy and Grey on a Sunday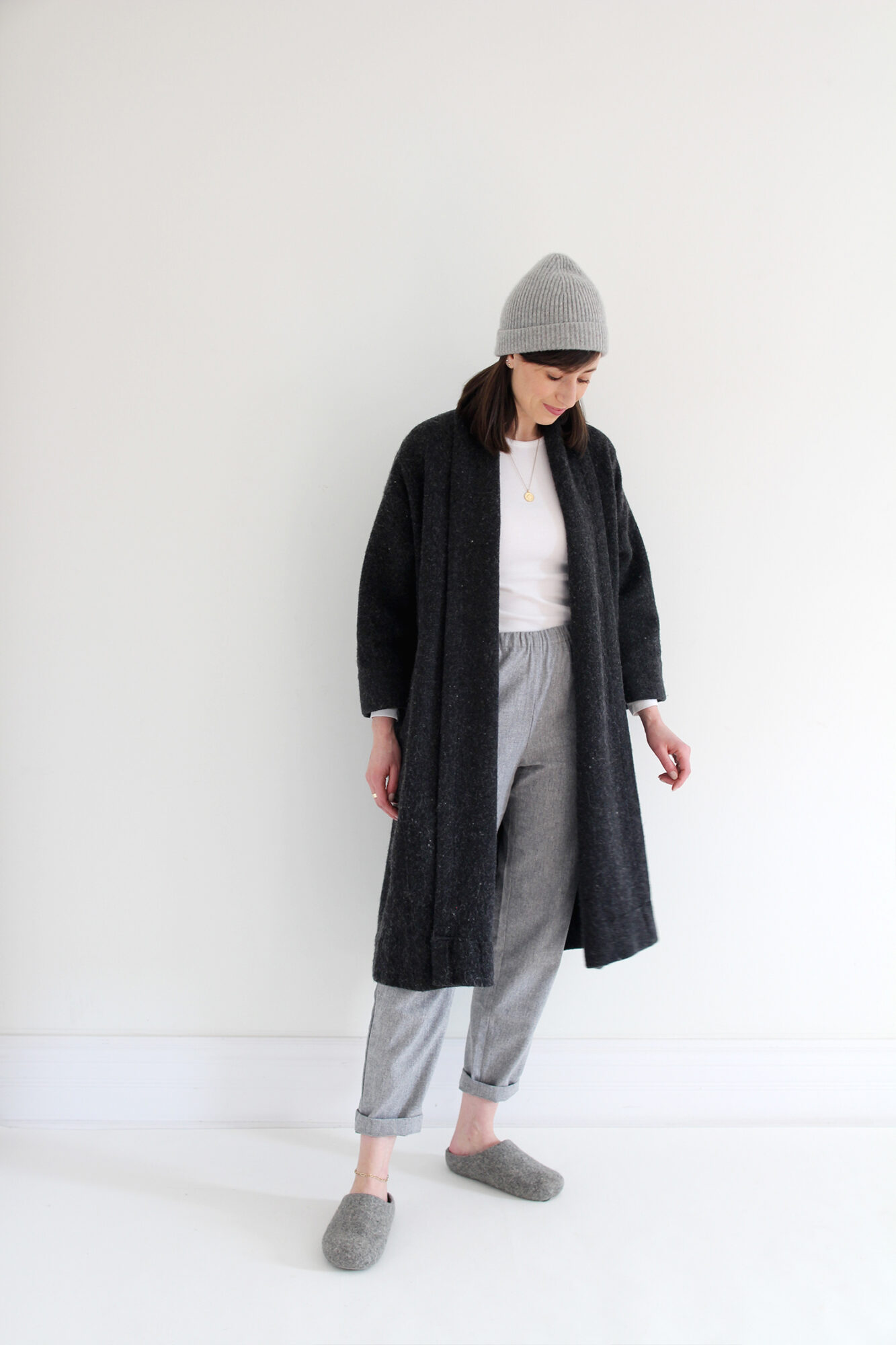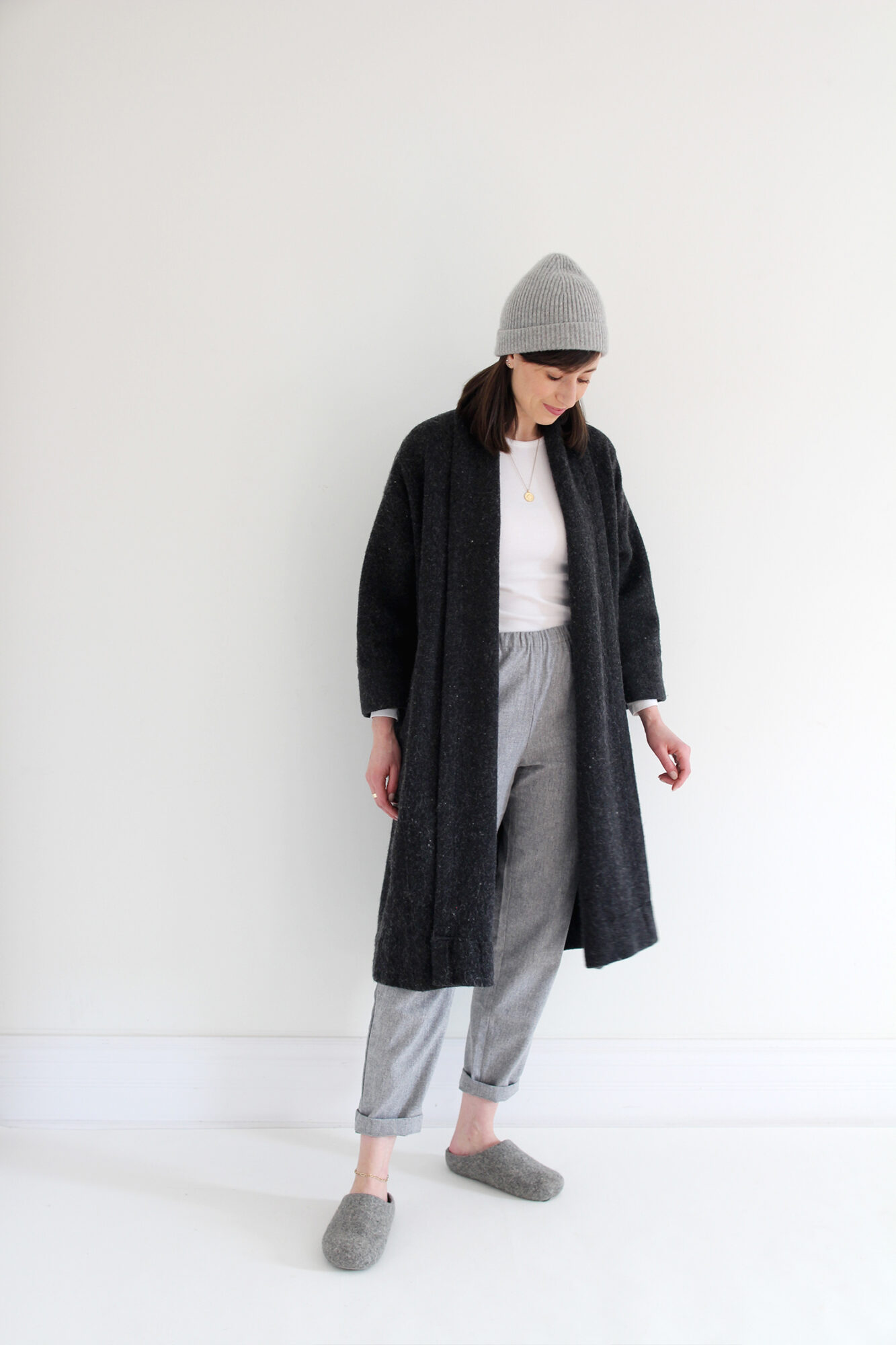 Remember this look from a previous Style Journal post? Well, this is the same base, just with the blazer and flats swapped out for a pair of slippers and a sweater coat. Can't go wrong with soft greys on a chilly Sunday. Stay cozy folks!
Outfit Details
This post contains affiliate links.