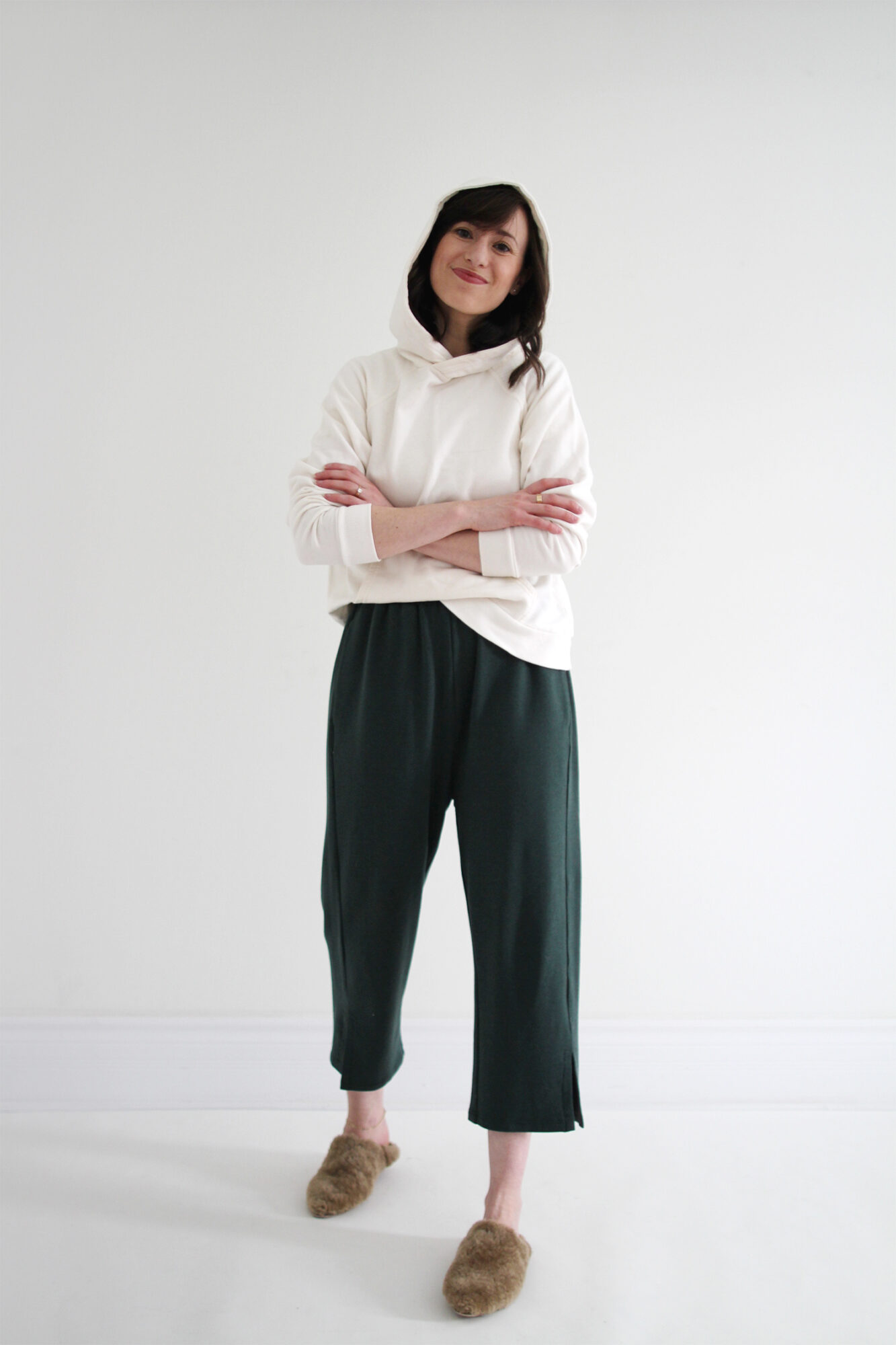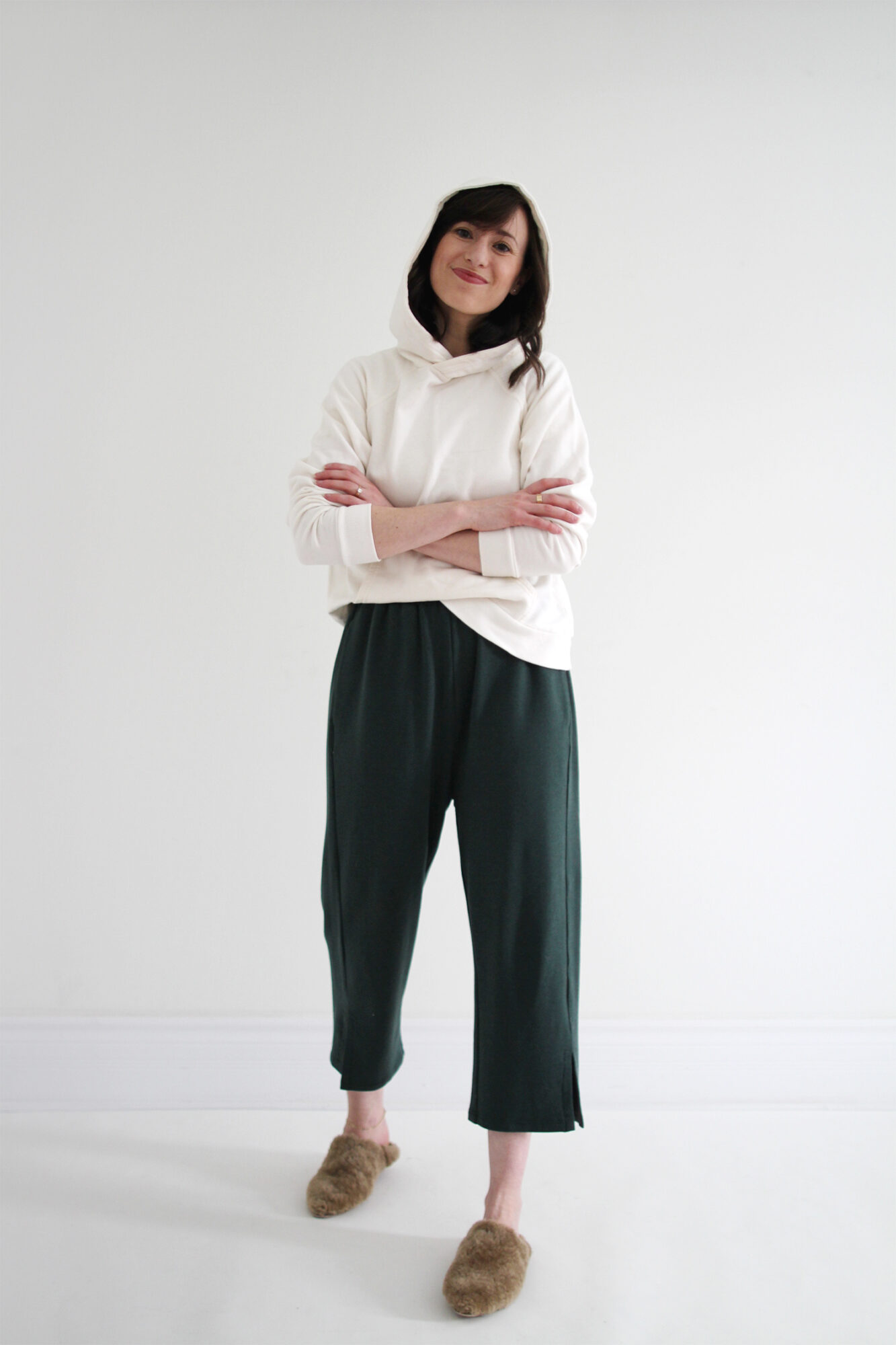 I love a lounge set but it can be fun to mix and match colours for a new combination. Giving your favourite hoodie a half tuck adds a put-together moment to an otherwise low-key look. Savour that Sunday feeling friends!
Outfit Details
This post contains affiliate links.
Ivory Hoodie: FRANC | gifted | Colour sold out. | If you're set on an off white try this one. | Canadian brand!
EDIT PANT: Vestige Story | gifted | Use STYLEBEE10 for 10% Off until EOD Feb 22 | Canadian brand!
DALIA SHEARLING SLIDE: A Bronze Age | See sizing guide for fit notes. | Canadian Brand!
GOLD ANKLET: Wolf Circus | sold out | Linked to another Canadian brand!