COTTON, CROPPED AND CRISP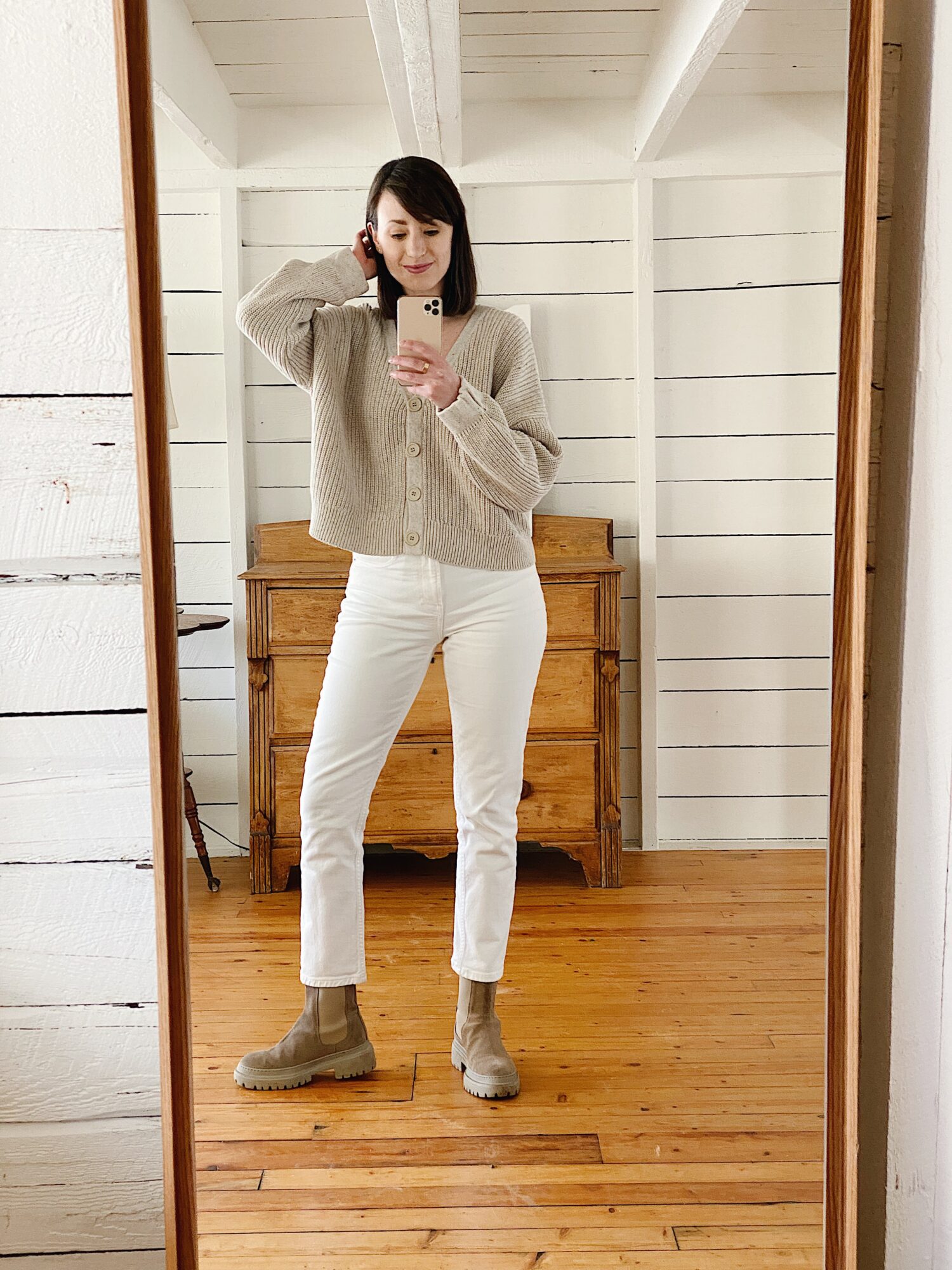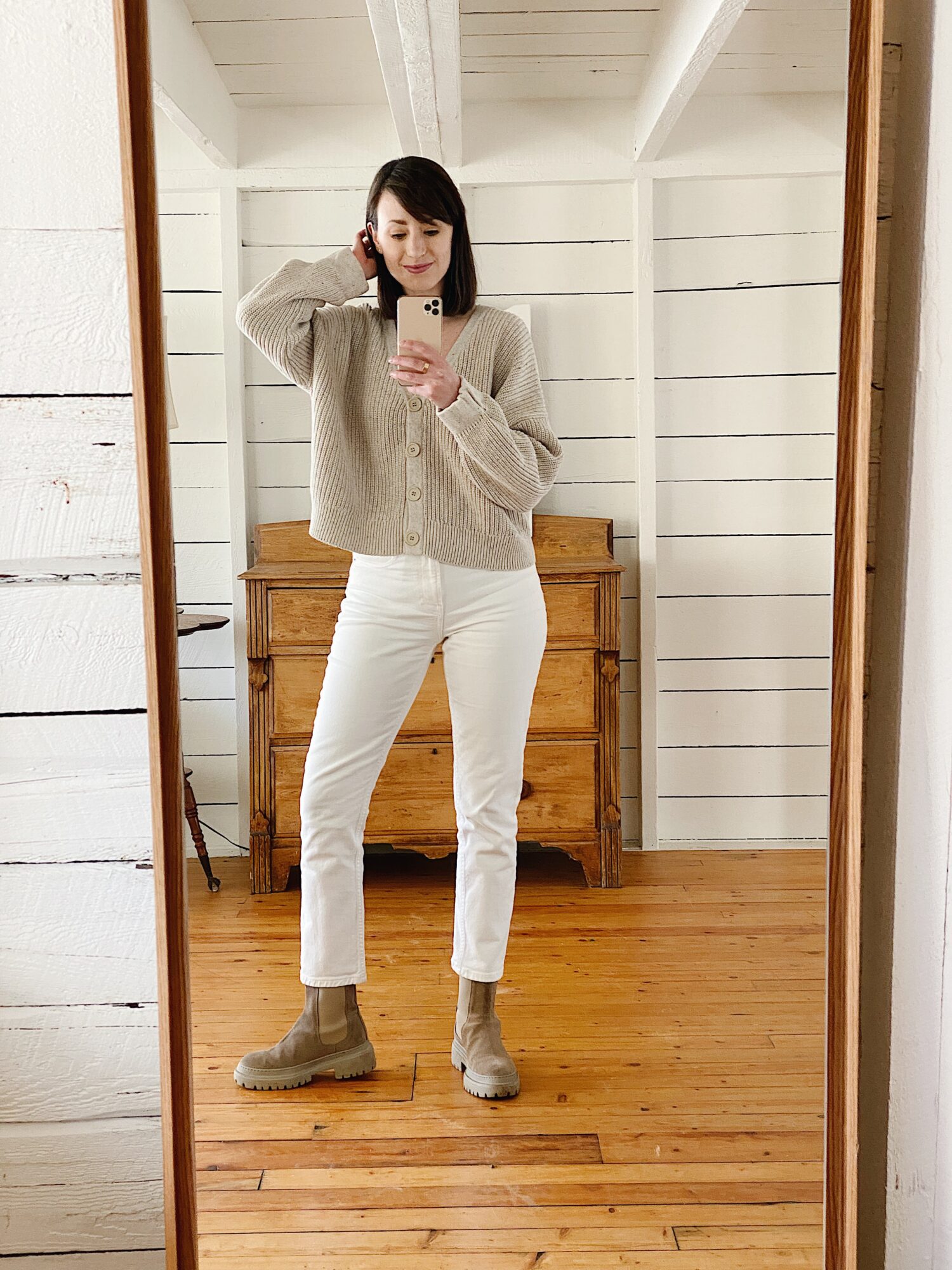 I'd been on the lookout for a cropped cardigan to add to the mix this winter and I love this organic cotton option from my friends at VETTA. It's soft enough to wear over a tank bra and has a beautiful weight and thickness to it. A great option for folks who may prefer not to wear fibres from animals but still want a warm knitwear option. Plus, it's reversible!

I'm loving how this look balances the cropped cardigan with the slightly cropped jeans and the chunkiness of the boots and knit! It's so simple but packs plenty of style punch.
Outfit Details
This post contains affiliate links.