CREAM HOODIE, CAMEL COAT, SILK PANTS & CHUNKY SUEDE BOOTS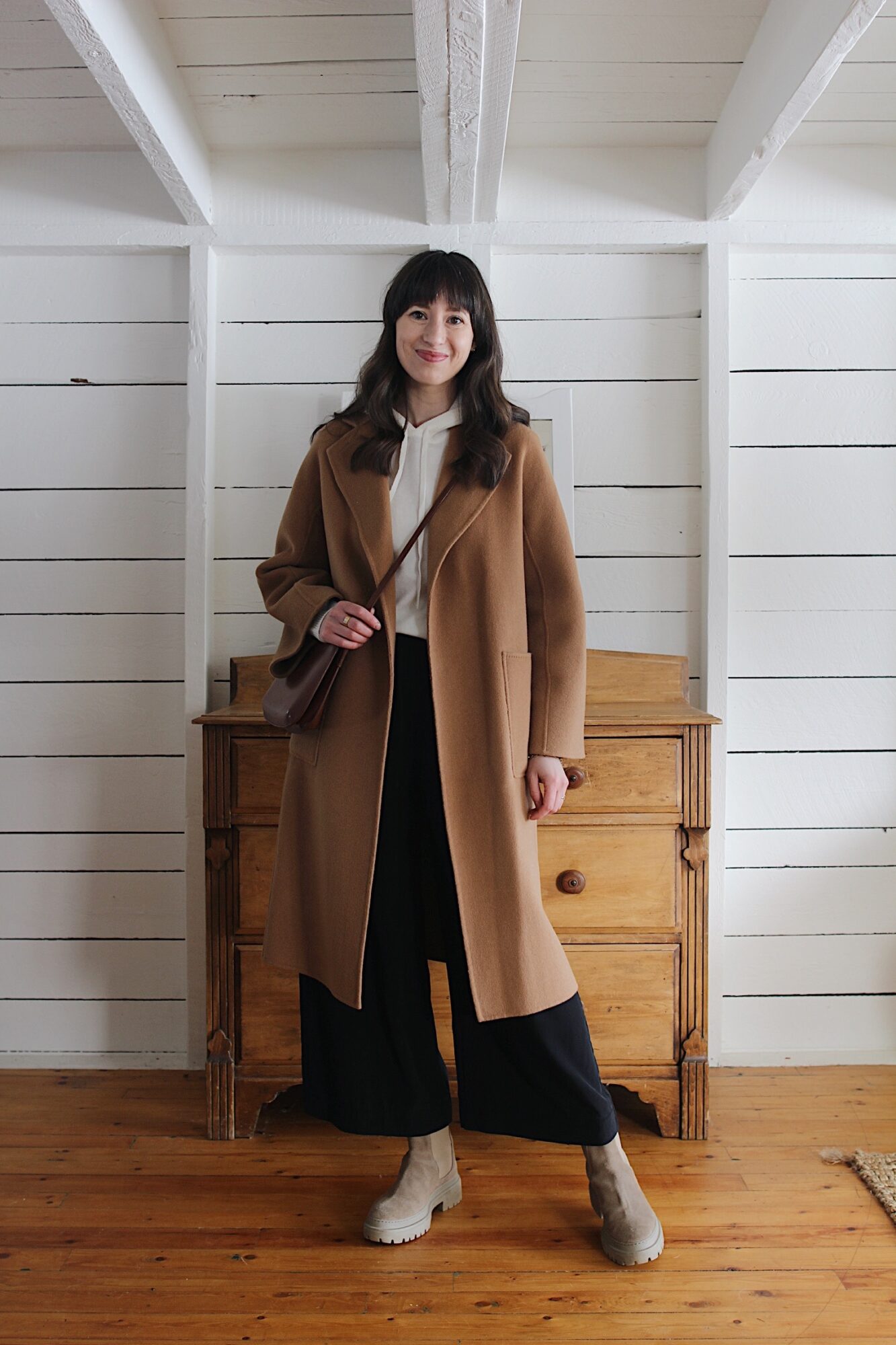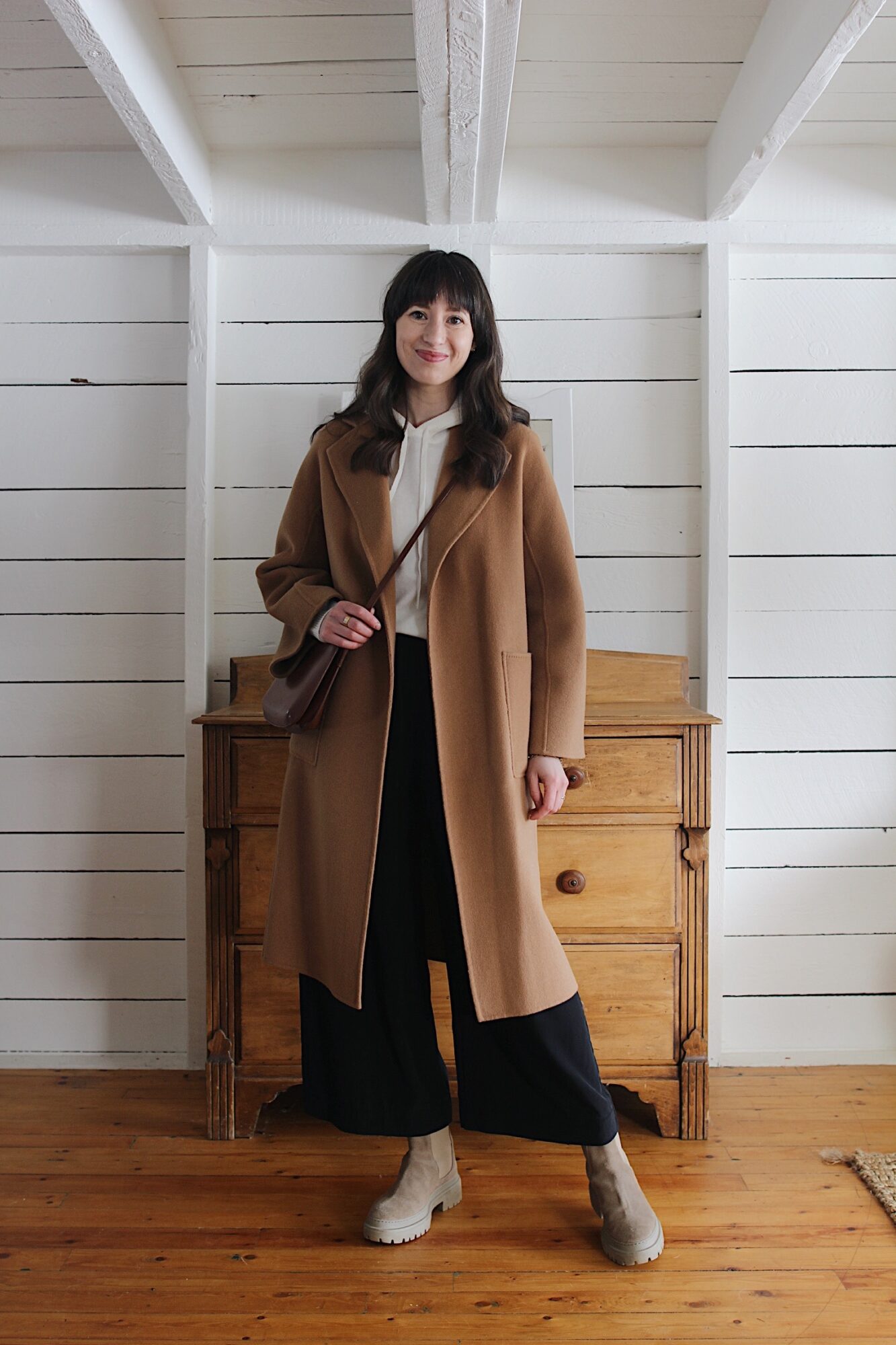 Here's another way to style the hoodie from my last outfit post. I love how minimal and comforting this look is while still feeling totally chic and put-together.

This is my dream outfit for a warm, end-of-winter day when the sun is out, the snow is melting and there is just a gentle chill in the air. Maybe by wearing it I can will spring to get here!

Happy Friday folks!
Outfit Details
This post contains affiliate links.