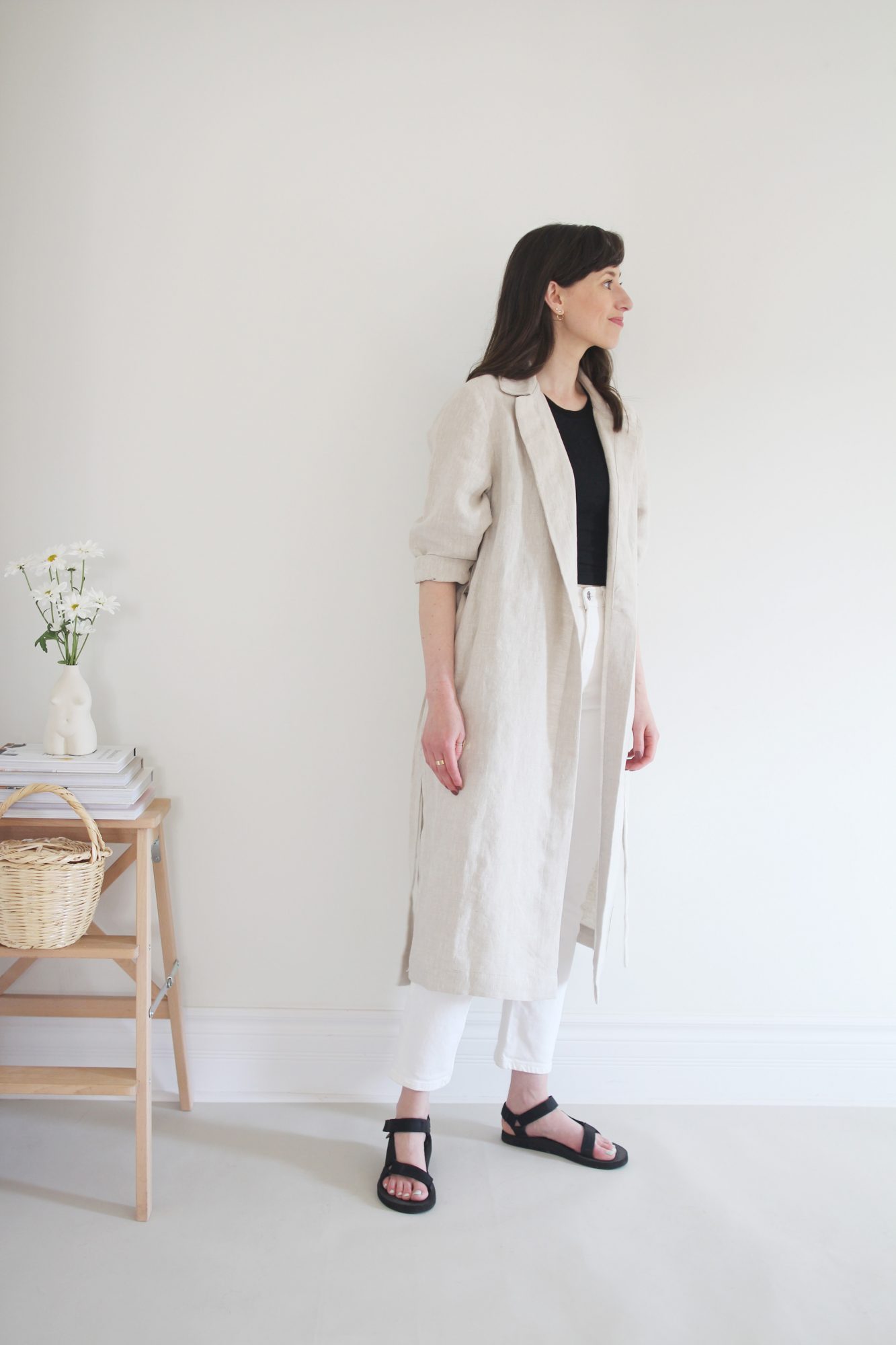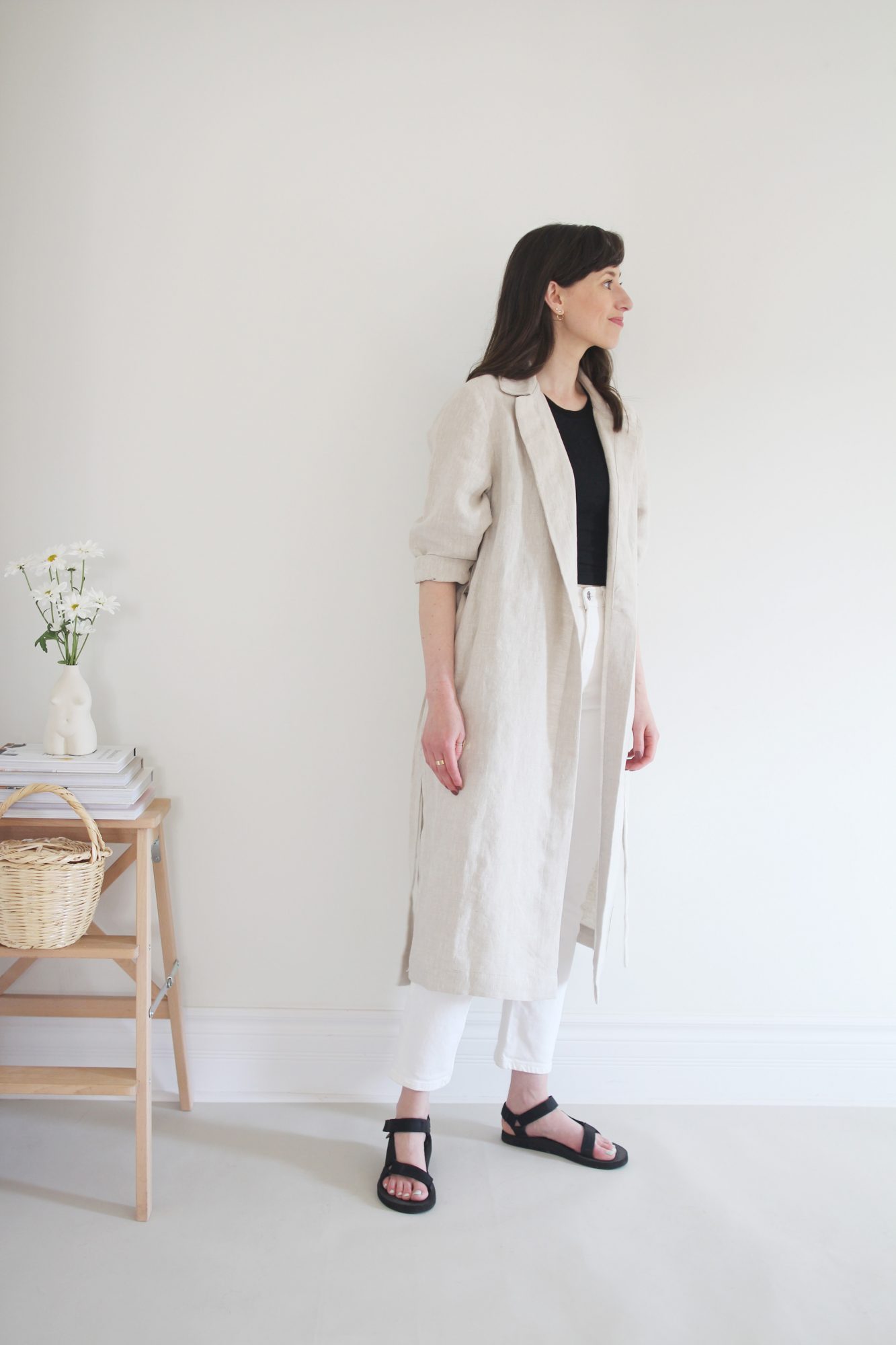 Here's a #FlashBackFriday look from the first time I styled the Fern Trench last year. I love how fun and functional this look is for late spring. The black elements give it strength while the white jeans and natural linen keep it balanced and airy. Here's to repeating outfits and Fridays!

Ps. It's the last day to use STYLEBEE15 for 15% Off from Only Child (maker of the infinitely versatile Fern Trench).
Outfit Details
This post contains affiliate links.