LAYERING GREENS WITH WHITE JEANS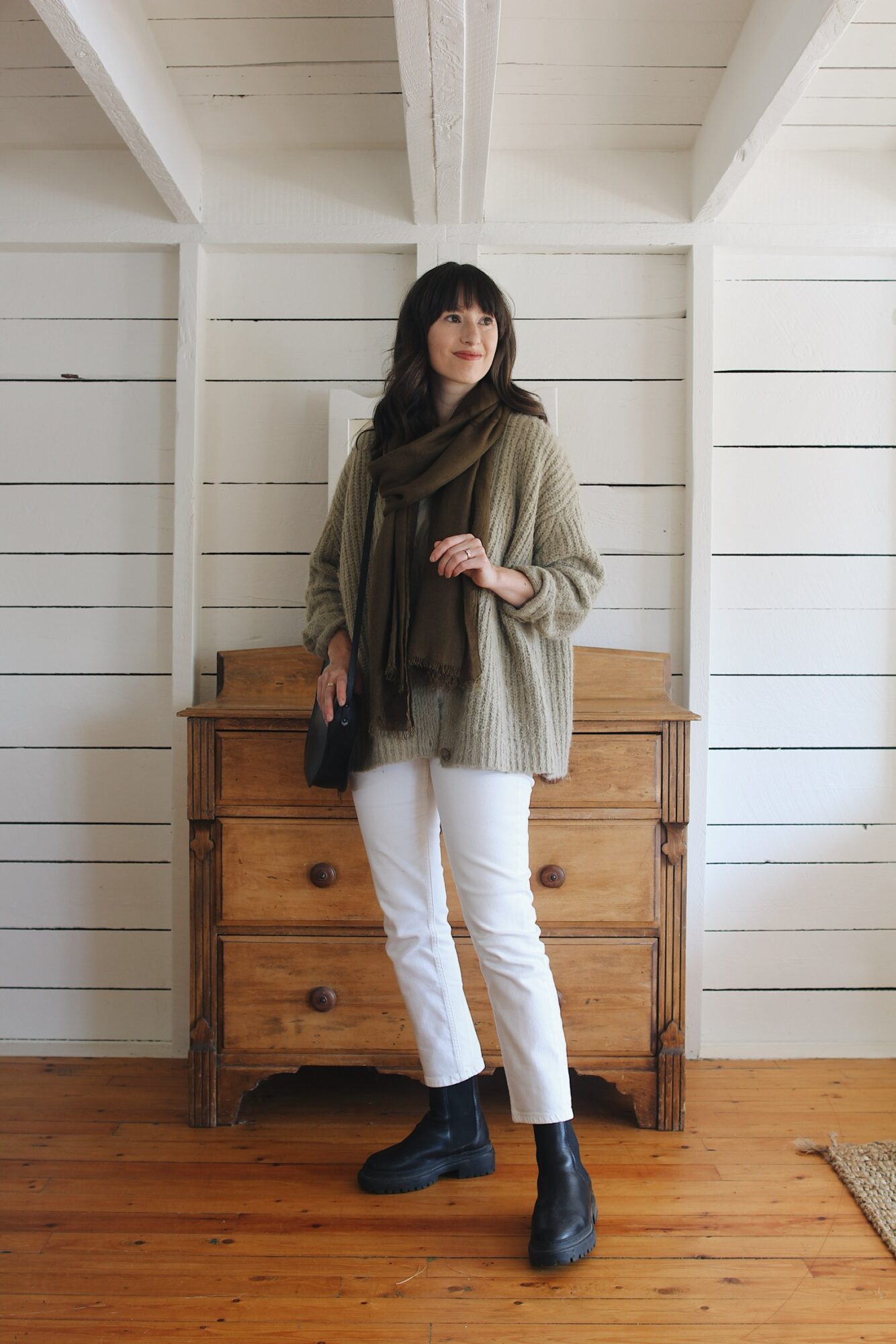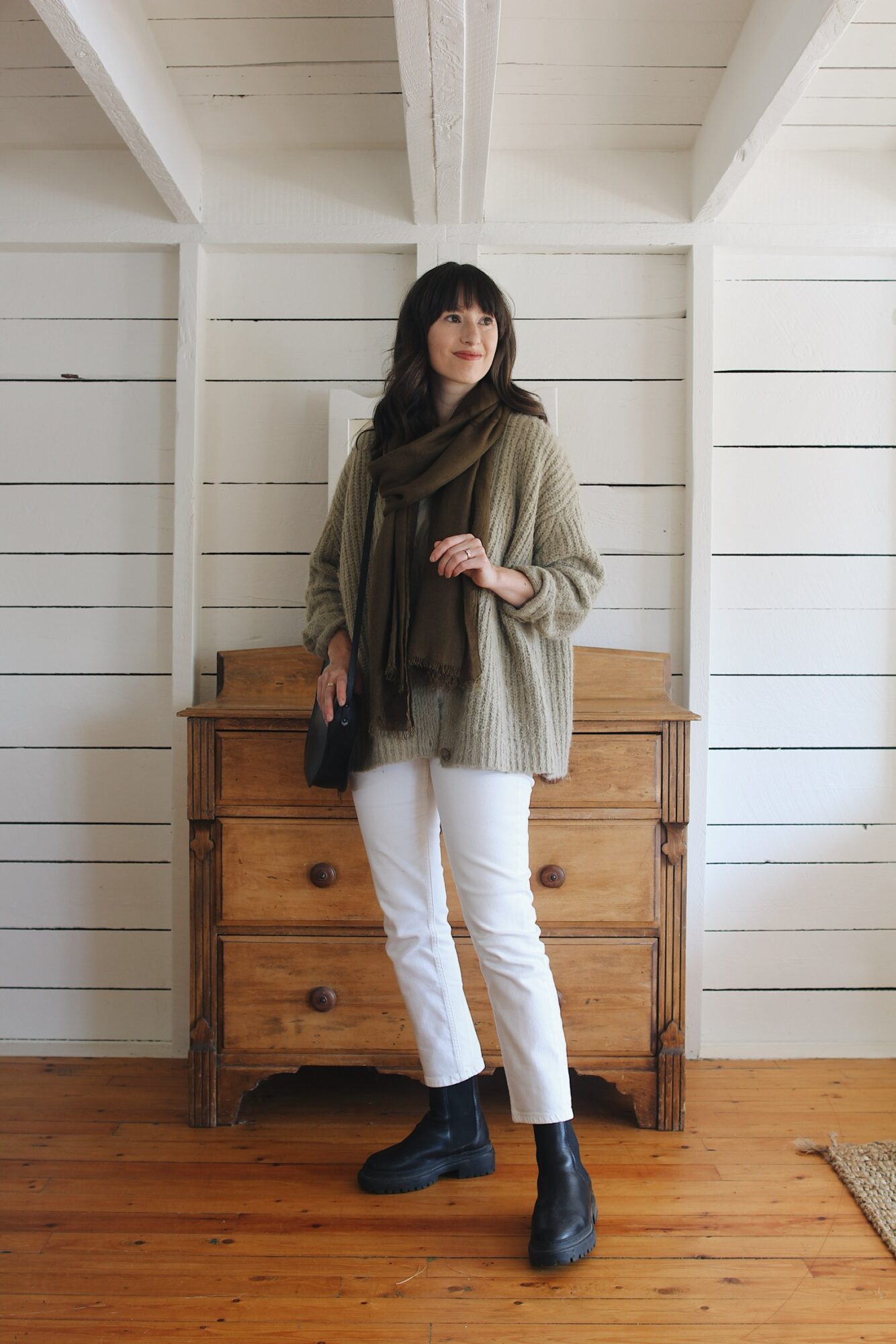 Happy Friday! Today I'm combining one of my most worn items with one of my least worn items from the last few seasons.

Most worn? This soft green cocoon cardigan. It's lightweight but has an incredibly cozy feel and being an alpaca blend it's heartier than some of my more luxurious knits but still has a lovely hand feel to it.

Least worn? Believe it or not, I haven't pulled these white jeans on for real since last winter. I love the shape and fit but I think the stark white was just feeling a bit too crisp for me for a while.

What's an item you haven't worn in a couple seasons that might be due for a wear?
Outfit Details
This post contains affiliate links.