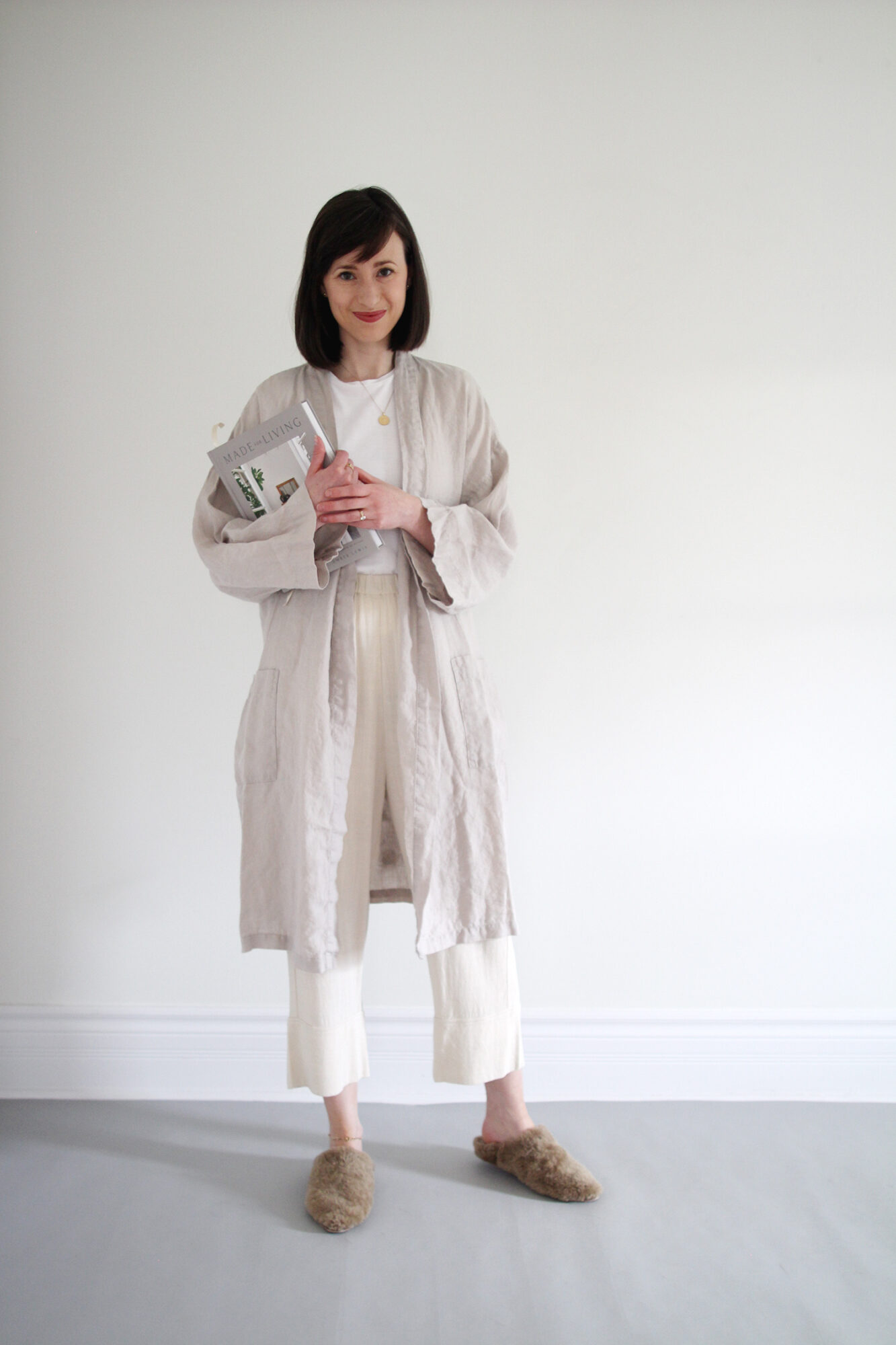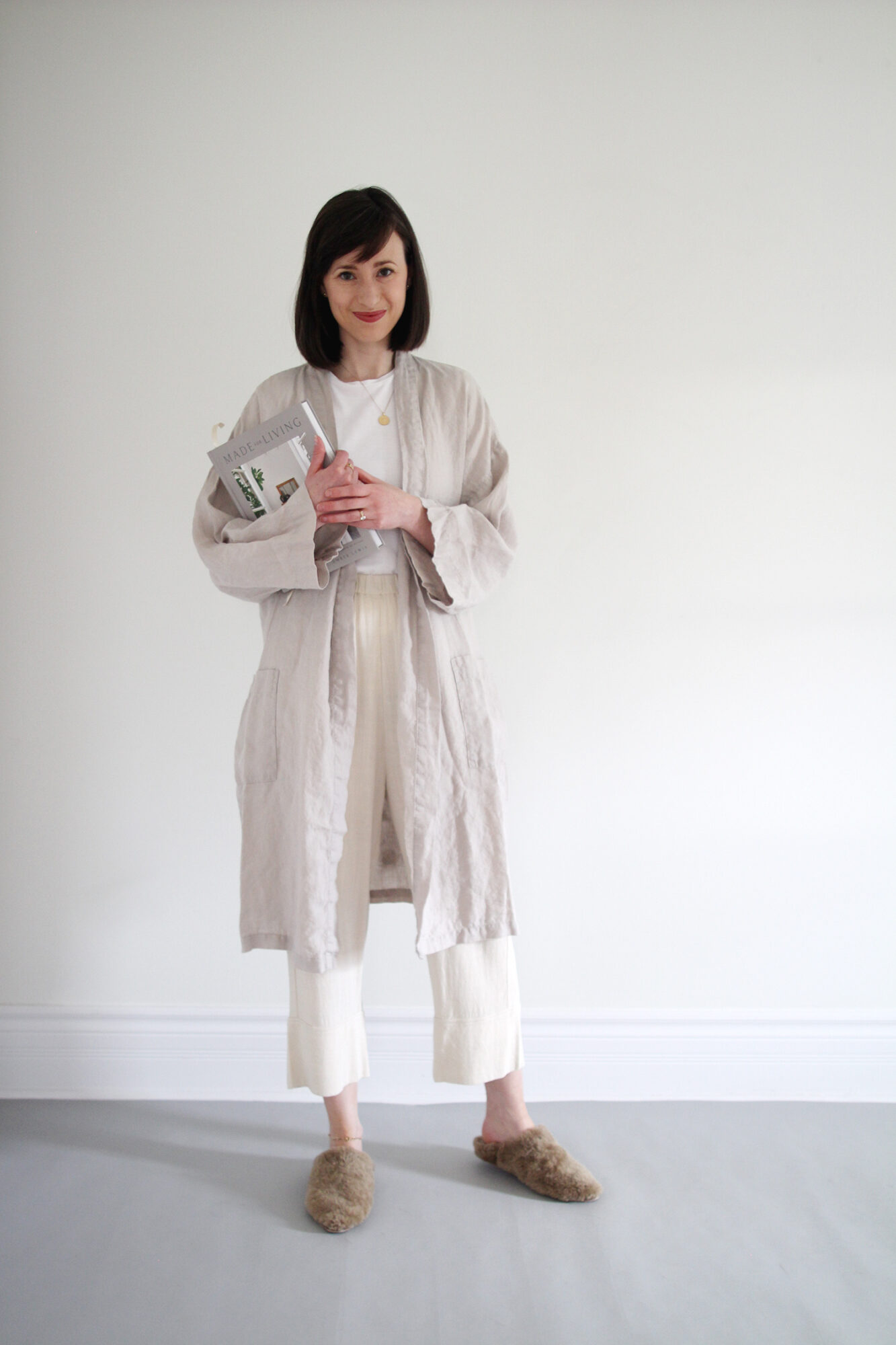 It's been raining non-stop allll week so I'm giving in and getting comfy for yet another grey day indoors. It's always easier to embrace gloomy weather with a good book and a hot cuppa. Here at the lake there is something romantic about the whole affair.

Fun fact – Everything in this outfit is by a Canadian brand!
Outfit Details
This post contains affiliate links.