LIGHT JEANS AND SOFT GREENS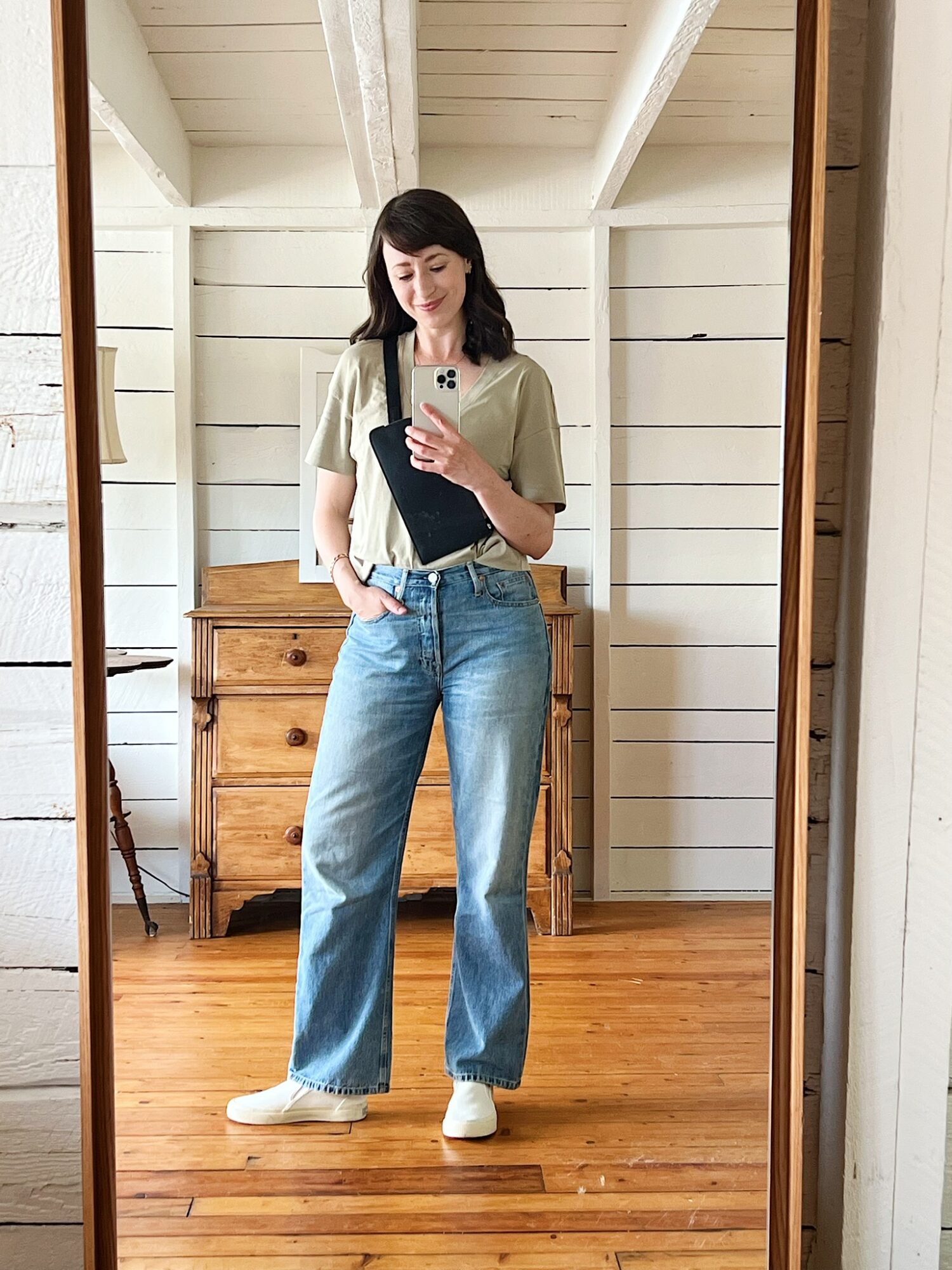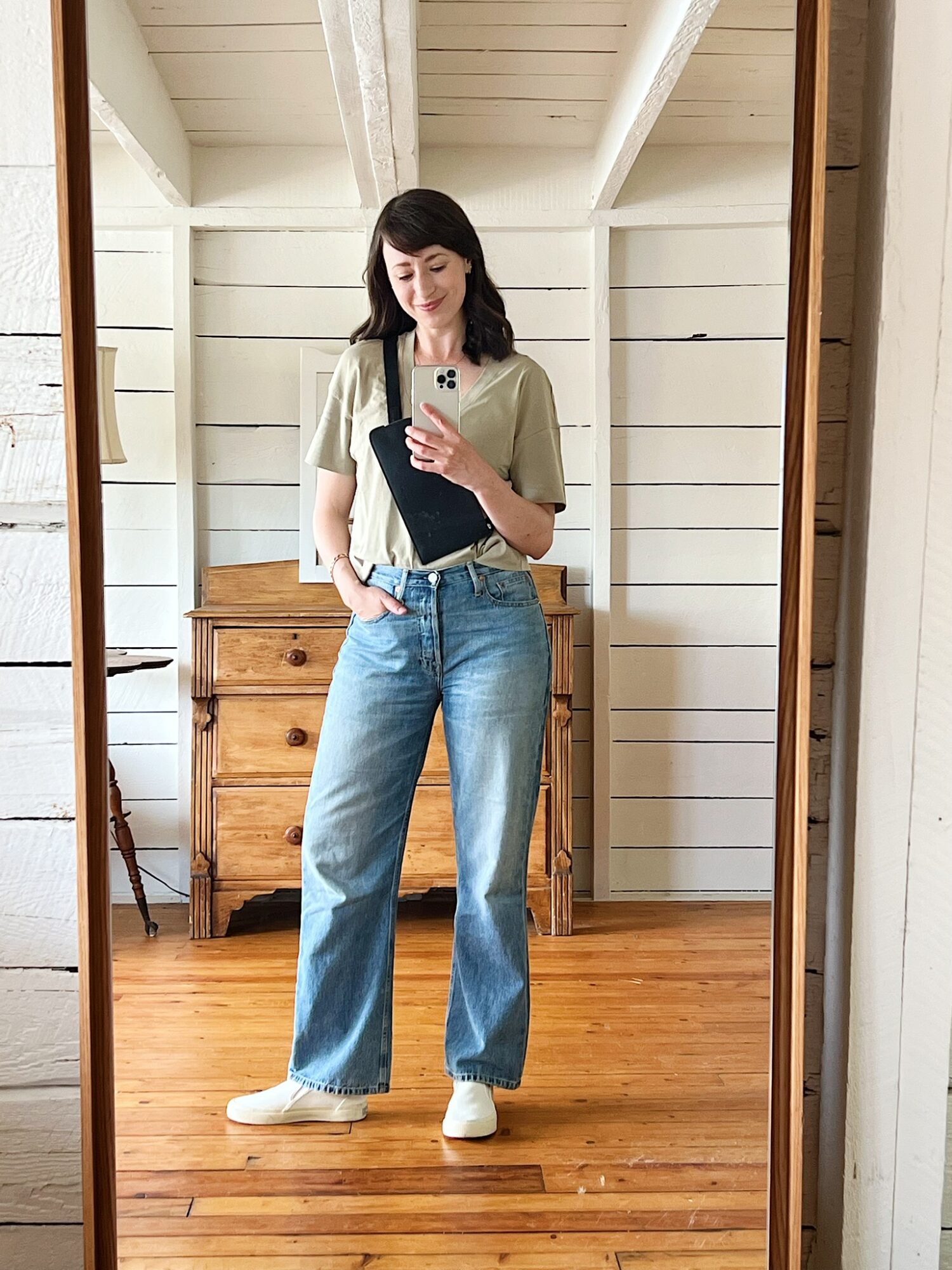 Here's a slouchy number that I wore recently while at the lake. I really love a soft, muted green with a summery, vintage wash denim. These jeans are a Tencel blend so they're perfect for summer and they're very soft, which helps a wide leg jean feel less hefty.

This t-shirt is new in my closet (my obsession with soft green continues!) and I love the sleeves on it. They're a continuous piece of fabric folded over so there is new seam as the end. Those are the details to watch for if you're seeking an elevated basic.
Outfit Details
This post contains affiliate links.