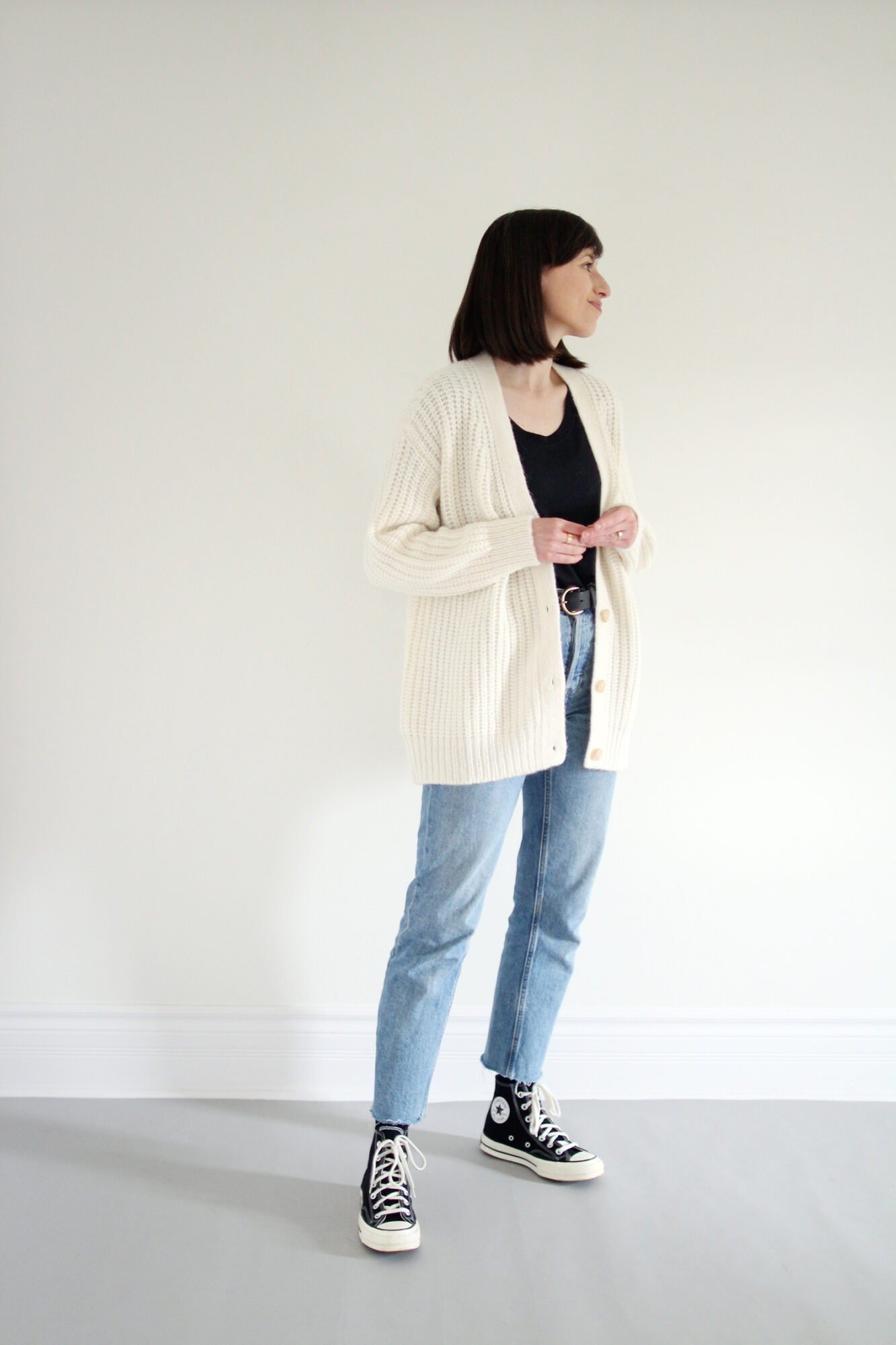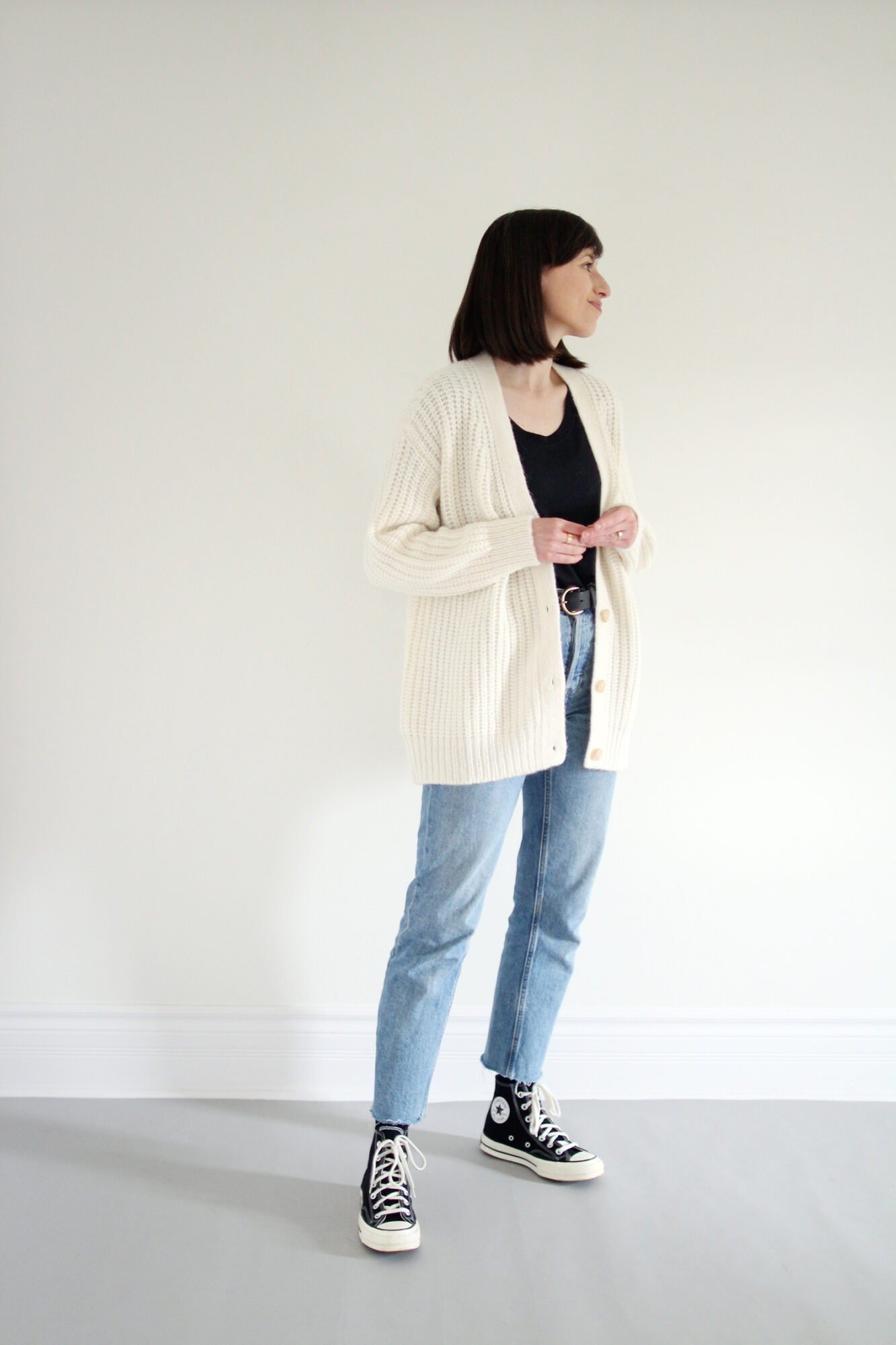 During the last couple of weeks I've been living in the following uniform:

T-SHIRT + JEANS + COZY CARDIGAN + SNEAKERS

It's been perfect for the range of temps that arrive throughout the day and the seemingly endless unpacking that's been happening. Then a simple swap of the jeans for joggers is perfect for fireside evenings.

Tune in tomorrow as I kick off weekly style themes for the month of June!
Outfit Details
This post contains affiliate links.