PLAID DRESS, GLOVE BOOTS AND A DARK RED LIP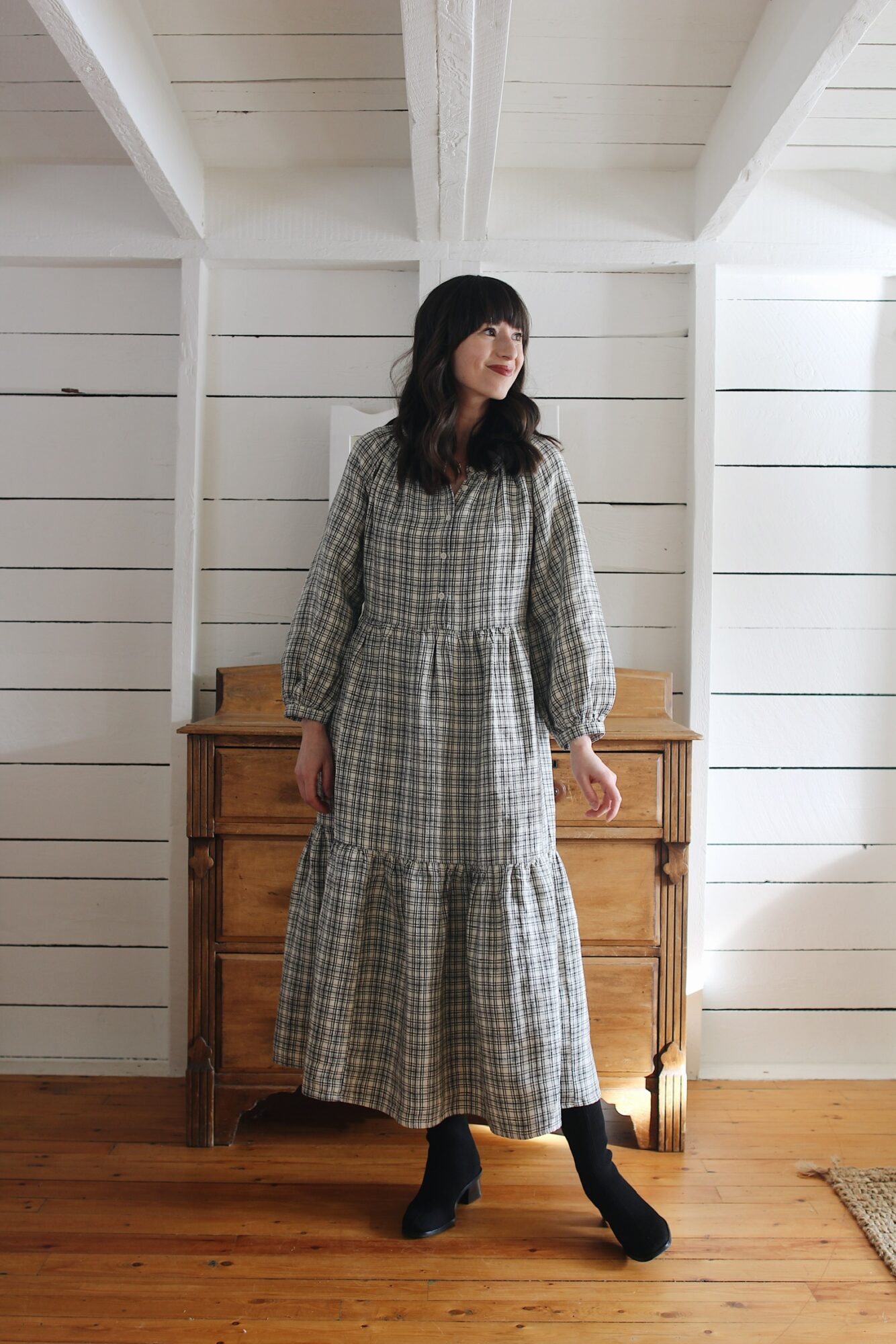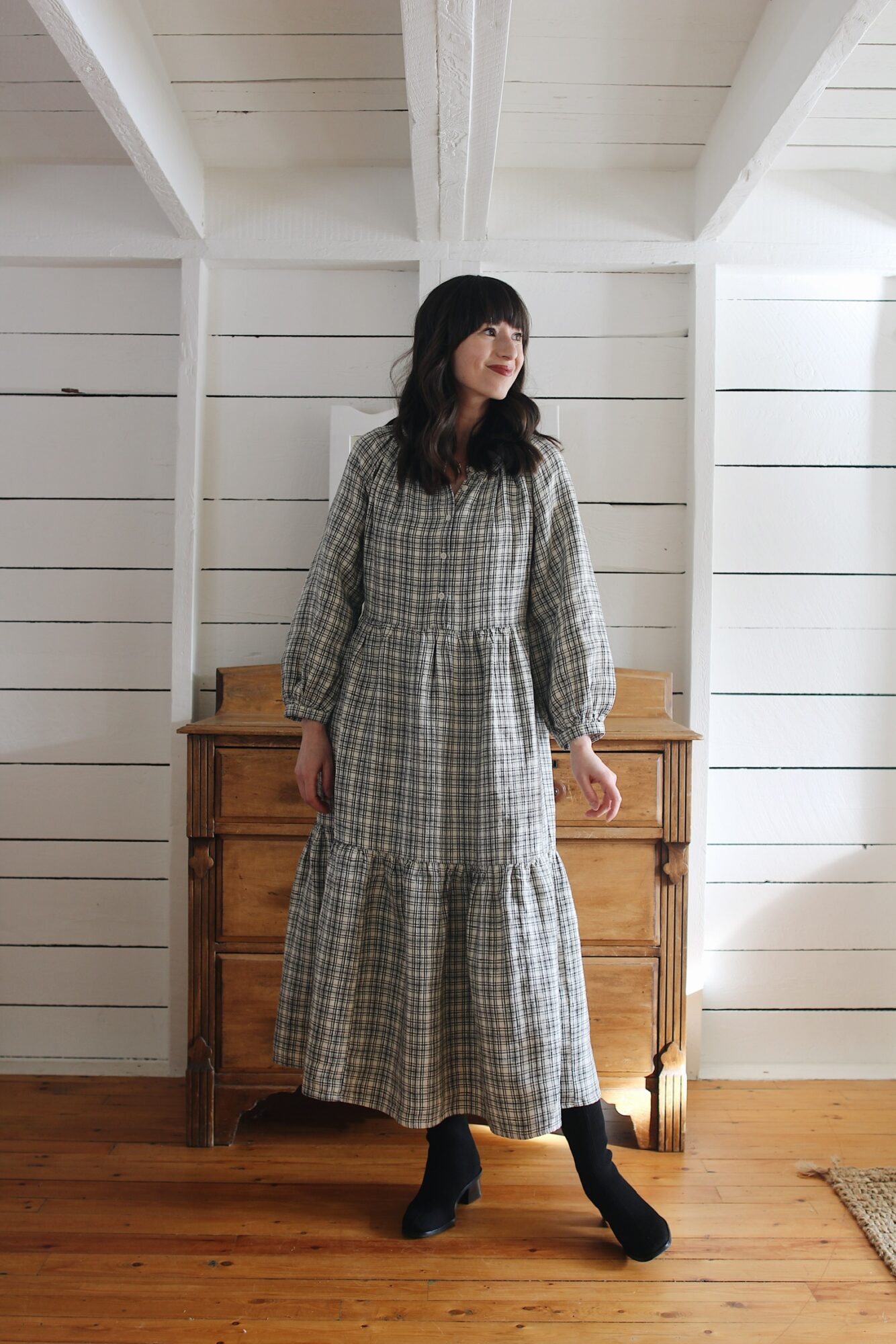 Can we get a little cheers to a great dress?

This beautiful plaid number is from the lovely Gillian Stevens (breakout Canadian designer of the year IMHO) is precisely perfect for what the holidays have in store. It's fabulously festive, very comfortable and absolutely must be twirled in.

I love the plaid linen, tiered design, gently scooped neckline, generous sleeves and charming button front. It's going to be perfect for all that the holidays have in store!

Stay tuned for the next blog post in which I'll be sharing tips for styling a dresses in the winter!
Outfit Details
This post contains affiliate links.