STYLE THEME – SHORTS – LOOK 6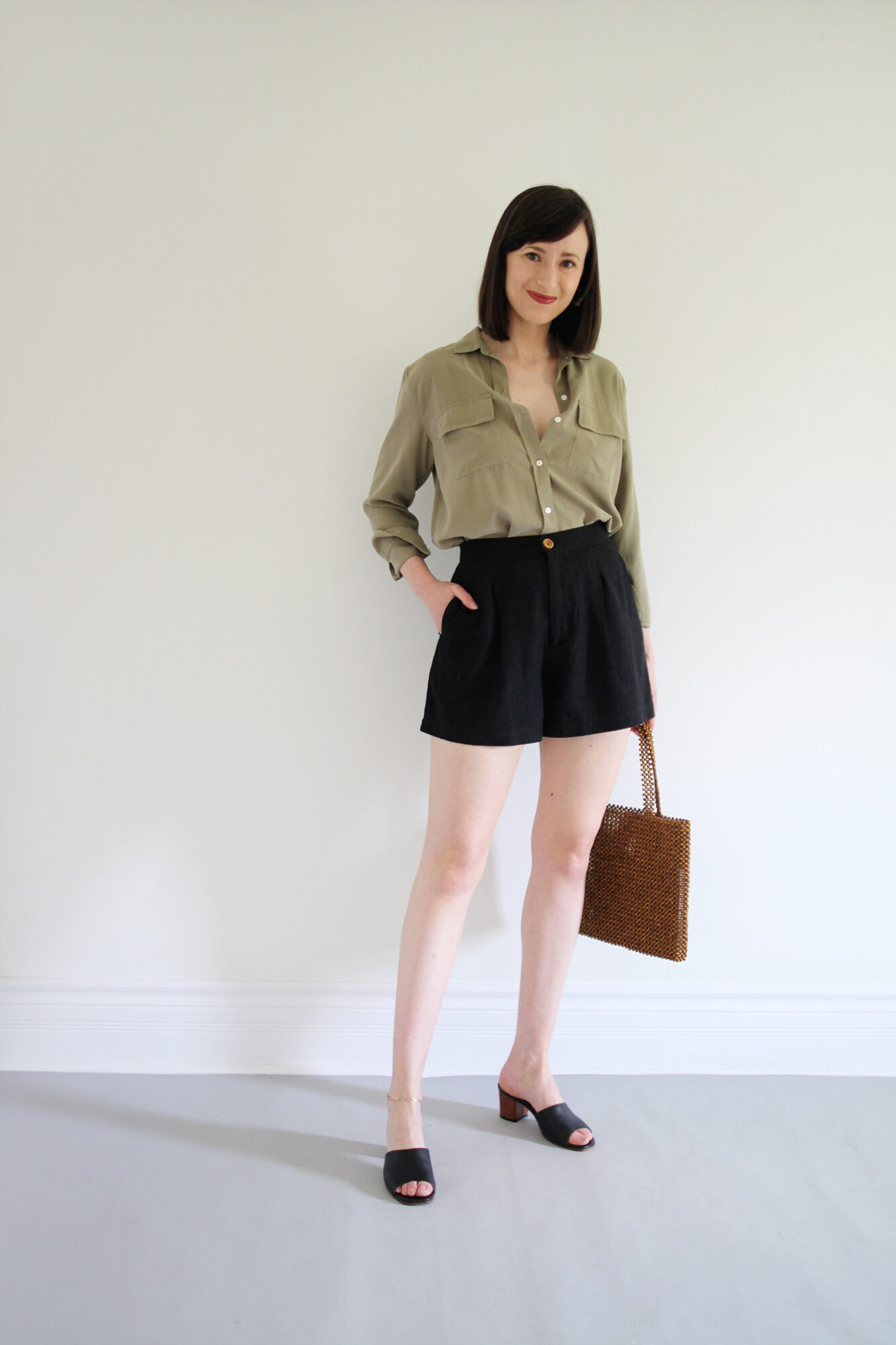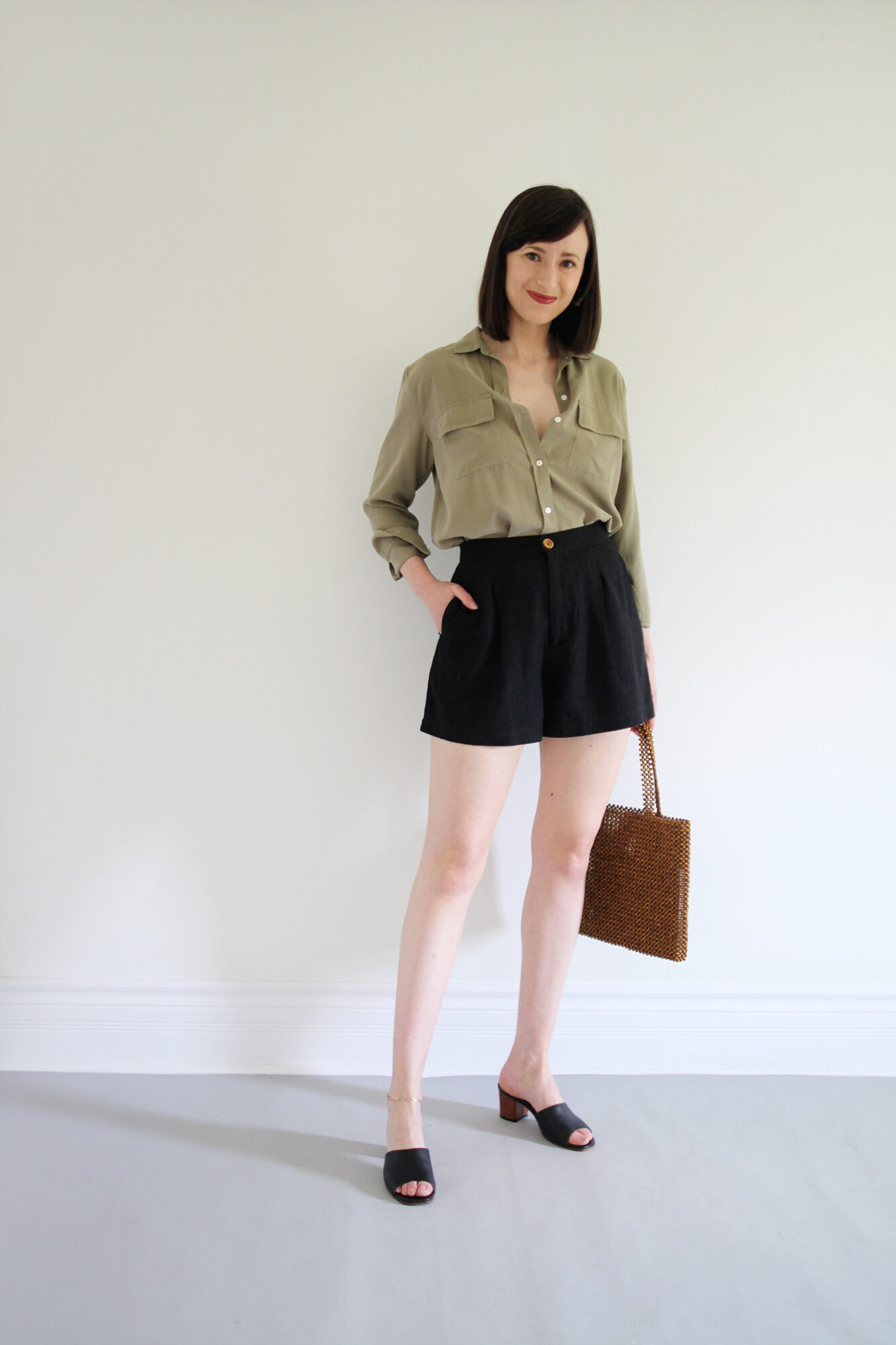 Shorts, meet, button up shirt, I think you'll get along splendidly!

Shorts are typically relegated to the "off-hours" portion of my closet so I wanted to try something a little more polished. A silk button up, fully tucked, a pair of block-heeled mules and a beaded tote sure did the trick nicely. Can you spot the recurring brown details? (Hint: Earrings, button, bag, heels).
Outfit Details
This post contains affiliate links.