THE BOOKEND TRICK – BEIGE & DENIM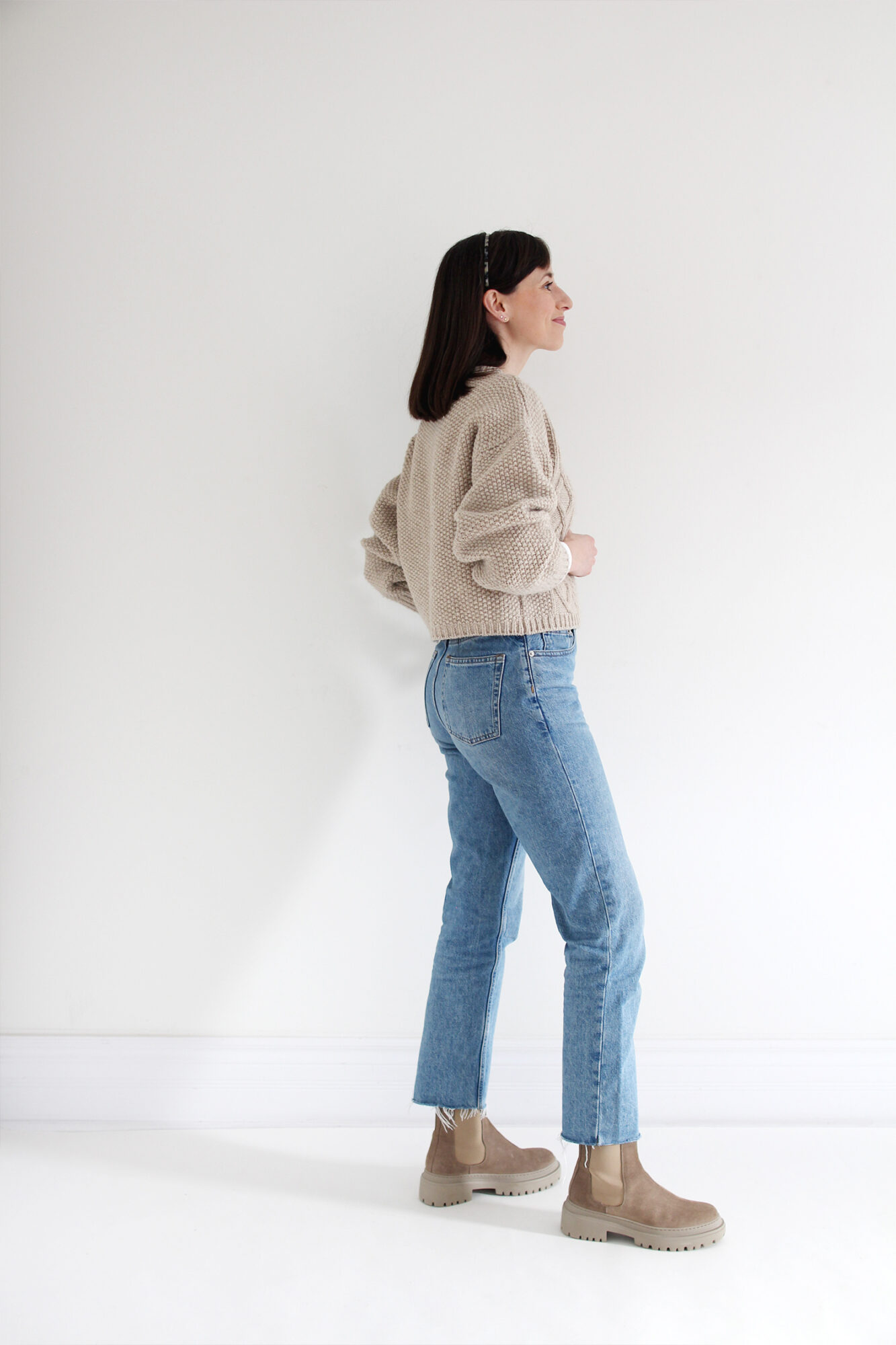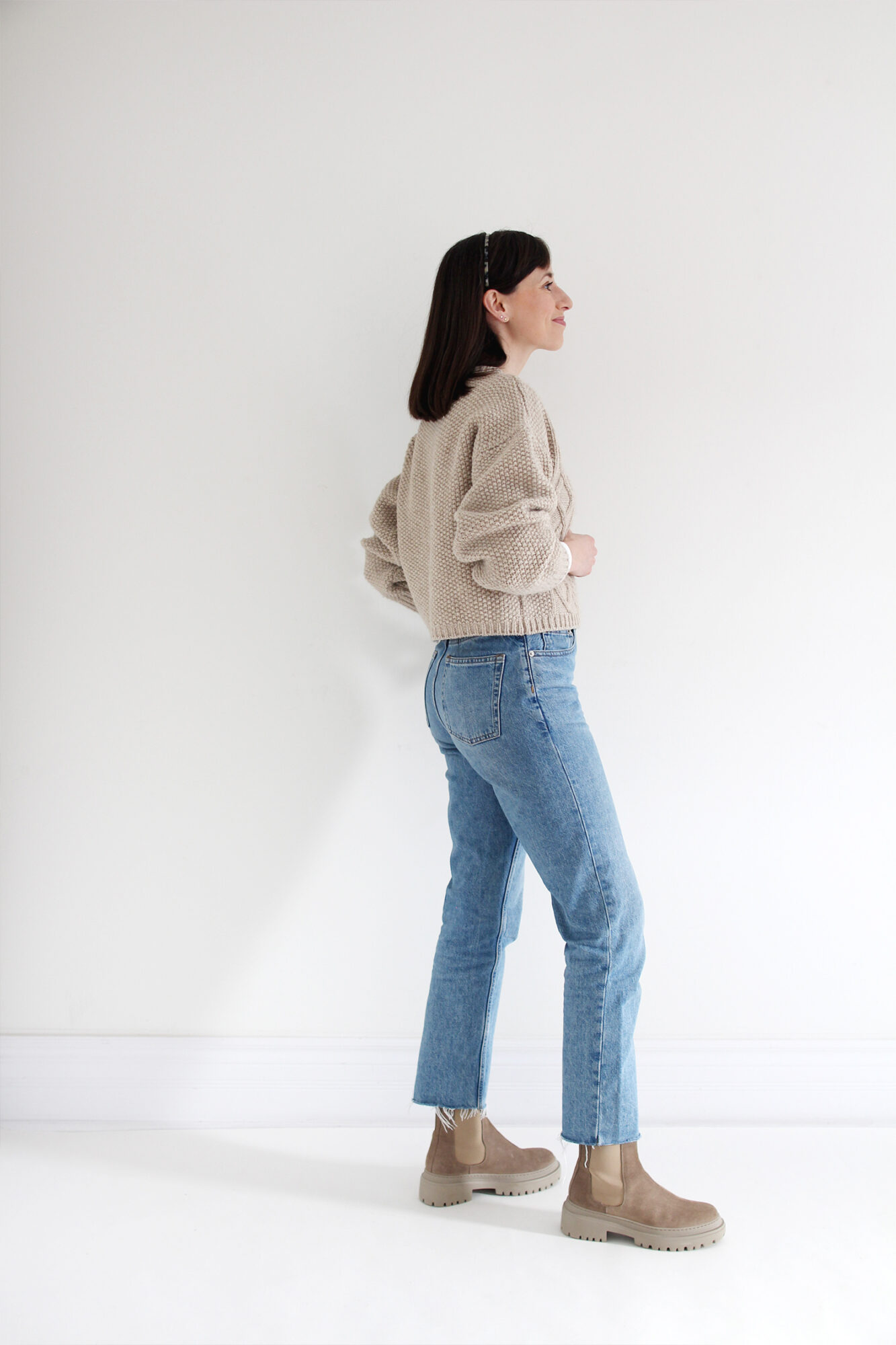 Want a minimal look to have impact? Choose two items in the same colour, that won't be directly next to each other. In this case, my beige sweater and suede boots act as "bookends" around my jeans. This trick is an easy way to make any look feel cohesive.
Outfit Details
This post contains affiliate links.