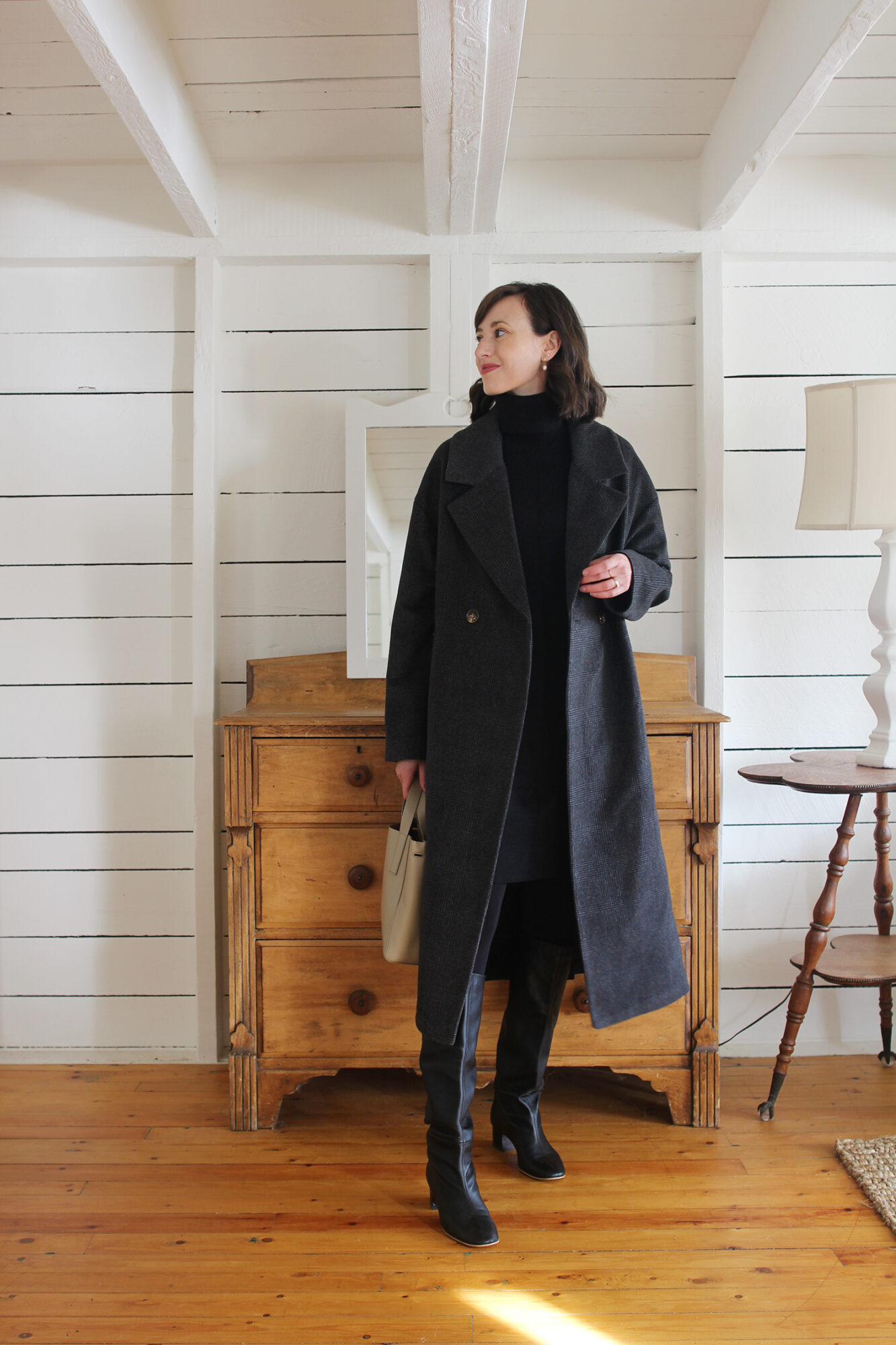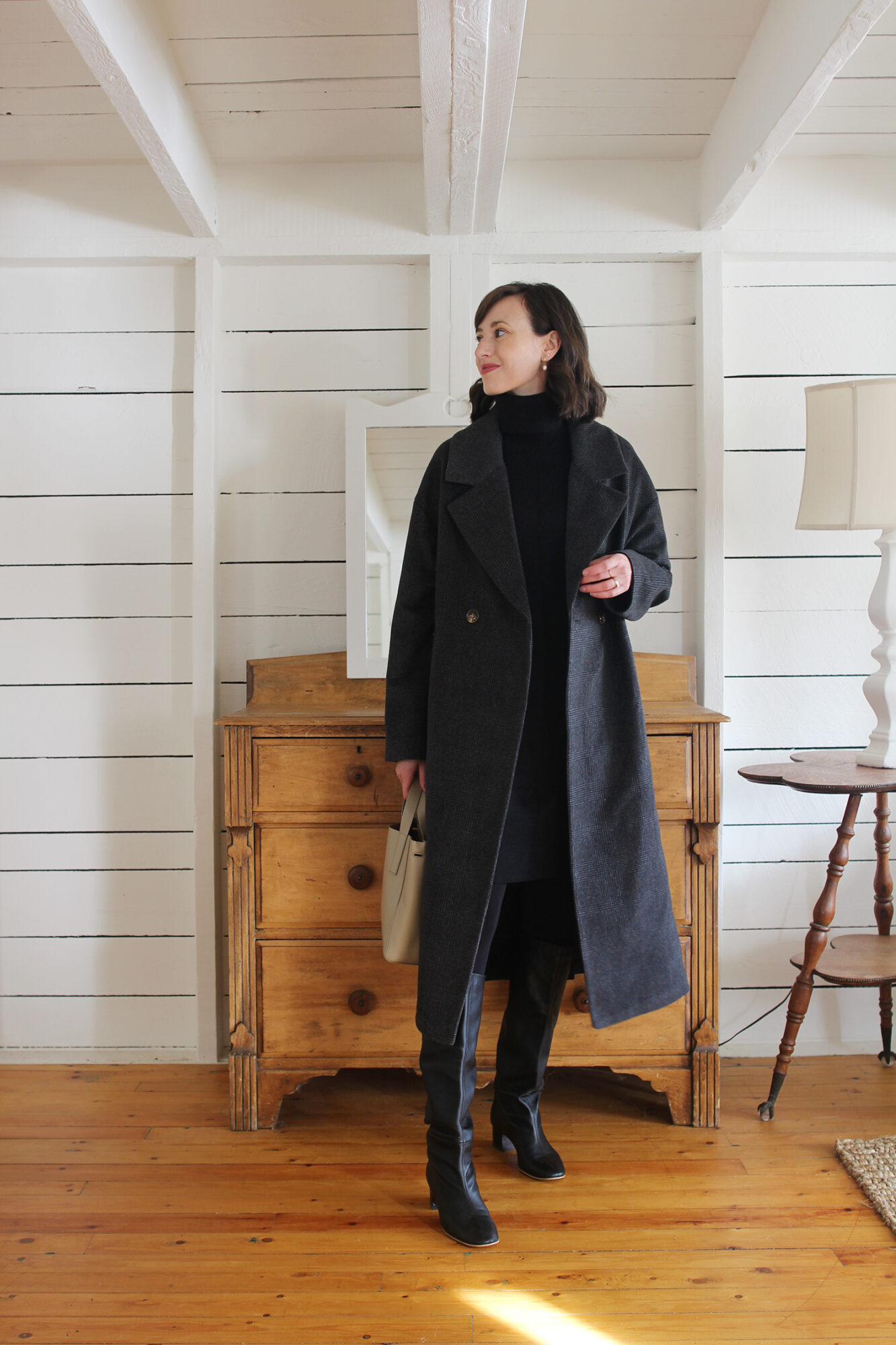 Here in Ontario there's no going to or from a holiday event without a coat, and in this case, it's the star of the show!

I love an oversized wool coat for easy layering onto blazers, thick knitwear, sweater dresses and all the demands for warmth that my cold weather closet makes.

Aside from being warm, this look is has a refined feel thanks to the minimal palette and all the classic elements involved. Whenever I want to create instant elegance I reach for a black base and let different textures create dimension and interest.
Outfit Details
This post contains affiliate links.