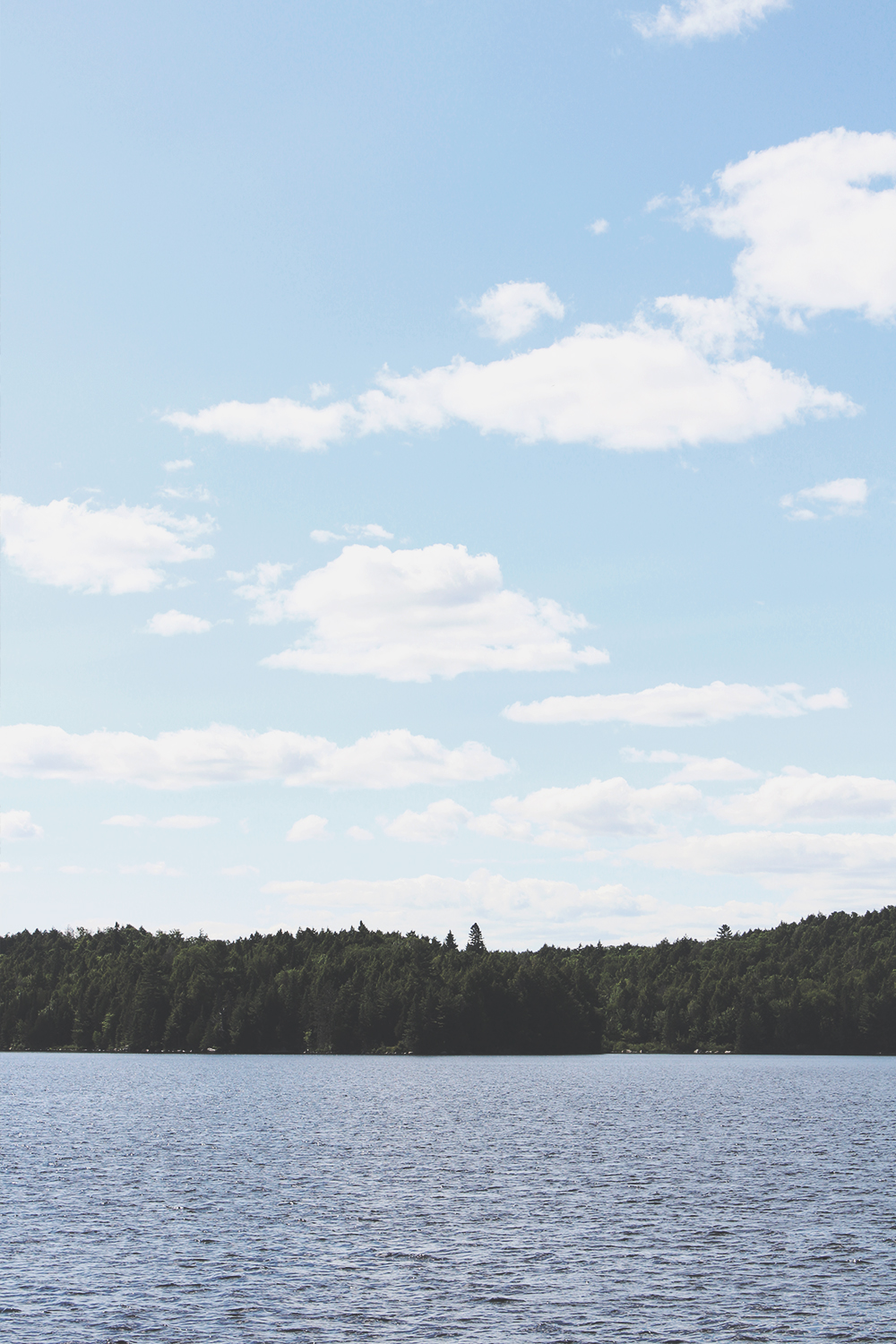 Here we are! Part 3 of 3 in this little Camping In Algonquin series. We've enjoyed several different camping trips in the park but my favourite is when we stay on one site for a couple nights and really make ourselves at home. Once we've landed, we pick the perfect spot for our tent and get everything set up (*see full gear list below). Then it's time to take stock of our firewood supply, check out the entire site (we prefer island sites for sure), cook up a snack, go for a dip and do all the other awesome activities that camping allows for. Here are some of our favourites!
---
TO DO
We always start by exploring the site. It's amazing how different the lake can look from different sides of an island. It's also good to know where the outhouse is and where the best sunning spots might be. All sites come prepared with a beautifully situated fire pit and benches.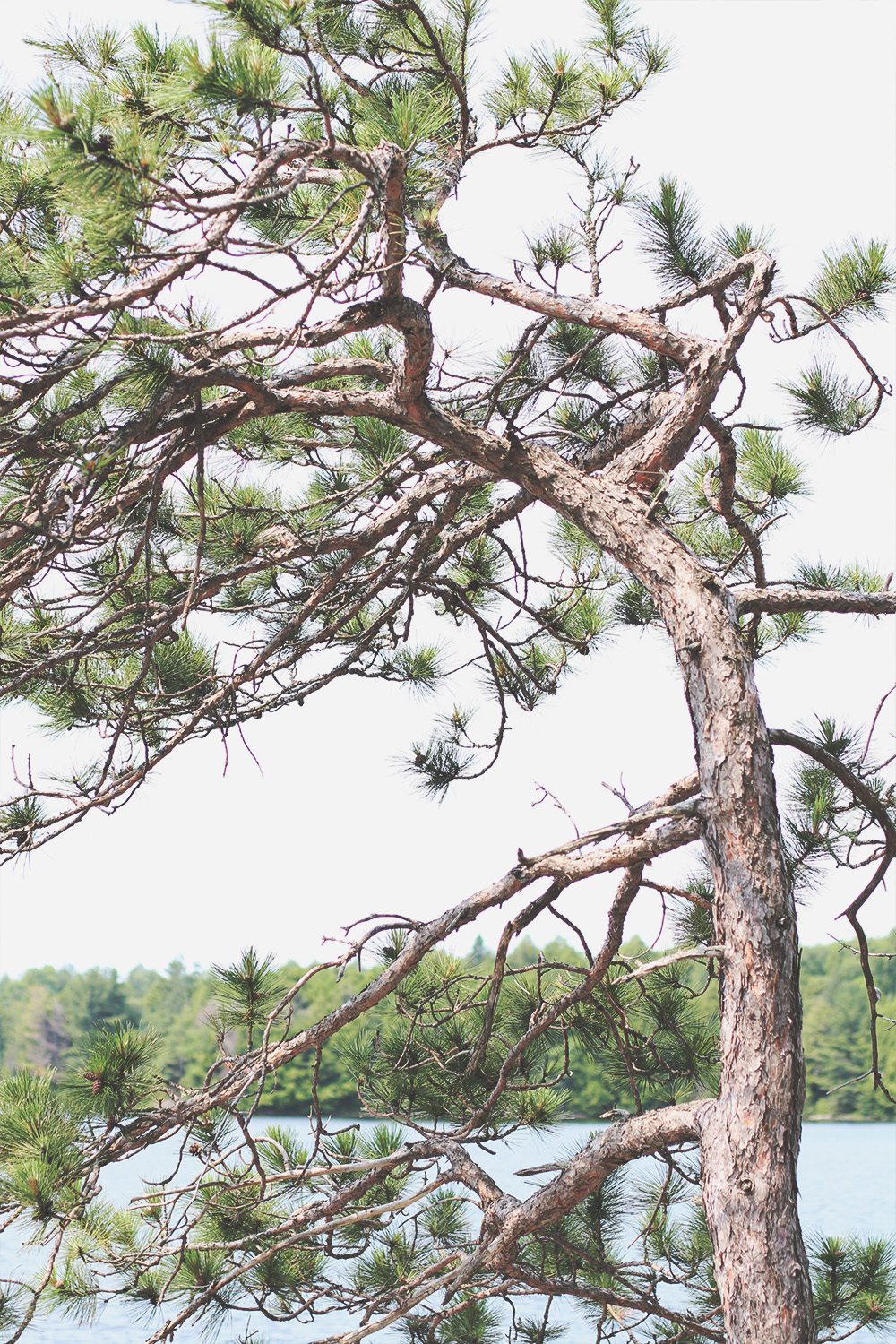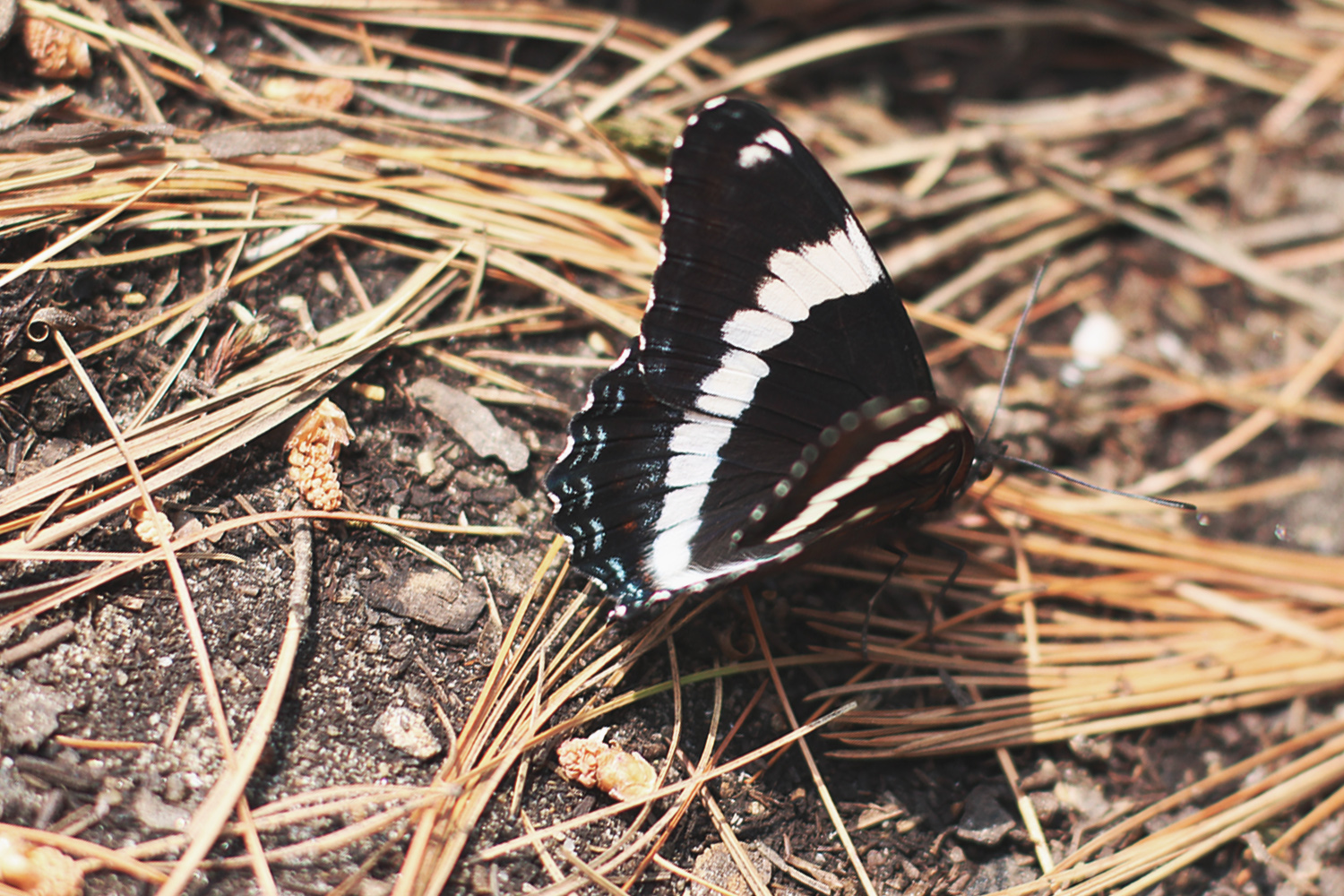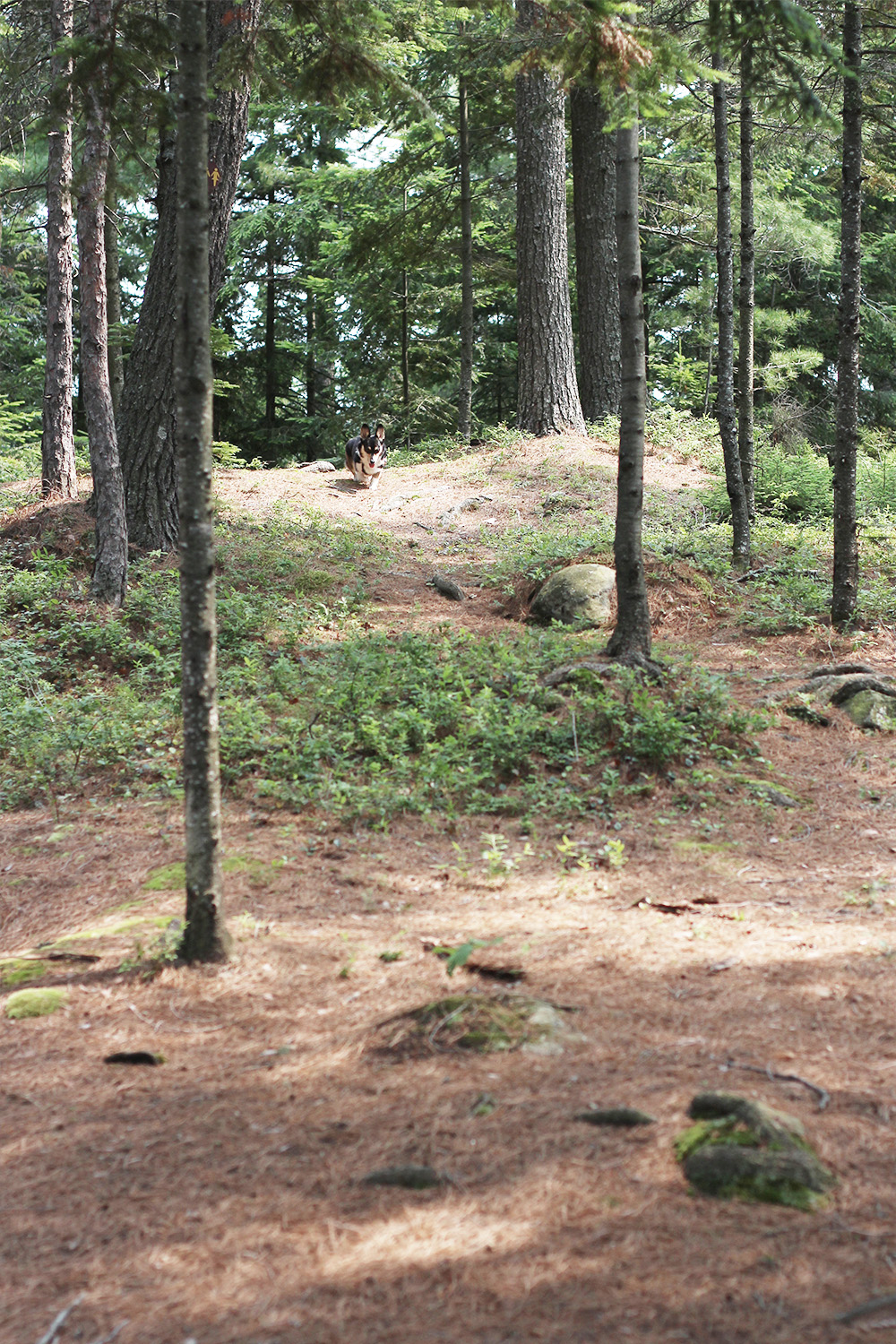 Befriend any tiny bear/rabbit/wolf hybrid creatures you may encounter.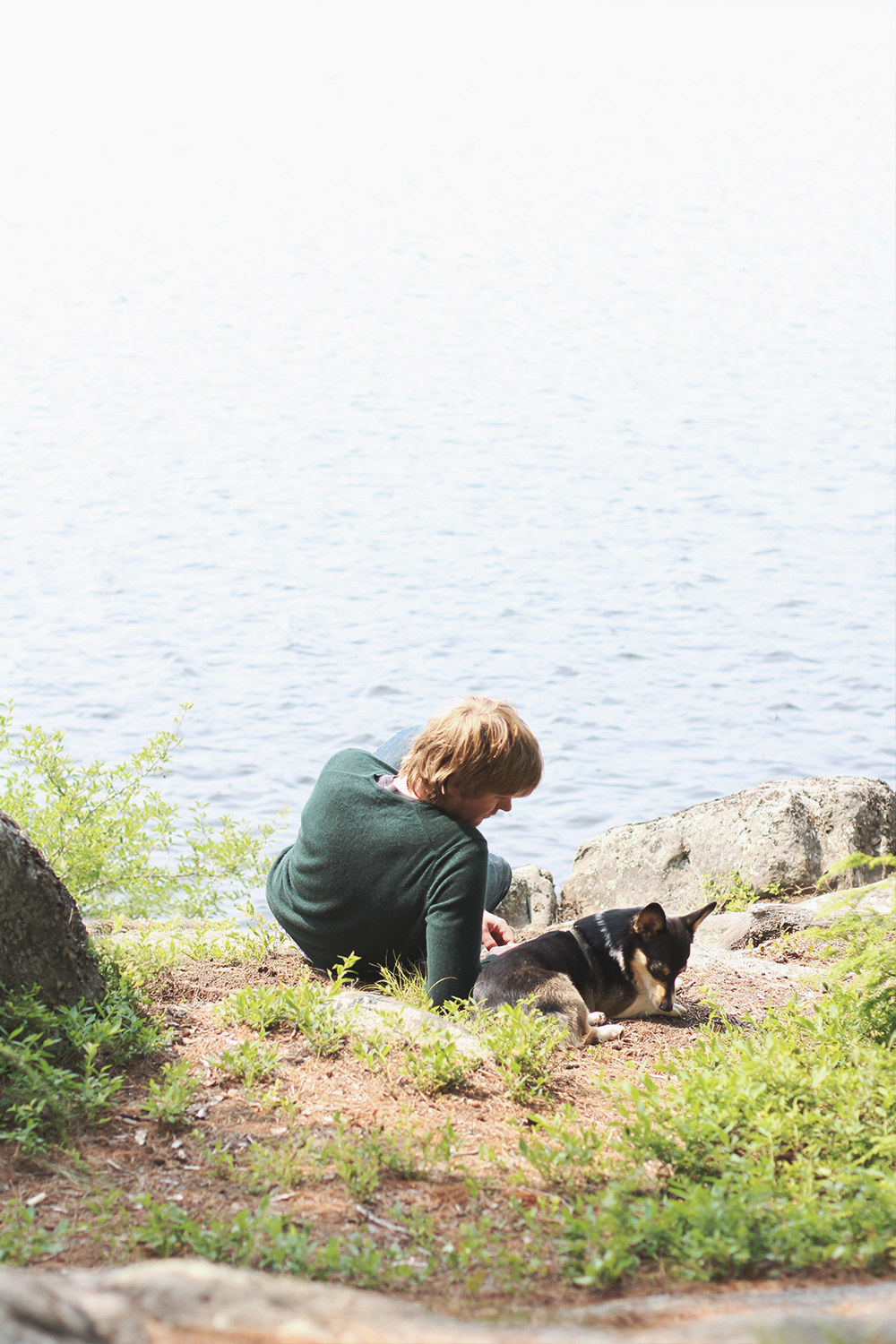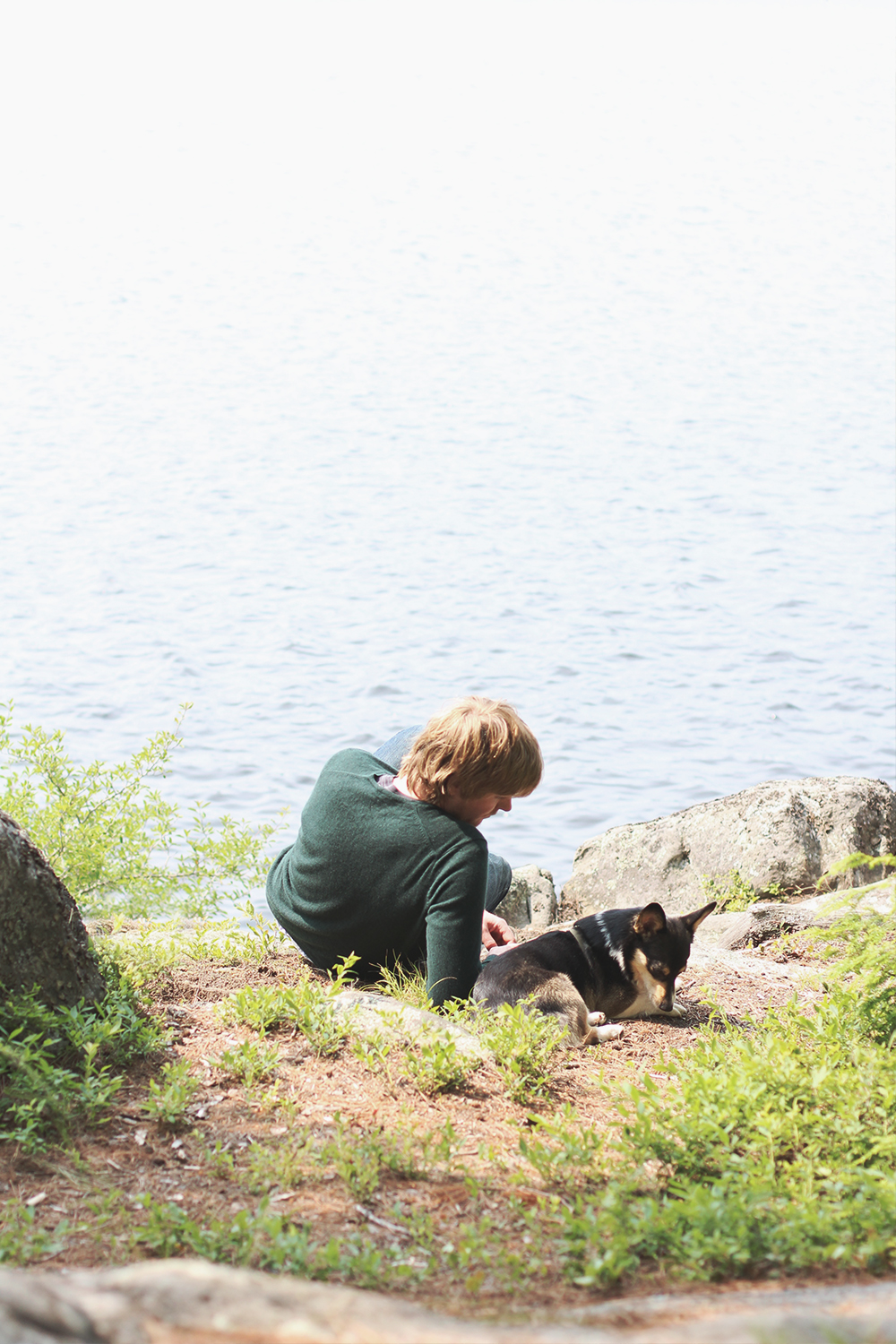 If possible, take an overly serious 90's style portrait with said furry creature.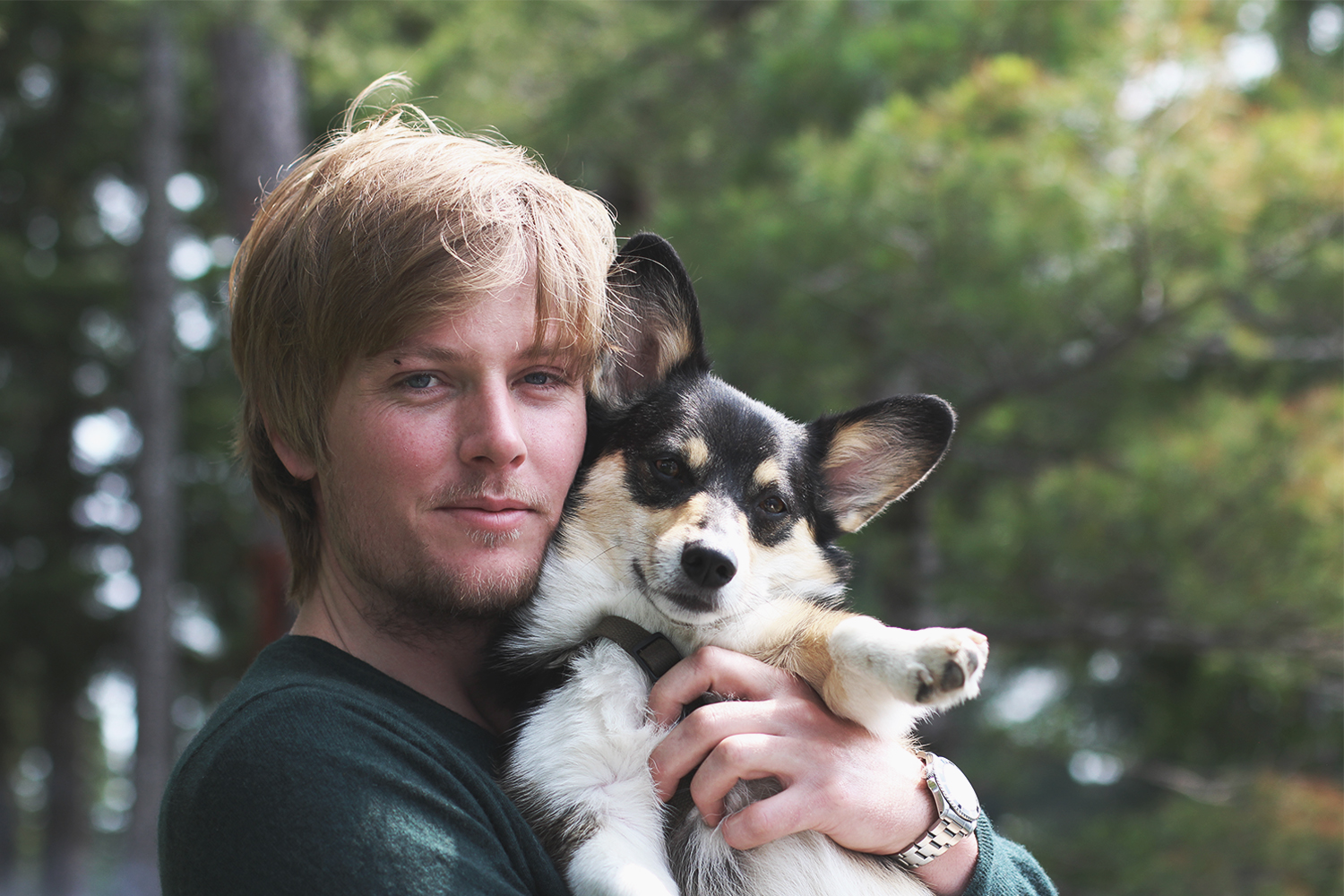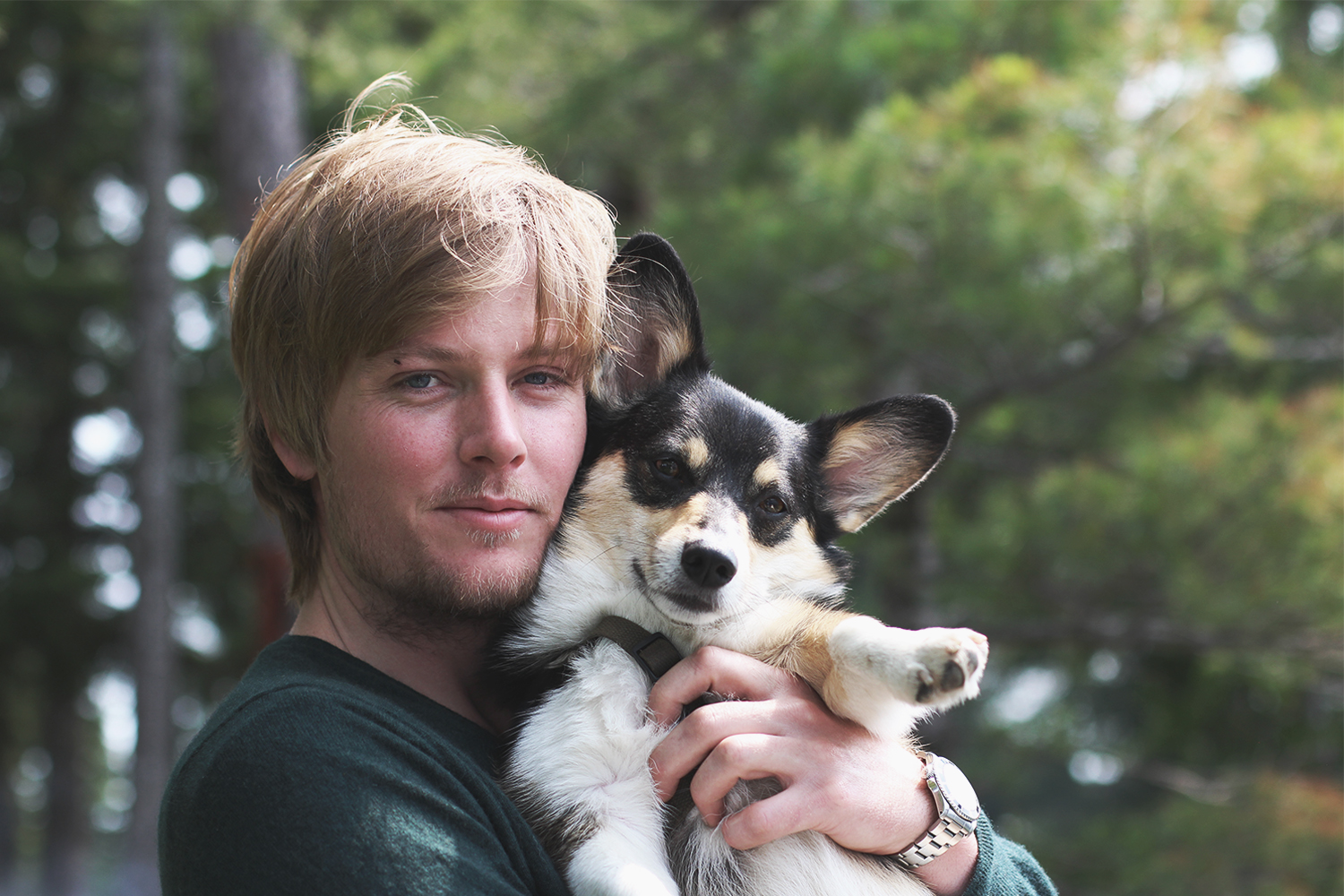 Fish a little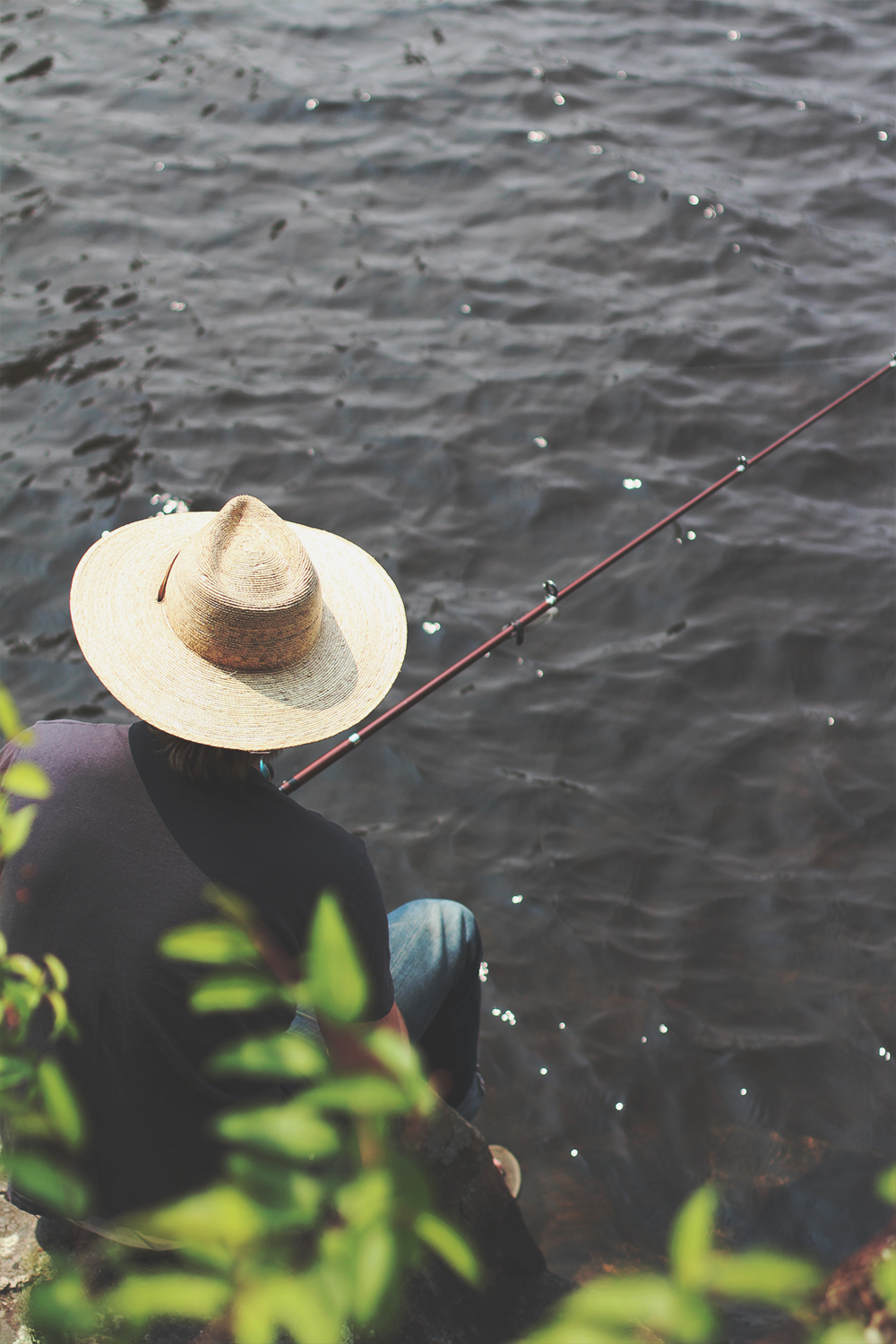 Relax a lot.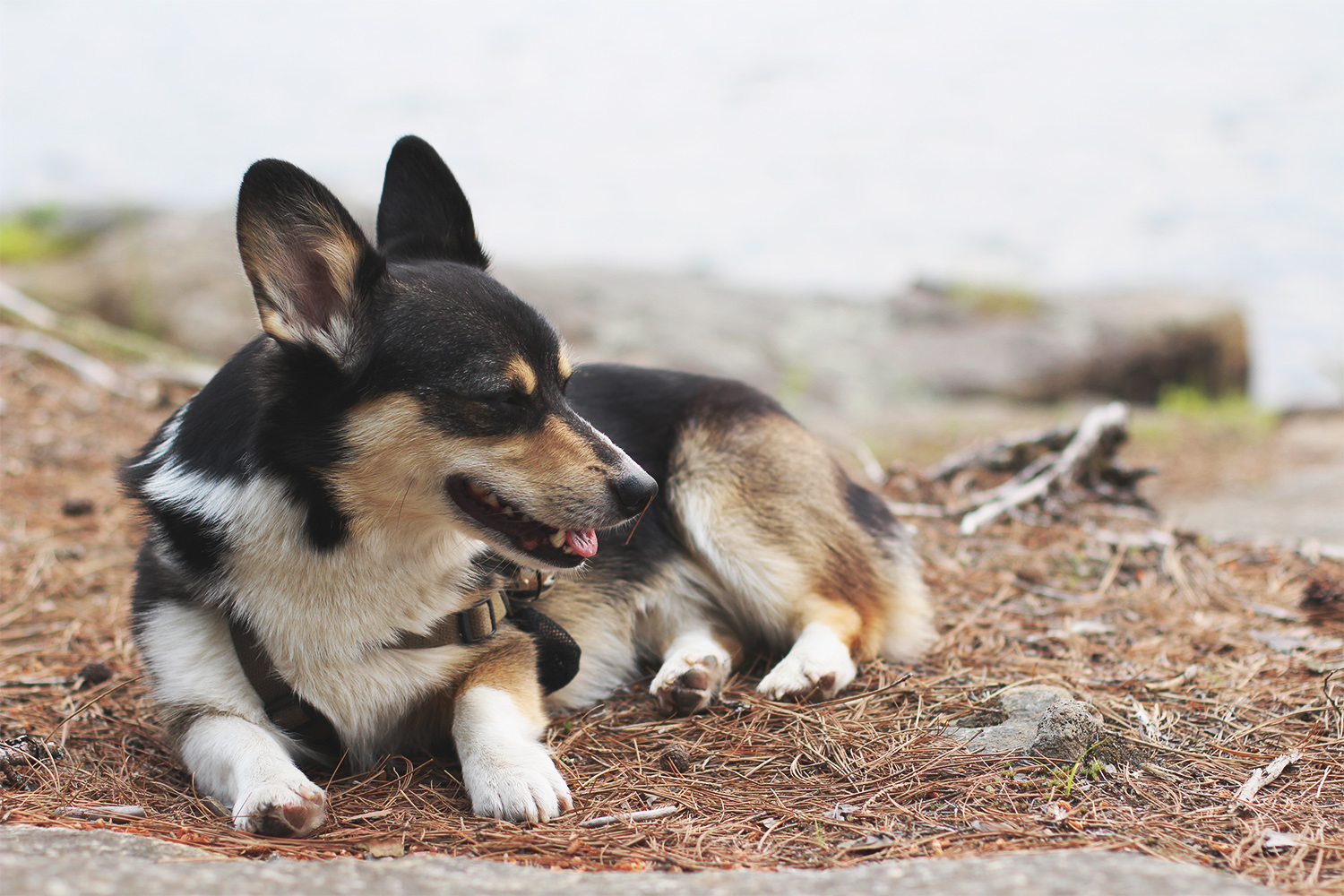 Build a fire and stare at it for a ridiculously long time.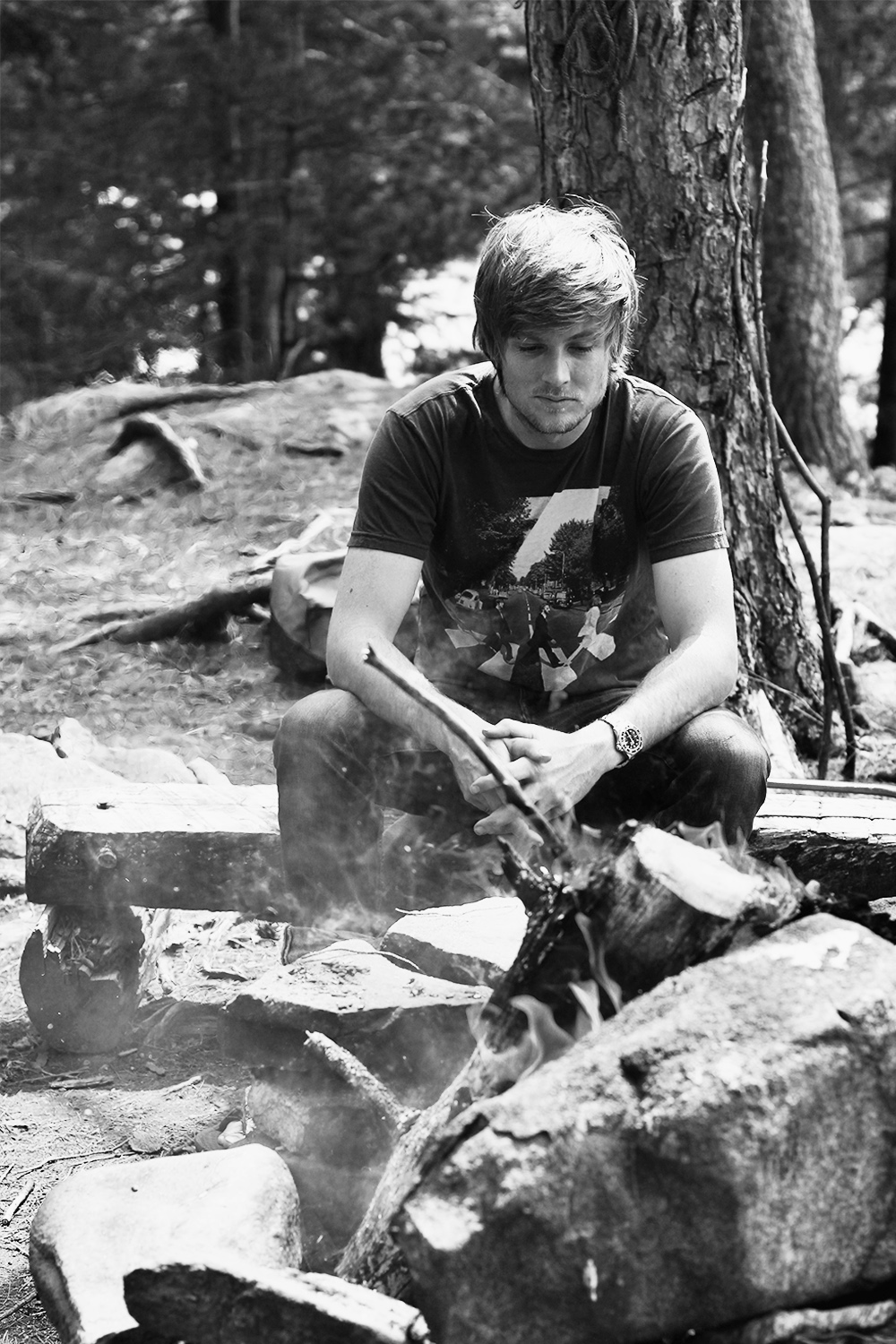 Go for another swim and an evening toodle around the lake.
Fun fact: Dobby hates the car but LOVES the canoe. He gets so excited when he sees his life jacket.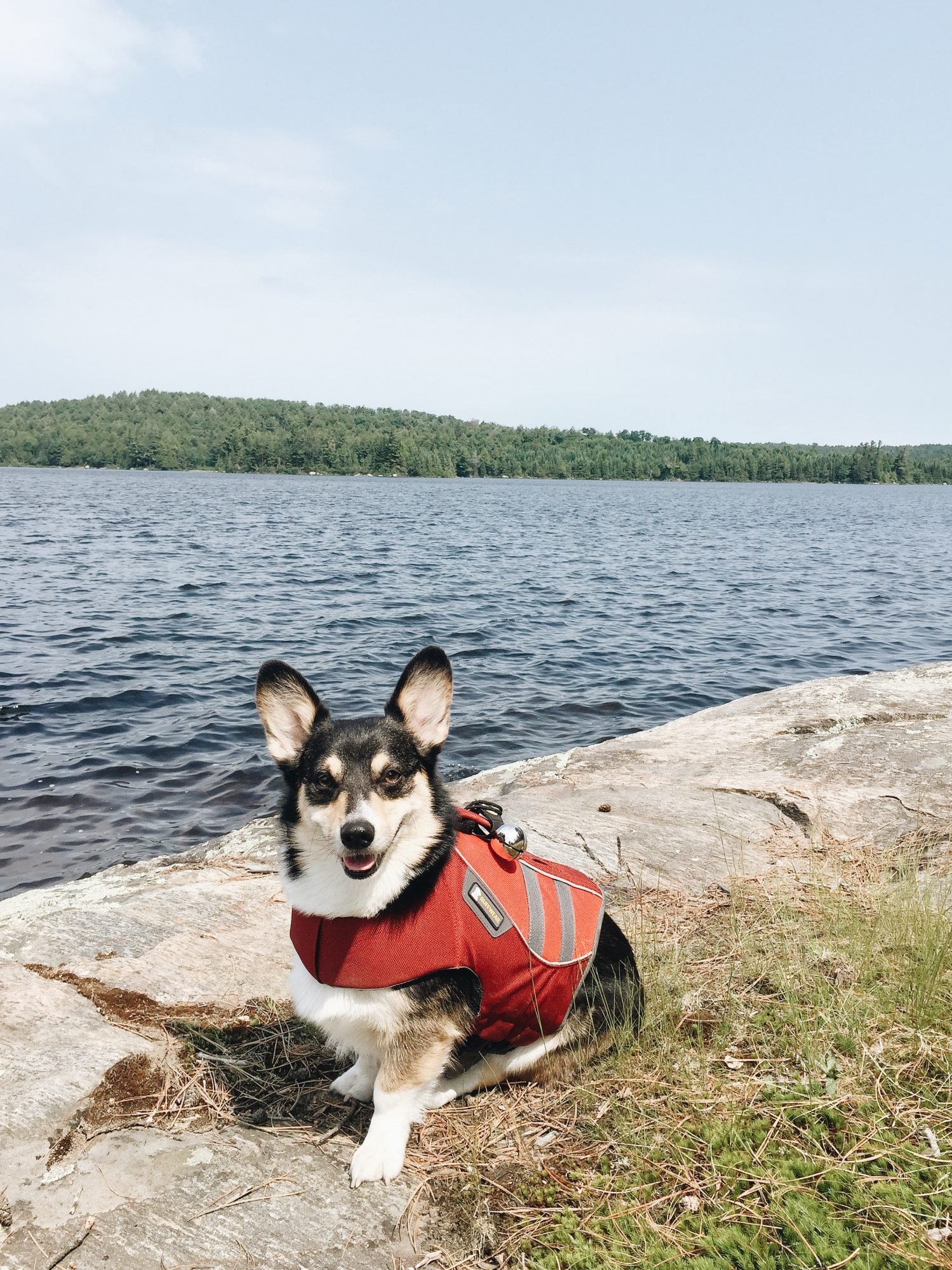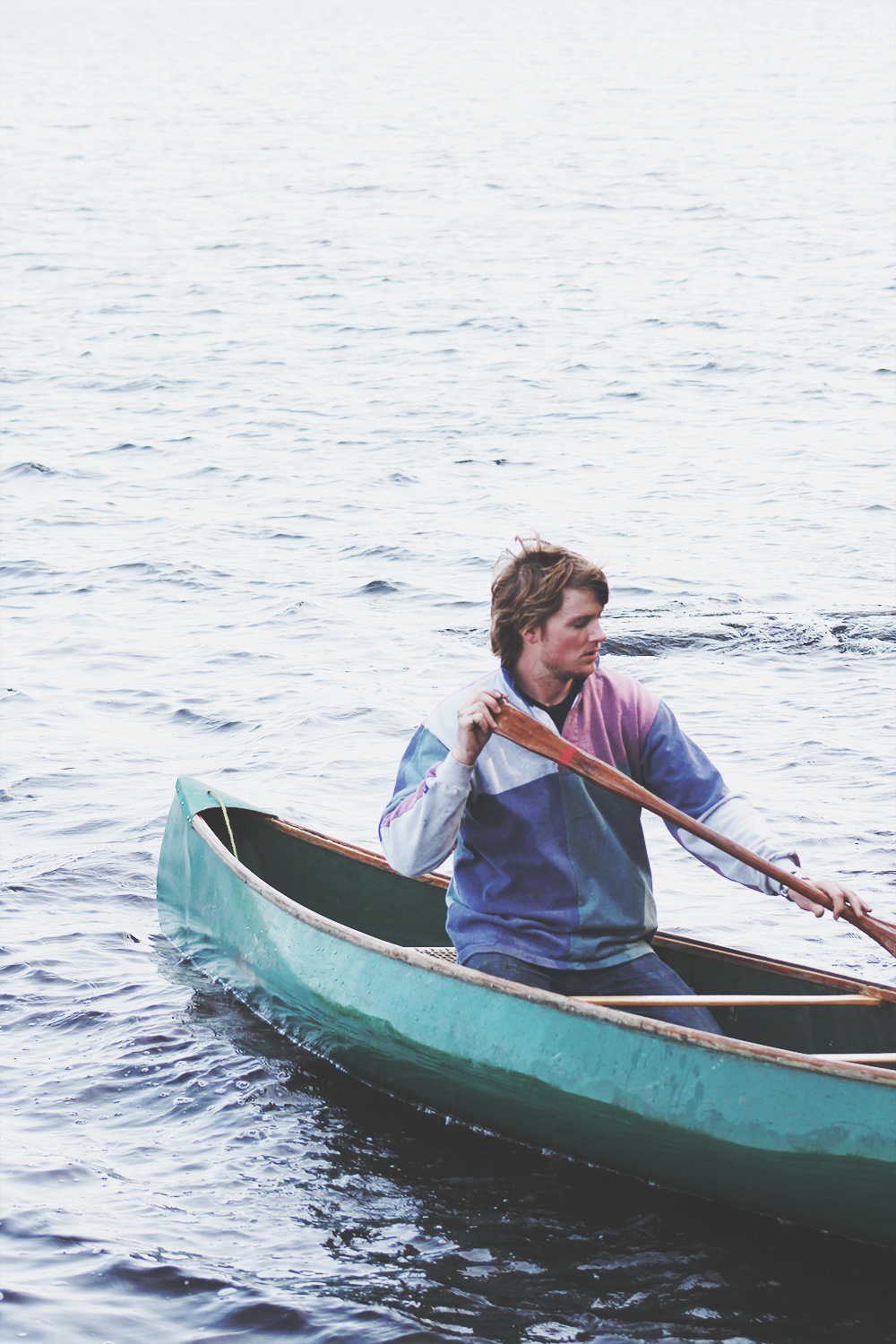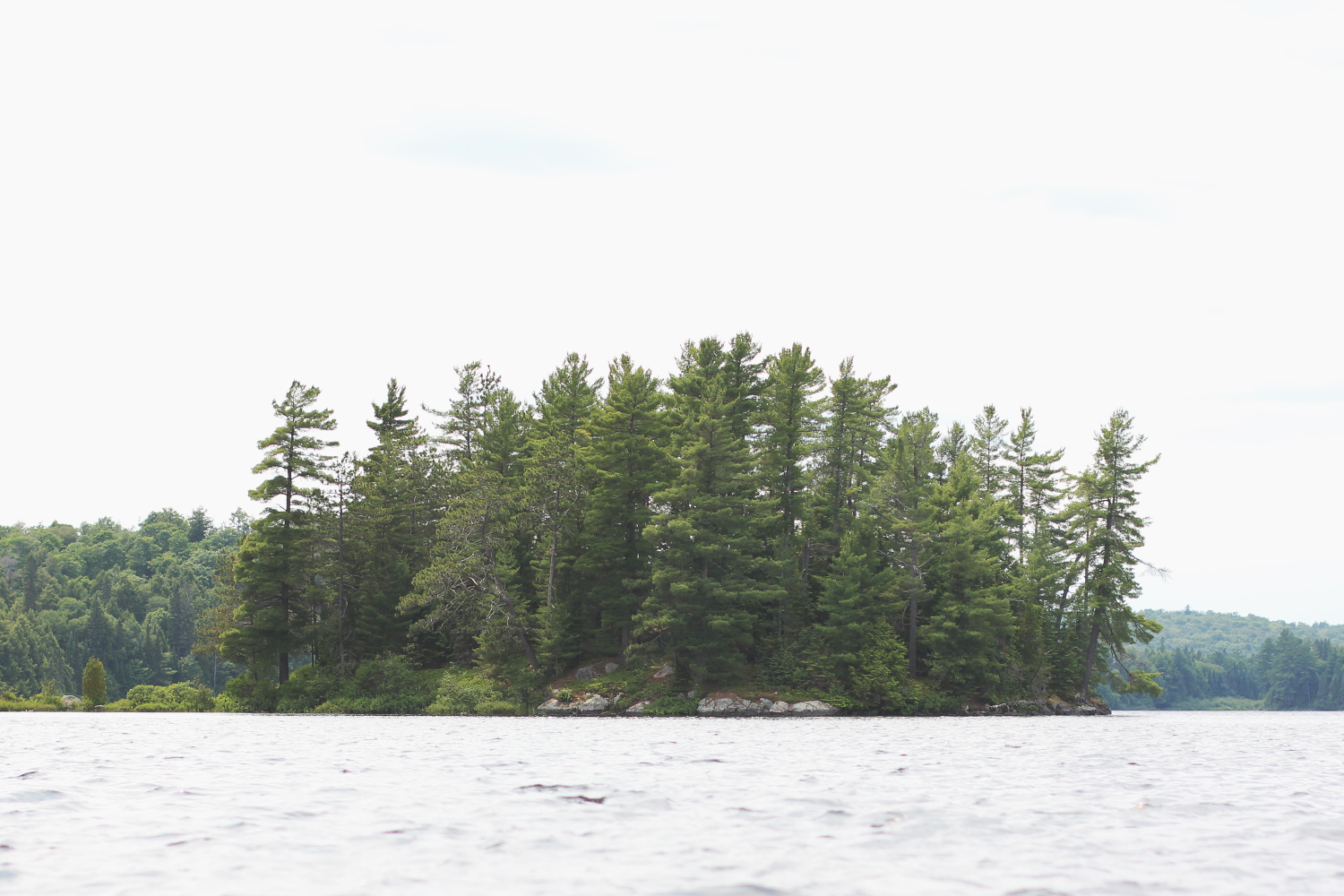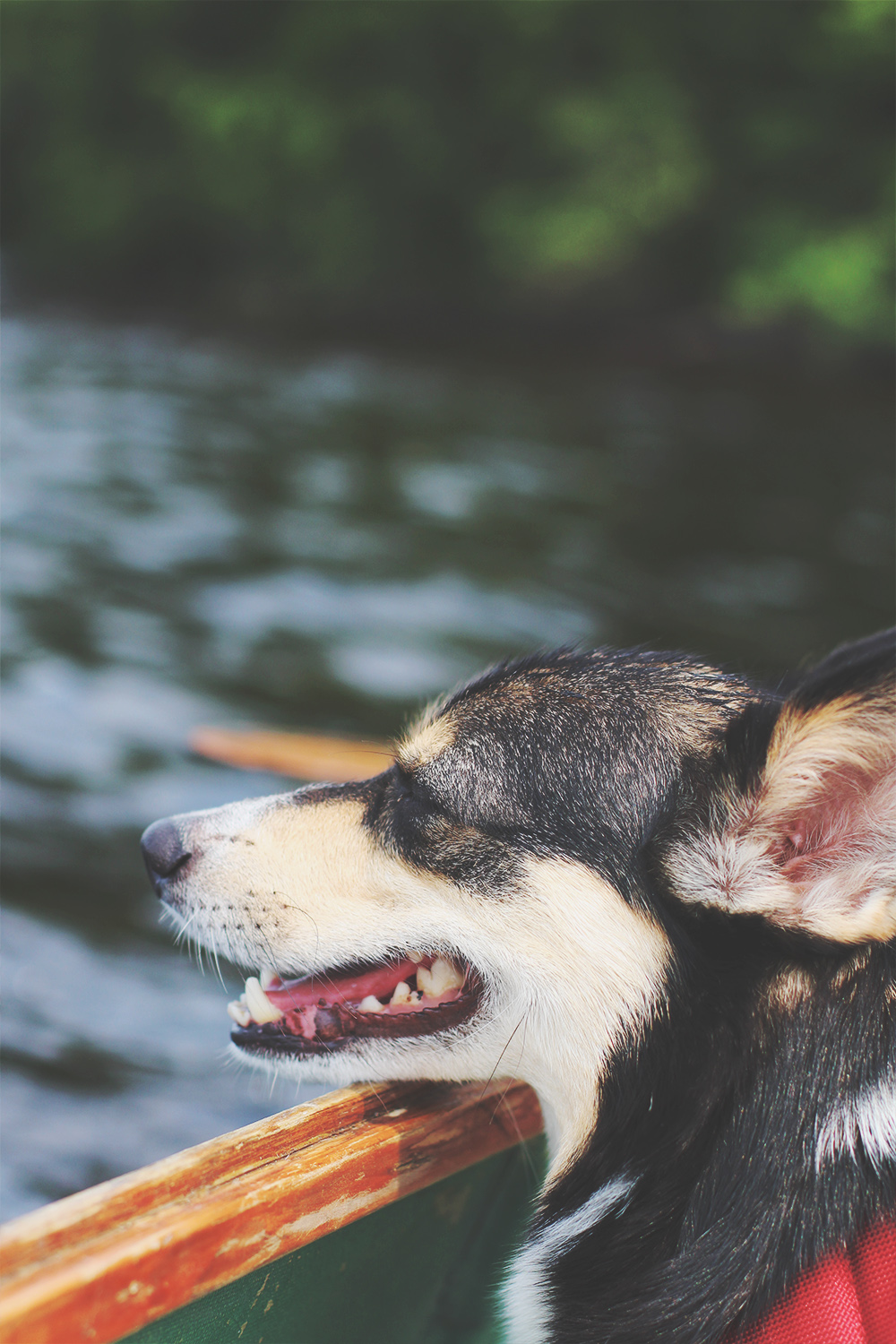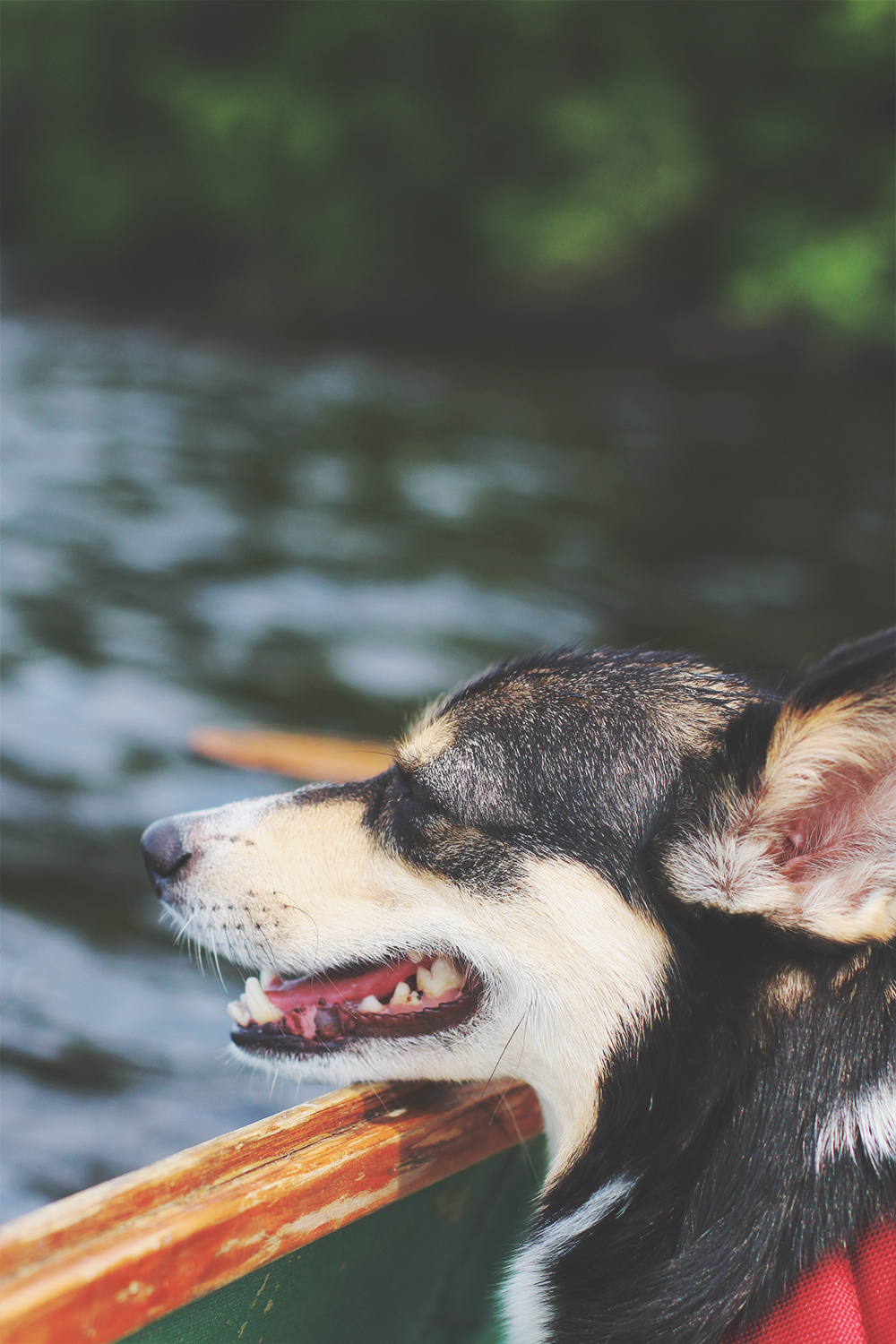 Once all that is done it's probably about time to watch the sun go down.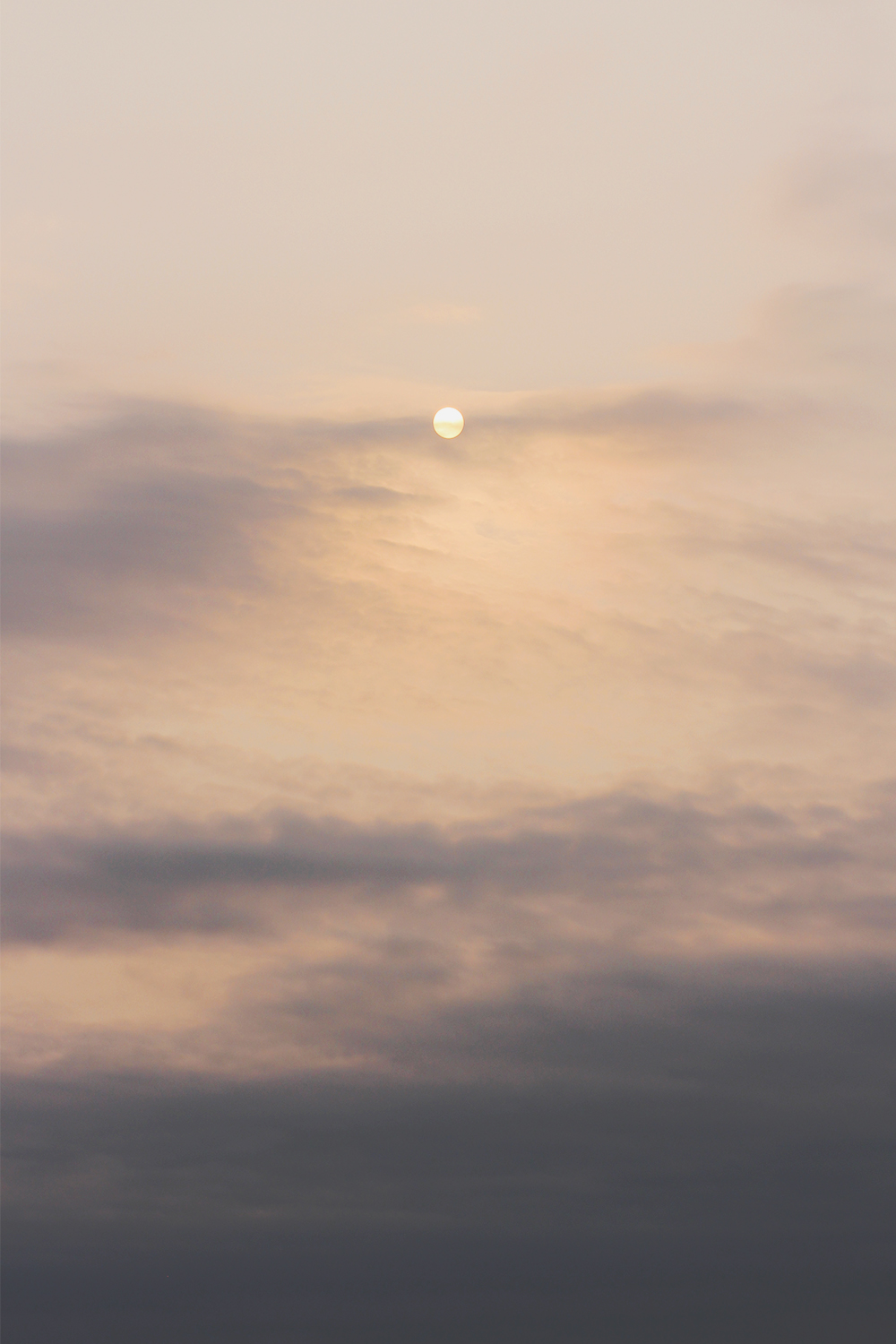 Maybe you're already a fan of outback camping but if not I hope this little series might inspire you to try your outdoor instincts out. It truly is an experience that's good for the soul! If you're looking for a great resource, Dave swears by A Paddler's Guide to Algonquin for trip inspiration, routes to take and adventures to embark on. Happy Camping!
---
Camp Supply List
Having the right gear makes ALL the difference when camping. We use Dave's families lightweight kevlar canoe, custom walnut paddles (made by Dave) and the rest is available at MEC or your nearest backpacking outfitter.
Featherweight tent + footprint | Dry packs | Pillows | Thermarest | Sleeping bags | Leatherman All-Purpose | Knife | Dave's Pack (similar) | My Pack (similar) | Stove | Cookset | Cutlery | Life Jackets | Dobby's Life Jacket
---
Thanks for indulging this slight change of tune on the blog. Tomorrow we're back on track with Look #3 of the Summer Closet Series!