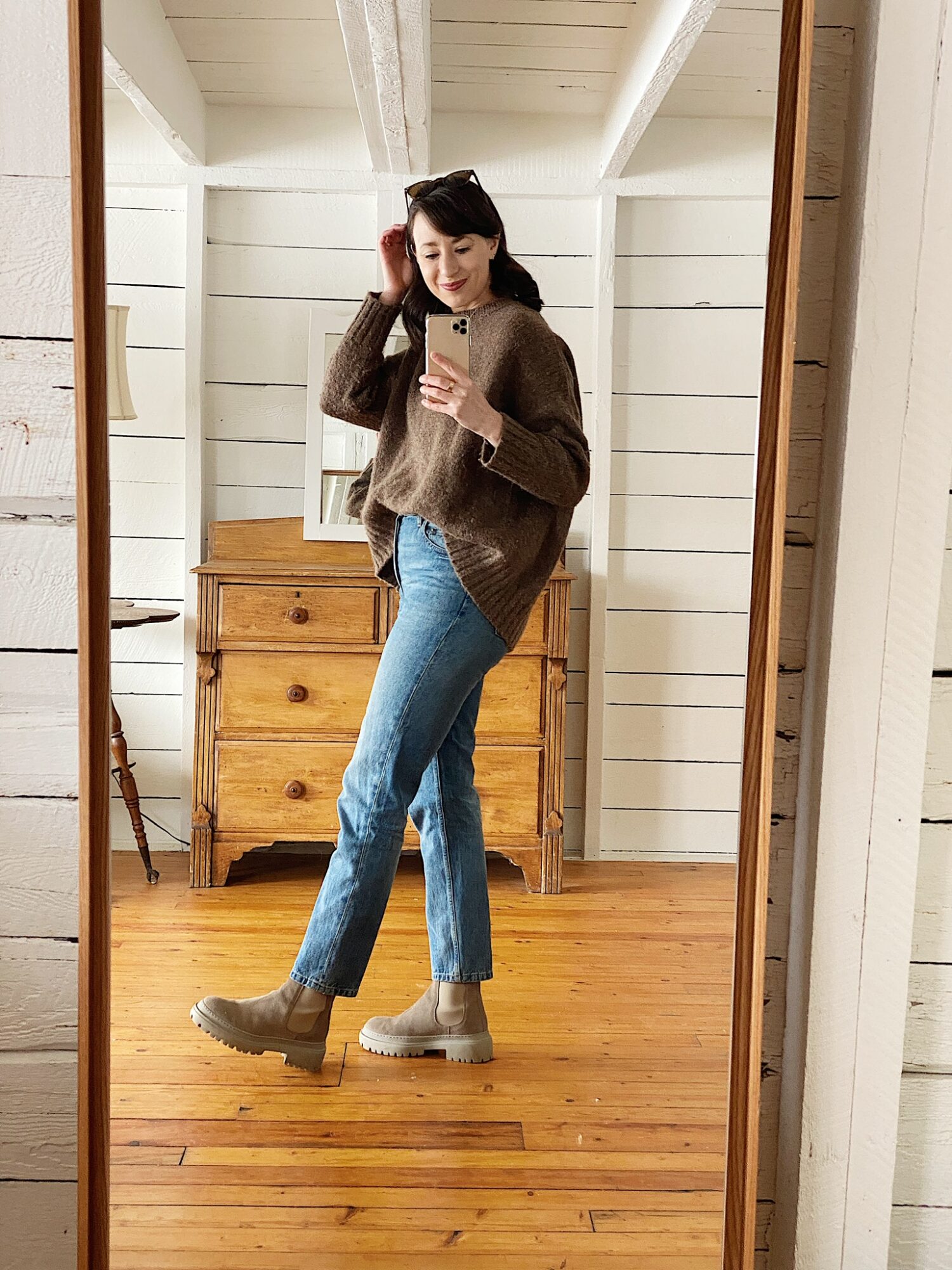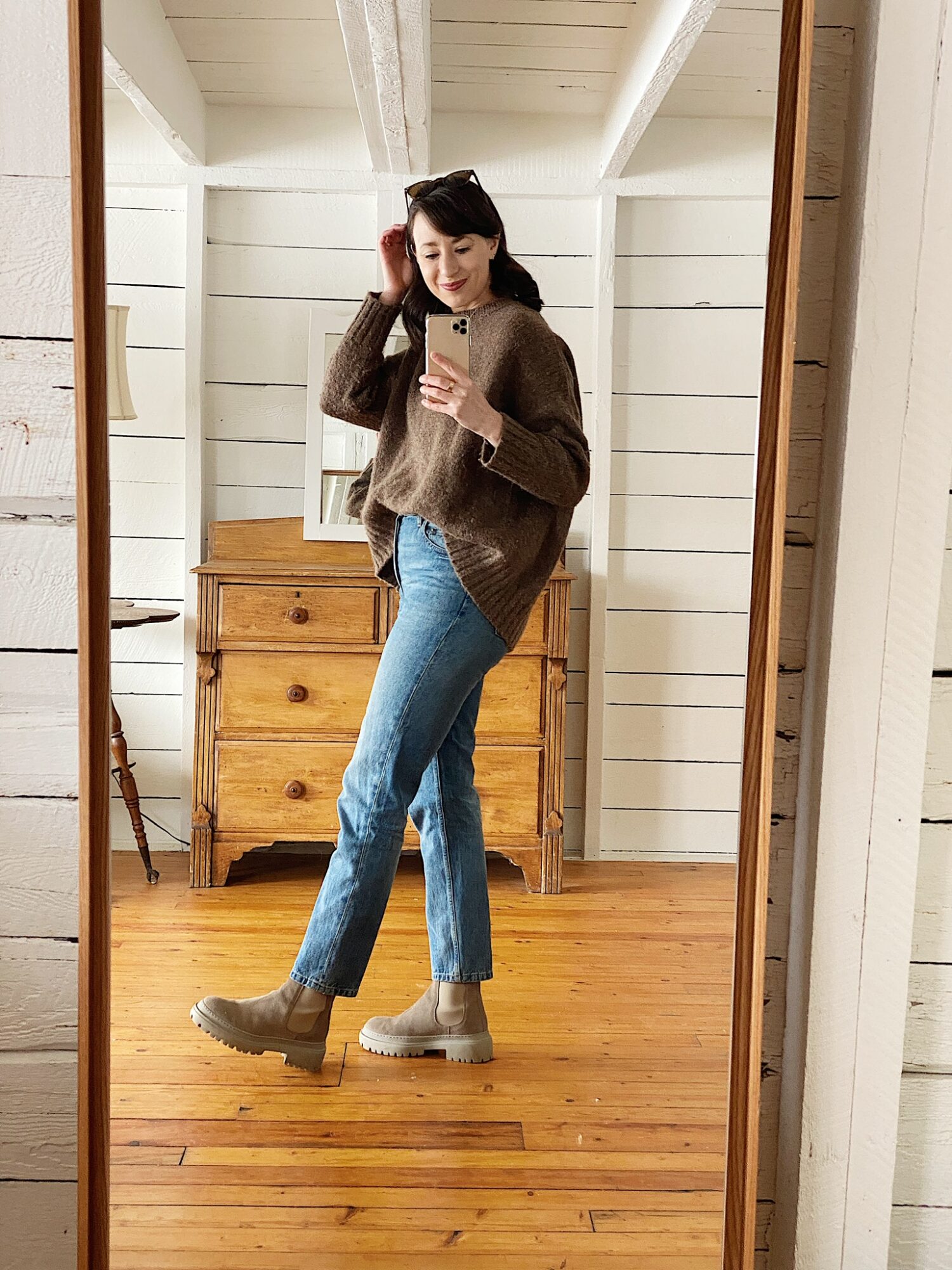 Here's an easy-going, cozy spring outfit for a cold day like the one we've got here. Woke up to fresh snow, which was not cute but at least my outfit is!

See how this one comes together piece by piece in my latest Reel!
Outfit Details
This post contains affiliate links.