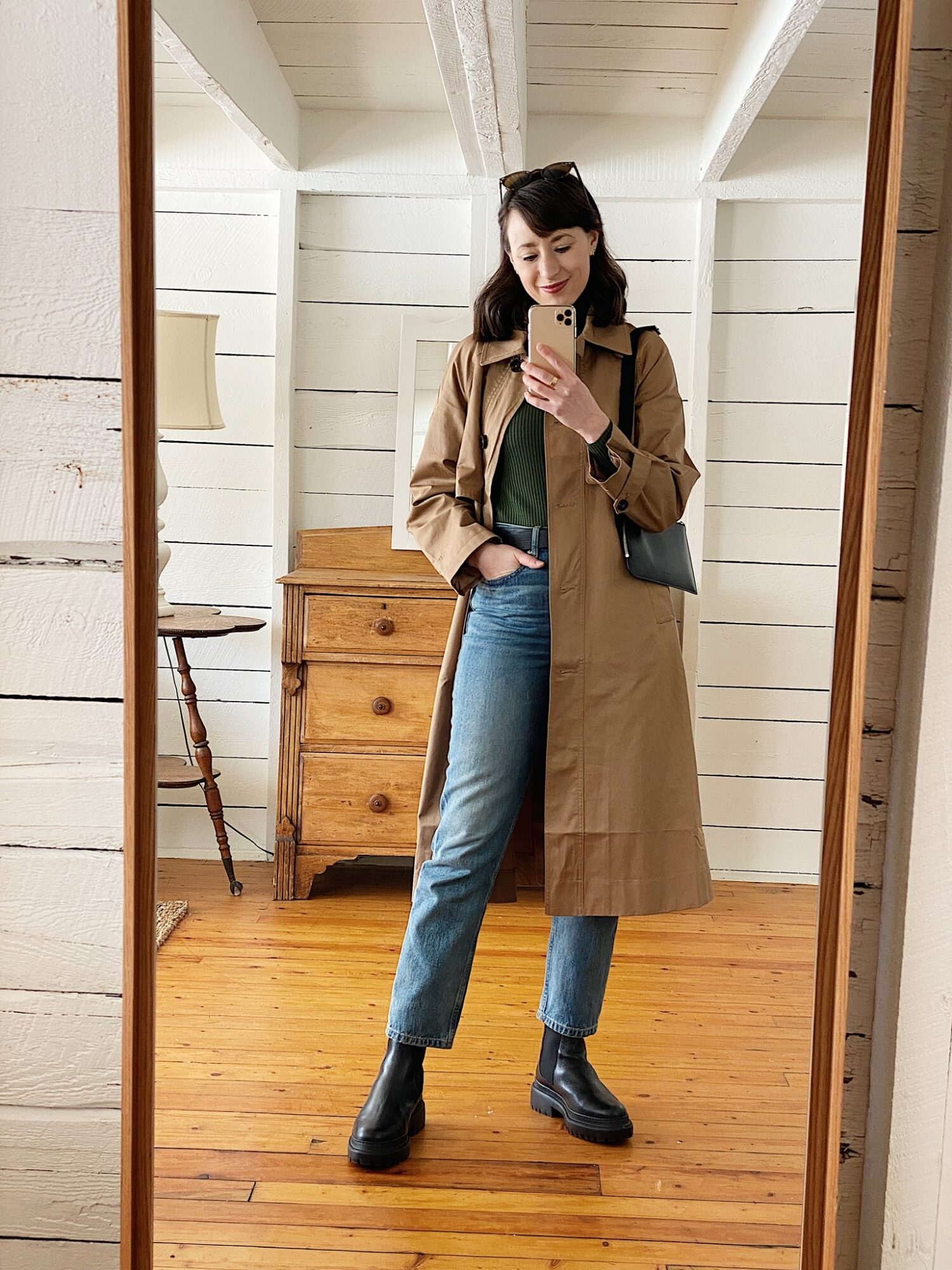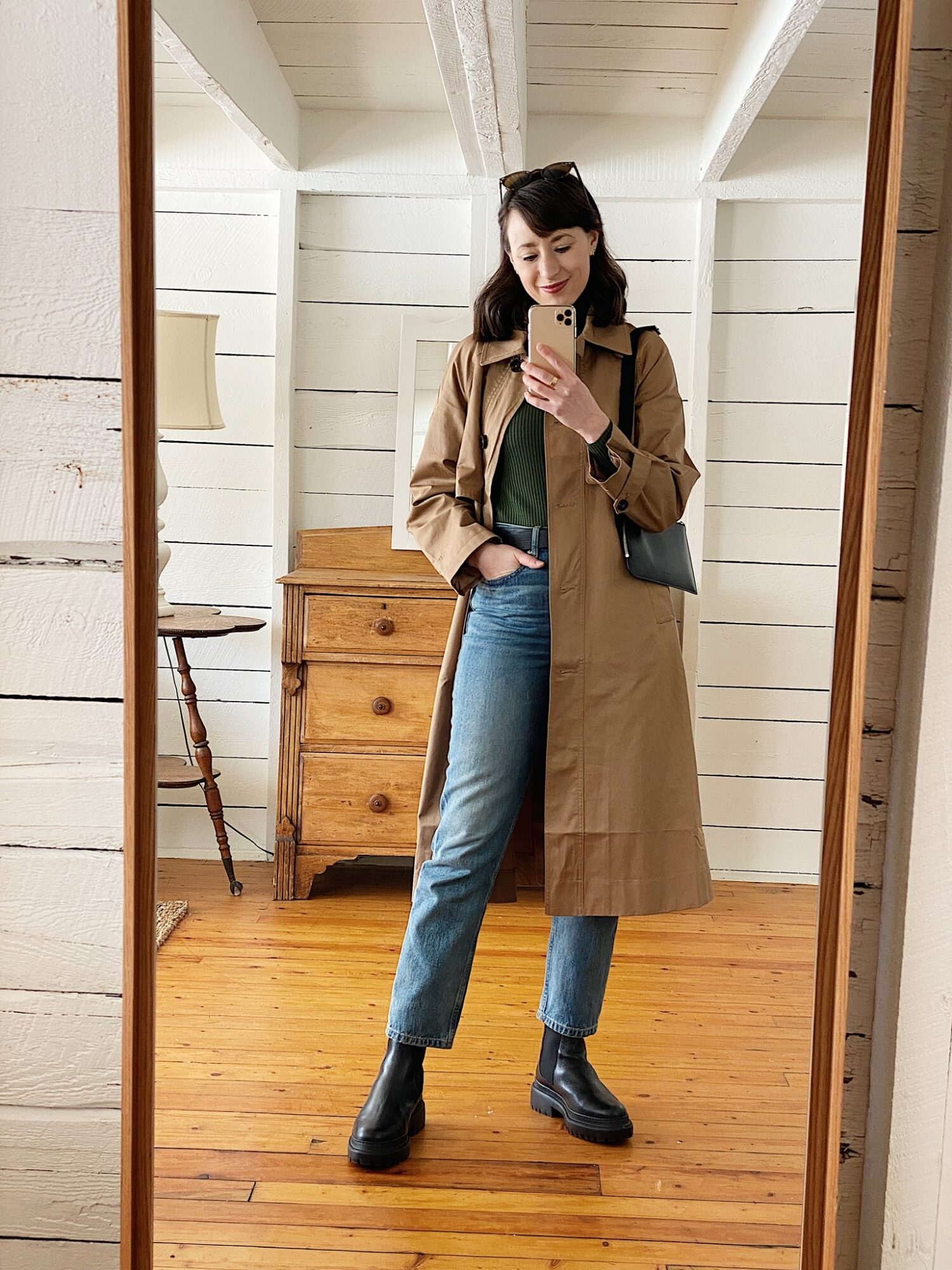 This look won the poll I opened up yesterday and I was surprised that it beat out a lighter, softer, spring palette by so much. Of course, I'm not mad about it!

I love the rich warm tones in this look and the deep black elements that anchor the palette. It's super practical for a cool spring day and I've been loving the combination of a chunky boot and a long coat lately.

My favourite part of this look though? That would have to be the saturated green turtleneck in a ribbed merino wool. Much like moss on a rock in the woods, it brings the whole situation to life!
Outfit Details
This post contains affiliate links.