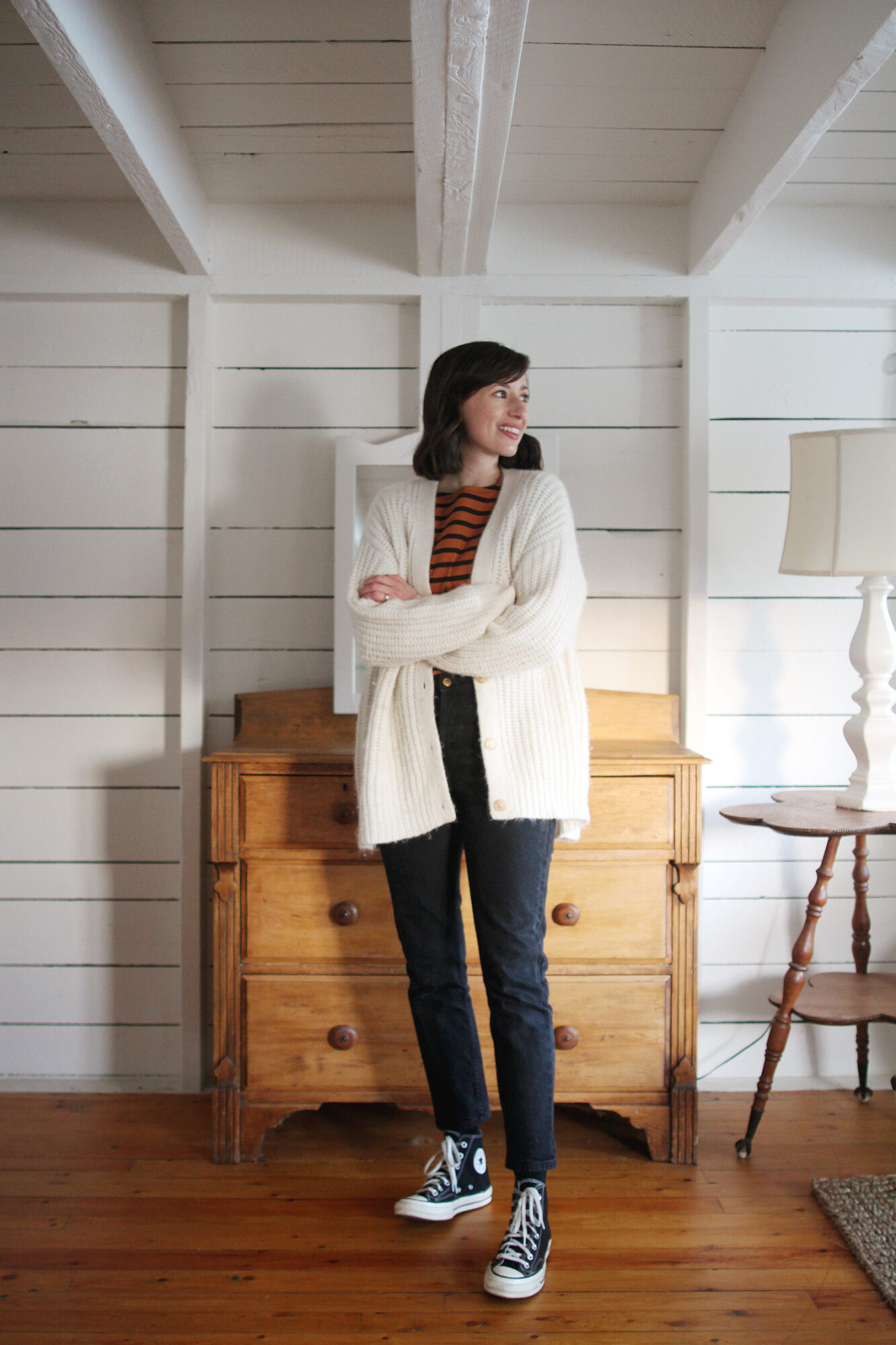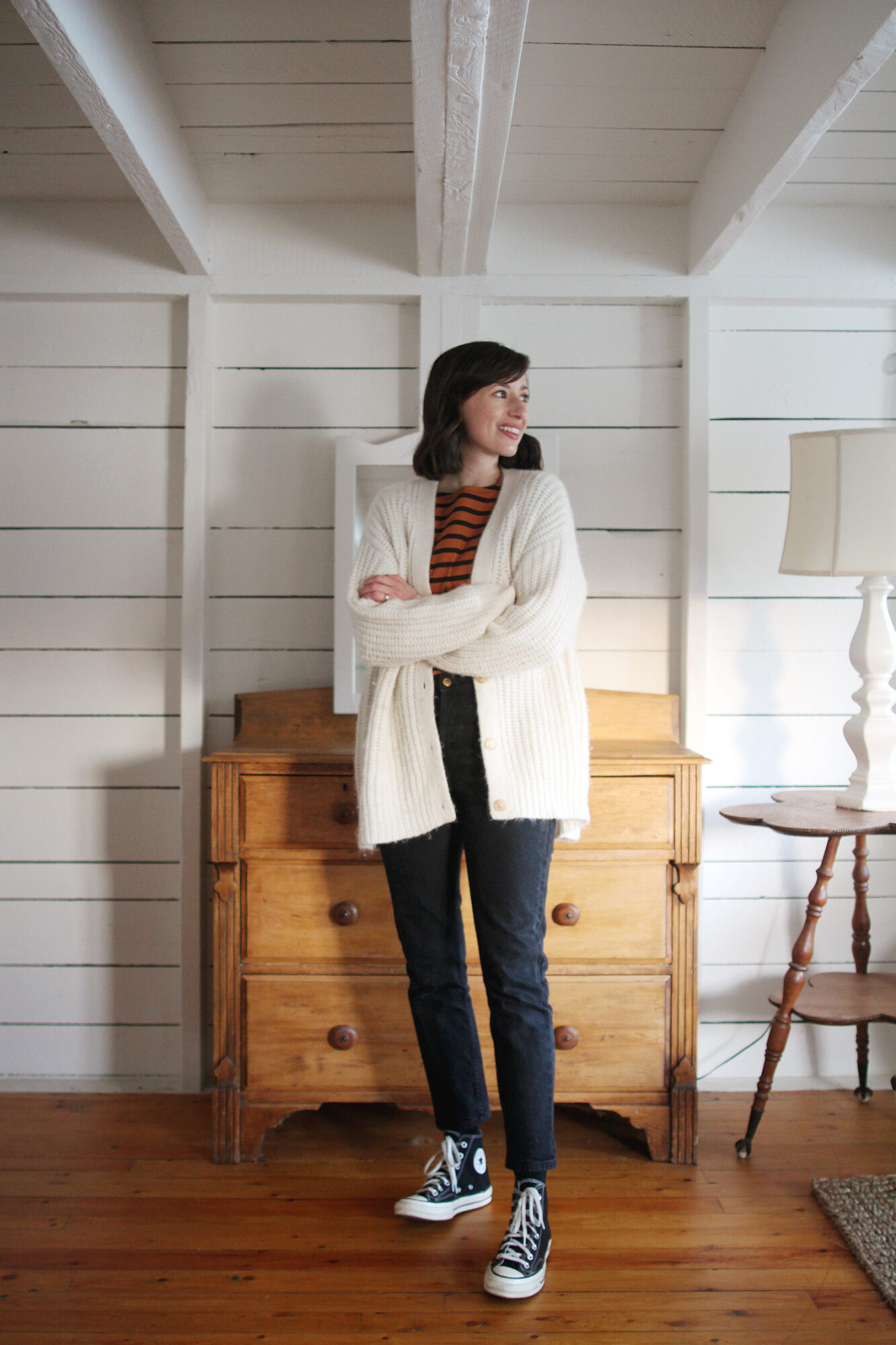 Here's a typical Monday outfit for life at the lake these days. This top has been in my closet for about a month now and I'm enjoying the pop of pattern and colour it's added to my fall wardrobe. Proving once again that sometimes a small update can make a big impact.

Have a good week everyone!
Outfit Details
This post contains affiliate links.