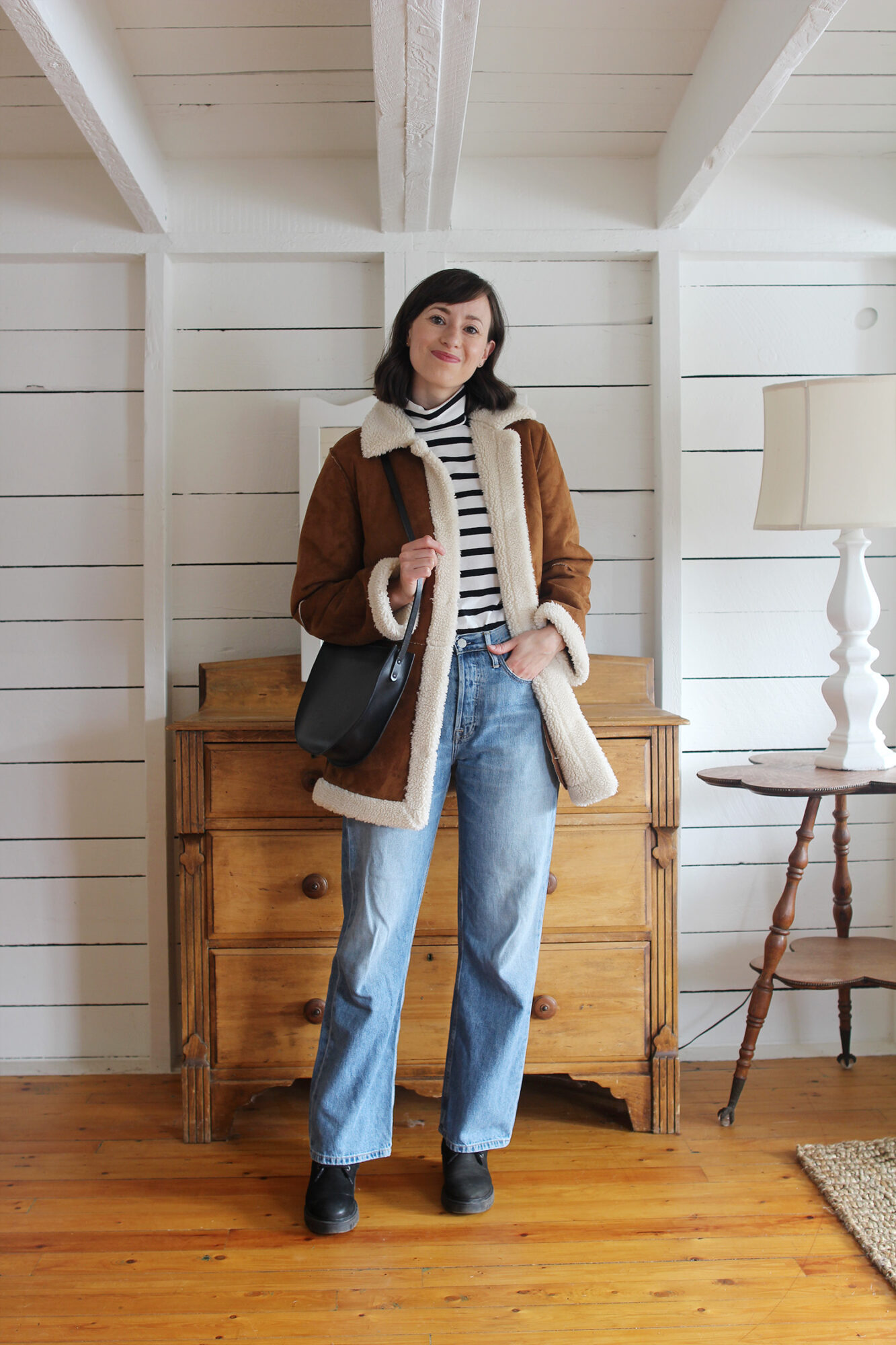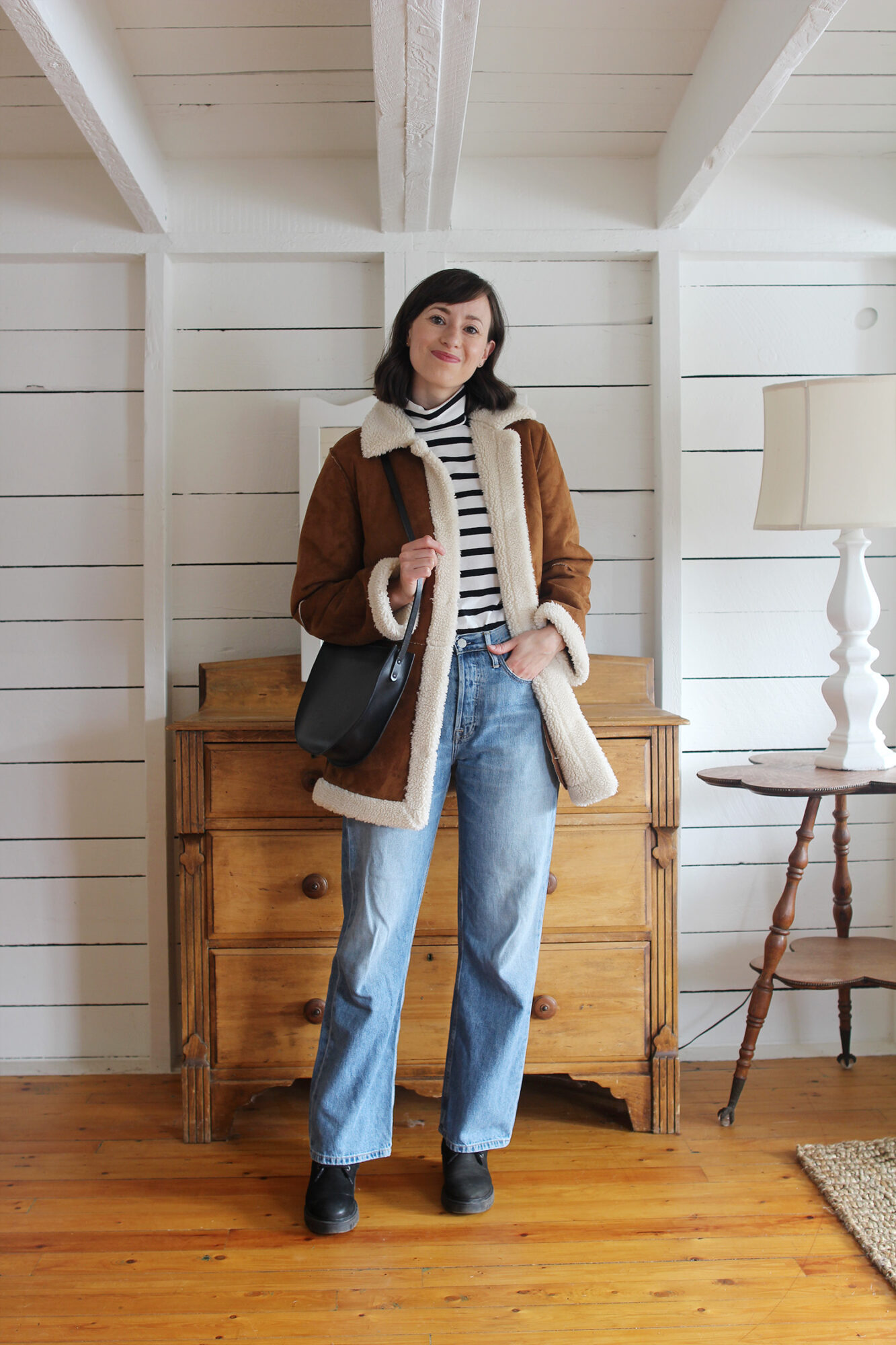 Really leaning into the #cottagecore vibes with this one! To be honest it's a lot of bold elements happening at once for me (strong stripes, statement coat and wide leg jeans) but I'm kind of enjoying it. I sort of just put together a few pieces I felt drawn to and this was the end result.

What pieces have you been gravitating to lately?
Outfit Details
This post contains affiliate links.