STYLE THEME – SHORTS – LOOK 7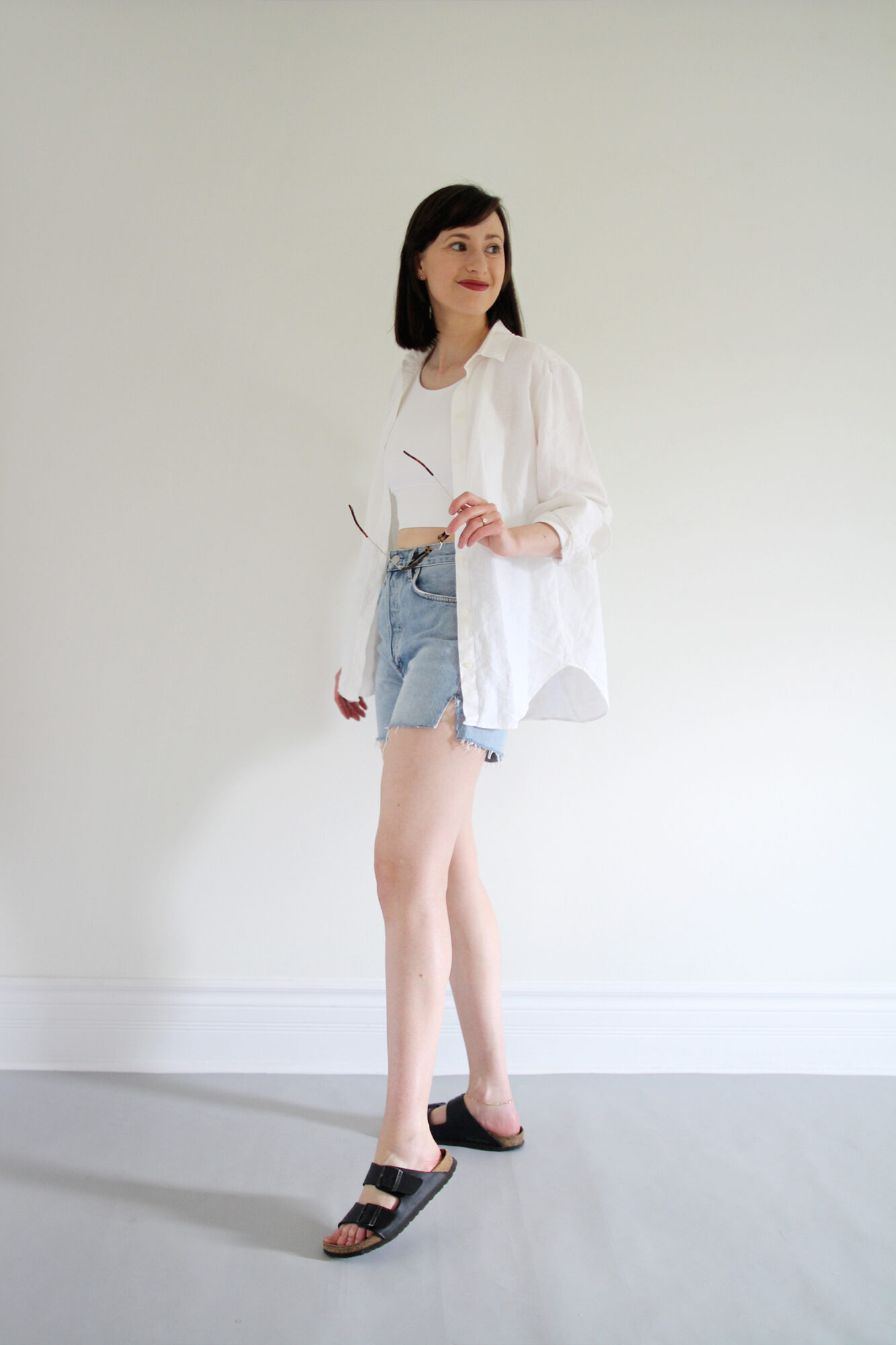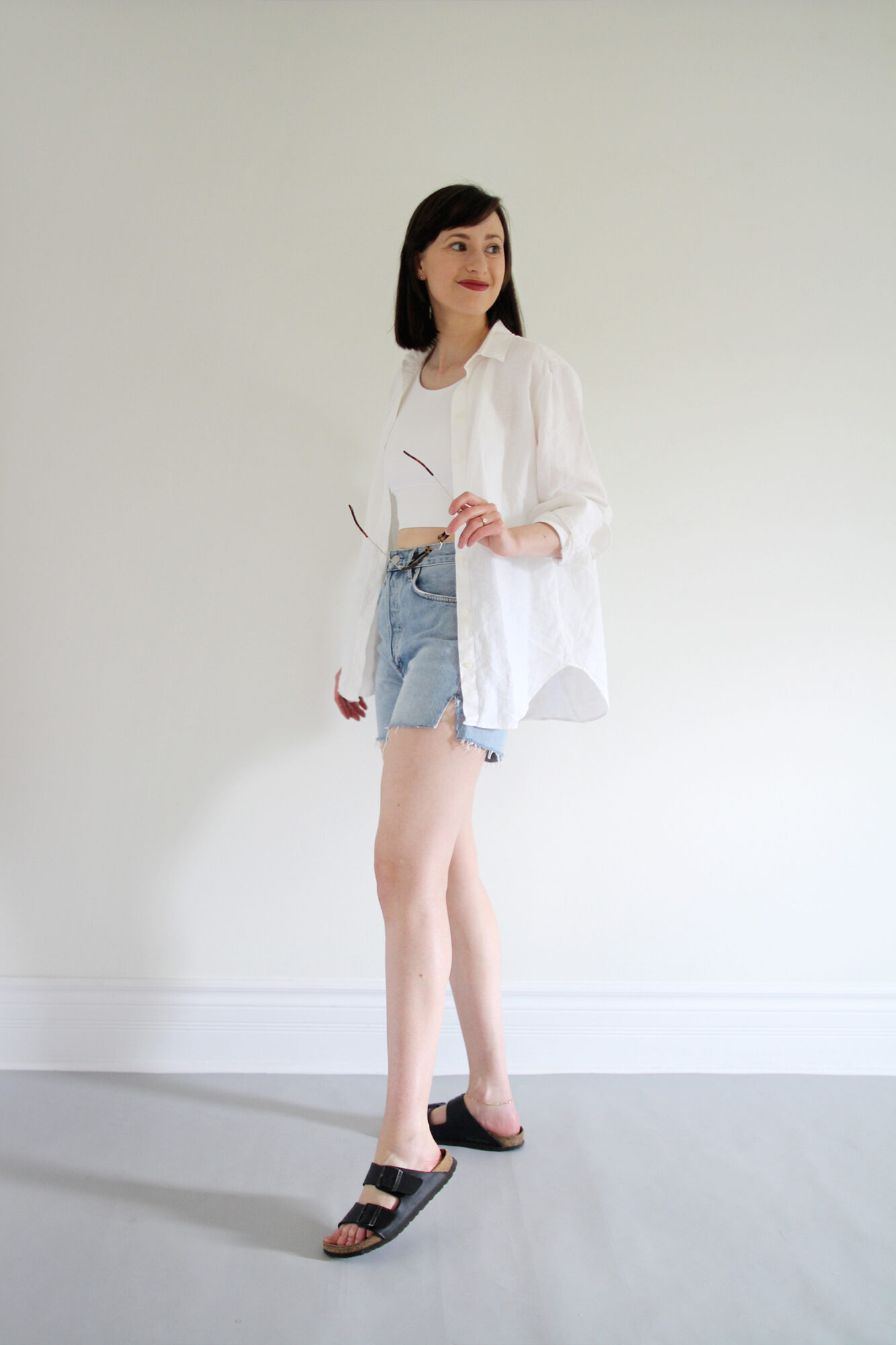 Well there we have it folks! A week of shorts is complete. I'm ending this theme with a very cottage appropriate look. Birkenstocks, denim shorts and some layers is definitely a lake-side ensemble.

I hope you enjoyed June's first summer theme! Catch the full spotlight on SHORTS over on the blog today, including what to look for and my favourite spots to check out.
Outfit Details
This post contains affiliate links.