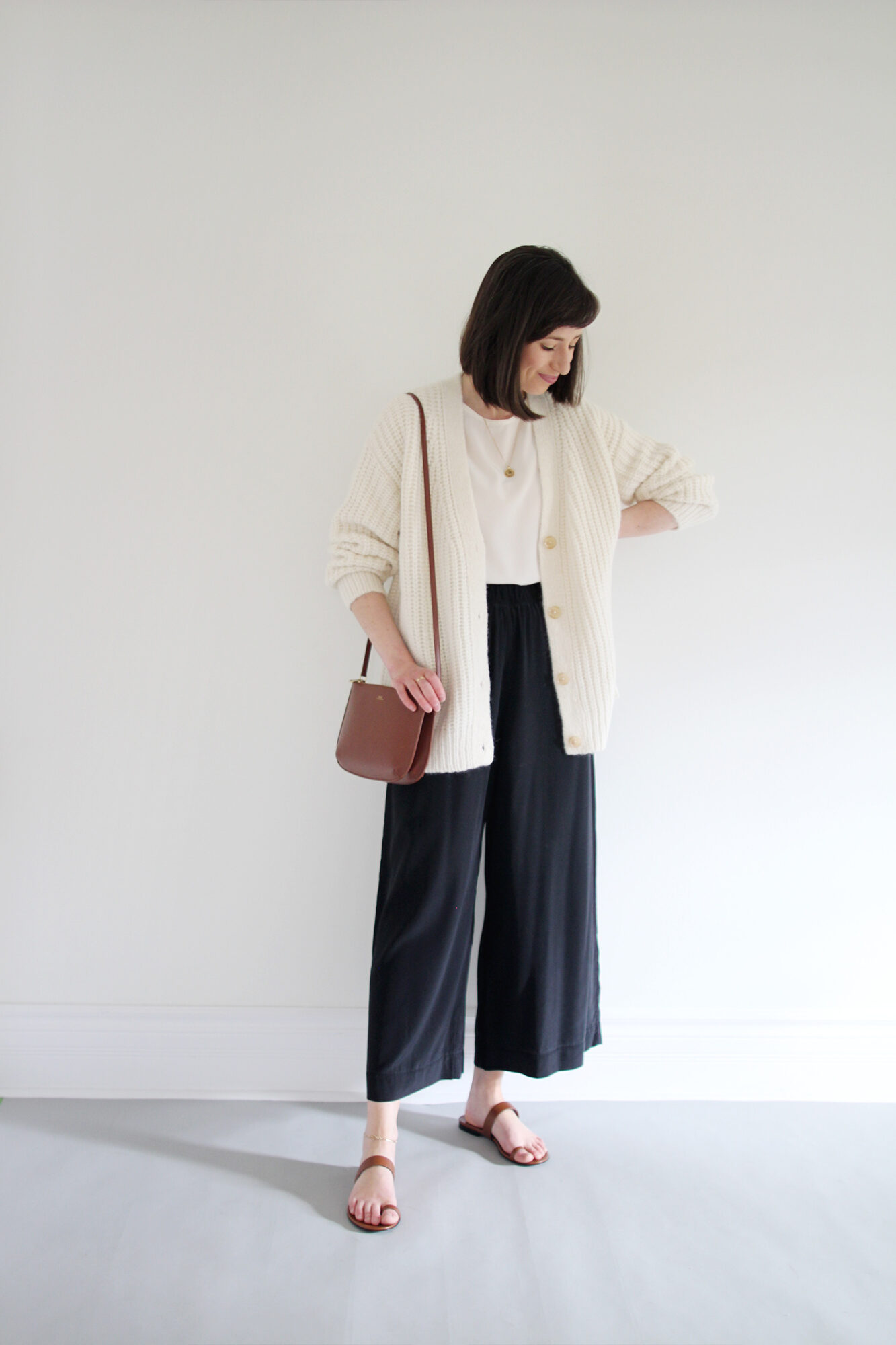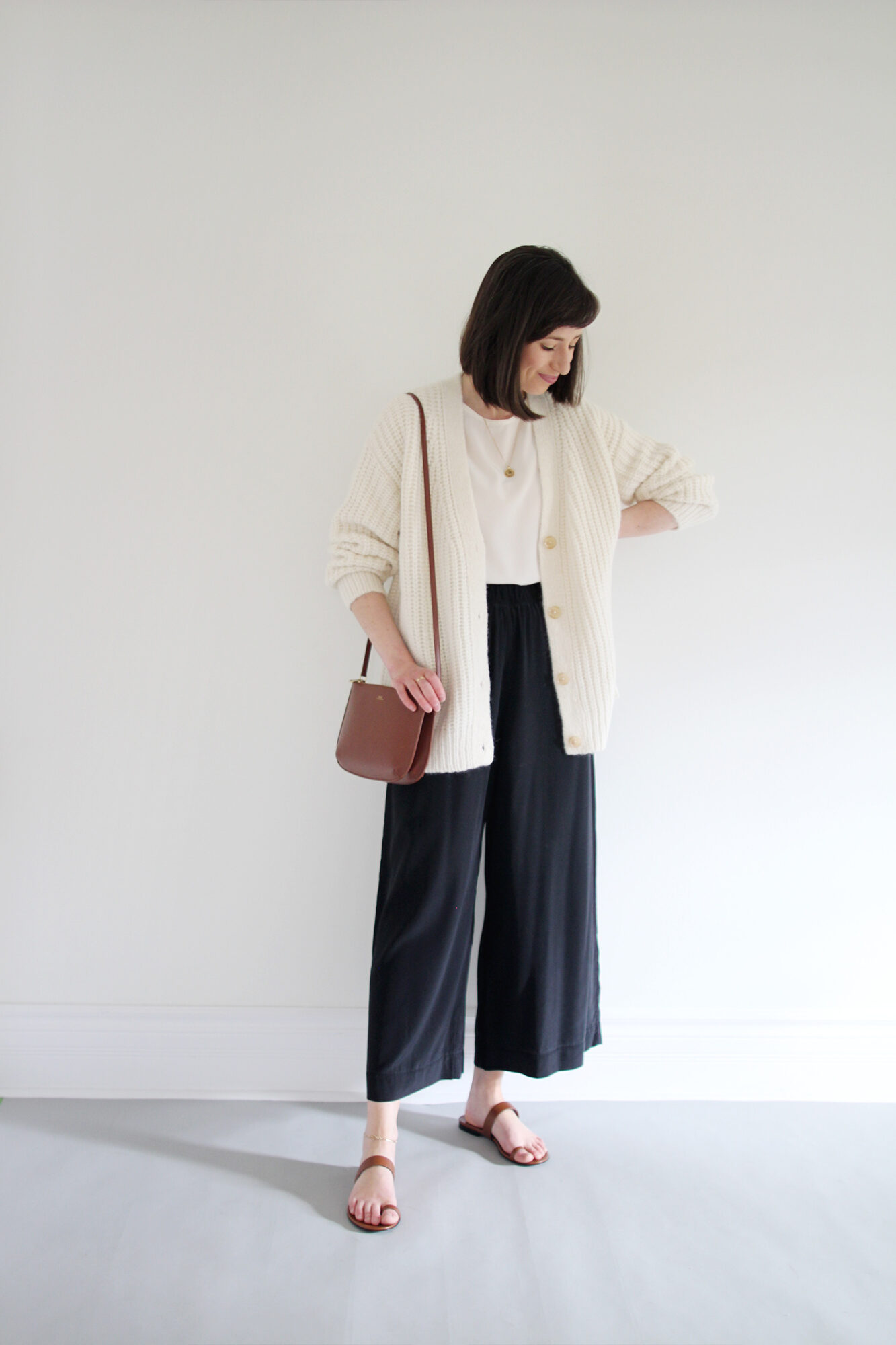 Fellow Ontarians can attest to the fact that the seasons here are often very quick to change. Sometimes it happens within a single day! So when we're treated with a rare patch of "transition" weather, we lap it up.

Right now I'm loving the fact that I can wear sandals and a sweater in the same outfit with sacrificing any comfort. A special delight indeed!
Outfit Details
This post contains affiliate links.