WHITE BLAZER AND SLIP ON SNEAKERS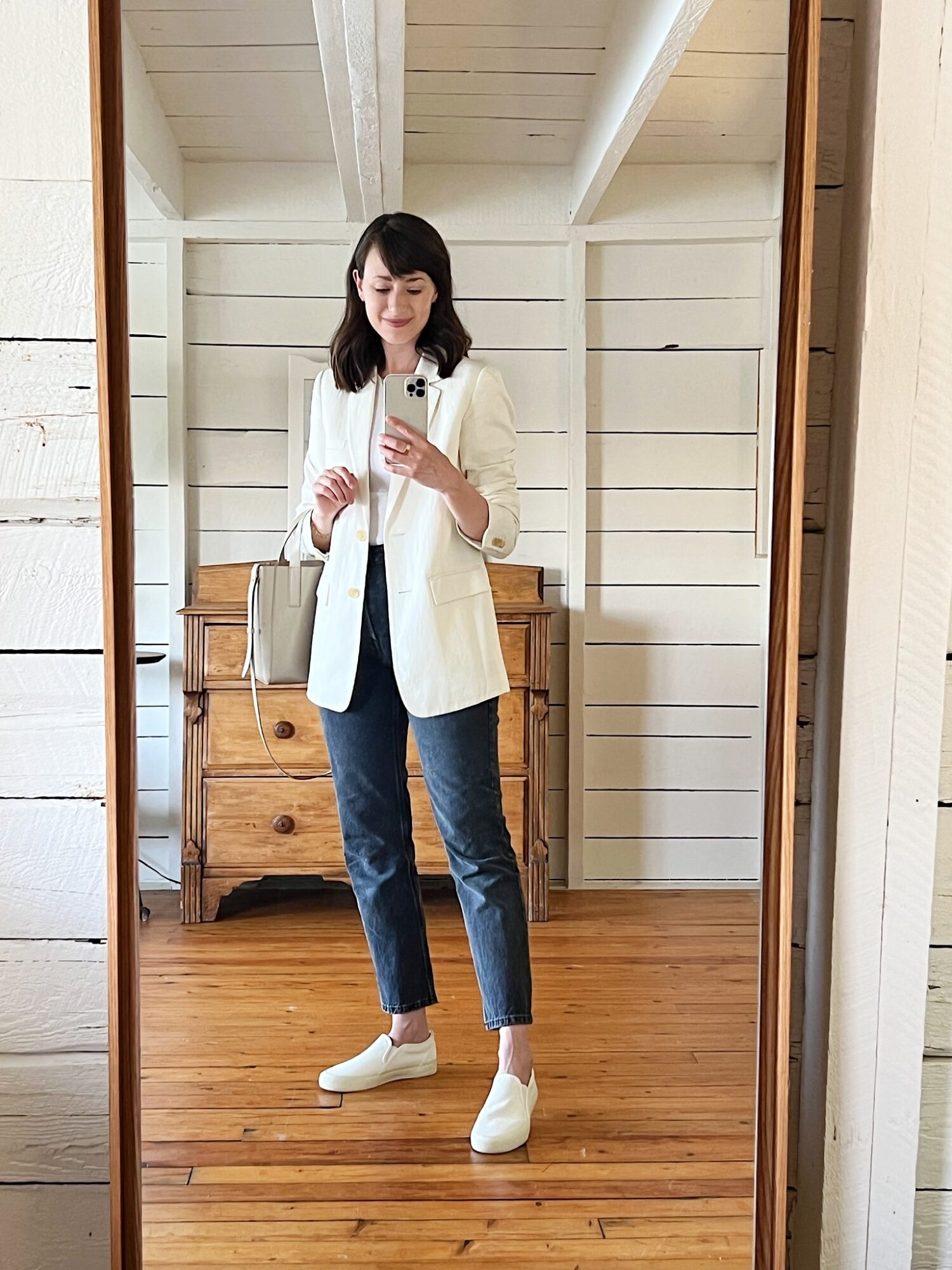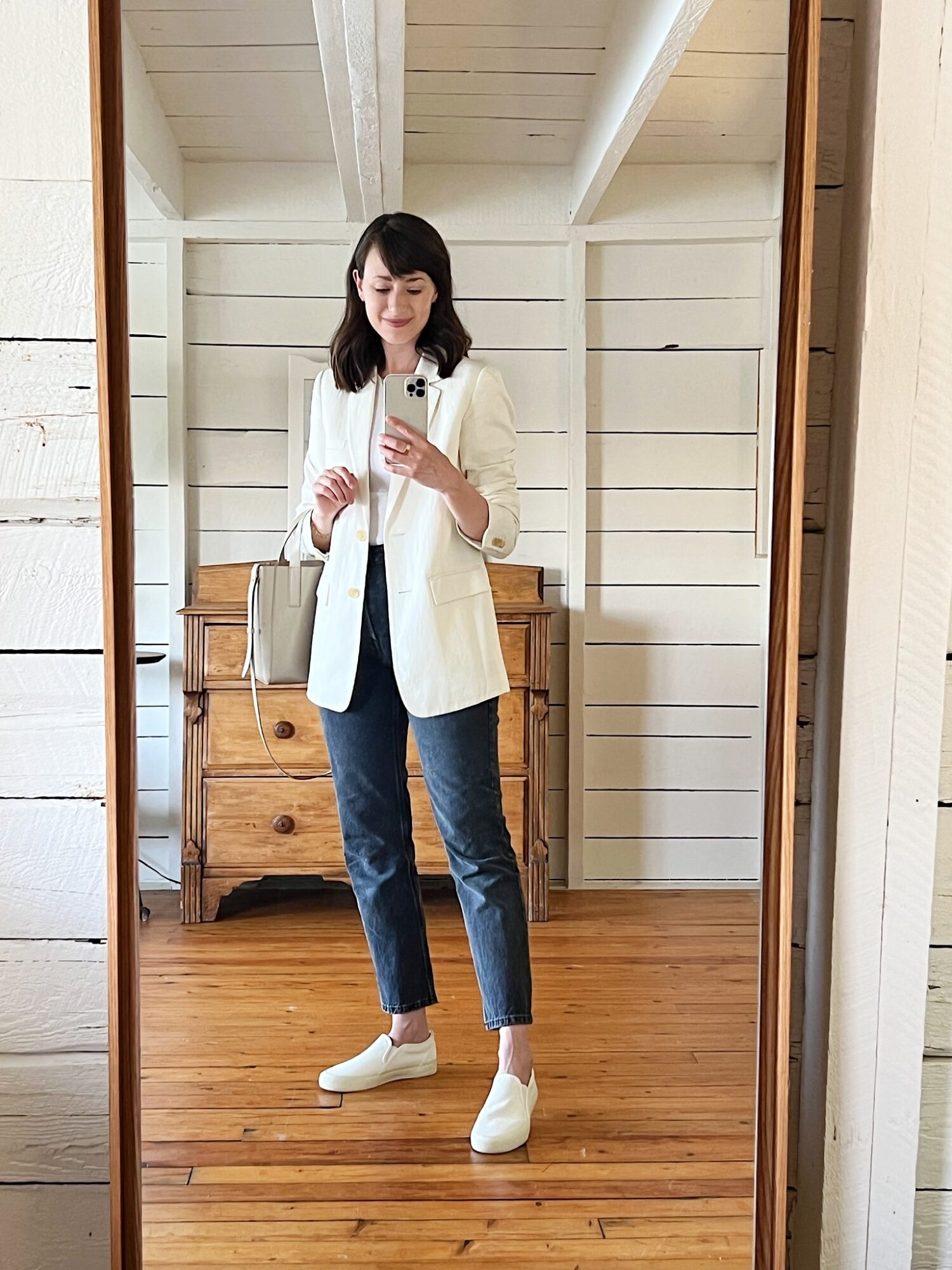 I brought a few more spring and summer things out of storage over the weekend and this white blazer was a sight for sore eyes indeed!

Lately I've been loving the juxtaposition of a super casual shoe paired with a more refined item, like this white blazer. By keeping the palette and the rest of the look relaxed but not overtly casual, the contrasting styles play off of each other without feeling out of place.

Maybe try pairing your go-to comfy shoes with something a little more structured and see how it feels!
Outfit Details
This post contains affiliate links.