Winter Neutrals In and Out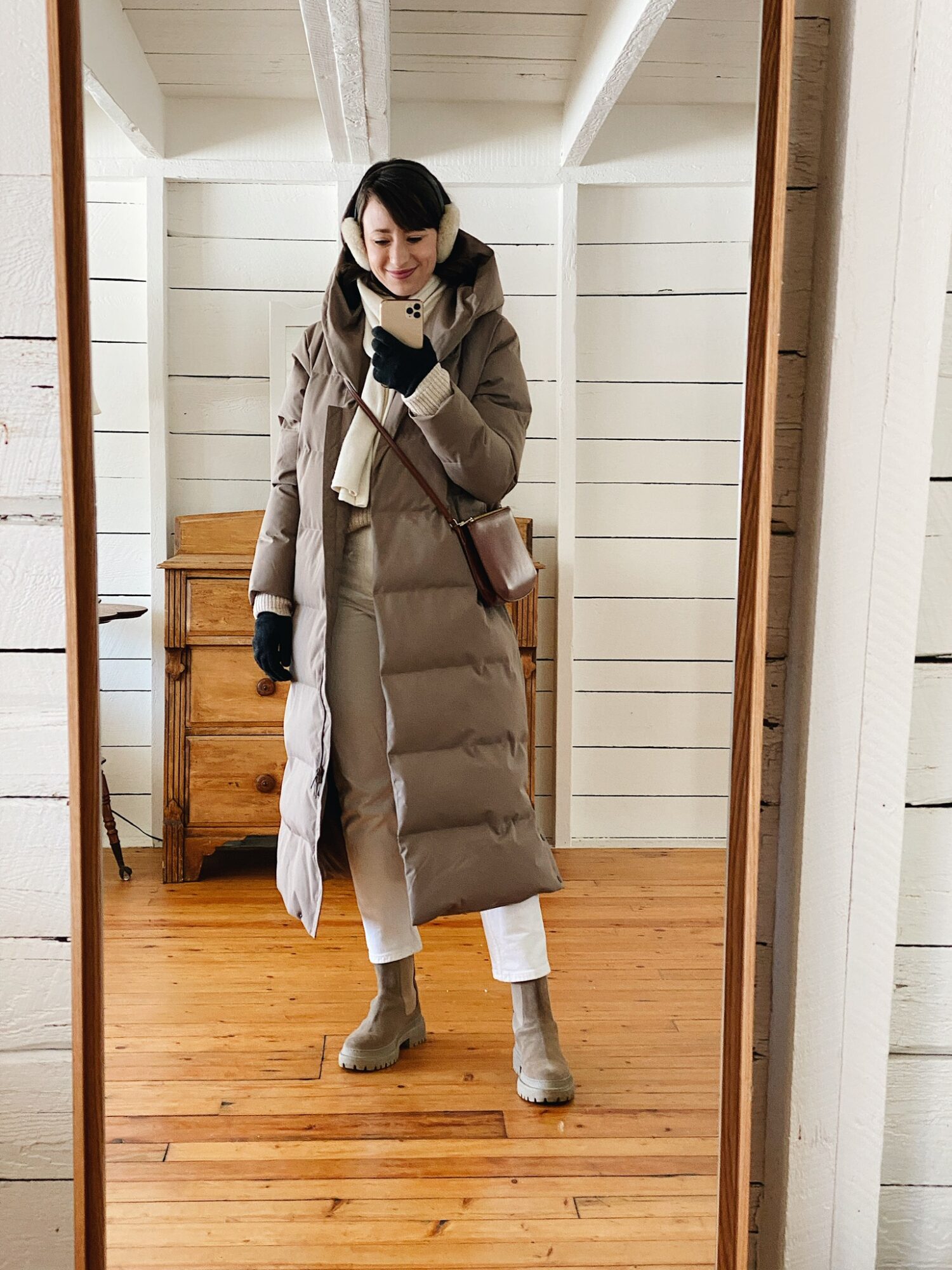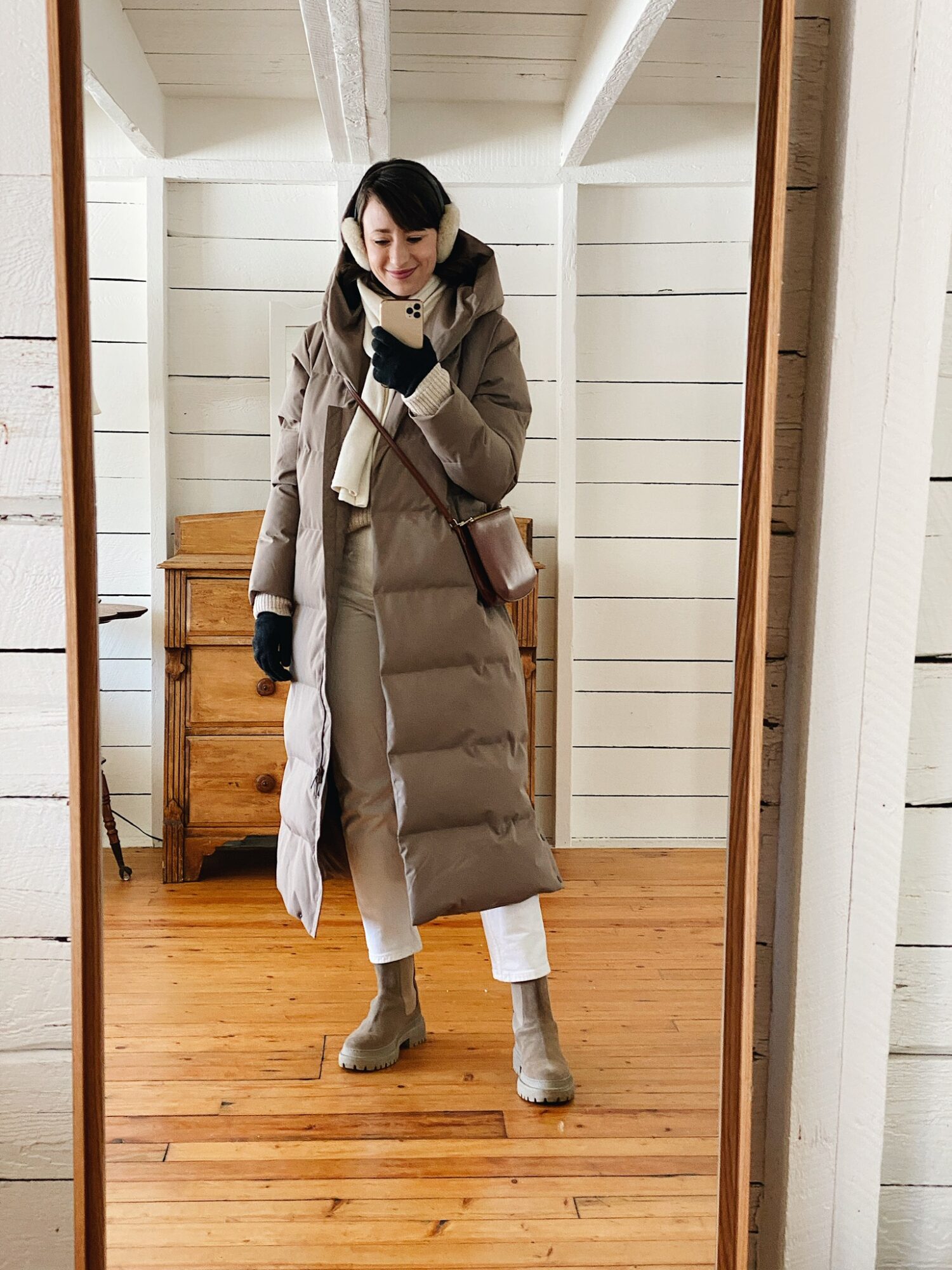 Here's a light neutral winter look and how I'm styling it for inside and out!

Outside: I'm so glad I added a long puffer in a lighter neutral this winter. It's still practical but takes the edge off winter outfits. I like the cuffs on this one because I can easily pull my sweater sleeves down to peek out over the wrist of my gloves. It's a subtle way to share a bit of the base textures even when bundled up.

Inside: Nothing helps me beat winter dreariness like a pair of white jeans, an oatmeal knit and some beautiful shearling slippers. Layering on some gold jewelry (including my summer anklet) adds a bit of shine and detail too.

Have a great Sunday folks!
Outfit Details
This post contains affiliate links.