Convenience plays a large part in our lives, especially in the way we dress. Whatever item is clean, comfortable, doesn't need ironing or matches everything seems to get reached for over and over. This isn't necessarily a bad thing, as long as you feel good in it. That's sort of my take on the overalls/dungarees craze this summer. It was just too convenient not to participate in. That is, once I found the right ones, then there was just no turning back. Of course, overalls are not the waist defining, leg slimming wonders of the world but always being cinched and smoothed gets exhausting. Whereas marching around dressed like a 6 year old boy is quite liberating.
I am behind in my outfit posting but felt this look was still relevant as the fall weather fluctuates. I mean, just toss on a leather jacket and you're set (said every blogger ever).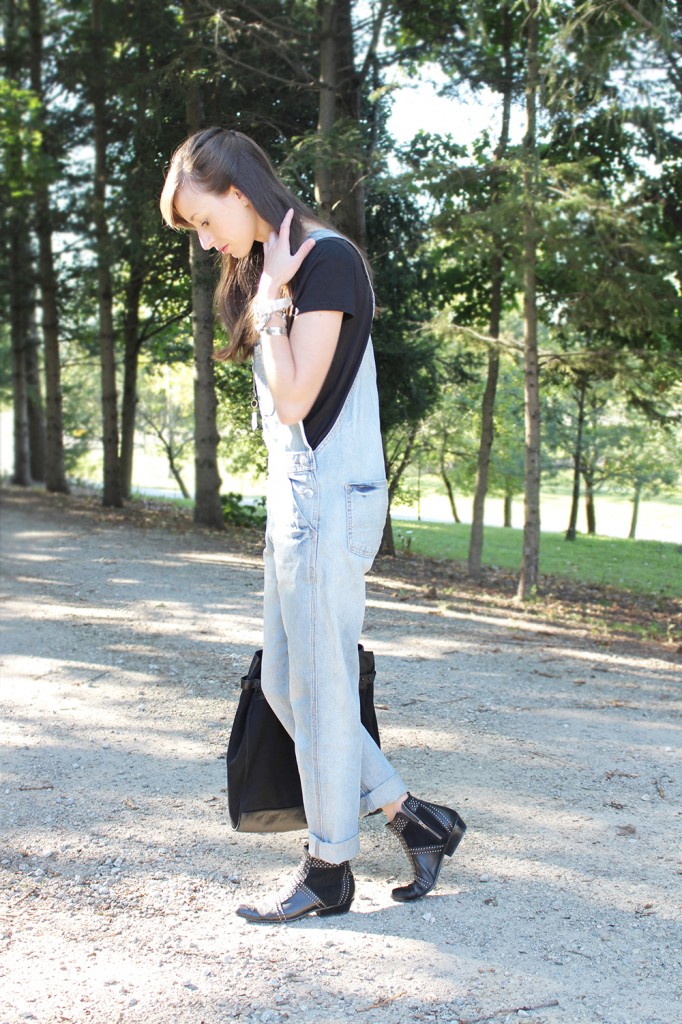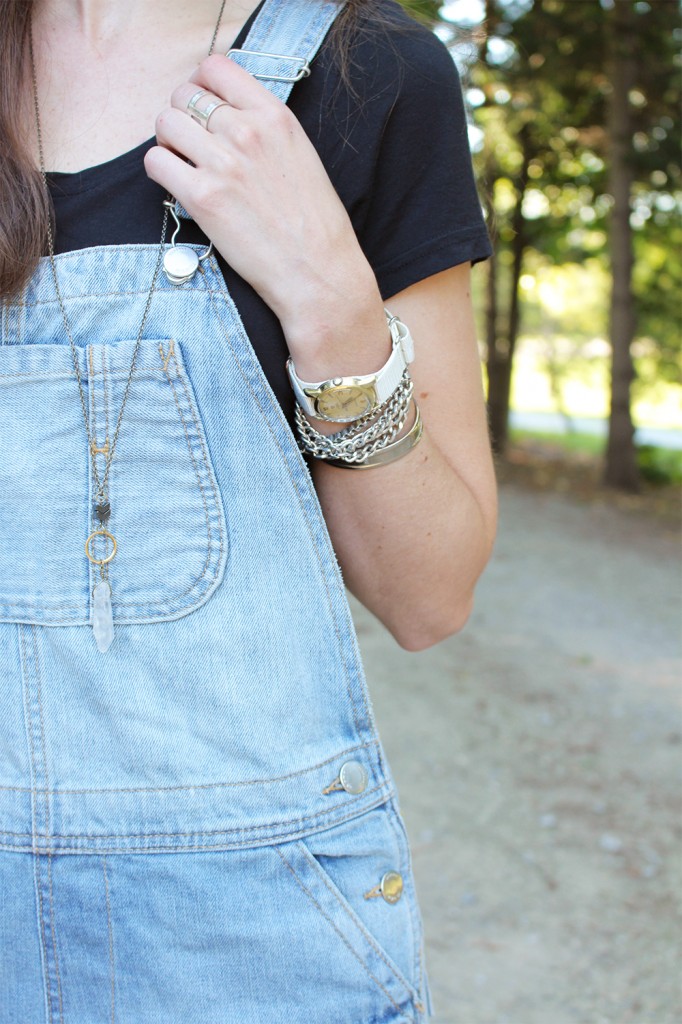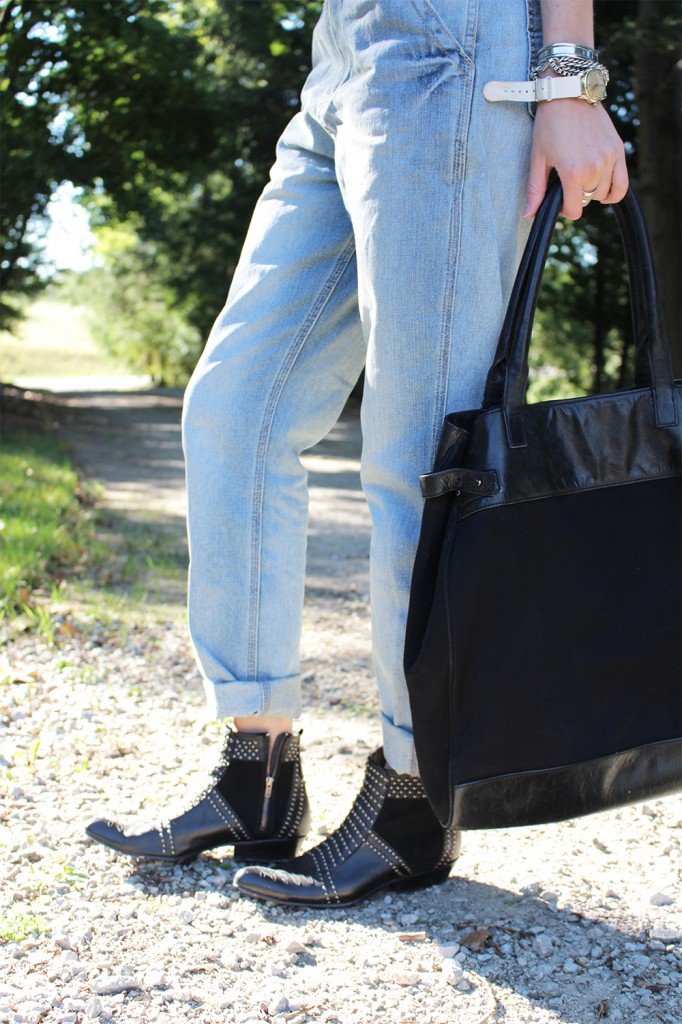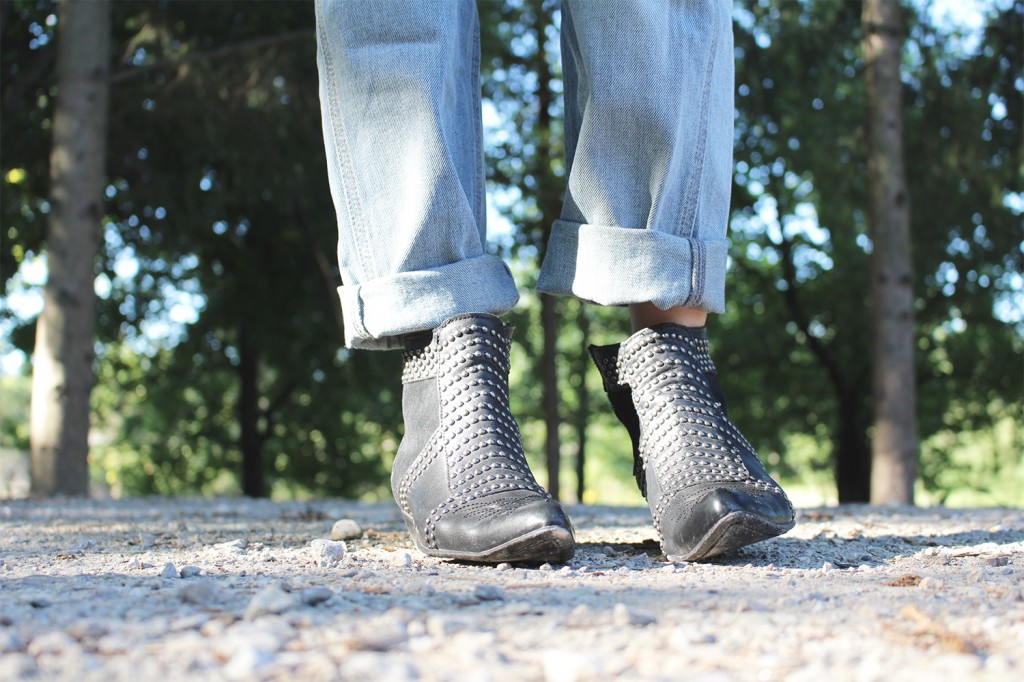 1. TopShop Overalls 2. Black T-shirt 3. Anine Bing Boots 4. Club Monaco Tote (similar) 5. Vintage 6. Fierce Deer Necklace.